7 Best Places to Live in Colorado With Mountain Views [2022]
The content of this website may contain affiliate links and we may be compensated (at no cost to you!). Thank you for your support!
Thinking of moving to Colorado and want to know the best places to live? You're not alone!
According to the Colorado Department of Local Affairs, between 2011 and 2016 around 240,000 people moved to Colorado.
It's a popular state, and with good reason.
Some of the best places to live in the country are located in Colorado. Here are the best places to live in Colorado this year and what makes each city great.
The best places to live in Colorado in 2022
Choosing the best city or cheapest places to live in Colorado is no easy task. Each city along the Front Range offers a wide variety of pros and cons.
But the good news is that you can't go wrong with whichever one you choose!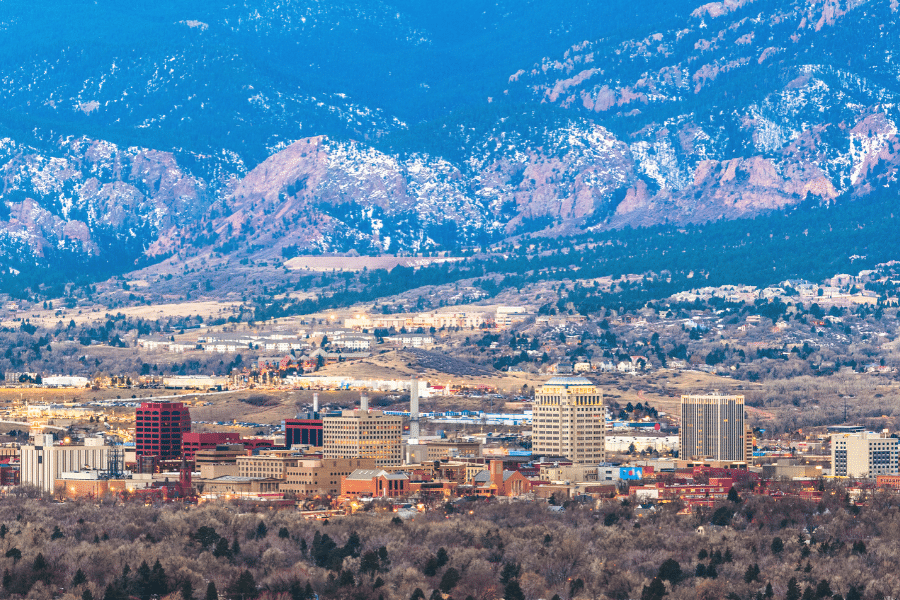 When arriving to Colorado for the first time, you'll likely hear locals give directions that are "going towards the mountains or away from them."
This means you're either traveling east, away from the mountains, or west, going towards them.
Here are the best cities to live in Colorado with mountain views of the Front Range.
1. Fort Collins
The northernmost city along the Front Range mountains in Colorado, Fort Collins is a college town by nature.
It is home to Colorado State University and because of this, it is a great place to live in Colorado for active families to flourish and travelers seeking adventure.
Due to the city's recent expansion, a lot of the buildings are newer and the city has a young but clean vibe.
What makes Fort Collins unique?
Fort Collins is full of history and has a historic feel while still remaining charming and quaint.
Ever been to Disneyland? Then you'll love downtown Fort Collins since Disneyland's Main Street USA was modeled after the town!
Fort Collins' claim to fame is that it is the beer capital of Colorado, and produces a lot of craft beer.
If you are a beer lover, you will find plenty of new brews to try here!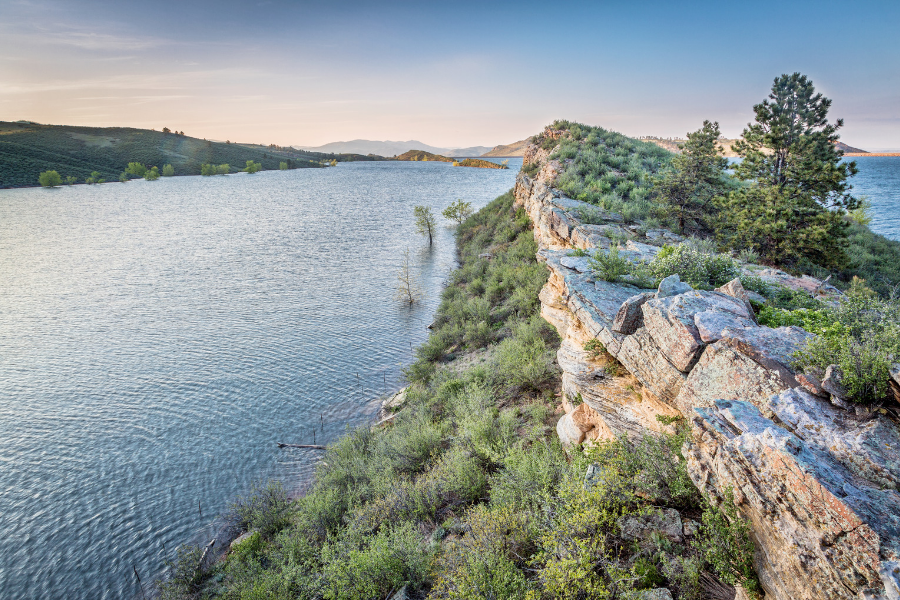 What can you do in Fort Collins?
People moving to Fort Collins tend to be younger and more adventurous — it is a college town after all.
Residents don't mind feeling displaced from a major city (since Denver is about an hour south) and enjoy getting outside whenever they can.
Much like other cities in Colorado, Fort Collins is well known for all of the outdoor activities it offers.
Popular ones include hiking and biking trails, camping, fishing, and kayaking on the Cache la Poudre River.
The most popular water destination in the area is the Horsetooth Reservoir, which allows for boating, swimming, and other summer activities.
It also has two public golf courses and loads of breweries for beer lovers.
Fun fact: Fort Collins is said to produce so much beer that it amounts for about 70% of Colorado's total craft beer.
Best places to live in Fort Collins neighborhoods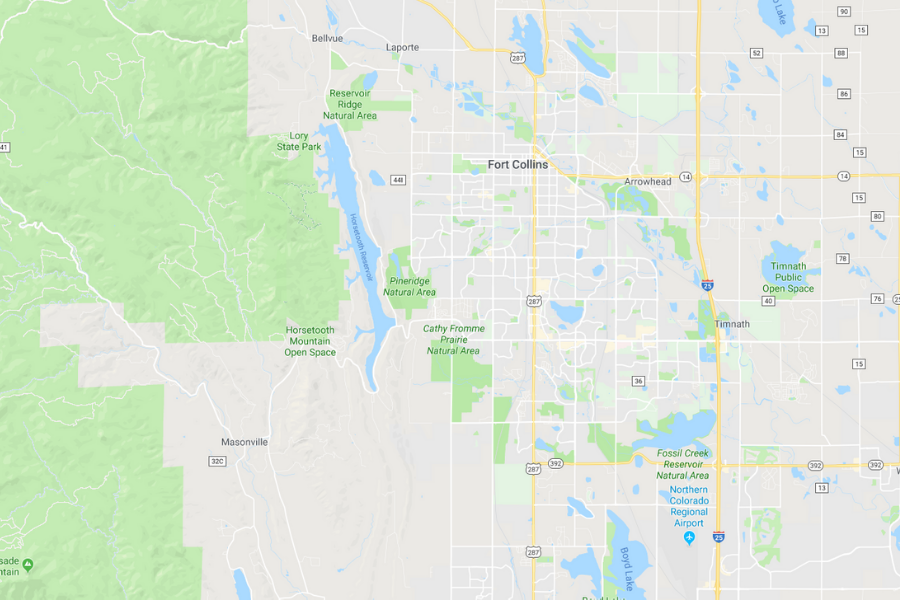 If you are considering moving to Fort Collins, you'll want to review this list of the best neighborhoods:
Old Town / Downtown
University Park
North Fort Collins
Terry Lake & Terry Shores

Old Prospect

Huntington Hills
2. Boulder
Just south of Fort Collins is the gorgeous city of Boulder. It's most well-known as home to the University of Colorado at Boulder. This makes it a college town at its core.
Boulder has a large population of young professionals and families filling out the full time residents.
We lived in Boulder for the first 3 years when we moved from Texas, and we enjoyed every minute of it.
The town is small but has a ton of culture, art, food, and overall character.
We particularly enjoy the outdoor food and music festivals that happen on a regular basis.
Believe it or not, Boulder is the most expensive city to live in of all the cities listed here.
There is high demand for housing and not a lot of supply due to the fact that it is nestled right against the Flatirons mountain range with limited room to grow.
And because of this, the size of the town is limited which causes prices of real estate to skyrocket as popularity has grown over the years.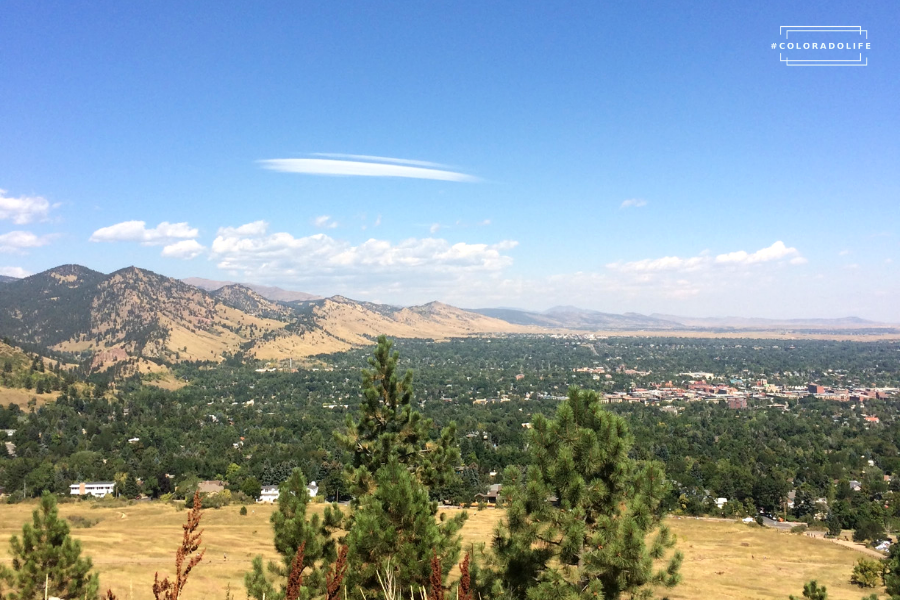 What makes Boulder a popular city?
Boulder is one of the best places to live in Colorado because it's home to the Pearl Street Mall. 
Pearl Street Mall is unlike any other outdoor mall you've been to. It's a four-block pedestrian mall playing host to many outdoor shops, restaurants, bars, and co-working spaces.
The city is also an excellent destination for beer brewing, coffee roasters, and food trucks.
Due to the city's smaller size, it is very easy to walk or ride a bike to just about anywhere you need to go.
It gets over 300 days of sunshine per year and has a very active fitness culture.
It also has a thriving food culture with one of the largest Whole Food grocery stores in the country! Boulder offers a bit of a different lifestyle than many other cities in the state.
More akin to San Francisco, California or Santa Fe, New Mexico areas, Boulder has its own culture, vibe and lifestyle.
Why is Boulder a great place to live?
Boulder is a great place to live for many reasons, including the proximity to the mountains and miles of trails and bikeways.
People that live in Boulder tend to be true outdoor enthusiasts.
They take outdoor activities very seriously with many people biking or walking to work, even in the snow.
The Boulder Reservoir is a popular water destination during the summer months and allows for kayaking, boating, swimming, and more.
Boulderites are very forward thinking when it comes to energy and conservation, as well as political views.
You will find easy access to gardening plots, recycling and upcycling options, as well as composting in nearly every residential neighborhood.
The residents here also have a strong dislike for corporate companies, instead opting for small businesses.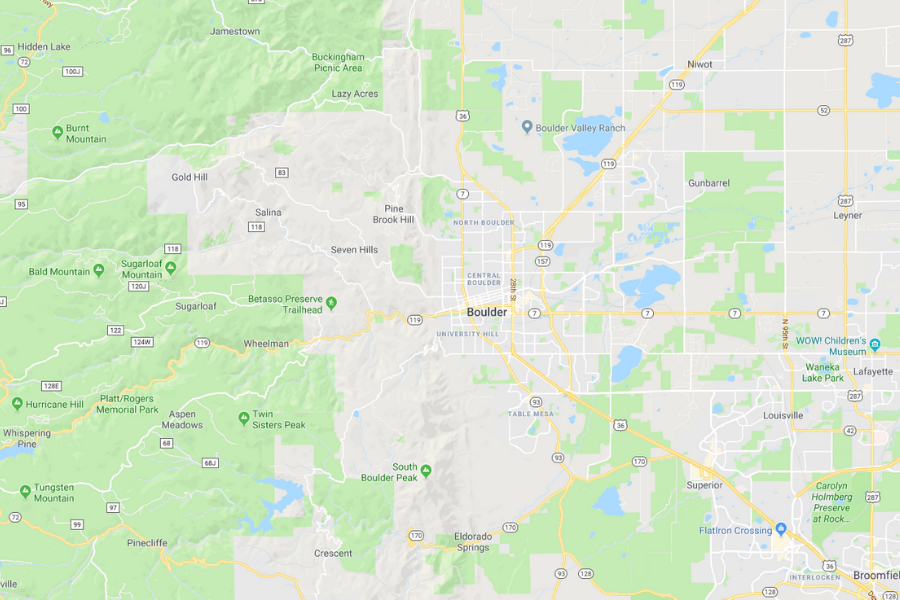 Interested in moving to Boulder, Colorado? Check out this list of the best neighborhoods the area has to offer.
North Boulder
Flatirons
University Hill
Table Mesa
Central Boulder
Foothills
Chautauqua
Gunbarrel
3. Denver
Nicknamed "The Mile High City," Denver is the capital of Colorado and makes our list of the best places to live in Colorado for good reason.
It is the largest city along the Front Range, with a population of over 749,000 people living in the city proper as of 2021.
Fun fact: In 2018, Denver was the 19th most populated city in the United States.
It's centrally located in the middle of the state and the middle of the country.
The location makes it very easy to jump on a plane and travel anywhere thanks to the Denver International Airport.
The city is a true metropolis and offers many different things to do and amenities for all ages.
It is home to the Denver Art Museum and the Denver Museum of Nature and Science, which regularly hosts extraordinary exhibits from Claude Monet to Leonardo Da Vinci.
We enjoy the Denver Botanic Gardens which is an oasis in the middle of the city like nothing else.
All year round you can visit the gardens, both indoors and out, to learn about the various plants and trees that are native to Colorado.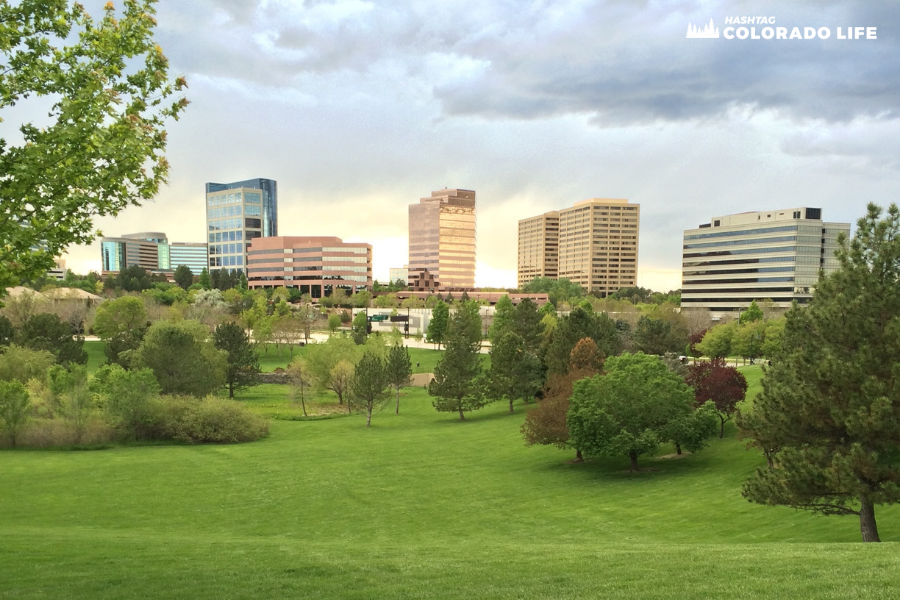 What makes Denver great?
Colorado has the highest number of microbreweries per capita in the country, and Denver is one of the best cities in the state for beer lovers.
Young professionals are moving to Denver's neighborhoods in droves due to the relatively affordable housing and adventurous outdoor lifestyle.
The city is also home to many professional sports teams, like the Denver Broncos (NFL), the Rockies (MLB), the Avalanche (NHL), and the Nuggets (NBA).
John Elway, who is a retired quarterback for the Denver Broncos, calls Denver home and is the owner of several car dealerships and restaurants.
Actor Tim Allen was born in Denver and enjoys the state so much that one of his sitcoms is based in Denver.
Why is Denver so popular?
Being a big city, there are many lifestyles possible in Denver depending on what you are looking for.
There is good weather, great food, ease of access to the outdoors, and great skiing nearby.
Since Denver is growing so rapidly there are countless shops, restaurants, bars, and activities for all ages at any time of day.
You can find big chain hotels and places to eat, as well as boutique shops and custom hotels.
There truly is something for everyone!
If you are looking for a faster pace and big city living with all the amenities while keeping the outdoors close, Denver might be the place for you.
Best places to live in Denver neighborhoods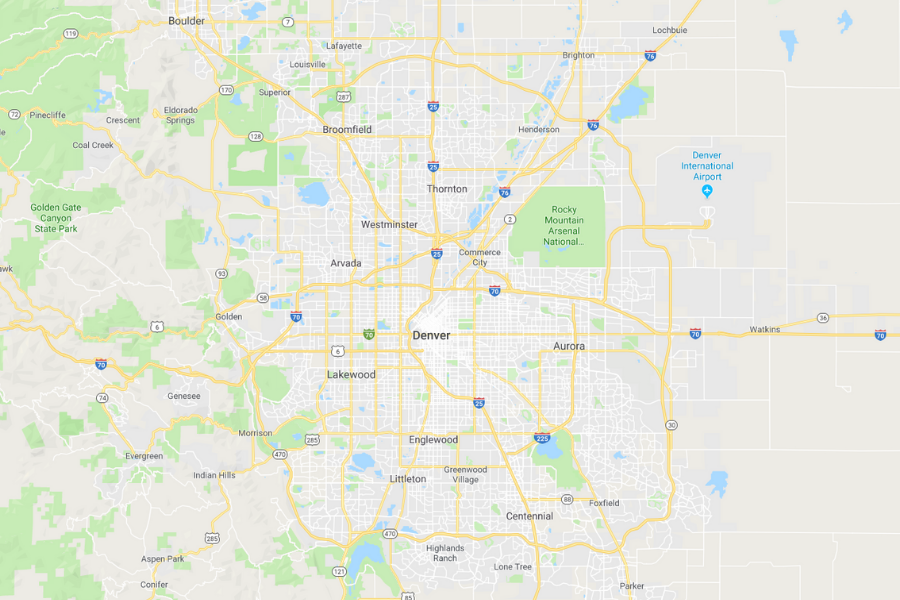 If you're looking to move to Denver, Colorado here are some of the best neighborhoods in the area.
Lakewood
Littleton
Aurora
Centennial
Golden
Arvada
Westminster
Cherry Creek
4. Castle Rock
There are lots of cities that could be considered a suburb of Denver, and Castle Rock is one of them.
However, it deserves a mention on this list for several different reasons.
The city has experienced incredible population and job growth recently.
It also has great proximity to two major cities (Denver and Colorado Springs), as well as ease of access to the mountains just to the west.
In recent years it has become even more popular due thanks to the Castle Rock Outlets, which hosts more than 100 name brand stores in the largest open-air shopping center in the state.
It has even been called one of Colorado's top tourist destinations.
The city received its name after the prominent "castle shaped butte" at the top of a hill near the center of town.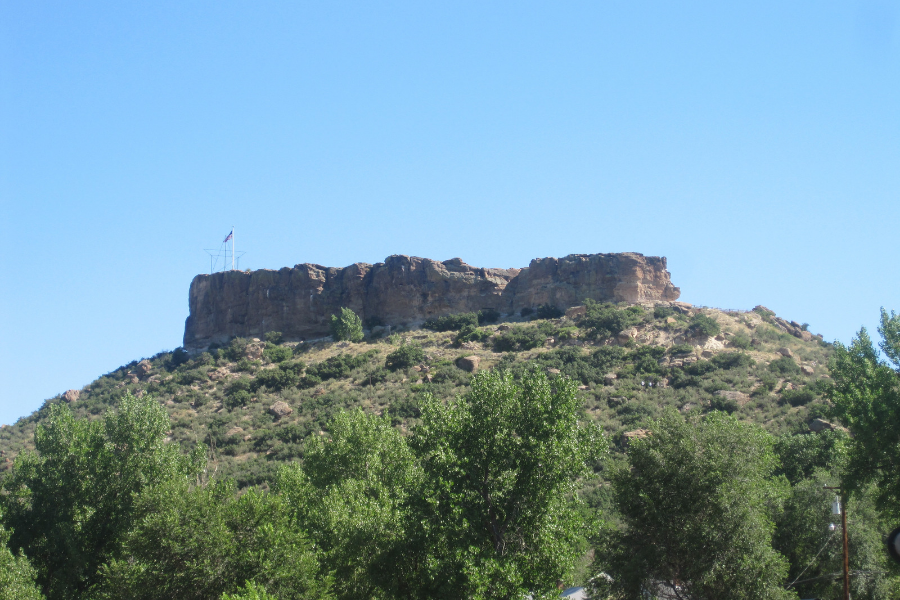 Why is Castle Rock growing so quickly?
About 30 minutes south of Denver, Castle Rock gives people a buffer from the hustle-and-bustle and prices of Denver, but easy access to the amenities available in the Capital.
It does not have any large mountains and is more of a "rolling hills" kind of landscape.
The mountains are further in the distance compared to cities like Colorado Springs, and the ground is dry and the weather is often windy and hot.
The main draw to Castle Rock is the easy morning commute for those working in Denver and the less expensive housing costs.
It also has a new-town feel with many well-known shops, popular restaurants, and hotel chains being built every day.
Why should you live in Castle Rock?
Through the early 2000's, Castle Rock earned a reputation as a family-friendly and affordable community, with growth only expected to continue.
The people who tend to live in Castle Rock are young professionals to older families with kids that want to be close to Denver, but not in the city itself.
Also available here are two well-maintained golf courses with stunning views of the mountains and waterways, Plum Creek and Red Hawk Ridge.
There are many awesome hiking trails and campgrounds available around Castle Rock too.
In fact, Castlewood Canyon State Park is only a few minutes drive from downtown, and it is in close proximity to the Chatfield Farms Open Space and Denver Botanic Gardens.
Best places to live in Castle Rock neighborhoods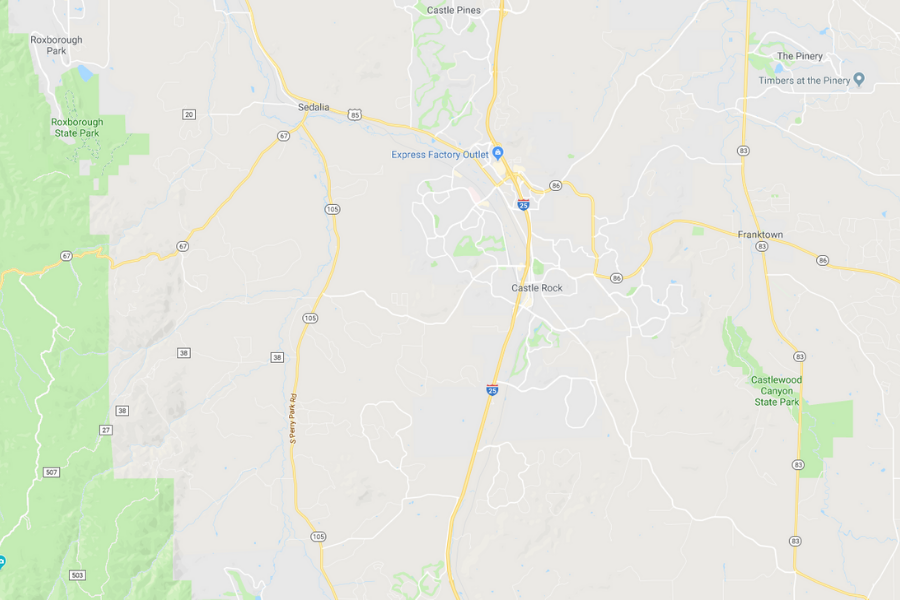 Hoping to be close to Denver? Consider moving to Castle Rock, Colorado. Here are some of the best areas.
The Meadows
Castlewood Ranch
Northeast Castle Rock
Castle Pines
Keene Ranch
5. Colorado Springs
Colorado Springs is a favorite of all ages, and especially the budget-minded nature-lover.
Popular with young families and retirees alike, "The Springs" as locals call it, offers a small town feel with big city amenities.
The higher elevation leads to milder summers and sometimes harsh winters compared to other cities on the Front Range.
In fact, this is where we live and where Hashtag Colorado Life is based!
Many of the city's residents are employed by the U.S. Air Force Academy located in northern Colorado Springs.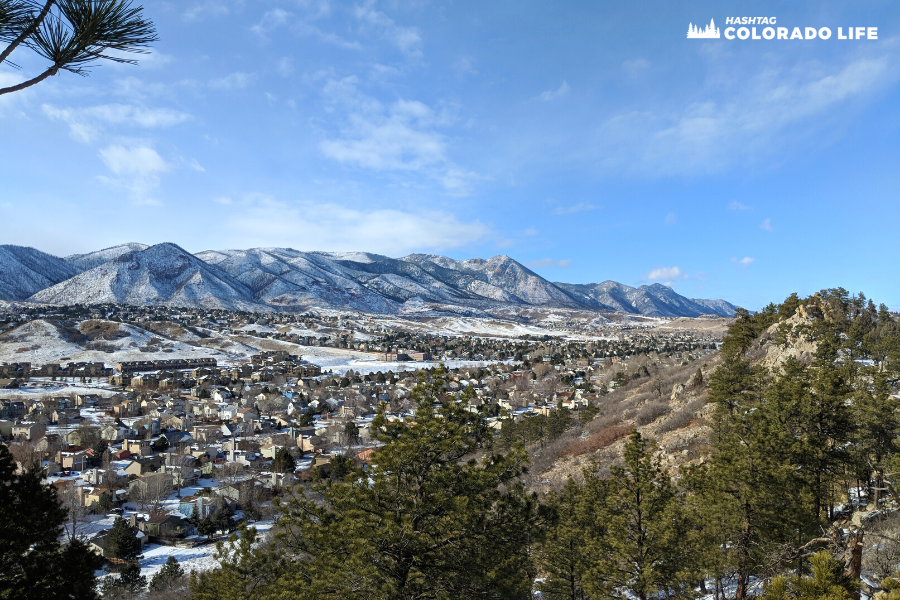 Why do we love Colorado Springs?
Colorado Springs is actually much closer to the mountains than Denver, and it is where the famous Pikes Peak, or "America's Mountain" is located.
It is also home to a beautiful tourist destination called, Garden of the Gods, a registered National Landmark and popular hiking destination.
The downtown area is booming with new restaurants, co-working spaces, and shops opening regularly. But it is also full of history and many old buildings still remain intact today.
The main appeal to moving to Colorado Springs is that the housing market and cost of living are still pretty affordable, compared to Denver and other cities along the Front Range.
Right now, it offers the best of both worlds; being close to the mountains but not being too expensive (yet!).
Why should you live in Colorado Springs?
Residents who live in the Springs enjoy a slower lifestyle relative to Denver, since the "big city" is just an hour's drive north up I-25.
Colorado Springs offers the ease of access to getting outside and hiking in nature, but still has a small town feel.
The local homeschool community and library systems are some of the best in the country, and there are endless educational courses and classes for both kids and adults.
Denver and Colorado Springs have both been consistently ranked as two of the top 25 cities to live in the country, by U.S. News & Report.
Best places to live in Colorado Springs neighborhoods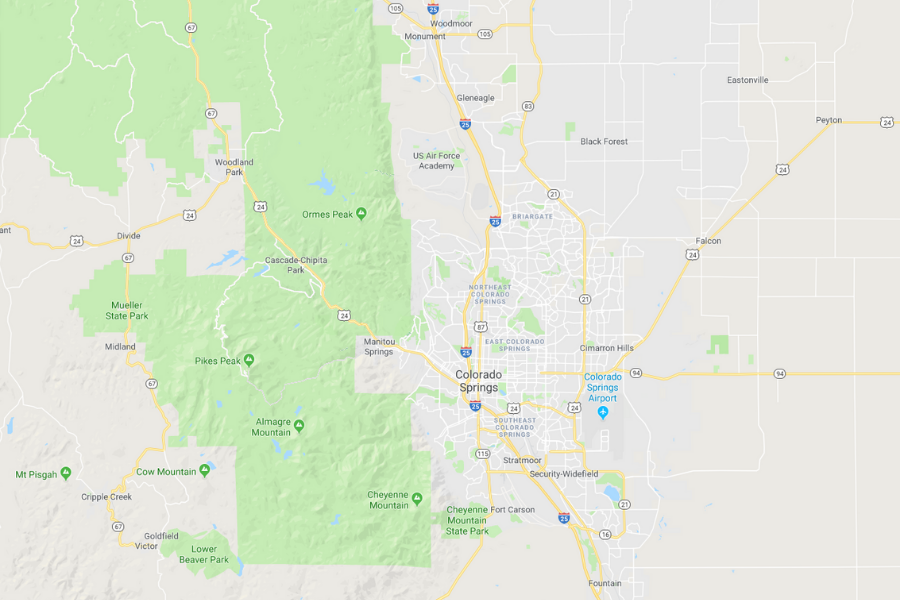 Thinking that Colorado Springs, Colorado is the city for you? Here is a list of the best neighborhoods in the area.
Briargate
Manitou Springs
The Broadmoor
Rockrimmon
Old North End
West Colorado Springs
Cimarron Hills
6. Pueblo
Pueblo offers quite a different feel from the other cities in our list.
It is located in what is called the "High Desert" part of Colorado. The landscape is made up of vast plains, desert lands, canyons, and mesas.
Many Colorado Springs residents commute and work in Pueblo since the commute is fairly straightforward, even if it does take about an hour to drive each way.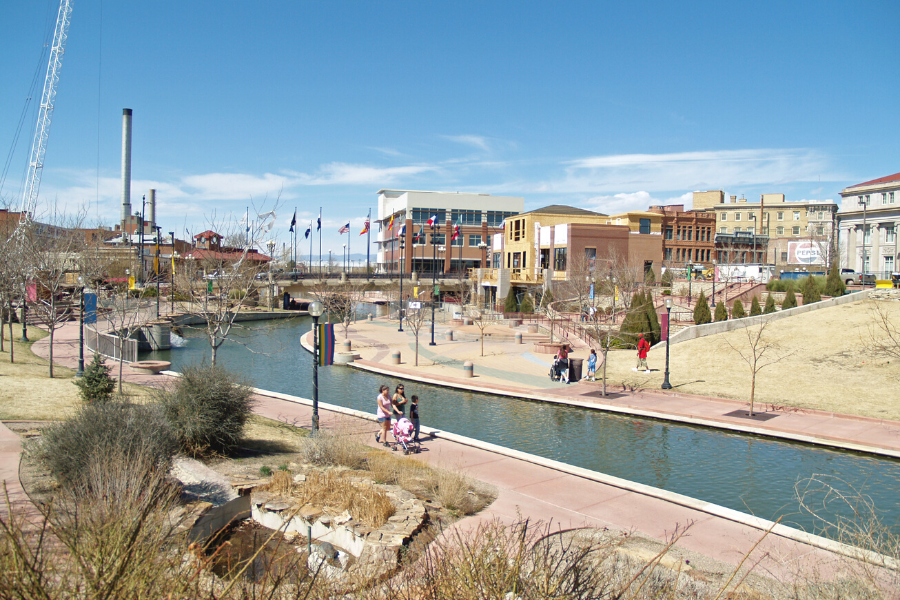 Pueblo is one of the largest steel-producing cities in the U.S. and is often called the "Steel City".
The environment and culture of Pueblo is completely unique and unlike any of the other cities on this list.
It is full of history and has a vibe all its own.
The El Pueblo History museum offers a recreated 1860s trading post and other artifacts detailing the city's past. The original El Pueblo trading post was also how the city got its name.
What are some fun things to do in Pueblo?
The Pueblo Reservoir is a popular summer destination for Pueblo and the surrounding cities, like Colorado Springs.
It is a much-appreciated getaway from the summer heat and allows for kayaking, boating, swimming and wildlife viewing.
This body of water is often referred to as a fishing "hot spot" by locals.
Why should you live in Pueblo?
With beautiful mountain views and access to a large state park, Pueblo is a good choice for affordable housing and a lower cost of living.
The landscape is more of a desert-scape with plains and wide open views, and a nice perspective of the mountains to the west.
The people of Pueblo enjoy many warm summer days that Colorado offers each year. The culture and food scene here is hot and spicy, much like the weather.
It is also home to the historic Arkansas Riverwalk which is an urban development with boat rides, art displays, and public events all year round.
It is also the main destination for festivals and popular outdoor events. Pueblo is home to the Colorado State Fair and the Chile & Frijoles Festival every year.
Best places to live in Pueblo neighborhoods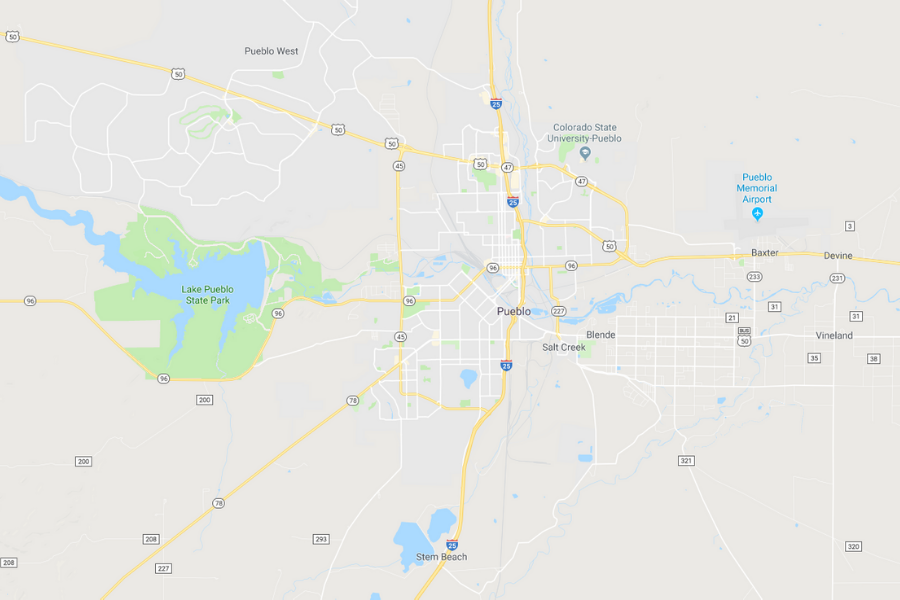 If you're considering Pueblo, Colorado as the place to live, see this list of the best neighborhoods.
University Park
Beulah Valley
Eagleridge Estates
Pueblo West
St. Charles Mesa
Belmont
7. Trinidad
Trinidad is quickly becoming one of the best places to live in Colorado thanks to massive growth. As the southernmost city on our list, Trinidad has a climate similar to Pueblo. 
It is located near the border of Colorado and New Mexico, which is considered a rural part of the state.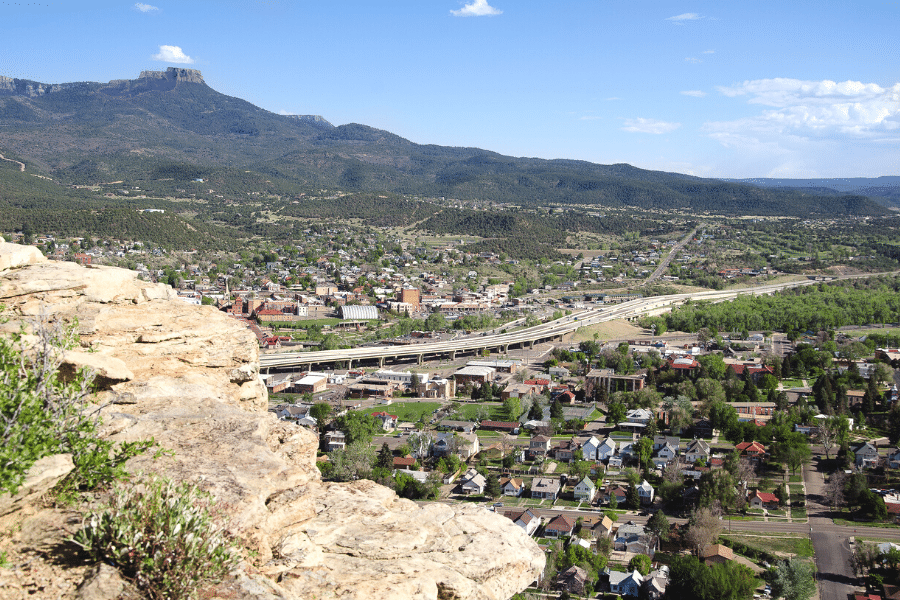 When traveling to see our family in Texas, we pass through Trinidad a couple times a year. 
The city is welcoming and has its own unique history and architecture. There are tons of things to do in Trinidad for both kids and adults.
The Trinidad History Museum is in the city's acclaimed historic district and is unlike any other museum you've seen before.
It is a collection of other buildings, museums, and gardens that covers an entire city block in Trinidad.
What are some fun things to do in Trinidad?
During the summer, Trinidad Lake State Park is a local favorite and a hidden gem in the state. 
It's one of Colorado's most beautiful lakes in the heart of the city. Enjoy a day out in the sun for camping, fishing, boating, hiking and picnicking.
And the newest state park is just south of the city called Fishers Peak State Park. 
This gorgeous park covers over 19,000 acres of grasslands and untouched wilderness. It is home to hundreds of wildlife and species of plants.
Why should you live in Trinidad?
With views of the mountains in the distance, and access to several large state parks, Trinidad offers affordable housing and a lower cost of living. 
According to our research, it is the cheapest place to live in Colorado in 2022.
It's a peaceful quiet place that's perfect for raising an adventurous, outdoor loving family. 
The landscape is a desert-scape with plains and wide open views. From the west you'll always have a nice view of the Rocky Mountains.
The residents of Trinidad enjoy lots of warm summer days that are native to Colorado.
It is also home to the historic Scenic Highway of Legends. This 82-mile route passes some of the greatest attractions and picturesque landscapes in the country.
And in just a few minutes you can escape the city and be surrounded by nature and wildlife in the Spanish Peaks State Wildlife Area.
Trinidad is a unique city with lots of history, charm, and nearby nature.
What are the best neighborhoods in Trinidad, Colorado?
If you're considering moving to Trinidad, Colorado, it's important to know that the city has a crime rate that is higher than the average city in the U.S. 
It received a crime grade of D and is in the 20th percentile for safety.
People who live in Trinidad consider the northeast part of the city to be the safest. So consider this when you're looking for a place to live.
The main appeal for living in Trinidad is the low cost of living, walkability, and overall livability the city offers.