What Fall in Colorado is Really Like: 5 Ways to Enjoy Vibrant Colors
This website may contain affiliate links and we may be compensated (at no cost to you!).
As a native to the state, Fall in Colorado is my absolute favorite season. It's that special time of year when the trees change and leaves turn bright colors.
But you have to move fast if you want to see the fall foliage in Colorado. We all know that the weather can change quickly here, and the fall season is no different.
Here is what fall in Colorado is really like and the top things you can do to celebrate this awesome season.
When does fall start in Colorado?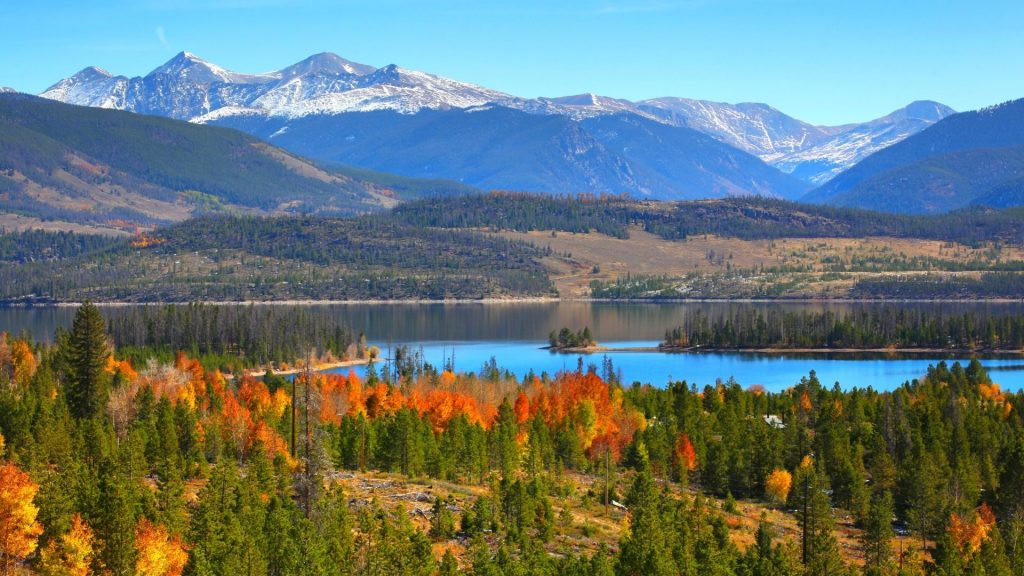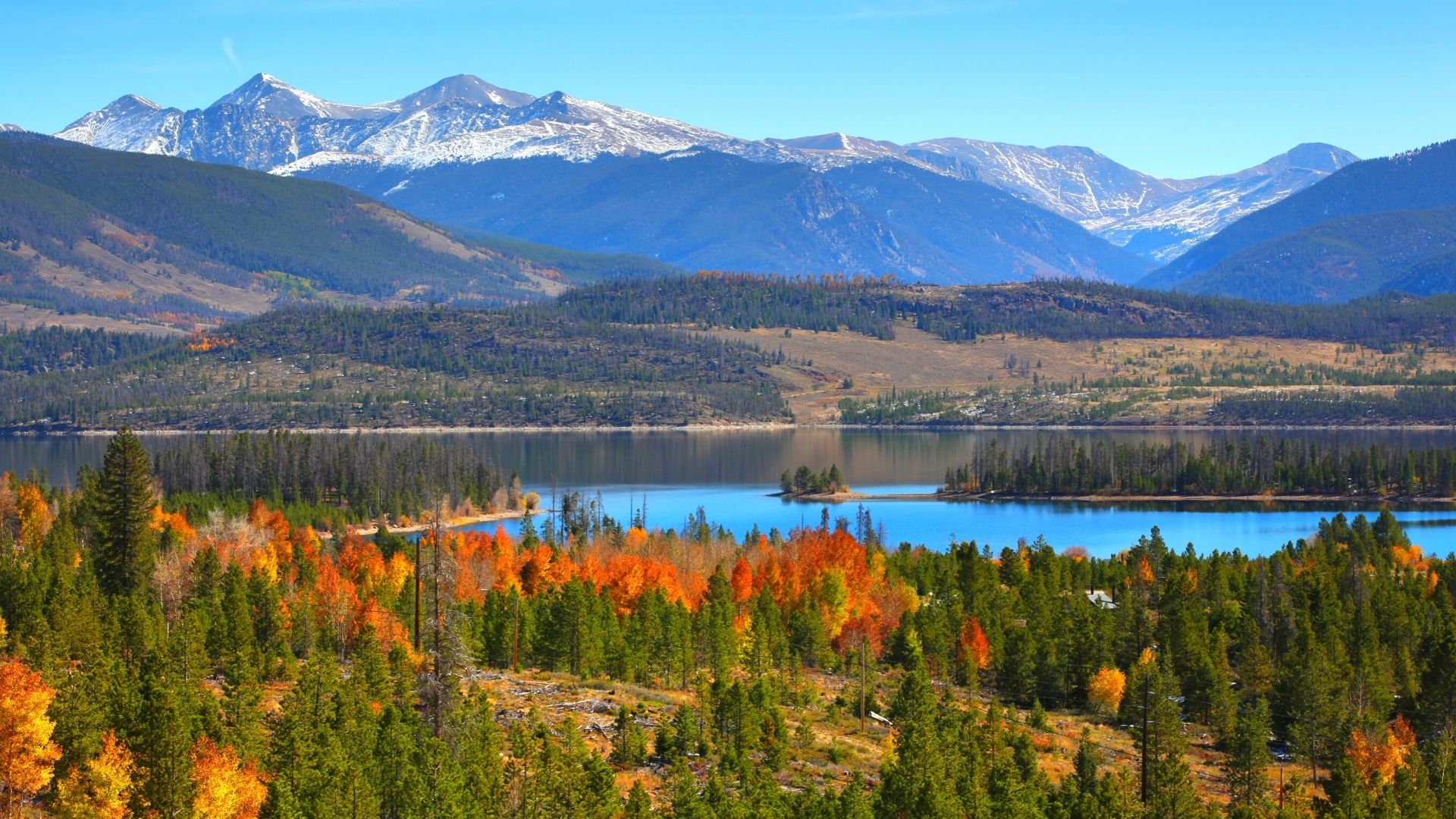 Fall in Colorado typically begins in mid-to-late September and continues through November, depending on where you live.
The trees change color about three weeks earlier the lower elevation cities of Colorado do.
More specifically, fall usually runs from late September to early October in the mountains where elevation is higher.
For anywhere below 8,500 feet, the colors usually change a bit later starting in early October to early November.
The exact dates for when fall starts in Colorado changes every year, depending on the weather and the climate.
Check out this interactive map to see when the fall foliage is expected to change near you.
Why do the trees change color in Colorado?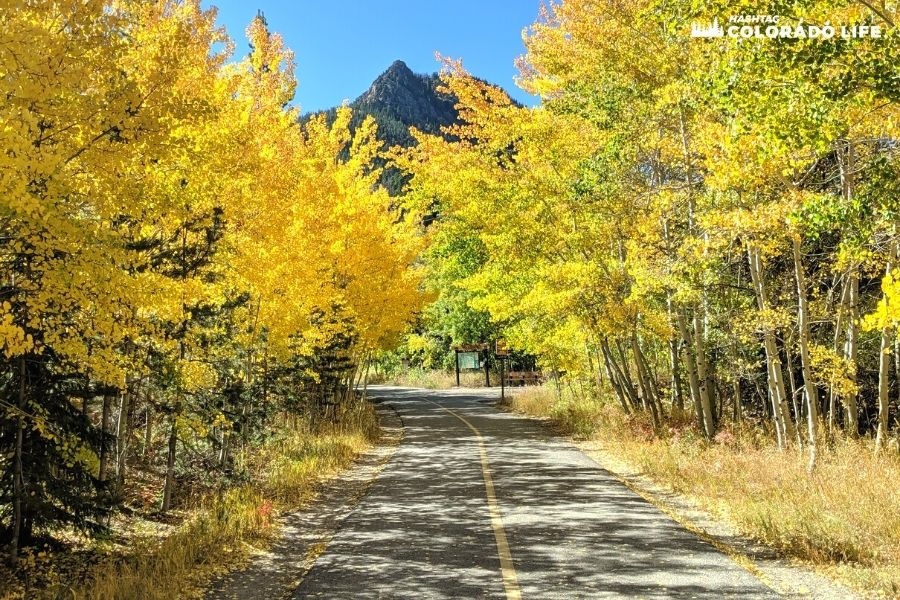 Chlorophyll makes leaves green, but when certain weather triggers happen the trees stop making chlorophyll. This is when the other pigments in the leaves are revealed.
If it's too rainy, too cold, or too windy, it can affect the colors that are revealed and the exact timing of the change.
With the high altitude living in Colorado the weather and climate can change drastically, which greatly affects when the fall leaves change.
And the distinction between fall and winter in Colorado is usually very slim. It often snows in October in Colorado (especially at higher elevations).
So, if you see everyone posting beautiful fall foliage pics, don't wait until the weekend. Go now!
When is the best time to see fall colors in Colorado?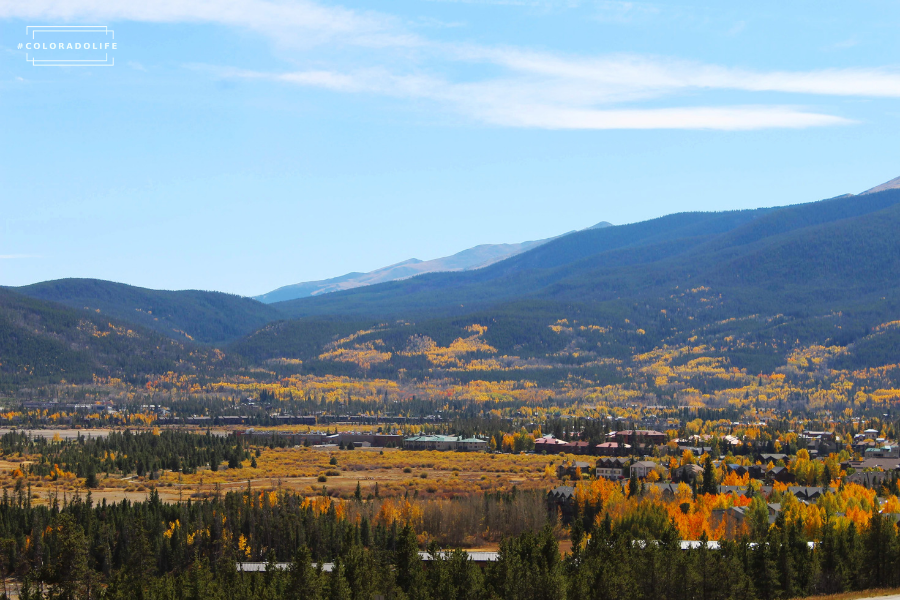 If you're looking for the best times to see fall colors in Colorado, then you'll have to act fast.
Unlike in many other places, fall is a very swift transition from summer to winter. In fact, we left town while it still felt like summer and came back a few weeks later to full-blown winter.
So, if you're planning a trip to the mountains, it's better to go early than too late!
In our experience, the best fall dates to aim for are the end of September or the first week or two of October.
This will be your best shot for nice colors and some late-season hiking and camping.
But to be frank, there's no way to predict exactly when the leaves will turn. There are so many factors that can affect the fall leaves changing of the seasons.
If it's been a particularly dry summer, the leaves will change even faster than before. But if it's been a wetter year, the leaves may stay vibrant colors longer.
In the five years that we've lived in Colorado, every fall has been different. Once the leaves start changing, be ready to head into the mountains for some amazing fall drives.
What are the best ways to see Colorado in the fall?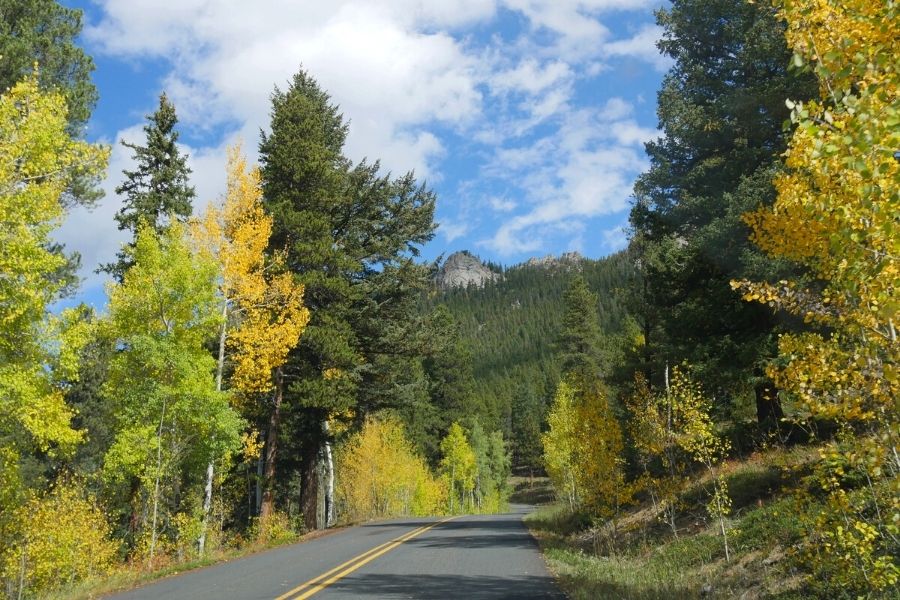 As locals, we have found the best ways to view the colors changing and how to get that perfect shot. Here are the best things to do to enjoy Colorado in the fall.
1. Colorado Jeep Tours
A seriously epic way to watch fall leaves in Colorado change color is via a Jeep tour.
Every autumn, the awesome people at Colorado Jeep Tour host a Gold Belt Fall Foliage Tour that starts in Canon City.
From there you are taking through peaks and valleys into historic gold mining towns like Victor and Cripple Creek.
Along the way, you'll drive through railroad tunnels and the 4th largest gold mine in the world.
You'll see Indian petroglyphs and dinosaur quarries, not to mention thousands of trees with leaves turning vivid colors.
If you can only take one fall trip this year, we highly recommend going on a Fall Foliage Jeep tour.
2. Mountain Drives
Fall mountain drives are a quintessential way to enjoy Colorado in the fall.
The mountains offer winding roads, scenic drives, gorgeous overlooks, and vibrant valleys.
One of the top mountain drives we enjoy is the Peak to Peak Highway which starts in Estes Park.
Or driving on I-70 through Eisenhower Tunnel through Glenwood Canyon. Both drives feature aspens and evergreen trees with contrasting colors on all sides.
Everyone will enjoy the deep canyon walls, tree-covered mountain sides, and views of the Colorado river.
They are also conveniently situated near, or on the way to, many popular mountain towns like Breckenridge or Dillon.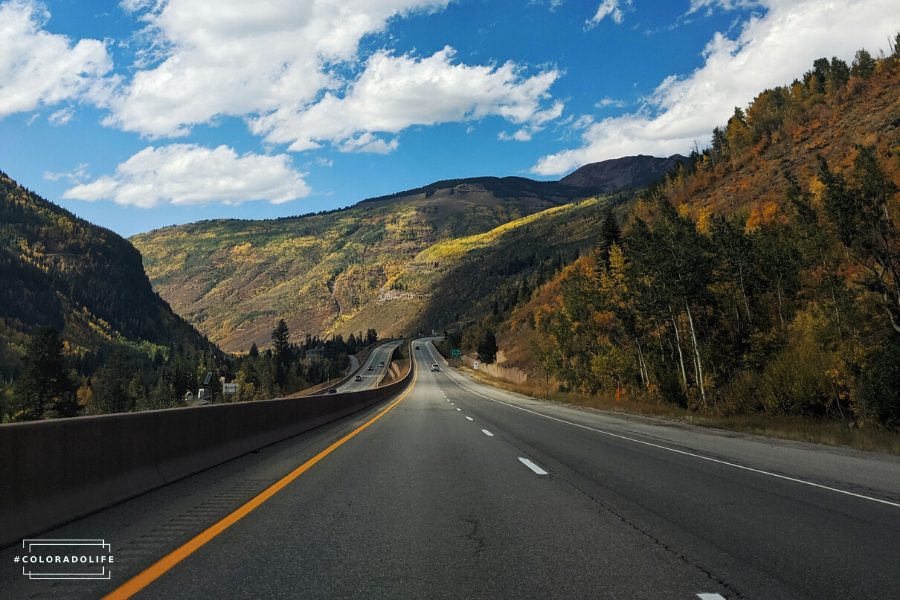 3. Fall Festivals & Autumn Events
There is no shortage of autumn events and fall festivals in Colorado. September and October are the most popular times of year to attend fall festivals in the state.
Some of the fall activities we enjoy include Elk Fest in Estes Park, the Botanic Gardens Pumpkin Festival, and the Palisade Peach Festival.
There are also corn mazes, Halloween events at the zoo, Oktoberfest and tons more! Over the Labor Day weekend is the Labor Day Lift Off in Colorado Springs.
This event starts with early morning balloon launches and ends with evening balloon glows. Many have said it's the most colorful weekend of the year.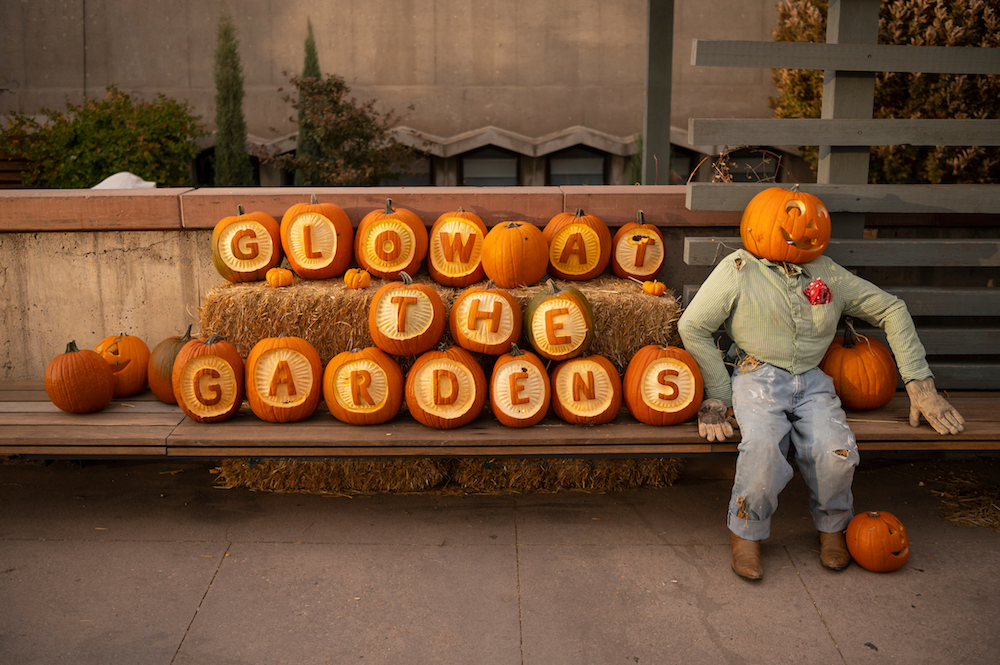 4. Haunted Tours & Ghost Towns
Colorado ghost towns and abandoned mining towns go hand-in-hand. And there are a plethora of both in the state.
Colorado has somewhere between 600-1,500 ghost towns with many open to the public for exploring. And what a better time to visit a ghost town than during autumn?!
Towns in Colorado usually become ghost towns after the industries that once supported the population dries up or slowly dies away.
And thanks to the mining efforts across the state, hundreds of these towns were founded and then abandoned.
The most popular ghost towns in Colorado are Dearfield, Saint Elmo, Independence, and Teller City.
Many of these old sites are haunted and are available for exploring, hiking, and even ghost tours.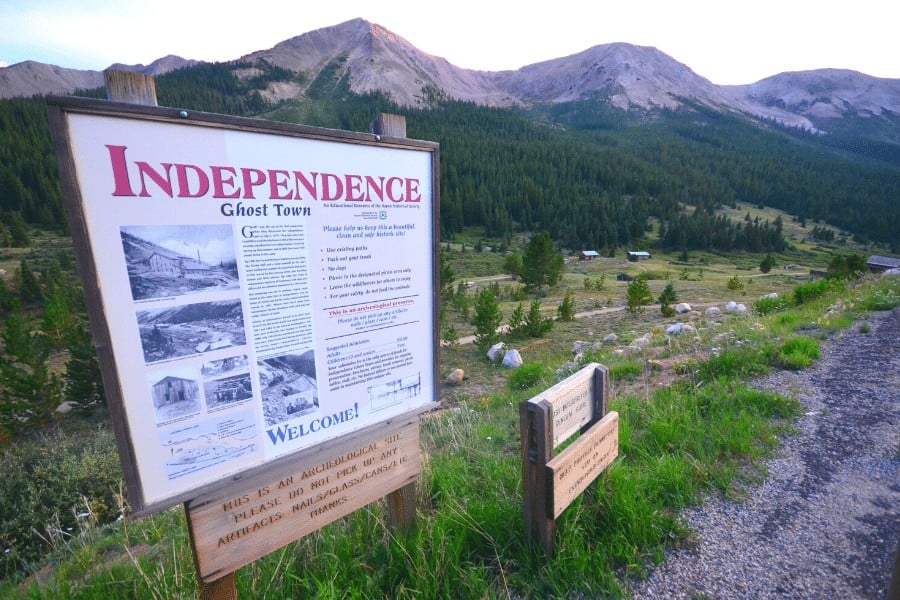 5. Fall Hikes
Speaking of going for a hike, Colorado has unlimited options for fall hikes and picturesque trails to take photos.
For beginners we recommend hiking Rainbow Gulch near Woodland Park. This 3.4 mile out-and-back trail features a beautiful lake and is surrounded by wooded forests.
You will also see views of the backside of Pikes Peak. For more advanced hikers the Burro Trail in Golden Gate State Park is a must-visit.
At the top of Windy Peak you'll see stunning views of golden aspens and the colorful valley below.
Depending on your skill level and time available some of the best fall hikes in Colorado are between 2-7 miles long.
But they all have amazing spots to take photos and enjoy the fall foliage that Colorado offers.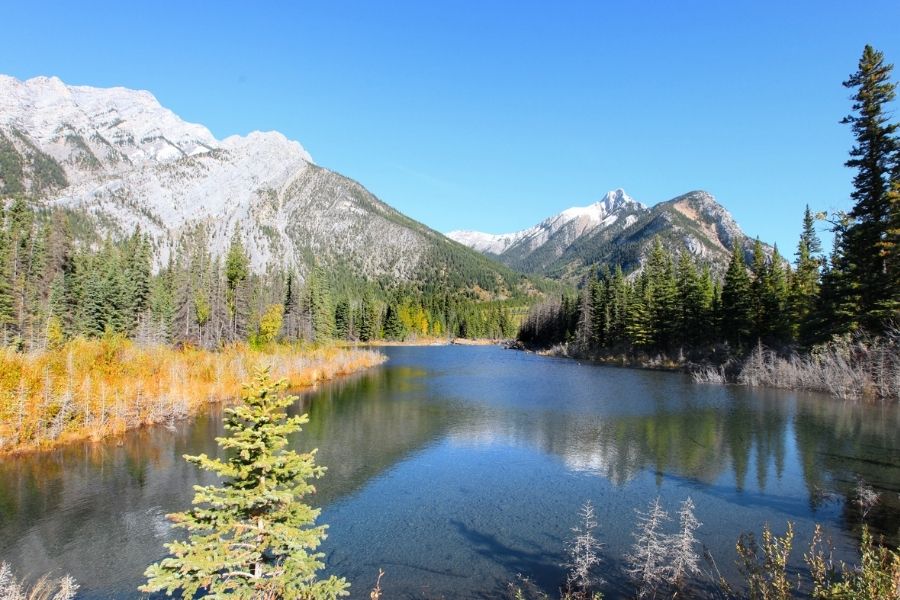 Enjoying Colorado in the Fall
These are only a few of the places you can go to see gorgeous fall colors in Colorado.
Be sure to check out our in-depth guide for a full list of the best places to see fall colors in Colorado right now.
We recommend cities like Aspen, Cripple Creek, and Estes Park. But Kebler Pass and Glenwood Canyon are also not to be missed.
No matter where you go in Colorado you can't go wrong with getting out and taking in the fall foliage.