29 Best Places to Eat & Things to Do in Boulder This Weekend
The content of this website may contain affiliate links and we may be compensated (at no cost to you!). Thank you for your support!
Looking for things to do in Boulder this weekend? We're sharing our favorite spots and places to eat in the town of Boulder, Colorado.
If you only had one weekend in Boulder, here are the best things to do and what to eat!
As former residents of this mountainous college town (northwest of Denver), we have found more than our fair share of favorite spots to eat, drink, and entertain ourselves.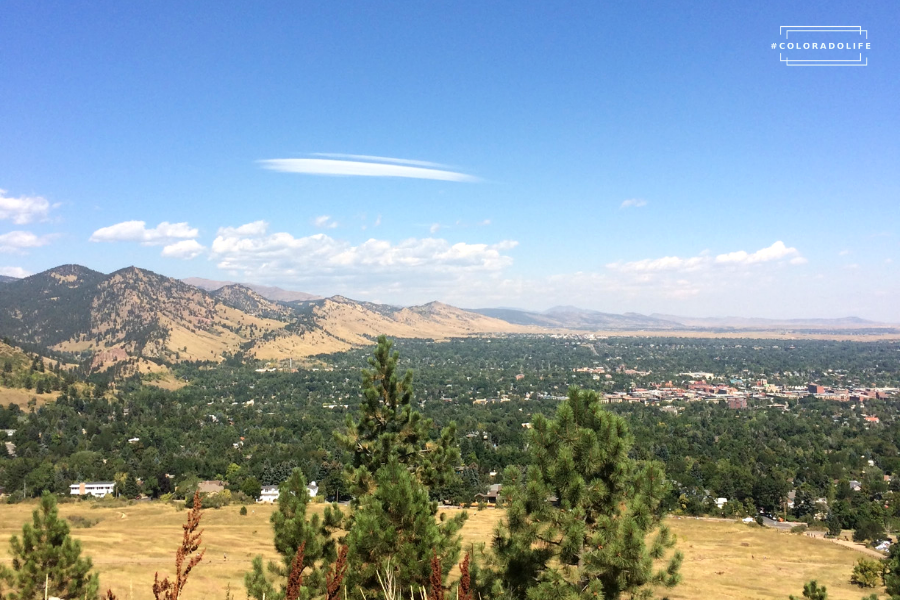 Like every college town, new things are always coming to Boulder, so you may find a new "favorite" every time you visit!
There is lots to see and do, and this young, hoppin' town is very walkable. But watch out for bicyclists!
You'll see plenty of people on bikes around town — it's a great way to get around the city!
Fun fact: During the summer when the university is not in session nearly all the students leave Boulder.
This takes the population from around 100,000 during the school year down to just 70,000 in the summer!
Driving to Boulder from Denver
The fastest route to Boulder from the Denver International Airport (DIA) is highway E-470. However, this highway does carry a pretty hefty toll!
This toll can climb upwards of $15 to $20, so bear that in mind when departing from the airport.
You can learn more about the E-470 tolls (and estimate your toll amount) online.
The toll-free route from DIA to Boulder will take you straight through Denver.
While this highway is free, it can get a bit hairy at times, and will take up to an hour or more depending on traffic and time of day in Denver.
Things to do in Boulder in a weekend
Note: If you are visiting Colorado, we highly recommend that you take it easy when you first arrive to acclimate to the high altitude.
For more information on what it's like to be at altitude in Colorado, learn more about living in high altitude.
1. Wonderland Lake Park
Start your weekend in Boulder off casually with a delightful and easy walk around Wonderland Lake Park!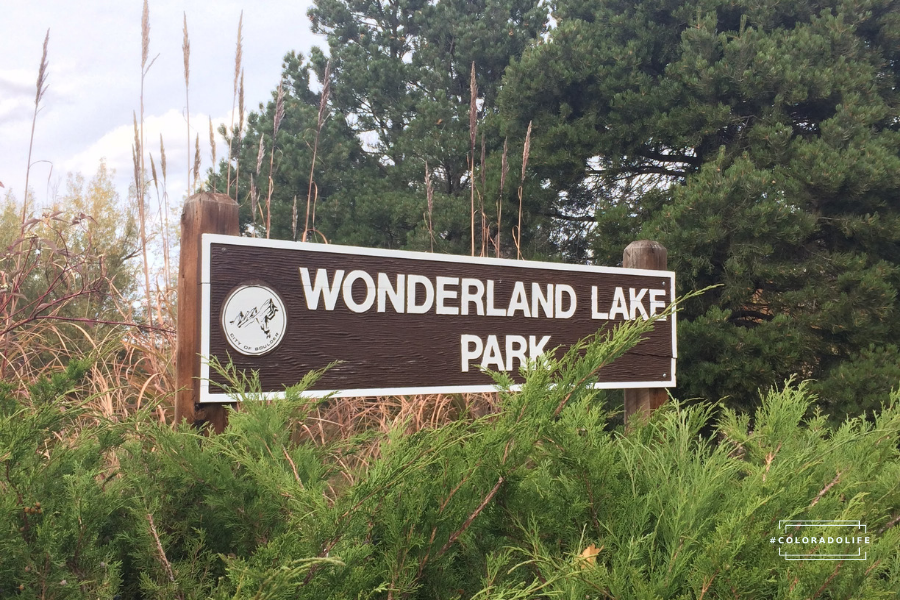 This easy 1.5-mile loop boasts some incredible views, and is a must-see (even if you've seen it before!).
Click here to grab a map and head to the Wonderland Lake trailhead.
2. Santo
After your morning walk, it's time for breakfast!
Head to Santo for Top Chef winner Hosea Rosenberg's homage to New Mexican brunch on Saturdays and Sundays in Boulder.
The dishes we enjoy when eating here are the Fry Bread Benedict and the Green Chile-Cheddar Biscuit. Omg, yum!!
3. Tangerine
Or grab some innovative takes on traditional morning fare at Tangerine! You'll enjoy a breakfast or brunch worth waking up for.
Both of these restaurants are conveniently located in northern Boulder, near the Wonderland Lake trailhead.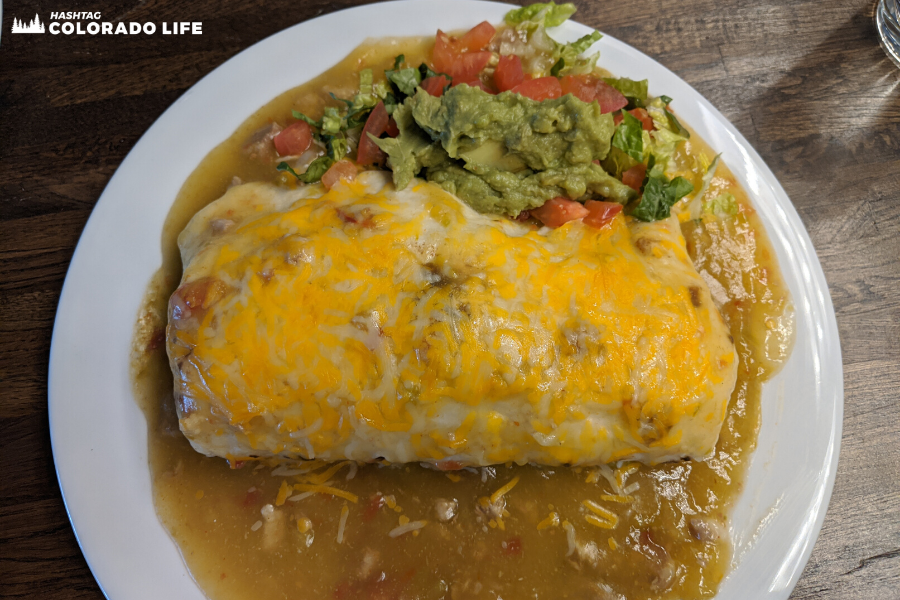 You don't have to travel far to get in a good meal.
If you're like us, by now, you'll be jonesing for some good brew. Coffee that is!
4. Amante
For a truly Italian coffee experience, stop by Amante for the best Espresso con Panna (that's espresso coffee with whipped cream on top!).
With three locations in Boulder and one in Denver, you'll love this very authentic cafe experience.
5. Moe's Bagels
While Moe's Bagels is known for their bagels, it's their house-made cream cheese that has locals coming back for more.
Be sure to stop by before they close (around 3 or 4 in the afternoon) and grab a bagel and a tub of cream cheese to take with you as you continue through Boulder.
Moe's Bagels has another location in downtown Denver on 16th Street!
6. The Boulder Reservoir
If the weather is warm enough for watersports, head 15 minutes north of the city to the Boulder Reservoir.
The Boulder Reservoir is a great place to get on the water to swim or rent kayaks.
Only open from May 1st to September 2nd, this is a very popular summer destination, and does have a small admission fee per person.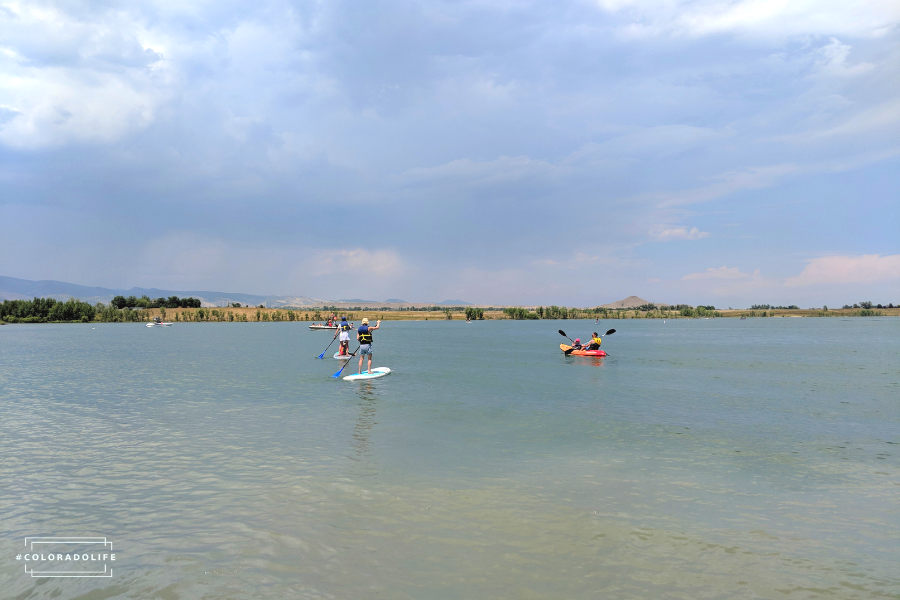 Year round, you'll find a walk or bike through Boulder's neighborhoods to be a delightful way to see more of this historic town.
Most of Boulder's neighborhoods are very well maintained and feature beautiful architecture.
Each neighborhood has its own character and unique feel, so grab your walking shoes and look around!
7. Snarf's sandwiches
If you're looking for a very hipster college sandwich shop, check out Snarf's. The sandwich combinations may be a bit unusual, but are definitely worth a stop!
It's got a great vibe, and their sandwiches really are delicious.
8. Sweet Cow Ice Cream
If you visit in the summertime, you'll love cooling off with a sweet scoop of Sweet Cow Ice Cream!
They have some very out-of-the-ordinary ice creams, including all kinds of cereal themed ice creams.
Be sure to hydrate as you trek through Boulder if you visit in the summer. Especially since most places don't have air conditioning!
To beat the summer heat, head up into the mountains where the trees are fuller and the temperatures are cooler.
9. Go for a mountain drive
Take a winding drive up to the town of Nederland, Colorado through Boulder Canyon or going up to Sunshine Canyon Trailhead to explore what lies outside of town.
There are plenty of places to go for a hike, or just to stop of a scenic view along your drive!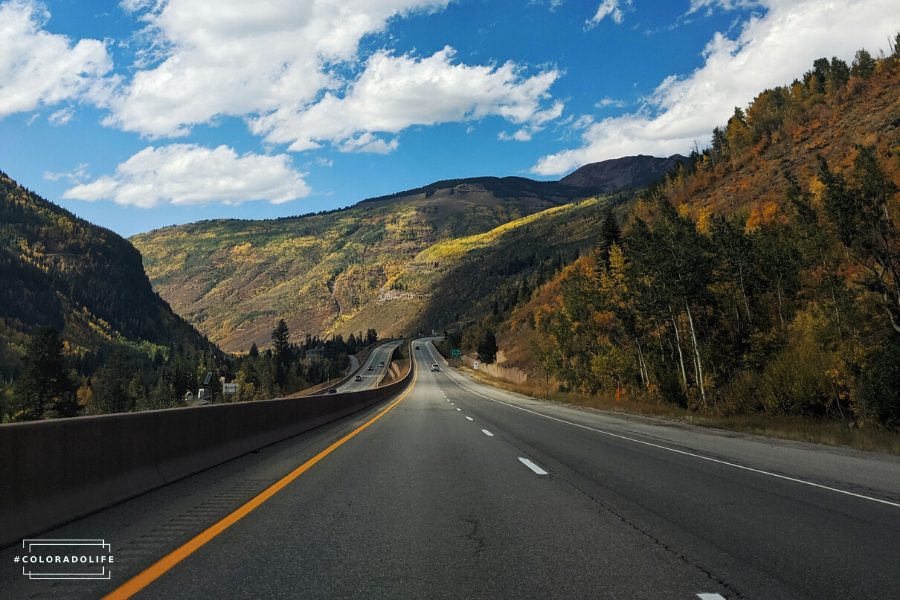 10. Enjoy a scenic hike
If your wanderlust has you looking even further out of town, drive out to Marshall Mesa trailhead or visit Eldorado Canyon.
Both are truly beautiful places to visit, with lots of space to roam and explore.
If you're looking forward to a night on the town, now might be a great time to head back to your hotel for a little nap!
(This is especially advised if you're still getting used to the elevation.)
11. BlackBelly
You can't miss Hosea Rosenberg's other Boulder staple, Blackbelly!
We actually like this restaurant so much that we put it on our list of favorite places to eat in our Colorado food scene resource.
Or for a more casual dinner place, stop by Rubio's Coastal Grill.
12. 29th Street Mall
For a more relaxing evening, visit the 29th Street Mall outdoor mall for some shopping at the many stores in the mall.
Park underground and walk up to this outdoor shopping experience.
13. Chautauqua Park
Early risers will love climbing up the Flatirons to Chautauqua Park to watch the sunrise.
Even if you miss sunrise, you'll still love the clear and unobstructed view east from this mountain.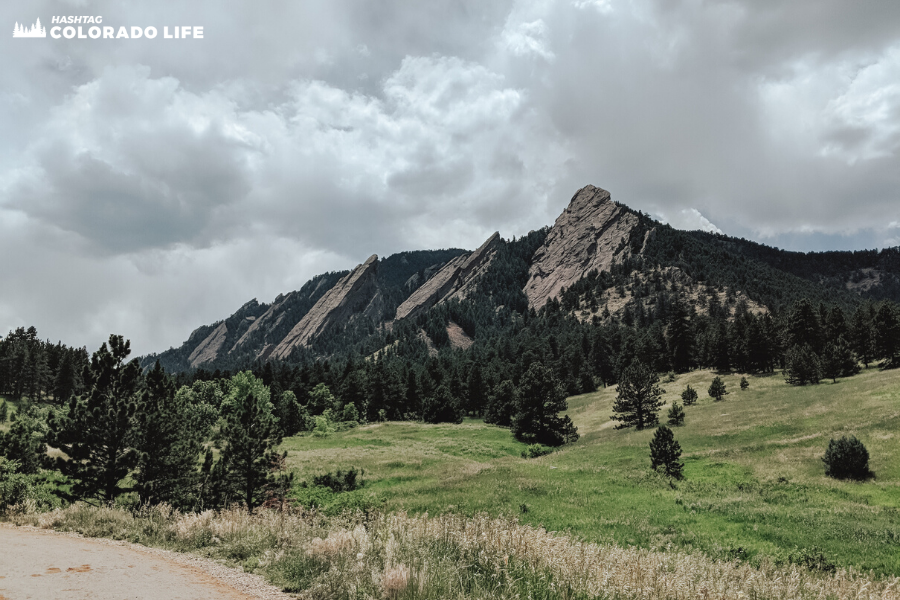 You can choose your level of difficulty among the many trails in Chautauqua Park. But remember, this is still nature!
Don't be surprised if you find a mama bear and her cubs out in the wilderness (we did!).
14. Rayback Collective
If you're looking for a real Boulder experience, bike your way to the Rayback Collective.
This super casual, semi-outdoors, pet-friendly space with a rotation of food trucks to try from and yard games to play.
This place is awesome even in the winter, and features a made-from-scratch hot chocolate cart.
Rayback Collective is a great place to hang out for the evening and grab a drink and play some games.
15. Little Tibet
While you'll find many great restaurants from all over the world on Pearl Street, you can't miss some of these amazing and authentic Asian restaurants.
Our favorites include Buddha Thai, and a great Tibetan restaurant called Little Tibet. If you've never tried Tibetan food before, you'll be surprised and delighted by Little Tibet.
16. Alpine Modern
For those mighty hikers who crested Chautauqua Park this morning, take a short stroll to nearby Alpine Modern to reward yourself with some hard earned coffee or a fresh sandwich.
You can even bring a laptop and make use of their coworking space!
17. Snooze Eatery
Snooze Eatery will give you the best pancakes and eggs benedict — that Hollandaise sauce! — for brunch in the morning. Grab a donut-flavored pancake or a pineapple upside down pancake.
There is usually a wait to get a table at Snooze but it will be well worth the wait.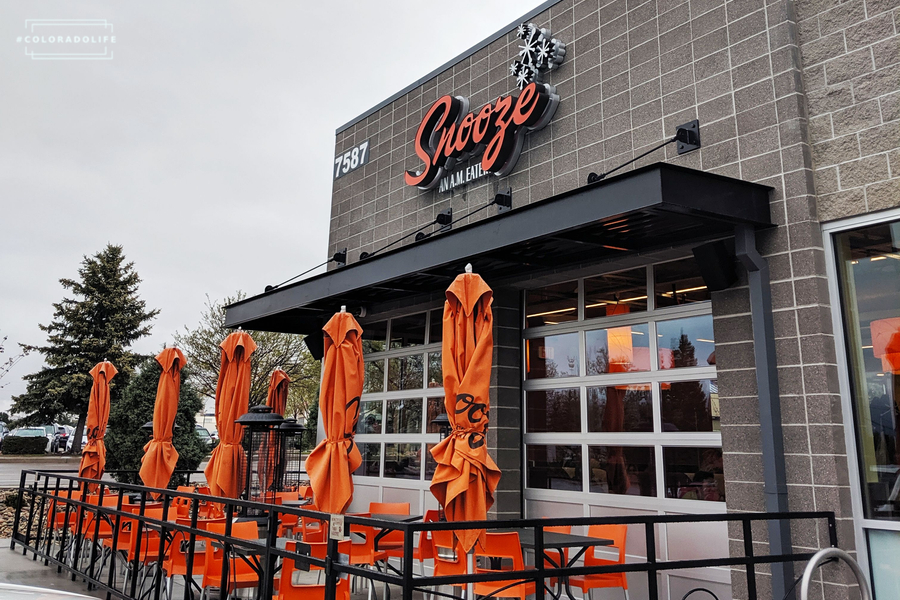 18. Lucile's Creole Cafe
Near Pearl St. is Lucile's Creole Cafe. This cafe is a bit off the beaten path, but it features one of the best omelettes Carrie has ever had.
If you've been to New Orleans, you'll find your happy place in the authentic beignets at Lucile's.
19. Coffee shops on Pearl Street
For your mid-morning coffee fix on Pearl Street, we recommend hitting up Boxcar Coffee Roasters or Spruce Confections.
Coffee is freshly ground and roasted daily, and their food is made from scratch.
You really can't go wrong on Pearl Street, so take your time, explore, and find your own favorite place to eat.
20. Hapa Sushi
Now that you've worked up a healthy appetite, it's time to dig into some great midday grub in downtown Boulder!
Seafood lovers, rejoice! Hawaiian-Japanese fusion restaurant, Hapa Sushi, will satisfy even the most distinguished of sushi-eaters with unique and perfectly prepared rolls and sashimi.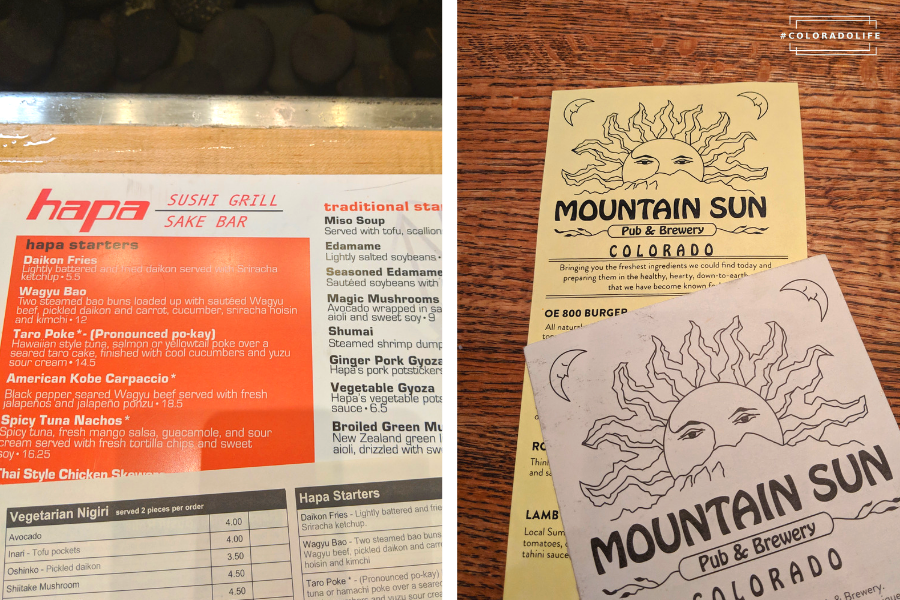 Even if you don't love sushi, their Wagyu Bao or Hawaiian Sliders will delight you!
21. Pasta Jay's
Pasta Jay's is an iconic Boulder Italian restaurant, and a great place to stop in for lunch or dinner.
Those looking for a great Mediterranean food will love Falafel King for a delicious gyro or falafel sandwich.
Grab a seat at one of the many outdoor tables on Pearl Street, and take some time to absorb the culture!
Especially in the summer, you'll find musicians, dancers, or street performers, or just hang out and do a little people watching in this offbeat little hippie town.
22. Ice cream and gelato
We are suckers for activities for staying cool and eating ice cream!
Ben & Jerry's enthusiasts will love stopping into the Pearl St. and Broadway Ben & Jerry's shop. It can be a bit crowded, but hey, it's Ben & Jerry's!
Locals love Gelato Boy. Gelato Boy invites all the gelato boys, girls, and everyone else to come as you are and leave a little happier. We have to say, we agree!
23. Visit the Colorado University Museums
Boulder is home to the University of Colorado, which means there are lots of things you can enjoy on the cheap at CU's campus.
Check out University of Colorado's three museums:
The Museum of Natural History is home to a huge insect and fossil collections.
The Heritage Center has a stunning architecture gallery.
The Art Museum at CU has a diverse collection of items encompassing over 10,000 years of human history.
All three are open to visitors for just a suggested donation!
24. Boulder Book Store
For a quiet afternoon, visit the Boulder Book Store sounds like a fantastic idea.
This 3-story quaint, quintessential shop has everything, including many little tucked-away corners for you and your new books to get lost in.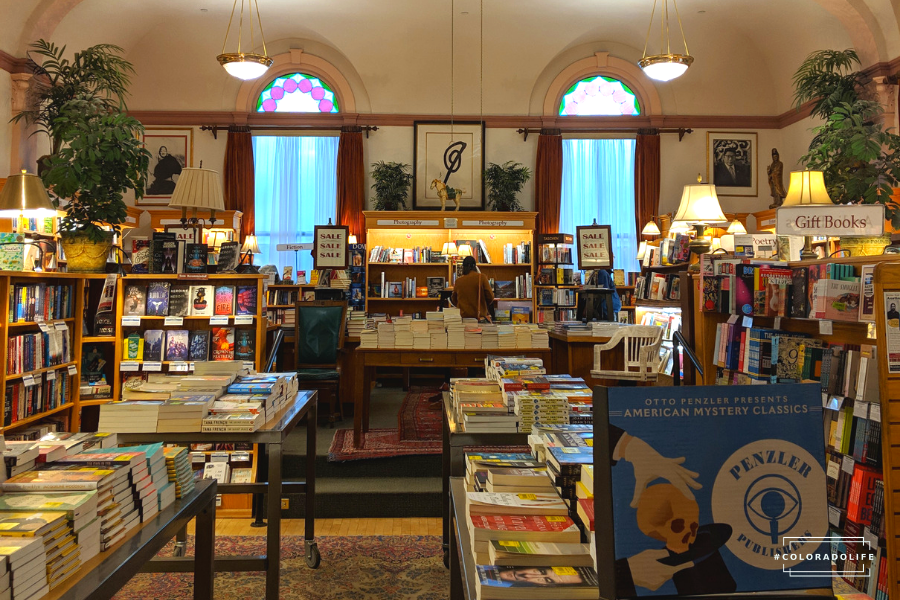 Trident Booksellers & Cafe is a smaller bookstore, but is just as fun to visit. Grab a coffee and peruse the shelves for the perfect read.
In the summer months, catch the farmer's markets and Boulder Creek Festival downtown near the Boulder Creek.
25. Mountain Sun
If you're feeling like visiting a bar with a louder, more energetic atmosphere, drink some beer and have some good bar food, hit Mountain Sun.
You will die for the mountain of unbelievable nachos — which is the perfect food to accompany a beer.
Just remember, this bar is cash only!
26. Bartaco
Bartaco is an interesting fusion place where you can find just about every kind of food — served to you in a taco!
From Caribbean to Asian, you'll love every option Bartaco has to offer.
Eat family style and sample many varieties of tacos.
27. Oak at Fourteenth
For a finer dining experience, visit Oak at Fourteenth. They are doing unique things with food and experimenting with an ever-changing menu.
You'll receive great service, and it's an excellent place to visit with loved ones or out-of-towners!
28. Best beers and liquor
As it is a college town, Boulder has a hopping night scene. There is lots to do, so check out some of our favorite late night hang outs.
Visit the Bohemian Biergarten to explore lots and lots of beers!
This Czech-founded gastro-pub will bring a little Old World Europe aesthetic to your evening. And lots of beers.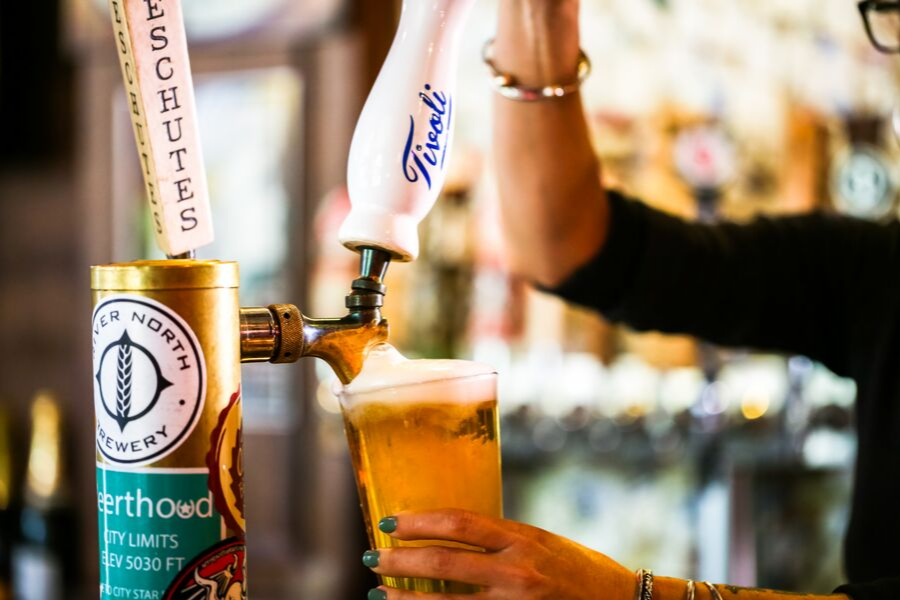 If you're looking for an indulgent late-night dessert, get a brownie a la mode. Yum!
For some really unique bars, be sure to stop by Oskar Blues.
29. License No.1
License No. 1 is beneath the historic Boulderado hotel.
And License No. 1 got its name because it was the first bar in town to get a legal license to serve up liquor after the Prohibition, hence the name.
It's got a moody, speakeasy feel for those looking for a more intimate evening.
If you happen to be Boulder during a full moon, be sure to catch a moonlight poetry reading with the Boulder Poetry Tribe.
Or take a moonlight hike or bike ride. In fact, hiking at night is popular whether the full moon is out or not!
This can be a great way to extend your outdoor experience in Boulder while also staying out of the sizzling summer heat.