21 Things to Do in Boulder: Fun Activities to Try Today
This website may contain affiliate links and we may be compensated (at no cost to you!).
While living in Boulder I found the best things to do and my favorite spots to explore around the city.
Whether you're looking for a date night out, a Saturday activity, or things to do this weekend, Boulder is a fabulous city.
Like every college town, new things are always coming to Boulder, so you may find a new "favorite" each time you visit.
There is lots to see and do, and this young, hoppin' town is very walkable. Getting around the city is easy either on foot or via a bicycle. In fact, you'll see plenty of people on bikes around town.
As a former resident of this mountainous college town (northwest of Denver), I am sharing my favorite activities to do and places to be entertained in Boulder.
Things to do in Boulder today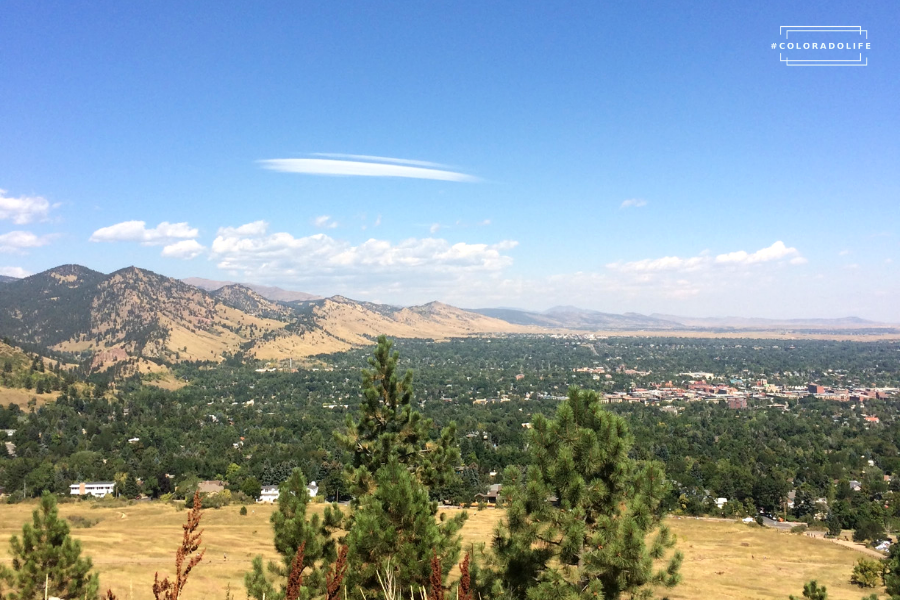 Depending on the time of year you visit Boulder, the city could drastically change in the amount of tourists and locals.
Boulder is home to Colorado University at Boulder (CU Boulder) and hosts nearly 30,000 students. This means that during the summer when the university is not in session, nearly all the students leave the city.
This takes the population from around 100,000 during the school year down to just 70,000 in the summer.
Alight, let's dive into the most popular things to do in Boulder today.
1. Boulder E-Bike Tour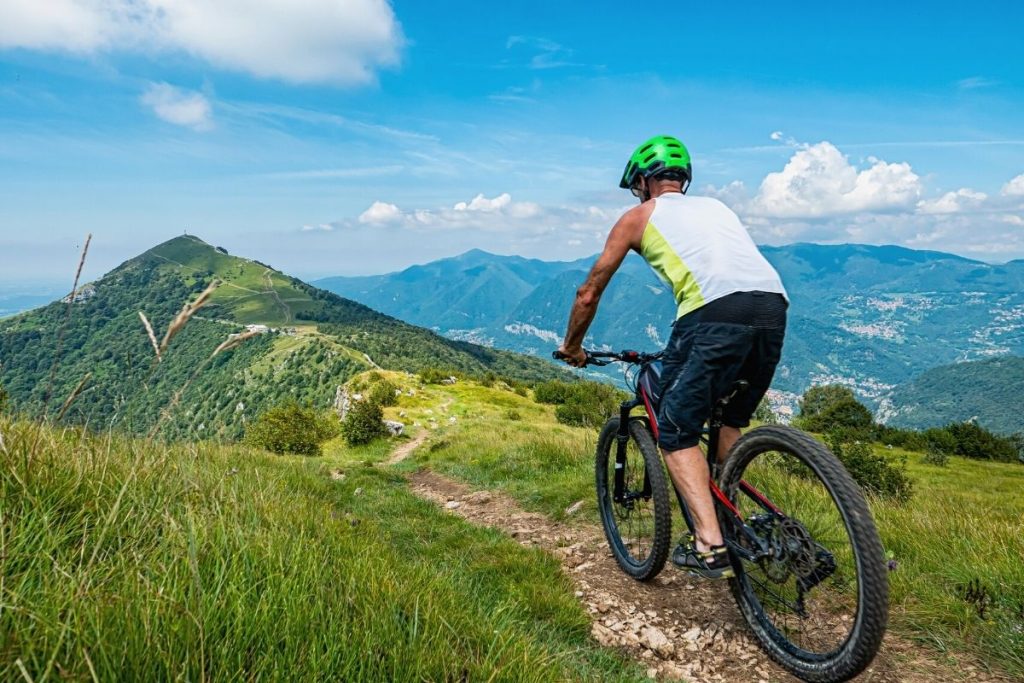 With more than 180 five-star reviews, the Best of Boulder E-bike Tour is a local favorite.
For 2.5 hours you'll be able to visit places in Boulder that make it the "Happiest City in America".
After a short training and safety session with a local guide, you'll learn about the city and discover some of Boulder's most popular sites.
Take a ride through historic downtown, Boulder Canyon, Chautauqua Park, the University of Colorado campus, and more.
And the best part of this activity is that it's great for nearly every skill level, thanks to the electric motor.
Kids and adults alike won't have to worry about getting tired or exerting too much energy.
Learn more about this top-rated e-bike tour of Boulder here.
2. Night Sky Hiking Tour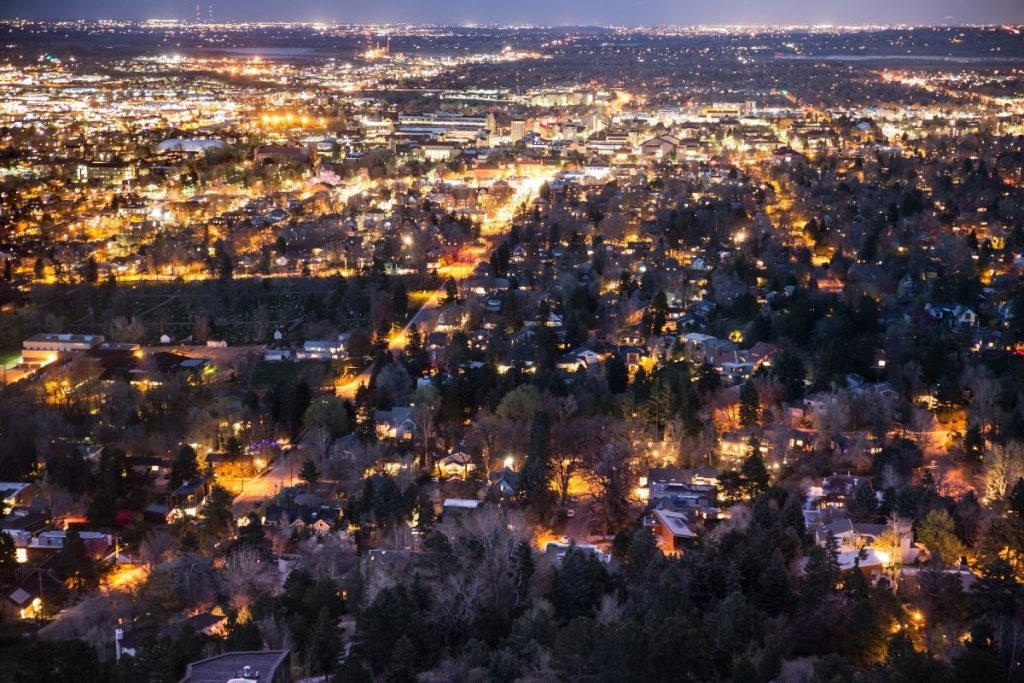 Soak in the gorgeous views of Boulder via a Night Sky Guided Hiking Tour.
Guests will enjoy a 3.5 hour moonlit hike with an expert local guide who is Wilderness First Responder certified.
During this hike you'll learn everything there is to know about hiking at night. Plus, kids and adults will enjoy learning how to identify the starry constellations above.
Included with your night sky hike are gourmet snacks and refreshments. All equipment is provided including trekking poles, headlamps, gaiters, and rain gear if necessary.
There are multiple departure locations so you can choose to start right from your hotel.
This Night Sky Guided Hiking Tour is a great way to create lasting memories while in Boulder.
3. Outdoor Rock Climbing with a Pro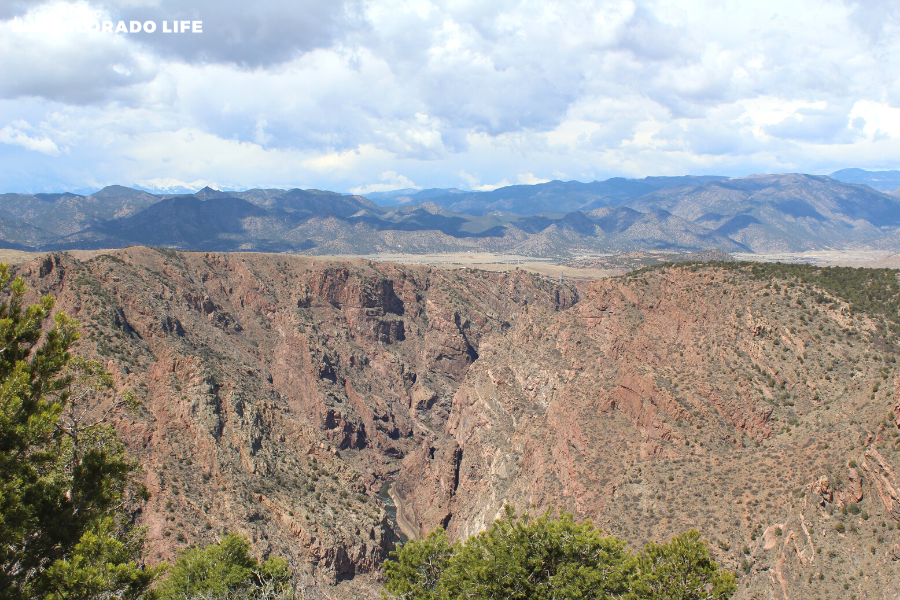 With a city name like Boulder you know that epic rocking climbing will be widely available.
Challenge yourself and your friends to a private outdoor rocking climbing experience.
Join a local pro rock climber and his professional team of guides on this 4-hour private rock climbing excursion in Boulder Canyon.
This beautiful area is popular for world-class rock climbing and will be an experience you won't soon forget.
Professional climbing and safety equipment is provided, including a harness, shoes, and helmet.
But it's recommended to bring your own snacks and plenty of water.
Whether you're a novice or a pro, you'll learn some great techniques and skills from professionally trained guides.
If you have second thoughts about rock climbing with a pro, you can cancel the event up to 24 hours in advance and receive a full refund.
4. Fiske Planetarium
Located within the CU Boulder campus is the Fiske Planetarium and Science Center which hosts live talks, concerts, and star shows.
This Boulder destination is a great stop for kids and adults who love all things space.
Other highlights at the planetarium include all things related to the night sky, rotating exhibits, presentations, and galaxy shows.
Sometimes, the planetarium even hosts laser fantasy shows which are more for adults than kids.
Daily shows take place in the Sky-Skan theatre dome where you are surrounded by a 65-foot screen that can display over 20 million stars!
5. Boulder Scavenger Hunt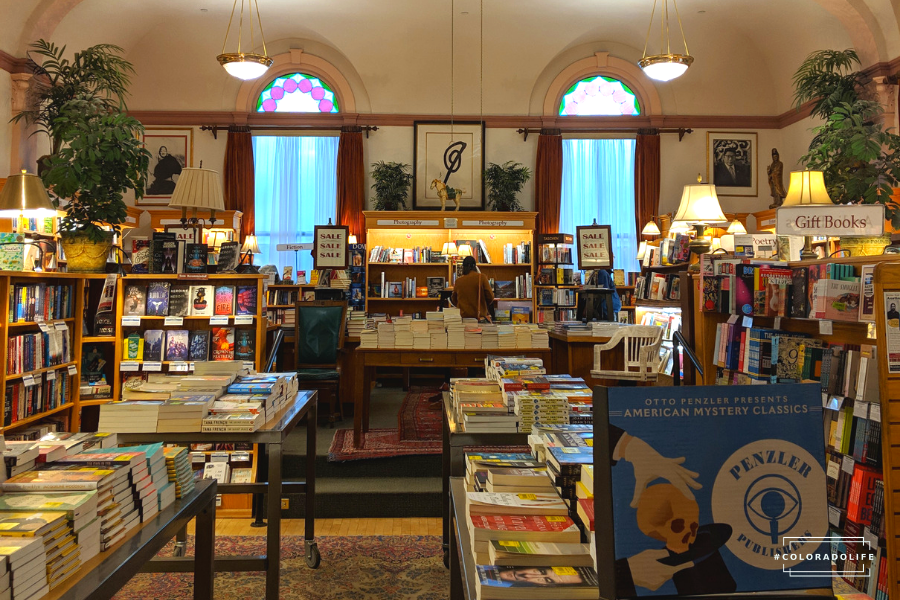 Explore all of the hidden gems and most popular landmarks in Boulder with this epic Scavenger Hunt.
Spend 2 hours answering trivia questions, solving puzzles, and working on challenges with your team, or against them.
This is a great activity for a day trip or special event, like a birthday party or corporate team building.
Each player chooses a role and gets assigned different challenges that vary depending on the role they choose.
Doing a scavenger hunt of Boulder is a great way to experience the sights and sounds of the city while creating unforgettable memories.
Learn more about this fantastic scavenger hunt that's great for the whole family.
6. Pearl Street Mall
For the best shopping and eating in Boulder, head to the Pearl Street Mall.
This outdoor mall covers four city blocks and is one of the best pedestrian shopping centers in the state.
The Pearl Street Mall has been a mainstay of the city for more than 30 years and continues to contribute to Boulder's unique culture.
A stroll down Pearl St will yield some of the best restaurants in Boulder as well as local boutiques, quirky stores, and mainstream brands.
Year round, you'll find a walk or bike through Boulder's neighborhoods to be a delightful way to see more of this historic town.
Most of Boulder's neighborhoods are very well maintained and feature beautiful architecture.
Each neighborhood has its own character and unique feel, so grab your walking shoes and look around.
The cafe culture is also strong thanks to local beer brewing and coffee roasters.
Some of my favorite coffee shops in Boulder include Boxcar Coffee Roasters and the Laughing Goat.
I also recommend Alpine Modern but that is not located along the Pearl Street Mall as it's near Chautauqua Park.
7. Flatirons, Chautauqua Park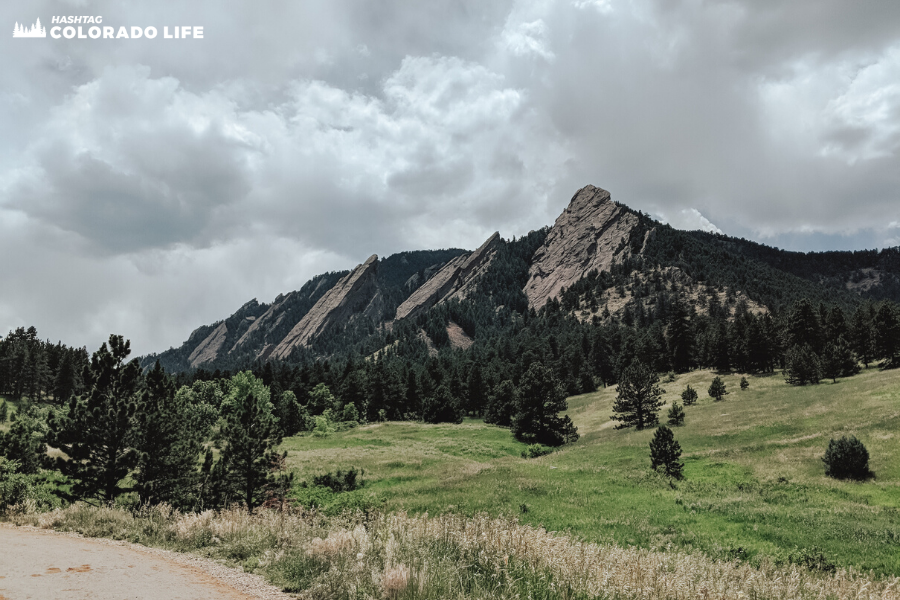 Every hiker, no matter what skill level, will love climbing up the Flatirons in Chautauqua Park. Early risers will especially enjoy watching the sunrise.
But even if you miss sunrise, you'll still love the clear and unobstructed view east from the top of this mountain.
The Flatirons is one of the most iconic views in Boulder, so it's no wonder that Chautauqua Park is a favorite of locals and tourists.
Feel free to choose your level of difficulty among the many trails available here.
Learn about the history of the area and the wildlife that live here after a stop at the Ranger Cabin.
And don't be surprised if you find a mama bear and her cubs out in the wilderness (I did!).
8. University of Colorado Museum of Natural History
Boulder is home to the University of Colorado, which means there are lots of things you can enjoy on the cheap at CU's campus.
One of the museums on the campus is the Museum of Natural History, which is home to a huge insect and fossil collections.
In fact, there are an impressive four million geological artifacts that have featured exhibits here.
The University of Colorado Museum of Natural History has one of the most extensive collections in the country.
It features diverse areas of botany, zoology, paleontology and anthropology.
If you're looking to learn about the flora and fauna that is native to the area, this is a great place to stop.
9. Boulder Book Store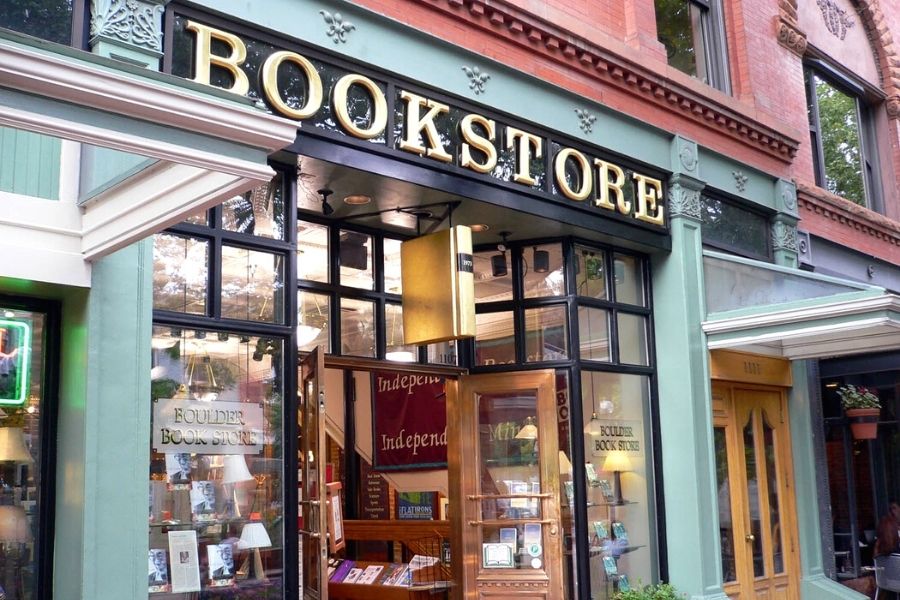 For a quiet afternoon, visiting the Boulder Book Store is a fantastic idea.
With more than 20,000 square feet and three floors of books, there is endless reading and learning to do here.
This quaint, quintessential shop has everything, including many little tucked-away corners for you and your new books to get lost in.
And with more than 100,000 titles there is a topic and a book for everyone in your life.
If you love books, I highly recommend checking out the Boulder Book Store.
It's located on Pearl St so it's conveniently next to other cool shops and restaurants.
Trident Booksellers & Cafe is another smaller bookstore along Pearl Street Mall, but is just as fun to visit. Grab a coffee and peruse the shelves for the perfect read.
Both of these locations are some of the places I visited often when I lived in Boulder.
10. The Boulder Reservoir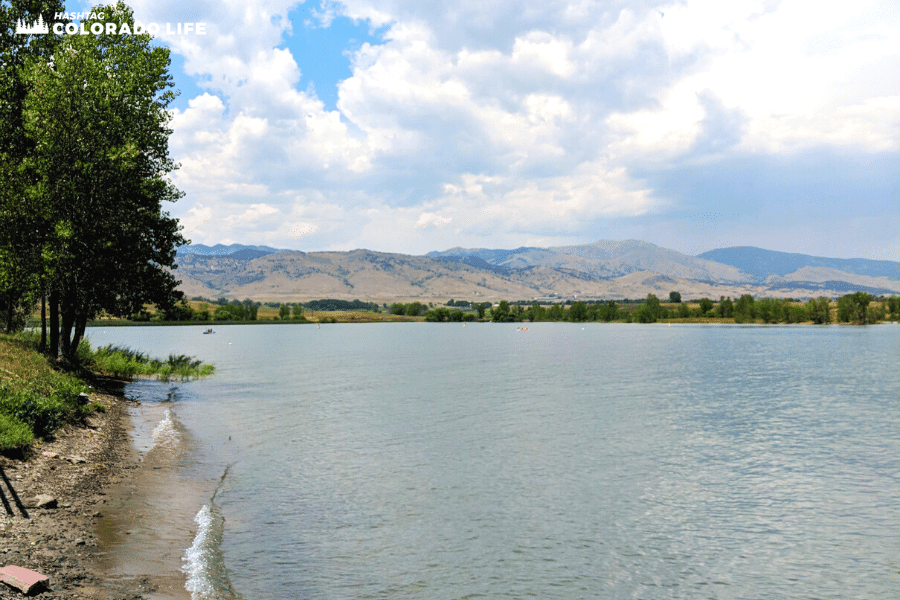 When the weather is warm enough for watersports, head 15 minutes north of the city to the Boulder Reservoir.
The Boulder Reservoir covers 700 acres and is a great place to get on the water to swim or rent kayaks.
It even has a sandy beach that has even been named the best family-friendly beach in Colorado.
There is also paddleboarding, jet skiing, boating for water activities, and it's a great place for parties and picnics.
Only open from May through October, this is a very popular summer destination. However, it does have a small admission fee per person.
11. Wonderland Lake Park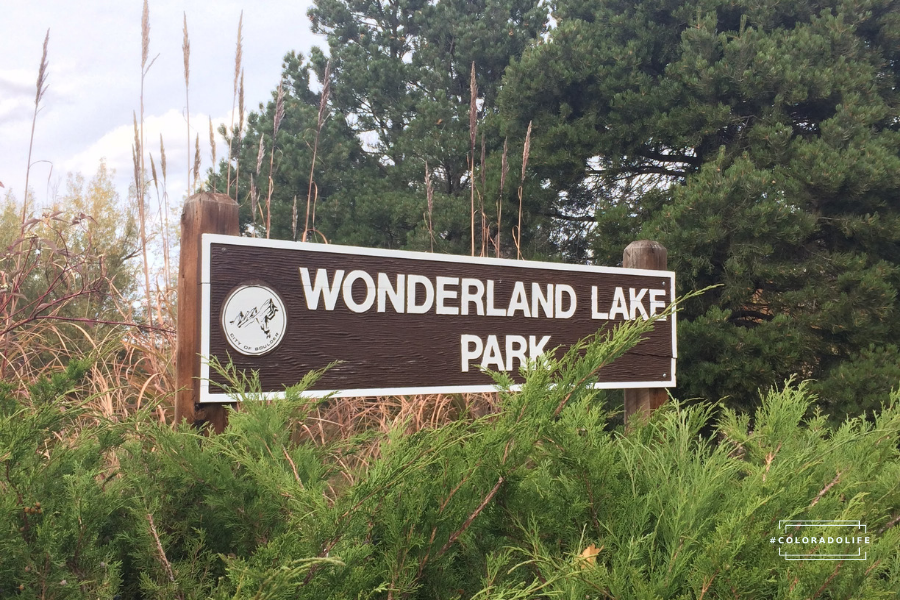 A list of the best things to do in Boulder has to include a delightful and easy walk around Wonderland Lake Park.
Located in north Boulder, this easy 1.8-mile loop boasts some incredible views of the Flatirons and is a must-see.
The hike around the lake takes about 35 minutes and is easy for all skill levels, even kids.
This family-friendly trail includes a diverse ecosystem of local plants and wildlife, including a wildlife sanctuary.
The rocky shores bring in lots of birds which makes the area great for fishing. Click here to grab a map for the Wonderland Lake trailhead.
12. Eldorado Canyon State Park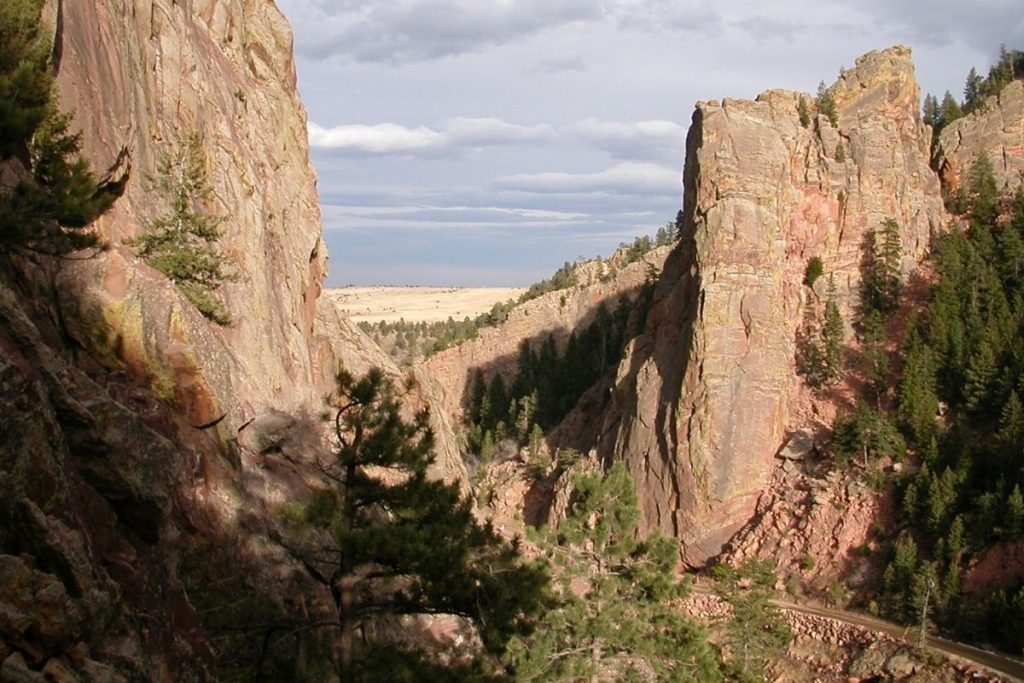 If your wanderlust has you looking even further out of town, drive out to visit Eldorado Canyon State Park.
Located just 20 miles south of Boulder, Eldorado Canyon is well known for over 500 technical rock climbing routes, plus hiking trails, fishing spots and picnicking in the summer.
The area features four main trails that are easy to moderate and varies from a half mile up to 3.5 miles long.
The Streamside Trail is the shortest and follows along the sides of the creek and canyon walls.
The Eldorado Canyon Trail is the longest at 3.5 miles one-way and intersects with the Walker Ranch Loop Trail.
Currently Eldorado Canyon State Park is at full capacity during weekends and areas have been closed off in order to protect the local wildlife.
If you're planning a visit, be sure to check out their website for more details.
13. Twenty Ninth Street Mall
If you're looking for a relaxing evening out shopping and want to avoid the busy Pearl Street Mall, check out the Twenty Ninth Street Mall in Boulder.
This incredible open-air outdoor mall is perfect for browsing or serious shopping.
The shopping center includes stores like Apple, Nordstrom Rack, Lululemon as well as restaurants like Starbucks, Birdcall, and Motomaki (one of my favorites).
The 29th Street Mall also includes Century Theatres if you're interested in watching the latest movie.
Parking is available underground where you simply walk up to this outdoor shopping experience.
14. Boulder Dushanbe Teahouse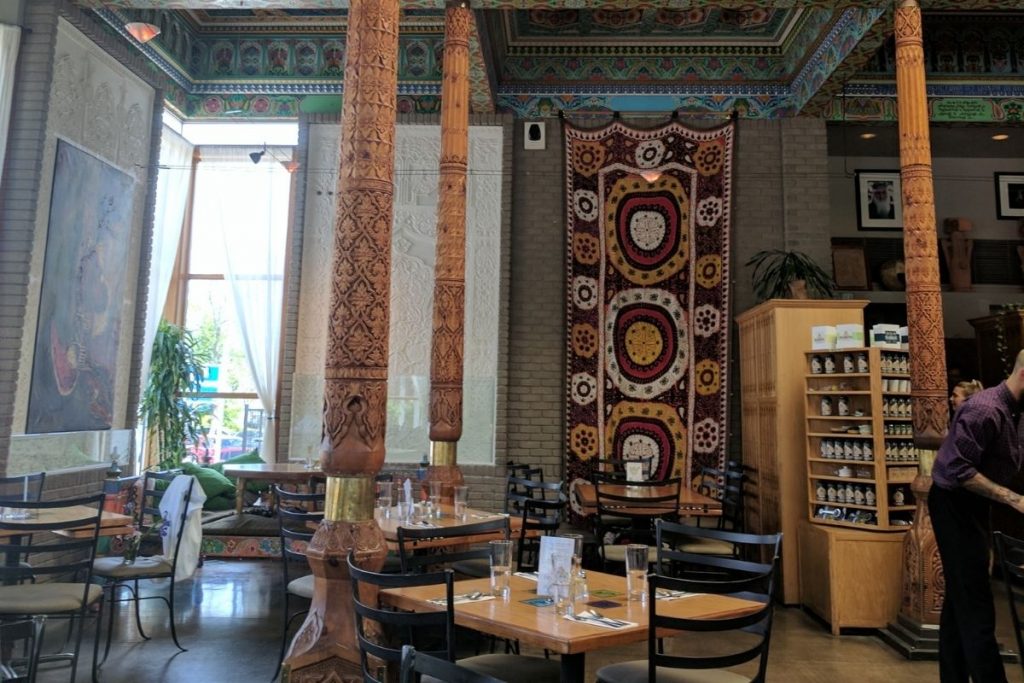 The Boulder Dushanbe Teahouse is unlike any other coffee shop or tea house you've visited.
Dushanbe, Tajikistan is actually Boulder's sister city and is where more than 80 different varieties of teas are imported from.
This authentic Persian teahouse sits at the base of the Flatirons near Boulder Creek.
It's located in Central Park where the Boulder County Farmers Markets sets up every year and offers beautiful views of the Rocky Mountains.
However, the building itself is a destination worth visiting thanks to the intricate design, handcrafted touches, decorative wood interior and carved ceilings.
The Boulder Teahouse serves breakfast, lunch, and dinner and brunch on weekends.
I recommend trying any of the homemade cakes or pastries and pairing with a one-of-a-king Dushanbe tea.
15. Boulder Theater & Fox Theater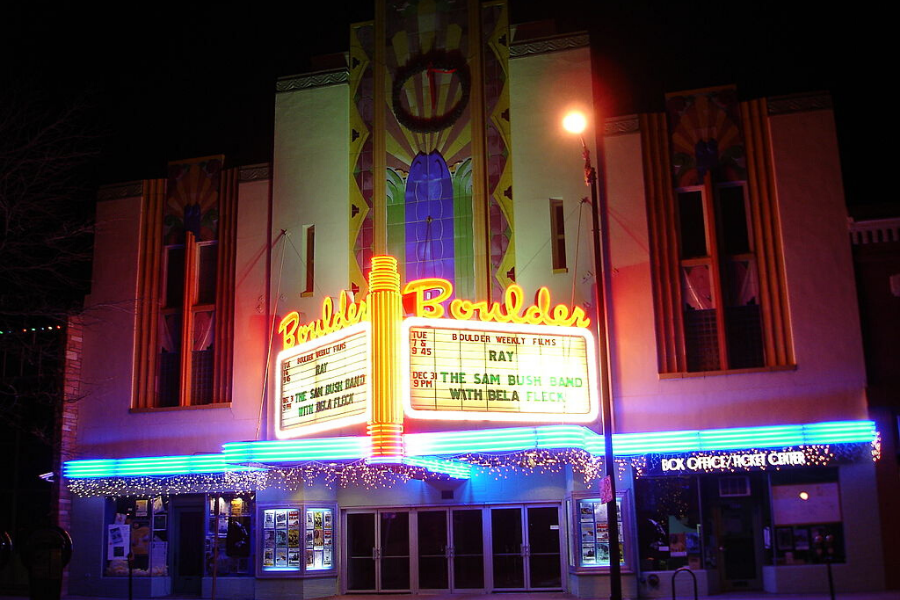 Once an old opera house, the Boulder & Fox Theaters are referred to locally as The Fox.
These theaters are one of the best Boulder attractions and are the coolest places in town to experience live music.
The Fox Theater brings world-class entertainment to life with vintage films, live music, and a variety of other events.
In the past, the Boulder Theater has hosted acts from The Killers, The Fray and John Mayer, just to mention a few.
The theater can host up to 600 people but still offers an intimate musical venue that is like no other.
16. Cure Organic Farm
East of Boulder, sprawled out over 12 acres of lush farmland, is the Cure Organic Farm.
Founded in 2005 by Paul and Ann Cure, you'll find more than 100 organic vegetables, herbs and flowers on display in the farm's store.
All of the food is grown and produced on the farm in a conscious and eco-friendly way.
You can also purchase products from Cure Organic Farm at the local farmer's markets during harvest season.
Enjoy a tour of the farm and learn about the other residents here, including ducks, geese, pigs, cows and sheep.
If you're interested in learning about sustainable farming and healthy ways of living in Colorado, a visit to the Cure Organic Farm is a must.
17. Boulder Creek Path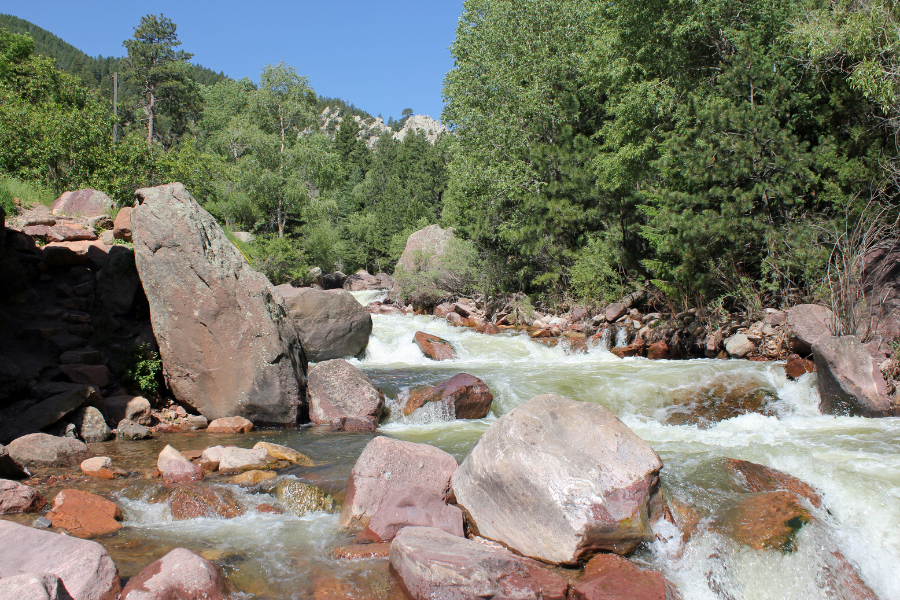 Near the Dushanbe Teahouse is the Boulder Creek Path which is perfect for hikers or bikers of all skill levels.
This nearly 9-mile concrete paved trail is available for walking, running, and biking most of the year.
However, the most popular times the path is used is from March through October.
What makes this path unique is that more than half of the trail runs adjacent to the creek, making it a relaxing and scenic experience.
Stop for a snack or a break on any of the grassy slopes or open spaces that are perfect for picnics.
Boulder Creek is one of the best natural lazy rivers in the United States which makes it a popular spot for tubing or kayaking in the summer.
A walk or bike ride along the Boulder Creek Path is a great way to spend a warm summer afternoon or a crisp fall day.
During the summer you can attend the Boulder Farmers Market or the Boulder Creek Festival near Boulder Creek.
18. The Museum of Boulder
In the city's downtown area you'll find the colorful Museum of Boulder.
Established in 1985 this museum showcases the local history, stories and artifacts of the area.
Take a self-guided tour through the museum and enjoy the colorful and curated pieces of the city's history.
The Google Garage exhibit is a creative space perfect for building, crafting and interactive fun for kids.
Other popular exhibits feature creations from local artists and creators. Plus, kids will love the Playzeum which hosts a space for experimentation and hands-on exhibits.
As one of the coolest tourist attractions in Boulder, don't skip a trip to the Museum of Boulder.
19. Boulder Chamber Orchestra
For a more relaxing musical experience, listen to the harmonic instruments of the Boulder Chamber Orchestra.
Each month the orchestra performs new concerts featuring compositions from distinguished composers like Bach and Martynov.
Around Christmas and the holidays you can enjoy seasonal pieces as well as mini-concerts.
You can often find the Boulder Chamber Orchestra playing at the Seventh Day Adventist Church, which is large and offers lots of space.
However, thanks to world-famous musicians the orchestra's performances are often sold out so it's best to get your tickets in advance.
The Boulder Chamber Orchestra is a wonderful way to enjoy the city's rich culture and artistry in musical form.
20. Sunshine Canyon Trailhead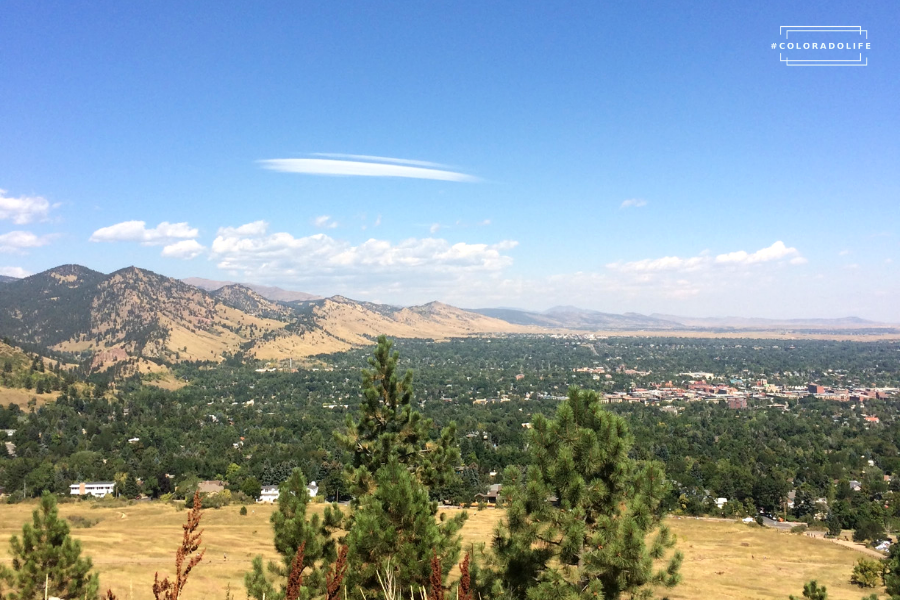 One of my favorite places to hike in Boulder is Sunshine Canyon Trail.
Not only is the hike gorgeous once you arrive but the drive up through Boulder Canyon is equally picturesque.
Located just outside of town, getting to the Sunshine Canyon Trailhead is easy and only a 15 minute drive.
There are plenty of places to go for a hike, or just to stop at a scenic view along your drive.
Once you arrive at the trailhead, the 2-mile dirt path is an easy route to follow. It's great for all skill levels including kids, and even dogs are welcome.
In the spring or fall the area is full of bright colors thanks to local wildflowers and changing leaves.
Sunshine Canyon is home to a lot of wildlife and many different species of birds.
21. Boulder Museum of Contemporary Art
To round out my list of the best things to do in Boulder today is the Museum of Contemporary Art.
First opening in 1972 this museum has really made a name for itself when it comes to contemporary works of art in Colorado.
The building itself is a piece of art as it used to be a warehouse in the early 1900s that was renovated and restored.
Every year the Boulder Museum of Contemporary Art attracts more than 100,000 visitors from all over the country.
The local community of artists plays a big part but the museum also hosts international artist exhibits as well.
In 2022, BMoCA celebrated 50 years of artistic innovation, contemporary creations, and artistic experiences for Boulder.
If you're planning a visit to the museum it's open daily Tue-Sun from 11am to 5pm, with Saturdays offering free admission.
Driving to Boulder from Denver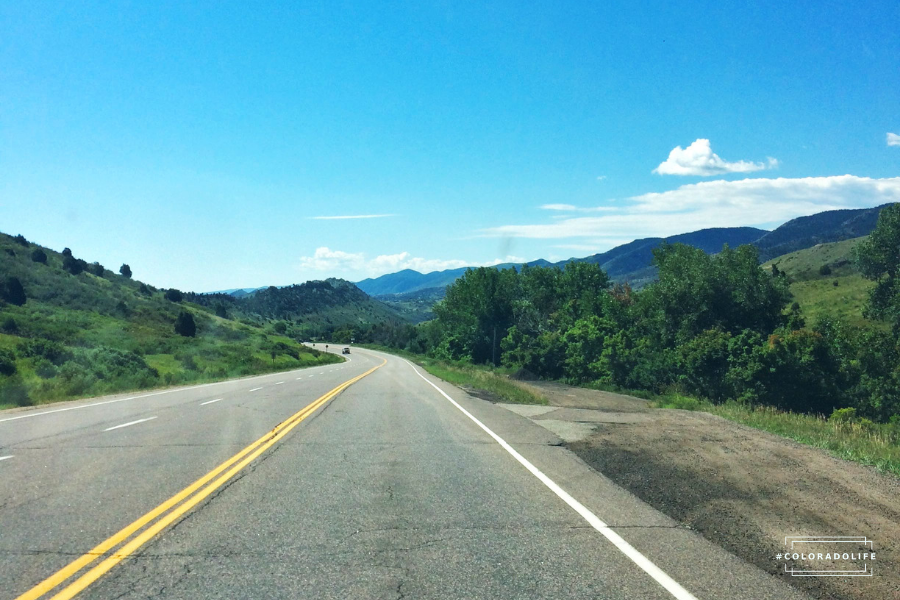 The fastest route to Boulder from the Denver International Airport (DIA) is highway E-470. However, this highway does carry a pretty hefty toll.
The toll can climb upwards of $15 to $20, so bear that in mind when departing from the airport.
You can learn more about the E-470 tolls (and estimate your toll amount) online.
The toll-free route from DIA to Boulder will take you straight through Denver.
While this highway is free, it can get a bit hairy at times, and will take up to an hour or more depending on traffic and time of day in Denver.
Still, a visit to Boulder for the weekend or a just a day trip is an experience well worth it.