by Carrie Nicholson
|
Last Updated:
November 22, 2019
The content of this website may contain affiliate links and we may be compensated (at no cost to you!). Thank you for your support!
Recently, it seems like everyone wants to move to Colorado. Whether it's for the weather, the mountains, or the culture, Colorado is one of the fastest growing states in the nation.
In fact, according the to the U.S. Census, the state has grown by nearly 80,000 people since mid-2017, making the growth rate 7th in the nation.
But what is the cost of living in Colorado? Is it expensive? As more people populate the state the demand for housing, goods, and services is bound to go up.
Let's breakdown the exact cost of living in Colorado for each main category.
1. Housing costs in Colorado: $1,821
Housing costs are the biggest main factor on why the cost of living in Colorado is so high.
How much do homes cost in Colorado? According to Zillow, the median home price in Colorado is $385,200 and home prices are expected to rise 2% in the next year.
Here is how the home prices and values stack up in the top 3 most popular cities in Colorado.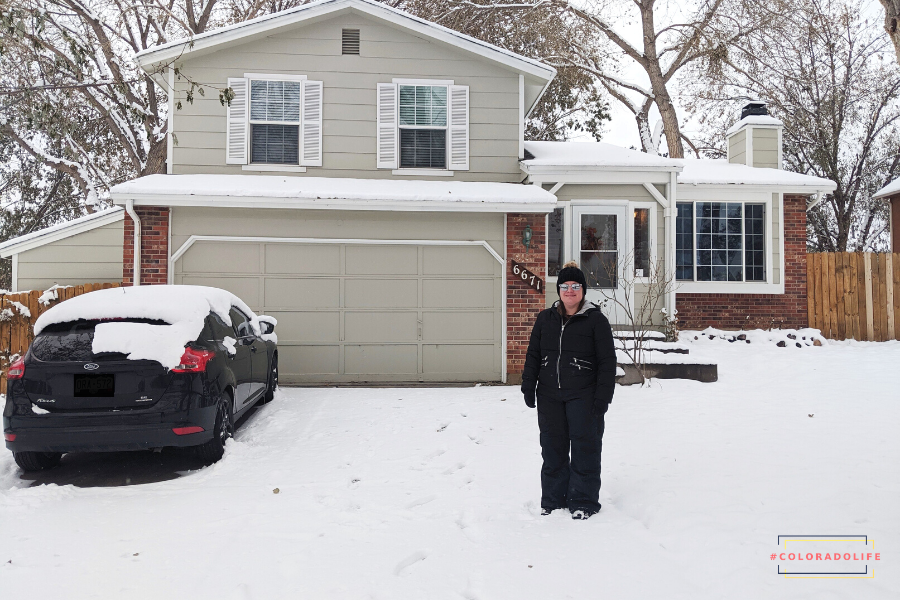 Denver
An article by The Denver Post in 2019, states that home prices in Denver's metro area are 5 times the median household income. For reference, the general guideline is to pay no more than 2.5 times your monthly income on a home.
The increase in popularity and housing prices means Denver is becoming less affordable as the weeks and months go by.
According to Zillow, the average cost of a home in Denver is $426,200.
The good news though, is that Denver's real estate market is cooling off due to the fact that home prices are simply becoming unaffordable. Many people can not afford to pay the high prices for rent and mortgage every month.
Colorado Springs
Aside from Denver, Colorado Springs is one of the fastest-growing cities in the state. It's much more affordable than Denver while still providing many of the awesome amenities the state has to offer.
Zillow states that the average cost of a home in Colorado Springs is $302,900.
Unlike Denver, Colorado Springs' housing market is white hot and on the rise. The city is becoming more popular every day and housing prices are rapidly increasing.
In fact, the average cost of owning a home has increased by $25,000+ since early 2019. When we purchased our home in July 2018 it was valued at $272,000 and today it's worth $299,000 — in just one year!
Boulder
Boulder is a picturesque place to live that has a small town feel with big city prices. It's a college town by nature while also being a getaway for many of Denver's most successful residents.
Because many out-of-state students call Boulder home as well as Denver's elite, the housing market is out of control. You can pay upwards of $550+ per square foot!
Using Zillow's home value index, the average cost of a home in Boulder is $751,700.
Thankfully though, Boulder's housing market is cooling off and housing prices are expected to stay relatively steady in the coming months.
Renting an apartment versus buying a home
Generally speaking, renting is usually more expensive than buying a home. However, Colorado's housing market likes to make its own rules.
Being a homeowner is part of the American dream, but if it's your dream to live in Colorado, you might be better off renting — at least in the beginning.
A 2019 report suggests that renting a home is better than buying in Colorado. It states that renting is a cheaper option in more than 87% of Colorado counties.
Note: One main caveat is that renters are on their own when it comes to finding a place and negotiating a good deal. In Colorado, renters do not have real estate agents to represent or help them.
If you do have the funds to purchase a home in Colorado, do it as soon as possible. Prices are expected to increase while popularity and demand continues to rise.
Average cost of buying a home: $385,200 or $1,821 per month
Average cost of renting an apartment: $1,323 per month (two bedroom)
2. Utility expenses: $348.43
Residents of Colorado consume much less energy compared to America's national average.
According to a report from Move.org, an average monthly utility bill in Colorado is $348.43 putting it in the top 10 states with the least expensive utilities. For reference, the national average comes in at $398.24.
Monthly utility costs for this comparison include the following expenses:
Electricity
Natural gas
Water / sewer
Cable TV
Internet
Trash / recycling
This means Colorado's utility costs are $50 less per month than the average in the country. There are multiple reasons for why these costs are lower.
The statements and figures mentioned below are taken from a U.S. Energy Information Administration (EIA) report from 2017.
No central air conditioning
One thing that might surprise you by moving to Colorado is that many homes DO NOT have central air conditioning.
As a girl from Texas I found this quite shocking. But after living in the state for my first year, I quickly realized that air conditioning is usually not needed.
In fact, our home in Colorado Springs does not have central A/C (as is the same with many homes in our neighborhood). And we've honestly never needed it.
In addition, many small businesses and shops do not have central A/C in their buildings. Colorado is a state that likes to keep it's doors open to nature and to reduce the amount of noise created by central A/C units.
Low cost of natural gas
Colorado is the 6th largest natural gas-producing state, and is among the top 5 natural gas-producing states in the country.
This makes it easy for Colorado residents to use the natural gas they produce, reducing the high cost of transportation and delivery.
Supply and demand also comes into play, as supply is also widely available. The state only uses about a quarter of the natural gas it produces.
Instead of traditional electric stoves and central heat, many homes have gas cooktops and a furnace to keep the home warm in the winter.
In fact, 7 out of 10 households in the state use natural gas as their primary home heating source.
Renewable energy sources
Many homeowners and businesses in Colorado are increasing their use of renewable energy sources.
This can mean having your entire house powered by solar panels, or running a business completely off of energy produced by wind turbines (there are nearly 2,000 wind turbines in the state!).
Colorado is leading the country in renewable sources with our sources more than doubling since 2010.
Important note: water consumption
While these factors decrease the average monthly cost of a Colorado utility bill, the cost of water is always unpredictable.
Colorado only recently found its way out of a 20+ year drought. Water costs can be very high depending on the amount of rain or snow received that year.
This can cause your utility bill to skyrocket if your household uses a lot of water for showering, washing clothes, and watering the lawn.
Average cost of utilities: $348.43 per month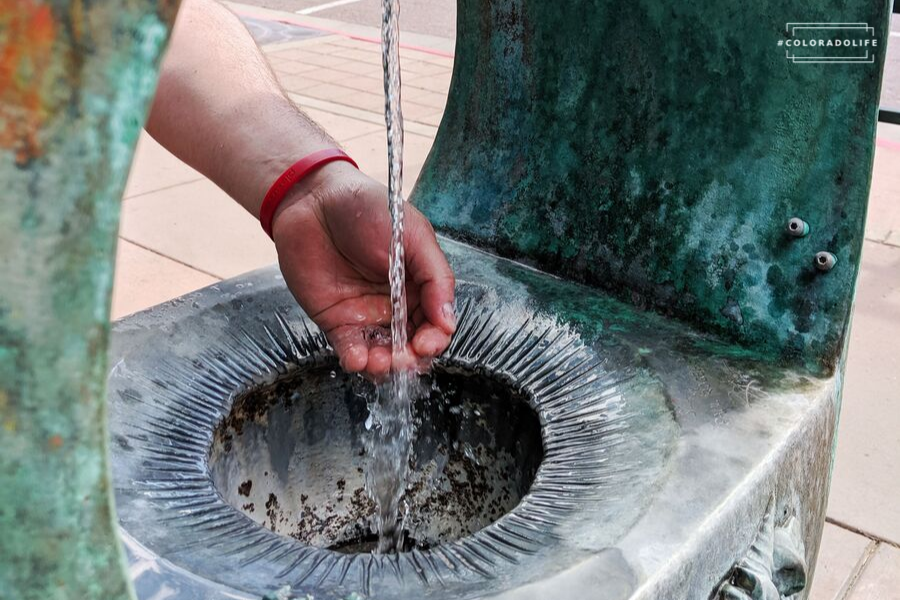 3. Food budget: $340
According to the U.S. Department of Agriculture, Americans spend around 6% of their monthly budget on groceries and 5% of their disposable income on dining out.
This adds up to a total food budget of 11% of overall income.
For example, if you earn $3,000 per month your monthly food budget would be $330 for both groceries and eating out.
Data from Numbeo.com indicates that Denver and Colorado Springs residents can expect to spend an average of $340 per month on food. For reference, the national average is around $323.
For most of us, this budget is not enough to feed ourselves, much less a family of four. So, take that into consideration when you're calculating what it costs your family.
Colorado is also a very healthy state with many of us eating restricted diets from vegan to gluten free. As a family, we spend about $600-800 per month on groceries and eating out.
Average food budget: $340 per month or up to 20% of your monthly budget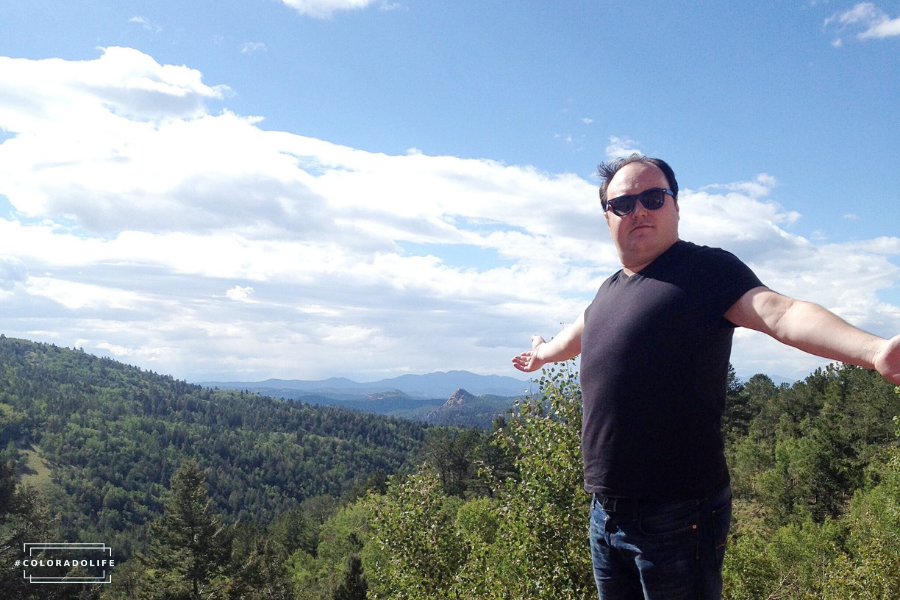 4. Healthcare costs: $488
Another factor for determining the cost of living in Colorado are healthcare costs.
Colorado residents put a lot of emphasis on being outside and staying active. We're very health conscious in every aspect, from food to exercise, hobbies, and even therapy.
Residents spend a lot more money on vitamins, organic food, gym memberships, and outdoor hobbies like hiking, camping or skiing. This can reduce the number of hospital visits, but does increase the cost of other categories.
One factor that can't be controlled is the national cost of health insurance which is at the whim of the Federal government. And medical premiums continue to increase nationwide.
The average monthly cost of medical insurance without a subsidy in Colorado $488, according to HealthMarkets.com.
Average healthcare costs: $488 per month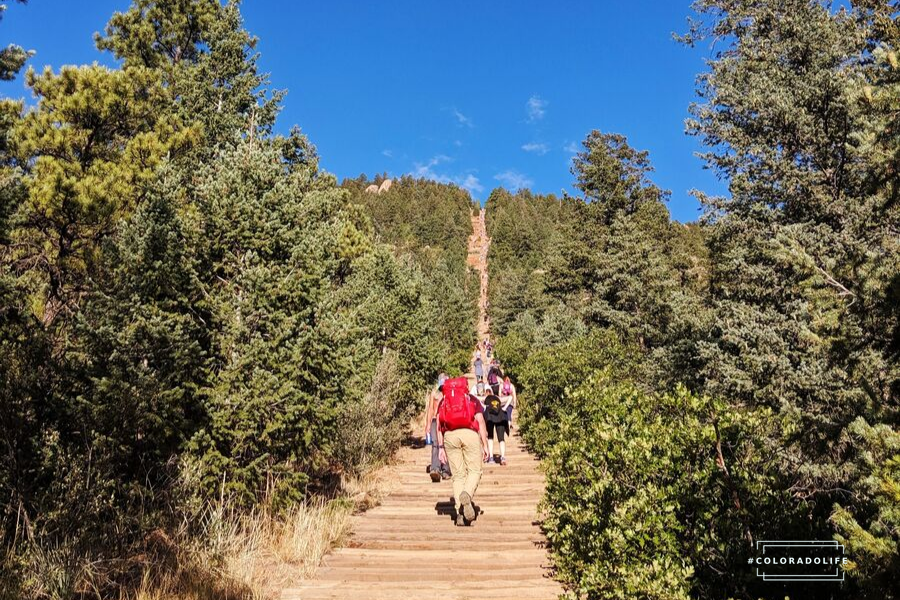 5. Colorado state taxes: $369.67
Colorado is a flat-tax state which means that no matter how little, or how much money you make, you will be taxed 4.63% of your income. The base sales tax rate is 2.9% while many cities add their own sales tax on top of this amount.
For example, the sales tax you'll pay in the Aspen Snowmass area can be upwards of 10.40% depending on what you're buying.
In case you're wondering, yes, you will be taxed for both medical or recreational marijuana. This is subject to regular sales tax, plus an additional 15% sales tax and 15% excise tax.
Finally, there are property taxes to pay on real estate you own in Colorado. Thankfully though, these tax rates are some of the best in the nation with the average effective property tax rate being just 0.57%.
The reason property taxes are so low is that no amount of property tax revenue goes to the Colorado state government. All of the taxes stay within your county of residence!
Average Colorado state tax bill: $2,315 yearly estimated tax on a $50,000 income — or $192.92 per month
Average Colorado property tax bill: $2,121 yearly property tax based on the average $385,000 home value — or $176.75 per month
Colorado state tax information was calculated using SmartAsset.com state calculators.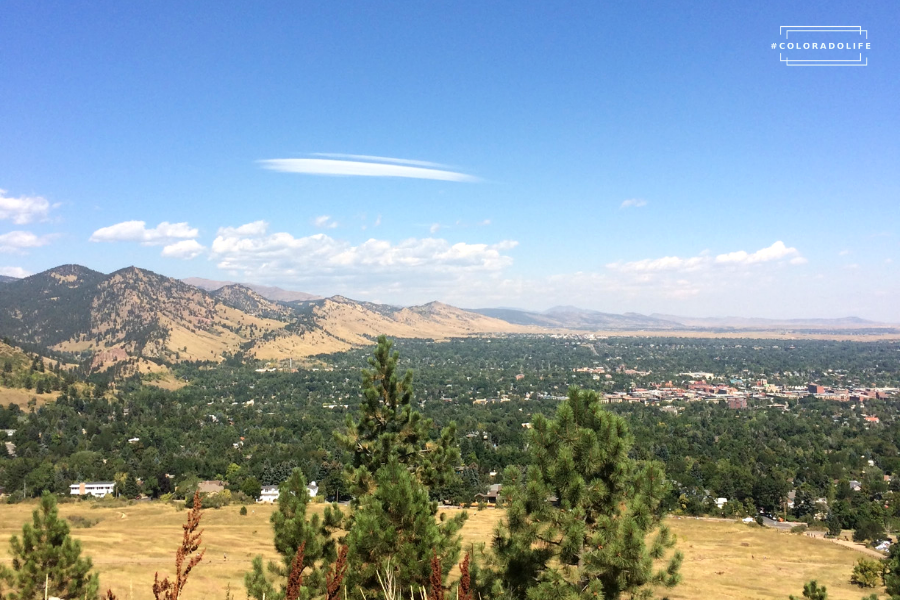 6. Transportation expenses: $276.50
As mentioned previously, Coloradans like to stay active and tend to go on in-state road trips and mountain drives frequently.
Here is how the state's transportation costs breakdown.
Cost of gas
According to GasBuddy.com, the average cost of gas in Colorado is around $2.74 a gallon.
Colorado roads are increasingly congested with traffic, which costs more time and more money. We're on the road longer and using up more gas while sitting in traffic.
According to a 2018 report from TripNet.org, the annual cost per driver in Colorado is $515 statewide — or $42.92 per month.
Public transit
Public transit can help reduce the cost of driving everywhere, but only if you live and work with access to one of the major cities.
Thanks to Colorado's Regional Transportation District (RTD), public transportation is widely available in the state. They offer bus, rail, and light rail services to Denver, Boulder, and nearby cities.
A monthly pass for these services will cost between $114-$200 depending on whether you want local or regional service.
You can score more discounts on public transit by purchasing a Neighborhood EcoPass, an EcoPass for employees, a CollegePass, or a FlexPass.
Car insurance
Colorado has some of the highest car insurance premiums in the country. Mostly due to the fact that we get hit with falling rocks when driving in the mountains, or hail storms that come without warning.
The typical car insurance rate in Colorado is $1,435 per year or $119.58 per month. This is higher than the national average by 0.6%.
Average transportation expenses: $276.50 per month
What is the exact cost of living in Colorado?
When adding up the total cost of each category listed above, it costs $3,643.60 per month to live in Colorado (if you have a mortgage).
Is it expensive to live in Colorado? After doing the research and living in this state for over 4 years, I'd say the answer is "yes."
Obviously, it depends on whether you live in Denver or a smaller, less populated town in Colorado. The cost of living could increase or decrease in each category depending on the county you live in.
So, what does this mean for your income? There are many perks and lifestyle upgrades that this state offers, but it's also very expensive.
How much do you need to earn to live in Colorado?
According to data from HowMuch.net, in order to comfortably afford to live in any city in Colorado, you have to earn a whopping $100,200 yearly salary. This works out to earning anywhere between $6,000-8,300 per month.
This is equivalent to working 60-70 hours per week to afford the hefty mortgage payments and other costs of living in this state. It's no wonder so many Americans are in debt!
Bottom line: The average cost of living in Colorado right now is $3,643.60 — and this is on the low side. If you want to buy a house that costs more, you will need to pay more!
You also need to earn at least $6,000 per month to comfortably afford everything.
Other expenses not calculated
Other factors not included in these calculations are travel and entertainment costs — we all know how Coloradans love to ski and snowboard — and contributions for retirement.
In addition, this does not take into consideration any payments for car loans or other debts aside from owning a home.
This is obviously not a complete list of what it costs to live in Colorado but this covers the basics. It gives you an educated idea of what you can expect to pay on average, when living in this beautiful state.