12 Cheapest Places to Live in Colorado: A Local's Guide
This website may contain affiliate links and we may be compensated (at no cost to you!).
Colorado continues to be a hotspot for new transplants looking for an affordable place to live.
In 2018 the state gained nearly 240,000 new residents, with many coming from Texas or California.
Due to high demand, the real estate market and cost of living in the Centennial state continues to increase at a pretty rapid but steady rate.
This can make it difficult to find a cheap place to live in Colorado. However, there are still some great cities where you can live affordably in Colorado.
These are listed from lowest median home price to the highest while still showcasing what's affordable.
Below are the cheapest places to live in Colorado in 2023 that are in close proximity to the mountains and even some national forests.
1. Lamar
If you're looking for the cheapest places to live in Colorado, Lamar is definitely first on the list.
The town has a slower pace of life and is located in the southern Colorado plains, about 3.5 hours southeast of Denver.
Lamar is a small, historic city with a population of nearly 8,000 residents. It has excellent hospitals, top schools and a 1907 train depot.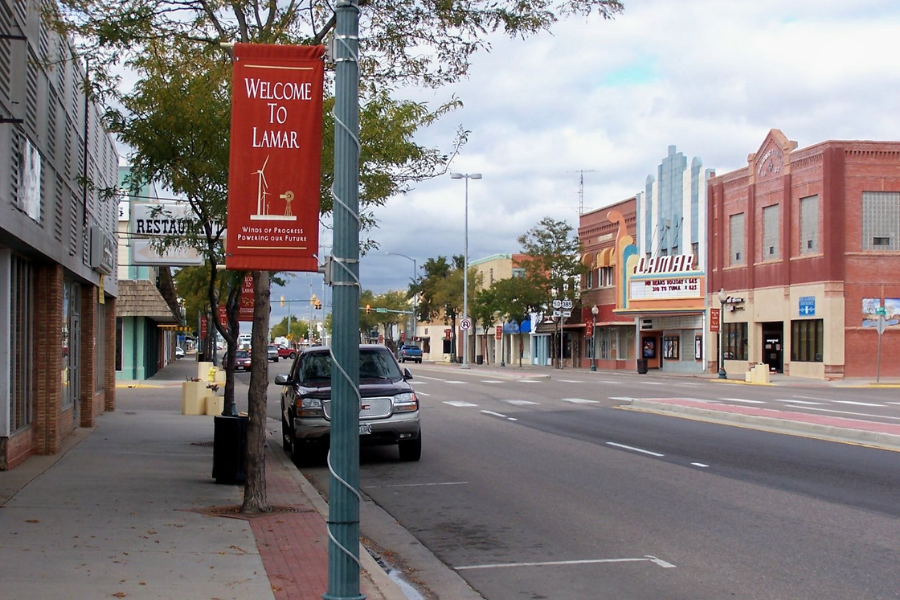 The town has a lot of interesting gold rush stories and Colorado history that make it a unique place to live.
Lamar is also the warmest place to live in Colorado so if you're looking to avoid harsh winters, this is the spot for you.
Median home price: $152,440
Median rent price: $1,119
2. Trinidad
One of the cheapest places to live in Colorado, based on median home price, is Trinidad.
The city is located in southern Colorado near the border of New Mexico and offers lots of fun things to do.
With a population of only 8,200 residents, Trinidad is a friendly city that offers small town living.
The city has a lot of history leftover from the Civil War and coal mines nearby.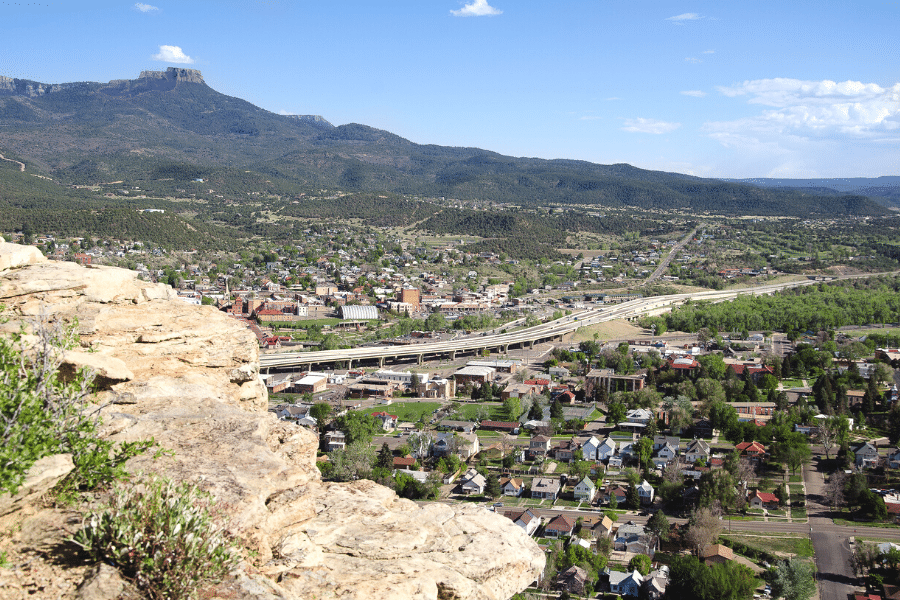 In the past, Trinidad was known as the "sex change capital of the world" but now it's more popular for being "Weed Town USA" due to over 30 dispensaries.
You won't have to deal with traffic jams or rush hour, and there are plenty of hiking and biking trails.
Plus, visit the Trinidad Lake State Park to enjoy fishing, boating or camping.
The views and nature near Trinidad are incredible!
Every time we travel to Texas to visit family, we pass through Trinidad and really enjoy this small mountain town.
Median home price: $222,918
Median rent price: $1,399
3. Pueblo
Moving north, about halfway between Colorado Springs and Trinidad is Pueblo. It's well-known for authentic Mexican food and the farming culture.
The city is home to over 111,000 residents but is very family friendly with lots of outdoor activities thanks to Lake Pueblo State Park.
Every year the city hosts the annual Chile & Frijoles Festival and the Colorado State Fair, which are both local favorites.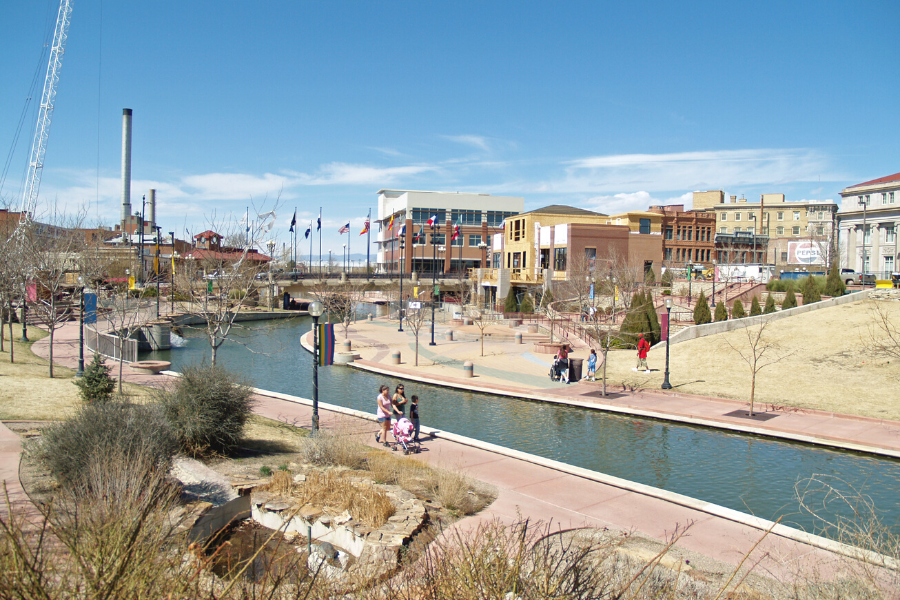 Due to its southern location, the weather in Pueblo is much warmer in the summer and winter months compared to more northern Colorado cities.
If you're looking for a warmer place to live in Colorado, Pueblo is a great choice.
Median home price: $280,572
Median rent price: $1,300
4. Cortez
Cortez, Colorado has a population of fewer than 10,000 residents.
However, its location in the southwest corner of the state makes it a cheap but popular place to live.
In fact, Cortez is Montezuma County's most populous area and there are plenty of things to do nearby.
Most notably the city is close to the famous Four Corners Monument which is where Colorado, Utah, Arizona, and New Mexico all meet together.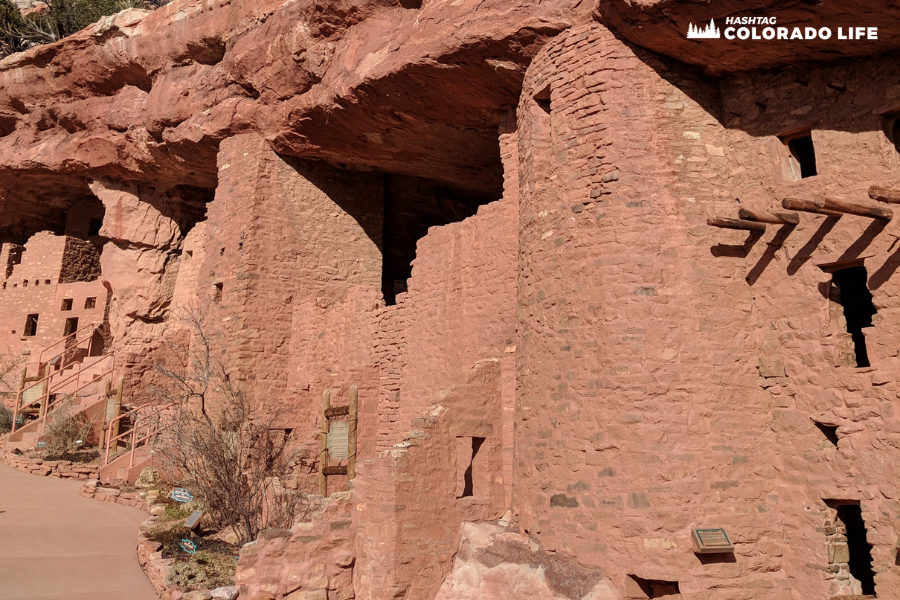 Cortez is also a popular area for backpacking and hiking as well as culture, art and other historic attractions.
One of the main benefits to living in Cortez is that it's only about an hour west of Durango, but the cost of living is cut by two-thirds comparatively.
Durango is actually considered one of the most expensive places to live (as you will see later in this post).
In Cortez you can enjoy the amenities near Durango without having to pay the high prices.
Median home price: $291,648
Median rent price: $1,250
5. Cañon City
With a population of about 16,750 you may be surprised that Cañon City, Colorado made it on our list of the most affordable places to live.
But this small town is nestled right at the base of the Rocky Mountains and offers a wide variety of things to do.
The city is safe, clean and inviting with great opportunities for jobs.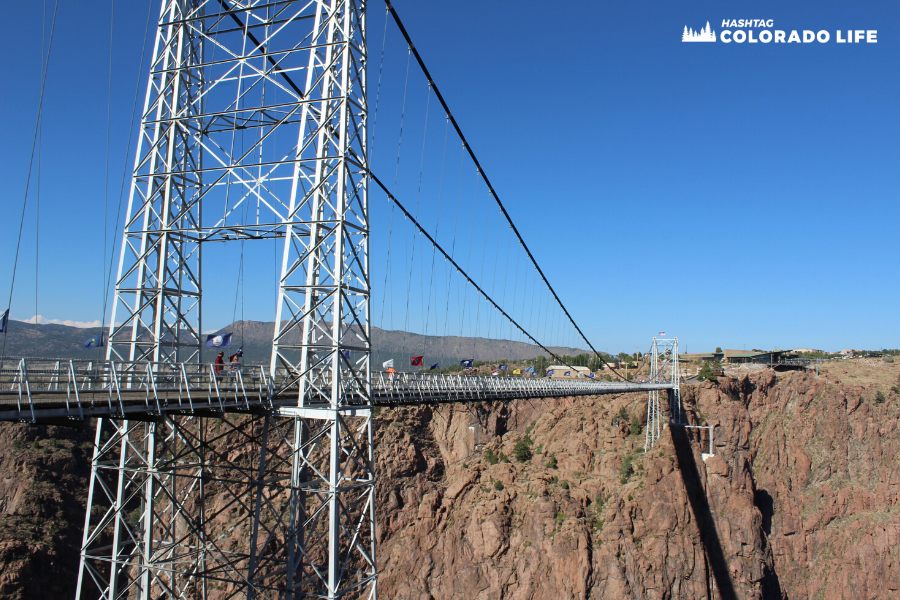 Plus, its proximity to Colorado Springs (45-minute drive) and Pueblo (30-minute drive) make it one of the best places to live in Colorado for families or retirees.
Skyline Drive is an epic destination in Canon City that is a must-visit for both visitors and locals.
The Four Mile Ranch Golf Club is nearby as well as several well-kept city parks.
Canon City is also home to the Royal Gorge Bridge which has been listed at Colorado's #1 bucket list activity.
Median home price: $312,215
Median rent price: $1,150
6. Grand Junction
Located near the western Colorado border is Grand Junction, which has a population of around 63,000 people.
Grand Junction is considered one of the safest cities to live in Colorado, beating out Denver and Pueblo. While it has a low crime rate, it still doesn't beat the lower crime rate in Colorado Springs.
Grand Junction is most well-known for the Colorado National Monument, which hosts one of the most scenic road cycling events in the United States.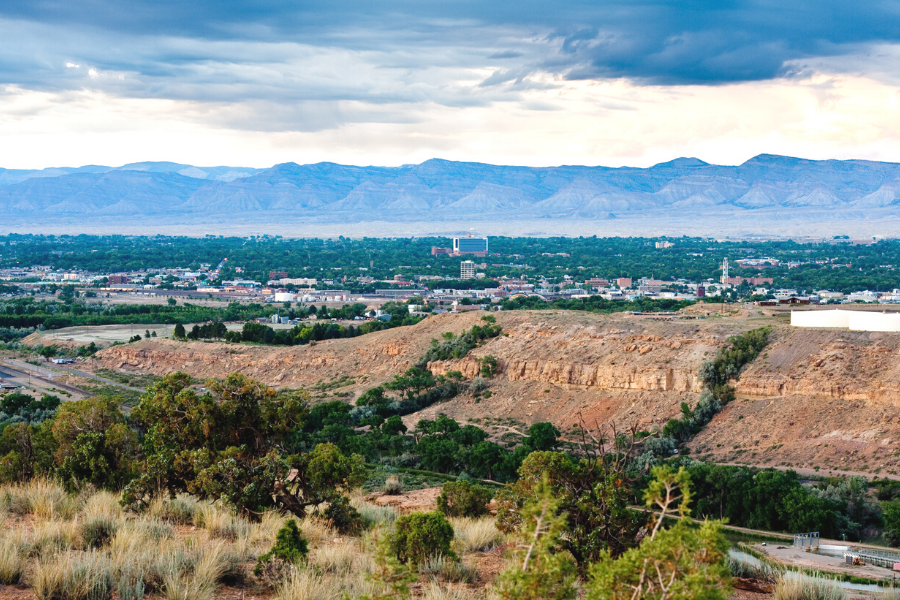 The city runs along the Colorado River, making it a great place for kayaking, paddle boarding, camping, hiking, and other outdoor adventures for families.
If you're into golfing, Golf Digest rated The Golf Club at Redlands Mesa in Grand Junction as one of best public golf courses in Colorado.
Median home price: $361,783
Median rent price: $1,600
7. Greeley
Greeley may not be one of the most popular cities in Colorado but it has a ton to offer.
With over 107,000 residents the city is big enough for nice amenities but small enough so you can enjoy nature close by.
The nightlife is booming, with live music venues, bars, restaurants and breweries.
It is home to the local favorite, Weldwerks Brewing Company, which serves up award-winning beer.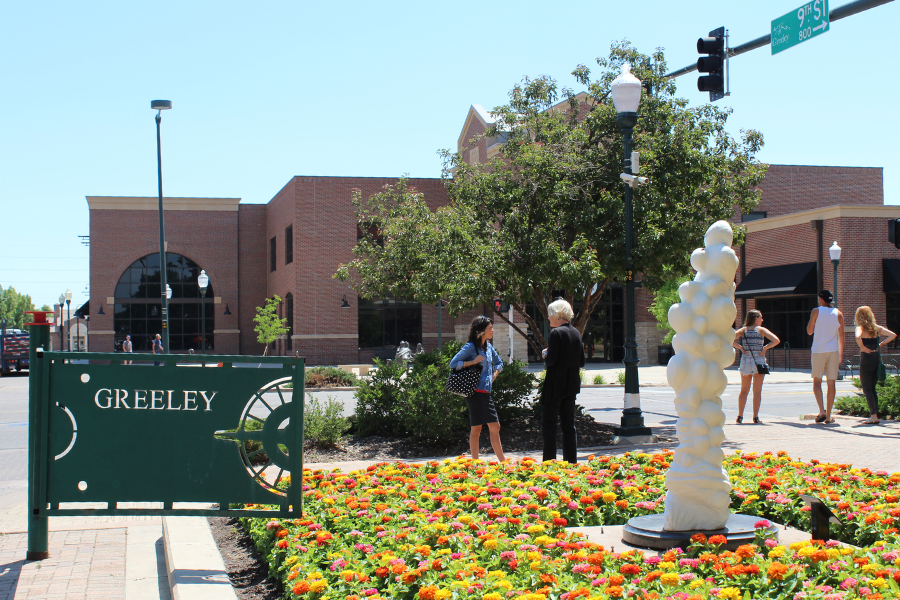 Not only that, but Greeley was named #7 on the Best Affordable Places to Live in 2016 by Livability.
This is mainly due to the reduced cost of living in nearly every category.
It is also the location of the University of Northern Colorado, which adds to the city's excellent school system and education programs.
Greeley is located north of Denver and northwest of Boulder.
Median home price: $406,357
Median rent price: $1,495
8. Colorado Springs
Unsurprisingly, Colorado Springs is one the largest yet still affordable cities on our list. Although, the median home price is rising by the day.
The greater metropolitan area is home to more than 738,000 people with more moving here everyday.
We are honored to call the Springs home and love waking up to views of Pikes Peak everyday.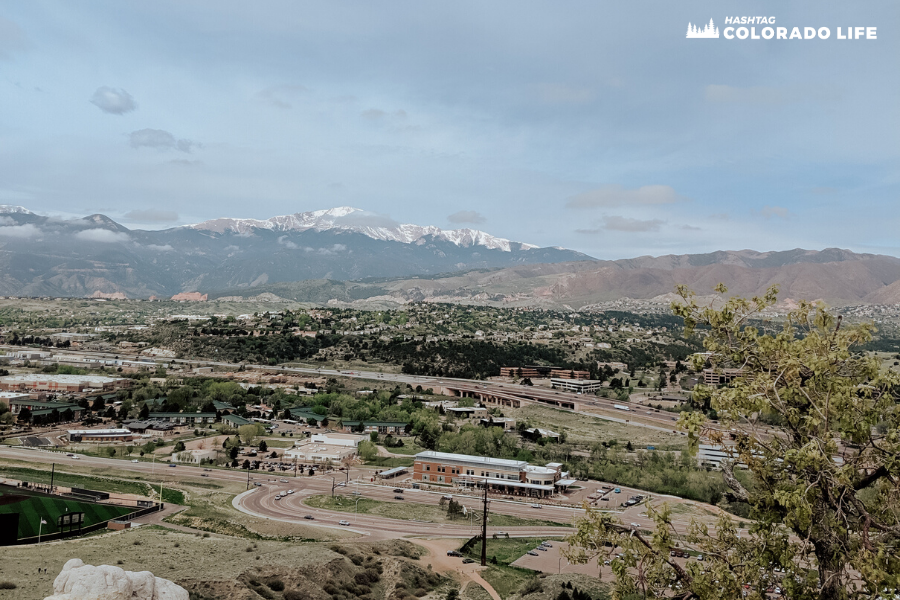 In 2020, Colorado Springs was ranked #10 in TripAdvisor's Top 25 Destinations.
Located near the foot of the Front Range, the city boasts gorgeous mountain views, hiking trails, biking paths, and many well-maintained city parks.
Among other attractions, Colorado Springs is home to Garden of the Gods, which is a completely free getaway destination that locals and tourists alike enjoy.
Median home price: $441,691
Median rent price: $1,995
9. Aurora
Our list of the cheapest places to live in Colorado gets more expensive as we move closer to the Denver area.
Aurora, Colorado is considered a suburb of Denver but has a unique feel that's all its own.
Nearly 375,000 people call this area home, making it one of the larger cities on our list.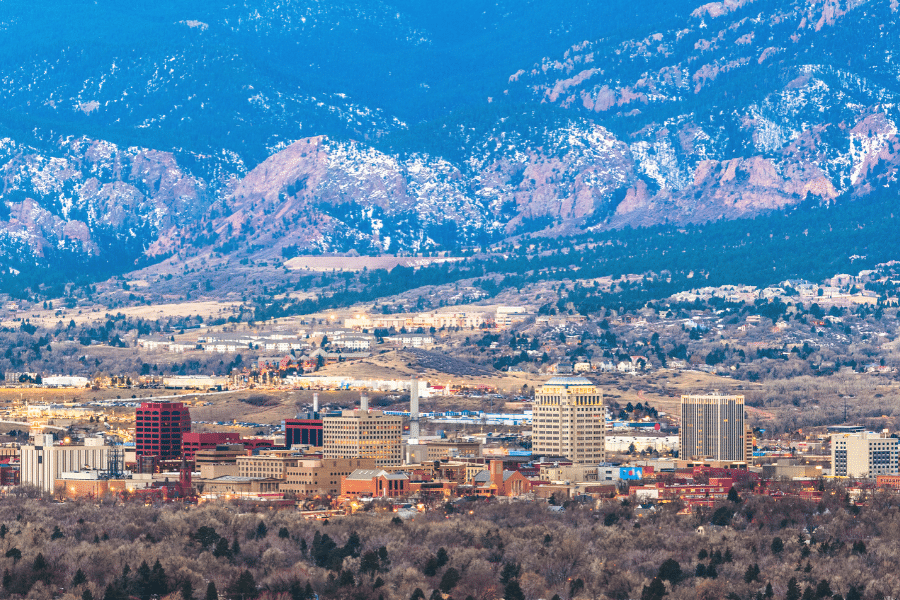 There are plenty of parks, great restaurants, and a diverse array of things to do, especially in downtown Denver.
Plus, Aurora is close to the Denver International Airport, making it convenient for frequent travelers.
Check out the Aurora Reservoir for swimming, kayaking, fishing and even SCUBA diving excursions.
Cherry Creek State Park is also nearby which offers loads of hiking, biking, and walking trails, as well as a marina.
When we first thought about moving to Colorado, we moved to Aurora for six months during the summer of 2013.
We really enjoyed the vibe of the area, which is even more up-and-coming now.
Median home price: $471,124
Median rent price: $2,150
10. Loveland
Just south of Fort Collins is Loveland. It is the 15th most populated city in Colorado with about 75,000 people.
Most residents move here to be close to Boulder but don't want to pay for the high cost of living.
Loveland has a very active community with young families and college students, due to its close proximity to Fort Collins.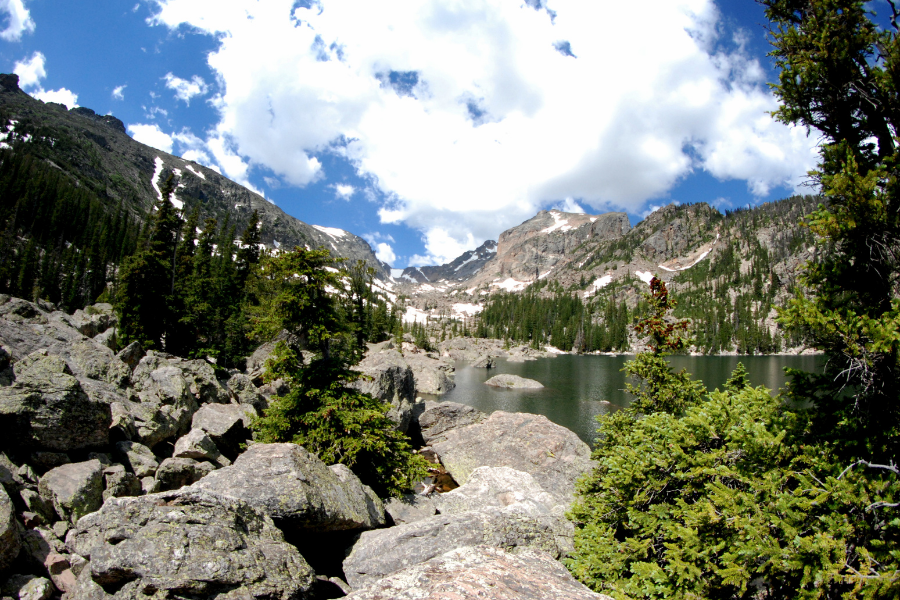 There are also a lot of job opportunities as the city has grown and expanded in recent years.
Some of the outdoor destinations in Loveland include the Pinewood Reservoir, and the Cache La Poudre River and National Forest.
Median home price: $489,282
Median rent price: $1,995
11. Longmont
Thanks to its proximity to Boulder, Longmont is a Colorado town that's literally booming. It has nearly 100,000 residents with more moving here each month.
The population of Longmont has increased by 15.20% since the latest census in 2020, making it the 13th largest city in Colorado.
The city boasts gorgeous views of the Rocky Mountains and is a short drive away from the Boulder Reservoir and Union Reservoir.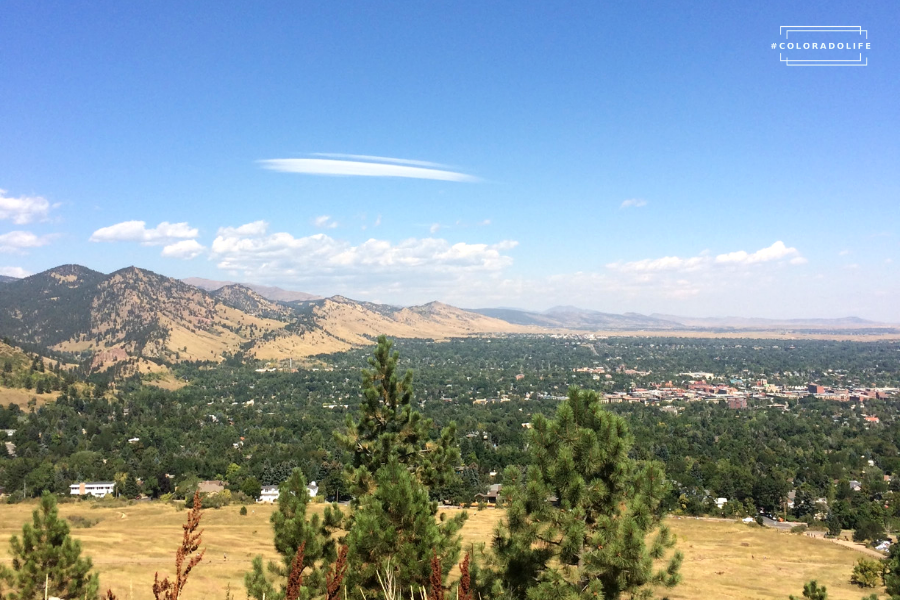 If you're looking to buy a home in Colorado but find that Boulder is too expensive, try looking in Longmont.
Hiking paths and biking trails are abundant thanks to many parks and outdoor spaces.
The Longmont Twin Peaks Golf Course and the Mile-Hi Skydiving Center are also popular spots that locals like for enjoying the outdoors.
Median home price: $541,901
Median rent price: $1,950
12. Durango
Last on our list is Durango, which is still an affordable place to live in Colorado even if it's not the cheapest.
It is actually the cross-over point from being the cheapest and also one of the most expensive, depending on the neighborhood you live in.
Located in southwestern Colorado near the New Mexico border, Durango's population is just under 20,000 people.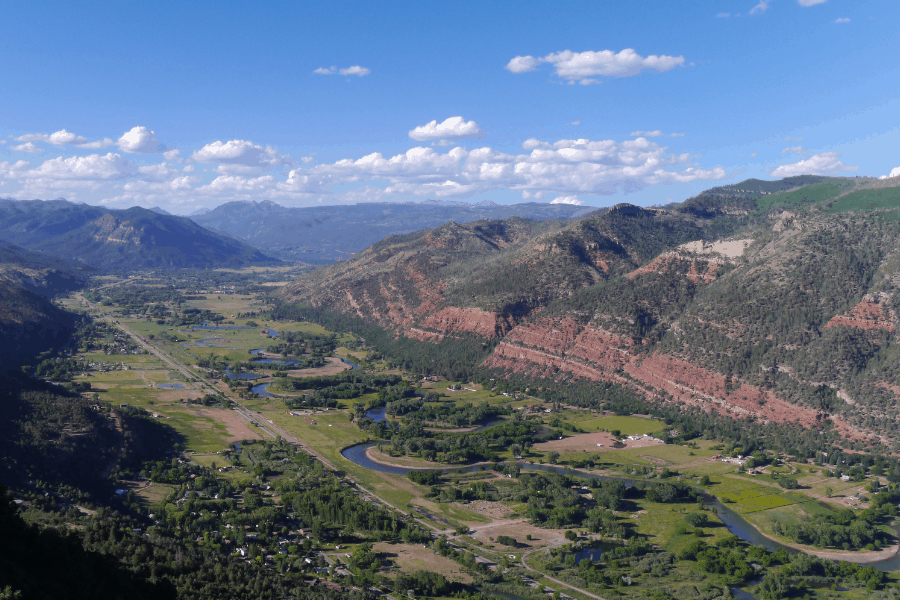 It is also home to the Durango & Silverton Narrow Gauge Railroad which is a steam train that winds in and out of the mountains.
The city borders several Indian Reservations as well as the San Juan National Forest.
And during the winter, Durango makes a popular getaway for hunting enthusiasts who enjoy exploring the great outdoors.
Median home price: $662,190
Median rent price: $1,875
From rock climbing to mountain biking, Colorado is home to many state parks and reservoirs so you can live a high quality of life. Nature lovers and outdoor enthusiasts will love the rich history and cities with that small-town feel.
If you're looking for affordable housing with easy access to outdoor recreation, I hope this list helps give you some ideas.
*Based on the national average, all median home prices and median rent rates are quoted from Zillow's Home Values and Zillow's Rental Market Trends in April 2023.