Denver Beer Tours: 7 Best Brewery Tours That Locals Love
This website may contain affiliate links and we may be compensated (at no cost to you!).
Looking for the best Denver beer tour? Or simply want to try some new Colorado craft brews? This guide is for you.
As a Colorado local I am picky about my brews and craft beer. With so many microbreweries and types of beer in the state, it can be difficult to choose what to try.
Especially if you have limited time, you will need help narrowing down your options.
That's why I'm breaking down the best Denver beer tours for you and your friends to enjoy. Here are my top picks and what you can expect from each!
Related: The Best Food Tours in Denver for Any Craving
1. Craft Beer Tour in Downtown Denver
It's no secret that Colorado is a popular hub for craft beer, and has been for years. One of the best ways to see what Denver has to offer is on this Craft Beer Tour in Downtown Denver.
Join in on this fun and social beer tour with a brew aficionado who will give you a rundown on the history of beer in the city.
The tour is about 2.5 hours long and includes stops at four local breweries with more than 10 beer samples from hops to ale and lagers.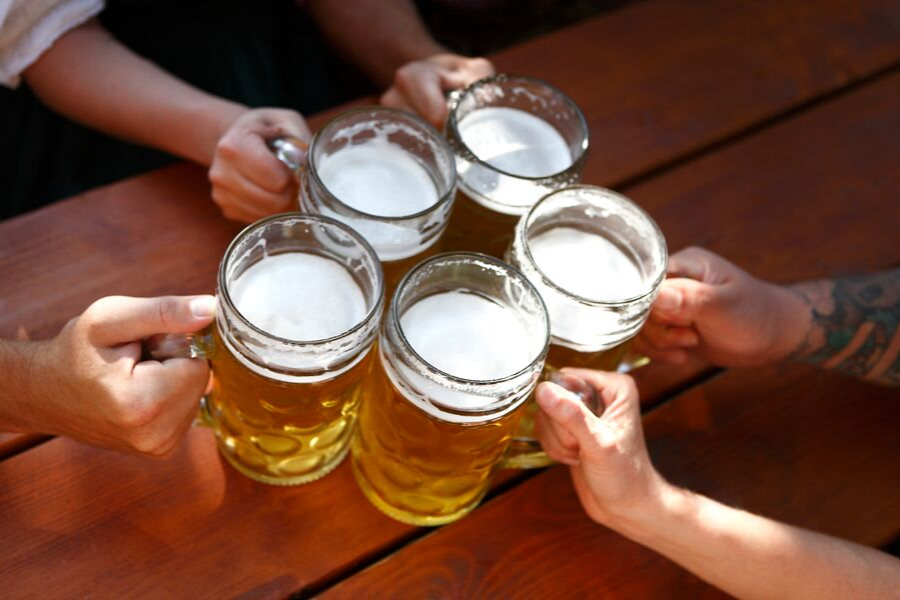 Each Colorado brewery offers a unique variety of tastings so you and your group will not be disappointed.
In between beer tastings you can enjoy a relaxing stroll through Denver's oldest neighborhoods, hearing stories and learning about the city's history.
And with more than 400 positive reviews, we aren't the only ones who think this beer tour in Lower Downtown Denver is a must-do.
If you want to learn about the brewing process, different types of microbrews, and enjoy tastings from 4 different pubs, check out this Craft Beer Tour in Denver.
2. RiNo Beer and Art Walking Tour
Speaking of graffiti in Denver, check out this unique Rino Beer and Graffiti Walking Tour.
The River North Art District (RiNo) is one of Denver's fastest-growing neighborhoods, and along this tour you'll quickly see why.
Take a break from the crowds on 16th Street Mall and enjoy an art and beer walking tour through RiNo.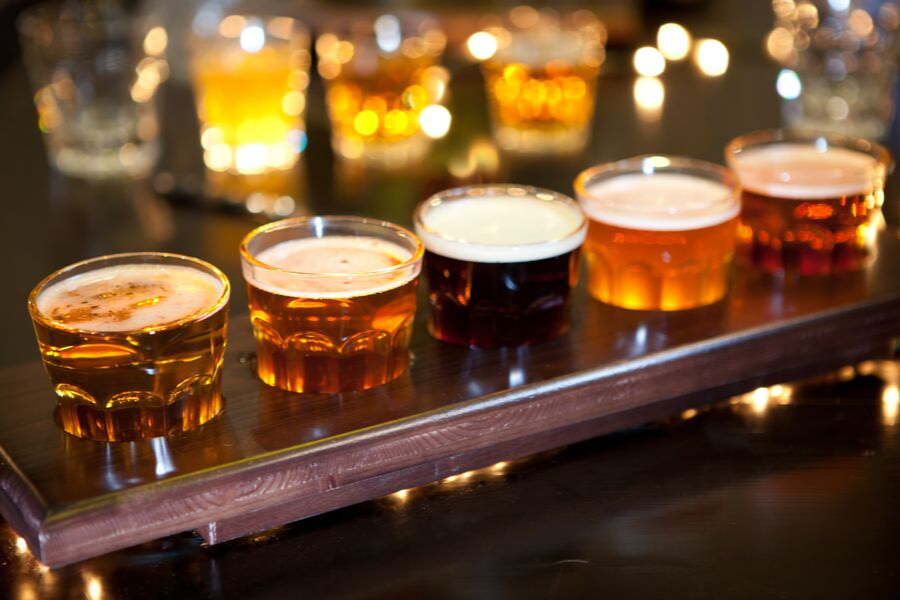 Check out colorful street art and unique graffiti along the walls of Denver's newly repurposed warehouses.
Along the way you and your group can indulge in some hand-picked breweries and cider houses for some delicious craft beer tastings.
This beer and graffiti tour includes:
Alcoholic beverages
Souvenir sample glass
Guided 1-mile stroll through RiNo
History behind the street art and murals
Snacks and other drinks can be purchased separately.
This tour is conducted by the Denver Microbrew Tour company, which has received nearly 1,500 five-star reviews on TripAdvisor. Which is why I think it's one of the best Denver beer tours on this list.
3. Colorado Beer With a Cause
Experiencing a delicious Colorado beer with friends can be done while supporting great causes thanks to this Colorado Beer with a Cause Tour.
Join a local Denver guide for a 2.5 hour tour all while checking out some of the city's best breweries and finest craft beer.
You'll start in one of the trendiest neighborhoods in Denver, near the Denver Public Library, with an end point in the RiNo District.
In between you'll get to know the history of the city and view colorful murals and graffiti from local artists.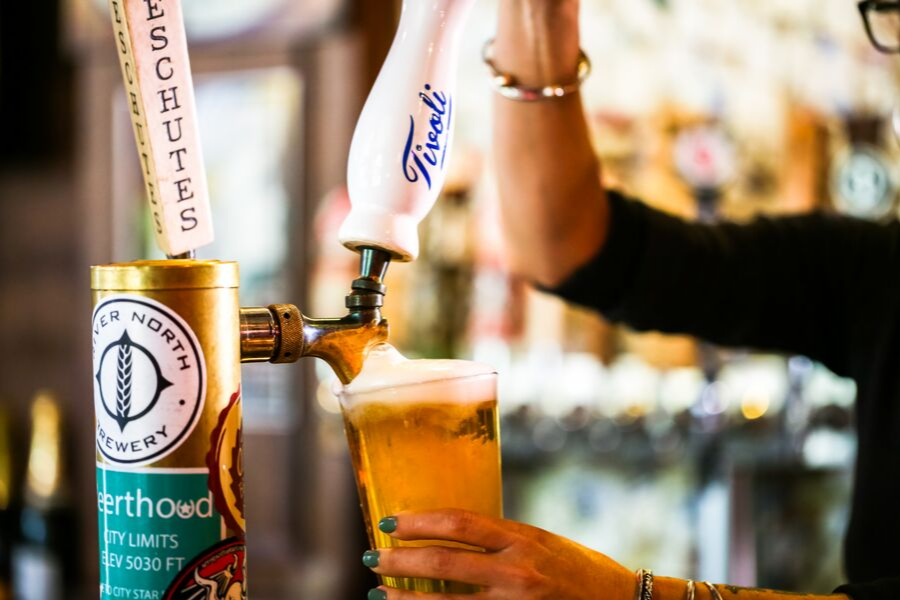 If you don't already know, Denver and the entire state of Colorado, is well-known for beautiful mural art and talented graffiti paintings.
After building up a nice thirst, it's time to enjoy some excellent craft breweries and local Colorado distilleries.
Included with your tour ticket are snacks and alcoholic beverages, plus a private tour thanks to an entertaining Colorado guide.
For this Denver activity you can feel good about enjoying a smooth lager or a hoppy IPA all while giving to a charitable cause.
4. Wild West Pub Crawl
Channel your inner cowboy or cowgirl on this Wild West Pub Crawl in Golden.
This unique tour takes you on a journey through Golden's historic streets, hitting up some of the city's most iconic bars and saloons.
As you embark on your Wild West adventure, you'll be greeted by your knowledgeable and entertaining tour guide. You'll hear an overview of the city's colorful past and historic tales of the Old West.
You'll learn about Denver's gold rush era and how it shaped the city's culture. Not to mention, you'll hear tales of notorious outlaws and legendary lawmen who called Denver home.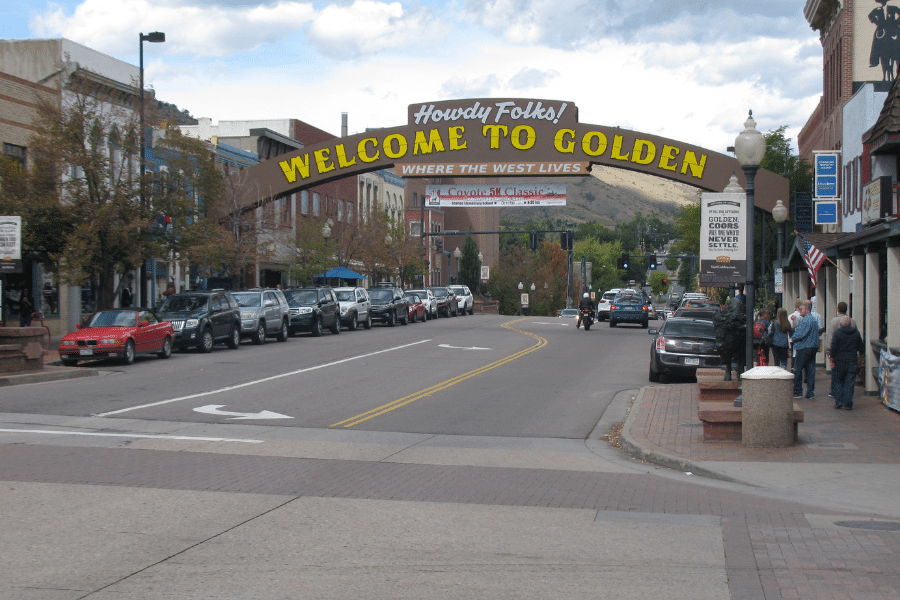 The tour makes stops at three local microbreweries, each with its own unique character and selection of drinks. You'll have the chance to sample local craft beers, sip on classic cocktails, and even enjoy some old-fashioned sarsaparilla.
As you make your way from bar to bar, you'll also have the opportunity to take part in some fun Wild West-themed activities.
You might try your hand at a game of horseshoes or test your aim with a game of "shoot the can." You might even get the chance to learn a classic country line dance!
This Wild West Pub Crawl is perfect for locals and visitors alike who are looking for a fun and unique way to experience Denver's nightlife.
5. Brews & Views Tour
Serious beer enthusiasts will love the chance to get out into the mountains and sample some craft beer on this Brews & Views Tour.
This is a perfect activity for a small-group tour as you will learn about the history of brewing and see the beautiful sights of Colorado's Rocky Mountains.
What could be better than joining a local guide on this fun 4-hour tour while enjoying some local craft beer and gorgeous scenic views?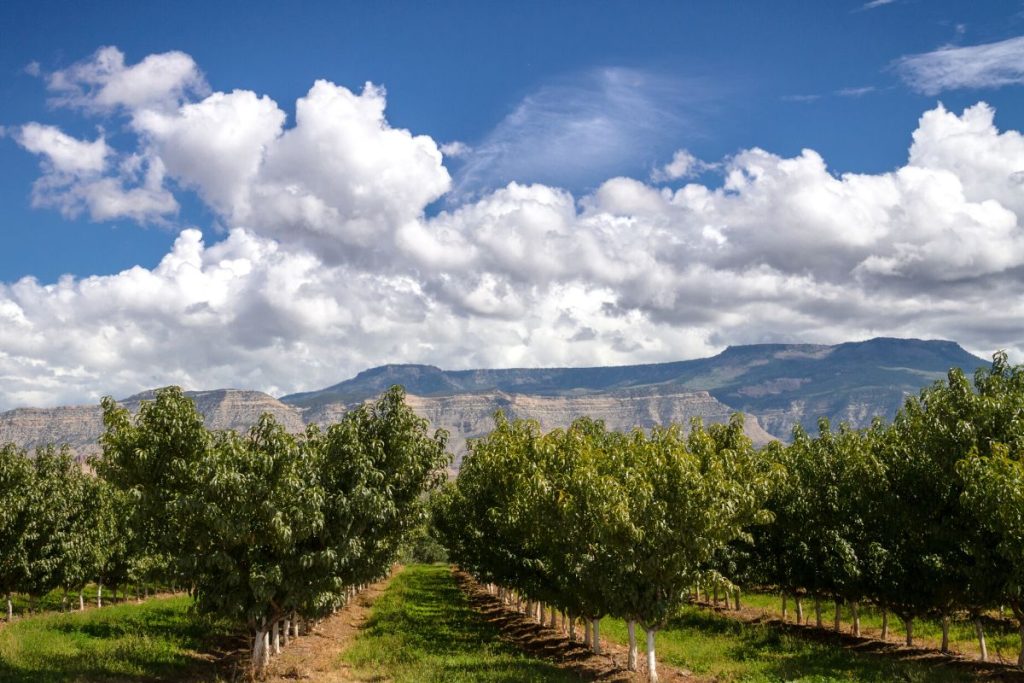 This one of the best brewery tours in Denver as it includes a scenic drive past the Denver Union Station and along the Lariat Loop Scenic Byway.
Then it's a 45-minute stop at a brewery in Golden before heading back to Denver's Union Station to complete the tour.
And the best part is that the first beer at every stop is included with your ticket purchase. Any drinks you are interested in after that are an additional cost.
6. Downtown Denver Food & Drinks Tour
A guide to the best Denver beer tours isn't complete without a yummy Downtown Food & Drinks Tour.
Eat and drink your way through Denver's downtown area on this guided walking tour that allows you to sample 5 of the top restaurants.
In just 3 hours you and your crew will discover award-winning eateries in Denver including pizza, Colorado pork green chili, fresh empanadas and other delights from family-owned shops.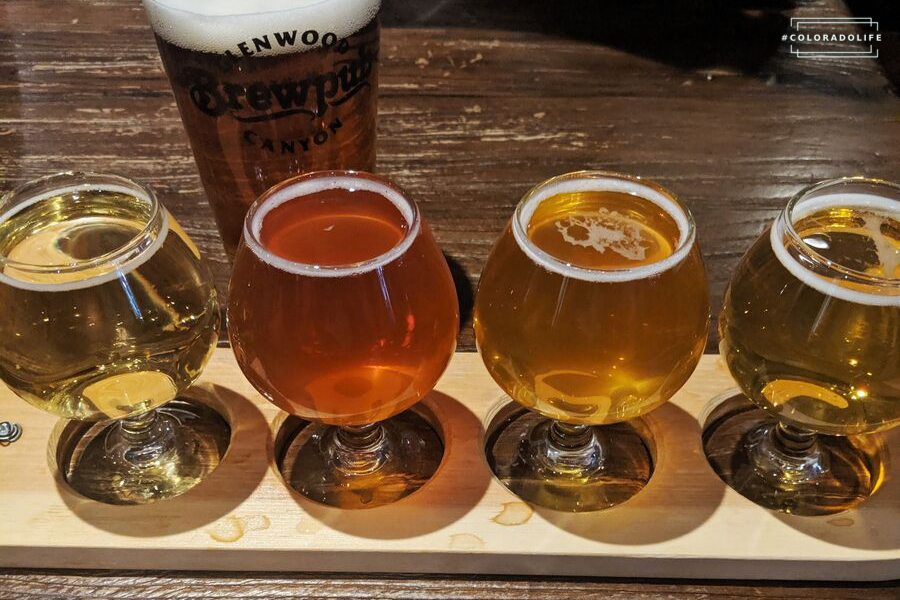 Throughout the afternoon you and your friends can explore the city of Denver on a walking tour while learning about the city's Wild West days.
Stops included with this food & walking tour include:
Coors Field
Dairy Block
Denver Union Station
Cherry Cricket
Milkbox Ice Creamery
McGregor Square
Lower Downtown (LoDo)
Wynkoop Brewing Company
Plus, with more than 750 five-star reviews, you can be sure that your experience will be a great one.
If you're only in Denver for a short visit, then this Downtown Denver Food Tour needs to be on your list.
It's the best way to get an insider's look at local dining favorites from food to delicious alcoholic pairings (additional cost).
7. Birdwatching and Brewery Tour
Have you ever wanted to combine your love of bird watching and beer? Well now you can with this Private Birdwatching and Brewery Tour in Denver.
Join a Colorado naturalist on a full-day, 8-hour tour that offers the opportunity for birdwatching, wildlife viewing and beer tasting. It doesn't get much better than this!
These items are included with your tour:
Binoculars with spotting scope
Private transportation
Coffee or tea
Bottled water
Snacks
Lunch provided
Once your birdwatching and wildlife tour is over you'll enjoy an afternoon of cold beers at a local brewery. You'll have the chance to enjoy some of Colorado's craft brews after a long day out in nature!
This amazing tour is personalized just for you and your family or group of friends from the At Bird Man Adventures company.
If you need to cancel or change your plans, there is time to do so without losing your money as long as it's at least 24 hours notice.
Not all Denver brewery tours are the same, so I hope this helped narrow down your options and give you some new ideas for tours to try.
If you're looking for the best brewery tours in Colorado, these activities in Denver do not disappoint.