5 Top Pikes Peak Tours: Best Guided Sightseeing Adventures
The content of this website may contain affiliate links and we may be compensated (at no cost to you!). Thank you for your support!
A visit to the summit of Pikes Peak in Colorado is a one-of-a-kind experience. And there's no better way to do this than with Pikes Peak tours. 
Local operators and experienced tour guides are excited to help you get to the top of Pikes Peak at 14,1445 feet in elevation.
Grab your camera and get ready for a memorable trip up the mountain that inspired the song, America the Beautiful.
Here are the best Pikes Peak tours for visiting the summit and sight-seeing adventures near Denver.
1. Pikes Peak Summit Tour from Denver
Visit the impressive summit of America's Mountain on this full-day Pikes Peak Regional Wonders Tour.
This 9-hour private tour is perfect for small groups of up to 15 people.
The day starts in Denver, in front of Union Station. Departure time is 8:15 am and will continue throughout the day.
The tour will begin by traveling south to Colorado Springs with a scenic drive along the Pikes Peak Highway.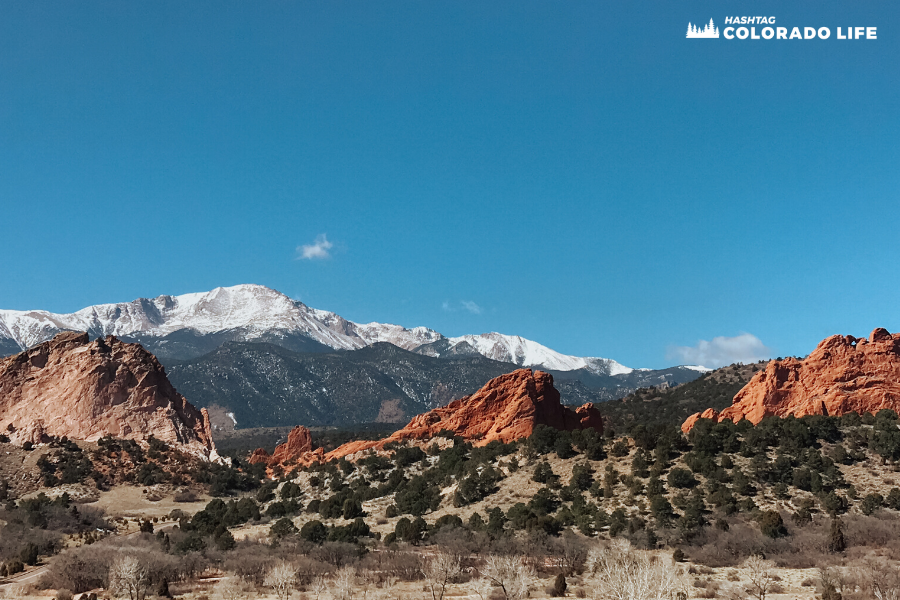 Once at the summit you can experience the spectacular views and even see some wildlife along the way.
After that it's off to historic Manitou Springs where you can enjoy lunch and shop at the boutiques and local stores. 
Then it's onto Garden of the Gods for an epic tour and stop at the museum exhibits. 
This full-day tour includes a ride in an air-conditioned or heated touring van, plus free water refills.
Book your trip to the summit of Pikes Peak on this Regional Wonders Tour from Denver.
2. 3-Hour Pikes Peak Jeep Tour 
One of our favorite ways to really experience Colorado is by going on a jeep tour. 
Which is why we highly recommend booking this 5-star, Half-Day Pikes Peak Jeep Tour. 
This private tour lets you experience many of the same sights that the Cog Railway offers, without the crowds and noise.
Jump into a warm and cozy jeep and enjoy epic views of the Rocky Mountains as you drive up Pikes Peak Highway.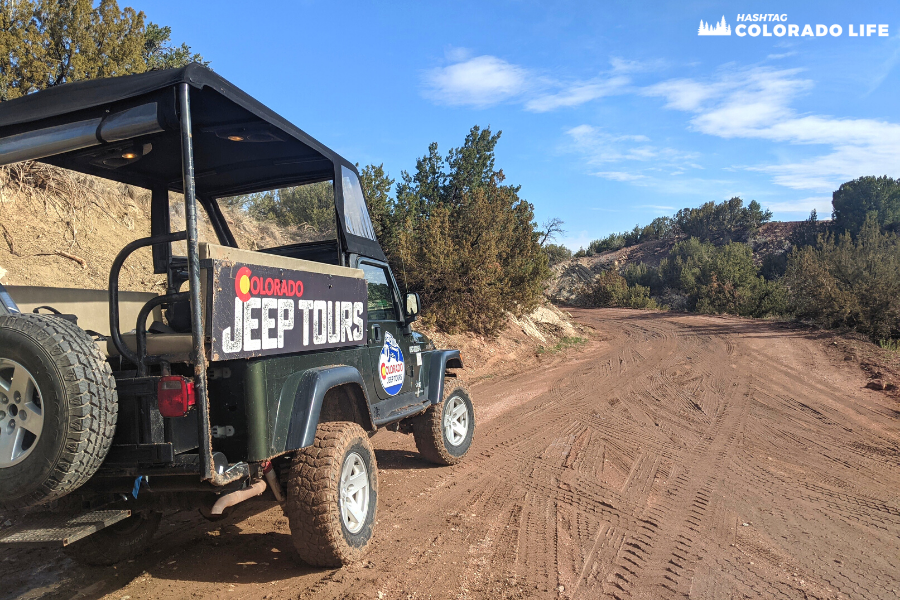 Along the drive to the summit your tour guide will share historical facts and stories, as well as make stops for photos.
In just 3-4 hours you'll get up close and personal with one of America's greatest mountains. 
Snacks and bottled water are included in your tour ticket. And with more than forty 5-star reviews you really can't go wrong!
If you're looking for a unique way to see Pikes Peak, we recommend booking this jeep tour.
3. Garden of the Gods & Pikes Peak Tour 
Get the ultimate Colorado tour experience on this Garden of the Gods & Pikes Peak Tour. 
These are two of the most scenic places in the state and what better way to see these attractions than on an all-day excursion.
During this 9-10 hour day adventure, round-trip transportation is included, along with snacks and bottled water. Lunch is an additional cost.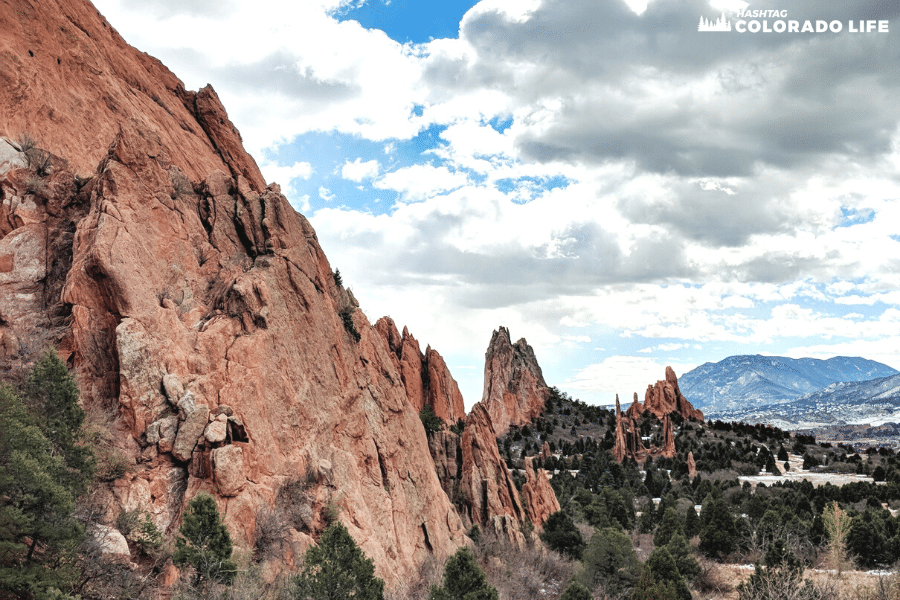 Enjoy guided commentary with facts about the area and highlights of Pikes Peak, the Manitou Incline, Garden of the Gods, and the Air Force Academy.
This private tour allows you to get away from all the crowds and experience an epic day exploring some of Colorado's most famous landmarks.
Book this private Garden of the Gods & Pikes Peak tour and save big for a limited time only.
4. Pikes Peak Summit Downhill Bike Tour 
If you enjoy cycling and summiting a fourteener then this Pikes Peak Summit Downhill Bike tour is for you. 
For approximately 4 hours you'll be able to experience the thrill of a lifetime! Join a certified world-famous bike team as they ascend to the top of Pikes Peak and then bicycle down.
Stops are made along the way for you to take in the splendid views, snap a photo, or simply take a break on your journey.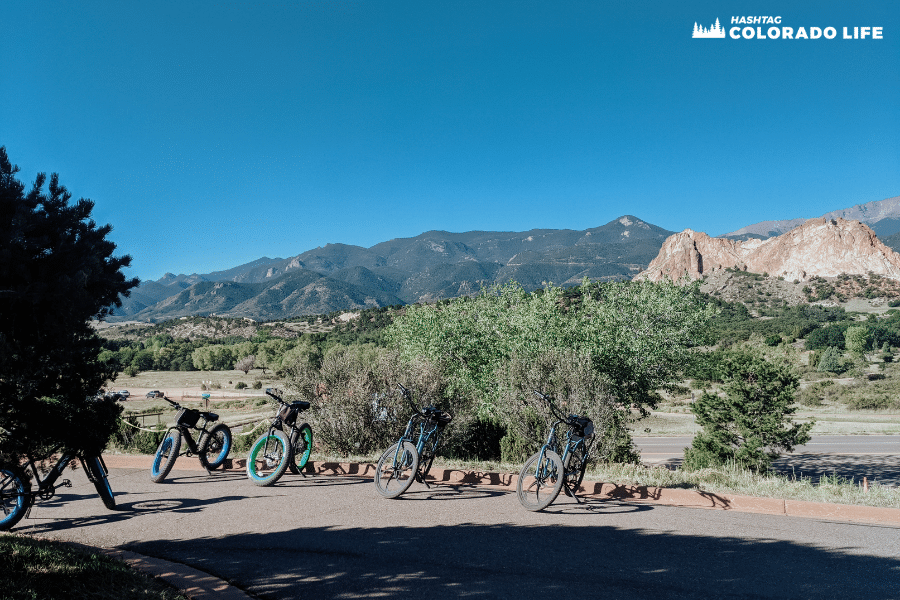 Quality safety gear is provided as well as a support vehicle to help monitor your movements and ensure everyone arrives safe.
Once at the finish line you'll grab some lunch at the Winery at Pikes Peak, all included with your tour ticket.
If you've ever wanted to bike down the side of Pikes Peak, now's your chance to do it along America's most famous mountain.
5. Pikes Peak Country Tour (Private) 
Escape city life for a day thanks to this luxury private Country Tour of Pikes Peak. The price includes up to 5 people in your group.
Join a local guide on this full-day tour as you wander around Garden of the Gods, Manitou Springs, and drive on the Pikes Peak Highway.
Included with your tour is a private ride for your or your group, snacks, bottled water, fuel, plus hotel pickup and dropoff.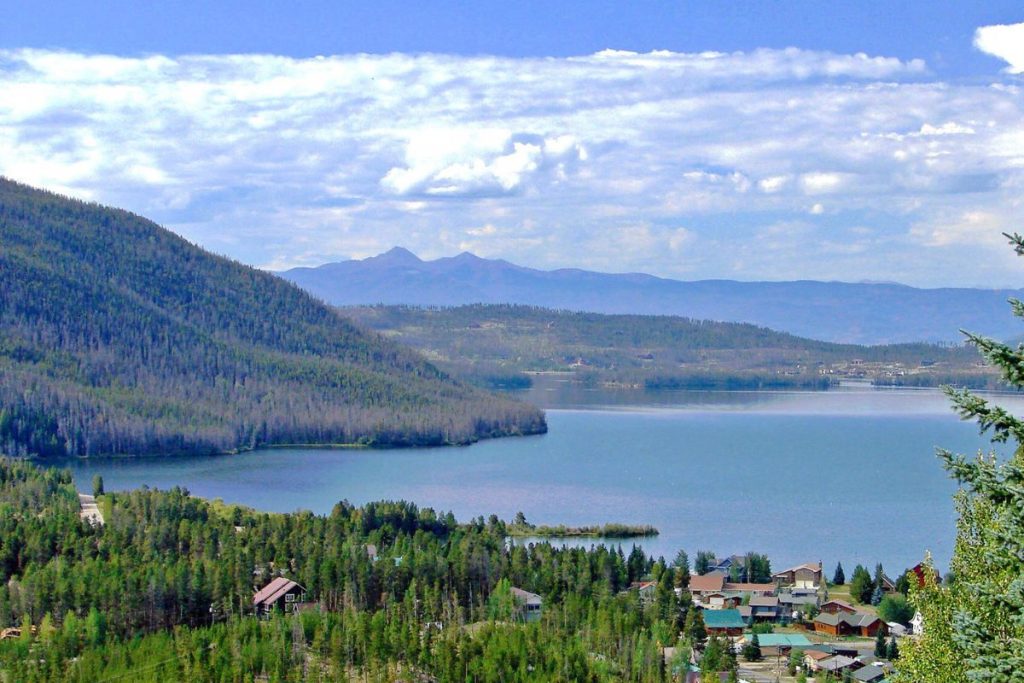 Plus, bring your camera to snap some photos and grab lunch in the historic city of Manitou Springs.
And the tour details can be customized just for you! You and your group will choose the location pickup in Denver and enjoy a private luxury tour. 
Click the link to book your private luxury Pikes Peak tour for yourself, a couple, or up to 5 people. 
No matter which of these Pikes Peak tours you choose, you really can't go wrong! 
There is an activity for everyone to be able to explore the beauty of the Pikes Peaks region. 
You'll drive the summit to over 14,000 feet in elevation while learning about the local history, and seeing the most breathtaking views in the state.