17 Most Beautiful Towns in Colorado With Fantastic Views
This website may contain affiliate links and we may be compensated (at no cost to you!).
In a state where grand vistas are the norm rather than the exception, it's not easy to choose the most beautiful towns in Colorado.
Not because there is a lack of beautiful towns but because there are so many it's hard to narrow it down. However, that's precisely what I've attempted to do here.
As a native Coloradan, I've had plenty of time to explore each of these near-utopian communities.
Whether you are attracted to incredible natural sites, remarkable outdoor recreation, arts and culture, one of the most beautiful cities in Colorado could be the perfect new home for you.
Consider calling one of these notably beautiful Colorado cities home.
1. Crested Butte
Crested Butte is known as the "Wildflower Capital of Colorado." This gorgeous community is made up of two municipalities, Mt. Crested Butte and the Town of Crested Butte.
This gorgeous community is known for the beautiful wildflowers covering gently rolling hills.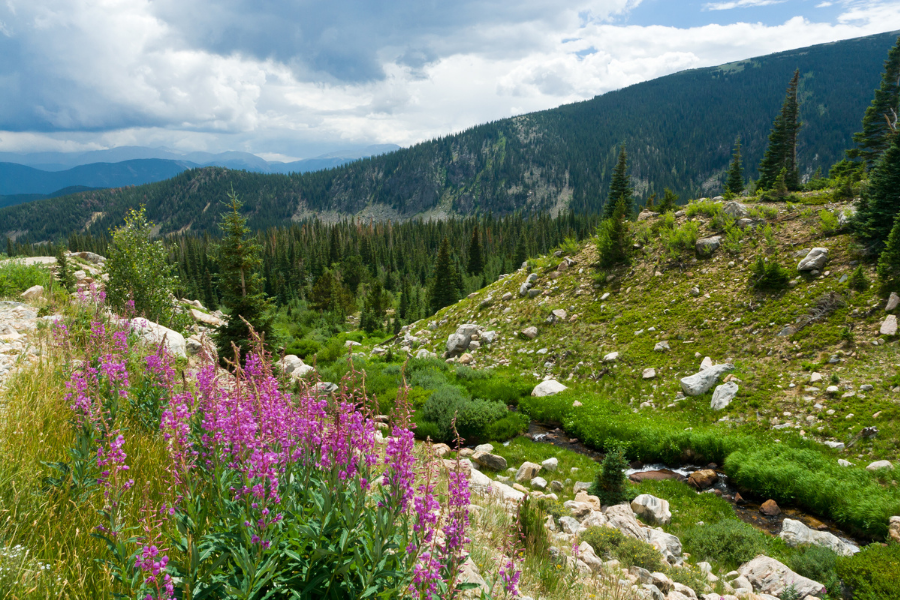 During the summer, it's impossible to venture anywhere around Crested Butte without being impressed by Lupine, Columbine, Paintbrush and dozens of other wildflowers.
Of course, you can also ski in Crested Butte in the winter, and the three local rivers make water sports a favorite for many locals.
2. Telluride
Any list of the most beautiful towns in Colorado almost has to include Telluride.
If you want to live in a town that makes you feel like you've stepped back in time, this is where you need to be.
Choose Telluride to be surrounded by the cozy seclusion of a box canyon. This is a narrow canyon with a flat bottom and very high, vertical, square walls.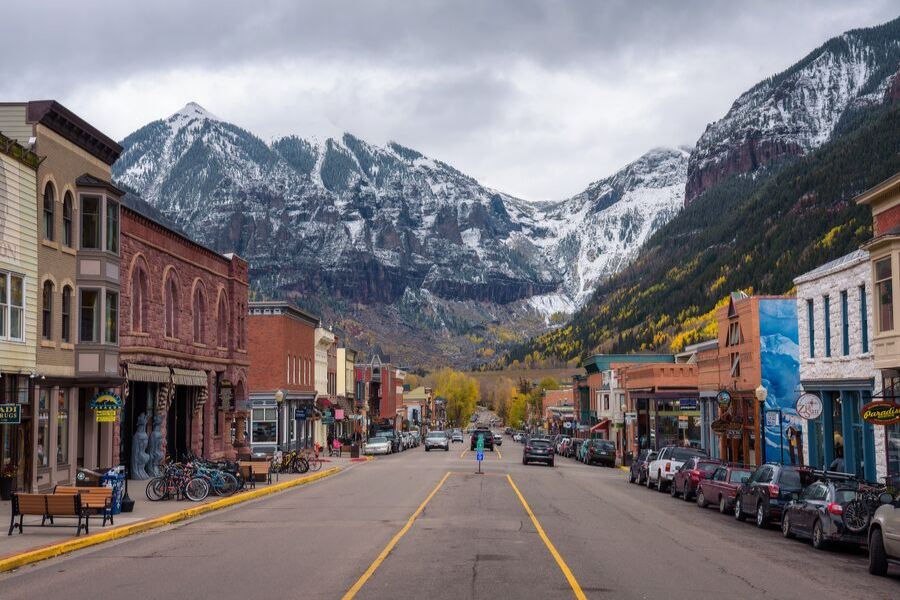 This Colorado mountain town is located in a remote southwest corner of the state set amidst the towering San Juan Mountains.
Victorian buildings line each street, and you won't be bothered by billboards or neon signs here.
There aren't even stop lights to mar the illusion that you've been transported to an old-fashioned paradise. In Telluride you can shop, dine and enjoy outdoor recreation of all types.
3. Aspen
Known as a playground of the rich and famous, perhaps it's no surprise that Aspen made it to this list of the prettiest cities in Colorado.
If you want the chance to casually bump into Jack Nicholson, Kevin Costner and others, then this is the place to be.
However, the real reason to live here is for the scenic beauty, world-class skiing, and unforgettable food.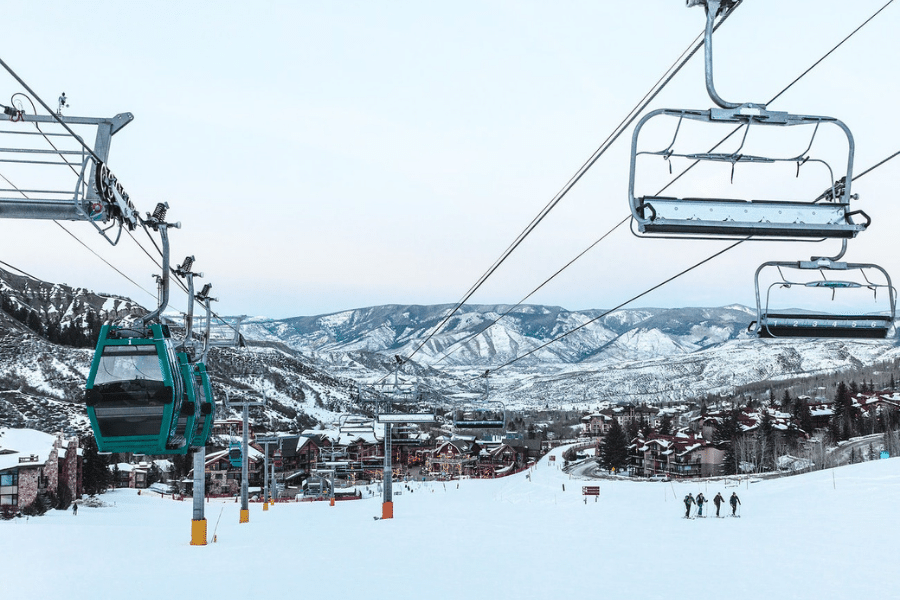 Imagine waking up every day to views of the Maroon Bells, a series of bell-shaped rose-colored peaks that soar 14,000 feet above the valley.
These peaks are some of the most spectacular in the world, which explains why they are easily recognized as the most photographed mountains in the U.S.
And in the winter you can enjoy some of the best skiing in the country thanks to the Aspen-Snowmass Village ski resorts.
4. Ouray
Ouray is a historic western town located right in the heart of the towering San Juan Mountains.
It is sometimes referred to as the "Switzerland of America" because it resembles Switzerland being surrounded by snow-capped mountains.
More down-to-earth than ritzier cities, Ouray has plenty of authentic turn-of-the-century western charm.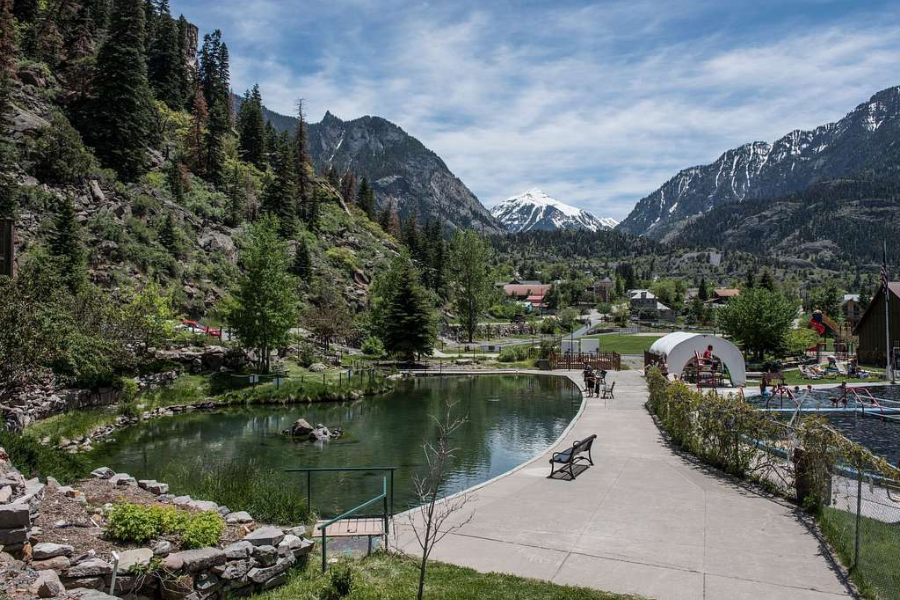 It includes many places that are listed on the National Register of Historic Places.
The top attraction in charming Ouray is the ice climbing in the winter. In fact, the town was the site of the world's first ice climbing park.
The town also boasts skiing, hot springs and a Victorian-era Main Street.
5. Boulder
Boulder is one of the most popular places to live in Colorado, and for a good reason.
The city of Boulder has very high marks for quality of life and is consistently ranked as one of the top places to live in the USA.
The city offers a relaxed atmosphere, and there are plenty of things to do within close proximity.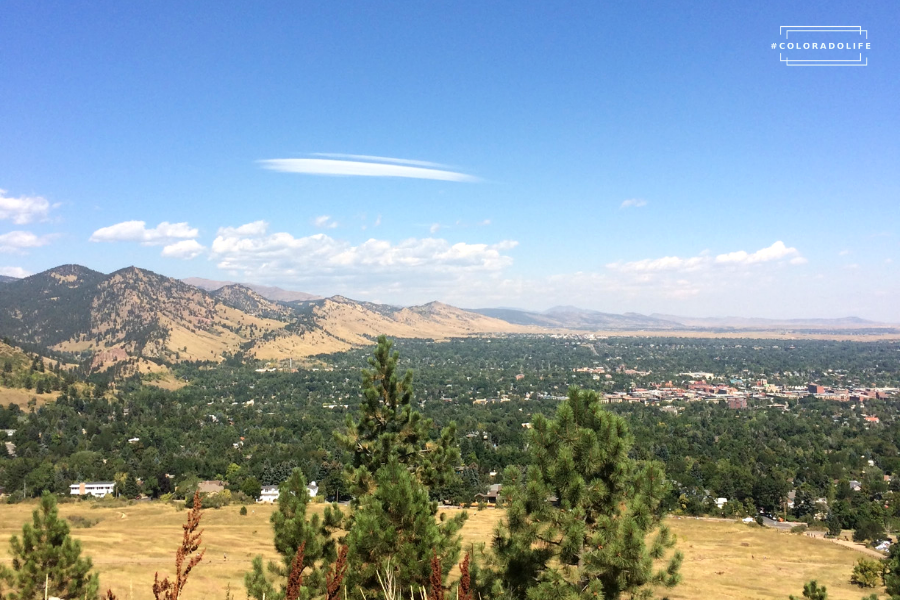 The centerpiece of the town really is the University of Colorado with its numerous museums, art galleries, cultural events, live performances, lectures and more.
If you're a foodie, the dining scene here is marvelous and the natural scenery is no slouch either.
Take in the gorgeous views of Chautauqua Park and the Flatirons from nearly every part of the city.
Locals regularly take part in kayaking, rock climbing, hiking and mountain biking.
Related: 7 Best Places to Live in Colorado for Families
6. Estes Park
Just 90 minutes from Denver sits the little mountain town of Estes Park.
And although this town has a population of 6,500 residents, it does not come up short when it comes to things to do.
Considered the gateway to Rocky Mountain National Park, Estes Park is home to tons of wildlife, like herds of Elk in the fall.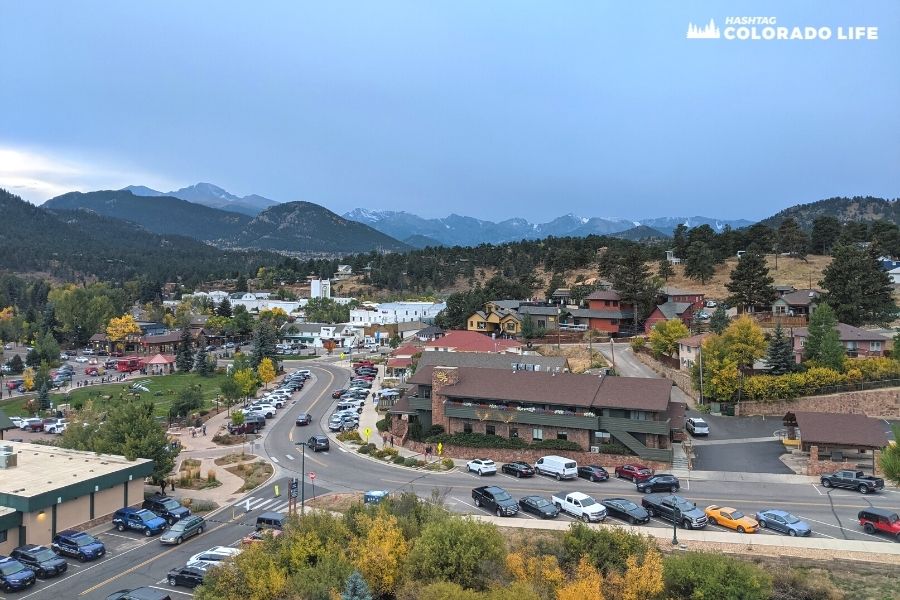 Visitors and locals love strolling on the Riverwalk in downtown Estes Park which features local restaurants, shops and boutiques.
Near the town is the wilderness area of Roosevelt National Park which has miles of hiking and biking trails, camping spots, and large open spaces.
Prospect Mountain is also located nearby and is home to the Estes Park Aerial Tramway which comments the town to the summit via an epic gondola ride.
7. Breckenridge
Breckenridge is one of the best small towns on this list and a native favorite due to its lux vibe but local feel.
This former mining town is lined with hundreds of local restaurants, shops, and bars.
Plus, with stunning mountain scenery set against the unique architecture, Breckenridge offers an interesting history with endless things to do.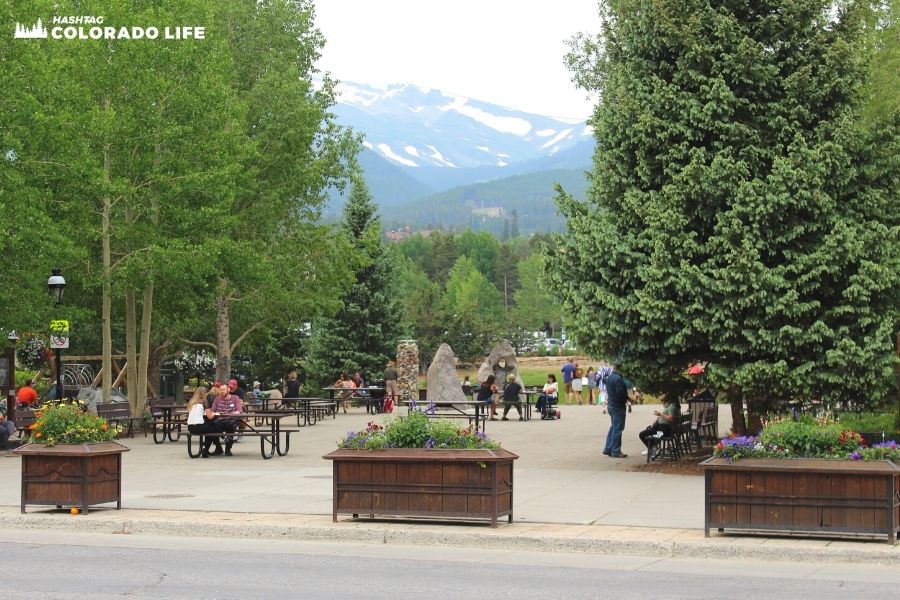 The Breckenridge Ski Resort is popular during the colder months, and is one of the most visited ski resorts in the western hemisphere.
Aside from skiing, two of my favorite things to do in Breck are the short hike to the Breckenridge Troll, and taking a ride on the free BreckConnect gondola.
Both are unique experiences you won't find anywhere else in the state and attract visitors from all over the world.
The Blue River Rec Path, also known as the Riverwalk, is a popular trail in the summer.
Enjoy a paved walking trail that's offset with gorgeous wildflowers and clear running water from the nearby creek.
8. Colorado Springs
No list of the most beautiful cities in Colorado is complete without mentioning Colorado Springs.
As a local who was born and raised here, I might be a little biased. But the city that is home to America's Mountain does not disappoint.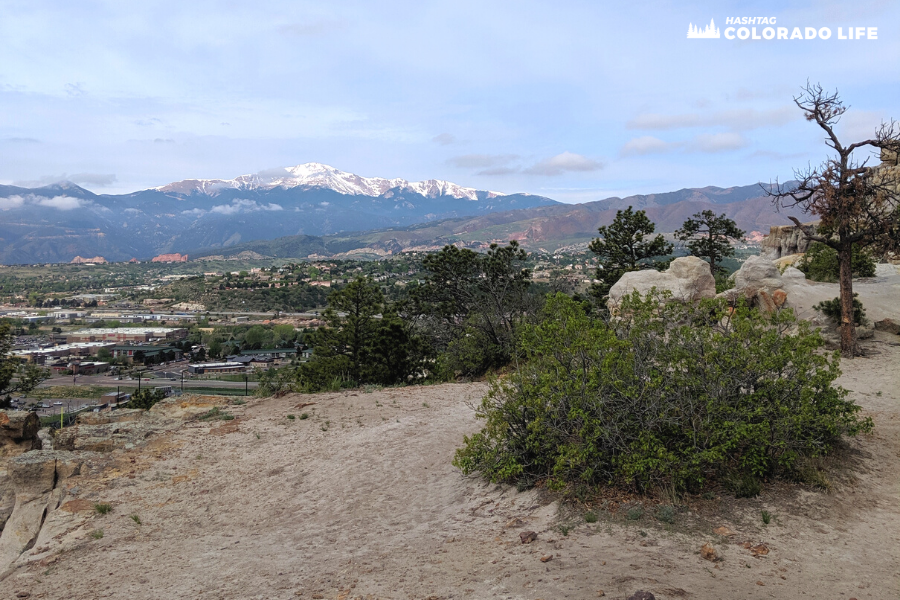 Pikes Peak is one of the largest and most recognizable fourteeners in the state. Drive to the top of the summit via a jeep tour or ride the newly updated Cog Railway.
Garden of the Gods is another famous landmark, which is a completely free park inside the city limits.
Get ready for breathtaking views of the area's geology, red rock formations, and unique sculptures formed naturally over time.
Other popular activities in the area include the U.S. Olympic and Paralympic Training Center and Cave of the Winds Mountain Park.
Fantastic views of the Rocky Mountains can be seen from nearly anywhere in Colorado Springs. I can even see the top of Pikes Peak from my dining room window.
Not only is Colorado Springs a popular tourist destination for visitors, but it's one of fastest-growing cities in Colorado for locals.
9. Silverton
Silverton is located in the heart of the San Juan Mountains, surrounded by rugged wilderness and remote, beautiful landscapes.
With a rich history as a lucrative mining town, Silverton is one of the most charming cities in Colorado.
It is designated as a National Historic Landmark (NHL) and features gorgeous architecture.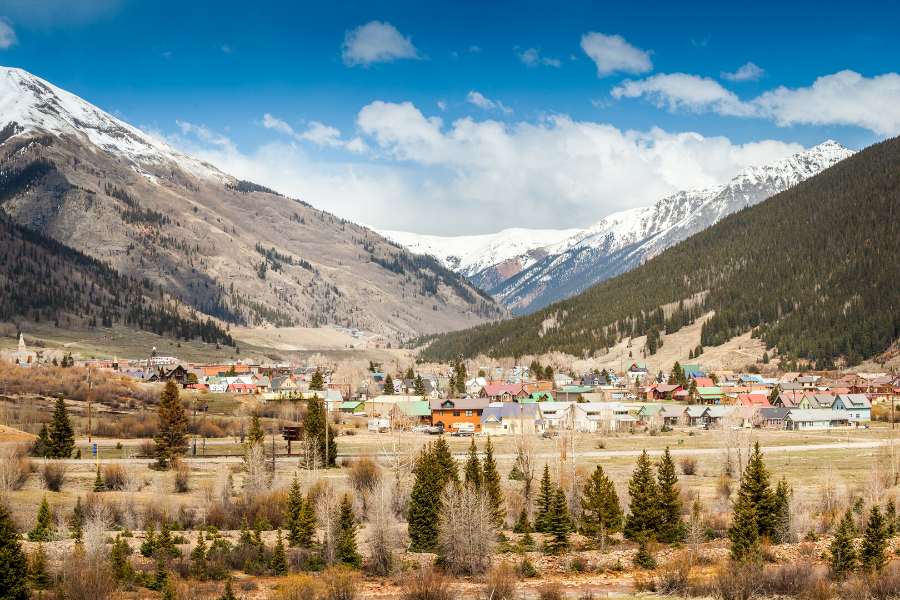 There's plenty to explore in and around Silverton too as it offers endless outdoor activities.
You can hop aboard one of the most breathtaking rail journeys in the country.
Known as the Durango & Silverton Narrow Gauge Railroad, you can enjoy an unforgettable tour of the stunning natural surroundings while on board.
10. Steamboat Springs
Steamboat Springs is a beautiful ski town that is off the beaten path, yet it offers so much.
You won't find runaway development and luxury shops in this charming town. But you will find a winter wonderland and a summer paradise that offers lots of things to do.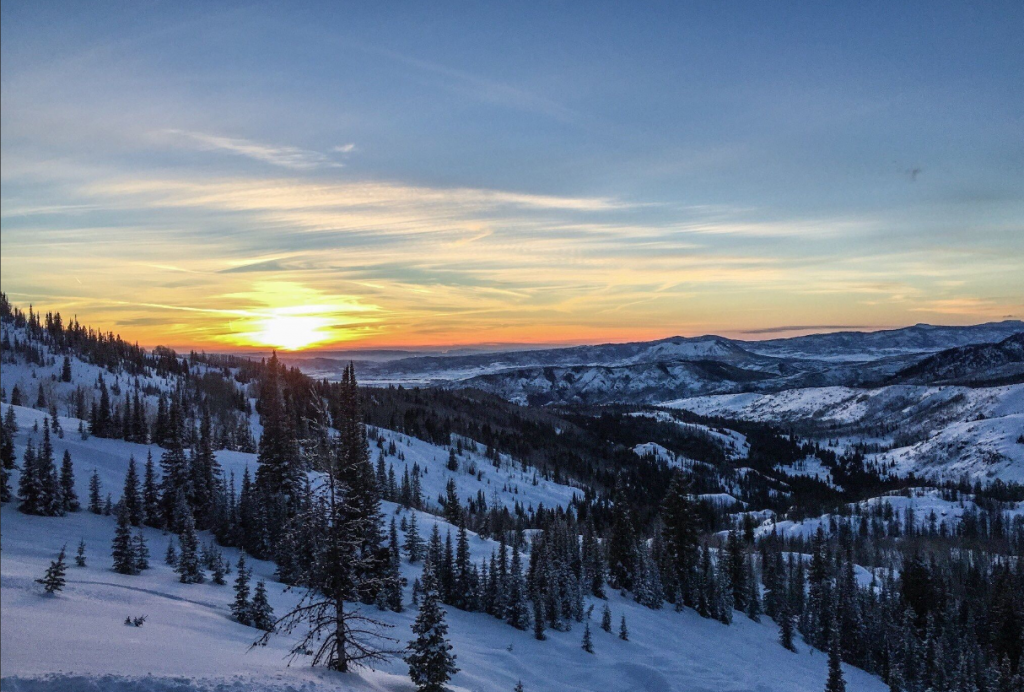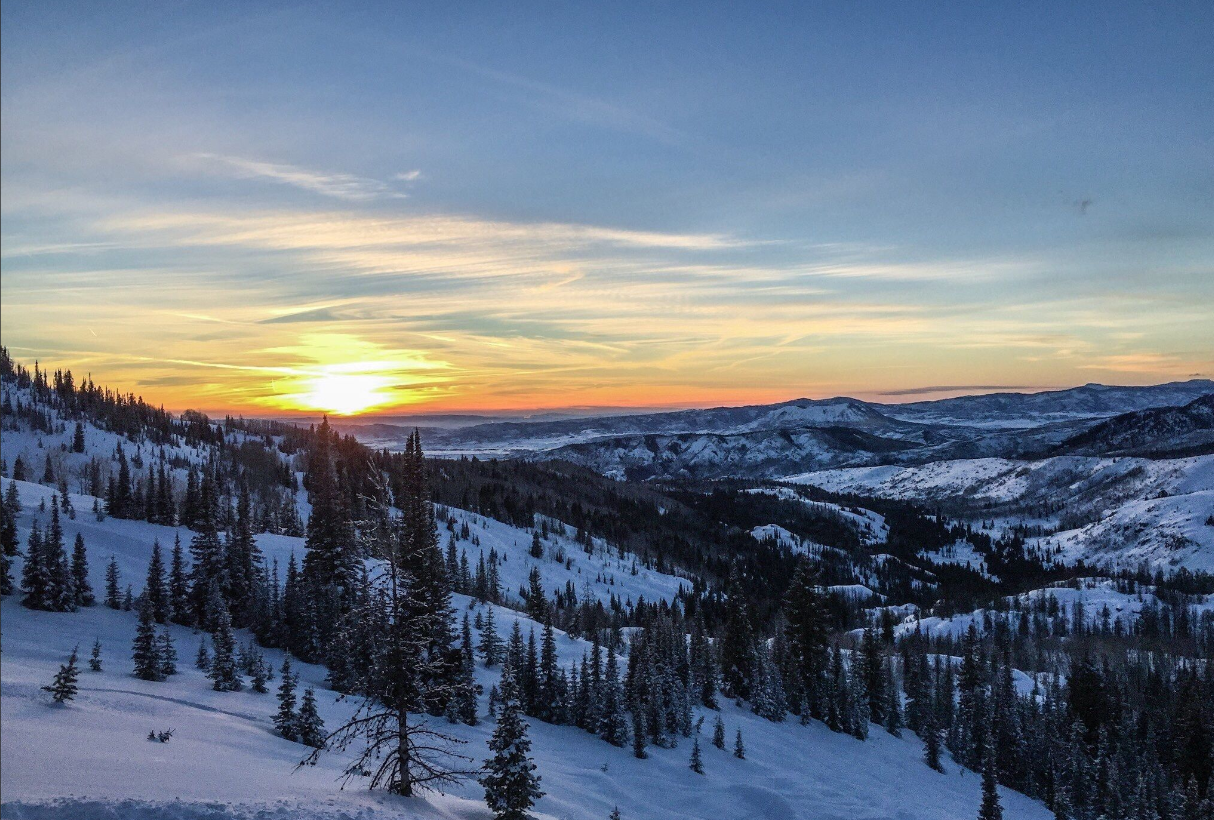 Steamboat Springs is hands-down one of the best ski towns in Colorado. Aptly named "Ski Town USA," Steamboat Springs is best known for its champagne powder skiing.
In fact, many snow sport enthusiasts consider the snow in Steamboat Springs to be the best in the world.
As wonderful as Steamboat Springs is in the winter, the town really shines in the summer.
Making the region even more attractive, is the many geothermal springs and pools that provide marvelous places to swim and soak.
These natural hot springs offer the perfect way to relax after a long day of skiing or hiking.
Fortunately for locals and visitors, the city also boasts a beautiful historic district and plenty of outdoor activities to pursue in the summer.
I highly recommend a vacation at the nearby Vista Verde Ranch which is a great place for families and kids.
Events like Art in the Park and the Hot Air Balloon Rodeo make summer a festive season.
11. Leadville
Leadville is centrally located in Colorado, off the beaten path. It's a small town perfect for anyone looking for a taste of the real Wild West.
One of the most remarkable things about Leadville is its elevation. At well more than 10,000 feet above sea level, Leadville is North America's highest incorporated town.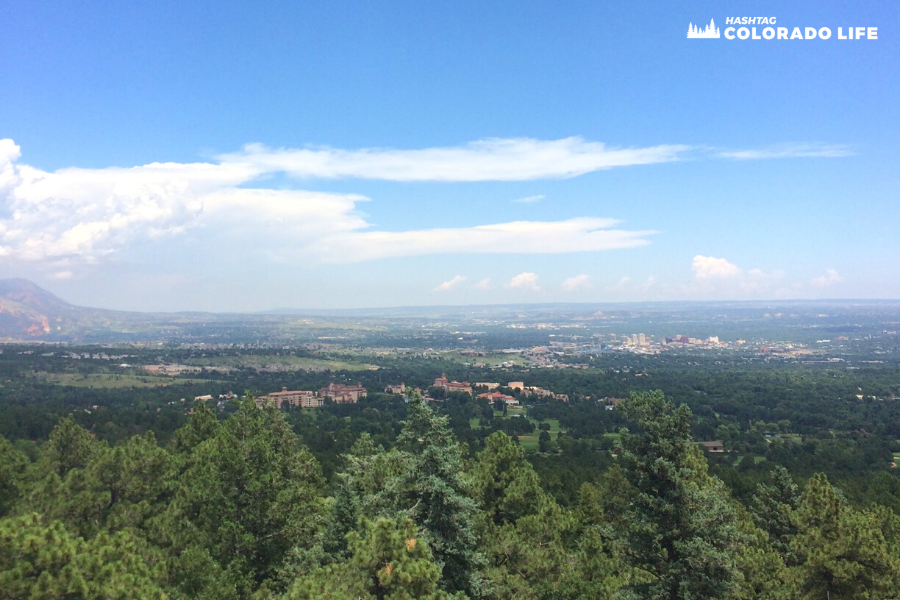 It's flanked by some of the highest peaks in the Western Rockies. The result is astounding views, whether hiking a mountain trail or strolling through the quaint downtown.
The entire downtown area is a National Historic Landmark District. It includes the church where the "unsinkable" Molly Brown was married, the saloon where Oscar Wilde was a patron, and the west's largest opera house.
12. Grand Junction
Grand Junction is the largest city on the Western Slope. The town is packed with things to do.
Whether you love history, outdoor sports, or architecture, you'll find it in Grand Junction. The top attraction around the area is the Colorado National Monument.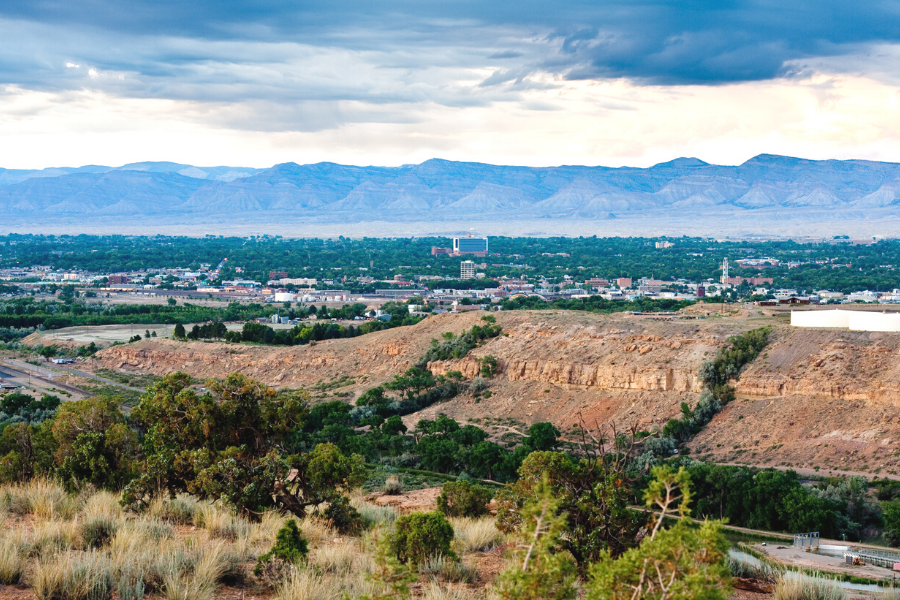 Home of staggering sheer-walled canyons and towering monoliths, the monument is an incredible place to visit no matter how many times you've been there.
Rivaling it for the title of the top attraction in Grand Junction is Grand Mesa, the world's largest flattop mountain.
In addition to natural delights, Grand Junction is a major center for the arts and culture as well as being a vital transportation and commercial hub.
13. Loveland
Loveland sits just 50 minutes outside of Denver. It offers a slower-paced way of life compared to bustling Denver and Fort Collins, another nearby town.
Nicknamed the "Sweetheart City," Loveland earns its place among the most beautiful towns in Colorado based on its beautiful sculpture gardens.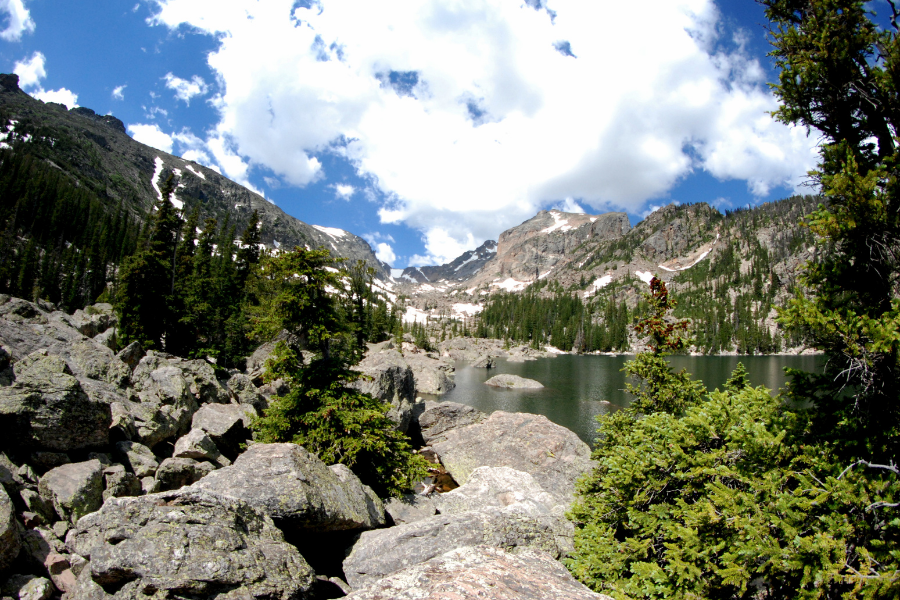 These gardens are considered to be among the largest such attractions in America.
When you live here, you can be a regular patron at the Benson Sculpture Garden with its 148 bronze pieces and the Chapungu Sculpture Park with its nearly 100 pieces.
The city also lives up to its name with its Valentine re-mailing program, which returns mail to the sender with each piece being hand-stamped with a romantic verse.
14. Durango
Located in the Four Corners region of Southwest Colorado, Durango is the quintessential Old West mountain town.
Known as the "Hollywood of the Rockies," this tiny town has been the setting for many movies, including The Lone Ranger.
Recognized for many things, Durango's top attraction is Mesa Verde National Park.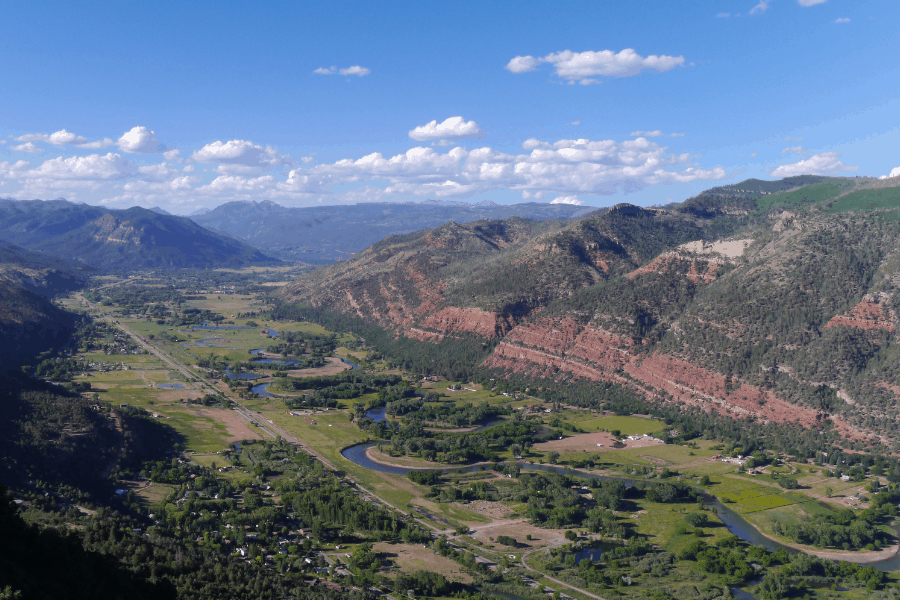 Home to the Ancestral Pueblo people from AD 600 to 1300, Mesa Verde is a national treasure that continues to fascinate visitors from around the globe.
You can view a replica of Mesa Verde culture and homes near Manitou Springs called the Manitou Cliff Dwellings.
Durango also is home to Fort Lewis College, giving the city a hip, millennial vibe that many will find engaging.
Related: 11 Best Mountain Towns in Colorado to Visit
15. Fort Collins
Fort Collins is one of the largest cities in Northern Colorado and it is home to Colorado State University.
This vibrant town gets more than 300 days of sunshine annually, which explains why it is so popular.
Are you an aspiring beer connoisseur? If so, then you need to be in Fort Collins.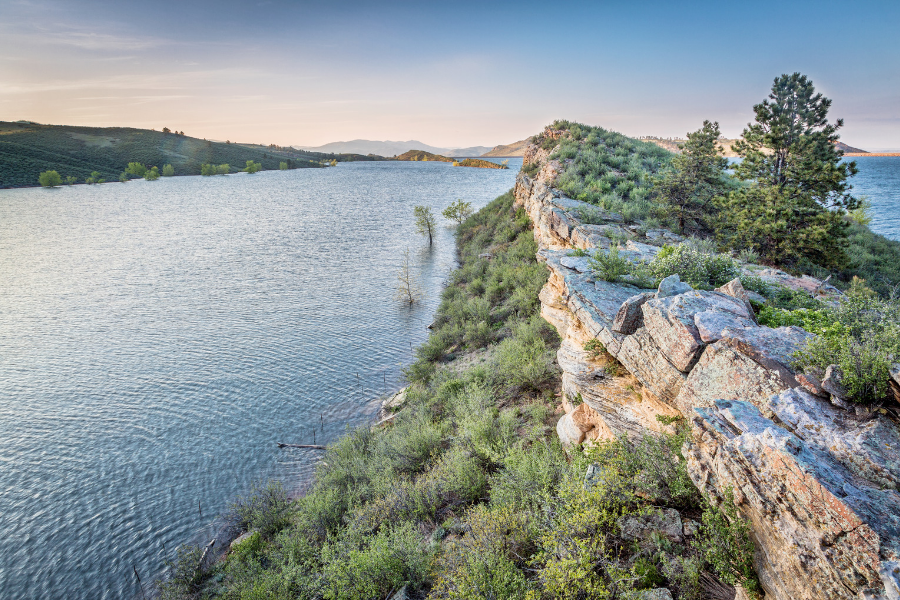 The picturesque Old Town neighborhood features more breweries and bars than you are likely to find anywhere else, earning it the nickname "the Napa Valley of Beer."
From experimental beers at brand-new breweries to offerings from some of America's largest craft brewers, you'll find it all in Fort Collins.
Lory State Park awaits when you're ready for climbing, hiking and biking, and you can discover utopian vistas at Horsetooth Reservoir.
16. Glenwood Springs
Known for its famous natural hot springs pool and one-of-a-kind attractions, Glenwood Springs is one the prettiest cities in Colorado.
The town is nestled in Glenwood Canyon and offers spectacular views of the Rocky Mountains.
If you like stories of the old west and gold mining, Glenwood Springs is full of history. It's home to famous figures like Doc Holliday and Kid Curry.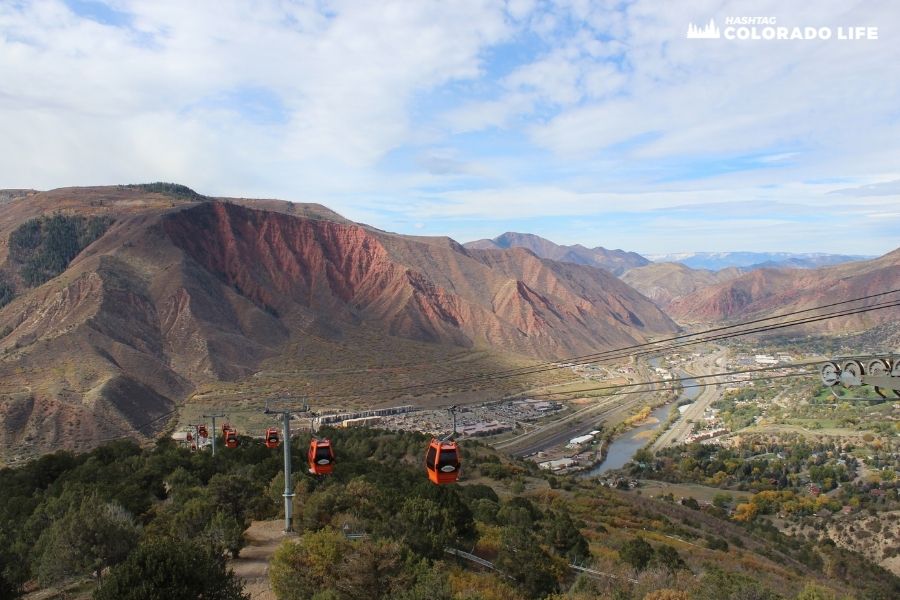 The downtown area is constantly being updated and remodeled with quaint shops, boutiques, and some of the best food around the state.
During the summer, kids and adults will love taking a swim in the world's largest natural hot springs pool.
Or go for a ride on the Colorado River via kayaking, canoeing, white water rafting, or tubing.
Adrenaline junkies will like a heart-pounding trip visiting America's only mountain top theme park, the Glenwood Caverns Adventure Park.
17. Woodland Park
Known as the "City Above the Clouds," Woodland Park is a beautiful town that's relatively untouched by tourists.
Most locals know about this town as it's one of the most popular drives into the mountains from the south.
From unique buildings to historic architecture, Woodland Park feels like a true mountain town.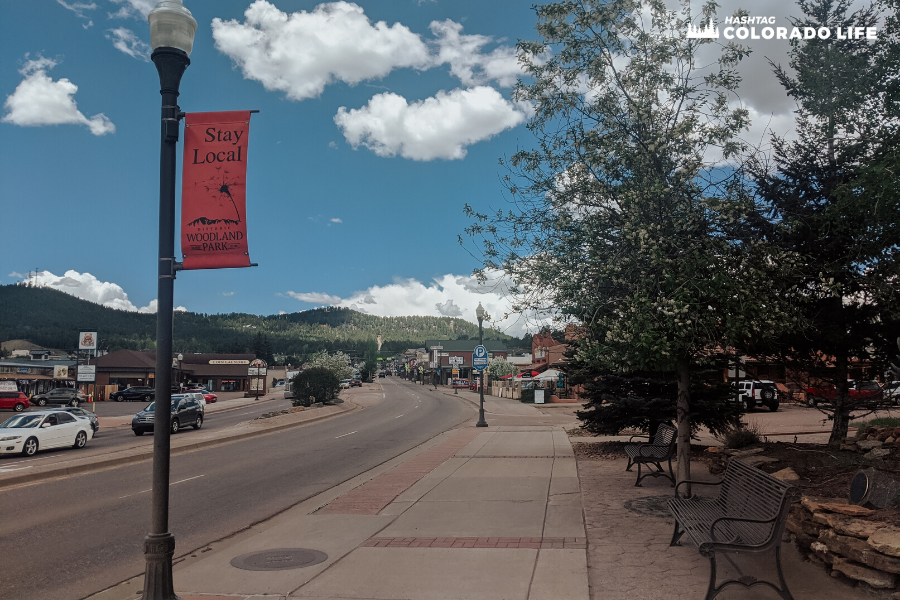 Strolling down main street means enjoying quirky shops, local restaurants, and small boutiques. And you can see Pikes Peak in the distance from nearly every angle.
The premier attraction in Woodland Park is the Rocky Mountain Dinosaur Center. This is a terrific museum with lots of hands-on exhibits for adults and kids. I highly recommend a visit.
From historic buildings to cross-country skiing, these beautiful mountain towns are the perfect place to enjoy an outdoor adventure.
Whether you are visiting Colorado or living here full-time, these towns are nothing short of majestic.