by Ryan Nicholson
|
Last Updated:
September 14, 2020
The content of this website may contain affiliate links and we may be compensated (at no cost to you!). Thank you for your support!
If you're craving a mountain-town feel with resort-quality skiing and activities, Breckenridge is the town for you.
In fact, "Breck" as locals refer to it, is often considered Colorado's favorite local mountain town.
For this destination, we're sharing our recommendations for soaking up all the outdoor activities, world-class eateries, and stunning scenery that Breckenridge has to offer.
While Breck is known for its skiing and snowboarding, there are lots of other things to explore in Breckenridge and the surrounding areas.
Whether it's a winter ski trip or summer-time hiking, this is a magical mountain town worth the visit.
We like Breckenridge so much we even included it on our list of our top 5 best places to visit.
iTunes | Google Play | Stitcher | Spotify
How to get to Breckenridge, Colorado
It's pretty easy to get to Breckenridge. Just hop on I-70 west for about an hour and a half from Denver or 2 hours from Colorado Springs.
Breckenridge is on the other side of Loveland Pass. Or if you're coming from Colorado Springs, you can take Highway 24.
This route takes a little longer, but it carries you over the Continental Divide and Hoosier Pass.
(This drive is listed as a favorite colorful mountain drive that we enjoy!)
Be advised that in the winter, I-70 can shut down when big snow storms rolls in. So, check the weather forecast and road closures before you go.
This especially affects Loveland Pass and the Eisenhower Tunnel where you'll be over 11,000 feet in elevation. Weather can be particularly volatile and unpredictable at the Pass, so be prepared.
You'll reach the highest point while on your way to Breckenridge, but be prepared for the final destination elevation as well.
At 9,600 feet, this is one of the highest mountain towns in Colorado. Even if you're local to Denver (at 6,000 feet), you'll be gaining more than 3,000 feet when you arrive in Breck.
So, take it easy when you first arrive!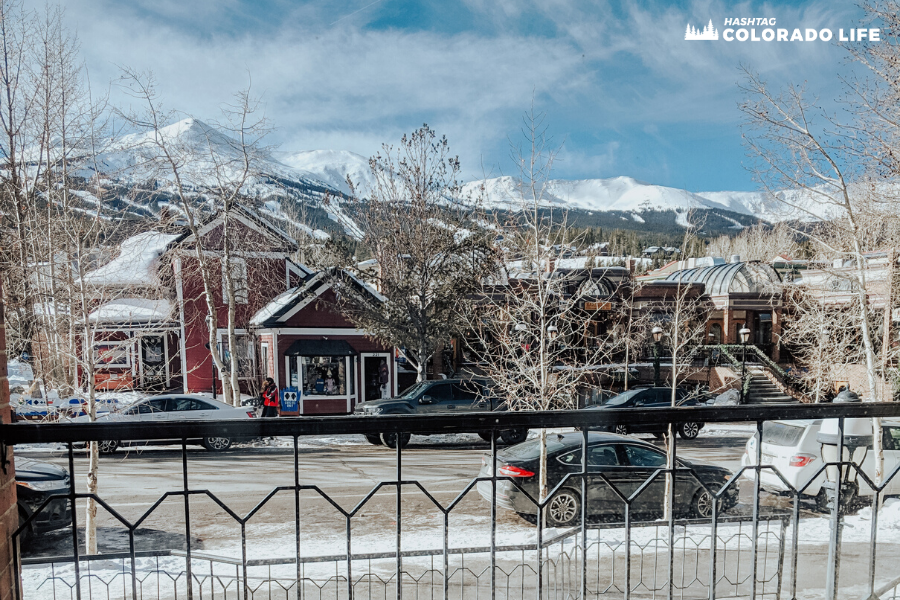 The history of Breckenridge
Why is Breckenridge called Breckenridge?
Similar to the mining history of other Colorado mountain towns, Breckenridge was founded by gold prospectors in 1859.
General George E. Spencer proposed the name BreckINridge (with an "i") after the then-Vice President John C. Breckinridge. He did this in the hopes that the honorific name would help Spencer get a post office installed in the town.
Sure enough, it worked! And the town of Breckinridge was born.
But just two years later, the Civil War started and now-former Vice President Breckinridge sided with the Confederates.
The residents of Breckinridge did not support their namesake's position, so they decided to change the name to BreckENridge — to make very clear that they did not stand in solidarity with the former Vice President…ha.
Yes, that's really what happened.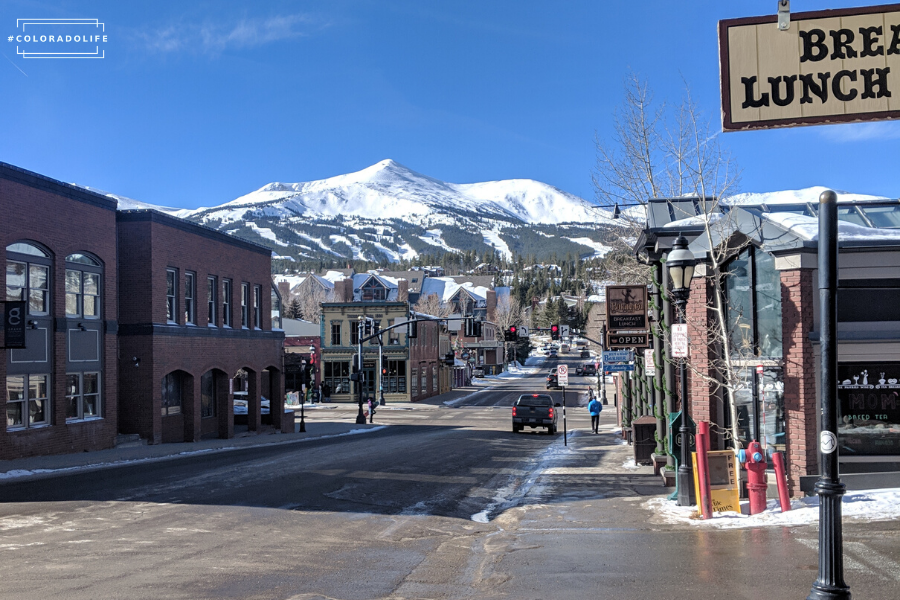 What is Breckenridge known for?
Our favorite thing about this small mountain town is the vibe! Breck has an authentic mountain town feel with no large buildings, chains of hotels or restaurants.
It's not super commercialized and doesn't feel like a "resort" town.
Outside of the skiing and winter activities, the town of Breckenridge itself has a distinctly small town vibe rather than a "ski town" vibe.
There are neighborhoods with their own personalities and a quirky downtown to explore.
Breck also feels a bit younger, and while there is plenty for families to do, the town doesn't cater to families in the way that some of the big resort towns do.
Though I grew up in Colorado, I didn't visit Breckenridge as a kid. And even though Carrie's family often visited Colorado for skiing holidays, she didn't visit Breckenridge either.
We didn't find Breck until we were young adults, so perhaps that is part of why we associate Breckenridge with being a town for young adults.
How does Breckenridge compare to other ski resorts?
Breck is the place where the local Colorado crowd goes for skiing or snowboarding, while Vail and Aspen are the big tourist spots.
As a town, it's more quaint than Vail or Aspen (and cheaper!) but is more built out than Keystone or Copper.
It's a nice middle ground place that offers great skiing, hiking (in the summer) with plenty of restaurants and shopping to explore after your outdoor activities.
Where should you stay in Breckenridge?
Breck is a quintessential mountain town without a lot of chain restaurants and hotels. Here, you'll find more lodges and condo rentals for your stay.
Doubletree by Hilton
When we visited for our anniversary this past year, we stayed at the Doubletree by Hilton.
Yes, we know that this is technically part of a chain of hotels, but they have done a fabulous job of helping the hotel feel local to the area and very lodge-y.
It was also pretty affordable at around $155 per night during peak season.
Historic district
If you want to stay right in the thick of the action, we recommend renting a condo or AirBnB in the Historic district.
This area is one of the most sought-after places to stay, and for good reason. You'll be right downtown among the nightlife and just a five-minute walk to the ski slopes.
Warrior's Mark
For a quieter and slower option, Warrior's Mark neighborhood is a great place to stay. It's in a quiet, wooded area that's good for skiing in and skiing out of your townhouse or condo rental.
You'll feel close to nature and have easy access to hiking in the off-season and snowshoeing in the winter.
Breckenridge accommodations
For all your hotel, lodge, or private rental options, check out the Breckenridge accommodations available online.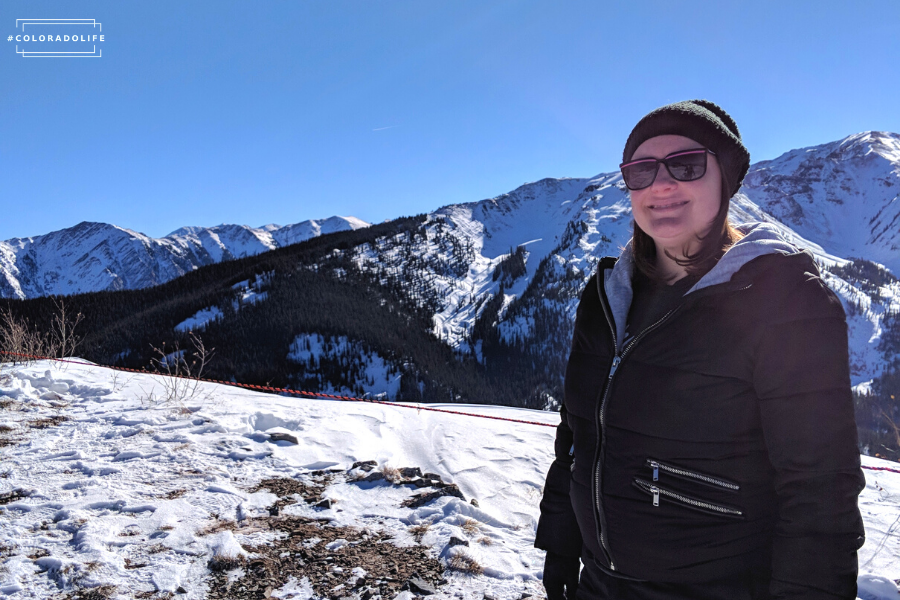 There are lots of things to do in Breckenridge, Colorado whether you're a local or visiting from out-of-state. here are the 11 top things to do in Breckenridge, Colorado.
1. See the Breckenridge troll
Any time of year, keep your eyes peeled for the Breck Troll. Created by Danish artist Thomas Dambo from upcycled materials, this 15-foot sculpture named Isak Heartstone is installed along the Trollstigen Trail.
Unlike your typical troll, Isak is approachable and friendly in his home out in nature, and people love to take pictures with him. When you go for a hike, look out for him!
What's upcycling? Upcycling is using trash and unused items in interesting ways.
In fact, Thomas Dambo, the artist behind the Breck Troll, is known worldwide for bringing awareness to recycling and upcycling by building great things out of trash.
2. Ride the Breckenridge gondola
The Breckenridge Gondola, also called the BreckConnect, is free to ride up and down all day, all year long.
You will need a lift ticket if you want to hit the slopes, but the gondola ends at one of the mountain peaks and offers many places to eat with breath-taking views.
In the summertime, feel free to bring your leashed dog on the gondola as there are lots of hiking trails around the resort. The gondola also carries bikes up as well for a small fee in the summer months.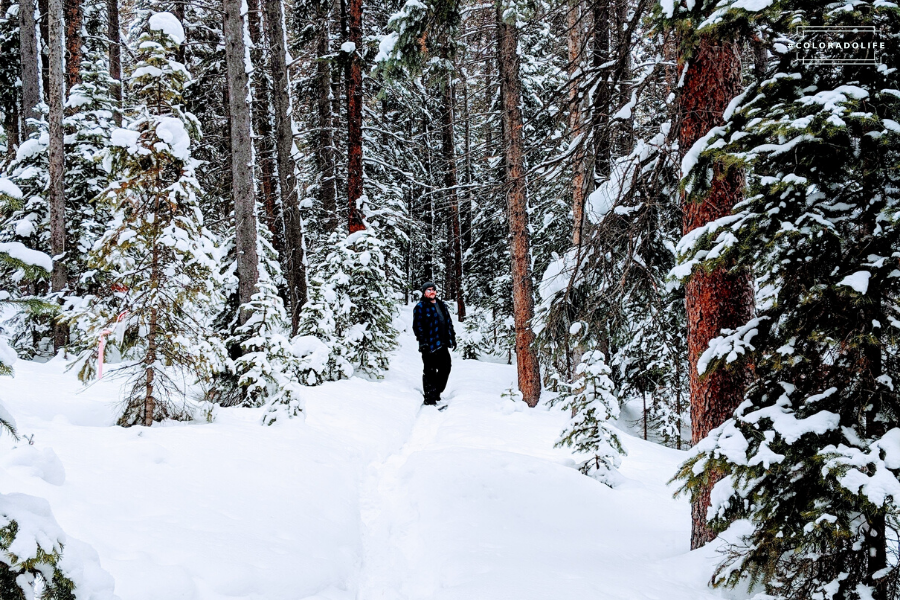 3. Lighting of Breckenridge and the Race of the Santas
The first weekend of December marks the transformation of Breckenridge into a magical holiday winterland.
You'll get a chance to meet Santa, participate in a snowman building contest, run in the Race of the Santas, and finish out the evening with the Lighting of Breckenridge.
This is a family-friendly experience for all ages — and dogs! Bring your festive Fido for a holiday dog parade.
4. International Snow Sculpture Championships
After New Years' is the International Snow Sculpture Championships. This 10-day event starts on January 20th, 2020 with 5 days of sculpting and 5 days for viewing the final works of art.
This competition is serious! The final art pieces created during this competition can seem to defy gravity, and they are truly impressive.
5. Snowshoeing or cross country skiing
There are two Nordic centers in Breck, the Breckenridge Nordic Center and the Gold Run Nordic Center. Gold Run is about a ten minute drive from the ski resort.
We have recently discovered snowshoeing and fallen in love! If you're a snowshoer, cross country skier or skate skier, you'll find wonderful managed trails at both Nordic centers.
While the Breckenridge Nordic Center has both flatter trails and routes that lead up into the mountains, the Gold Run Nordic Center offers more rolling terrain.
The Gold Run also offers Full Moon Snowshoe tours where you can head out in the snow under the light of a bright full moon. (If you're visiting around Halloween this is a fun spooky tour!)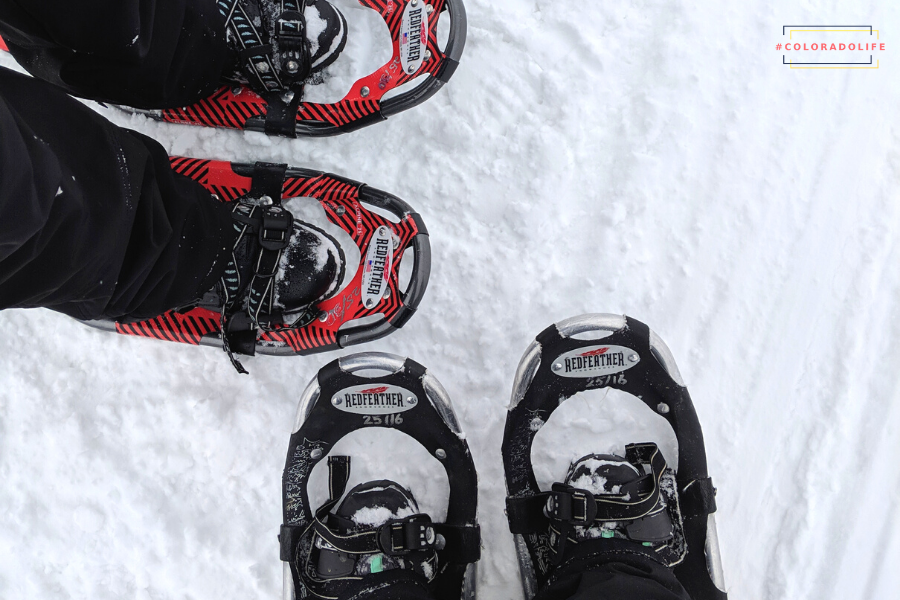 6. Fourth of July in Breckenridge
Celebrate Independence day in a big way in Breckenridge! This huge, multi-day, family-friendly Independence Day celebration is hosted annually in Breckenridge.
This is a fun summer activity and is a very popular attraction when the summer heat kicks in!
7. Oktoberfest
Each September, historic downtown Breckenridge becomes a bustling Bavarian beer hall for the three days of Oktoberfest.
The architecture gives Breck a very authentic German feel, and you can pick up your own official Paulaner Muchen beer stein, made in and imported from Germany.
8. Hike, Bike or Snowshoe the Peaks Trail
Between Breckenridge and Frisco is the 15.3 mile Peaks Trail with stunning scenery. If you start in Breck, the entire trail is all downhill, and will take about 4.5 hours walking.
You can also bike this trail (probably not in the winter!). There's a free shuttle between Frisco and Breck, so you don't have to hike the trail back — unless you want to.
9. Crepes a la Carte
Whenever we visit Breckenridge, we always go for breakfast at Crepes a la Carte! The cart is open seven days a week, and now the Crepe Kitchen is open on weekends.
This place is always very busy, but for very good reason. You can get savory or sweet made-to-order crepes with delicious fillings.
10. Hearthstone Breckenridge
The Hearthstone Restaurant in Breckenridge is in an old Victorian home and has lots of charm and is kind of fancy.
You'll get to eat on multiple levels and can try some delicious entrees like elk and duck. And — we can't stress this enough — the best carrot cake you'll ever have, we promise!
11. Downstairs at Eric's
When you come off the slopes and you're looking for some filling food, we enjoy Downstairs at Eric's. It's a sports bar and arcade and a great place to get a bite.
They serve the kind of warm food that I crave after skiing. Downstairs at Eric's also has a long list of beers on tap.
There is always something fun and festival happening in Breckenridge, Colorado no matter what time of year you end up visiting. So, get out there and explore this awesome mountain town.
Ryan Nicholson is a homegrown born and raised Colorado native. Being a rare unicorn to have grown up in CO, he has a unique perspective on the changes here and knows all the hidden spots to get outside in this state. Ryan's a classically French trained chef so he LOVES to try new foods and places to eat. When he's not experimenting in the kitchen or working as a personal chef along the Front Range, he loves to get outdoors and away from it all hiking, camping and backpacking.