9 Best Denver Walking Tours to See Historic Downtown [2023]
This website may contain affiliate links and we may be compensated (at no cost to you!).
If you're looking for the very best Denver walking tour available, keep reading.
As locals living in Colorado, we love exploring Denver and there's no better way to experience it than one of these guided walking tours.
From small group tours to art walks and food tastings, here is a list of the best and most historic Denver walking tours that we recommend.
We even took the time to chat with a local tour company and get the lowdown on what makes each tour a must-do.
What are the top Denver walking tours?
✔️ History & Highlights Walking Tour: Best for history buffs 🤩
✔️ Downtown Food Walking Tour: Best for foodies
✔️ LoDo Denver Walking Tour: Best for small groups
Each of these Denver walking tours, and lots more options, are listed below with more detailed information.
Keep reading to find out which Mile High City walking tour is the best one for you and your loved ones.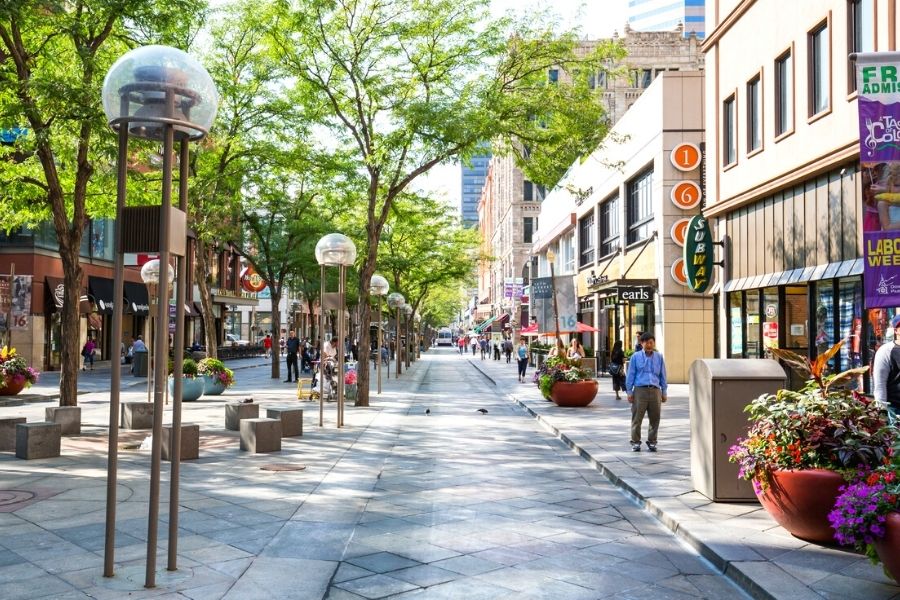 Dive deeper and explore all that the city has to offer on this Downtown Denver History & Highlights Tour.
Join a local Colorado guide to check out the city's historic artichecture and listen to engaging stories. The capital of Colorado has come a long way from being a Pioneer town!
This 2-hour walking tour gives you a deeper look into Denver's history so you can see why locals love it so much.
Plus, this is a kid-friendly tour as it's wheelchair accessible and perfect for families with strollers.
What stops are included with this History & Highlights walking tour?
✔️ Colorado State Capitol
✔️ Brown Palace Hotel
✔️ Denver Union Station
Throughout the tour you'll also learn about the best places to eat, drink, shop, and play in and around the city of Denver.
This History & Highlights tour is also capped at a maximum of 12 travelers per session, making it the perfect activity for small groups.
And we're not the only ones who think this Denver walking tour should make your list. Read nearly 200 five star reviews from other visitors and tourists.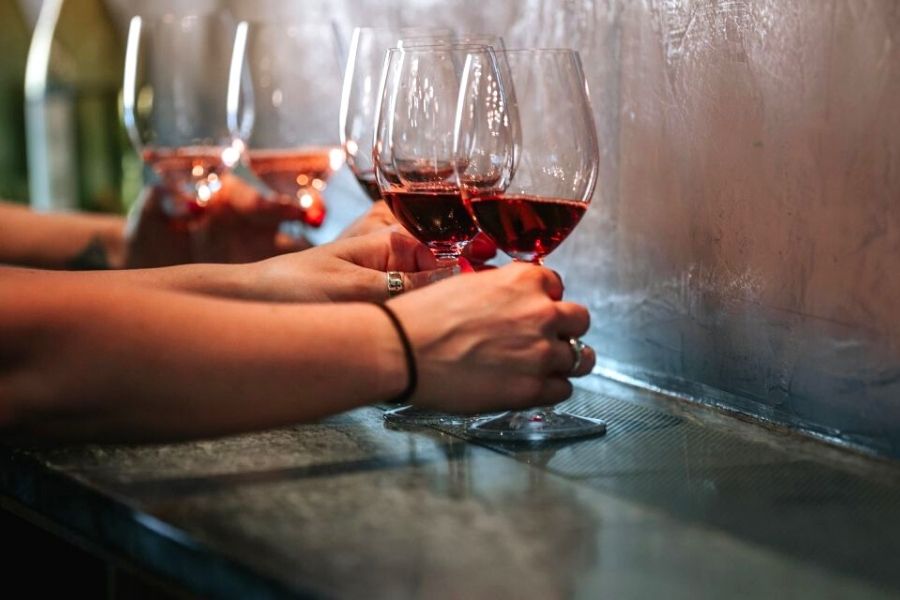 What is better than a Denver walking tour enjoying a delicious bite to eat along the way?
Eat and walk your way through the city on this Downtown Denver Food Tour over a relaxing 3-hour period.
Sample yummy food from five different award-winning restaurants like wood-fired pizza, fresh empanadas, and local Colorado pork green chile.
Alcoholic drinks are available for additional purchase with each food tasting as an expert pairing (for adults only).
What's included with this downtown Denver walking food tour?
✔️ Insider's guide to dining
✔️ 3-hour guided experience
Still not convinced this tour is for you? With more than 900 five star reviews you really can't go wrong.
Discover award-winning eateries and authentic local food all while learning about Denver's Wild West history.
Get insider tips for where to eat during the rest of your visit during this Denver food tour.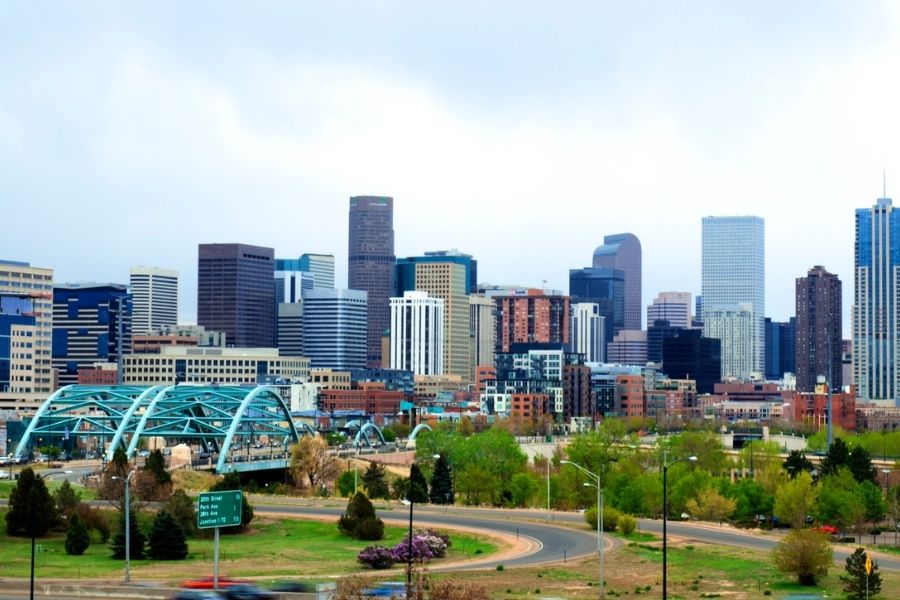 If you're looking for a shorter and less expensive walking tour in the city, check out this Denver LoDo Walking Tour.
With more than 575 five star reviews, this Denver walking tour has been named Traveler's Choice Best of the Best in 2022.
It's a fun 1.5 hour tour where you and your group will discover the lowdown on one of Denver's oldest neighborhoods.
LoDo is short for Lower Downtown and is home to some of the city's hippest bars, best restaurants, and quirky hotels.
As you make a loop around LoDo you'll see interesting landmarks and hear tales from Denver's Wild West and gold rush days.
Stops along this Lower Downtown walking tour include:
✔️ Coors Field
✔️ Larimer Square
✔️ 16th Street Mall
✔️ Oxford Hotel
If you want tips for where to dine, drink and party, this tour has it all. A local tour guide who knows the area well will divulge the best places to eat and drink in the Mile High City.
Book this budget-friendly walking tour in Denver's LoDo neighborhood today. It's been given the Badge of Excellence from TripAdvisor!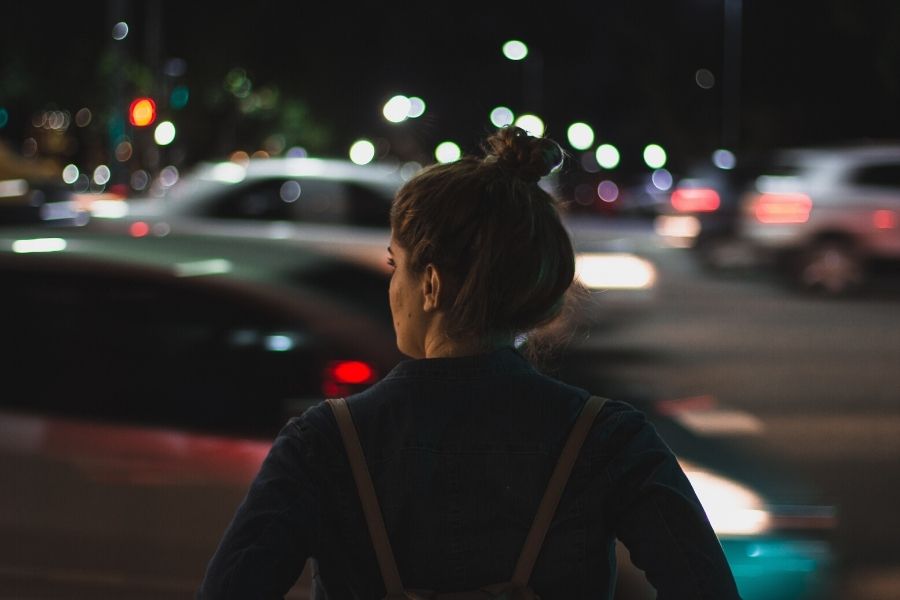 If you're into spooky stories and ghostly sightings then check out this Denver Terrors Ghost Walking Tour.
For one hour you and a small group will venture into one of Denver's most historic neighborhoods.
Visit the unique highlights of the Capitol Hill neighborhood and check out long-time landmarks like the Molly Brown House.
Along this walking ghost tour, you'll hear detailed accounts of hauntings past activities from thoroughly researched true stories.
Plus, you'll see creepy hotels and spooky apartment blocks with their own ghostly myths.
Stops along this Denver ghost walking tour include:
✔️ Molly Brown House Museum
You may even have a chance to see real-life ghost sightings or other paranormal activity.
And if you need to cancel your plans you can do so 24 hours before the event and still get a full refund.
This Denver Terrors walking tour is a fun activity for both kids and adults.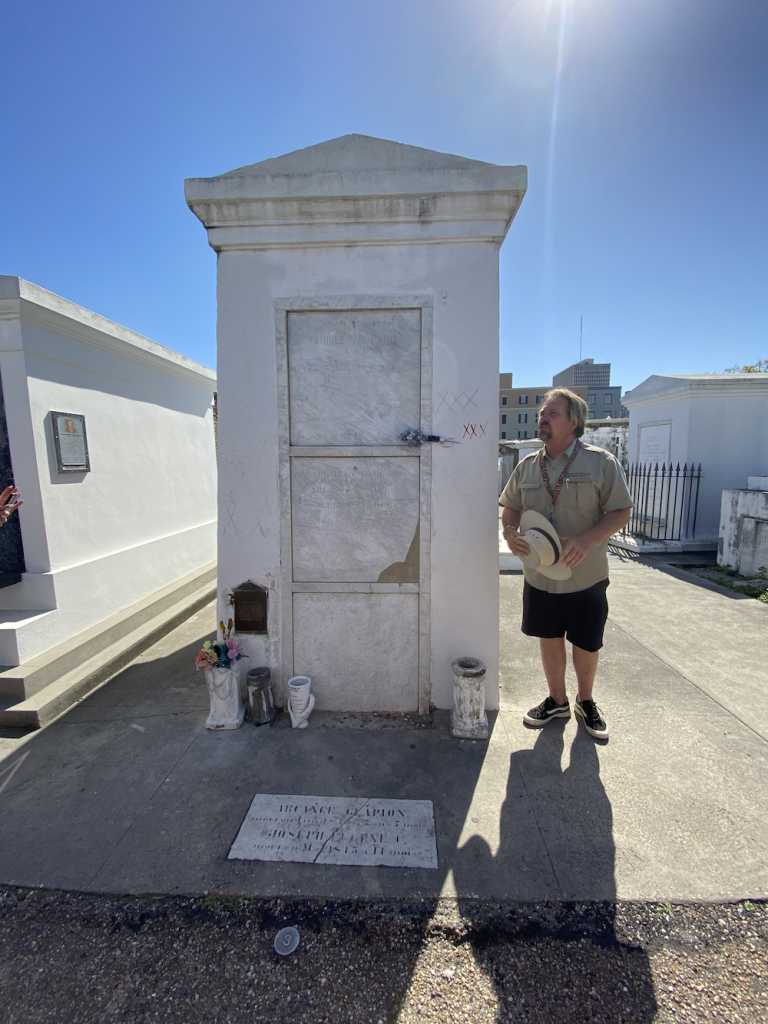 See the most popular landmarks in the Centennial State on this Best of Denver Walking Tour.
Check out the biggest attractions like the The Brown Palace Hotel, Alma Temple, the United States Mint and 12 other historical stops.
You and your family can explore Denver like a true local thanks to unique details about the city and tips for where to dine, drink, and hidden gems.
You'll also learn the history and culture of the Mile High City and learn juicy trivia from decades past to its modern society.
Finally, this tour will stop at the Rocky Mountain Chocolate Factory for a tasty treat.
Stops along the "Best of" Denver walking tour include:
✔️ Colorado State Capitol
✔️ Denver Art Museum
✔️ Firefighters Museum
✔️ United States Mint at Denver
✔️ Paramount Theatre
In just over 2 hours you and your group will be able to enjoy the best of what Denver has to offer.
But don't wait too long as this Denver walking tour is likely to sell out quickly, especially during the summer months.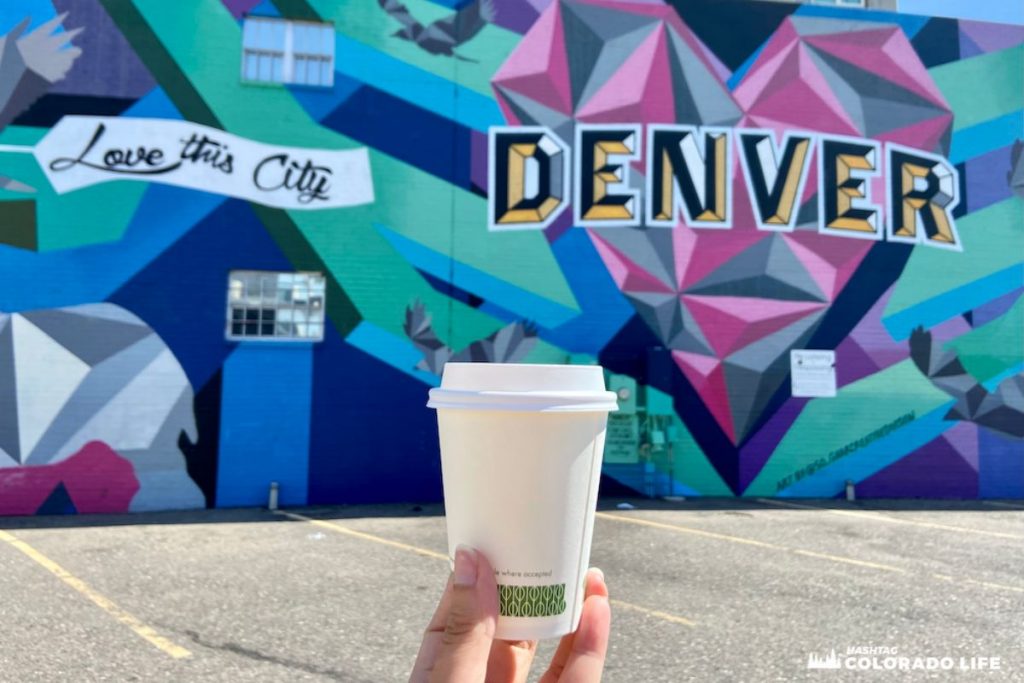 If you're looking for a less touristy walking tour then we highly recommend this Denver Graffiti Tour.
Receiving the Badge of Excellence from TripAdvisor and 100+ five star reviews, this tour shares the Colorado stories that aren't mentioned in the guidebooks.
You and a small group will spend about 2 hours walking around the RiNo Art District, the city's prominent graffiti and street art location.
Learn about the art and artists whose cultural underground is hiding in plain sight.
Check out some of the most incredible murals, street art and legal graffiti available in this newly hip Denver neighborhood.
What's included with this Denver graffiti tour?
Once the tour is complete you'll end at the Denver Central Market which is a large food hall with 10+ gourmet restaurants for snacks or drinks.
And the best part is that this tour is designed for wheelchair accessibility so it's perfect for all fitness levels.
Explore a different side of Denver in the River North Art District with this unique graffiti tour.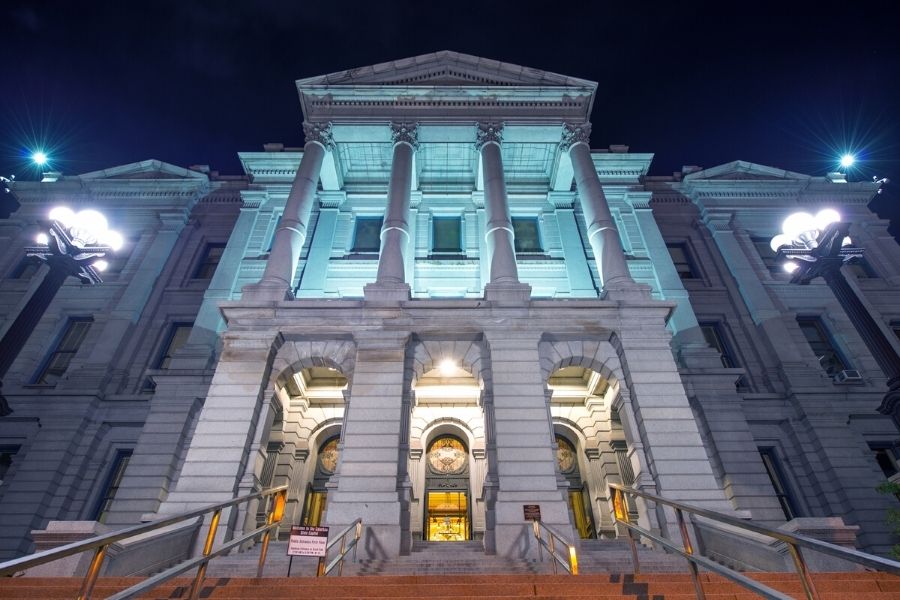 The city of Denver is home to some of the most haunted parks, museums, and mansions.
And there's no better way to explore these historic buildings and addresses than on this Haunted Pub Walking Tour. Who doesn't love a haunted pub crawl while listening to ghost activity and spooky stories?
Meet up with local, friendly guides dressed in full costume as you explore Denver's trendy Lower Downtown neighborhood.
Over 2.5 hours you'll visit four of the city's historical bars and haunted pubs, all while listening to spooky ghost stories.
This tour is not wheelchair accessible but service animals are allowed. You must also be 21 years of age or older, with a valid photo ID.
Stops along this Ghost & Pub walking tour include:
This small group tour is capped at 10 people for a unique and customized experience.
Drinks can be purchased along the tour and you'll even be able to take home a free commemorative can or cup!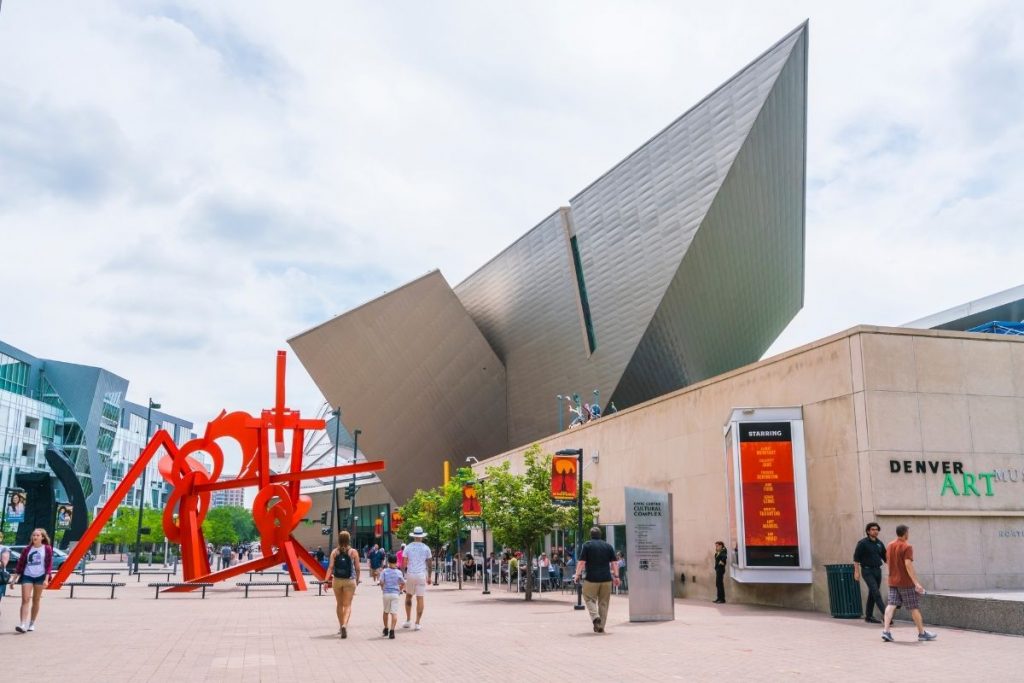 If you really want to see all that the Mile High City has to offer, then check out this Private Walking Tour of Denver.
In about 2.5 hours you'll explore historic Denver gems like the Colorado Capitol, Union Station, and the Molly Brown House Museum.
Then it's onto more modern landmarks like the big blue bear at the Denver Art Museum.
You'll also pass by the United States Mint, which is one of six places in the country where money is printed.
Make the most of your time on this tour with a local guide who is knowledgeable about the city, the history and culture.
What's included with this private walking tour of Denver?
✔️ 3-hour private guided tour
✔️ 7 popular Denver landmarks
Plus, since this is a private tour you won't have to worry about too many people and can even create your own custom, personalized experience.
Included with your booking is a local snack and drink as well as plenty of time to take photos at each stop.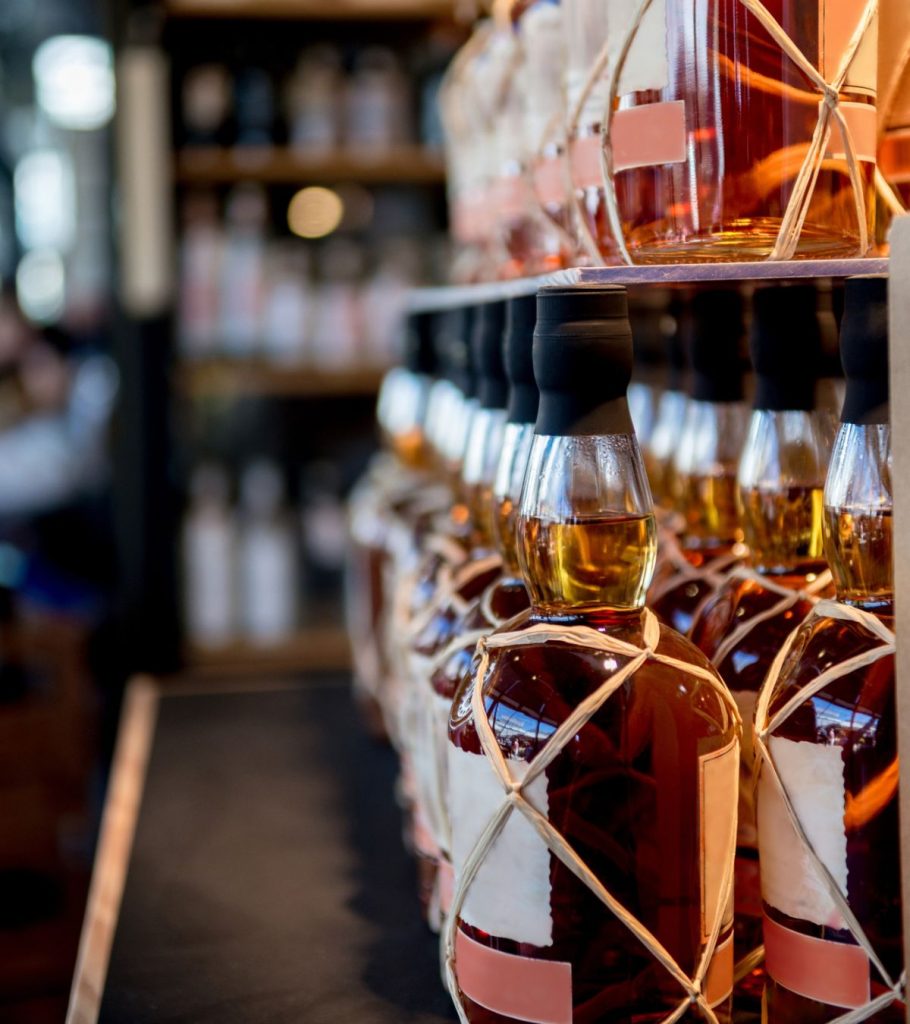 Due to popular demand this Whiskey and History Tour from Denver Like a Local Tours is back this year!
This walking tour is about 1.5 miles but is completed over three hours so it's a slow-paced tour of the city.
Along the way you'll stop at Nallen's Pub, Denver's oldest Irish Pub to sample some Irish Whiskey.
Then it's onto Modern Saloon for some Whiskey, Bourbon and Rye then ending at a Denver distillery for a sample of spirits.
In between stops you'll hear tales of the Wild West and the Outlaws who had dreams of making whiskey in Denver.
After speaking to Will, the owner of Denver Like a Local Tours, we learned very quickly how much there is to see and to learn about Denver.
And this Whiskey and History Tour does not disappoint!
With nearly 600 five-star reviews on TripAdvisor, it's no wonder that this is one of their most popular Denver walking tours.
This Whiskey and History Tour is for adults only ages 21 or older. It's a great activity for a small group tour with friends or a night out on a date as a couple.
Is downtown Denver a walkable area?
Yes, the city of Denver is very walkable and is bicycle friendly as well. It also offers additional transportation available via railway or bus.
The famous 16th Street Mall is an outdoor mall that caters to being outdoors and walking from shop to shop.
Getting around on foot in Denver is one of the best ways to see the streets and local sights.
Denver also makes a great base for exploring the local museums and historic buildings as well as the vast Rocky Mountains.
Most of the day trips from Denver can be reached within a 1 hour drive from the city.
Does Denver have a historic district?
Denver is actually home to two different historic districts! The first is LoDo or the Lower Downtown Historic District which hosts many of the coolest restaurants, bars, and shops.
The second is Denver's Downtown Historic District which consists of 40+ buildings that are classified as architecture or historically significant to the state.
There are also many historic homes and neighborhoods in Denver that were built in the late 1800s to the early 1900s.
The downtown area of Denver is thriving with retail shops, delicious local cuisine, and rich history from the gold rush days.
To best explore any of Denver's historic districts, I highly recommend booking a walking tour to take in the epic sights and sounds.
From historic downtown tours to ghost stories and street art, there are so many amazing walking tours available, it can be hard to choose.
Not to mention there's always something new to see and to do along the historic 16th Street Mall.
But we hope this list helped narrow down the very best walking tours in Denver that have hundreds of five-star reviews from locals and visitors alike.