17 Amazing Things to Do in Steamboat Springs: A Local's Guide
The content of this website may contain affiliate links and we may be compensated (at no cost to you!). Thank you for your support!
If you're looking for fun things to do in Steamboat Springs, right now is the perfect time to explore your options. 
Located just over Rabbit Ears Pass about 3 hours northwest of Denver is the idyllic town of Steamboat Springs.
From outdoor hikes to unique museums, you'll find something for everyone to enjoy, no matter what time of year. 
In this guide, you'll find recommendations from a local for great activities and places to explore during your visit to Steamboat Springs. 
Use this list to help plan your next memorable Colorado vacation whether it's in the summer or winter!
1. Steamboat Springs Scavenger Hunt
There's no better way to see the sites of this quintessential mid-west town than through a playful Scavenger Hunt.
Throughout this 2-hour private scavenger tour you'll talk to locals, hunt for art, and learn about the history of the town.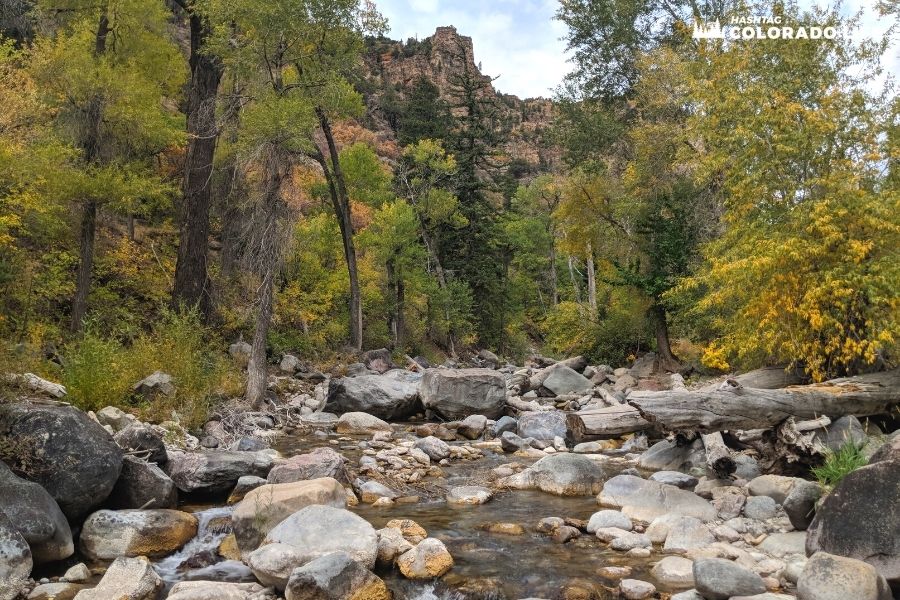 This guided experience includes a scenic walk (or a bike ride!) down the Yampa River with interactive entertainment.
If your plans change, you can cancel the activity with up to 24 hours notice and still receive a full refund.
A scavenger hunt in Steamboat Springs is the perfect activity for all ages and is especially great for families and kids.
2. Strawberry Park Hot Springs
Steamboat Springs is named after a series of natural hot springs scattered throughout its landscape. 
These hot springs are believed to have soothing, therapeutic properties. 
Even though Strawberry Park Hot Springs is actually one of the most secluded hot springs in Colorado, during the winter it can be really busy.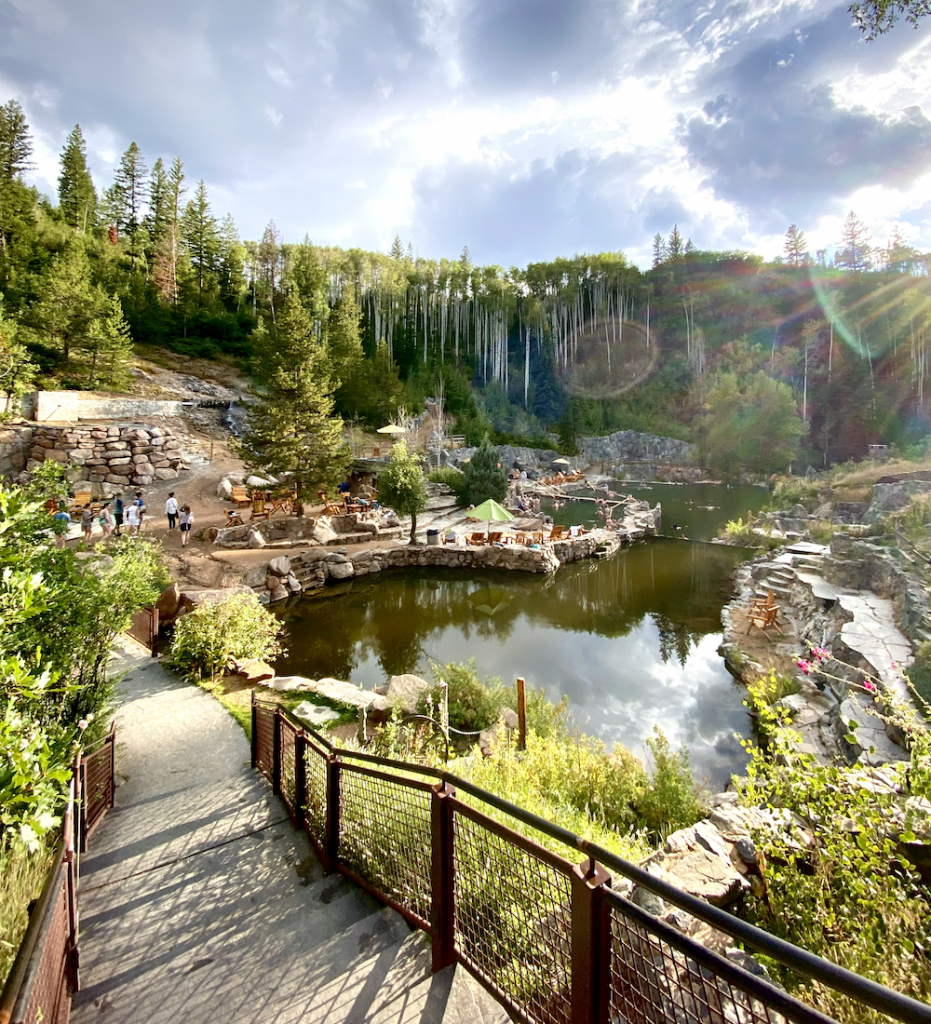 With a continuous, year-round temperature of 104 degrees, it's no wonder that these springs are packed during the cold winter months. 
Make the most of your hot springs experience by booking a stay at nearby accommodations. You can even schedule a relaxing massage after your dip. 
3. Steamboat Springs Ski Area
You can't mention all the wonderful places to explore in Steamboat Springs without first mentioning its world-renown ski resort. 
The ski area is located within the Routt National Forest and is one of the largest ski resorts in Colorado.
Nestled within beautiful Mount Werner Park, this idyllic ski resort boasts fun opportunities for skiers and non-skiers alike and is famous for its "champagne snow."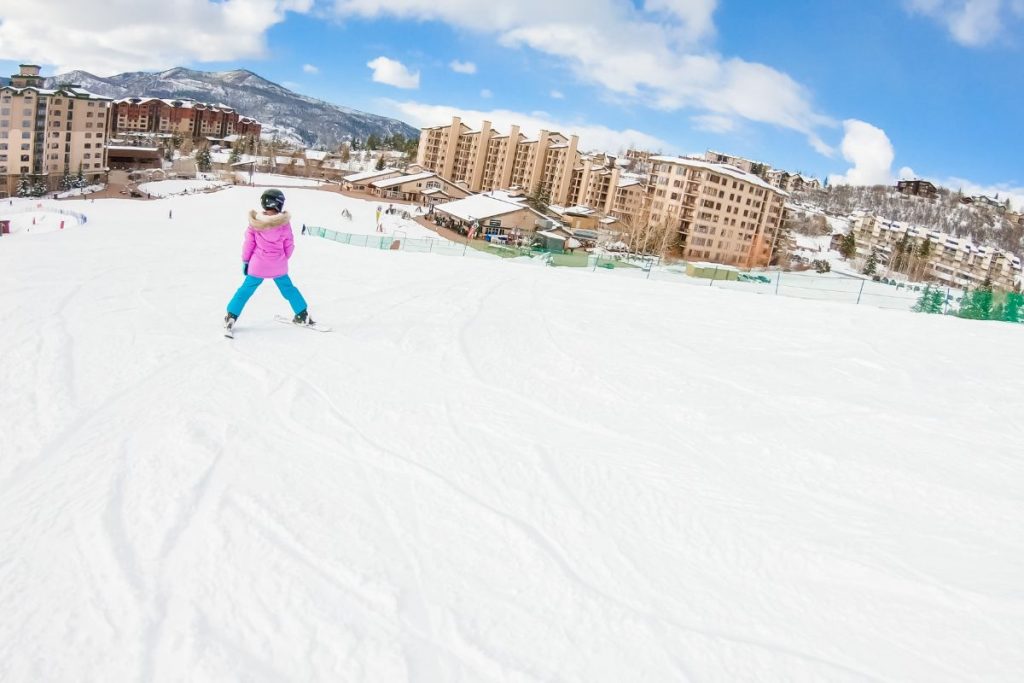 During the winter months, skiers from all over the world flock to Steamboat Springs Ski Area for its top-notch ski trials and powder-perfect snow. 
And with 165 main trails over nearly 3,000 acres, the Steamboat Springs Ski Resort is a favorite of locals as well. 
One of my favorite ski runs is Sundial as it is perfect for beginners, but advanced skiers love it too. 
It's a fantastic, long run that offers  the perfect opportunity to bask in the beautiful nature of the Colorado mountains.
While the main attraction lies within the ski slopes, you'll find ice fishing, snowmobiles, sleigh rides, and more. 
4. Fish Creek Falls
For beautiful photo opportunities with the family, stop by Fish Creek Falls. There are many points of access to this breathtaking waterfall. 
Fish Creek Falls is easy to find as it's located in Fish Creek Canyon just outside of downtown Steamboat Springs.
If you want to simply grab a photo of the 280 foot waterfall drop, you can drive to the parking lot and walk down the paved path.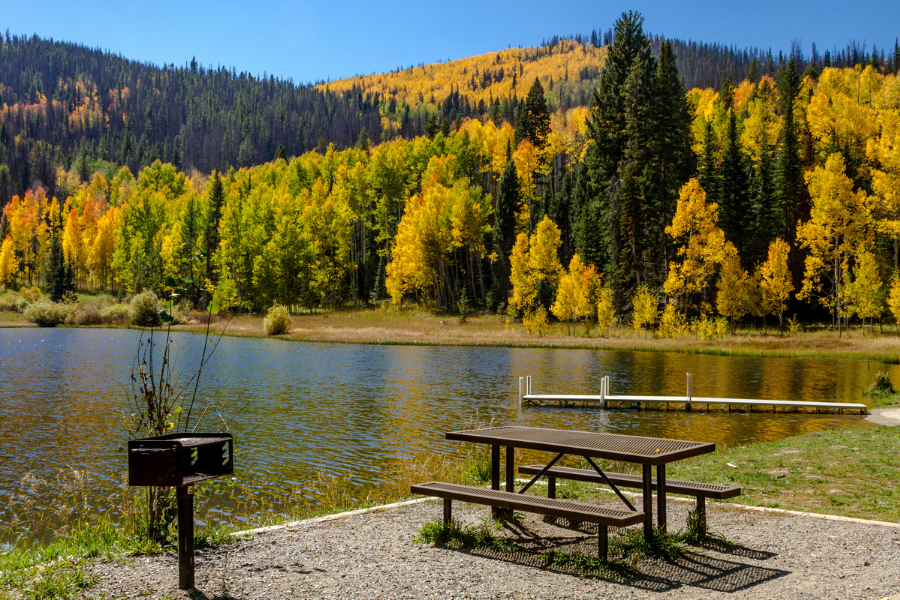 Or for a more adventurous experience, opt to take a scenic hike through Upper Fish Creek Falls and Long Lake.
In the winter the falls are frozen over and look like glass cascading over the mountainside. 
No matter what time of year, or what hike you choose to do, the walk to see the Fish Creek Falls is well worth it. 
5. Yampa River Botanic Park
If you're planning on exploring Colorado between May and October, be sure to include a trip to the Yampa River Botanic Park on your vacation. 
Not only is this park budget friendly since it's free, but it's also a great place to get some much-needed respite during your busy summer trip.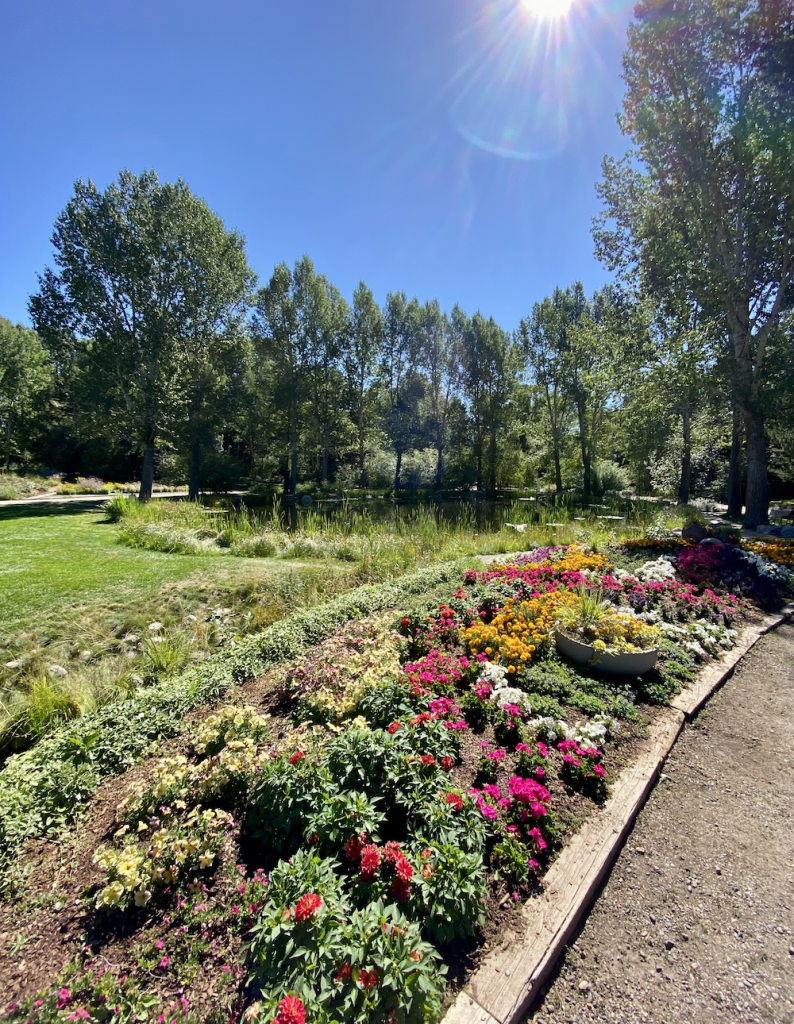 Yampa River Botanic is one of the most popular local venues and often hosts outdoor events like concerts, weddings, and other celebrations. 
This is also a great place to check out some of the local wildlife and native wildflowers and foliage. 
If you have kids, check out the children's garden, which hosts an annual fairy house contest every summer. 
6. Steamboat Scenic Gondola
Nothing beats a bird's eye view of the beautiful Colorado landscape. And with the Steamboat Gondola, you can do just that. 
While skiers might have the opportunity to enjoy the view while on the ski lift, you don't have to be a skier to enjoy a scenic ride on the Steamboat Gondola.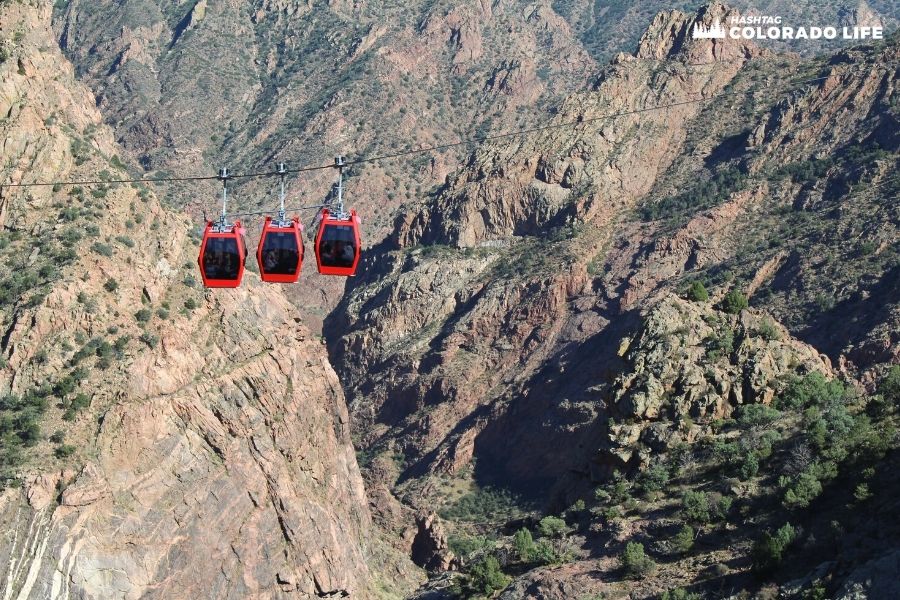 This nine-minute trip is worth the ticket price and includes breathtaking views of Mt. Werner and Yampa Valley. 
Make sure you grab your camera to document your family's voyage to the top. 
7. Vista Verde Ranch
About 30 minutes north of Steamboat Springs sits the picturesque grounds of Vista Verde Ranch.
This luxury ranch vacation will help you unwind and unplug from your busy schedule so you can enjoy an all-inclusive trip.
Vista Verde Ranch offers Adult-Only vacations as well as times of the year that is dedicated for families with kids. 
Enjoy free drinks, snacks, and chef-prepared meals in the dining hall three times per day. 
There are also homemade cookies available all day, plus gourmet snacks and free drinks during happy hour.
And be sure to sign up for all of the free daily activities you can get your hands on. 
Go snowmobiling, snowshoeing, horse-back riding, hiking, cross-country skiing, paddleboarding, and more. 
Or attend a cooking class, dancing lessons, or an outdoor yoga class in the summer.
Vista Verde Ranch is one of those vacations we are planning every year, it's just that amazing of a place.
8. Outlaw Mountain Coaster
If heart-pounding thrill rides are more your speed, then you won't want to miss an opportunity to ride the longest roller coaster in North America. 
Each cart can hold two people as they glide over 6,280 feet of tracks and reach speeds of up to 27 miles per hour. 
If you don't have any thrill seekers in your family, there's no need to worry. You'll have the opportunity to enjoy this ride at your own pace for just eight minutes. 
You have the ability to control your speed, which is great if you've got more timid travelers in your group. 
Whether you're traveling solo or with your family, this epic mountain roller coaster should be on the top of your list for things to do in Steamboat Springs.
9. Routt National Forest
Does a weekend of camping sound like your perfect outdoor getaway? If so, consider Routt National Forest for your next camping experience. 
This bejeweled landscape features a wide variety of terrains, including mountains and forests. 
The entire forest area covers 2.9 million acres and stretches throughout the northern parts of Colorado and Wyoming.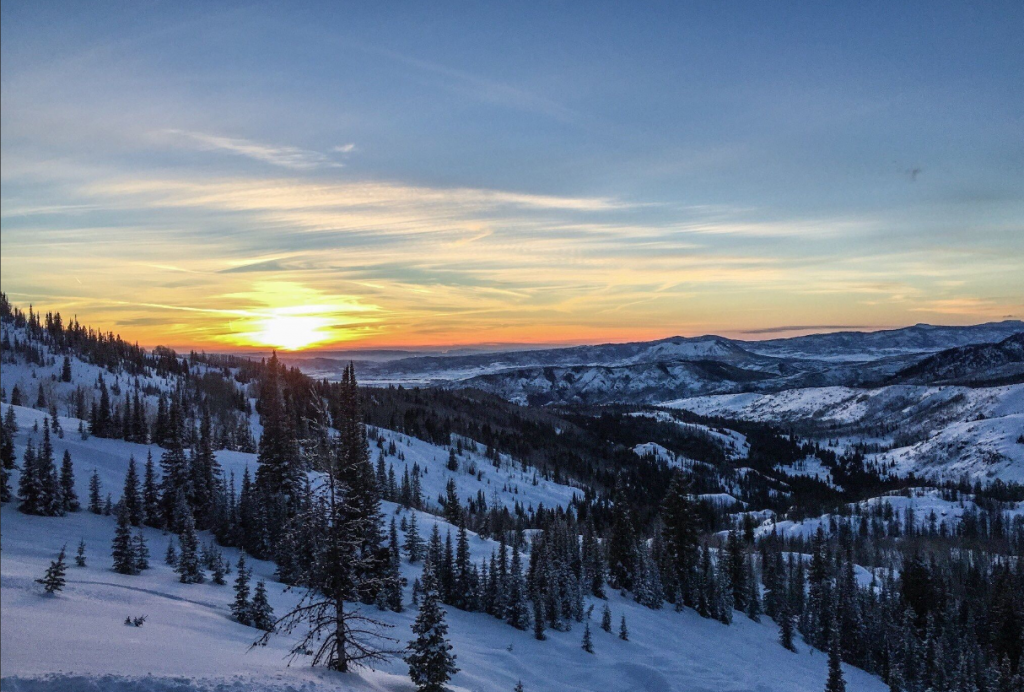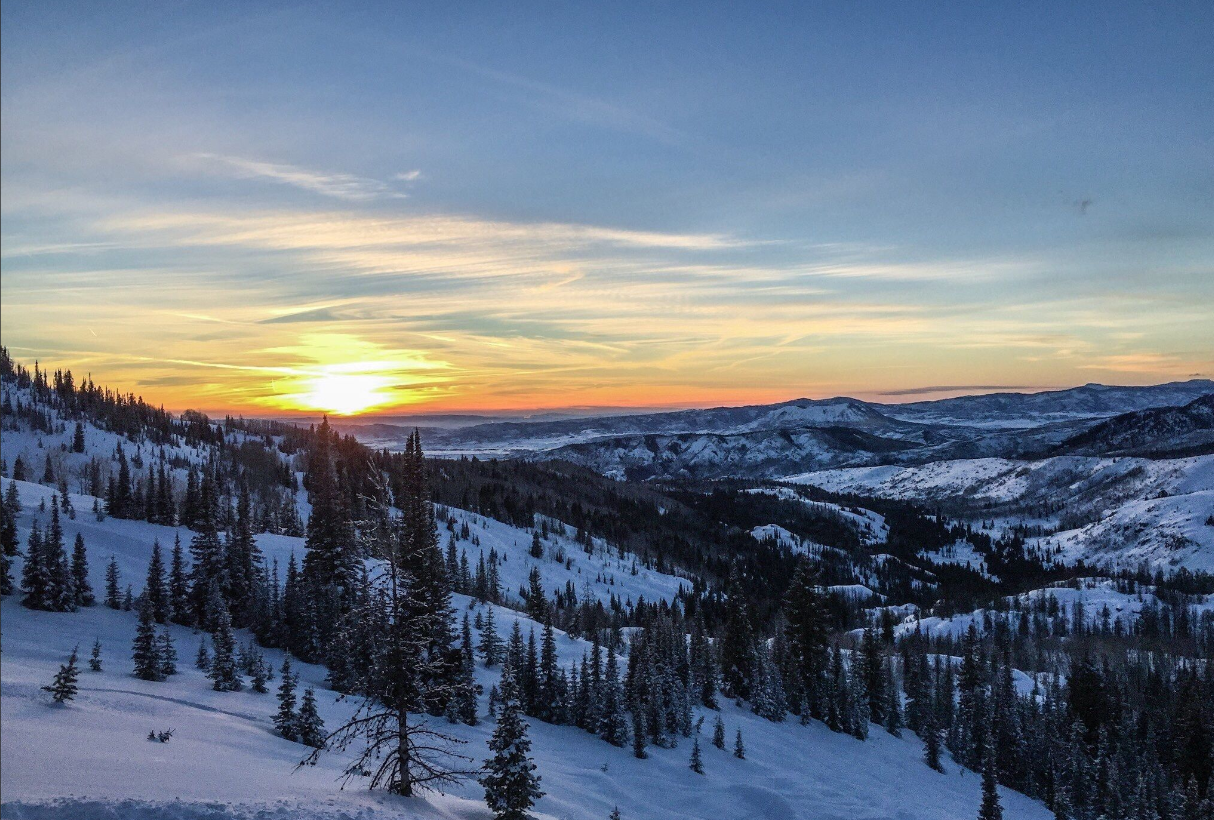 With an endless array of hiking and biking trails, you'll have no shortage of beautiful views to discover. 
In fact, the Routt National Forest is one of the best locations in the state for hiking and camping during the summer.
There are plenty of opportunities for lake and stream fishing throughout the forest too. 
10. Tread of Pioneers Museum
Colorado's rugged terrain and interesting history make it a fascinating area to learn more about. 
For the history buffs in your travel group, be sure to take a trip down to the Tread of Pioneers Museum. 
This quaint museum is nestled inside a historic Victorian-era house from 1908. 
It presents the opportunity to step back to discover how the first settlers lived in this beautiful yet rugged terrain. 
Explore and learn more about Colorado's rich agricultural history, local Native American tribes, the evolution of skiing, and more. 
Your kids will love the hands-on exhibits and interactive scavenger hunts. 
Be sure also to check out their list of current and future exhibits you won't want to miss during your Colorado trip. 
11. Steamboat Symphony Orchestra
The Steamboat Symphony Orchestra was founded in 1991 by local musicians. 
And today it still enjoys enriching local community events with beautiful live music that the whole family can enjoy. 
The beautiful Colorado landscape is inspiring on its own, but when paired with beautiful live classical music, it becomes something truly magical.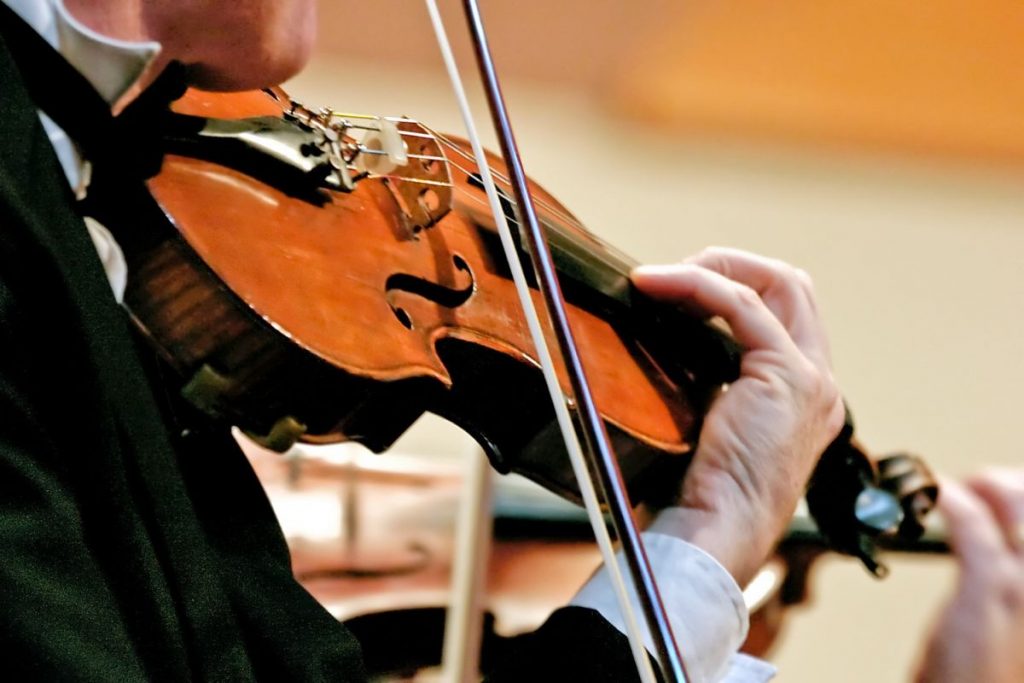 Steamboat Symphony Orchestra is also dedicated to providing music education opportunities through their immersion weekends and mentorship programs. 
Be sure to check out their calendar for a list of upcoming events and performances that are sure to inspire and delight you. 
12. Steamboat Art Museum
Local artists saw the importance of bringing beautiful art to this corner of Colorado, which is why they founded the Steamboat Art Museum in 2004. 
Located at the historic Rehder Building in the heart of Steamboat Springs, admission to the Steamboat Art Museum is free. 
This museum has become an important art museum in Colorado and is a great way to spend an afternoon away from your skiing and hiking adventures. 
To-date the museum has presented more than 45 exhibits to over 150,000 visitors.
On your way out, check out their gift shop, which is full of unique art, gifts, and souvenirs you're sure to treasure for a lifetime. 
13. Mount Zirkel Wilderness Area
For an opportunity to view local wildlife, plan a trip to Mount Zirkel Wilderness Area. 
This protected wildlife area boasts 159,939 acres and ten trailheads, with fees varying among the different sites. 
Whether you enjoy fishing, camping, horseback riding, or hunting, you'll find something for everyone to enjoy throughout this beautiful national forest.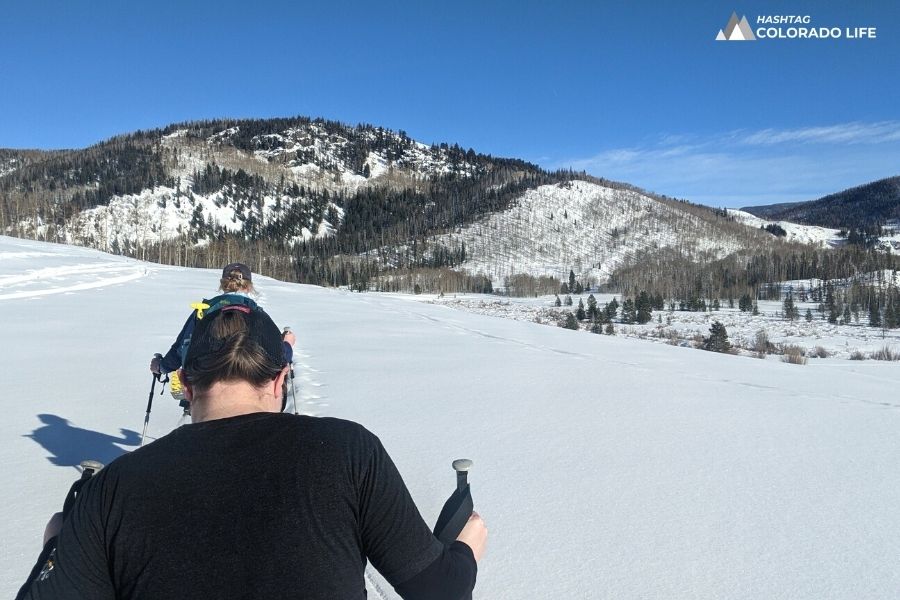 This area also provides bountiful opportunities to enjoy cross-country snowshoeing and skiing throughout the wintertime. 
This area is home to the Continental Divide National Scenic Trail and features more than 70 lakes and 15 mountain peaks.
While the Mount Zirkel Wilderness Area seems large it is contained inside the Routt National Forest, and is also where the Vista Verde Ranch is located.
14. Steamboat Whiskey Company
Are you a big fan of whiskey? For a great taste of authentic and locally distilled whiskey, stop at Steamboat Whiskey Company on your list while visiting Colorado. 
Steamboat Whiskey Company offers a plentiful selection of vodka, rum, and gin.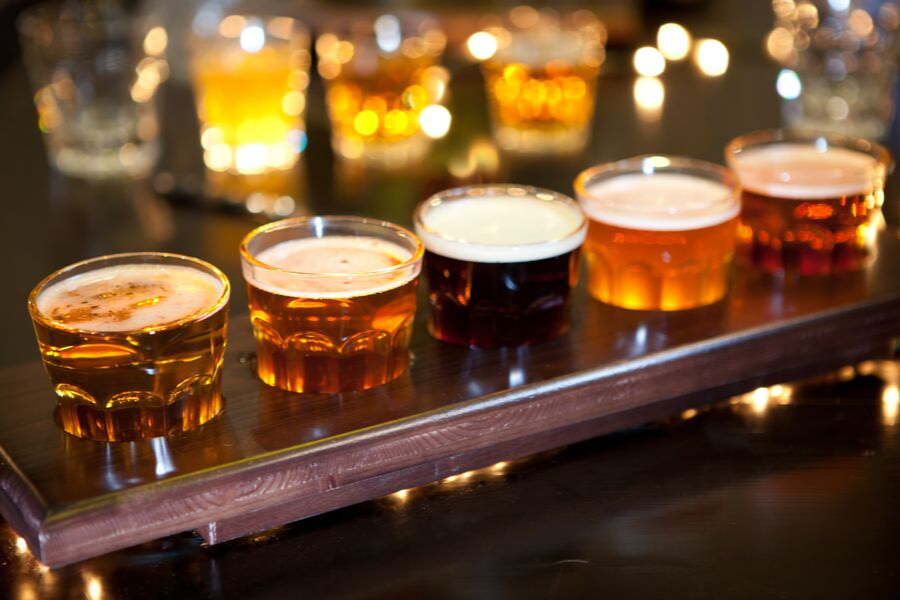 Stop by during happy hour and pair your cocktail with one of their house-made desserts that will tantalize your taste buds. 
If you are looking for a unique local gift for someone special, pick up a few of their gift cards on your way out. 
15. Howelsen Ice Arena
If you're looking for an opportunity to ice skate but don't want to wait for the winter. 
Head down to Howelsen Ice Arena, where you can get your ice skating fix all year round. 
Regardless of your level, you can lace up your skates and enjoy some time zipping around the rink.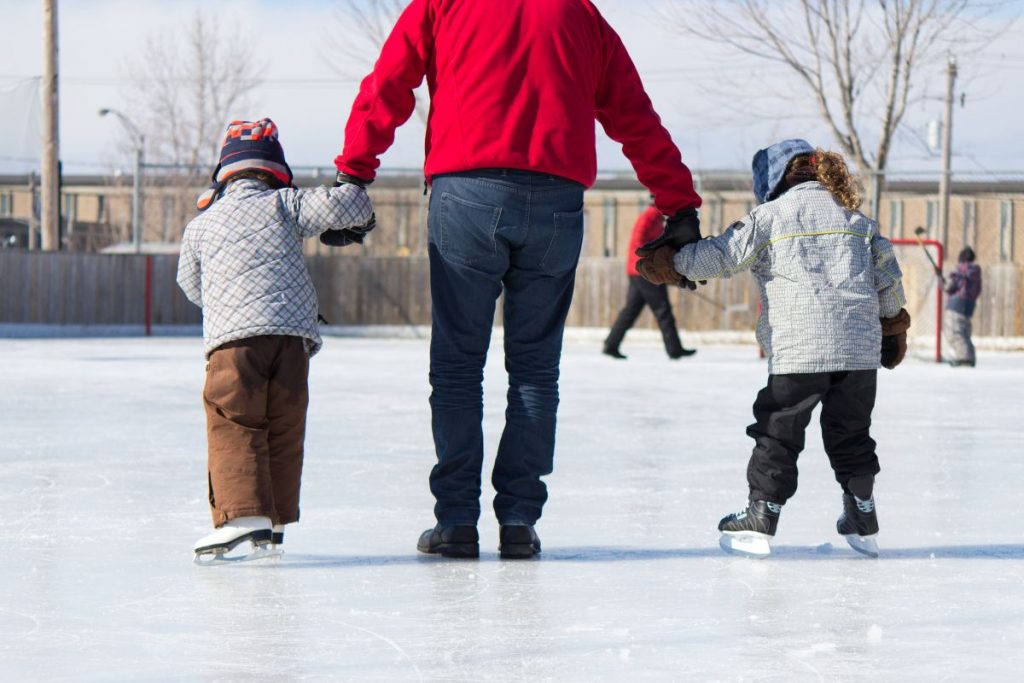 Check out their calendar for a list of drop-in hockey dates and times for all skill levels and ages. 
Howelsen Ice Arena also offers beginning, intermediate, and advanced ice skating lessons so you can improve your skills throughout the year. 
Or get ready for a quick game of ice hockey with friends.
16. Old Town Hot Springs
Colorado is renowned among the wellness community for many reasons, and the mineral-rich, naturally hot springs is one of them. 
The Old Town Hot Springs is a favorite among those looking for ways to engage in restful and relaxing opportunities during their vacation. 
This non-profit hot springs complex is perfect for those looking for an afternoon of bliss.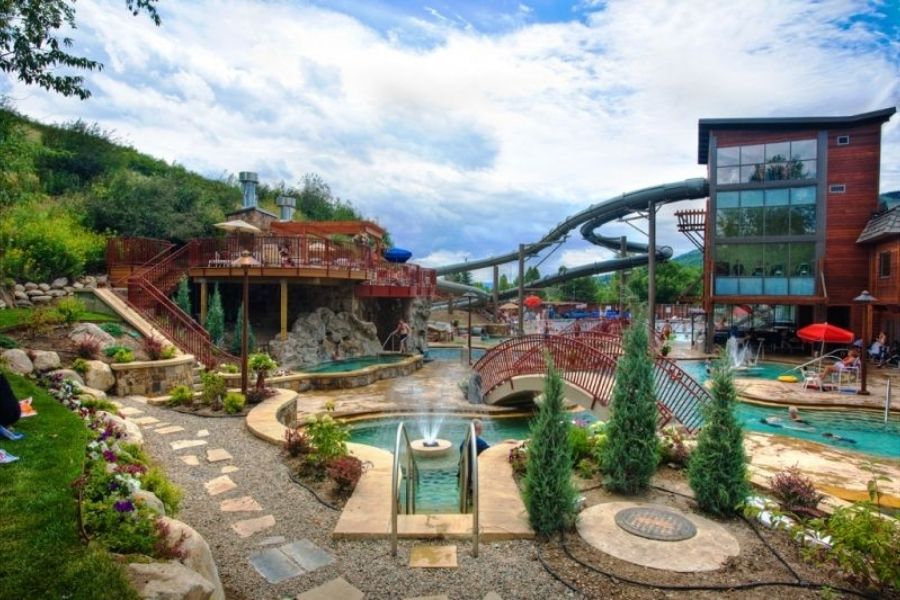 It features soothing natural hot springs, additional massage therapy services, and add-on treatments. 
There's even an opportunity to test your rock climbing skills at the indoor climbing wall. 
And don't forget to check out everything else this family-friendly complex has to offer. 
17. Amaze'n Steamboat Family Fun Park
Have fun all day with a group of friends or your family at the Amaze'n Steamboat Family Fun Park. 
Here you'll find things to do like an 18-hole mini golf course, squirt gun battle area, a human maze, laser tag, and lots more family-friendly activities.
You and your group can also enjoy gemstone panning where you can search for authentic gems and fossils from all over the world.
Not to mention the park has a Shoot'n Shower Basketball game that is like a typical arcade shooting-style but with a splashing surprise.
There really is something for everyone of every age to do at the Amaze'n Steamboat Family Fun Park. 
Best Things to Do in Steamboat Springs
There's a reason why Steamboat Springs has remained a popular tourist destination for travelers of all ages. 
With its breathtaking beauty and charming community, Steamboat Springs offers a much-needed respite from the hustle and bustle of everyday life. 
Whether you're vacationing with your family or thinking about moving to Colorado, there's never a shortage of fun activities and things to do in Steamboat Springs all year long.