23 Best Denver Hidden Gems That Are Local Favorites
This website may contain affiliate links and we may be compensated (at no cost to you!).
Denver is a well-known tourist location with popular attractions for anyone visiting Colorado. But it also has hidden gems that locals love and many lesser-known destinations to escape busy city life.
If you're looking for off-the-beaten path things to do in Denver, I'm sharing a list of my favorite hidden gems as a Colorado local.
Many of these destinations are easily accessible in the heart of the Denver area or are in close proximity to the city.
1. Denver Botanic Gardens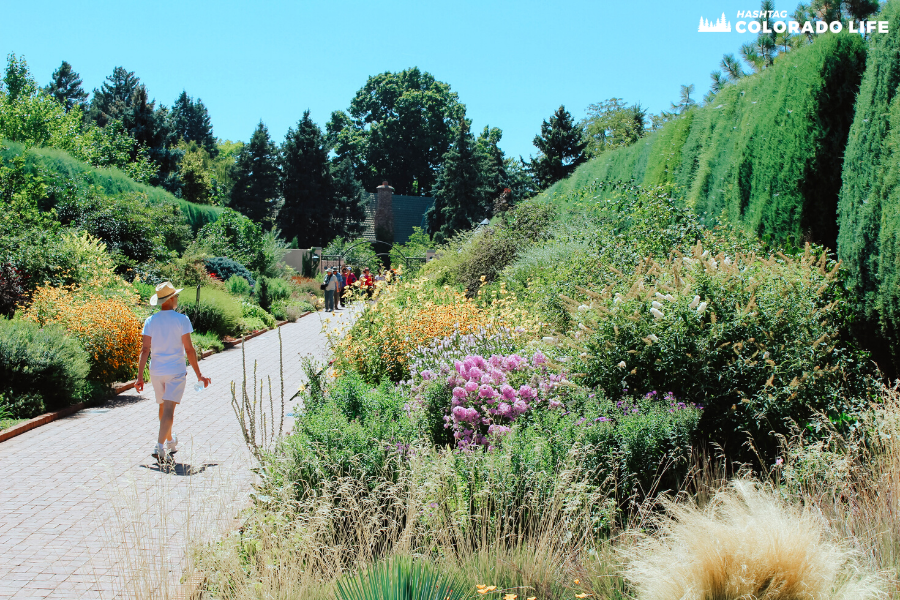 One of the best hidden gems in Denver is the Botanic Gardens, which is located in a historic neighborhood. It's one of my favorite places in the Mile High City to visit and I go several times a year.
The Denver Botanic Gardens is like a secret paradise tucked away from the hustle and bustle of everyday life.
With over 24 acres of beautifully landscaped gardens, it's a total haven for plant lovers and anyone seeking a breath of fresh air.
Plus, you'll be blown away by the sheer variety of plants and local flora that's featured here. From colorful wildflowers to towering trees, and everything in between, this place is a botanical dream come true.
The well-manicured paths lead you on a whimsical journey through different themed gardens, like the Japanese Garden or the Romantic Gardens.
There's even a rock alpine garden that will transport you to the serene mountains without leaving the city limits.
The Denver Botanic Gardens also features tons of cool events happening all year long, so there's something for everyone.
If you're looking to escape the concrete jungle for a little while and immerse yourself in a world of natural beauty, the Denver Gardens is the place to be.
2. Elitch Gardens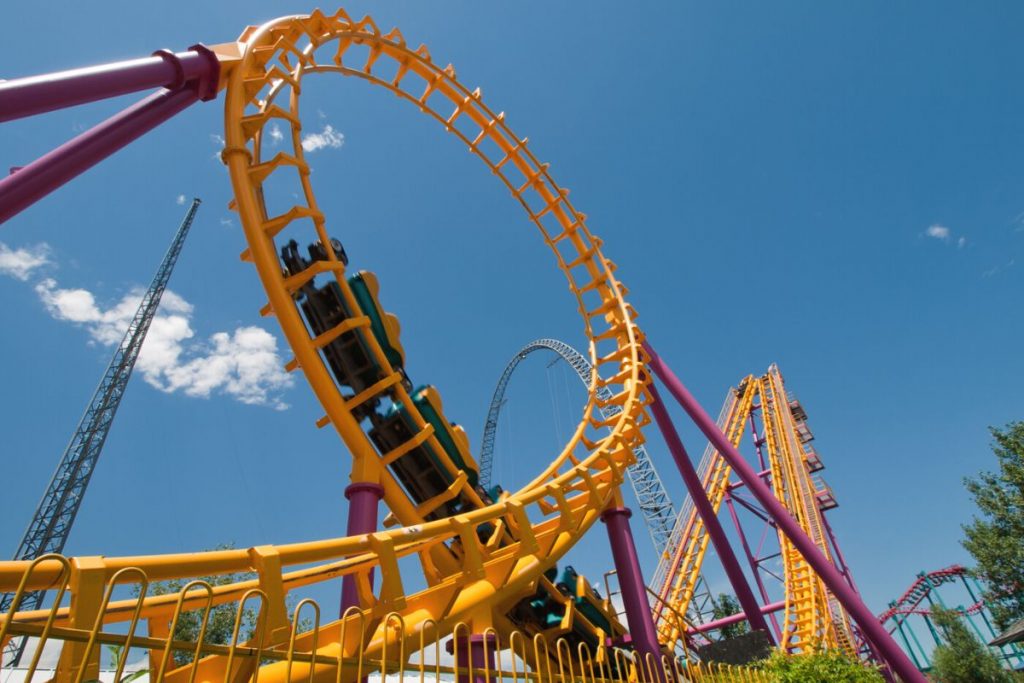 Nestled in the heart of Denver's business district lies a hidden gem that truly comes alive on warm summer evenings. Elitch Gardens is like no other amusement park you've ever been to.
This remarkable combination of a theme park and water park boasts world-class attractions and endless fun all year long.
Elitch Gardens proves to be a paradise for both kids and adults, thanks to an impressive selection of 40+ exhilarating rides, attractions, and engaging activities.
Lose yourself in the thrill of each ride, from heart-pounding roller coasters to adrenaline-pumping adventures that will leave you breathless.
As you explore the park, be sure to indulge in the irresistible temptation of amusement park classics like mouth-watering funnel cakes.
Release your inner child alongside your partner and revel in the magic of Elitch Gardens. This one-of-a-kind destination combines the thrill of a theme park with the refreshing splash of a water park.
3. Red Rocks Park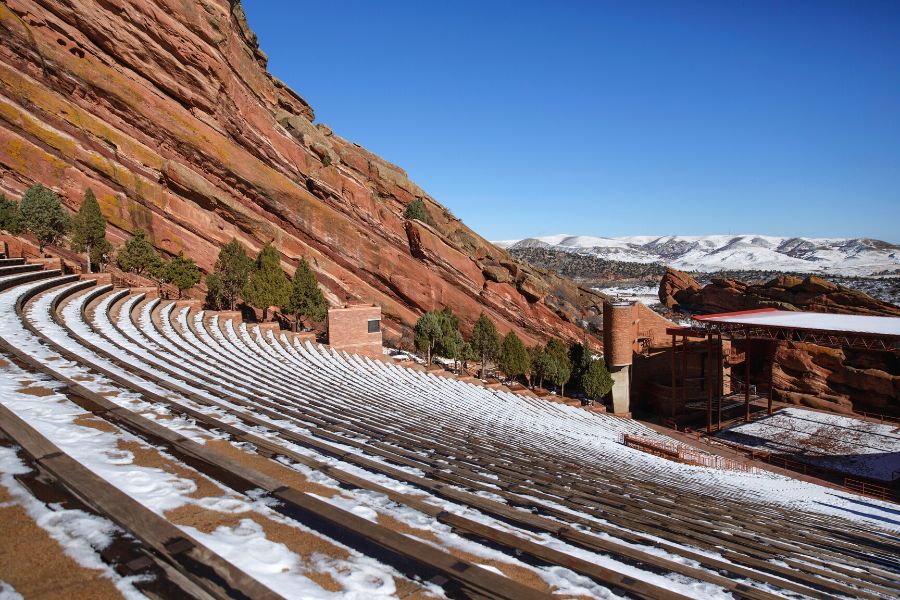 For another amazing outdoor gem near Denver, check out the historic Red Rocks Park and Amphitheater. It's a must-visit spot that'll leave you in awe.
This iconic outdoor concert venue is nestled in the foothills just outside of the city, and is a sight to behold.
What makes Red Rocks so special are the massive towering red sandstone rocks that have formed to create a natural amphitheater.
For decades this has provided a breathtaking backdrop for any performance.
Imagine watching your favorite band or artist while surrounded by this stunning beauty of nature. It's truly a unique experience you won't find anywhere else.
But Red Rocks isn't just for concerts. You can explore the area with a fun hike, or workout class during the day too.
Take a guided tour like this Foothill Explorer Tour, where you'll learn all about the fascinating history, geology, and wildlife of the region. It's a great way to appreciate the natural wonders of Colorado.
Red Rocks Park boasts a network of trails that wind through the picturesque landscape, offering breathtaking views at every turn.
Whether you're a seasoned hiker or just looking for a leisurely stroll, there's a trail for everyone. Red Rocks Park combines stunning natural beauty with incredible live events and performances.
4. Rocky Mountain National Park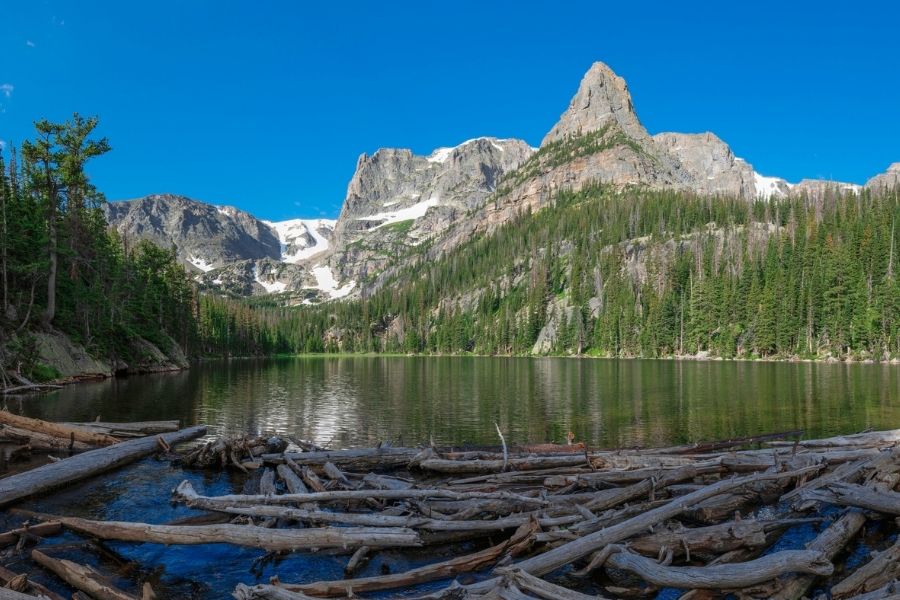 Rocky Mountain National Park may be more well-known than some of the other places on this list, but it's a state gem none-the-less. If you're craving a dose of nature's finest, this place is an absolute must-visit.
Just a short drive from Denver, Rocky Mountain National Park is a wilderness paradise that'll leave you breathless.
Imagine vast expanses of rugged mountains, sparkling alpine lakes, and picturesque meadows teeming with wildlife. It's like stepping into a postcard, for real!
I recommend taking a private tour like this Discover Rocky Mountain National Park Tour, and let a knowledgeable guide lead you through this majestic landscape.
You'll learn about the park's history, spot incredible wildlife like elk and bighorn sheep, and soak in the awe-inspiring beauty all around you.
Hiking enthusiasts will also enjoy Rocky Mountain National Park as it offers a plethora of trails suited for all levels of adventurers.
From easy strolls to challenging treks, you'll have a blast exploring the wilderness and reveling in the jaw-dropping views.
And don't forget your camera as RMNP is a photographer's dream come true! Capture stunning shots of snow-capped peaks, cascading waterfalls, and vibrant wildflowers that dot the landscape.
If you're ready to escape the hustle and bustle of the city, don't miss out on Rocky Mountain National Park. It promises unforgettable experiences and endless natural beauty.
5. The Molly Brown House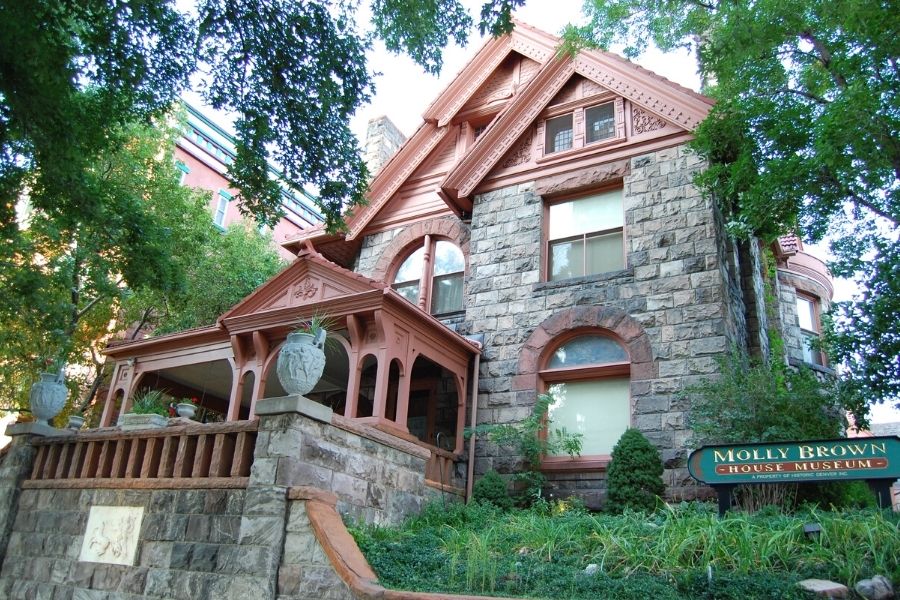 For a true hidden gem inside the city limits of Denver, check out the Molly Brown House Museum.
This perfect place is a true treasure trove of history that'll transport you back in time. It's a must-visit for anyone craving a glimpse into Denver's past.
Located in the downtown area, the Molly Brown House Museum is the former home of the legendary Margaret "Molly" Brown. She's most well-known for surviving the sinking of the Titanic.
Step inside this beautifully preserved Victorian-era house and prepare to be immersed in the fascinating life and times of this iconic figure.
Explore the rooms filled with period furniture, exquisite artwork, and personal belongings that offer a glimpse into Molly Brown's affluent lifestyle.
Knowledgeable guides are on hand to share captivating stories about her life, philanthropy, and her role as an activist for women's rights.
As you wander through the museum, you'll gain insight into Denver's history and its thriving social scene during the early 20th century.
From the elegant parlors to the opulent dining room, every corner of this house holds a tale waiting to be discovered.
Don't miss the chance to experience a fascinating journey through time, offering a unique perspective on one of Denver's most captivating figures.
6. Denver Museum of Nature & Science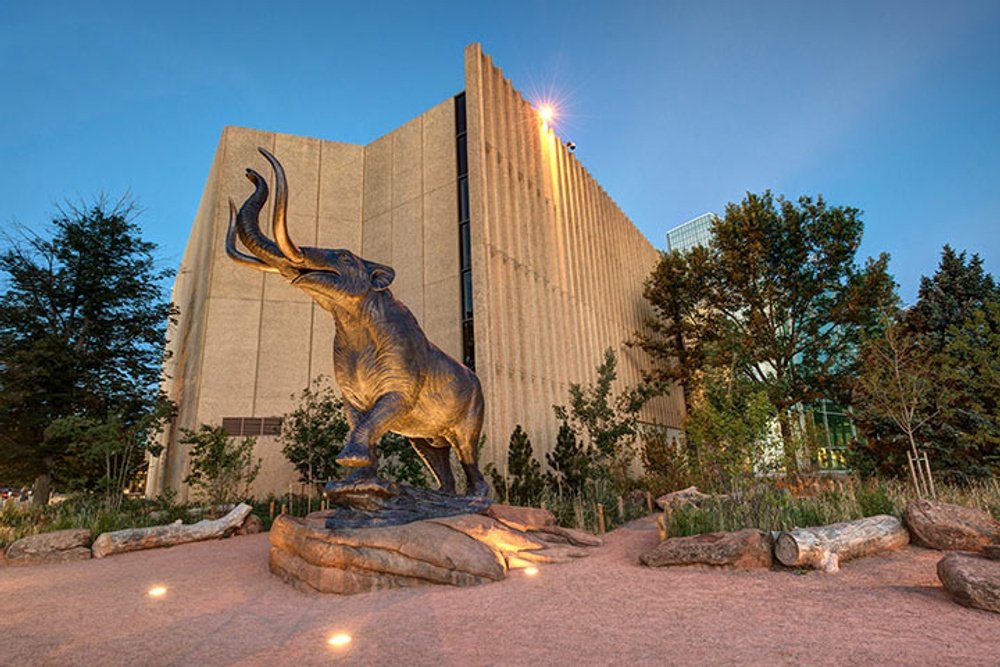 Nestled in City Park, the Denver Museum of Nature & Science is a treasure trove of knowledge. It offers a wide array of exhibits and interactive experiences.
From prehistoric fossils to cutting-edge scientific discoveries, this museum has it all. In fact, it's my favorite museum in Denver and one I enjoy visiting often.
Immerse yourself in the wonders of the universe at the planetarium, where mind-bending shows transport you to distant galaxies and reveal the mysteries of space.
Marvel at the ancient artifacts in the Egyptian mummy exhibit or explore the fascinating world of dinosaurs in the renowned fossil halls.
What really sets this museum apart for me is its commitment to hands-on learning. Kids and adults alike can engage in interactive displays that make science come alive.
From digging for fossils to conducting virtual experiments, there's no shortage of engaging activities to satisfy your curiosity.
Oh, and did I mention the stunning views of the Rocky Mountains from the museum's rooftop terrace? It's the perfect spot to catch your breath and take in the beauty of nature surrounding the city.
Unearth the hidden gem that is the Denver Museum of Nature & Science. And prepare to be captivated by the wonders of the natural world, expand your knowledge, and indulge your passion for discovery.
7. Wings Over the Rockies Air & Space Museum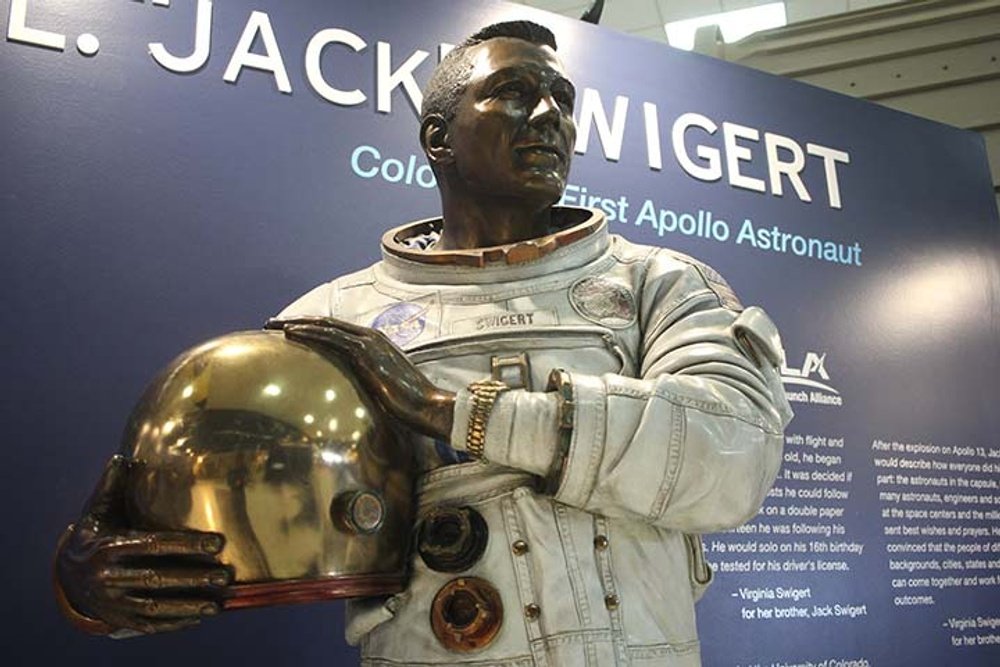 If you're on the hunt for something to do in Denver that'll make your heart soar, look no further than the Wings Over the Rockies Air & Space Museum.
Get ready to embark on an exciting journey through the fascinating world of flight. Located in the former Lowry Air Force Base Hangar, this museum is a haven for aviation history buffs and space aficionados alike.
Explore a vast collection of aircraft, from vintage warplanes to modern marvels, and get up close to iconic and historic aircraft.
But, this Denver museum isn't just about the planes. The Wings Over the Rockies also offers a captivating insight into the history of space exploration.
Discover the wonders of the cosmos as you delve into exhibits showcasing the Apollo moon landing and the technological advancements that have propelled us into the final frontier.
For an extra thrill, don't miss the opportunity to climb aboard a flight simulator and experience what it's like to pilot a plane. It's an adrenaline-pumping adventure that'll make you feel like a true aviator.
The Wings Over the Rockies Air & Space Museum is truly a unique destination that provides an immersive experience for aviation enthusiasts of all ages.
8. Capitol Hill Neighborhood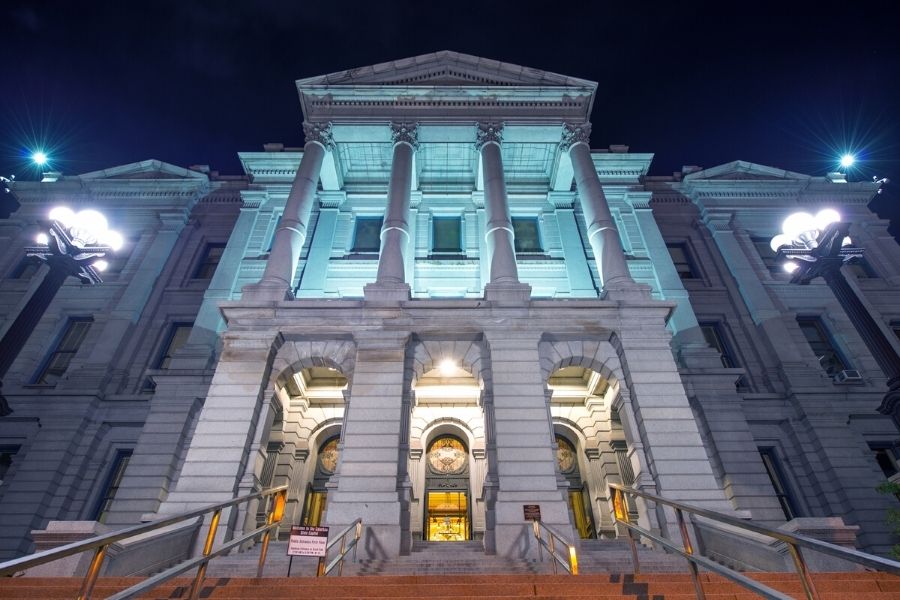 For a truly local experience, check out the historic Capitol Hill neighborhood. This vibrant area is a treasure trove of architectural wonders, cultural hotspots, and intriguing stories.
Nestled just east of downtown Denver, Capitol Hill boasts a rich history and a vibrant atmosphere.
Take a leisurely stroll through its tree-lined streets and marvel at the magnificent Victorian and Queen Anne-style houses. It's like being transported back to another era.
But Capitol Hill isn't just about beautiful architecture as it's also home to some of Denver's most fascinating attractions.
Discover the Colorado State Capitol building, an iconic structure topped with a stunning golden dome.
Then, immerse yourself in the neighborhood's vibrant arts scene by visiting art galleries, theaters, and museums.
Catch a captivating performance at the Denver Center for the Performing Arts or explore the collections at the Molly Brown House Museum.
If you're feeling adventurous, join a twilight ghost tour and hear spine-chilling tales of the neighborhood's haunted history.
Walk the streets where legends and ghostly apparitions are said to roam, adding a thrilling twist to your exploration.
Capitol Hill is a local neighborhood that offers a unique blend of history, culture, and a touch of mystery.
9. RiNo Arts District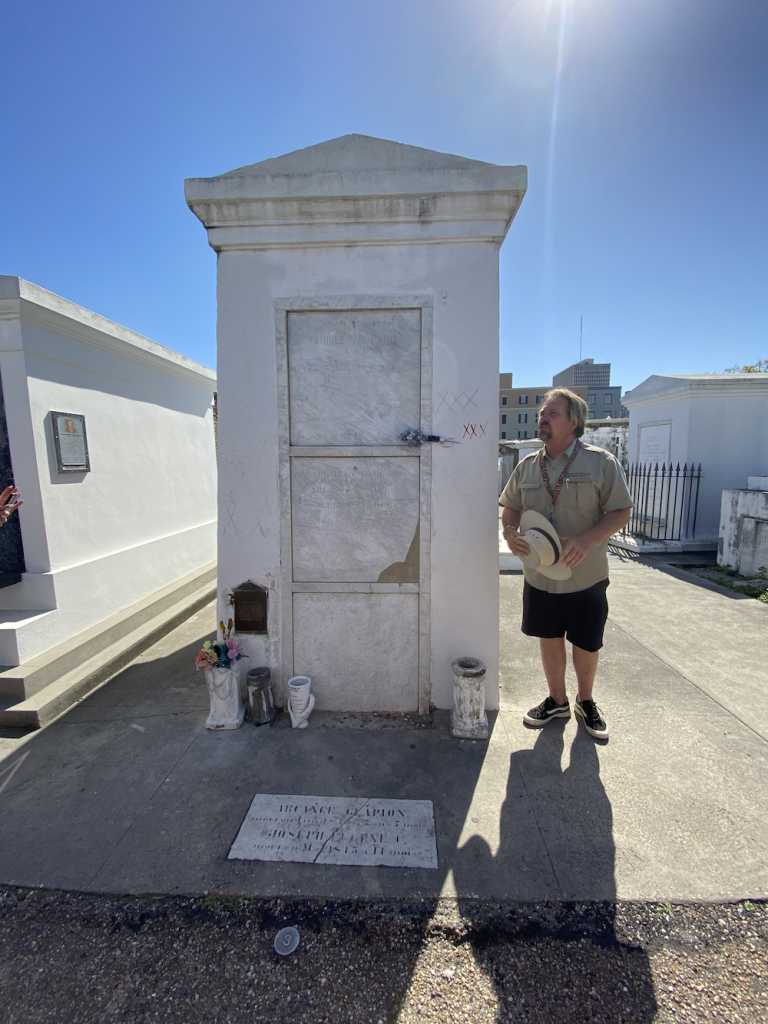 As a local to Colorado, I have fully immersed myself into the food scene of Denver, but the RiNo Arts District is a whole different experience. It combines delectable eats with vibrant street art and graffiti.
This hip neighborhood is a haven for creative souls and culinary adventurers alike. Located just north of downtown Denver, RiNo (short for River North) is a thriving community bursting with artistic expression.
The streets are adorned with mesmerizing murals, colorful graffiti, and captivating sculptures that will leave you in awe.
But the artistic charm of RiNo doesn't end with its visuals. The district is also home to a bustling food and craft beers that will tantalize your taste buds.
Join this RiNo District Food and Craft Beer Tour to explore the area's culinary delights.
Sample mouthwatering dishes prepared by local chefs, sip on handcrafted beers from neighborhood breweries, and uncover tasty flavors.
As you wander through the streets, you'll find an array of eclectic shops, galleries, and studios showcasing the works of talented artists and artisans.
From contemporary art galleries to quirky boutiques, there's something to inspire and delight every visitor.
RiNo Arts District is definitely a hidden gem that invites you to immerse yourself in the creativity, flavors, and vibrant energy of Denver's art scene.
10. Denver's Cocktail Scene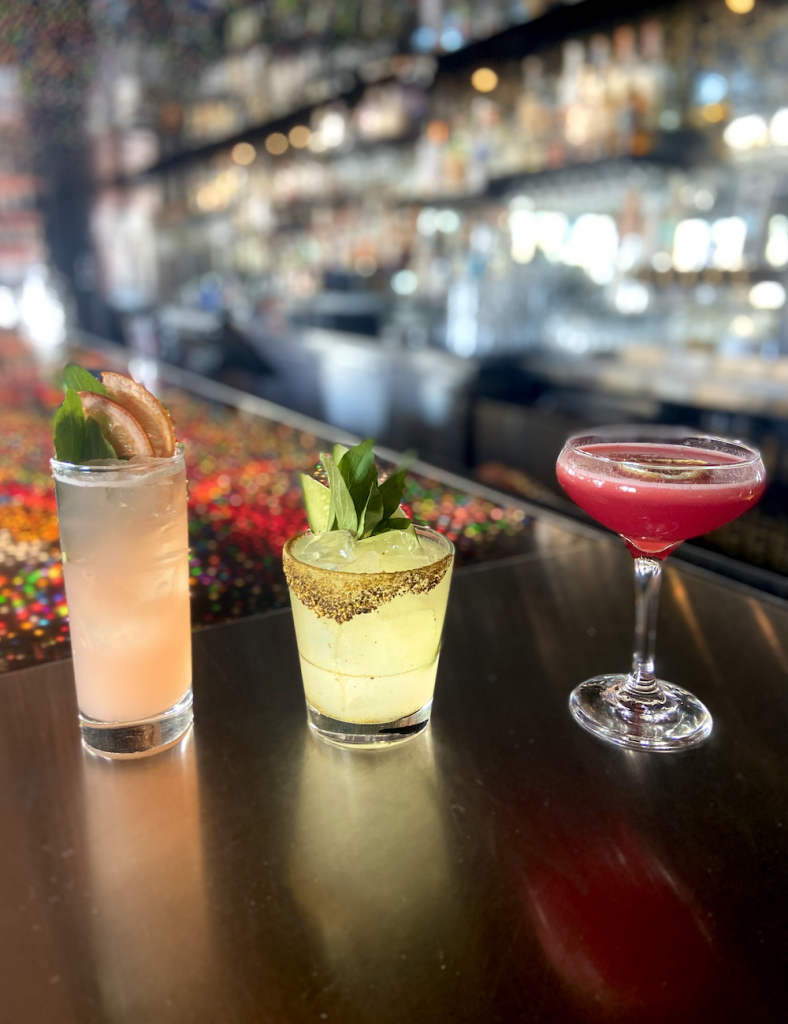 Not to be outdone by Denver's art scene, the cocktail world in the Mile HIgh City will tantalize your taste buds and shake up your evening.
Prepare for a thrilling adventure as you delve into a world of mixology mastery and savor the finest libations the city has to offer.
Denver's cocktail scene is a treasure trove of hidden gems and innovative concoctions. From speakeasy-style bars to trendy lounges, there's a watering hole for every discerning palate.
Embark on this Denver Cocktail Tour to uncover the city's best-kept secrets and indulge in expertly crafted drinks. This guided tour takes you through a curated selection of Denver's top cocktail establishments.
Sip on handcrafted libations prepared by talented bartenders who are passionate about their craft. Explore unique flavor combinations, local spirits, and inventive techniques that elevate the art of mixology.
As you navigate the city's cocktail hotspots, you'll also learn about the history of Denver's drinking culture and the stories behind each establishment.
Immerse yourself in the ambiance of hidden speakeasies, trendy rooftop bars, and stylish lounges that showcase the city's vibrant nightlife.
Denver's cocktail scene is a hidden gem that offers a delightful blend of innovation, craftsmanship, and immersive experiences.
11. Denver Union Station
Another cool spot in Denver is, without a doubt, Union Station. This iconic transportation hub is a true hidden gem that deserves a spot on your itinerary.
Located in the center of the city, the Denver Union Station is not just your average train station. It's a dynamic destination that offers a unique mix of history, entertainment, and culinary delights.
Join this Lower Downtown Historic Walking Tour to uncover the stories and secrets of this remarkable landmark.
As you wander through the station, you'll be transported back in time, surrounded by stunning architectural details and a captivating ambiance.
Learn about the station's role in shaping Denver's history as a railway hub and witness the seamless integration of historic charm with modern amenities.
Union Station is a vibrant gathering place that buzzes with activity. Indulge your taste buds at one of the many restaurants, bars, and cafes that call the station home.
From craft cocktails to gourmet fare, there's something to satisfy every craving. And don't miss the chance to relax in the beautiful outdoor plaza.
Here you can soak in the lively atmosphere and admire the stunning architecture.
With its bustling energy and unique charm, Denver Union Station is a unique destination that promises a delightful experience for visitors of all ages.
12. 16th Street Mall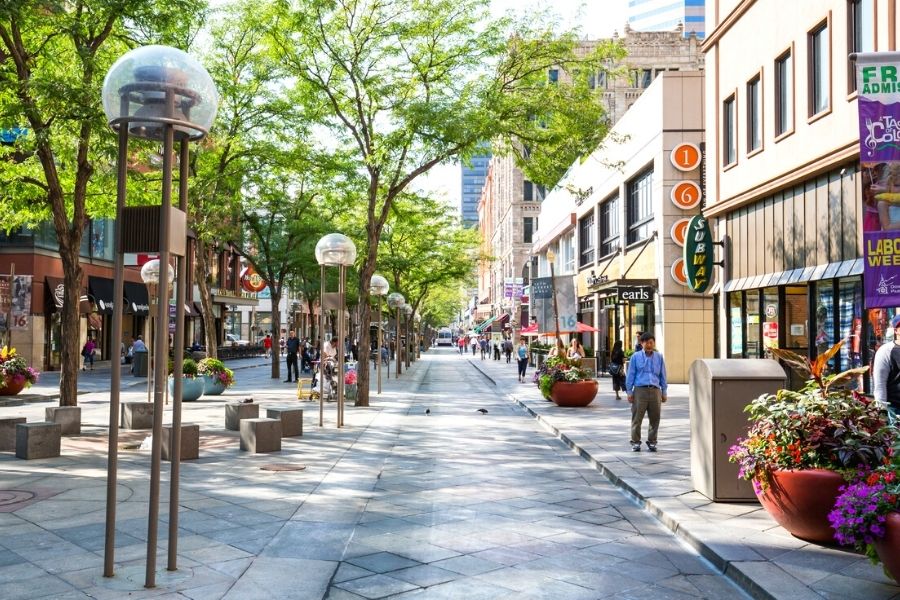 For outdoor shopping at its best, I highly recommend taking a walk down 16th Street Mall.
This pedestrian-friendly hub is a lively and eclectic destination that's sure to captivate your senses.
In downtown Denver, the 16th Street Mall stretches for over a mile and is lined with a fantastic array of shops, restaurants, and entertainment options.
Hop on a guided Segway tour to fully immerse yourself in the charm and energy of this cool shopping experience.
As you glide along the mall, you'll discover a treasure trove of unique boutiques, popular retailers, and local artisans showcasing their crafts.
From fashion to home decor, there's something for every style and taste. But 16th Street Mall isn't just about shopping as it offers a wealth of delicious places to eat.
Indulge your taste buds at the diverse range of restaurants, cafes, and food carts that offer everything from international cuisine to local favorites.
Whether you're in the mood for a gourmet meal or a quick bite, you'll find plenty of options to satisfy your cravings.
The mall is also a hub for entertainment, with street performers, live music, and cultural events adding a vibrant atmosphere to your visit.
Take a break to enjoy a captivating performance or simply people-watch as you soak in the city's energy.
The 16th Street Mall is a hidden gem that offers a delightful mix of shopping, dining, and entertainment.
13. International Church of Cannabis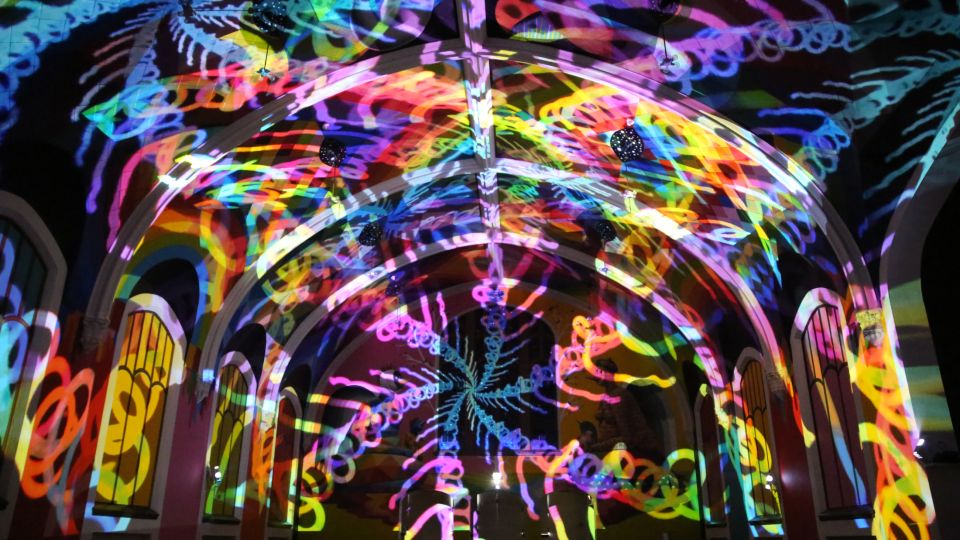 I can't mention a list of the best hidden gems in Denver without sharing something about cannabis.
If you're looking for a unique blend of art, spirituality, and cannabis culture, then the International Church of Cannabis is a must-visit destination.
Prepare for a mind-expanding experience that pushes boundaries and invites you to explore new realms of consciousness.
Tucked away in a historic building in the West Washington Park neighborhood, this vibrant church is not your traditional place of worship.
It's a sanctuary where art and spirituality converge, creating a truly one-of-a-kind atmosphere.
For an immersive journey that will captivate your senses, join the BEYOND Laser Light Show and Guided Meditation.
Guided meditation sessions provide an opportunity for introspection and self-discovery.
What sets the International Church of Cannabis apart is the idea that the use of cannabis as a tool for spiritual exploration and personal growth.
It also provides a safe and inclusive space for those who choose to incorporate it into their spiritual practices.
The interior of the church is adorned with stunning artwork that embraces diverse styles and symbolism.
Marvel at the vibrant murals created by renowned artists, which depict themes of spirituality, love, and unity.
The International Church of Cannabis offers a truly unique and thought-provoking experience.
It invites you to challenge conventional norms, explore your spirituality, and engage with art in a meaningful way.
14. Larimer Square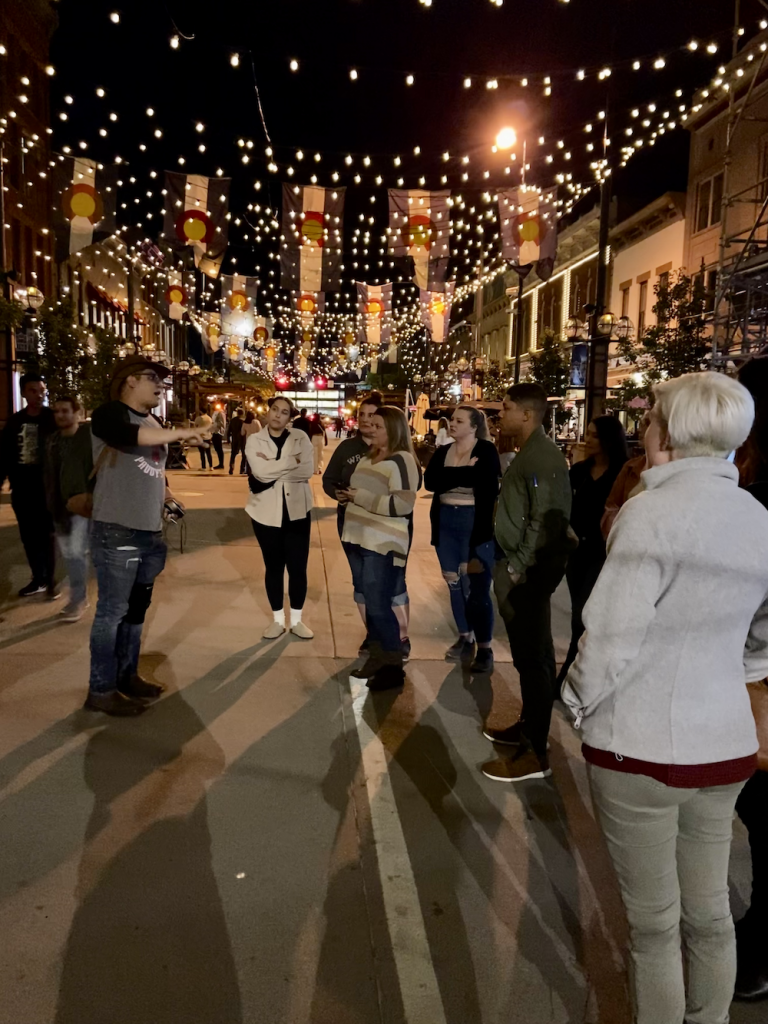 Larimer Square is a local favorite that's not well-known among tourists. This historic neighborhood offers charm, culinary delights, and vibrant nightlife.
Tucked away in downtown Denver, this iconic block is a true hidden gem in Colorado that offers a unique blend of history and contemporary allure.
This historic district dates back to the 19th century, making it one of the oldest blocks in the city.
Its beautifully preserved buildings boast stunning architecture and serve as a backdrop for a thriving hub of restaurants, boutiques, and galleries.
As you stroll along Larimer St, you'll discover a world of culinary delights. From award-winning restaurants to cozy cafes, the diverse dining options cater to every palate.
Indulge in farm-to-table cuisine, savor international flavors, or enjoy a refreshing drink on one of the charming patios.
In addition to the delicious dining scene, Larimer Square is also a shopper's paradise. It offers an array of boutiques and specialty shops offering everything from fashion and accessories.
Explore unique gifts and local artisanal goods within the historic buildings and find treasures to take home. As the sun sets, the square comes alive with a vibrant nightlife scene.
From craft cocktails to live music venues, you can immerse yourself in Denver's energetic social scene. Larimer Square is a hidden gem that seamlessly blends history, culture, and culinary delights.
15. Denver Downtown Aquarium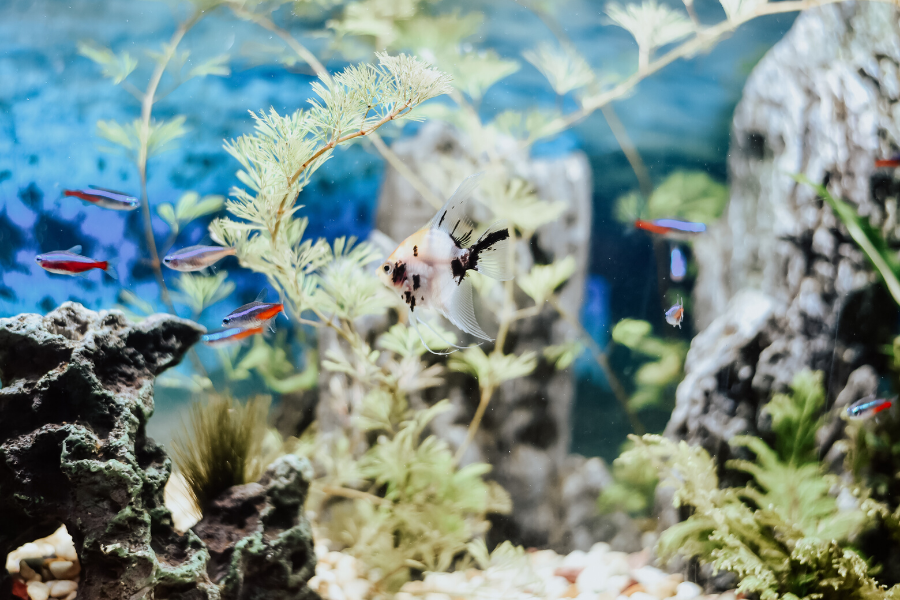 For an underwater adventure like no other, I highly recommend a stop at the Denver Downtown Aquarium. This captivating destination promises a memorable experience for visitors of all ages.
Located near Elitch Gardens, the Downtown Aquarium invites you to dive into a world of aquatic wonders.
With over a million gallons of water, this immersive attraction houses a diverse array of marine life from around the globe.
Embark on a journey through various exhibits, each showcasing unique ecosystems and fascinating creatures.
From vibrant coral reefs teeming with tropical fish to the majestic sight of sharks gliding overhead, you'll be mesmerized by the stunning displays.
Explore the interactive touch tanks where you can get up close and personal with stingrays and other marine animals.
Don't miss the chance to catch a live feeding or attend an educational presentation to learn more about the incredible underwater world.
The Denver Downtown Aquarium also offers thrilling experiences like the Dive with the Sharks program. This is where you can plunge into the depths and swim alongside these magnificent creatures.
With its immersive exhibits and engaging experiences, the Downtown Aquarium is a hidden gem that offers a fascinating glimpse into the wonders of the ocean.
16. The Denver Graffiti Scene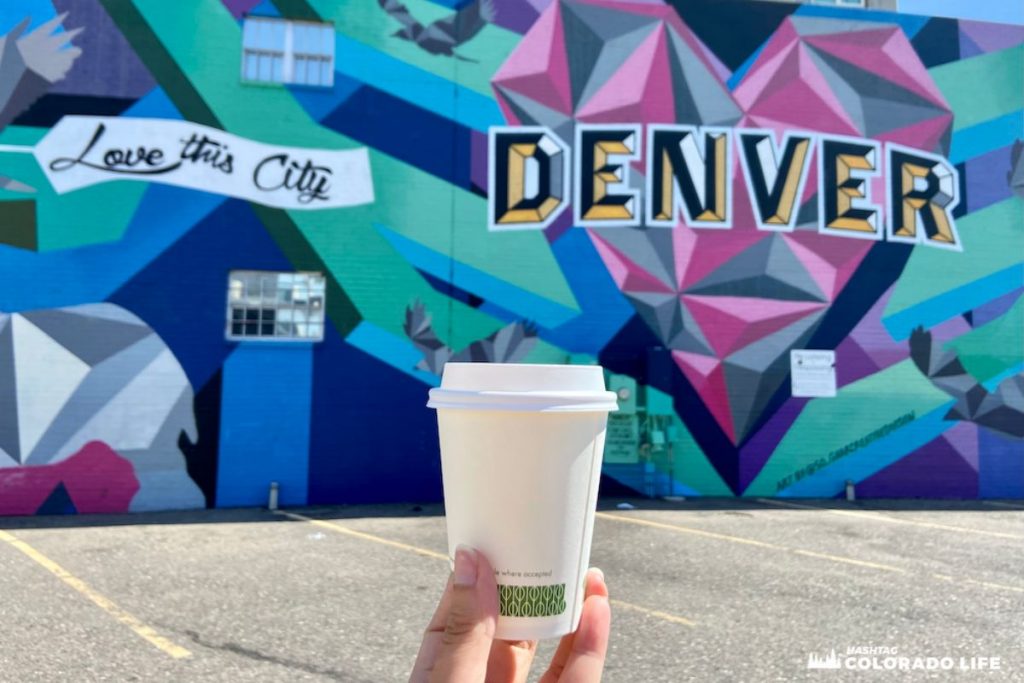 The city of Denver is known among locals for vibrant street art and urban creativity, which makes Denver's graffiti scene a unique experience.
Bursting with color and expression, this underground art movement is a must-see for those looking to immerse themselves in the city's artistic spirit.
Join this Denver Graffiti Tour to discover the hidden gems and artistic masterpieces that adorn the city's walls.
Led by knowledgeable guides, this tour takes you through the neighborhoods where street art flourishes. It provides insight into the artists and the stories behind their work.
As you explore the streets, you'll encounter an eclectic mix of styles, from large-scale murals to intricate stencils and thought-provoking graffiti.
Each piece carries a unique message, reflecting the artist's vision and the pulse of the city.
Denver's graffiti scene isn't just about the art as it also serves as a platform for local artists to make a statement, challenge norms, and engage with the community.
17. Washington Park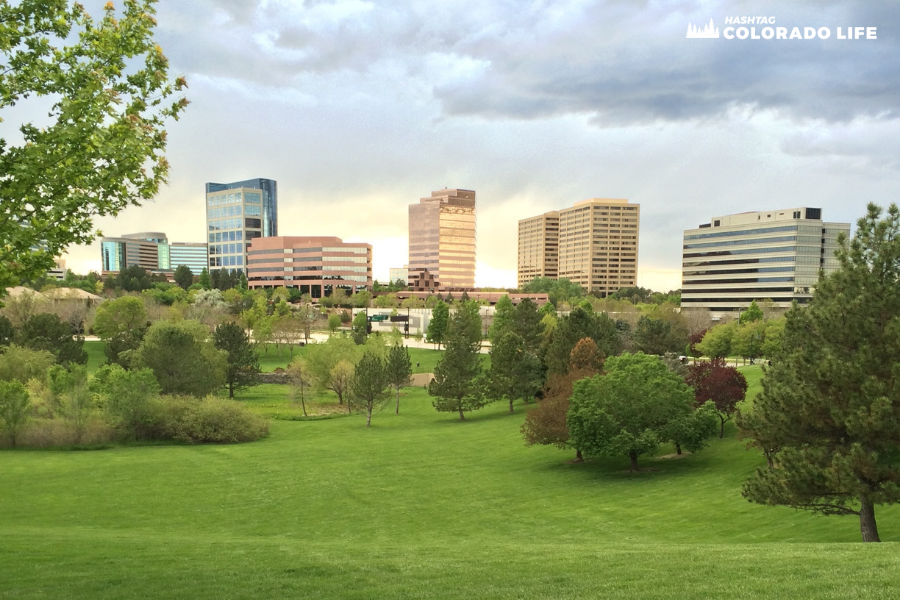 Get ready to escape busy city life and reconnect with nature thanks to Washington Park.
This picturesque oasis is a true hidden gem that offers a peaceful retreat right in the heart of Denver.
Located in the charming Washington Park neighborhood, this expansive park spans over 160 acres and boasts a variety of recreational opportunities.
From lush green spaces and scenic gardens to serene lakes and meandering paths, Washington Park has something for everyone.
Nature enthusiasts can explore the park's trails, perfect for jogging, biking, or leisurely walks.
Take in the beauty of the blooming flowers and vibrant foliage as you meander through the park. Or find a peaceful spot to relax and enjoy a picnic with friends and family.
Washington Park is also home to two picturesque lakes, where you can rent pedal boats and spend a leisurely afternoon gliding across the calm waters.
If you're a fitness enthusiast, you'll find tennis courts, soccer fields, and a recreation center where you can engage in various sports and activities.
For those seeking tranquility, the park's formal gardens offer a serene atmosphere and a chance to admire the colorful blooms and manicured landscapes.
Take a moment to sit by the water fountain or find a shady spot under the trees and soak in the peaceful ambiance.
18. The Dairy Block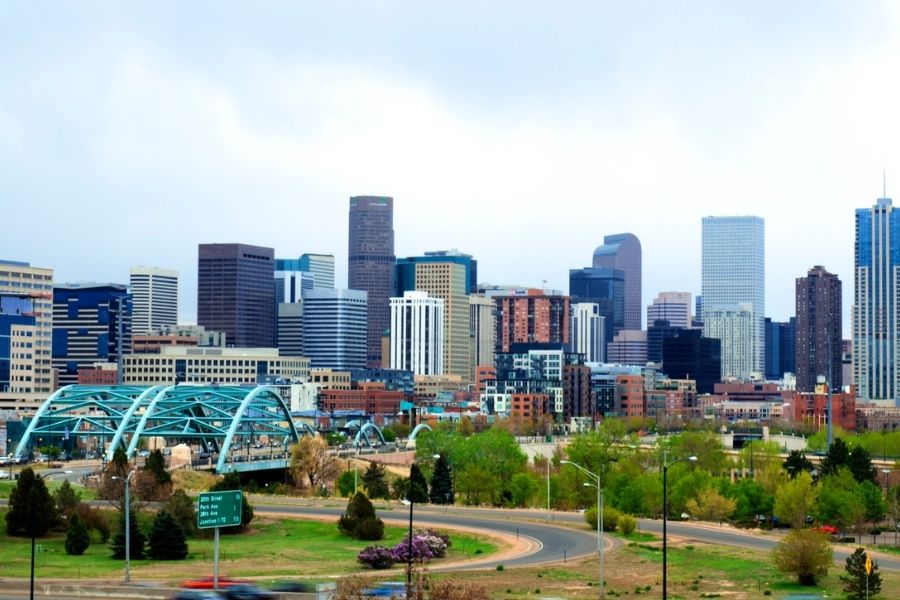 A recent addition to Denver's ever-expanding food scene is the historic Dairy Block. This area combines history, creativity, and a vibrant atmosphere.
Tucked away in downtown Denver, this lively micro-district offers a unique and unforgettable experience.
Once the site of the historic Windsor Dairy, the Dairy Block has been transformed into a thriving hub of entertainment, dining, and shopping.
This pedestrian-friendly enclave is filled with charming alleys, stylish boutiques, and innovative eateries that are sure to captivate your senses.
Explore the alleyways adorned with colorful street art and discover hidden gems at every turn.
From trendy fashion boutiques to curated home goods stores, the Dairy Block showcases a carefully curated selection of local and independent businesses.
Indulge your taste buds at the wide array of dining options available. From craft breweries to artisanal coffee shops, there's something to satisfy every craving.
Don't miss the chance to try unique culinary experiences, such as gourmet ice cream sandwiches or handcrafted cocktails.
The Dairy Block is also home to the vibrant Maven Hotel, where you can stay in style and enjoy the energetic atmosphere.
Immerse yourself in the Dairy Block's lively events and activities, which range from live music performances to pop-up markets. With its energetic vibe and creative spirit, the Dairy Block truly comes alive.
The Dairy Block is a hidden gem in Denver that seamlessly blends history, creativity, and an electric atmosphere.
19. Sloan's Lake Park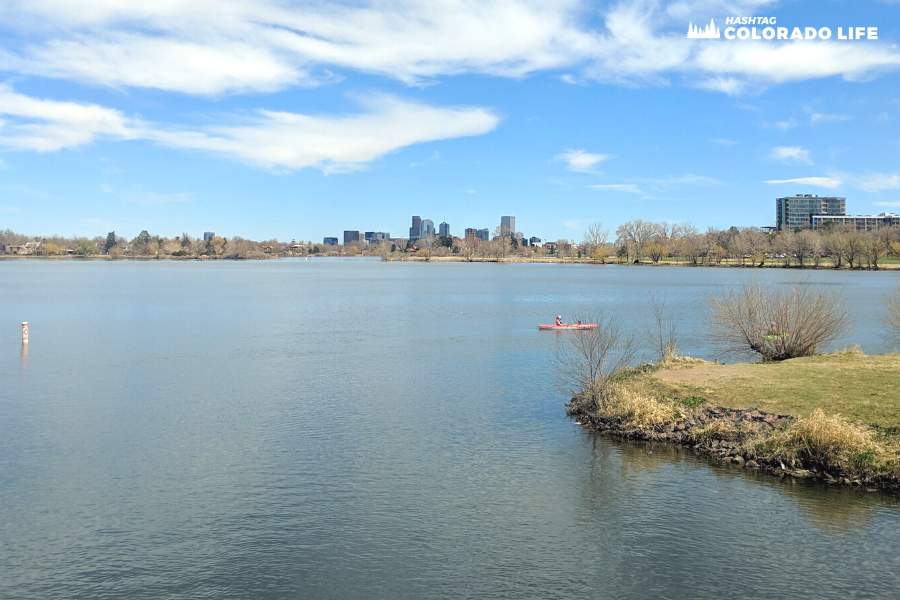 Another one of my favorite things to do in Denver is visit Sloan's Lake Park. Here, I can soak in the beauty of nature and enjoy a plethora of recreational activities.
Not to mention, the local geese that inhabit the area make for interesting wildlife watching.
Nestled in the heart of the city, this expansive park offers a serene escape from the urban hustle and bustle.
Sloan's Lake Park is centered around a picturesque lake that spans over 177 acres, making it one of the largest natural lakes in Colorado.
As you stroll along the scenic shores, you'll be treated to breathtaking views of the Denver skyline and the majestic Rocky Mountains in the distance.
Plus, the park offers a variety of recreational opportunities for visitors of all ages.
Lace up your sneakers and hit the jogging trails that wind their way around the lake. Or rent a bike and explore the park's extensive network of cycling paths.
Fishing enthusiasts can cast their lines and try their luck catching bass, trout, or catfish in the pristine waters of the lake.
For a more leisurely experience, find a cozy spot on the grassy lawns and enjoy a picnic with friends and family.
The park also features playgrounds for the little ones, volleyball courts, and a marina.
Sloan's Lake Park truly is a hidden gem that offers a serene and picturesque setting for outdoor recreation and relaxation.
20. Coors Field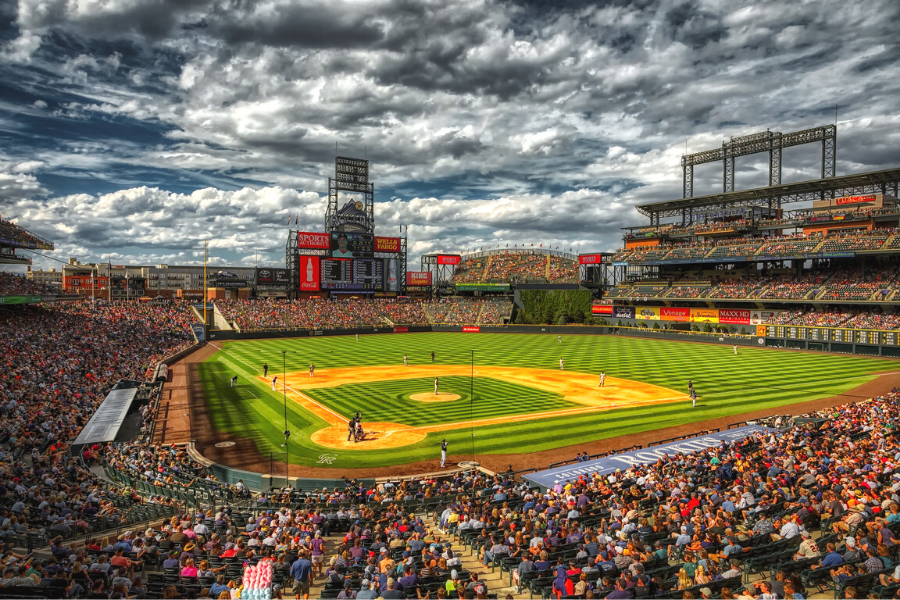 If you combine Denver and America's favorite pastime you've got stunning views and a lively atmosphere thanks to Coors Field.
This iconic baseball stadium offers an unforgettable experience for fans and visitors alike.
Coors Field is the home of the Colorado Rockies, and stepping inside this legendary ballpark is like entering a world of baseball magic.
From the moment you lay eyes on the majestic brick facade and the inviting green field, you'll feel the excitement in the air.
As you settle into your seat, take a moment to appreciate the breathtaking backdrop of the Rocky Mountains that stretches beyond the outfield.
The panoramic views are a sight to behold and add an extra touch of grandeur to the game.
But Coors Field isn't just a baseball stadium, it's an immersive experience. Indulge in classic ballpark fare like hot dogs, peanuts, and ice-cold beverages as you cheer on your favorite team.
Explore the stadium's interactive displays and exhibits that showcase the history of the Rockies and the rich tradition of the sport.
Coors Field also hosts various events and activities throughout the year, from concerts to special theme nights, ensuring that there's always something exciting happening for fans of all ages.
21. Golden Gate Canyon State Park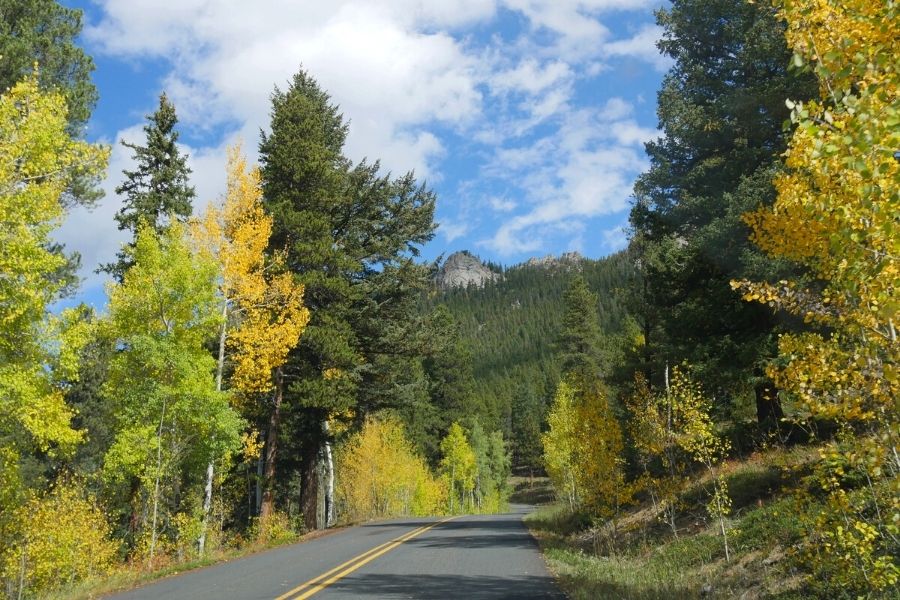 If you're looking to escape the city of Denver but not drive too far, I recommend exploring the beauty of Golden Gate Canyon State Park.
Tucked away in the scenic foothills just a short drive from the city, this breathtaking park offers a pristine wilderness experience like no other.
Golden Gate Canyon State Park boasts over 12,000 acres of diverse landscapes, including dense forests, rolling meadows, and towering peaks.
With over 35 miles of trails, it's a paradise for hikers, mountain bikers, and horseback riders.
Grab your hiking boots and get ready to explore the winding paths that lead you through enchanting groves of aspen trees. You'll walk along sparkling streams, and up to panoramic viewpoints that offer sweeping vistas of the surrounding mountains.
Camping enthusiasts will find solace in the park's peaceful campgrounds, where they can spend the night under a blanket of stars.
For those seeking adventure, Golden Gate Canyon State Park offers rock climbing, bird watching, wildlife spotting, and even winter activities like snowshoeing and cross-country skiing.
It's a sanctuary of natural beauty and outdoor adventure that will leave you rejuvenated and in awe of Colorado's majestic landscapes.
22. Cheesman Park
Tucked away in the heart of the city, Cheesman Park offers a peaceful retreat from the urban hustle and bustle. It is known for its picturesque landscapes, lush greenery, and vibrant flower gardens.
As you stroll through the park, you'll be greeted by the fragrance of blooming flowers and the tranquil ambiance that permeates the air.
The park's central feature is the historic Cheesman Pavilion, a stunning neoclassical structure that adds a touch of elegance to the surroundings.
It's the perfect spot to relax, have a picnic, or simply take in the park's serene atmosphere.
For fitness enthusiasts, Cheesman Park offers jogging and walking paths that wind around the park, providing a scenic backdrop for your exercise routine.
You can also join a yoga or fitness class in the park during the warmer months. Cheesman Park is not only a haven for nature lovers but also a cultural hub.
It's surrounded by charming neighborhoods, art galleries, and trendy cafes, allowing you to extend your exploration beyond the park's borders.
With its tranquil beauty and serene atmosphere, Cheesman Park is truly a hidden gem in Denver.
Whether you're looking for a peaceful escape, a spot for outdoor activities, or a place to simply enjoy the beauty of nature, Cheesman Park has it all.
23. Bishop Castle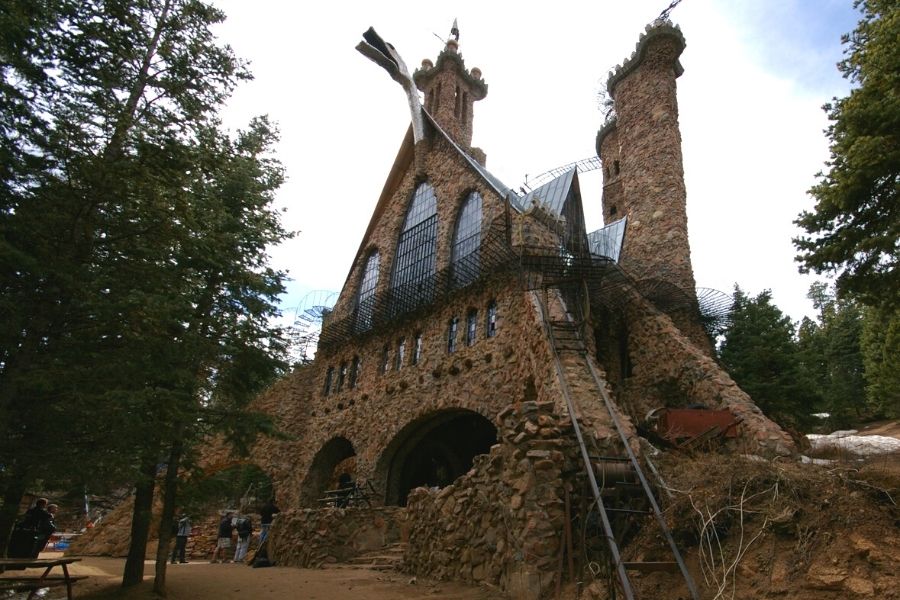 For a more whimsical destination near Denver, look no further than Bishop Castle. Located just a few hours drive from Denver, this extraordinary structure is a testament to one man's passion and creativity.
Bishops Castle is the brainchild of Jim Bishop, a local resident who single-handedly built this magnificent castle over several decades.
As you approach the castle, you'll be in awe of its towering spires, intricate stonework, and intricate ironwork.
It's a true labor of love that showcases Bishop's incredible vision and dedication to his craft. And exploring the castle is like stepping into a fairytale.
You can wander through its maze-like corridors, climb narrow spiral staircases, and marvel at the unique architectural details at every turn.
The castle offers breathtaking views of the surrounding landscape, providing the perfect backdrop for memorable photographs.
But Bishops Castle is more than just an architectural marvel, it's an ever-evolving project.
Jim Bishop continues to add new features and expand the castle, making it a living testament to his ongoing passion and creativity.
While visiting the castle, you may even have the chance to meet Jim Bishop himself, who is often around and happy to share stories and insights about his masterpiece.
Bishops Castle is truly a hidden gem that showcases the power of one person's imagination and determination.
We hope you consider adding some of these tucked away, hidden gems to your itinerary for a more historic and unique vacation in Denver.