14 Creative Ways to Shop Small & Support a Local Business
This website may contain affiliate links and we may be compensated (at no cost to you!).
Today we are sharing some of the best ways you can support local businesses without spending a ton of money.
As a small business in Colorado, we have first-hand experience with many of these tips.
We even have a list of Colorado gift ideas that are perfect for anyone on your list.
And it won't take a ton of time or money on your part. A little will go a long way when supporting your community.
If you are looking for easy ways to shop small without spending a lot of money, you will love these ideas!
Why shop small?
Why should you choose to shop small and how does it affect your community?
Your support of local business keeps money within our local communities.
Even small businesses who don't have full-time employees will have a network of mostly local contractors and freelancers who they support.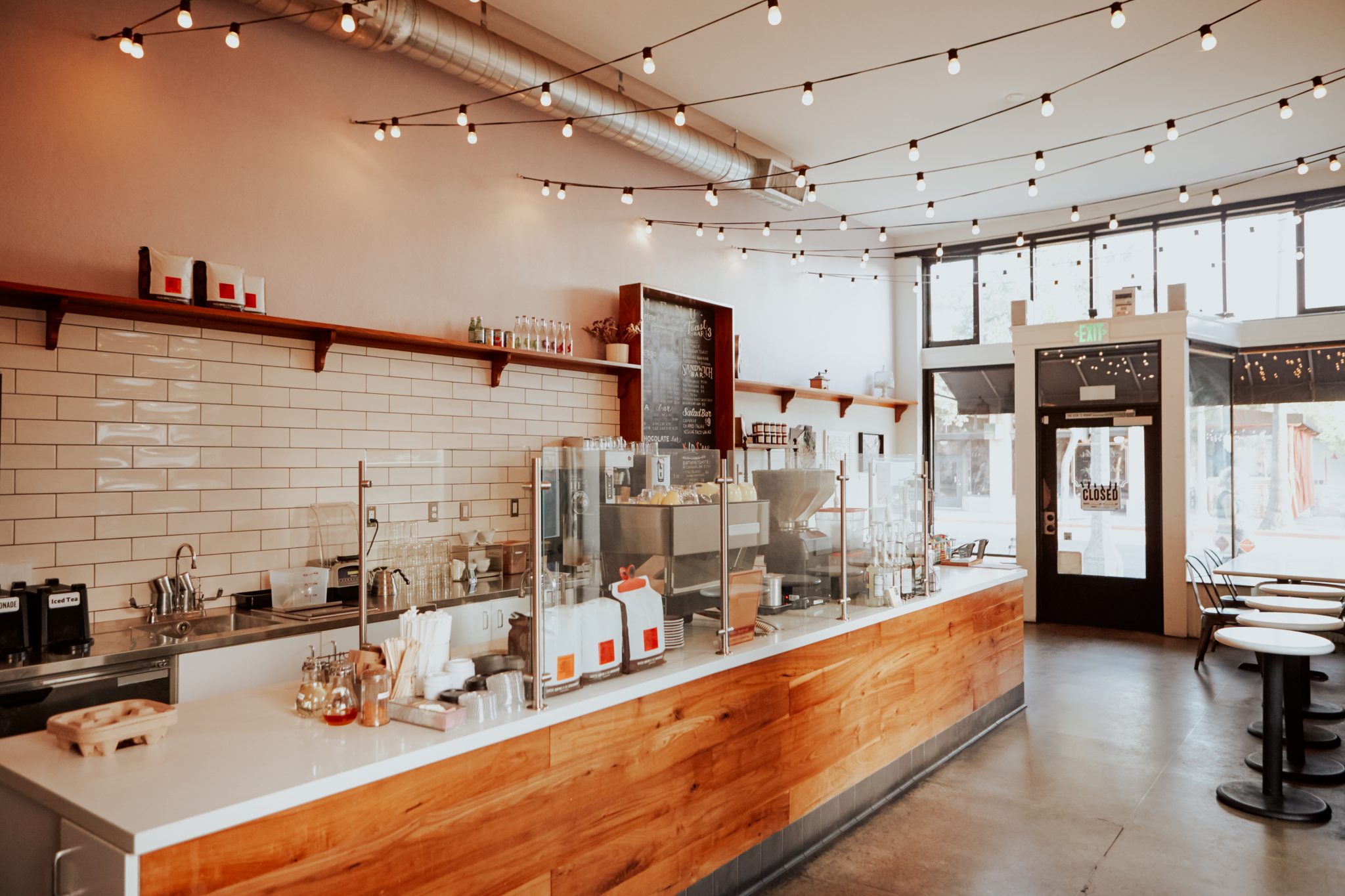 By shopping small you are supporting your neighbors, family and friends. In this way, you know your money is going to something you believe in.
It's especially important to shop small during both busy and non-busy seasons, like summertime travel, over the holidays, and any time in between.
These businesses thrive on your continued patronage all year long!
What is Small Business Saturday?
One way you can show your continued support of small businesses every year is by participating in Small Business Saturday.
Small Business Saturday is a holiday celebrated every year that is exclusively dedicated to supporting local small businesses.
It was originally founded in 2010 by a campaign from American Express, and is nationally recognized.
This day is celebrated annually on the Saturday following the Thanksgiving holiday and Black Friday.
It serves as an important reminder for all of us to support our local communities and small businesses.
This year Small Business Saturday is on Saturday, November 26th. Here are some of the ways you can support a local business in 2022.
Ways to shop small and support local business
If you are looking for ways to participate in Small Business Saturday, or just want to support local business all year long, here are some of our best tips.
Some of these are specific to supporting Colorado businesses, but many of the tips will work for supporting your local community no matter where you live.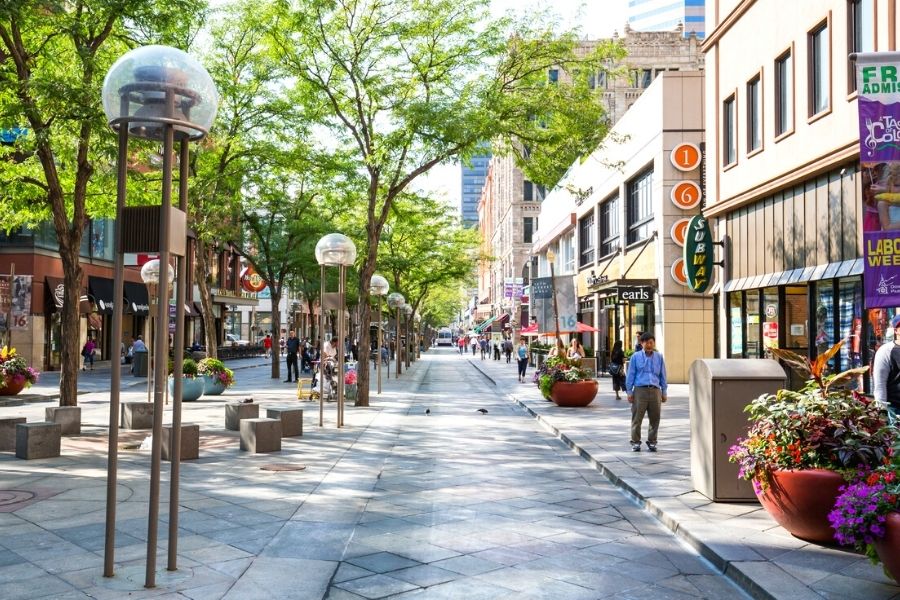 1. Purchase non-perishable items to give as gifts
Colorado is well-known for having unique foods like locally-sourced honey, hot sauces, and locally-roasted coffee.
You can show your support to a local business by purchasing non-perishable foods and other goods from their stores or online via their websites. These will make great gifts anytime of year!
Here are a few of our favorite non-perishable foods that make great gift ideas or items to carry home for later.
Receptra Naturals
Receptra Naturals offers small CBD wellness and skincare products that are local and organic — coming straight from Colorado dirt.
From gummy worms and tinctures to lotions and pet products, everything at Receptra Naturals is derived from hemp grown in Colorado's unique climate, soil, and sunshine to be the highest quality.
CBD wellness products can be a great gift. Whether you're giving them away or treating yourself to some much-needed self care!
And when you use code coloradolife you will save 20% on your entire order from Receptra Naturals.
If you want more gift ideas from local Colorado businesses, check out our resource that lists unique gift ideas for adventure lovers.
Salus Bath & Body
Salus Bath & Body has an incredible array of bath products that are made locally from natural, sustainable, and locally-sourced ingredients.
Visit their stores in Fort Collins or Manitou Springs to make your own creations, or order from their selection online.
Bolder Beans
Bolder Beans is from Boulder, Colorado and has an award-winning line of pickled beans, vegetables, and Bloody Mary mixes that are as delicious as they are shareable.
Best Nest Wellness
Founded by a Colorado mom, Best Nest Wellness offers a range of high-quality vitamins to give you confidence and momentum for what matters.
These neuro-nutritional vitamins will help support your health at every life stage!
2. Support local bands and artists
Thanks to Red Rocks Amphitheater and Denver's ever emerging music & art scene, there is no shortage of artists to support in our state!
If you can't go see them in concert, consider purchasing digital copies of your favorite band's music.
Did you know? Lots of popular bands are Colorado natives, including the Lumineers and The Fray from Denver, and OneRepublic from Colorado Springs.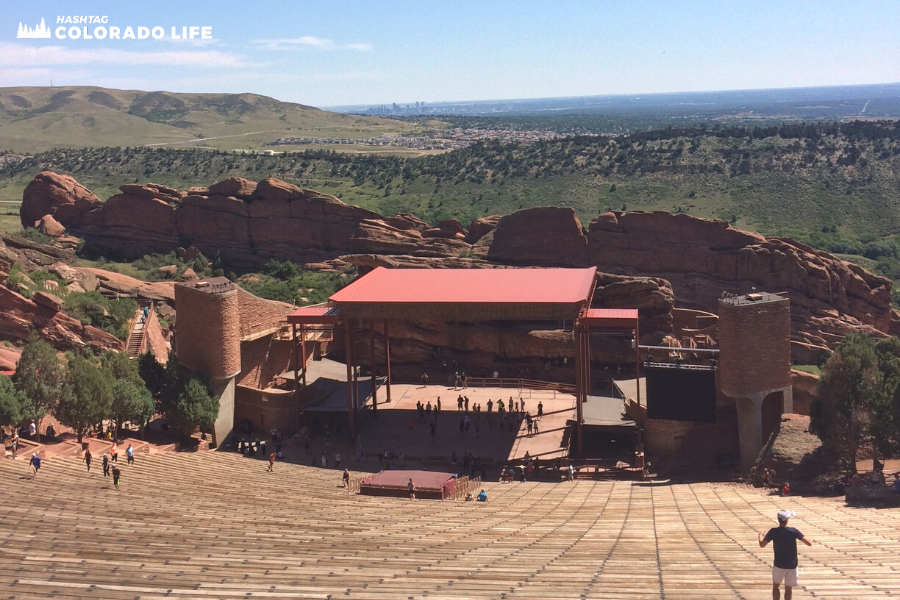 303 Music by 303 Magazine
Every year, 303 Magazine releases a vinyl tracklist of local Denver musical talent called 303 Music.
If you're looking for new artists and innovative ways to support access to music for our underserved youth, this is a great way to do both!
When you purchase the tracklist, 25% of all proceeds goes to local non-profit Youth on Record, which connects teens with music education.
RUMTUM Creations
If you like art and music, we recommend checking out RUMTUM Creations, the visual art of John Hastings, aka RUMTUM.
John Hastings is a local Denver DJ and muralist who paints fantasy-driven landscapes & depictions of nature.
Explore his creations and get a fine art print on his website!
3. Listen to local podcasts
You may not realize this but there are a TON of local podcasters in Colorado. And listening to podcasts is a fun and free way to support your local community!
How do you find new and fabulous podcasts to listen to? Here are some fantastic shows (and where to find even more!).
Denver Podcast Network
The Denver Podcast Network brings together a collection of podcasts in and around Denver that speak to a wide variety of topics.
This is a great place to find a new podcast to subscribe to — whether your interest is history, culture, music, movies and even pizza!
House of Pod
For smaller and more indie podcasts, check out the House of Pod. There is a lengthy directory on their website to help you find the perfect podcast to suit your taste and interest.
House of Pod even works with local podcasters to help produce their episodes, including a fabulous recording studio.
History Colorado Museum Network
If you enjoy history, the History Colorado Museum Network runs 3 different podcasts to dive deeper into different aspects of Colorado's rich history, culture, and oral tradition.
Colorado Backcountry Adventures
Selected Best Podcast of 2019 by Denver Westword, Off-Grid Backcountry Adventures by Colorado Backcountry Adventures is an outdoorsy travel podcast highlighting conversations from the road.
This show is co-hosted, and listening in on their conversations is both fun and informative!
Hashtag Colorado Life
And of course, we highly recommend the Hashtag Colorado Life Podcast. If you have not already, we would be honored for you to subscribe to our podcast on the platform you listen to most.
Find us on Spotify, Stitcher, or Google Play, and Apple users can leave a review on iTunes.
4. Interact with local businesses on social media
Local businesses do everything they can to connect with customers, and social media is a big part of that.
If you enjoy the work of a local artist or food from a local restaurant, follow them on Facebook or Instagram to show your support.
You can also sign up for their email newsletters to get notified about seasonal specials, upcoming events, discounts, and more!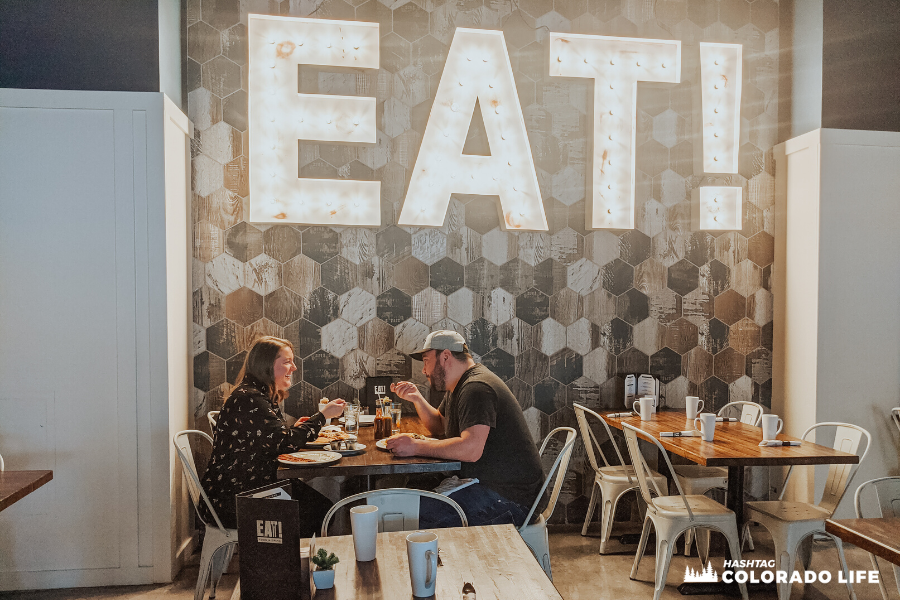 When you see posts from your local businesses in your social media feed, give them a like, comment, or even share the post.
Every action you take on their social media profiles boosts their visibility online, helping even more people find out about your favorite places and people!
5. Write a positive and honest review
Reviews can have a big impact on local restaurants and businesses.
If you enjoyed a particular place, or had a unique experience, write an honest five-star review so you can tell the world just how great it is!
You can leave a review on their website, on sites like Yelp and their Google business page, or on social media platforms like Facebook.
Every little bit of praise and sharing helps local businesses grow their reputations and get noticed online.
Leave honest and helpful reviews to recommend the places and products that you really love.
6. Order take-out from local eateries
Depending your budget, it may not be affordable to eat at your favorite restaurants as often as you might like.
But a more affordable alternative may be to order take out instead!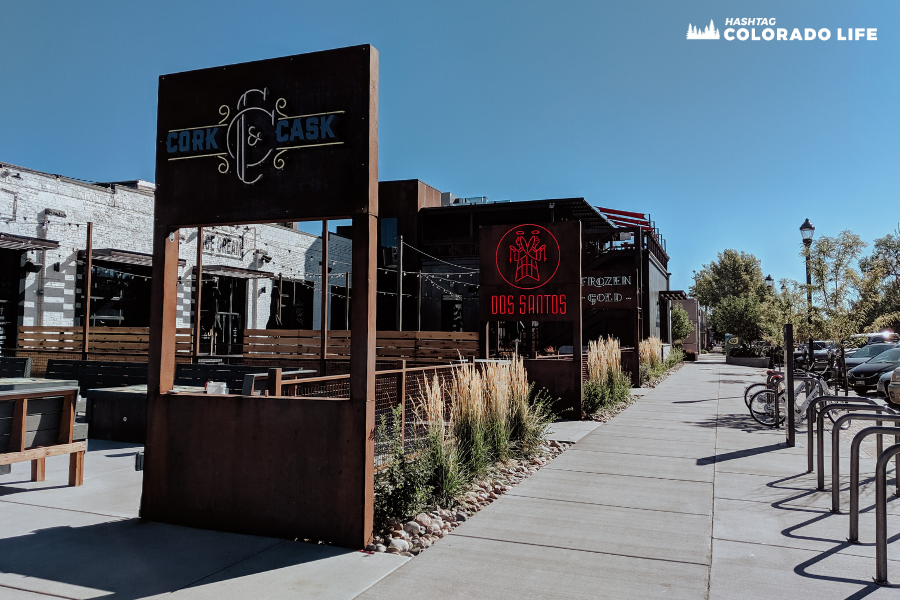 Not only will you avoid the large crowds, you can also save money on tips and add-ons you might order at the table. Take out makes a fun winter date night at home, too!
Check out your favorite restaurant's catering services for your next dinner party or event — when you know the food will be amazing, you can focus instead on hosting your guests!
7. Buy certificates or gift cards to use later
If you want to support a local business but aren't sure what to buy, consider purchasing a certificate or gift card to use later.
You can often buy gift cards or certificates online, so this is a great, low-contact way to keep supporting local shops and restaurants.
Purchasing a gift card now helps local businesses keep their income up, and you can give the card later as a gift (or use it to help you find the perfect gift!).
Check with your favorite bookstores, tea or coffee shops, food trucks, and any business that you love to visit to see if they have gift cards or certificates available.
One of our personal favorites is the Larimer Square gift certificate. You can redeem it at any of the stores and restaurants in Larimer Square in Denver!
Keep your options open and use the certificate to support any of the restaurants and stores on Denver's most historic block.
8. Choose credits over refunds
Recently, we purchased a Colorado vacation package from Groupon. However, due to Colorado being unsafe to travel, we were unable to visit the resort destination.
Instead of requesting a refund, Groupon has the option to get a credit so you can use the funds at a later date.
Typically you have 90 days to use the credit before it expires.
This way we are able to still use the money at a local business instead of requesting a refund.
9. Buy coffee from local roasters
We love visiting local coffee and tea shops all around Colorado! Skip the big chains and support these local businesses instead.
One great way to do that is by buying coffee beans or grounds and teas in bulk from your favorite roasters and tea houses.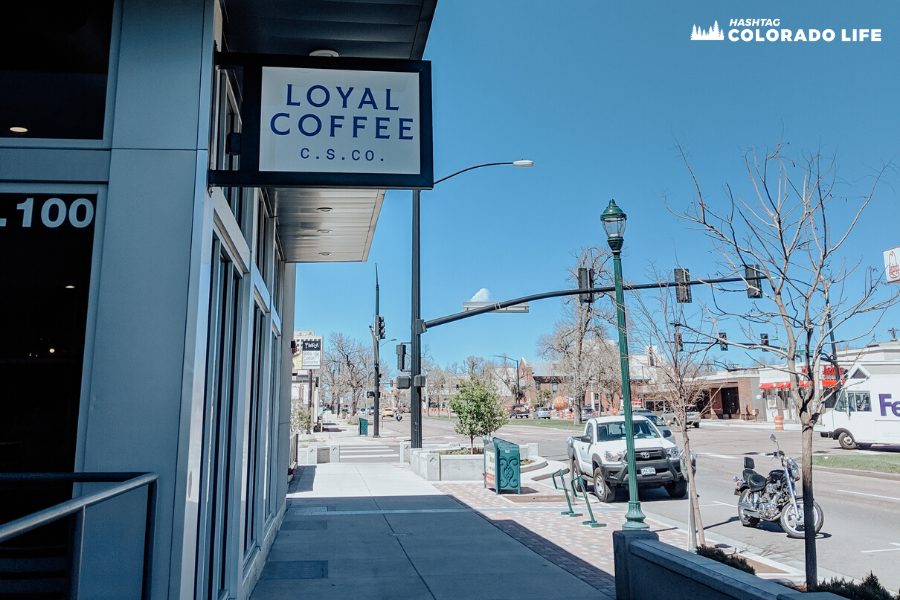 Wayfinder Coffee
Located in Colorado Springs, we love stopping into Wayfinder Coffee!
Whether you're grabbing a cup to go or picking up a 5 pound bag of bulk coffee, you will find high-quality coffees from multiple regions.
Loyal Coffee
Barista owned and operated, Loyal Coffee in Colorado Springs roasts and brews coffee they love for the city they love.
They are passionate about their coffee, and even have a tool on their website to help you find the perfect roast for you!
Dutch Bros Coffee
One of our favorite stops for coffee (or tea, an Italian soda, lemonade, and so much more!) is Dutch Bros Coffee.
With multiple locations around Colorado, you can walk up or drive through this iconic windmill shop to order off their extensive menu.
The Tea Spot
Located in Denver, Colorado, The Tea Spot is a fresh and modern place to satisfy all your tea needs.
From gorgeous tea tumblers to grade-A matcha powder, you'll find plenty of artisan crafted tea and steepware to keep or share with the tea-lover in your life!
Every order comes with free tea samples, so you're sure to find something different and exciting every time you shop.
Boulder Dushanbe Teahouse
The Boulder Dushanbe Teahouse is nestled against the Rocky Mountain Foothills in Boulder, Colorado.
This teahouse is truly an extraordinary experience! It was built in Dushanbe, Tajikistan completely by hand with no power tools as a gift to their sister city, Boulder.
Then, the tea house was disassembled, put in crates, and shipped to Colorado! The teahouse is perfect for a lovely afternoon tea service.
10. Enjoy beer from local breweries
Similar to a local coffee roastery, you can support your local breweries. Many brewers offer the option to take home a crowler or a growler of their beers.
Did you know? You may be familiar with growlers; big glass jugs filled with beer to enjoy at home.
But you may be less familiar with crowlers, the 32 ounce aluminum cans that you can fill and carry home as well.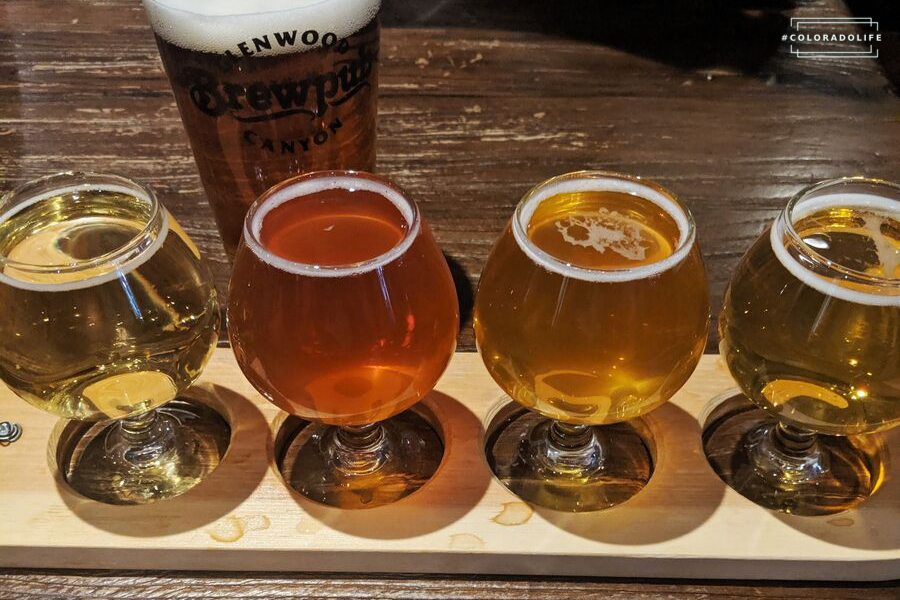 Rather than picking up a standard 6-pack at the grocery store, try something new from your local brewery for the weekend!
Many breweries have a rotating menu of experimental beers that they are trying and testing.
If you love finding new things and new flavors, this can be a fun way to learn about beer and brewing while trying something unusual.
Breweries thrive on the feedback, so share your honest opinion to help them develop even better brews!
Breweries also often team up with local food truck vendors to offer delicious meals to go with your beer.
WTF?! Where's the Foodtruck app
Download the WTF?! Where's the Foodtruck app to see which breweries are teaming up with which food truck that week.
The app is available for free on Android and iOS.
It can help you find the best food trucks, near or far, get deals and discounts, get notified about local events and festivals, and book catering for your special events!
You can support both the food truck and the brewery at the same time — and have a great time doing it!
Here are a few popular breweries that are located in different cities in Colorado.
Lost Friend Brewing Company
Located here in Colorado Springs, Lost Friend Brewing Company is a neighborhood brewery for our community.
It's the perfect place to find your friends AND find your beer! We like that Lost Friend makes craft beer accessible for everyone.
WestFax Brewing Company
WestFax Brewing Company is located in Denver and has a no-rules and restrictions policy when it comes to beer making.
There is no shortage of unique flavors and beer combinations. Right now, you can even order beer online and it will be ready for pick up within 30 minutes.
Upslope Brewing Company
Our personal favorite is Upslope Brewing Company in Boulder, Colorado. As they say, Colorado brought the backyard, and Upslope brought the beer!
All their craft beers come in aluminum cans, and they have two taprooms in Boulder to satisfy your need for well-crafted beer.
11. Subscribe & pay for local memberships
If it's within your budget, buy or keep subscriptions and memberships to local shops and businesses.
Many local businesses — like gyms and athletic clubs — thrive on monthly memberships while arts and culture businesses survive on annual membership payments.
Here are a few of our favorite memberships that we are proud to support:
Denver Art Museum
We love our membership to the Denver Art Museum. This museum has a wide range of permanent collections from around the world, as well as touring exhibitions.
You'll find plenty of activities for kids and a wealth of knowledge for adults.
Memberships include lots of perks like discounts at the cafe, gift shop, and for ticketed exhibitions.
Denver Botanic Gardens
The Denver Botanic Gardens are a beautiful place to visit at any time of year.
We visit the gardens at Chatfield Farms around Christmas time to tour the lights display. And of course, spring and summer are absolutely gorgeous, too.
That's why we have kept our annual membership to the botanic gardens year after year!
Cheyenne Mountain Zoo
The Cheyenne Mountain Zoo shares the wonders of the natural world with kids (and grown ups of all ages!) at America's mountain zoo.
Bring your walking shoes to explore the Cheyenne Zoo as it really is on the side of the mountain.
The zoo offers many tiers of membership, so if you visit often an annual membership is a wonderful way to support the zoo and learn more about nature, too!
12. Donate to state and national parks in Colorado
Making a donation to state and national parks within your state is also a great way to support local communities!
Many outdoor spaces and state- or federally-funded facilities get by on a combination of grants and generous donations.
This allows them to build new trails, provide maintenance for facilities, and keep the parks a natural place to visit and enjoy.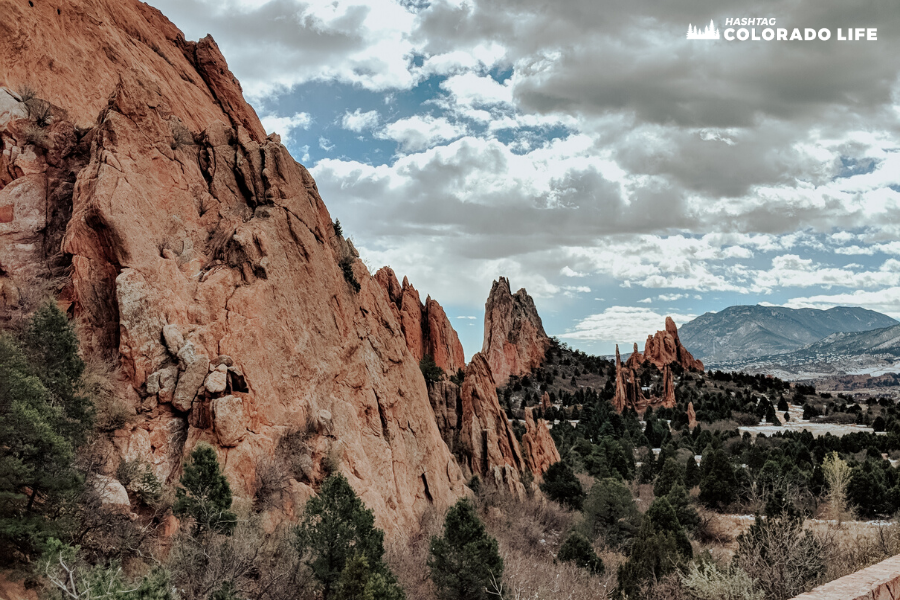 If you can, consider meeting their donation requests.
Some places even offer credit and debit card donations.
That way you can quickly swipe a card and contribute $1, $5, or even $50 to help keep your favorite places open and available to the public.
13. Order locally instead of online
Local businesses need our support more than ever.
Instead of opting for the convenience of Amazon or other large online retailers, check with your local store to see if they have the item you are looking for.
See if they offer delivery or pickup, before ordering online. Choose to buy from a local business who offers the same product whenever possible.
14. Donate to a local fund or business
There is no denying that COVID-19 has affected everyone in the world, and most of us have been impacted financially.
If you have the funds available, consider donating to a local fund or through a non-profit like Kiva.org.
Kiva.org is a global community that allows you to make a small loan to a business owner anywhere in the world, starting at just $25.
As proven here, you don't need a lot of money to make a big difference to a small business. When you shop small, every little bit helps.
Your money and time goes towards making your local community better so it can continue thriving.