14 of the Absolute Best Things to Do in Canon City, Colorado
This website may contain affiliate links and we may be compensated (at no cost to you!).
From scenic drives to natural wonders and local favorites, Cañon City is a small Colorado town with loads of things to do.
Although the spelling is weird, this town is surrounded by large canyons and the picturesque Arkansas River.
During any season of the year, Canon City offers fun things to do indoors and out. There are plenty of museums, galleries, sprawling landscapes, and historical places to visit.
While I can't cover all of the amazing things to do in Canon City, I am offering some of our favorite destinations and hidden gems.
You'll find Cañon City located about an hour south west of Colorado Springs along Highway 115.
No matter what time of year, this Half-Day Jeep tour of the Royal Gorge area is a must-do.
We've done jeep tours in the summer as well as the cooler winter temperatures and enjoyed them both.
This Royal Gorge Half-Day Jeep tour gets you up-close-and-personal with the regions' landscape, historic graves and even dinosaur footprints.
Get driven over the famous Royal Gorge Bridge with exclusive access to the park's southern entrance.
Plus, each Jeep tour comes with free passes to the Royal Gorge Bridge & Park! So, you can explore the bridge, rides, museum and more after your tour is over.
On your way back, you'll be treated to a scenic drive along Skyline Drive, which is one of the most historic roads in the country.
As a couple who have booked multiple jeep tours, we can't recommend Colorado Jeep Tours enough!
Book your Royal Gorge Half-Day Jeep Tour today.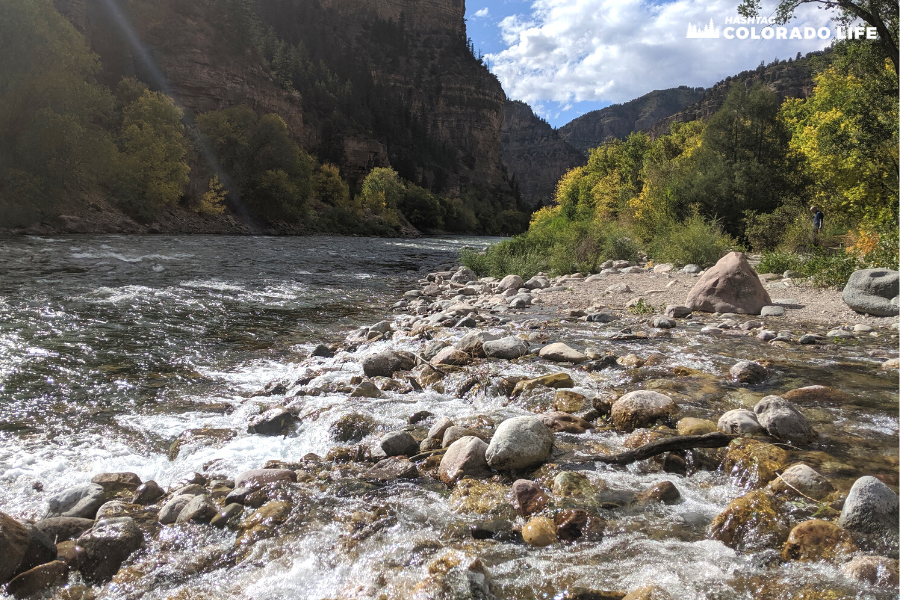 One of Colorado's best outdoor activities has to be whitewater rafting. So, naturally it is one of the top recommendations on our list of things to do in Canon City.
Get a scenic introduction to this sport on this half-day rafting trip of Bighorn Sheep Canyon.
Over about 3 hours you and your family will enjoy an easy rafting experience along the Arkansas River.
With mellow rapids and calm waters, this activity is perfect for kids ages 6 and up. Plus, an expert guide will come along to ensure complete safety at all times.
You'll learn the basics of paddling and rafting as this is an ideal rafting tour for beginners.
All rafting gear is included as well as a brief training session, transportation and river slideshow.
This Bighorn Sheep Canyon Half-Day Rafting trip is hosted by Royal Gorge Zip Line Tours and has more than 200 five-star reviews!
If you enjoy history and creepy stories, there's no better place to spend a few hours than the Museum of Colorado Prisons.
As one of Colorado's most historic prisons, this former women's jail has a storied past with scary tales.
Exhibits inside the museum include authentic prison uniforms, preserved cells, first-hand accounts from guards, and contraband weapons forged by inmates.
The museum is housed next to the Colorado Territorial Correctional Facility and goes back nearly 150 years. It opened to the public in 1988 and has welcomed over 200,000 visitors.
In fact, this is often considered one of the most haunted places in Colorado, if you're into that sort of thing.
Don't miss the chance to explore the years of history in the state's prison system and original stories from notorious inmates.
4. Bridge of Lights, Royal Gorge Bridge
For the holiday season, the Royal Gorge Bridge is going all out with a brand new display called Bridge of Lights.
This drive through experience is one-of-a-kind and 2022 is the first year they are featuring this epic event.
Enjoy over 150,000 sparkling lights as you drive across the bridge 1,000 feet above the canyon floor.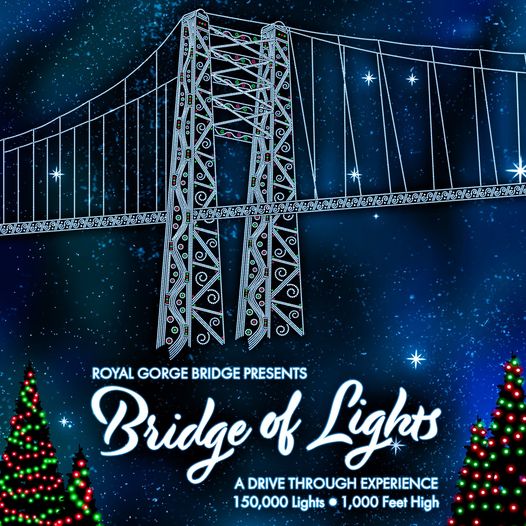 Unlike past years, visitors will be able to drive – not just walk! – across the bridge while celebrating the season.
Listen to Christmas music and get into the spirit of the holidays as you drive across the historic Royal Gorge Bridge for the first time in many years.
A ticket to the Royal Gorge Bridge is required and includes access to the entire Park and all of those additional activities.
America's highest suspension bridge is becoming a winter wonderland that you just can't miss.
5. The Winery at Holy Cross Abbey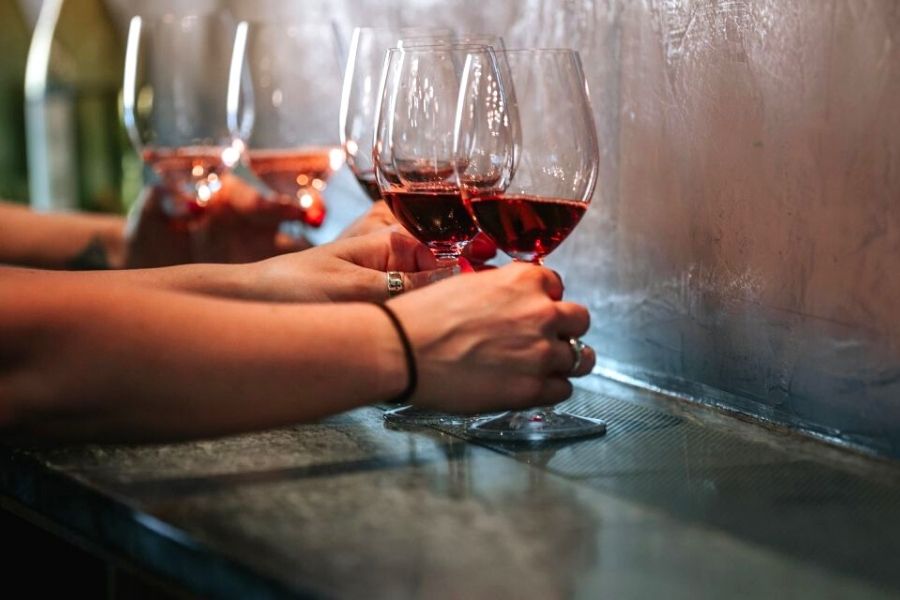 Inside the grounds of Canon City's historic Holy Cross Abbey sits The Winery. The gorgeous Wet Mountains Winery produce the states' finest wines and offers a wide array of drinks.
Award-winning Chardonnay
Sauvignon Blanc
Cabernet Sauvignon
Syrah
Riesling
Merlot variants
The Winery at Holy Cross Abbey has been a renowned winery in the area since 2002 and features award-winning wines.
There is also a delicious apple wine made from fermented apples that are grown nearby.
Wine ratings and wine packages are available via the Holy Cross Abbey website. Or you can add it to your day trip when booking a tour from Colorado Jeep Tours.
Daily tastings are available on site for free with complimentary wine flights to the public. Or you can book a VIP experience and receive a wine and cheese samping during the summer.
Dine Al Fresco and choose from a menu of server choices that pair perfectly with The Winery at Holy Cross Abbey's wines.
If you enjoy wine, history, and relaxing on beautiful grounds, check out The Winery at Holy Cross Abbey.
6. Royal Gorge Route Railroad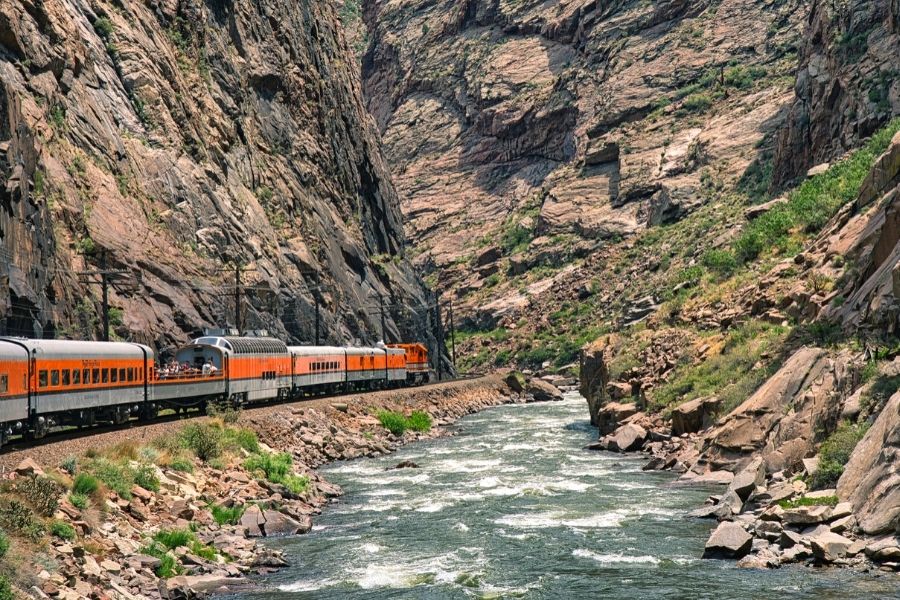 The Royal Gorge Route Railroad provides a two-hour trip that takes passengers beneath the historic Royal Gorge Bridge.
Take in the vast natural canyon as you ride alongside the Arkansas River. This unique and romantic train ride will take you along the countryside just outside of Canon City.
Order a gourmet lunch or reserve a dinner date while sitting under the clear Vista Dome as you ride through the gorgeous Colorado canyon.
Snacks, beer, and wine are also available for purchase as well as romance packages.
Be sure to bring your camera and wear warm clothes as you will have the chance to take photos outside while the train travels through the canyon.
Throughout the ride, the train passes through the Denver and Rio Grande Western Railroad, a decommissioned section of the tracks.
This line was hailed by famous figures like President Theodore Roosevelt as America's best railroad sections.
7. Garden Park Fossil Area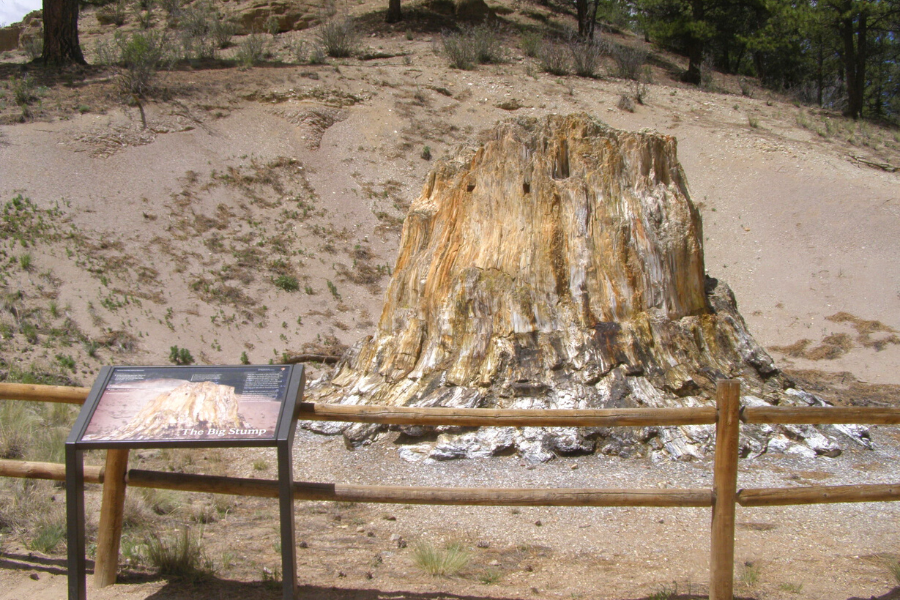 Just north of Canon City you will find the Gold Belt BackCountry Scenic Byway, which was once known as the "Road to Riches".
This was the main route that connected the Gold Rush mining communities to the more populated areas of Colorado's Front Range.
And for the past 120 years, this area has been known as the Garden Park Fossil Area. This is because of the numerous dinosaur fossils that have been discovered in the area.
In fact, the Garden Park Fossil Area is one of the premier archaeological spots for late Jurassic era fossils to be found in all of the western hemisphere.
A few discoveries include two-legged plant eaters, dino eggs, coprolites (dinosaur poop), dinosaur tracks and the three most complete Stegosaurus' skeletons ever found.
Many of the real dinosaur fossils uncovered from this area are on display all over the country. See them at the Denver Museum of Natural History and the Smithsonian Institution's Museum of Natural History in Washington, D.C.
With over 3,000 acres, the Garden Park Fossil Area is vast with lots of things to do.
Camping, hiking, picnicking, and of course the Gold Belt BackCountry Scenic Byway are all free things that can be accessed in this incredible piece of land.
8. Skyline Drive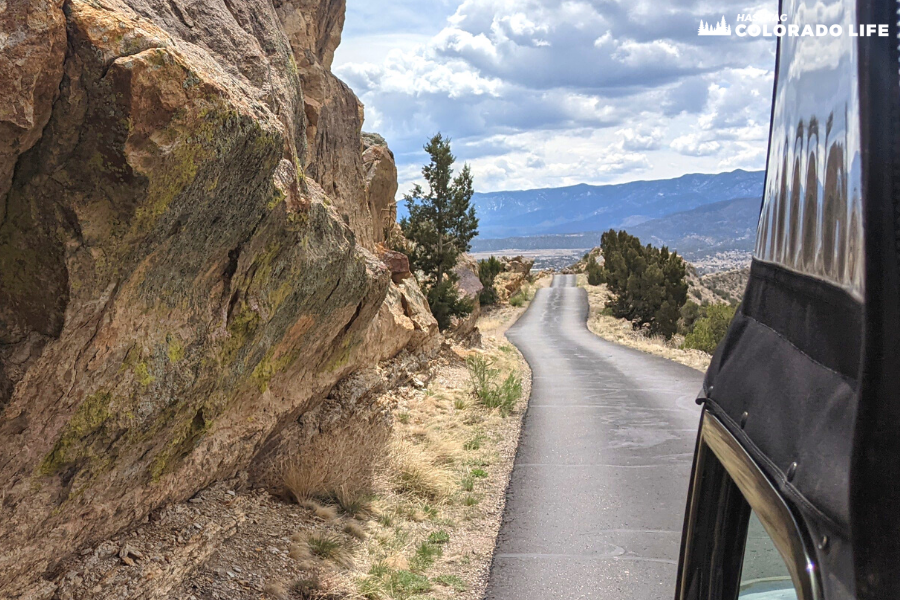 Colorado is home to some of the most scenic driving routes in the country, but none are quite like Skyline Drive.
Ranked one of the best drives in the nation, Skyline Drive is a heart-pounding route you won't soon forget.
The road was constructed in 1906 and follows atop a high razorback ridge with steep cliffs on either side. The road continues for 2.6 miles and is one of Colorado's most popular bucket list items.
If you're not comfortable driving, we recommend going on a Jeep tour with an expert driver at the wheel.
Though the road is relatively short, there are several different pull offs available for viewing and taking photos.
Near the top, you'll have the opportunity to see real dinosaur tracks from Ankylosaurus during the Cretaceous Period.
9. Royal Gorge Dinosaur Experience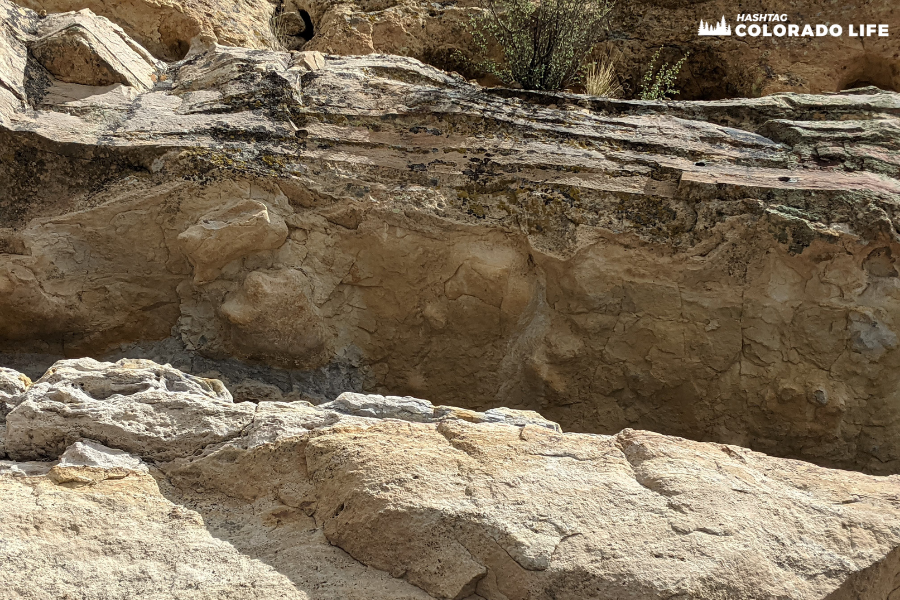 Just on the outskirts of Canon City, literally a moment away from the Royal Gorge Bridge, is one the state's premier paleontological museums!
But it is much more than just a museum, it's an experience (see, it's in the name).
The 10,000 square foot museum displays dinosaurs that lived in the area many millions of years ago. The exhibits are chock full of interactive displays, full-scale dinosaur fossil casts, and real dino fossils.
Plus, the museum offers guided tours, an outdoor dino wild walk, and multistory rope course.
The goal at the Royal Gorge Dinosaur Experience is to find a balance between science, learning, and good ole fashioned fun. But making sure people leave knowing more than they came with.

The Paleo Lab within the museum is run by the Garden Park Paleontological Society. The facility is used to prepare recently found fossils in the nearby Garden Park Fossil Area and other sites around the state.
This Dinosaur Experience is a must for kids and adults who love dinosaurs and want to learn about the history of Colorado's dino fossils.
10. Echo Canyon River Expeditions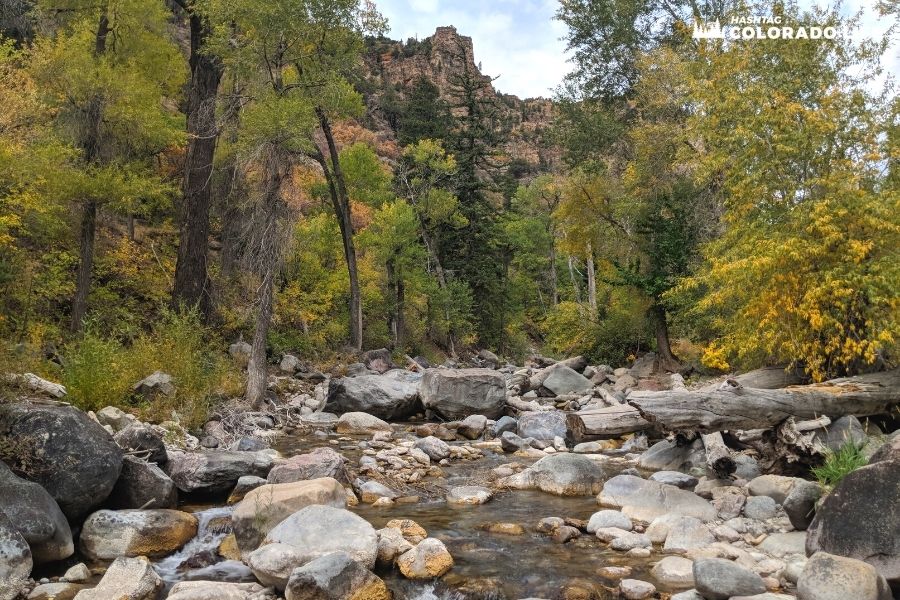 Echo Canyon River Expeditions have been around for more than 40+ years and is the largest commercial white-water rafting outfitter in the state of CO.
The company has ease of access to the Arkansas River and all the mountainous tributaries that feed it.
The Arkansas River that passes right through Canyon City offers some of the best white-water rafting in the country.
Float down the Royal Gorge with the Bridge more than 1,000 feet above you and the canyon walls towering on each side.
Or take the Bighorn Sheep Canyon for a more mixed adventure of smooth sailing and turbulent rapids. There is an adventure for everyone!
Some trips are more family-focused and take a more relaxed, meandering and scenic float down the river.
But there are also package deals for other adventures in the area like ATV and Raft or Bridge and Raft.
11. Cañon City Brews & Bikes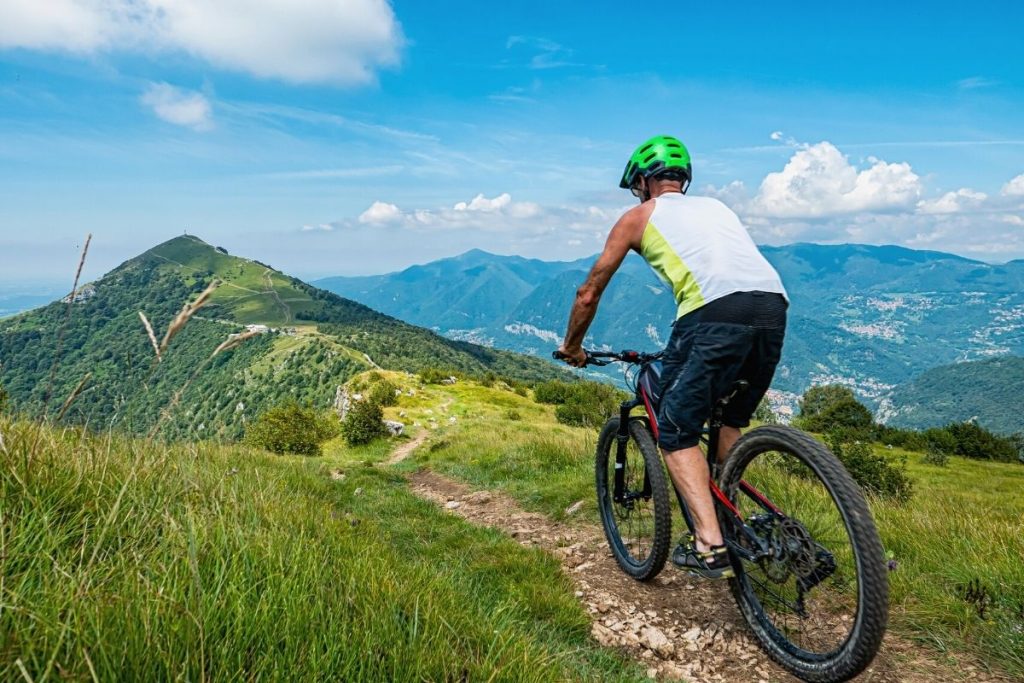 If you enjoy drinking a brew and riding a bike, then you'll love Cañon City Brews & Bikes.
During the winter, fat biking is something you see in Colorado quite often. Those thicc, fat tires are perfect for all the landscape types and weather conditions.
Not only that, but they are fun to ride and allow you to tackle any terrain, whether snow or rain, dusty trail or muddy road.
Canon City is a fantastic place for doing some mountain biking too. There are dozens of outstanding trails within a short riding distance from the city.
It's easy to disappear into the backcountry for some fantastic trail riding with fantastic views.
Renting a bike from Canon City Brews and Bikes comes with all the safety equipment you need for a day out.
Plus, you'll get access to professionals at the store who can provide detailed trail maps and recommendations.
Ask about the area's hidden gems amongst the canyon land that this city derives its name from.

And who can forget the "Brews" part in the name (no, not the bruise you get from wiping on your bike either).
Sip a brew and enjoy some time to chill in the outdoor patio and Beer Garden before hitting the trails again.
Getting there early before you head out on two-wheels you can find some great local beers on tap.
12. Royal Gorge Regional Museum & History Center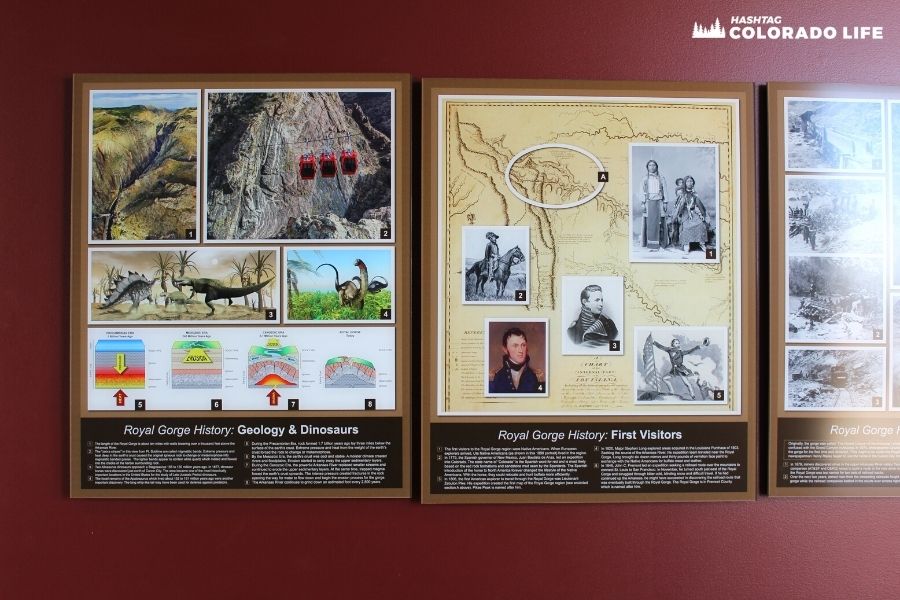 Inside Cañon City's Municipal Building is the Royal Gorge Regional Museum and History Center.
It was constructed in 1927 and is listed on the National Register of Historic Places today. The museum showcases exhibits and galleries displaying the region's geology and cultural history.
The two-story museum features local dinosaur fossils and a stunning collection of historical photos from the 1870s.
Inside one of the large galleries you'll find a research and study room, with extensive records of historical papers.
Upstairs you'll find detailed exhibits featuring fashion throughout the century. Check out vintage clothing, soldier uniforms, letters from World Wars and old fashion trends.
And the best part is that the Royal Gorge Regional Museum and History Center is completely free to visit with no admission fees. Although, donations are always welcomed.
If you have limited time between tours or events in Canon City, take a few minutes to browse through the museum at your own pace.
13. Temple Canyon Park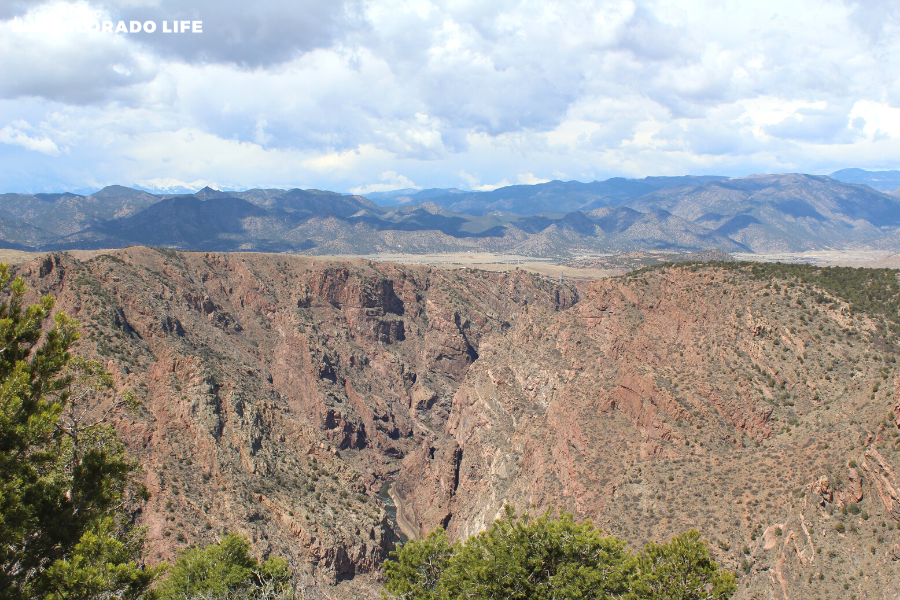 The town of Canon City is aptly named if you can't guess. The "canyon" part is actually a reference to the plethora of gorges, canyons and parks nearby.
And one of the most popular is Temple Canyon Park. This unique public park is situated along Grape Creek with dramatic views of the Wet Mountains.
The area has a spacious natural, open-air amphitheater, where the park gets the name "Temple".
Since 1912, Temple Canyon Park has operated as a public park and allows visitors to immerse themselves in nature and majestic scenery.
It lies at the southern end of the Royal Gorge and covers several hundred acres.
Spend the night under the stars at any of the camping spots or enjoy a lunch date at one of the picnic tables.
14. Canon City Trolley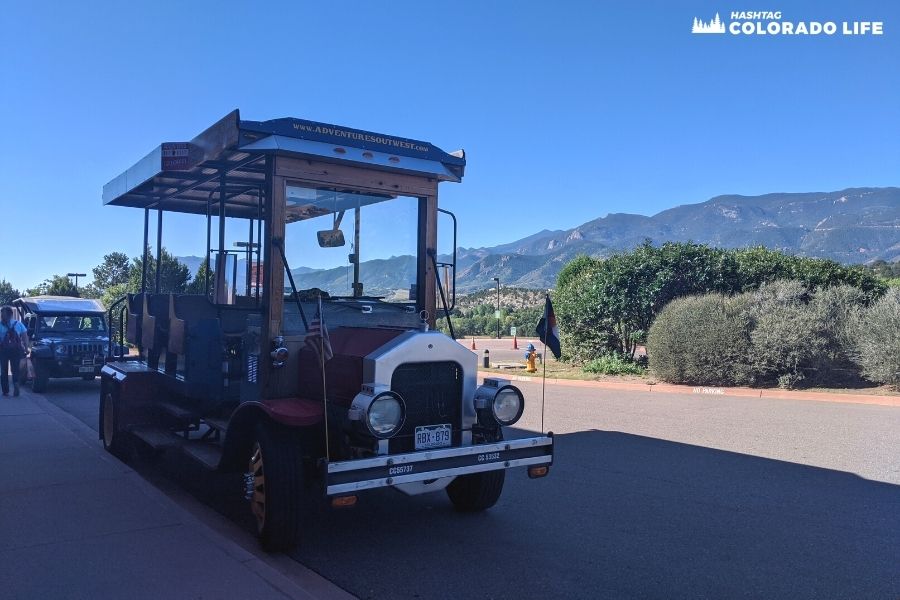 Get a group of 15-18 of your best friends or gather your large family for a private tour in the Canon City Trolley.
Visit the historic downtown area of Canon City from the comfort of this air conditioned/heated trolley.
Explore all that Canon City has to offer with custom stops of your choosing. Then it's off to the Royal Gorge Bridge for more epic sightseeing and adventures in the Park.
This trolley tour is perfect for weddings, birthdays, special events, and even corporate gigs.
If you want to see all of the quaint and historic things that Canon City has to do, renting a trolley for 3 hours is a great way to do it.
Learn more about the Canon City Trolley and how you can book it for your next event.
From zipline tours to national parks and Royal Gorge rafting, the Canon City area offers great views and memorable experiences.
You'll even get to see stunning views of the Sangre De Cristo mountains on a bike ride, hike, and most other outdoor excursions.
I hope this guide to the best things to do in Canon City gives you some great ideas for your next day trip itinerary.