5 Epic Day Trips Within One Hour from Boulder
This website may contain affiliate links and we may be compensated (at no cost to you!).
Boulder, Colorado is one of our favorite mountain towns. It's centrally located which makes it easy to plan a fun day trip adventure.
As locals who used to live in Boulder, many of these destinations are ones we enjoyed visiting regularly.
These trips offer lots of things to do, historic places to see, and are perfect for young kids or couples.
And some of these destinations are completely free to visit or offer free activities.
If you're looking for the best day trips from Boulder that are within an hour drive, keep reading.
1. Red Rocks Park & Amphitheatre
One of the most famous destinations in Colorado is Red Rocks Park & Amphitheatre, and with good reason.
This unique concert and events venue offers an experience like nothing else.
Enjoy some Yoga on the Rocks, an upcoming band performance, or other special events. Just check the Calendar of Events on their website for the latest info.
Stop by the Visitor Center, the Red Rocks Hall of Fame, art exhibits, or the Trading Post.
Or visit during the week even if there isn't a special event scheduled!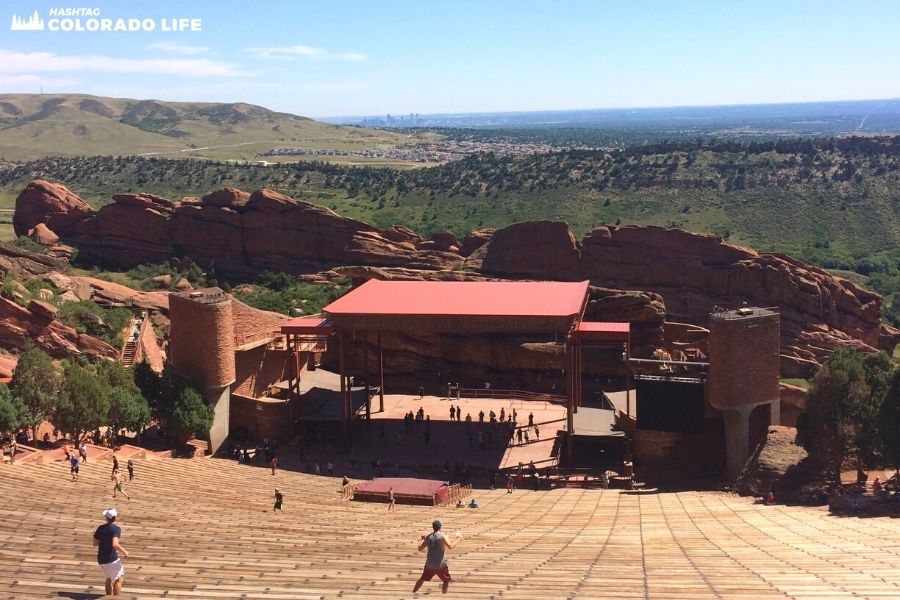 The amphitheater and surrounding acreage makes for a great place for hiking or working up a sweat.
This is the perfect day trip outing as the nearby town of Morrison, Colorado has a fun but small-town vibe.
Grab a bite to eat or take a stroll down their historic main street.
Distance from Boulder: 28 miles
Travel time from Boulder: 44 minutes
2. Rocky Mountain National Park
A must-see destination within an hour drive of Boulder is Rocky Mountain National Park.
With over 265,000 acres of land to explore, Rocky Mountain National Park is one of the largest national parks in the United States.
If you enjoy outdoor adventures, RMNP does not disappoint.
The park has hundreds of hiking and biking trails, as well as places for camping, fishing, picnicking and more.
Throughout your trip, you can expect to see lots of wildlife, crystal clear lakes, alpine streams, and panoramic views of the Rocky Mountains.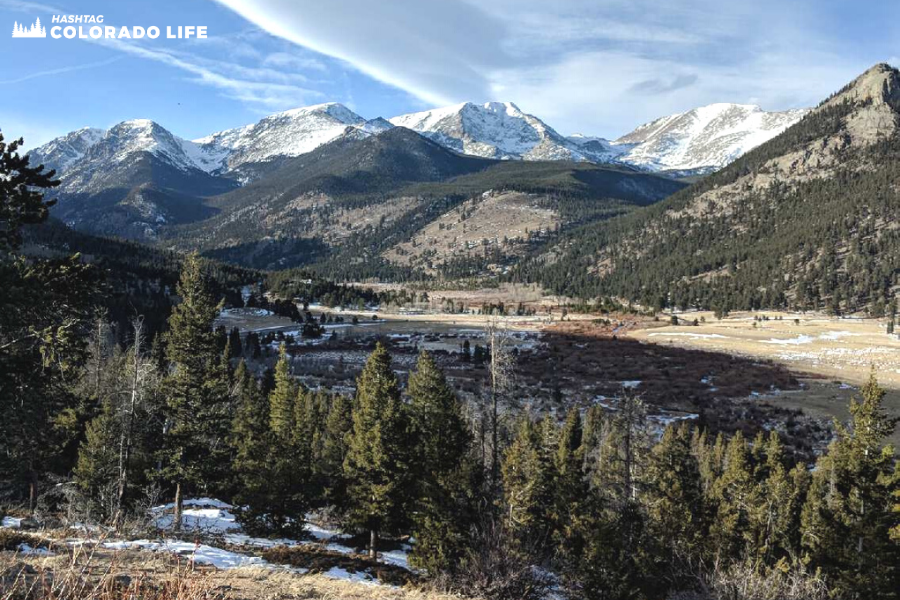 Rocky Mountain National Park also features Trail Ridge Road, which is the highest paved road in North America.
Beware though that this road is closed during the winter months due to ice and snow.
In just one hour you can escape the hustle-and-bustle of Boulder and explore the epic outdoor space that is Rocky Mountain National Park.
Read more on the national park's website about planning your trip, hours of operation, and entrance fees.
Distance from Boulder: 42 miles
Travel time from Boulder: 65 minutes
3. Estes Park (Stanley Hotel)
Located right next to the Rocky Mountain National park is Estes Park, which is home to the famous Stanley Hotel.
In case you are unaware, the Stanley Hotel inspired the Overlook Hotel in Stephen King's bestselling novel, The Shining.
It was also the filming location for the 1997 TV miniseries, and is listed on the National Register of Historic Places.
A night at the Stanley Hotel costs between $250-300 or more, depending on the time of year.
And room 217 is said to be haunted as are many other rooms in the hotel.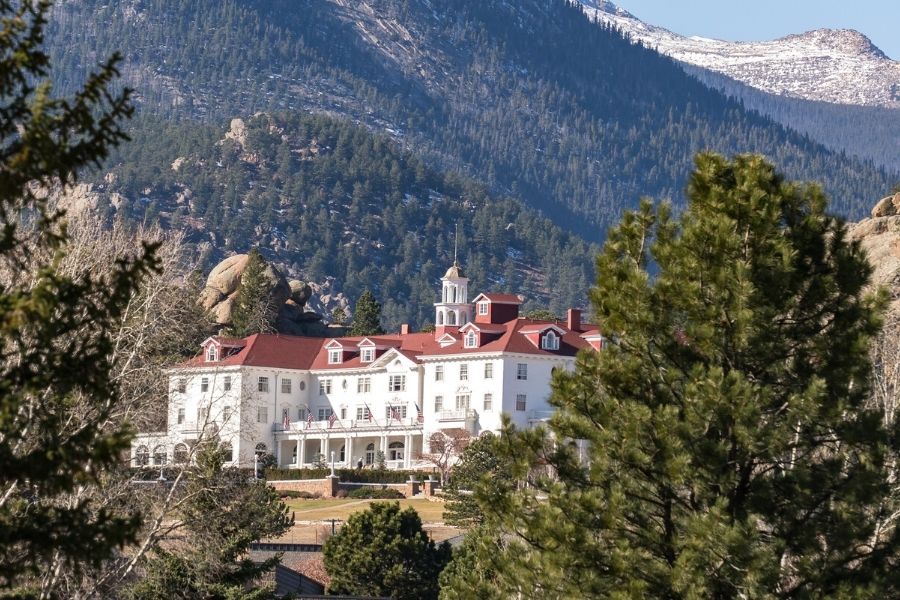 If you're looking for other things to do in Estes Park, check out the Aerial Tramway.
This gondola takes visitors to the peak of Prospect Mountain at an elevation of nearly 9,000 feet.
The views are breathtaking, so be sure to bring a camera.
Other activities in the area include the Lake Estes Marina for boating, fishing, swimming, or nearby whitewater rafting.
Distance from Boulder: 38 miles
Travel time from Boulder: 55 minutes
4. Breckenridge
Breckenridge is a quaint mountain town located less than two hours west of Boulder.
It sits at 9,600 feet in elevation making it one of the highest mountain towns in Colorado.
Because of its proximity to Denver, Breckenridge is considered a local's favorite for skiing, snowshoeing, and other winter activities.
Breck has more of a local community vibe than the more touristy towns, like Vail or Aspen.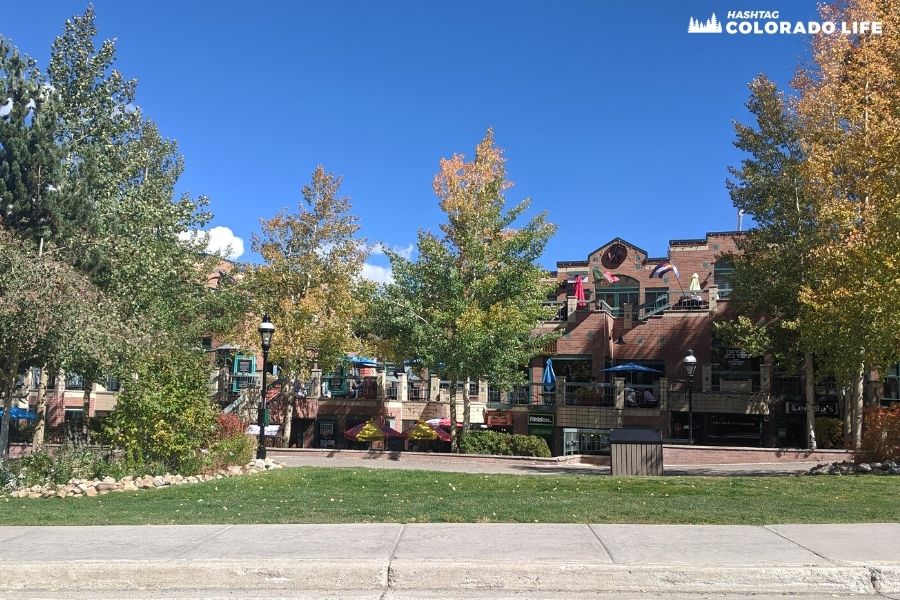 There is also lots of hiking, camping, and biking in the summer too.
Go for a hike to see the Breckenridge Troll, or scale the mountainside on the free BreckConnect Gondola.
Fourth of July is also a big time of celebration in Breckenridge.
This huge event spans several days and is a fun, family-friendly experience.
Distance from Boulder: 87 miles
Travel time from Boulder: 115 minutes
5. Golden
Golden is a short 30-minute drive south of Boulder but it's a unique town all its own.
With a population of around 20,000 residents, Golden offers a surprising amount of things to do.
For the past 140 years, Golden has been home to the Coors Brewing Company.
Go on a Coors Brewery Tour to learn about the history of the company, their malting and brewing process, and some beer samplings.
Along the tour you'll see memorabilia, neon signs and old photos.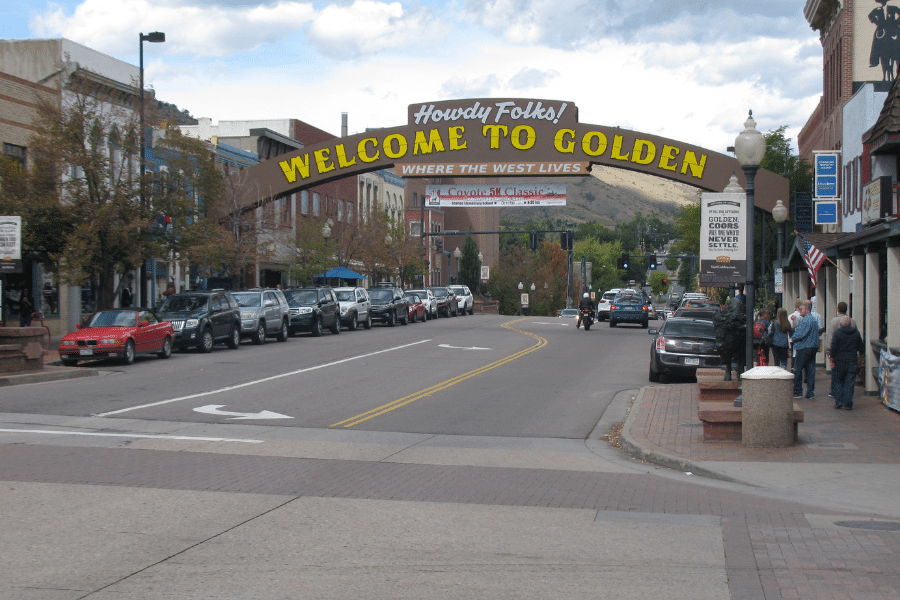 If you're looking for something to do outdoors, we recommend hiking North Table Mountain Park.
Enjoy panoramic views with 15+ miles of hiking trails and expect to see lots of mule deer, golden eagles, and prairie dogs.
One of the best times to hike North Table Mountain Park is in the spring and summer when the wildflowers are abundant.
Distance from Boulder: 20 miles
Travel time from Boulder: 32 minutes
These are just a few of the top day trips from Boulder that you visit anytime of year.
Some of these are perfect half-day excursions, while others, like the trip to Estes Park and Rocky Mountain National Park, can be combined into a full weekend getaway.
Or you can make your own Colorado road trip by planning your own trip whether you're coming from Denver, or Colorado Springs.
Boulder is centrally located so there is always something to do and to see nearby!