28 Best Things to Do in Denver This Weekend [Local Picks]
This website may contain affiliate links and we may be compensated (at no cost to you!).
Looking for the best things to do in Denver this weekend? As locals, we share our ideal itinerary from top attractions to exploring Colorado's capital.
We discuss the top Denver tours, things to do, and the best attractions you just can't miss.
Plus, don't forget to check out the Denver CityPASS bundle which gives you access to 7 top attractions for one low price.
Continue reading to learn our favorite day-time activities and weekend events in the Square State's largest metropolitan city.
Whether you're looking for a romantic night-time spot or a fun outing with kids, Denver has tons of options.
Top things to do in Denver this weekend
Here is our list of the best things to do in Denver this weekend, including many local favorites.
When exploring Denver, Colorado (or any mountain town!) we highly recommend that you take it easy the first day or two.
When you first arrive in the city on vacation, give your body time to acclimate to the high altitude.
Also, to see more places, you should rent a van in Denver for your whole family. You can book an economy model if you are traveling alone or with your loved one.
However, when traveling with a large family, it's better to rent a 7- or 12-passenger van depending on the number of people that will join you.
Related: How to Book a Tour in Denver [Guide]
1. The Denver Downtown Aquarium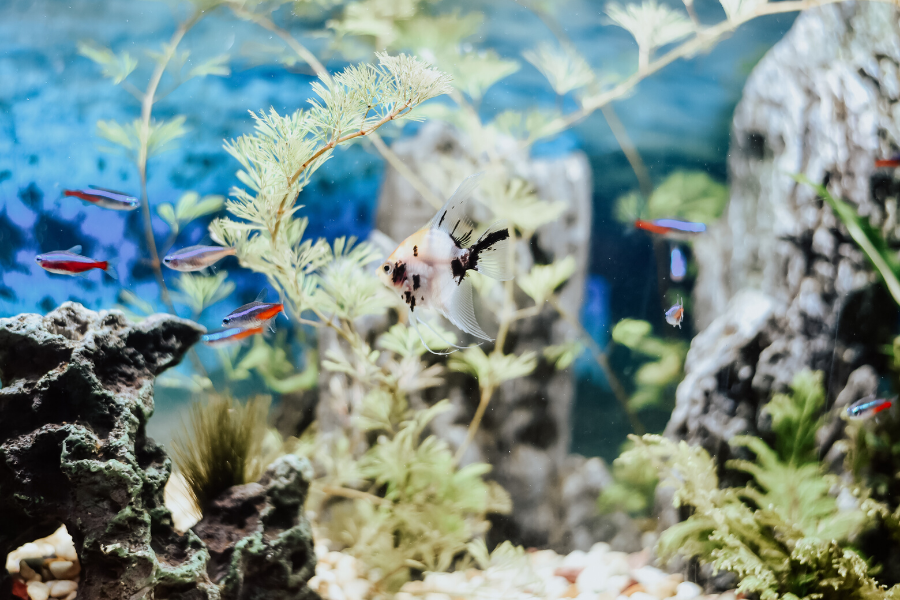 The Downtown Aquarium in Denver is a great place for both adults and kids. The aquarium features over 500 unique species of aquatic animals including otters and seahorses.
Plus, kids will love the Under the Sea exhibit that showcases real-life mermaids swimming around with the fish.
Other family-friendly exhibits at the Downtown Aquarium include a shipwreck that can be explored, a coral lagoon and even a sunken temple.
And right now, All-Day admission passes to the Downtown Denver Aquarium are part of the Denver CityPASS bundle.
2. Elitch Gardens Theme Park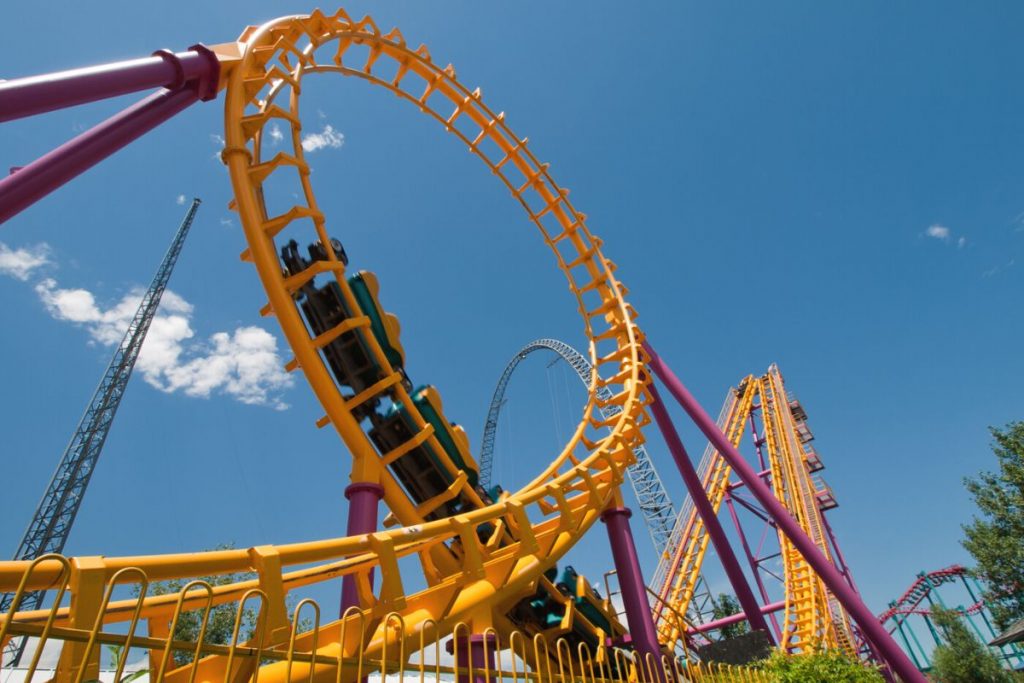 If you're into thrilling rides, entertaining shows, and cool water slides, then Elitch Gardens is a must visit. Located in the center of Denver, Elitch Gardens is the area's #1 amusement park.
From family rides to scary rollercoasters, Elitch Gardens features some of the best attractions in the city.
And in the summer your theme park ticket also gives you and your family access to the Elitch Gardens Water Park. You can get admission to two parks for the price of one!
For the rest of 2022, Elitch Gardens Theme and Water Park will be open everyday through Labor Day and then on weekends and some Fridays.
Check out their website for more details and how to plan your trip.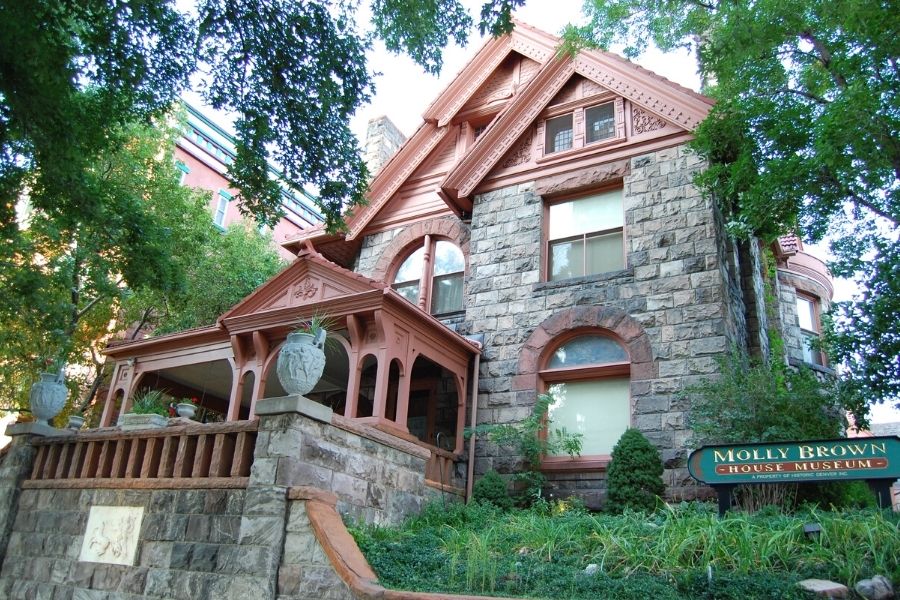 Located in one of Denver's most notorious neighborhoods is the Molly Brown House Museum.
This museum is dedicated to the Unsinkable Margaret Brown who survived the famous Titanic. It offers a glimpse into the life of one of Denver's most fascinating residents.
This gorgeous mansion in the Capitol Hill neighborhood has been expertly preserved and turned into a historic museum.
The house features belongings and furnishings from Molly Brown and her family during this era.
You'll learn about Molly's experience aboard the Titanic as well as her roles in several important movements and Colorado endeavors.
The tour also includes sights and sounds from some of Denver's oldest neighborhoods as well as the State Capitol.
4. Craft Beer Tour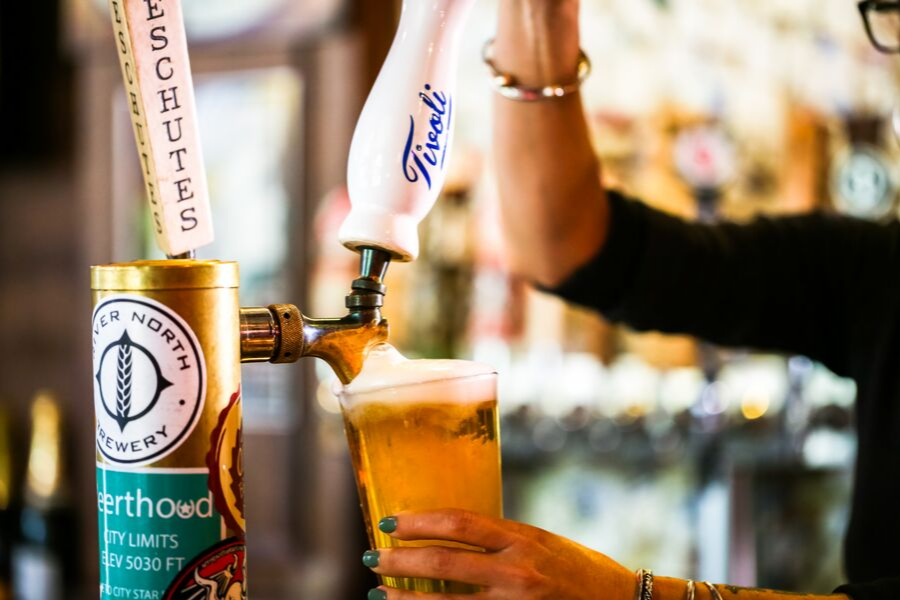 With more than 150 breweries, Denver has been nicknamed the "Napa Valley of Craft Beer". And it's easy to see why thanks to this Craft Beer Tour.
Enjoy a social beer tour and pub crawl through Denver's historic Lower Downtown (LoDo) district.
Taste more than 10 samples of Colorado craft beer and visit 4 of Denver's best breweries.
Learn about the brewing process and different types of microbreweries all while learning from a local hops, ale or lager expert.
In about 2.5 hours you'll learn about how Denver became the center for craft brewing and enjoy a plethora of craft beer samples.
Beer tastings are included at each stop. Plus, get a free souvenir tasting glass to take home with you.
An organized Denver Craft Beer Tour is the perfect way to experience Denver this weekend.
5. Denver Art Museum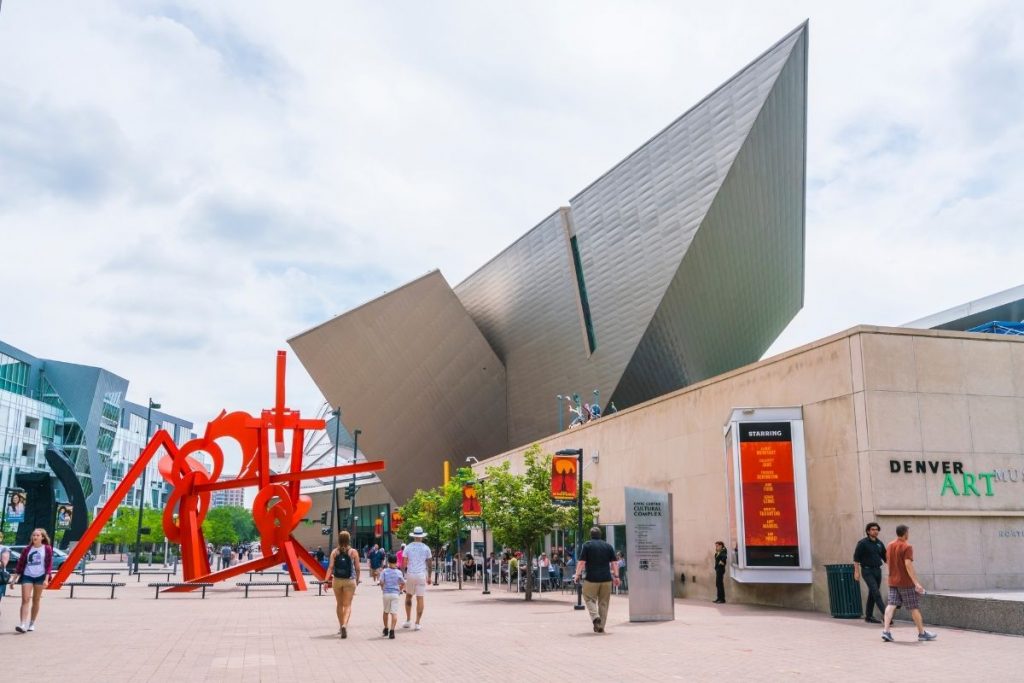 No trip to Denver is complete without a stop at the Denver Art Museum.
The building itself is a work of art as it was designed so that no walls would meet at straight or right angles.
This museum is ideal for adults and families, with lots of rotating exhibits.
If you're visiting on a weekend, come to an artist demonstration in the Hamilton building.
6. Colorado State Capitol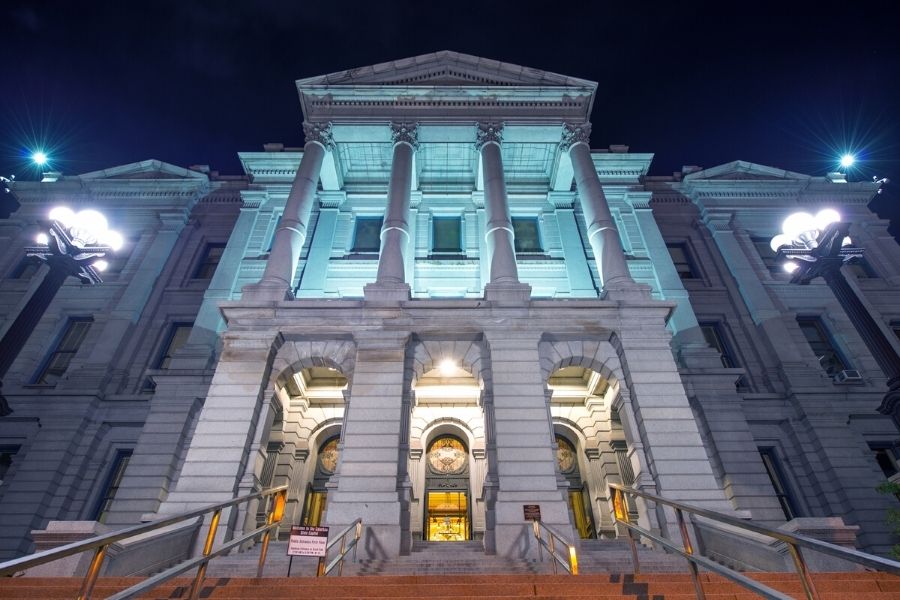 Spending a day in Denver isn't complete without a visit to the Colorado State Capitol.
One of our favorite ways to see the history and highlights of Denver is via an inexpensive small group walking tour.
On this walking tour you'll start at the Colorado State Capitol building that was constructed in the late 19th century.
On the steps there is a one-mile marker, which is why the city is called the "Mile High City". Be sure to stop and take a photo here!
Continuing on the tour you'll check out LoDo, the Brown Palace, Union Station and Larimer Square. All of which are some of Denver's most famous locations.
Take a deeper look at Denver with all of the history and highlights as detailed from a local expert.
In just 2 hours you will see the city's most economic landmarks and hear some incredible stories about this wild west town.
Check out the Downtown Denver walking tour to learn more.
7. Red Rocks Amphitheatre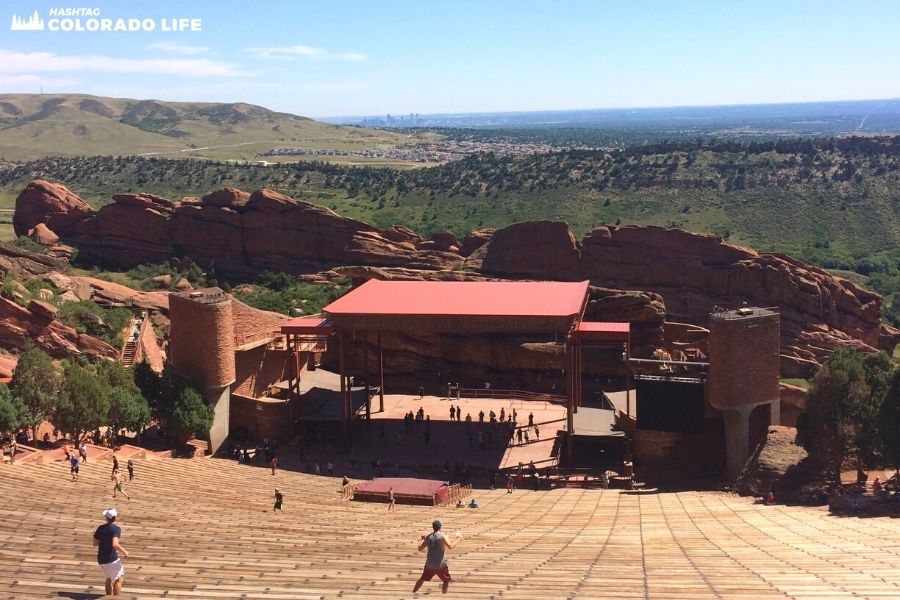 The Red Rocks Amphitheater is not precisely in Denver, but it's iconic with the city and is a very cool site to see.
Thanks to staggering red rocks, the area is a naturally occurring amphitheater. Which makes it perfect for concerts, musicians, and featured events.
And though they have added seats to make this a popular concert venue, it's still a great place for hiking, viewing or visiting.
Even if you don't have a ticket to a concert, you can visit the amphitheater during the day and take a walk around.
To take in the full experience of Red Rocks Park, we highly recommend booking a small group tour for several hours.
8. Cheesman Park
The city has some truly impressive public parks, so a visit to any of them should be on every list of what to do in Denver, Colorado.
And one of the most interesting ones is Cheesman Park.
Located next door to the Denver Botanic Gardens, Cheesman Park offers a wide variety of things to do.
Here you'll find miles of running and hiking trails, loads of open space, and expansive views of the Rocky Mountains.
Enjoy a day out on a picnic with friends or relax on a nice walk with your family.
Not only that but once nightfall rolls around, some believe that Cheesman Park becomes haunted.
There are even some unique ghost tours you can take of Cheesman Park to learn about its haunted history.
9. Wings Over the Rockies Air & Space Museum

If you're into vintage planes, historic aircraft and spacecraft, check out the Wings Over the Rockies Air & Space Museum.
This museum is part of the Denver CityPASS bundle and can be accessed along with 6 other fantastic attractions.
From rotating exhibits to a virtual flight simulator, this museum is a unique experience.
In fact, this was the initial home of the Air Force Academy before moving to Colorado Springs.
One of the old hangars was converted into this museum so it can host the many historical artifacts and stories of the Rockies Air & Space Museum.
This attraction is definitely a top thing to do in Denver especially for kids, veterans, history buffs, or anyone who is into aviation.
10. Denver Botanic Gardens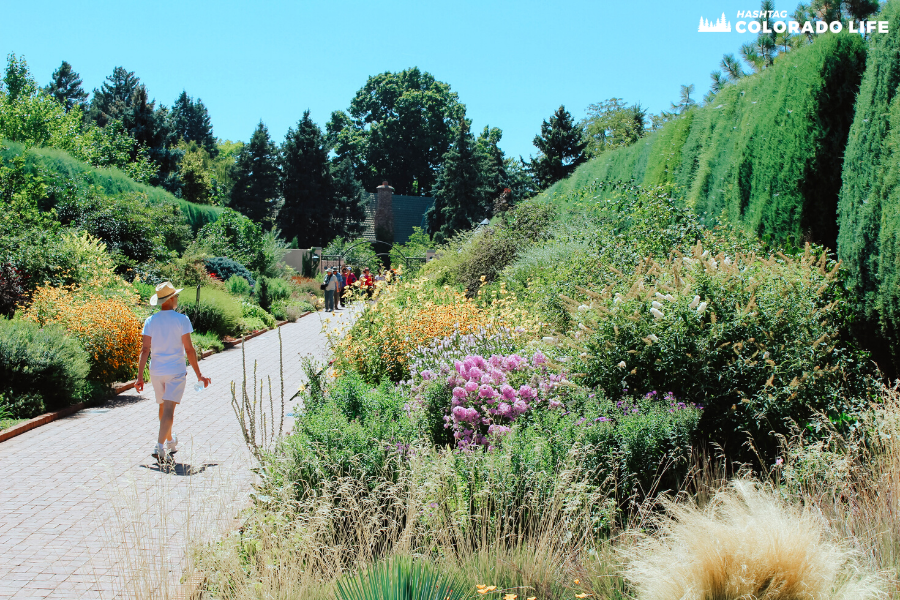 The Denver Botanic Gardens are a real oasis within the city and definitely worth a visit.
While they can be pretty busy in both the summer and winter, the botanic gardens are beautiful.
This incredible 23-acre botanic gardens include themed-gardens, an enclosed conservatory, and a public amphitheater for summer concerts.
The gardens are located downtown but also include additional locations in Littleton and Chatfield Farms.
Around the edge of the gardens are many apartment buildings, so it's a really unique experience.
It must be great to live somewhere with such a great view of these beautiful gardens.
11. Denver Zoo
We love visiting zoos on our travels. And one of our favorite zoos in the U.S. is the Denver Zoo.
This zoo has animals from everywhere around the world and stretches over 80 acres.
It was first founded in 1896 and was the first zoo in the United States to create naturalistic enclosures (not bars and cages).
Today, it's still a wonderful and popular zoo that we love visiting whenever we're in town.
12. Denver City Park
Head over to City Park, Denver Colorado's biggest park, and take a walk around the lakes.
Grab a paddle-boat for rent or simply enjoy a stroll around the area during the summer.
You will also find yummy food trucks and sometimes local bands playing here.
City Park is a great spot for a picnic, a casual stroll, or a tour through the many attractions located nearby.
City Park is also home to the Denver Zoo and the Denver Museum of Nature and Science, both of which can be accessed from this park.
13. Sloan's Lake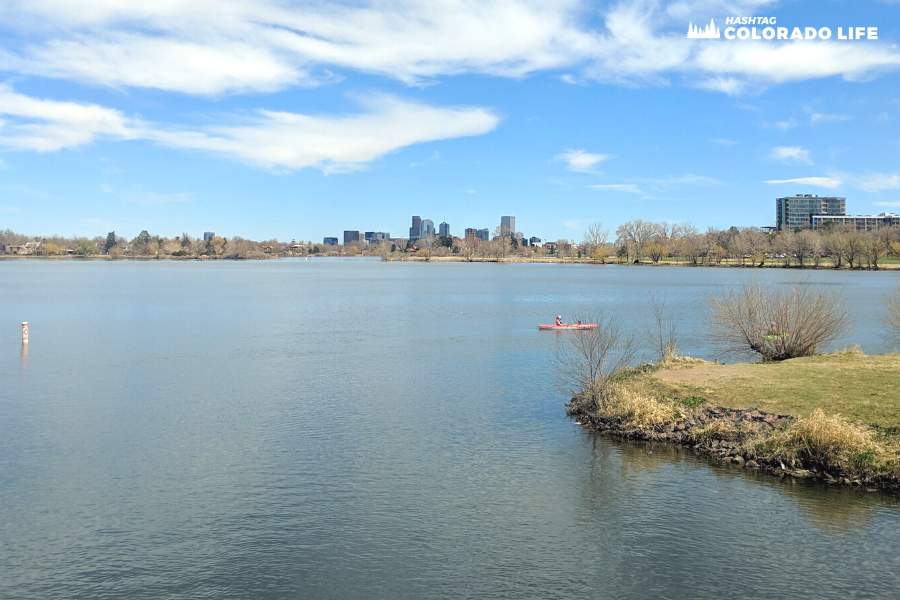 If you're looking for romantic things to do in Denver, we recommend taking a leisurely walk around Sloan's Lake.
It's located in the middle of the city in the Highlands neighborhood. It's a flat trail around the lake that overlooks the city.
And the best part is that visiting Sloan's Lake is completely free. Parking is free and all of the activities you can explore nearby are free to use.
There are lots of geese at Sloan's Lake, so be aware if you're not a bird lover.
14. Tour 16th Street Mall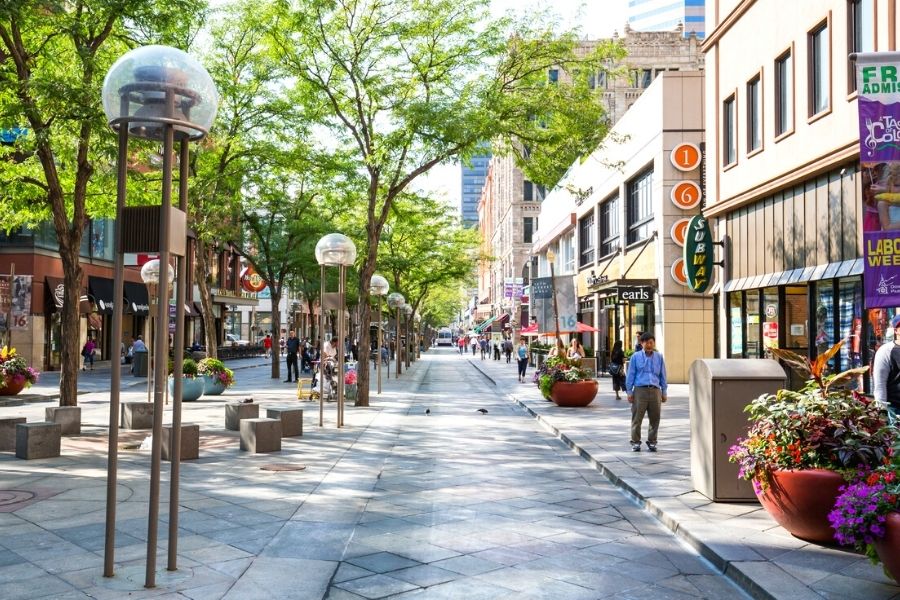 If you're staying downtown, take a tour through the 16th Street Mall. It's an open air mall so go for a stroll or catch a ride on the free shuttle.
The mall is a great place to spend the evening even if you're just window shopping.
There's a piano and people will often be playing at night.
Our favorite store in the mall is UNIQLO. We can only describe it as the Ikea of clothing.
UNIQLO is a Japanese brand that sells very nice winter gear at really affordable prices, including some high-tech fabrics like heat-generating or moisture-wicking fabrics.
And while you're hanging out at the mall, stop into Moe's Bagel. They make their own cream cheese (which is delicious!) and serve 20 bagel varieties.
15. Denver Union Station
Originally opened in 1881, Denver Union Station is one of Denver's most important historical landmarks.
This historic train station served as an important stop for supply shipments coming in from all over the country.
Today, Denver Union Station is a popular point of interest. Inside you can dine, shop, grab a cocktail, or even stay overnight.
The Denver Union Station is home to the Crawford Hotel, which is a destination all its own.
The Union Station building is one of the most beautiful buildings downtown, and there are some pretty sweet perks of booking a stay here.
16. Archery Games Denver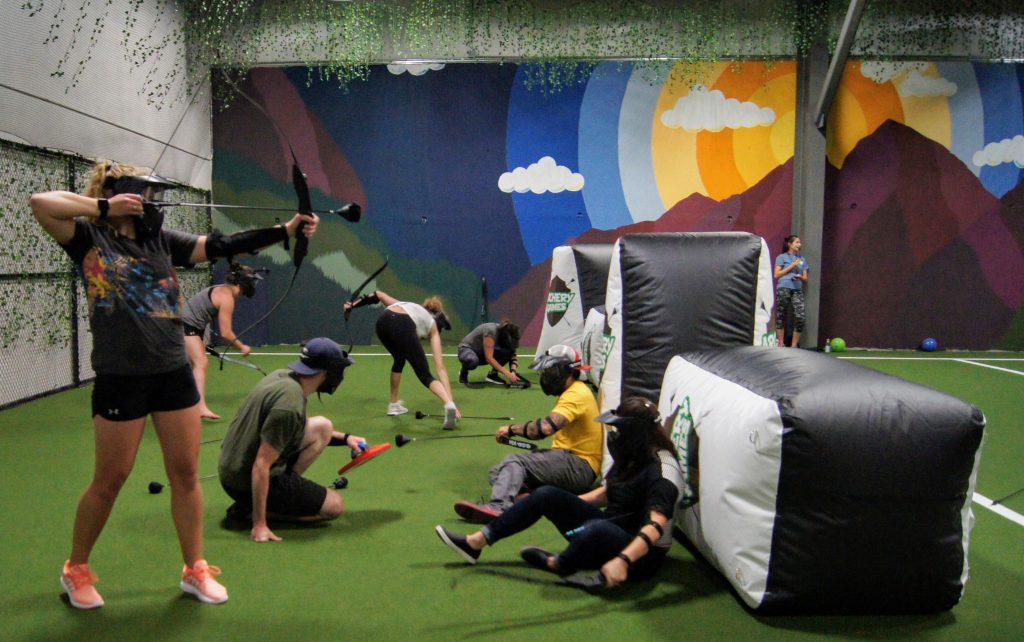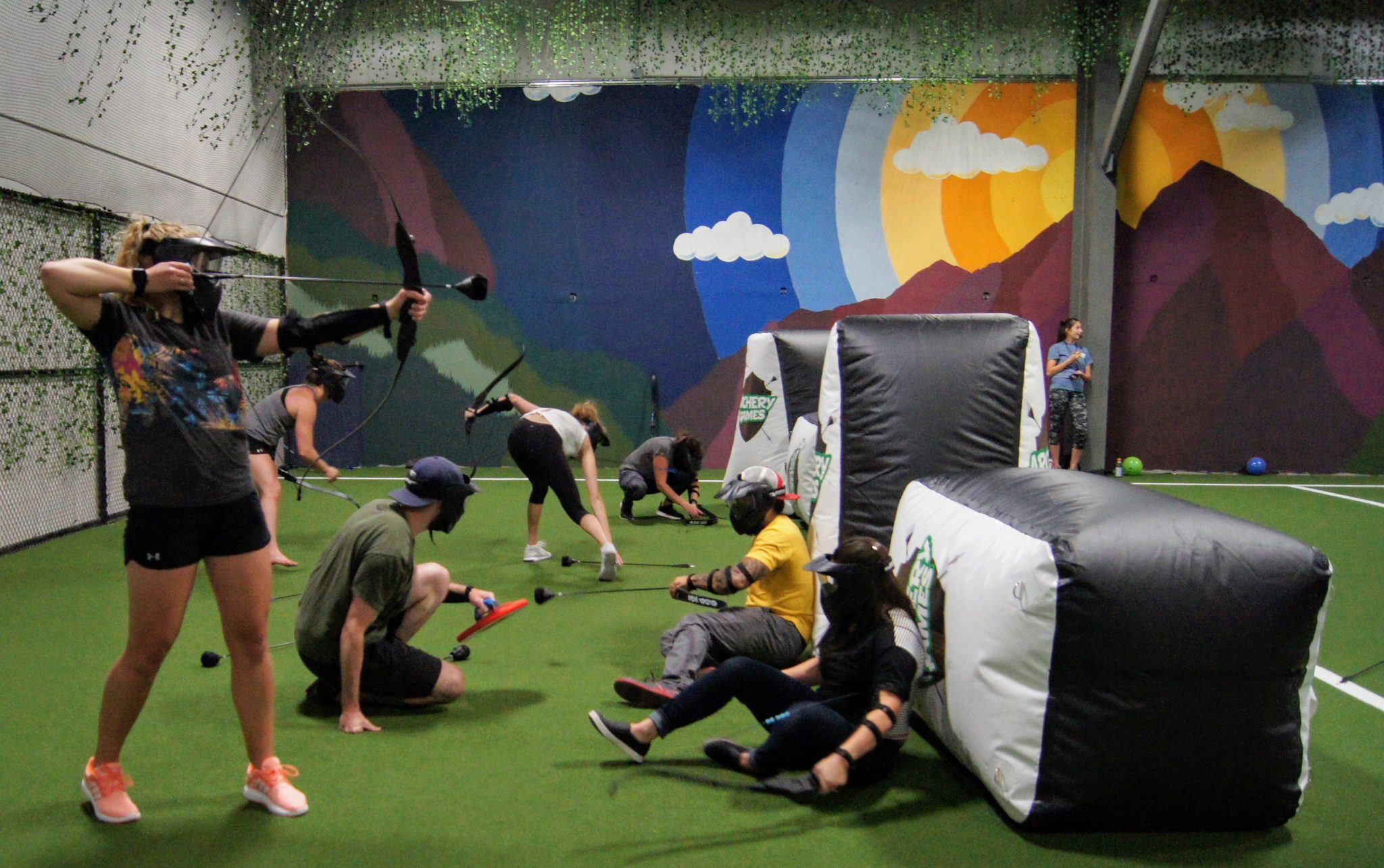 If you're looking for a family-friendly and fun place in Denver, check out Archery Games.
Get ready for action-packed archery games or battle it out over dodgeball.
Don't worry, you'll be using safe bows and foam-tipped arrows so it's fun for the whole family.
This activity is perfect for birthdays, special events, team building, or just for fun anytime!
The recommended age is 10 years old and up. But there are special Youth Hours every Saturday and Sunday morning for ages 7-12.
To learn more or book your next game, check out the Archery Games Denver website.
17. Denver Museum of Nature and Science
Also accessible from City Park is the Denver Museum of Nature and Science.
The museum gained notoriety in the 1920s after the discovery of the Folsom points in Folsom, New Mexico.
This discovery proved that humans lived in North America 10,000 years ago, much earlier than previously thought.
Since then, the museum has continued to be at the forefront of archeological discovery, and now has many exhibits and an IMAX theater.
18. Dairy Block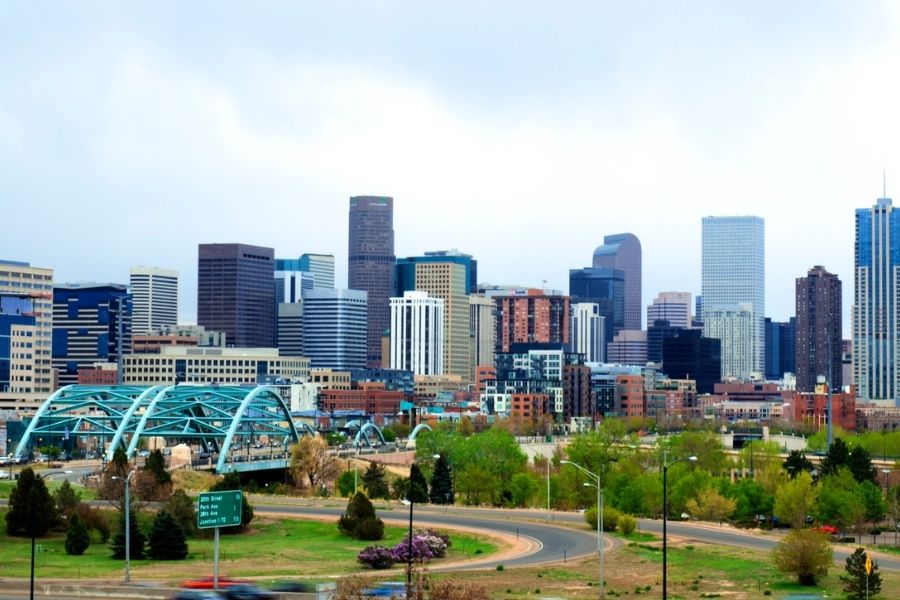 In downtown Denver, the Dairy Block is a thriving micro-district with 16 shops, 19 restaurants, and 7 bars and a luxury hotel.
It was named for being home to the Windsor Dairy and was transformed into a mini-district all its own.
In the middle of the Dairy Block is one of the most Instagram-worthy allies, full of art galleries, wine bars, and boutique shops.
This area feels like a little piece of Europe within a block from Coors Field.
The Milk Market is the cornerstone of the Dairy Block. There's always something cool happening in the evening, and it's a fun place to wander and explore.
19. Live Jazz
If you're wrapping up a fun day in Denver, a great way to wind down the evening is with a cocktail and live music.
There's plenty of live jazz music playing throughout Denver, so take a look and see who is playing and where to catch a show.
20. The Denver Mint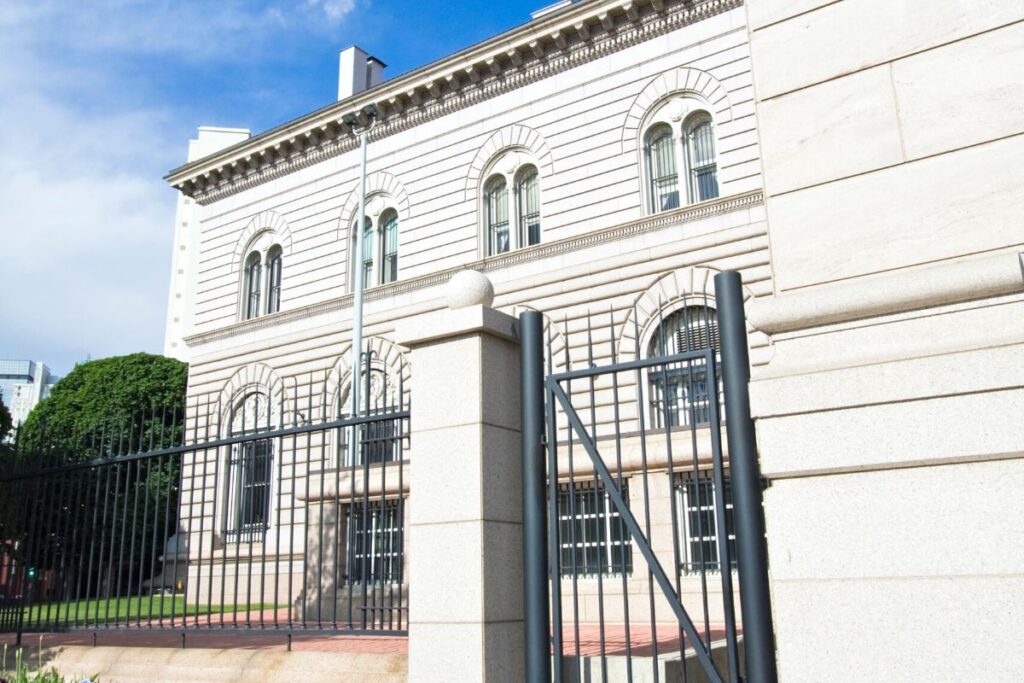 There are three mints for the U.S. Treasury where our dollars and coins are manufactured, and one of them is located here in Denver!
The Denver Mint offers free tours to see how our money gets made.
Visitors will learn about the history of the United States Mint and how coins are produced for the American public.
After the free tour, stop by the gift shop to check out the unique memorabilia for sale.
You can learn about money without spending any money. It's a great place for school tours and kids to learn about how money is made.
21. Larimer Square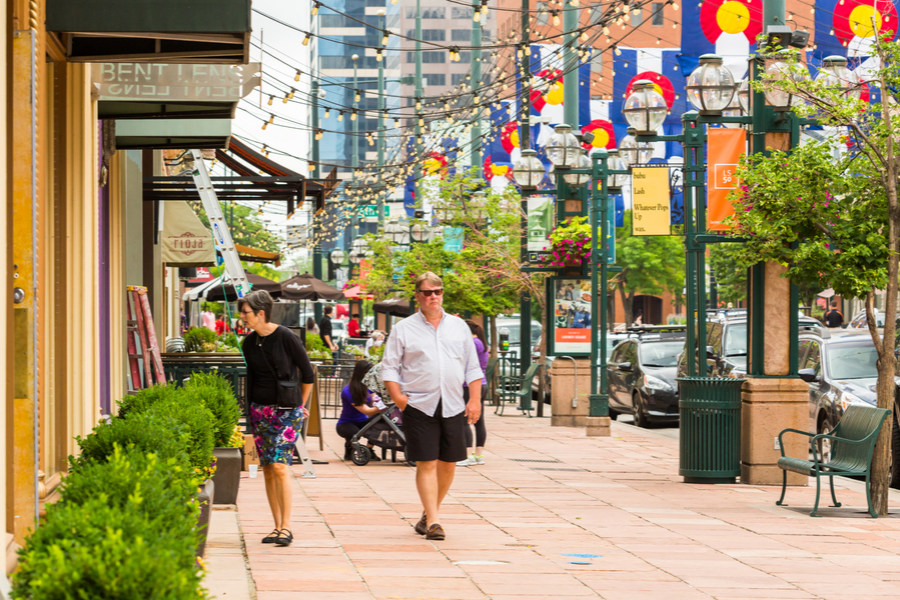 If you're not sure what you're in the mood for, you can always take a walk around Larimer Square.
This is easily the coolest block in town and is located on Larimer Street between 14th and 15th.
Larimer Square is Denver's oldest and most historic block, and has some of the best restaurants in Denver.
It was even featured on season 15 of Top Chef. From eating some delicious food to doing some upscale boutique shopping, Larimer Square is where the Denver elite go to chill.
You can also grab a drink to eat at the local favorite Denver speakeasy, The Green Russel.
22. Punch Bowl Social
If you're looking for a place to unwind from hard work week by indulging your inner child, you're going to like Punch Bowl Social.
Built inside an old Denver general store, this massive factory has an industrial but comfortable, bohemian vibe.
With multiple bowling lanes, an old-school arcade, karaoke rooms, and two bars, there is something for everyone to enjoy.
Play some pool, shuffleboard, or life-size Jenga or just sit back and relax during happy hour.
Bring your friends and family or plan a large group event for a special occasion.
This is a local favorite and a spot we have visited several times. There's always something fun to do here, no matter what time of day.
23. National Ballpark Museum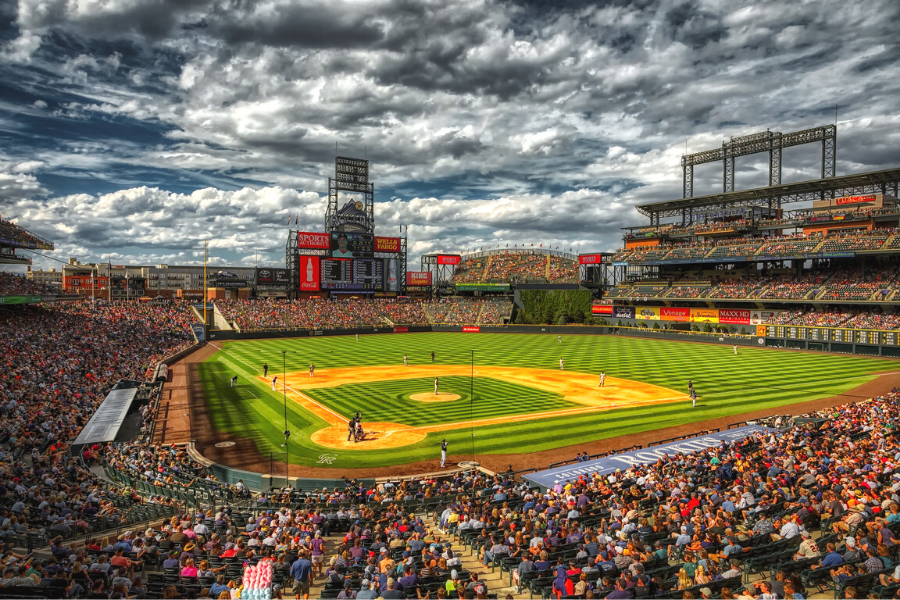 Denver is a city known for its love of sports, and baseball is no different. The National Ballpark Museum is a must-see for all baseball lovers.
Located just steps from the historic Coors Field, this non-profit museum includes memorabilia of the country's history of baseball.
Check out seats from all 14 original classic ballparks and read about the long-lost stories of America's favorite pastime.
Stop and ask a volunteer for more information, or simply learn about the history of baseball via the Ballpark Wall of Fame.
24. Art District on Santa Fe
The Art District on Santa Fe is one of Colorado's designated Creative Districts. It features more than 30 art galleries, studios and businesses.
The neighborhood's traditionally Hispanic roots are on display in the many colorful murals and art installations.
On the first Friday of each month, tour the art from hundreds of artists in galleries, studios, co-ops, upstairs, downstairs, in alleys, on the street… everywhere.
25. Rent an Electric scooter
A great way to get around the city without too much exertion is to ride an electric scooter!
There are plenty of services that let you rent scooters around Denver, including Jump (by Uber), Lyft, and Lime.
Remember to use a helmet and keep off the sidewalks while riding around.
26. Local sports game
Speaking of Denver being a sports city, if you're a sports fan then we recommend grabbing tickets to a game.
Denver is host to three professional sports teams.
The Colorado Rockies, our Major League Baseball team
The Denver Broncos, our National Football League football team
The Colorado Avalanche, our National Hockey League ice hockey team
Check out the schedules on your preferred team's website and enjoy a piece of American history.
27. Mount Evans Scenic Byway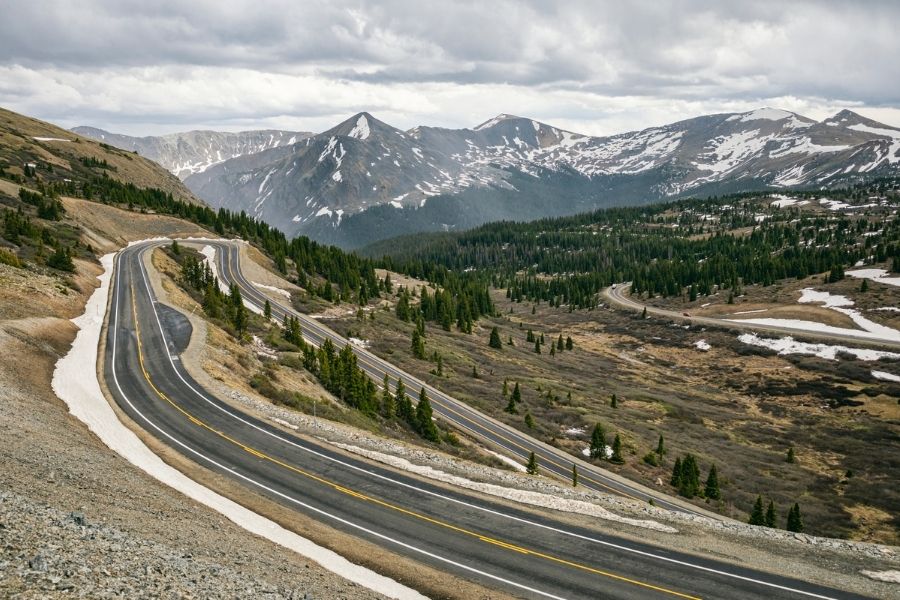 If you're up for a day trip from Denver and don't feel like hiking, take a drive along the highest paved road in North America.
The Mount Evans Scenic Byway winds its way up 7,000 feet in elevation to the top of one of Colorado's famous fourteeners.
Along the 28-mile drive you can stop at the Mount Goliath Nature Center and take in the scenery from the Summit Lake Park.
Once at the top of the summit you'll be treated to some of the most breathtaking views of the Rocky Mountains along the Front Range.
Before taking a drive along this scenic byway, check out the Mount Evans Recreation Area to grab a timed ticket.
28. Stanley Marketplace
As a local who used to live in Aurora, the Stanley Marketplace is a favorite of mine.
This single-roof community is a large marketplace with over 50 independent Colorado businesses.
Here you'll find local restaurants, bars, shops, salons, and during the winter it hosts the Camp Christmas holiday special.
I recommend eating at Qi-Lin for a bowl of ramen or ordering some Mexican food at Comida.
And after your dinner stop by Sweet Cow for some of the best ice cream in town.
There is something for everyone here, and every palette so you're sure to please your kids or picky friends.