8 Unforgettable Things to Do in San Isabel National Forest
The content of this website may contain affiliate links and we may be compensated (at no cost to you!). Thank you for your support!
The San Isabel National Forest features 100+ hiking and biking trails, and nearly 50 campgrounds.
And in the winter there is ice fishing, snowshoeing, and alpine skiing available for outdoor lovers.
To say there are endless things to do here is an understatement! 
In this guide, we are sharing the best things to do in San Isabel National Forest no matter what time of year.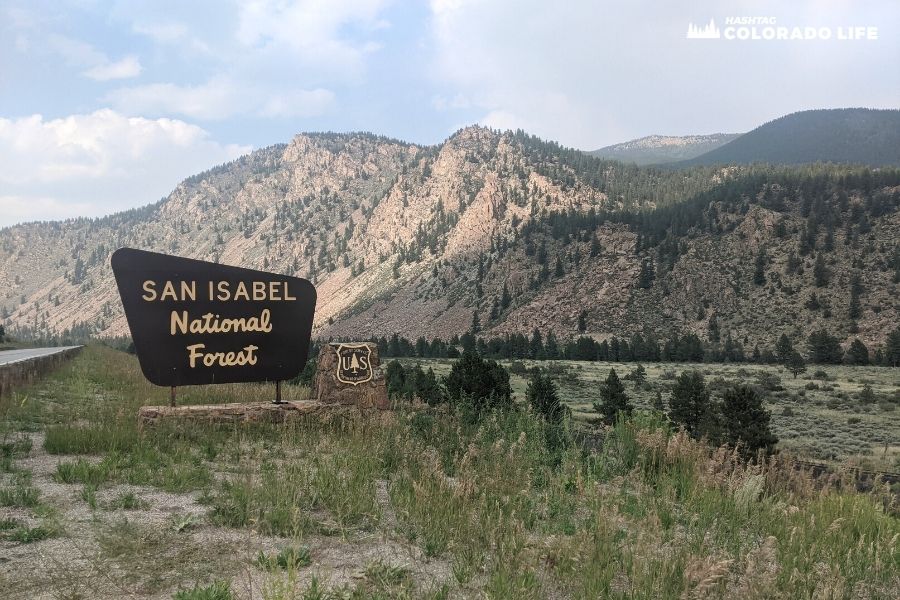 Where is San Isabel National Forest in Colorado?
The San Isabel National Forest makes up 1.12 million acres and contains 19 of the state's total fourteeners. 
A fourteener is a mountain that's over 14,000 feet in elevation!
It's located in central Colorado and stretches from Salida to Leadville and east towards Pikes Peak National Forest.
Inside San Isabel National Forest you will find some of the most iconic Colorado destinations, including:
the Collegiate Peaks Scenic Byway
the Sangre De Cristo mountains
Twin Lakes Reservoir
iconic Colorado towns like Buena Vista
If you're planning a trip to this part of central Colorado, here are the top activities we recommend.
1. Beginner Backpacking Trip
Book yourself a 2-day beginner backpacking trip in the San Isabel National Forest.
Join an expert guide who will teach you everything you need to know about exploring Colorado's backcountry. 
You will learn how to set up camp, cook, build a fire, and navigate in the forest.
And this is an all-inclusive trip as you will be provided with everything you need to make this a memorable experience.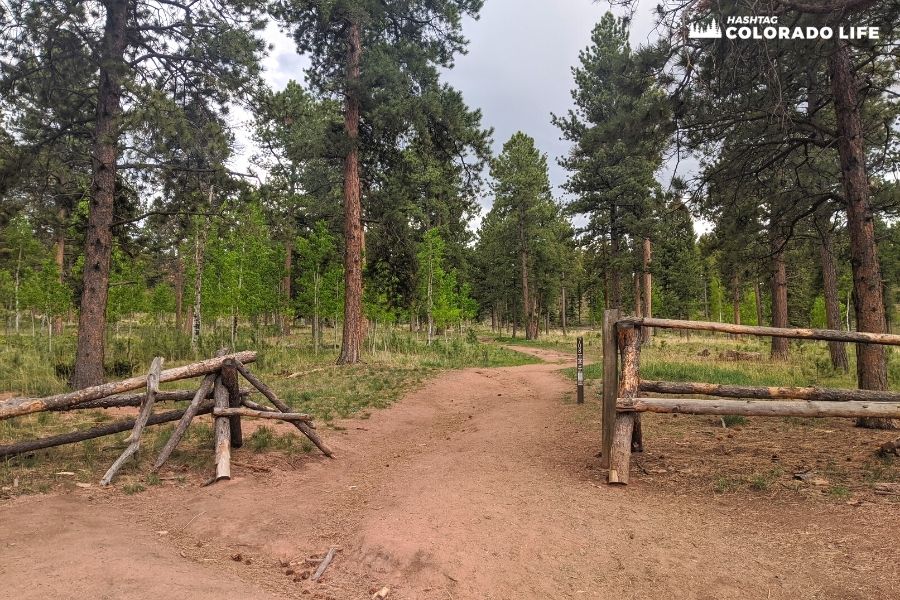 Your backpacking trip includes a headlamp, stove, fuel, cookware, dishes, utensils, soap, bucket, compass, water filter, and first aid kit. 
Plus, you'll be well fed with 2 breakfasts, 2 lunches, and 2 dinners included throughout the trip.
Finally, you will learn about the "Leave No Trace" outdoor adventure ethics to protect the local forest.
Click here to book your beginner backpacking and hiking trip from Denver.
2. Twin Lakes Reservoir
Just north of Buena Vista near Twin Lakes, Colorado is Twin Lakes Reservoir. 
Just like the name sounds, the reservoir is made up of two bodies of water spanning over 2,700 acres within the San Isabel National Forest.
These manmade lakes offer lots of opportunities for water-based recreation. The Day Use & Recreation area is open for boating, fishing, camping, swimming, and kayaking.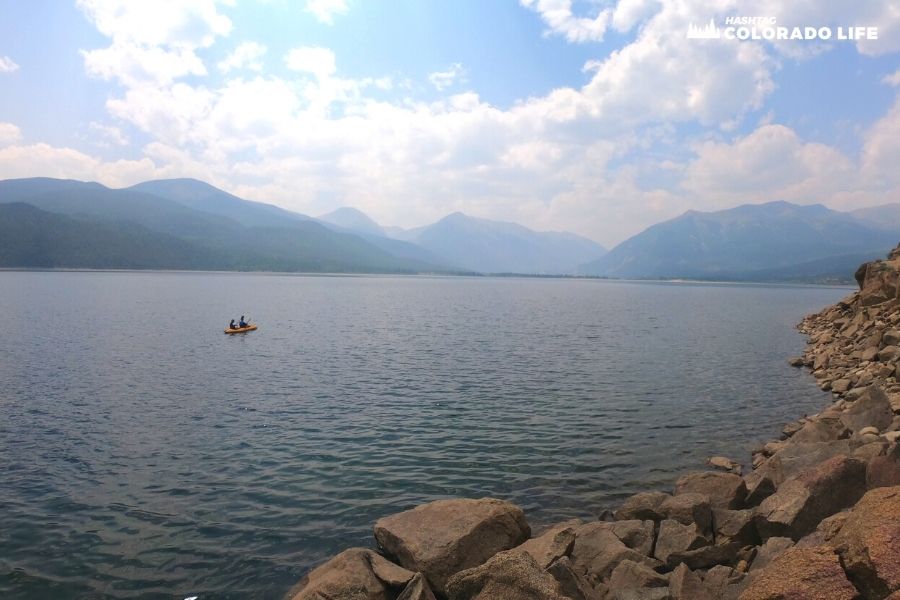 And located near the reservoir are five U.S. Forest Service campgrounds:
Lakeview Campground
White Star Campground
Twin Peaks Campground
Parry Peak Campground
Dexter Campground
There is also dispersed camping available along the water's edge and in certain recreation areas.
And if you want to take a scenic drive, we recommend going west on Independence Pass from Twin Lakes to Aspen.
3. Collegiate Peaks Scenic Byway
As mentioned, the San Isabel National Forest is home to many large peaks and Colorado fourteeners. 
The Collegiate Peaks are some of the most famous, which include Mt Harvard, Mt Oxford, Mt Yale, and Mt Princeton.
One of the best ways to view these stunning mountain ranges are via the Collegiate Peaks Scenic Byway.
The Collegiate Peaks Scenic Byway is a 57-mile long road on Highway 24 that runs along the Arkansas River.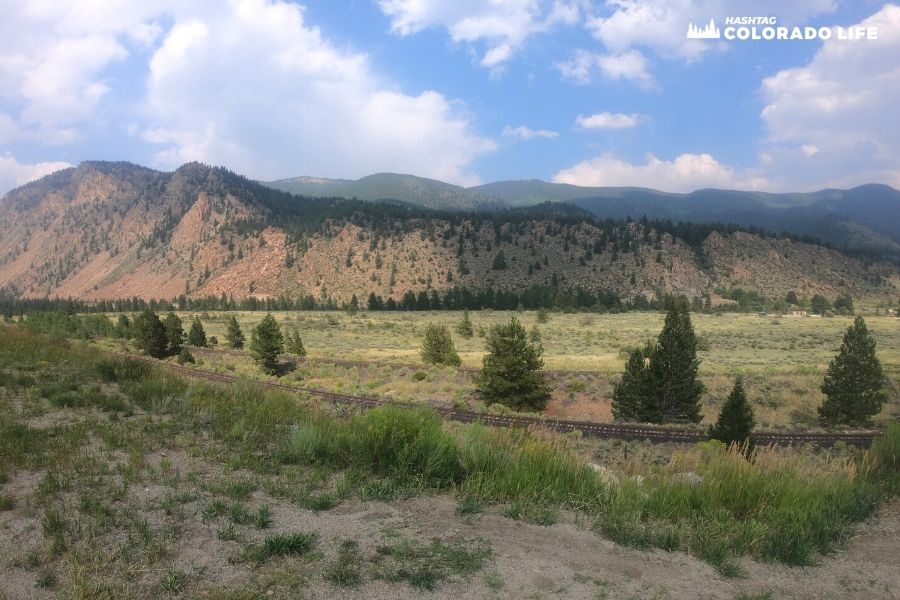 Along this route you'll pass through mountain towns like Nathrop, Buena Vista, and Salida.
And in the fall, this roadway explodes in gorgeous colors of yellow, gold, and oranges thanks to the beautiful aspens.
In fact, we think that the Collegiate Peaks Scenic Byway is a must-see for best fall drives in the fall in Colorado.
4. Arkansas River
Stretching more than 1,400 miles from Little Rock, Arkansas to Leadville, Colorado is the Arkansas River. 
It is the sixth longest river in the United States and a major tributary of the Mississippi River.
One of the most popular activities on the Arkansas River is whitewater rafting. 
And the nearby town of Buena Vista offers some of the best whitewater rafting experiences in the state.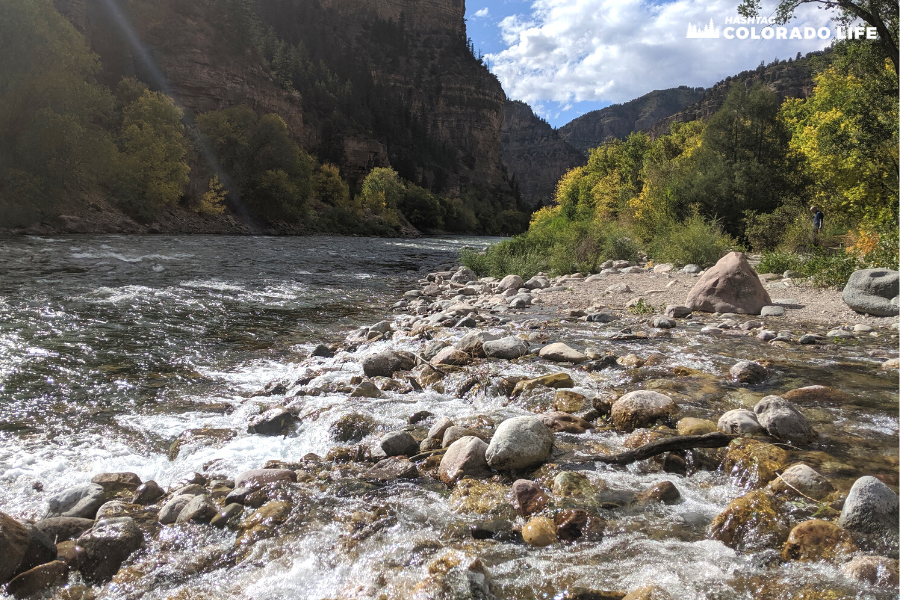 But you can also enjoy rafting the Arkansas River on a whitewater tour via the Royal Gorge near Canon City.
Other recreation activities along the river's edge include rock climbing, mountain biking, fishing, camping, and even panning for gold.
5. Cottonwood Pass
Driving through the San Isabel National Forest over the Continental Divide, you'll head over Cottonwood Pass. 
The pass reaches 12,126 feet in elevation and offers 360 degree views of the Rocky Mountains.
Because it's so high up, Cottonwood Pass closes in the winter due to heavy snowfall, but can usually be accessed until October each year.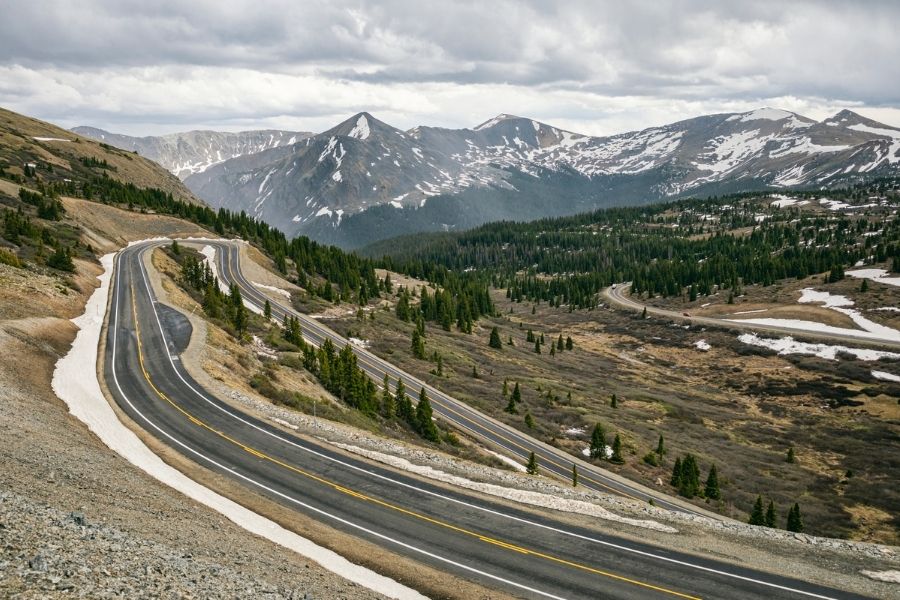 Cottonwood Pass is the highest paved mountain road that goes over the Continental Divide. 
During the fall, the views are unmatched as you can see vibrant colors for hundreds of miles in all directions.
Marked and unmarked trailheads are sprinkled along Cottonwood Pass and make for epic hiking trips or primitive campsites.
6. Hiking and mountain biking
As mentioned, there are over 100 trails in the San Isabel National Forest for hiking. 
But these trails are also perfect for mountain biking and horseback riding in the summer, or alpine skiing in the winter. 
Cross-country skiing and snowshoeing are also popular activities on these trails in the winter.
Some of the best trails in the San Isabel National Forest include:
Browns Creek Waterfall Trail
Timberline Lake Trail
Ptarmigan Lake Trail
Lost Lake Trail
Waterdog Lakes Trail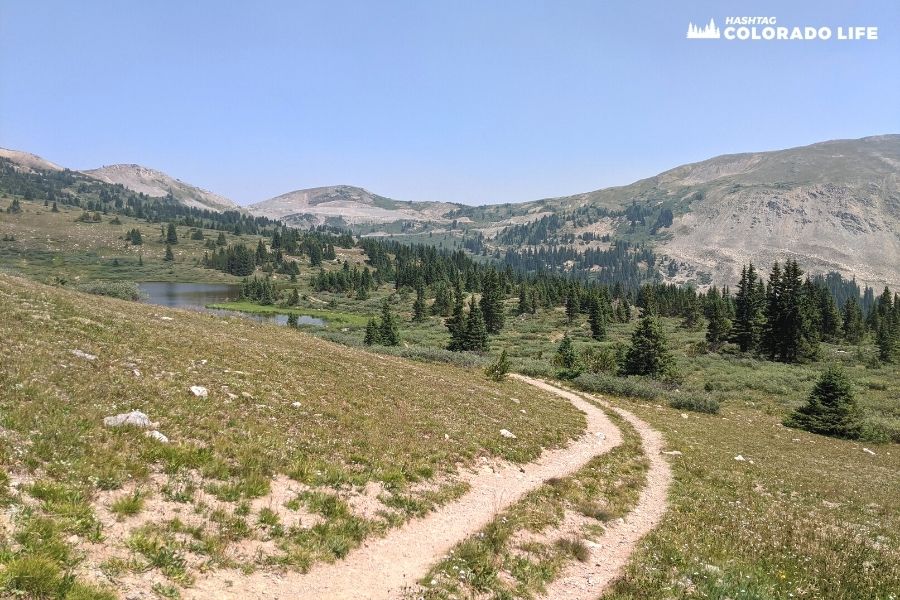 Lost Lake Trail is one that we recently hiked and it was an epic experience to say the least! 
If you're looking for quintessential hiking trails with mountain views and alpine lakes, this one doesn't disappoint.
All of the trails mentioned above are for intermediate level hikers as the landscape is moderately difficult to climb over. 
Plus, most of these tails are between 10,000 and 11,000 feet in elevation.
7. Abandoned ghost towns
Colorado is well-known for its fair share of ghost stories and abandoned mining towns. 
And three of these popular ghost towns are located in the San Isabel National Forest.
Vicksburg is a well-preserved ghost town near Granite, Colorado steeped in history.
Prospectors came to Vicksburg in the late 1800s thanks to discoveries of gold, silver, and lead. 
Vick Keller owned the general store during this time and is who the town is named after.
To this day you can still see remains of 40ish buildings including a school house, cobbler shop, two hotels, and two saloons.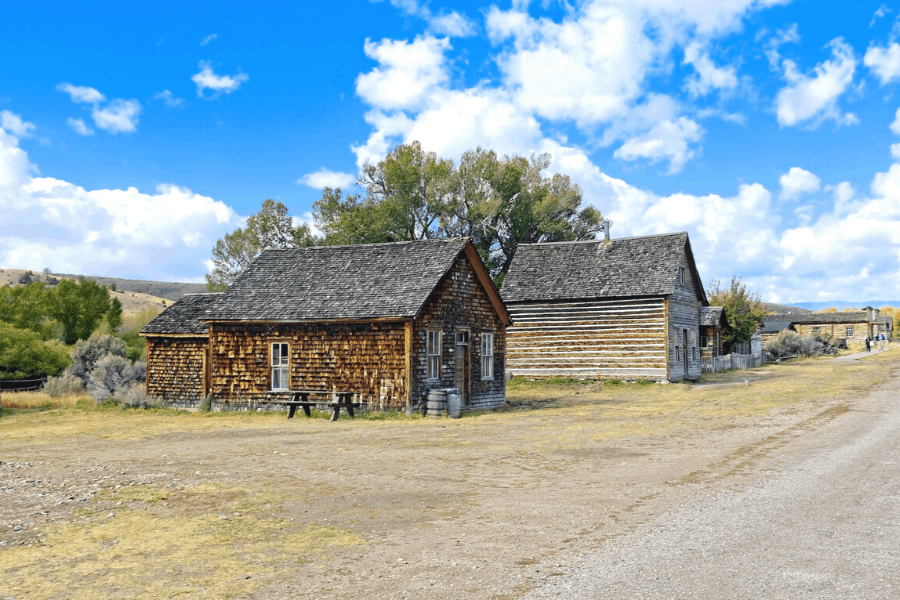 Winfield is an old mining town located right outside Buena Vista. In the mid-1800s Winfield was home to around 1500 people. 
There were 3 saloons, 3 stores, 2 hotels, a post office, church, and a mill. 
Camping and hiking are the main recreation activities nearby but jeeping is also available. 
Just watch for private property signs as residents live in the area.
Of the three ghost towns listed Saint Elmo is the most quintessential ghost town. 
The main street looks like the set of an old movie with well-preserved buildings lining the street. 
Much like the other two towns, Saint Elmo is located near Chalk Creek Canyon and is a short drive from Buena Vista.
These ghost towns are accessible all year long and make for educational exploring within the San Isabel National Forest.
8. Bishop's Castle
Bishop's Castle is a unique and iconic tourist attraction in Colorado.
This private home is located on Highway 165 inside the San Isabel National Forest. 
Jim Bishop, who is the castle's owner, purchased the land for $450 in 1969 when he was 15 years old.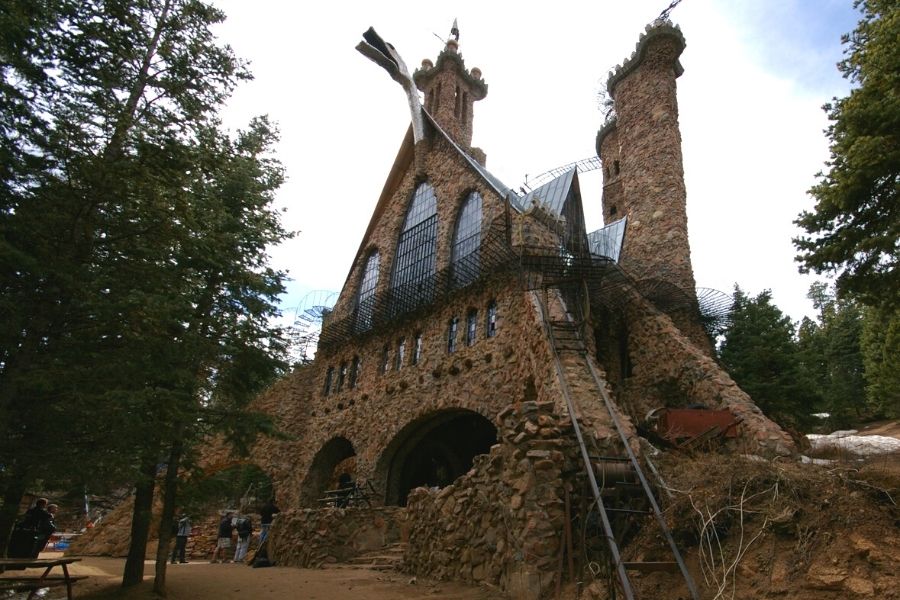 Over the past 60 years he has worked on the castle, turning it into the gorgeous and unique property that it is today.
The one-man crafted architecture is made up of iron and stone with interior rooms, soaring towers, and one-of-a-kind bridges.
And the best part is that visitors are always welcome to tour the castle, for free!