Plan a Trip to Colorado: 12 Travel Tips for Your Next Vacation
The content of this website may contain affiliate links and we may be compensated (at no cost to you!). Thank you for your support!
If you are ready to plan a trip to Colorado, then you'll find this guide really helpful.
No matter what time of year, or what is happening right now, a vacation to Colorado is a great way to spice up your life.
These 12 tips are ones that we personally use for planning our trips across Colorado. And we share some of our favorite day trips from Denver or best day trips from Colorado Springs as examples.
Plan a trip to Colorado
As an active person who likes to keep moving, it can be tough being stuck indoors when you don't have time or money for an overnight trip.
That's why a vacation to Colorado can be a wonderful way to break up the monotony. And you can do it without breaking the bank or taking too much time!
Whether it's a day trip across the state or a weekend getaway these trips are quick and easy. Plus they're often more budget-friendly since they don't have to cost a lot of money.
They are perfect for adventure lovers who want to explore Colorado more!
Tip: if you are planning an epic ski trip, we have an entire guide about Ski Season Secrets so be sure to check that out!
1. Determine how far you want to drive
Every day trip involves time spent driving to AND from your destination. So plan accordingly.
When we plan a day trip or weekend vacation, we go for about 1-3 hours of driving each way.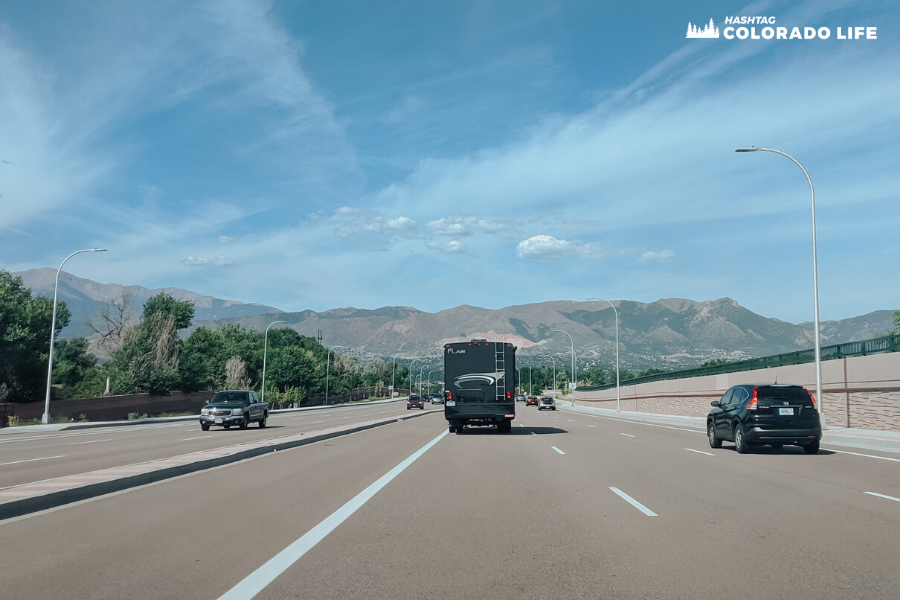 Any more than 3 hours might be better as an overnight trip. You want to have plenty of time to enjoy your destination. And you don't want to be overly tired on your ride home.
Decide how much time you want to spend on the road driving to your destination and back. This makes it easier to decide where to go within that range.
2. Plan for any challenges
When picking the right destination, there are some of the additional factors to consider.
Weather
If you're planning to head into the mountains, prepare for the weather! As you gain elevation, the weather can change rapidly.
The mountains can present plenty of challenges at all times of year.
Plan for changes in altitude, the thinner air and rapid temperature swings. You should expect spontaneous rain, or even snow, as well as lower cell coverage.
Traffic
Plan your trip around known traffic patterns. For instance, if you are traveling on a weekday, you may join the queue for the morning commute depending on your departure time.
And if you're not careful, you could catch the evening rush hour on your way home, which will seriously delay your return!
Even on weekends, be aware of the flows of traffic along the routes you plan to take.
You may find it surprisingly crowded if you're going the same way as many others.
3. Choose the perfect destination
Now that you've narrowed down your options on the map, it's time to choose the right type of adventure for your trip.
If you want to have a more secluded adventure, look for destinations that are less populated.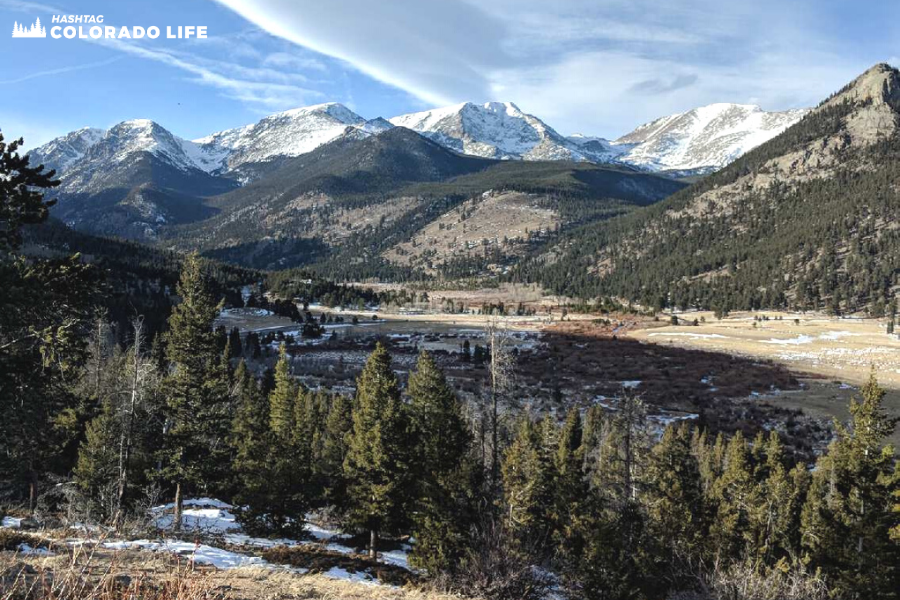 Some ideas might be, a hike in nature or a national park where you'll have lots of space to yourself.
Here are some of our favorite secluded Colorado day trips:
Rocky Mountain National Park
When we're looking for a relaxed, outdoor experience, we enjoy visiting Rocky Mountain National Park.
RMNP is within a 2-hour drive from Denver and it's a great choice if you want to skip the crowds and see some nature instead.
Covering over 415 square miles, Rocky Mountain National Park is a wild and truly rugged destination with plenty of trails and not too many people.
Pack a picnic lunch and bring your wildlife spotting gear; we've seen moose, deer, and elk while visiting here!
Frisco Adventure Park
One winter day trip that we like is a visit to Frisco Adventure Park and the surrounding Frisco area!
It is located about 2 and a half hours out of Colorado Springs. This great small town is perfect for tubing or Nordic skiing for young families, or those without a lot of ski experience.
If you are okay with crowds and places with tourists, then museums, art galleries, shopping centers, or other city sites may be more up your alley.
Here is a more adventurous Colorado day trip:
Bishop Castle
For an off-beat adventure, check out Bishop Castle in Rye, Colorado.
From Denver, you'll head about 3 hours south to see this very unusual piece of Colorado's living history.
This castle is the lifetime passion project of Colorado native, Jim Bishop, who started it in 1969 as a simple family cottage.
It has since grown into an "elaborate and intricate one-man project." The castle includes a grand ballroom, 150-foot tower, and even it's own fire-breathing dragon!
The Bishop Castle is open to visitors year-round, with no entrance fees.
4. Use Groupon for deals and savings
If your day trips dates are flexible, keep an eye out for deals and discounts for different activities and jump on them!
We love taking advantage of a limited-time deal to encourage us to be more spontaneous and adventurous.
Sites like Groupon are a great place to check for local savings on places like:
hot springs resorts
museum packages
family activities
other discounts
For example, Groupon recently offered a Mt. Princeton Hot Springs Resort package for $35 admission for two at their historic bath house.
It included a day relaxing in the natural hot springs or lounging about in the Chalk Creek hot springs.
To find deals on adventures and activities in the city you're visiting, go to Groupon.com/browse/CITYNAME to look for discounts on the things you want to do!
5. Set a reasonable budget
One reason we love day trips is that they are a budget-friendly way to explore Colorado.
You don't have to take time off of work for a longer trip, and you save money on hotel and overnight costs.
There are going to be some travel costs though, so add these into your budget.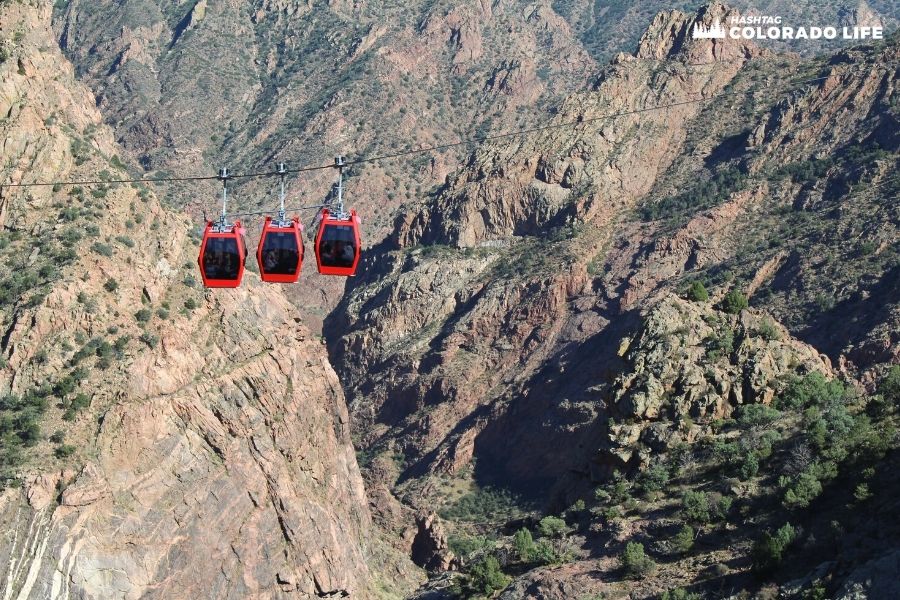 Travel costs may include gas for driving, toll fees, and food and snacks that you bring or buy along the way.
Check for entrance fees at your destination, as well as other incidentals like parking fees.
If you plan to shop while on your trip, plan how much you would like to spend on any souvenirs or gifts before starting out.
6. Look for free things to do
Colorado makes it easy to find fun and free things to do this weekend.
One of our top must-see places that is totally free is Garden of the Gods in Colorado Springs.
Not only is this huge, wide-open space a local favorite, but it's free and easy to walk or drive around.
At Garden of the Gods, you'll see some of the largest rock formations in the state.
The visitor center and museum is totally free (although donations are welcomed!), and there is a nice cafe and gift shop on site.
As with many museums in Colorado, the museum is perfect for kids and grown-ups alike, so everyone can enjoy their visit!
7. Plan your itinerary
Now it's time for the fun part: planning your route and making this the perfect day trip!
Are there any can't-miss stops you want to make?
From a restaurant you're dying to try, to a hike that you just can't skip, make a simple itinerary of things you want to do.
Include things you want to do while at your destination and along the route to get there.
This is also a great time to start a bucket list. You won't be able to see everything that Colorado has to offer in one day trip, so create a list of places to visit in the future.
Google Trips Planner
One tool we love to use when planning our trips is the Trip Planner by Google.
Use the Explore feature to see things to do in any city in Colorado!
Get suggestions of day plans, watch travel videos, see places nearby your destination or along your route, and, of course, get directions.
We find this tool especially helpful when comparing different locations and the activities and amenities available in each!
8. Be open to spontaneous adventure
While we love planning out the perfect outing, we leave a certain amount of room in our plans for, well, adventure!
A super rigid agenda of events can be stifling and sometimes unrealistic.
If you're open to opportunity, you may find a totally unexpected surprise — whether it's a beautiful scenic pull-out or a dive restaurant you never would have seen otherwise.
(The good thing is, no matter what you actually do and see on your trip, you'll have an incredible time exploring our state!)
9. Gather gear & supplies for your trip
Your trip is getting close. Make sure you've got all the gear and supplies you will need to make the most of your adventure!
Here are some items we suggest taking on your day trip:
Emergency kit / first aid kit
Having a well-stocked emergency kit and / or first aid kit is always a good thing to keep in the trunk.
Depending on the time of year, this may include things like: chains for your vehicle, and should always include common first aid supplies like pain medications, bandaids, and blister patches.
We also never leave home without:
sunscreen and sunglasses
an extra phone charger
towels and / or blankets
Food and water
Road trip snacks and water are must-haves for any Colorado day trip.
As you load up — either at the grocery store beforehand or somewhere along your route — pack extra staples like shelf-stable food and water.
If you're out longer than expected or have kids in tow, a few extra granola bars can go a long way to keeping your energy up and tempers down!
Cash or a checkbook
As hard as it may be to believe, cash is still king in some places.
Bring your checkbook or have cash on hand, just in case you find a plastic-free toll booth or entrance fee. (We are speaking from experience!)
Change of clothes / extra clothes
The weather can change on a dime in Colorado. When the sun goes down in the mountains, it can get cold fast.
Regardless of the season, be prepared with an extra jacket or sweater so you're not caught by surprise.
If you're planning a more rugged adventure, pack a full change of clothes and shoes.
This will come in handy in case you get soaked or muddy, or want to get out of your sweaty adventuring clothes for the ride home.
Games and activities
Bring some games and activities that can be done while on the road. We enjoy using our phones, but we also like making time to unplug and enjoy the journey.
Audiobooks can be a great alternative to phone games. And simple coloring pages and classic road trip games are a fun break from the miles of driving.
For more packing tips and tricks, we have an entire guide about the best road trip essentials so be sure to check that out when gathering your gear!
10. Prepare your vehicle for the trip
Make sure you've got a full tank of gas before you leave. If it's been a while since your last tune-up, make sure your vehicle is road-worthy.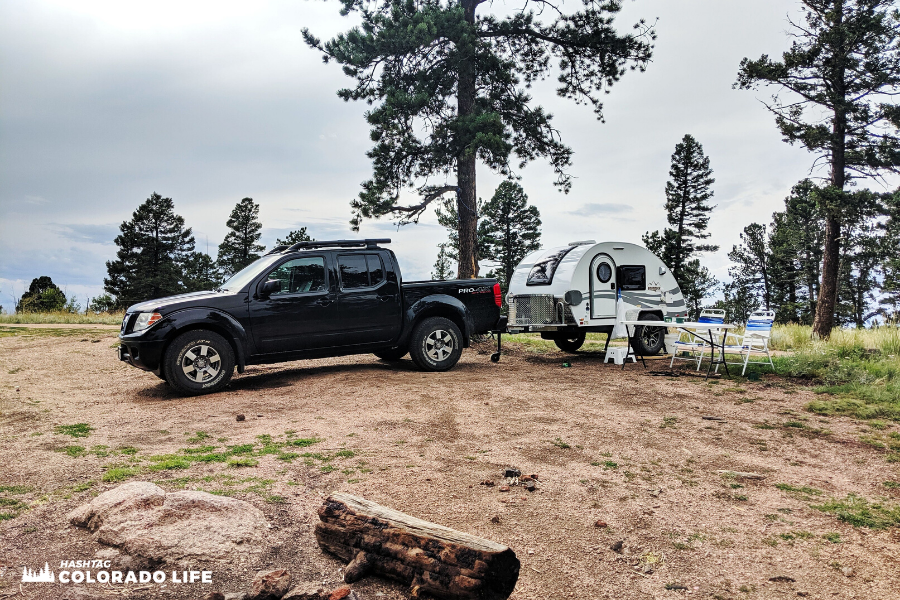 Get an oil change, top up your fluids, and check your tire pressure.
If needed, make an appointment before you go so you won't be caught out in the woods! This can be an expensive way to keep chaos at bay.
11. Check out The Passport Program
The cost of day trip activities adds up but so does the cost of eating out when visiting a new place.
To save money on food while on your day trip, check out The Passport Program.
Each passport costs about $25. You will receive a physical, pocket-sized passport that gets you two-for-one beverages at dozens of bars, restaurants, coffee shops, breweries and more.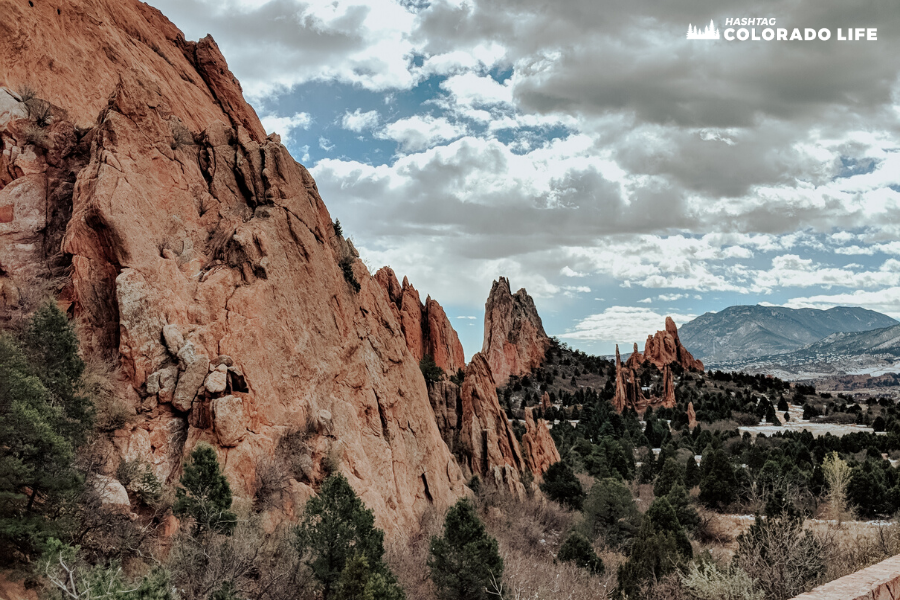 Choose a passport for the region you want to explore, or pick one in your hometown and find a new-to-you favorite.
Grab a passport to Denver, Boulder, Fort Collins, Colorado Springs, or the Rocky Mountains.
Or you can even grab the Colorado Pack for $60 and get a passport to every available city in Colorado!
Check back each season to get your passport for the perfect apres ski exploration during winter and the best patios to hop during summer.
12. Use the EatCheap.app
Another great way to save big on food is with an app like EatCheap.
Find budget-friendly bites around Denver, and filter by the day of the week and the meal you're interested in.
These recommendations are provided by locals and kept up-to-date by the people, so some deals may not be exactly as described.
With deals listed from breakfast to late-night apps, you're sure to find a great deal for any meal of the day.
We hope you find these tips helpful for how to plan a trip to Colorado!