21 Cheap and Free Things to Do in Colorado This Week [Frugal Tips]
The content of this website may contain affiliate links and we may be compensated (at no cost to you!). Thank you for your support!
Exploring Colorado shouldn't bust your budget each month. There are lots of cheap and free things to do in Colorado, if you know how to find the best deals.
After living in Colorado for nearly all my life, I have discovered some insider tips and tricks for saving big on Colorado entertainment.
Here are my top picks for cheap and free things to do in Colorado this week!
1. Hike to Doc Holliday's grave
If you're visiting Glenwood Springs, go for a free hike up to Doc Holliday's grave.
This is a fun family outing as Linwood Cemetery is the oldest one in the area!
Dogs are allowed when on a leash and the hike down offers stunning views of the valley below. And the best part is that parking in the area is free too.
It's a historic hike where you can learn about Doc Holliday's life and some of the other wild west stories in Colorado.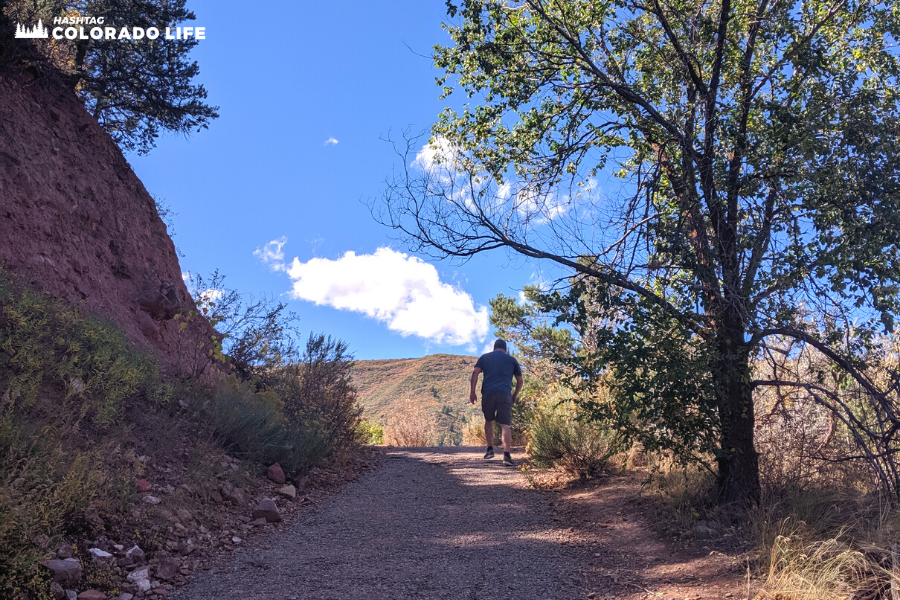 2. Tour a Colorado brewery for free
Colorado is known for its numerous micro breweries across the state.
Tours at MillerCoors Brewery in Golden used to be free, but now it costs $5.
Although, this price isn't bad at all considering it's a 30-minute tour and you get to taste samples of beer.
New Belgium Brewery in Fort Collins offers a free tour, with story-telling and beer samples for anyone 21 years or older.
A brewery tour is a fun, informative activity where you get to try some beer samples for free!
3. Visit the State Capitol
If you're looking for some free altitude-themed fun, try a walking tour of the State Capital in Denver.
Then climb to the 13th step; it's exactly 1 mile above sea level at 5,280 feet.
You will see the marker there and can even take a picture to document your fun!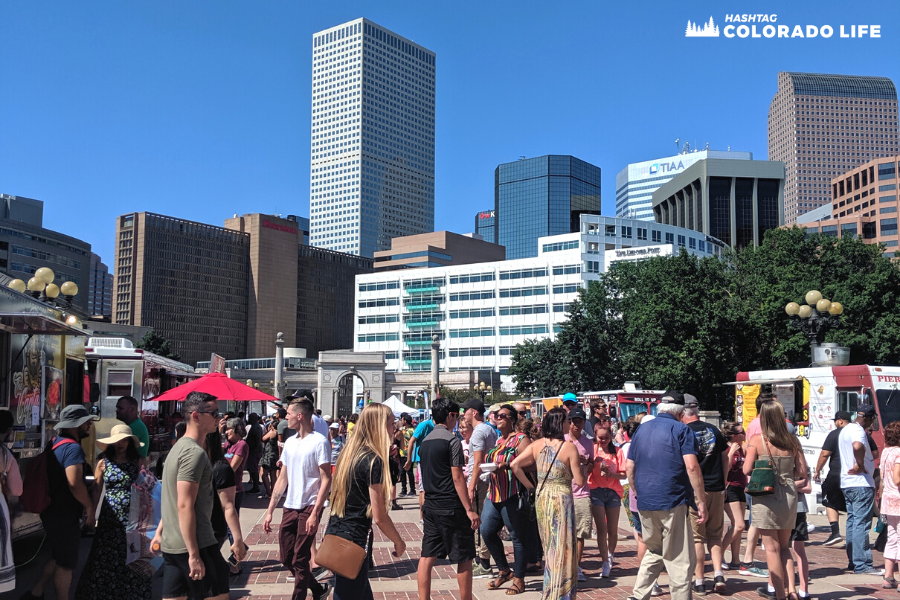 4. Save big at Glenwood Springs
Planning a visit to the largest mineral hot springs pool in Glenwood Hot Springs?
You can get discounts if you go from late September to mid May (Memorial Day).
Glenwood Springs calls it "Value Season," which will save about $6 off adult entry.
You can also stay at the Hot Springs Lodge across the street from the hot springs pool.
A stay at the Lodge comes with free entry into the pool, and free breakfast!
5. Visit the Paint Mines Park
The Paint Mines Interpretive Park is located 36 miles east of Colorado Springs and is completely free to visit all year long.
With over 750 acres of open space made up of prairies and grasslands, there is always something to explore.
The site is a popular draw for archaeologists, bird watchers, and geology lovers.
The Paint Mines Trail is an easy 3.5 mile loop that's great for walking, hiking, and running.
This short day trip is free to visit and offers a colorful Colorado experience like no other.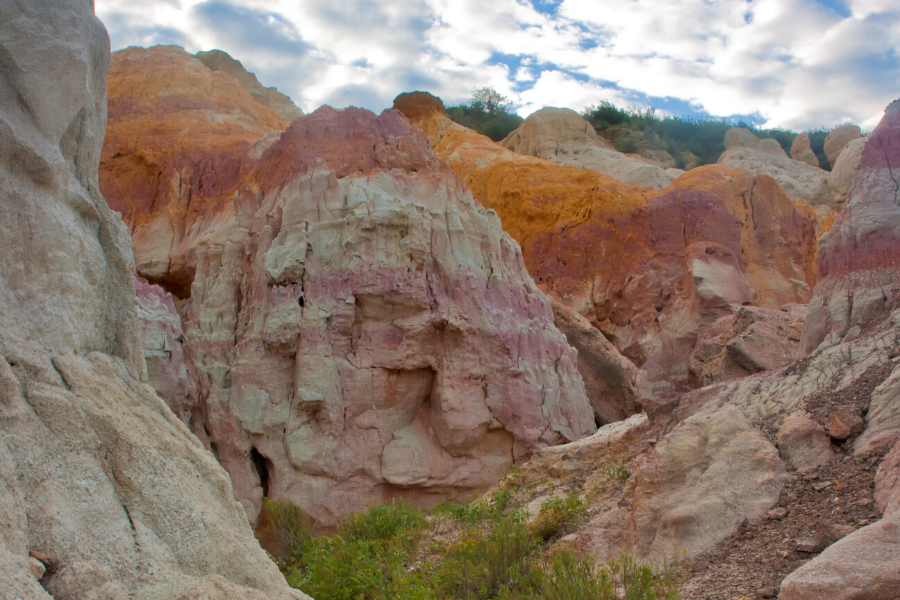 6. Learn about Colorado Day
Take advantage of all the free activities available on August 1st every year.
This day is known as "Colorado Day" because this is the date that Colorado officially became a state on August 1, 1876.
Every year, you will find special events and discounts across the state.
Colorado Parks and Wildlife waves entrance fees to all state parks and you can also take advantage of free museum admission to places like The History Colorado museum.
So mark your calendars!
7. Get free water at Manitou Springs
Get free mineral water at Manitou Springs from one of the 8 natural springs throughout the city.
Take a drink with your hands, or with a cup and you'll get a big dose of your daily needed minerals in one sip.
Some locals even enjoy bringing large gallon jugs to fill up because the water is full of minerals your body will love.
Each spring has a slightly different taste so walk around and try them all and find one that suits you best.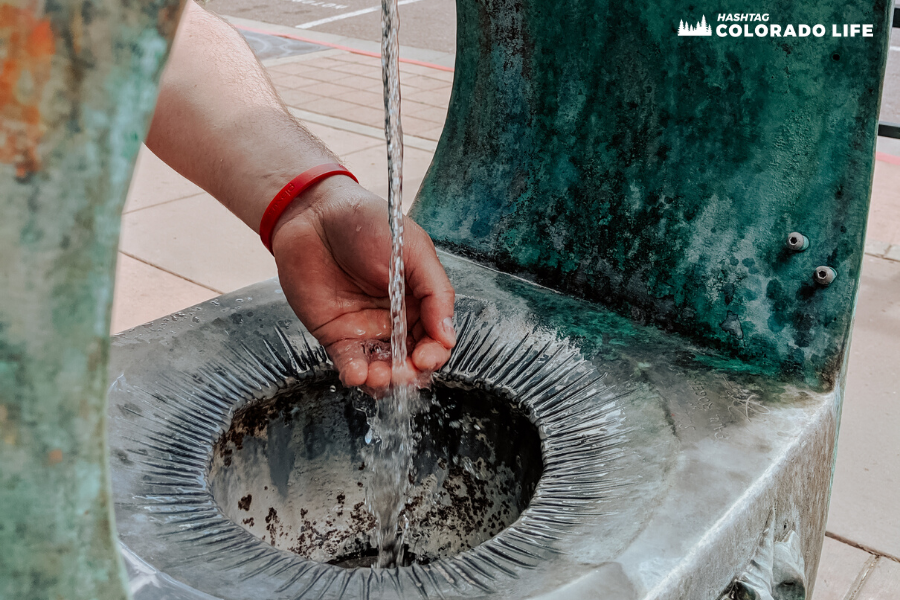 8. Check out a museum at CU in Boulder
Boulder is home to the University of Colorado, which means there are lots of things you can enjoy on the cheap at CU's campus!
Check out the University of Colorado's three museums:
The CU Museum of Natural History is home to a huge insect and fossil collections.
The CU Heritage Center has a stunning architecture gallery.
The University of Colorado Art Museum has a diverse collection of items encompassing over 10,000 years of human history.
All three are open to visitors for just a suggested donation.
9. Enjoy Wildflower hikes
The Denver Botanic Gardens hosts many different nature and wildflower walks each month.
One that we enjoy is the Naturalist Wildflower Walks that happens at the beginning of each month starting in May and continuing through late July.
An expert from their Horticulture Department leads tours and hikes across varying landscapes to see different plants and wildflowers.
Many plants and flowers bloom at Denver's elevation before they bloom in the mountains so you can learn about them first-hand.
The hike is $25 per person or $20 if you are a member. You can also find other classes and walks available through their website.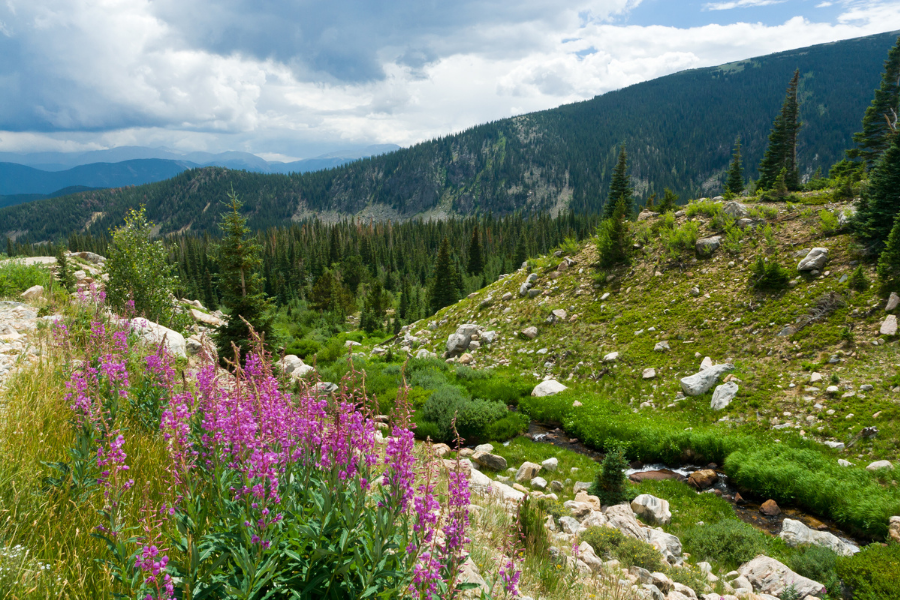 10. Visit the Golden History Museum and Park
In the town of Golden, just a short drive from Denver, you can get free admission to the Golden History Museum and Park.
Check out cabins from the 1800s, a historical one-room school, and a flock of heirloom chickens at the History Park.
You can also learn about Golden's unique history and epic timeline of events and see rare, historical objects.
It is a great thing to do for the whole family or even as a unique date idea!
11. Grab the Mile High Culture Pass
If you're looking for even more culture in your life, check out the Mile High Culture Pass or try the Denver CityPASS.
This 3-day Culture Pass gives you admission to some of Denver's most popular cultural attractions for around $32.
This pass includes admission to the Denver Botanic Gardens, the Denver Art Museum, and the Denver Museum of Nature & Science across a 3-day period.
In addition, you will receive exclusive discounts at other Denver attractions, including bike shares across the city!
This is a great way to discover multiple activities across Denver if you're here for just a few days exploring.
2021 update: this pass is temporarily unavailable due to capacity and travel restrictions.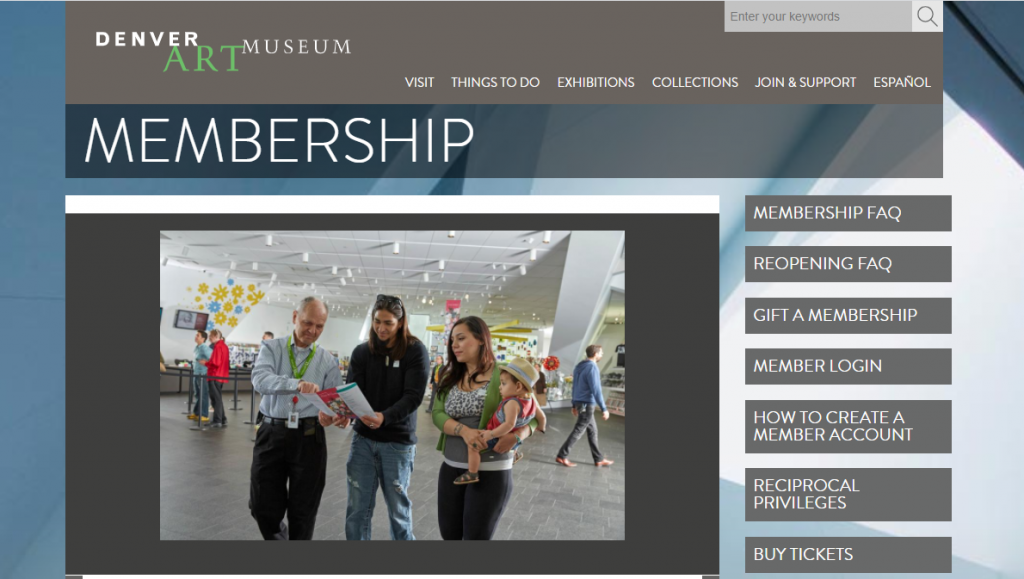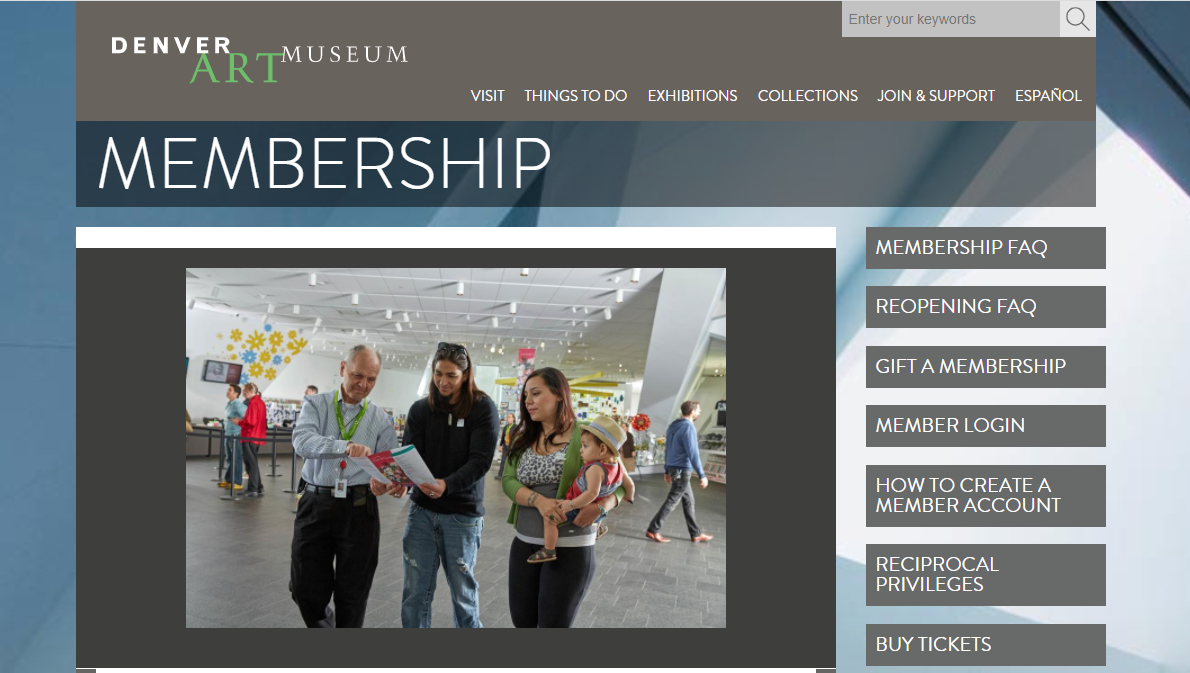 12. Go outside for Free Entrance Days
Every year, the National Park Service offers Free Entrance Days into more than 400 National Parks.
The entrance fee is waived for a completely fee-free experience on specific days of the year.
There are 5 free entrance dates in 2020, just check their website for the exact dates.
It's important to note that though the fee is waved to enter the park, the other amenities such as camping, boat launches, transportation or special tours are still incurred.
13. Witness living history in Colorado Springs
There are a ton of great free activities to do in Colorado Springs, especially out in nature.
Two popular, free attractions are Garden of the Gods and the Colorado Springs Pioneers Museum.
Garden of the Gods is home to the iconic, stunning red rock formations with access to both the park and visitor center.
The Pioneers Museum collects and exhibits the extensive history and culture of the Pikes Peak and Colorado Springs Region.
All of this admission is totally free or you can spend a few dollars and enjoy a Pikes Peak and Garden of the Gods Tour.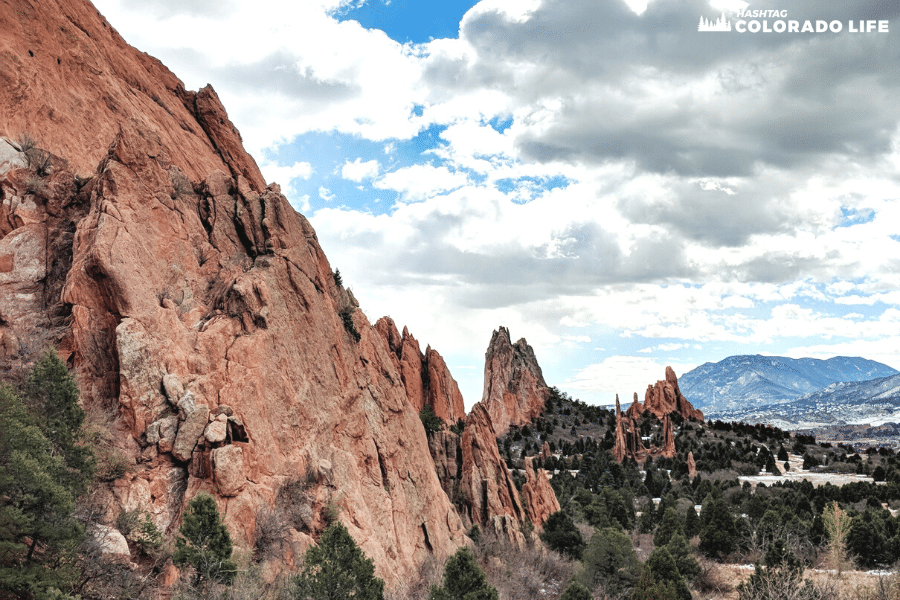 14. Learn about money at the Denver Mint
One free thing to do while in Denver is to visit one of the country's three Mints.
Visitors will learn about the history of the United States Mint and how coins are produced for the American public.
Free tours run Mondays through Thursdays from 8 am to 3:30 pm. Although, for 2021 the tours have been closed until further notice.
The guided tour lasts about 45 minutes and is totally free. You can save money while learning about money!
Sadly, there are no free samples.
15. Sample free brews in Colorado Springs
If you want to discover new breweries in the Pikes Peak area, check out the Colorado Springs Crafts and Drafts Passport.
You get discount drinks and free tastings at local breweries, wineries, distilleries, and even specialty coffee roasters.
When you sign up, a pass is instantly delivered to your phone through text and email (so there is no app to download).
When you visit a participating venue, simply present your phone to get the code and redeem your discounts.
And it's totally free to sign up!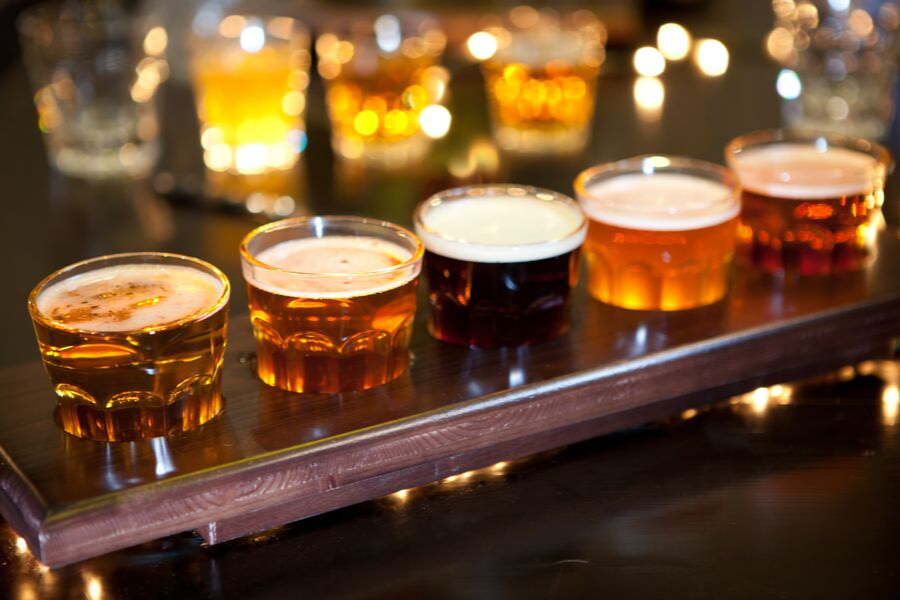 16. Use a Discovery Pass
If you're visiting the south-central area of Colorado, be sure to check out the Discovery Pass.
This digital pass includes 47 local small businesses that offer over $800 in savings by simply signing an online pledge.
Get access to lots of other freebies for eating, drinking, lodging, shops and entertainment in Salida and Buena Vista, CO.
You get savings like 2 for 1 entrees, accommodation specials, free beer tastings, $5 off menu items, and more.
And the pass is totally FREE by going to colorfulcolorado.com/adventure and taking the free online pledge.
17. Make the most out of brunch
Who doesn't love brunch? In Colorado brunch eateries offer discounts and freebies when you sign up for their email list.
We have signed up for many of them and have gotten free brunch entrees, drinks, coffee and more.
As a local, not only will you get all the goodies, but you will be able to get the latest news about their additions to menus, like when they change out seasonal food.
Also, don't forget to check out their rewards programs and stamp cards.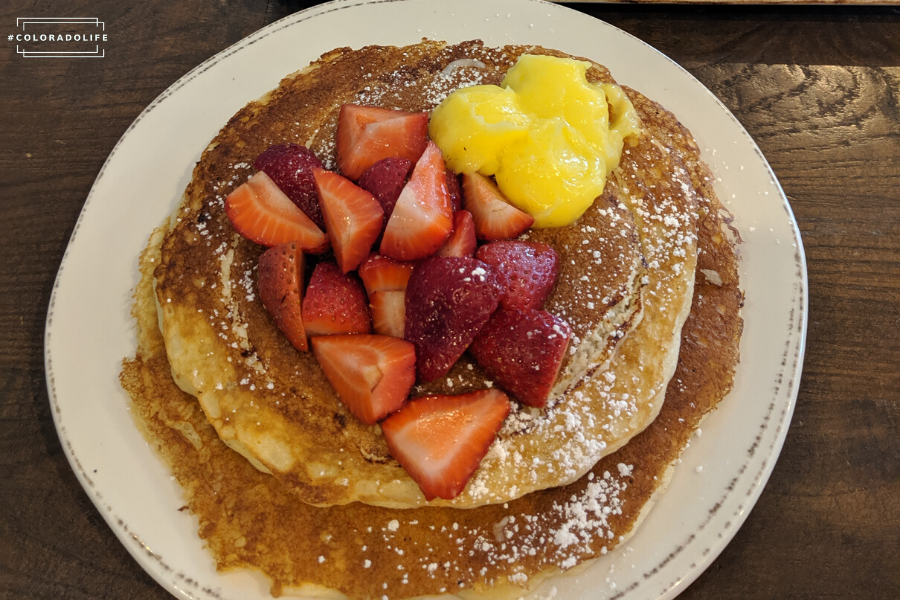 18. Ride the free Breckenridge Gondola
The Breckenridge Gondola, also called the BreckConnect, is free to ride up and down all day.
Enjoy the views of the surrounding mountains, the town below and fresh air of 7,600 ft above sea level.
The gondola ends at one of the mountain peaks and offers many places to eat with break-taking views.
Feel free to bring your leashed dog on the gondola as there are many hiking trails around the resort weather permitting.
The gondola does carry bikes up as well in the off season, but there is a fee. And you will need a lift ticket if you want to hit the slopes up there during the ski season.
19. Drive to see the Continental Divide
One of the most brag-worthy (and free) activities you can do in Colorado is driving up and over the Continental Divide.
The road stays open in winter, weather permitting.
Follow the road and you will hit the summit of Loveland Pass at 11,990 feet!
The summit has some parking areas and you can stop to enjoy the view and take pictures.
There is even a sign with a marker of the altitude so you can take a photo and document the proof.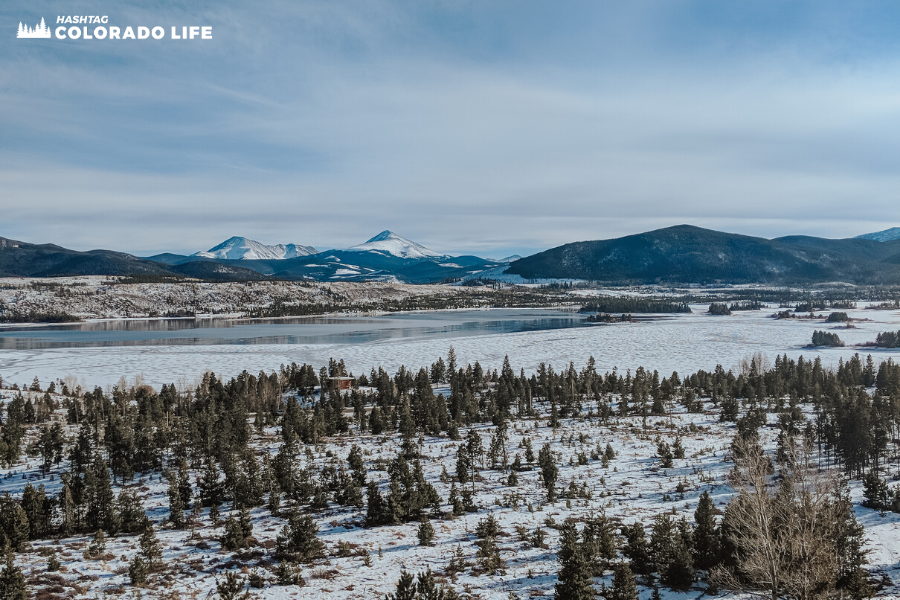 20. Climb the towers at Bishop Castle
Bishop Castle is an historic building made of up stone iron that has stood the test of time.
The creator, Jim Bishop who the castle is named after, purchased two-and-a-half acres of land in 1959.
Since then he invested all of his time and money into the building the castle and making it what it is today.
Many of the rooms offer expansive views of the mountains and the plains that you can see for miles and miles.
Check out the Grand Ballroom, the soaring towers, iron bridges, and the Breathing Dragon.
It is considered by some to be the country's largest one-man project! Visitors are welcomed to visit free of charge, no matter what time of year.
21. Enjoy free entry to museums
Colorado has some of the best public libraries in the country. And the Denver Public Library is no exception.
It offers perks like free passes to museums in the area.
How? Book a free pass at least 30 days in advance by going to their TixKeeper website.
Admission is valued for up to two adults plus quests.
You can find free tickets to:
the History Colorado Center
Museum of Contemporary Art Denver
Molly Brown House
Butterfly Pavilion
And several other places
If you are looking for free things to do in Colorado, or just want cheap ways to explore the state, use this list as a reference to plan your next adventure!