17 Tricks for Saving Money When Moving to Colorado
The content of this website may contain affiliate links and we may be compensated (at no cost to you!). Thank you for your support!
The prospect of moving to Colorado can be both exciting and stressful. Not only does it take a lot of time, effort, planning, and organizing but it can also cost a pretty penny.
To make this process a bit easier, here are the best money-saving tips for your move to Colorado.
This is based on our personal experience of moving from Texas to Colorado. We share a few things we did and some we wish we would have done.
1. Clean and declutter before moving
The absolute first thing to do when planning a long-distance move is to clean and declutter your belongings.
The bottom line is that the fewer items you own the cheaper it will be to move. 
Two to three months ahead of your move, take time to go through your home and do a deep clean and declutter.
Set aside, trash, and donate items you no longer need or that you have duplicates of. No one needs 10 coffee mugs if they rarely drink tea or coffee.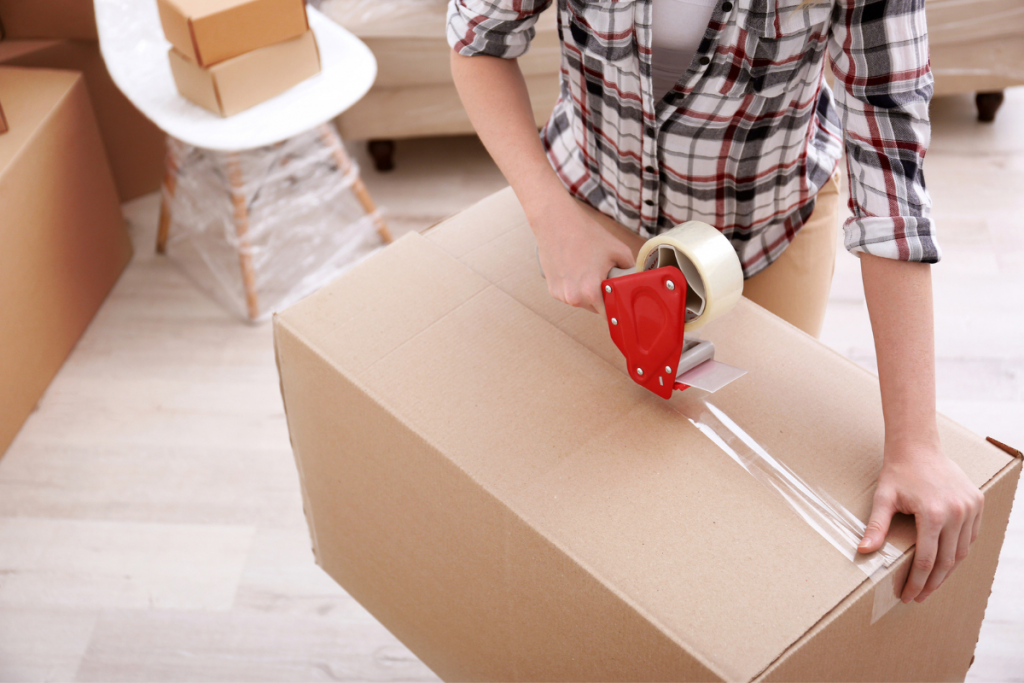 If you're having trouble getting rid of stuff, consider the decluttering rule of 20-20. If you can replace an item for $20 or less or you can buy a new item in less than 20 minutes, get rid of it.
It will likely be cheaper for you to replace something at your new home than to pay to move it across the country. Move only what you know you will need.
2. Estimate surprise expenses 
Surprise expenses are hard to plan for, cause well, they are a surprise! But you can create a contingency budget to help plan for any overflow of moving costs.
And trust me when I say you'll have some additional costs associated with moving that you didn't plan for.
No matter how well you plan in advance.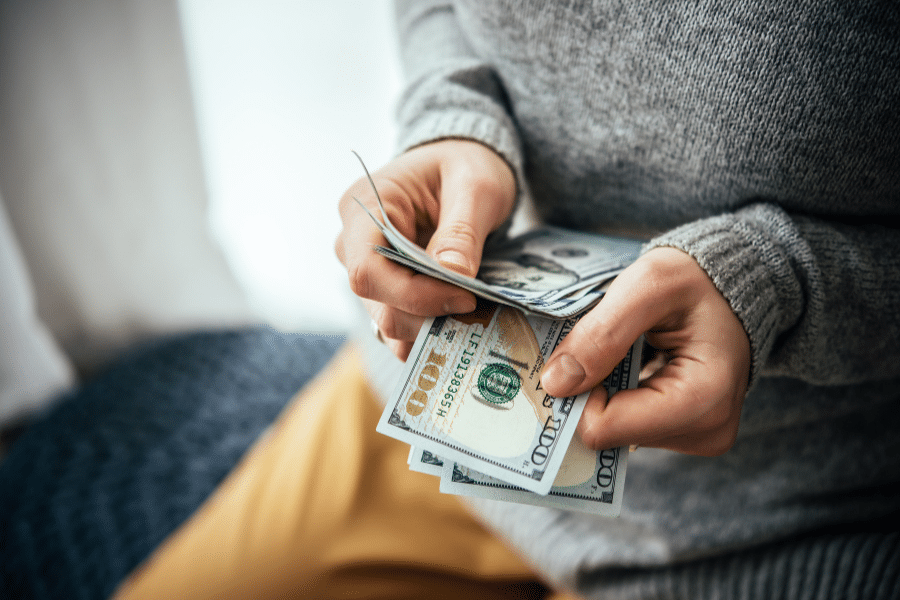 When we were in the process of moving, we had to buy a new wiring kit for our truck in order to be able to pull the moving trailer. 
We also bought a lock for the outside truck door to secure it while on the move. 
It's these small things that aren't planned that can bust your moving budget.
During our move we found that these additional expenses added up between $120-300.
3. Plan to move during off-season
Aim to move into your new place during non-peak months like January or February. 
Many apartment buildings offer generous incentives during off-season months in order to encourage more lease signings.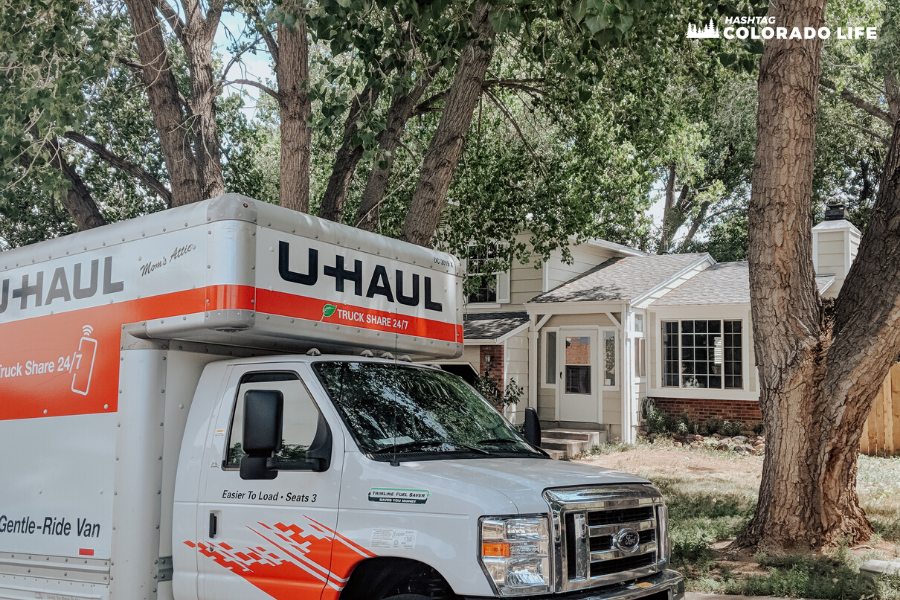 Or if that's not doable, consider other off-season months like November or December. This is a moving company's slow season and there is less competition for housing.
You will also have more options for moving companies or to hire a portable moving container. When a company is less busy they will be more inclined to work with you on a good deal.
You can also ask about any moving crew cancellations that have happened recently. You may be able to use a moving truck that was already scheduled for work.
4. Calculate the cost to move online
Estimate the cost of moving for free by doing an online search for a moving calculator.
Doing a quick online search in your area should reveal several online calculators for what it will cost you to move.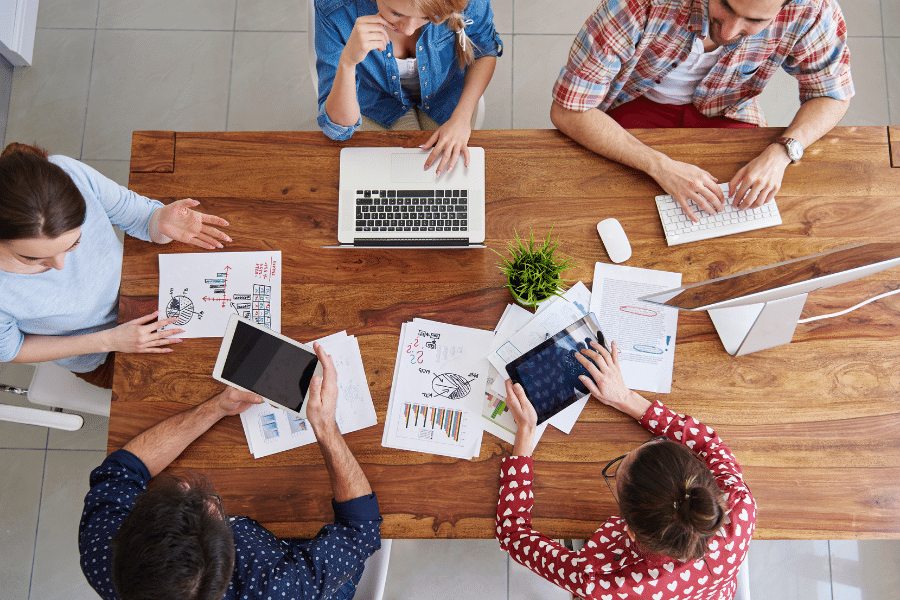 Sites like U-Haul or Penske make it easy to get a quote to rent a moving truck.
Just put in the number of miles you will be traveling, the start and end destination, and the moving equipment you will need.
5. Get at least three moving quotes
Aim to get at least three written quotes from different moving companies before making your final decision.
Don't be afraid to negotiate with companies on moving quotes.
Letting one moving company know you received a better quote from a previous company could mean getting a better deal.
6. Compare your moving options 
While you're reading reviews and looking at moving companies online, do some comparison shopping. 
What is the cheaper option? Paying for a moving company or renting a portable moving container? Maybe a combo of both?
Depending on your timeline and how much stuff you need to move, paying for a moving company might be the best bet.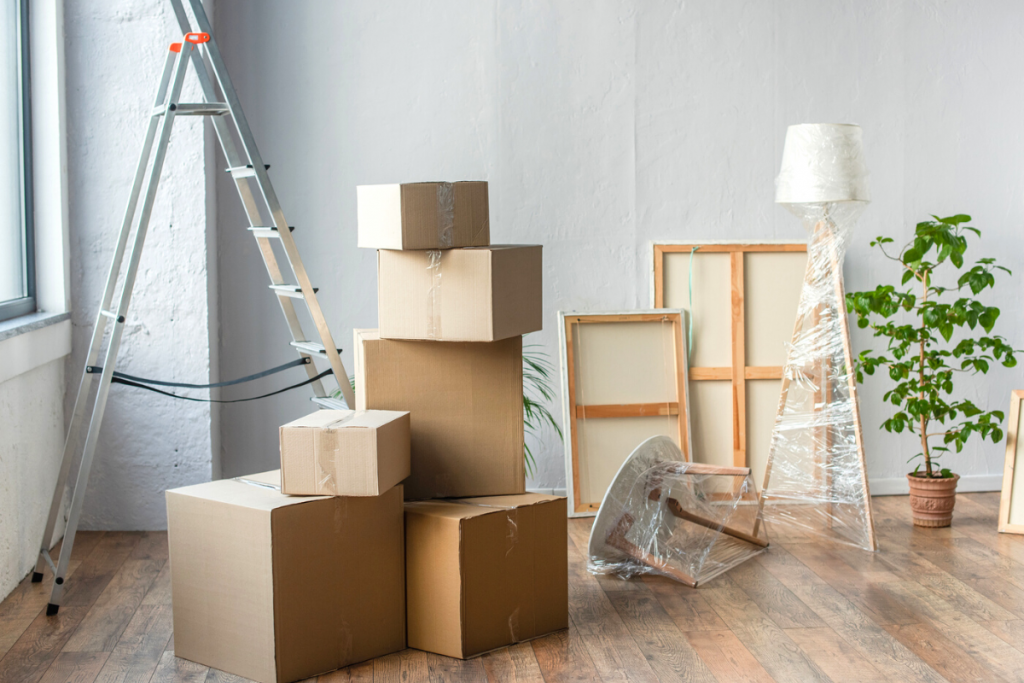 However, renting a portable moving container offers more flexibility and likely a lower price tag. 
You could even go for a hybrid of shipping items, renting a truck, and paying for a storage unit. Think outside-of-the-box (HA!) when it comes to your moving options.
7. Get moving boxes for free or cheap
An additional expense while moving is the boxes and packing material you need.
But you can actually pick up free moving boxes from the grocery store or local businesses in your area. 
Look at sites like NextDoor.com to see if any neighbors need to get rid of some boxes.
U-Haul offers a box exchange at every one of their company-owned locations. "Take a box, leave a box" is their motto.
Or look for cheap boxes available at stores like Lowes, Home Depot, or online at places like Amazon. These tend to come in bulk and can be a good deal.
Another option is to get a box bundle deal from a storage unit facility, if you end up needing to rent a storage unit during your move.
This is what we did.
Storage facilities often sell premade moving kits that come with the essentials needed, based on the square footage of your current place. 
8. Use free packing material
In order to keep your belongings safe and secure, you'll need a lot of packaging material.
This includes lots and lots of newspaper, bubble wrap, and strong packing tape.
However, you can get packing material for free or cheap, if you know where to look and what to use.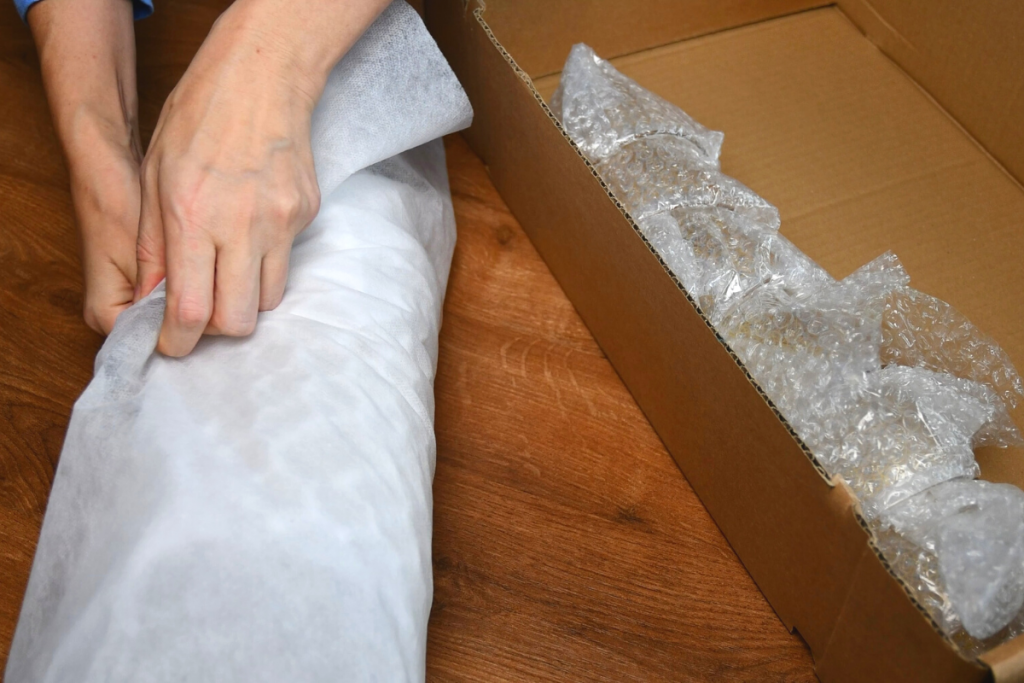 Some places to get free newspapers are at local libraries, recycling centers, or even bank lobbies.
However, you can also use any towels, sheets, and other linens to help pack your valuables tightly (these are free if you are using what you already own!).
9. Protect your items with furniture covers
The goal of moving is to arrive at your new place without breaking any valuables or scratching up any furniture. 
In order to do this, I highly recommend buying (or renting!) a mattress bag and furniture covers.
Another alternative is to buy some plastic wrap in bulk and use this to cover all of your furniture and beds. Just make sure it's very heavy duty and can stand up to the moving process.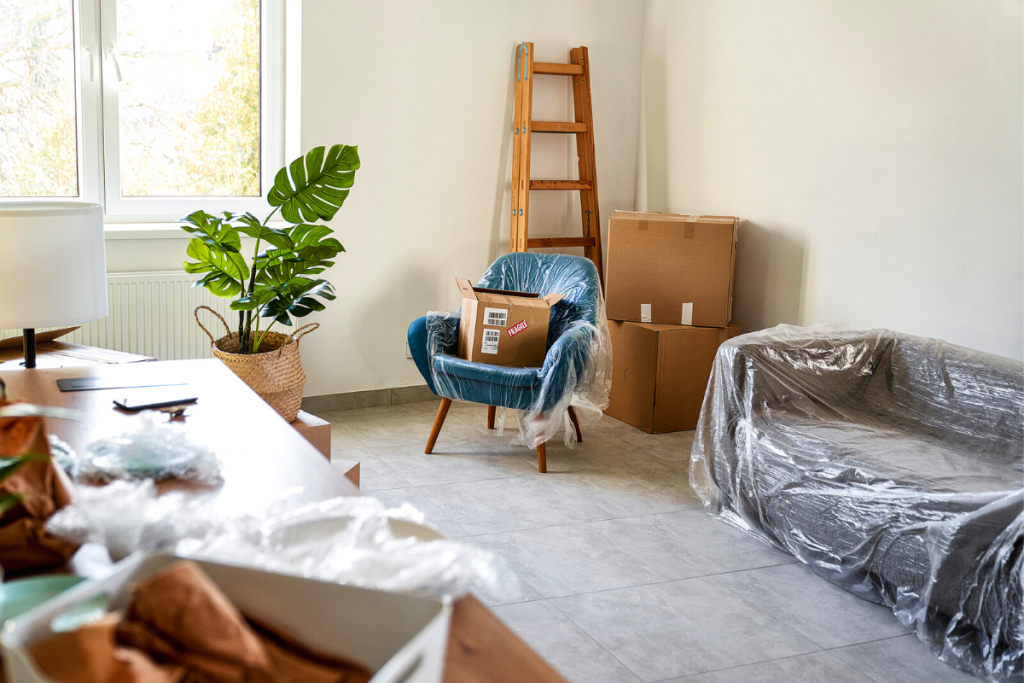 This may cost a little more now, but you'll be glad you spent the money instead of having to replace or pay to fix a broken mattress or couch. 
Safely packing and covering your furniture will be even more important if strangers will be transporting your things. 
Plus, furniture covers will keep all of your belongings clean and free of dirt and bugs.
10. Rent a dolly for heavy things
If you have a lot of heavy items, you may need to rent a dolly to help move things easier. 
Not only will a dolly help you move things faster but it will save your back, arms and legs from getting super sore from moving heavy things.
Consider renting or borrowing a dolly and choosing one that fits your needs. They come in different styles including dolly wheel carts, heavy duty ones, as well as stand up/lay down hybrids.
You can often rent a dolly directly from the moving company just for the day, or as a short-term rental from Lowes or Home Depot. That way it usually doesn't cost too much.
11. Disassemble and pack before movers arrive
Plan to disassemble and pack anything you can before the movers arrive. Remember you're paying them for their time and effort. 
In order to save some money, do what you can beforehand.
If you want cheap help, entice your friends and family to help you pack or unpack by offering them an evening of food and drinks.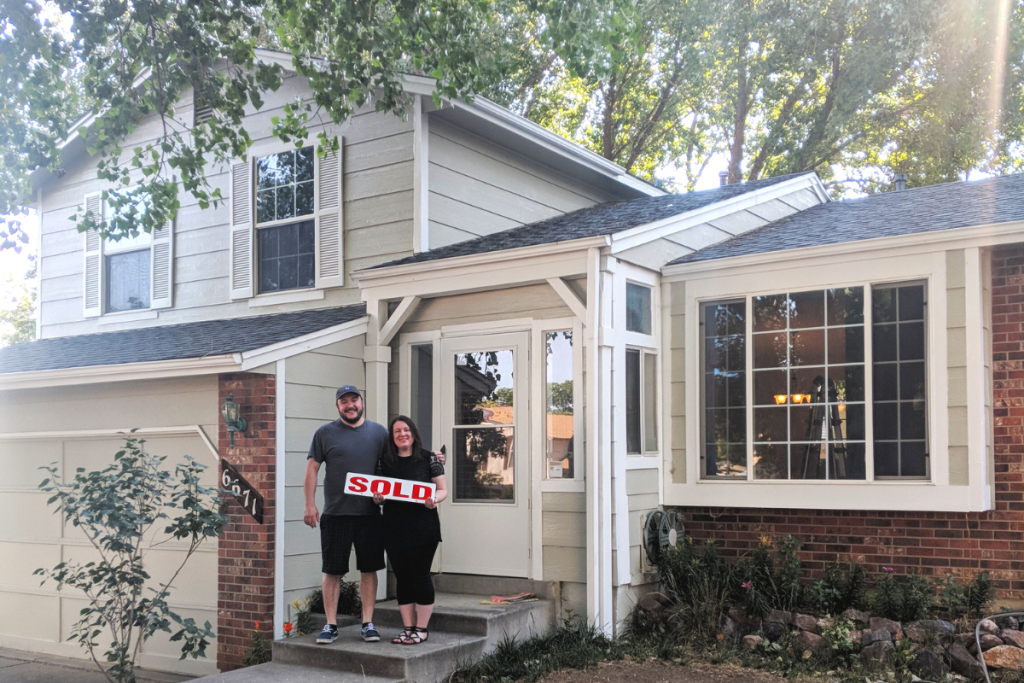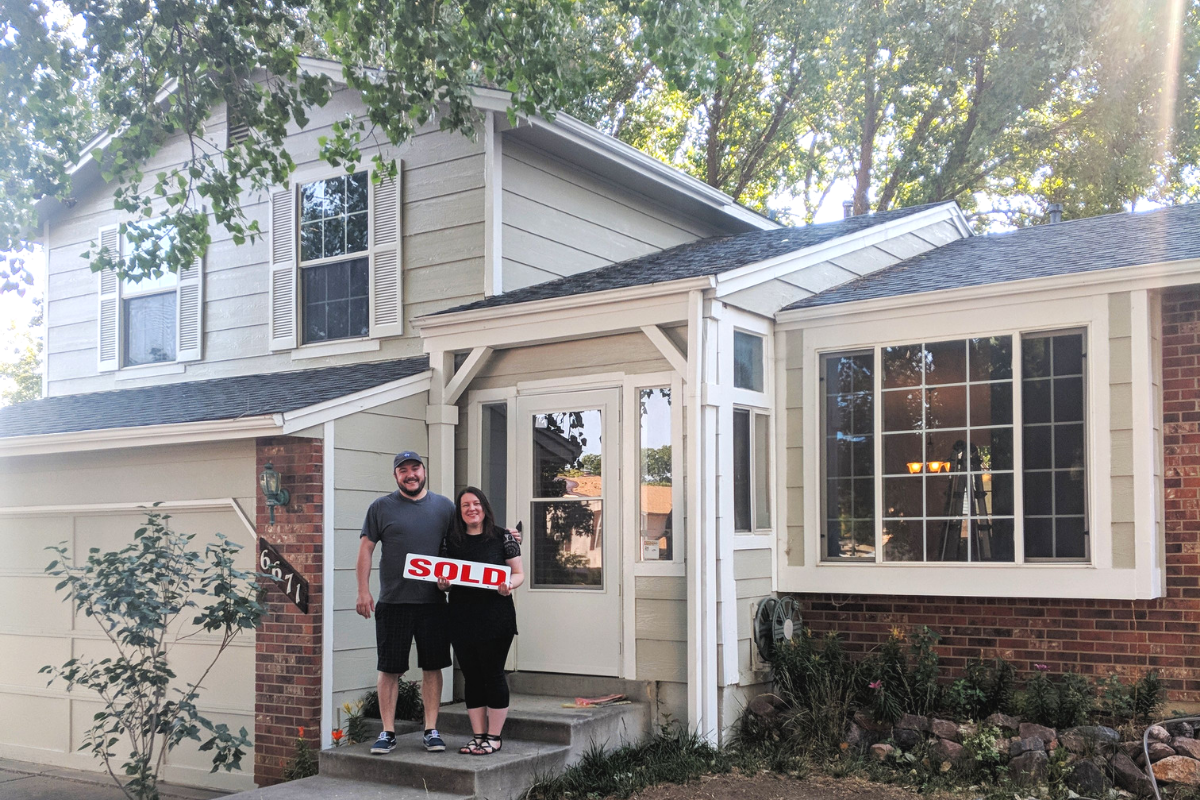 They can help you clean and declutter your home, or host a yard sale with you while selling their own items for a small profit.
Or they can even aid you in loading or unloading your belongings as a way to save money.
Any prep you can do ahead of time to disassemble and pack your stuff can help you avoid paying movers to do it. 
Remember that paying a moving company means charging by the hour or by the weight of your belongings. You want to streamline this as much as possible.
12. Move on weekdays, not weekends
When possible, book movers to help you move during the week and not on weekends. 
Moving companies are in higher demand on the weekends so their prices tend to be higher then.
When moving on weekdays, not weekends, you may also be able to save on other costs like fuel, lodging, and even tolls while driving.
13. Avoid extra charges
Whether you're choosing a moving company, a portable storage unit, or renting a moving truck you don't want to overpay.
Make sure you know exactly what services you're being charged for and why.
Companies like to add on additional charges for things like theft, loss, damages, and other packing services.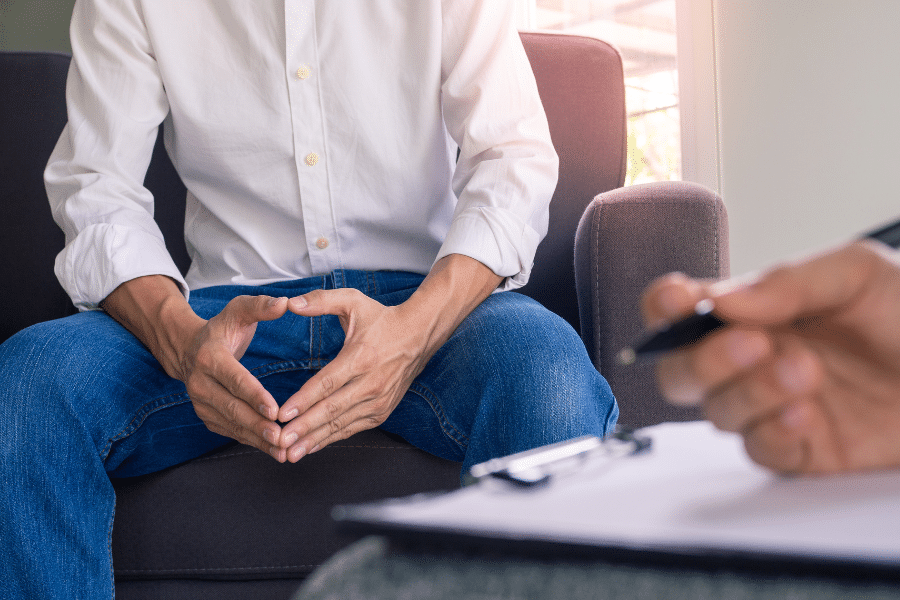 If you're doing a long-distance move, make sure there aren't extra costs for fuel or overnight accommodations.
Get your quotes in writing so you know exactly how much you're expected to pay for this service.
14. Get money-saving coupons for free
It's easy to find money-saving coupons when you're in the process of moving. 
Check out Chamber of Commerce websites and city directores for coupons and moving deals.
Or look online at coupon websites for discount codes on moving trucks, boxes, storage units, and more. Sites like Move.org offer promo codes for budget truck rentals.
If you find a good company for movers, look at their Instagram profile and see if they have any sales happening.
And don't forget to use the Change of Address Form via the U.S. Postal Service. They will send you a booklet of coupons that could be useful for your move.
15. Hire local companies only
One trick to save money when moving to Colorado is to consider a hybrid move by working with local companies only.
If you're moving across multiple state lines it might make sense to use a combination of moving strategies. 
Hire a local moving company to help you pack and load your items, but then you drive the truck to your new destination.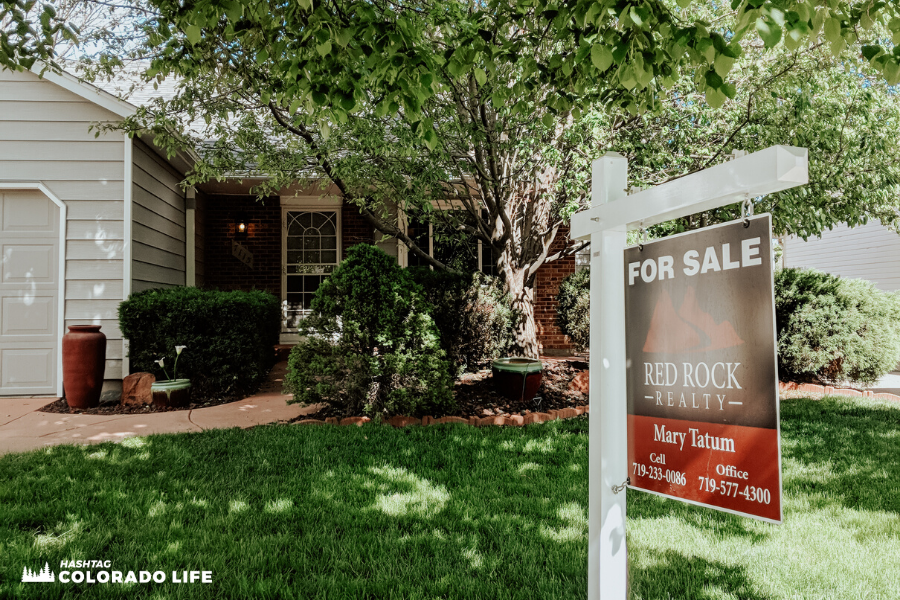 Once you arrive at your new home you can pay another set of local movers to help you unload and unpack everything. 
Hire a local moving company at your old home and your new home. That way you only pay the "local rate" for moving expenses.
It will take a bit more effort on your part but might save you hundreds of dollars.
16. Consider shipping your belongings
Instead of paying movers to move everything for you, consider shipping some belongings instead.
Lighter items like bedding, clothing, and shoes are easier to ship instead of hauling across the country.
Heavy and bulky items like books can be mailed via the Media Mail Rate and cost much, much less than it would to move everything.
Typically you can send up to 70 pounds of books, instruction manuals, DVDs, and CDs for around $40.
17. Hire a handyman 
If you need help assembling or disassembling furniture for your upcoming move, consider hiring a local handyman.
This is a great way to save time and money while still getting the help you need.
Sites like Craigslist feature lots of handy individuals who are available to help you put together your furniture. This way you do not have to hire movers to do it at likely a higher rate.
Plus, it will be more convenient to have someone assemble your Ikea furniture or put together a bed frame for you. 
When it comes to saving money when moving to Colorado both time and money come into play. And this is one tip that can help save on both.
Moving across the state or across the country isn't easy, and it definitely isn't cheap.
I hope this guide helped give you some tips so you can start saving money when moving to Colorado.