Is a Denver CityPASS Worth It in 2023? Get Up to 46% Savings
The content of this website may contain affiliate links and we may be compensated (at no cost to you!). Thank you for your support!
Are you hoping to save some money on your next trip to the Centennial State? The Denver CityPASS might be just what you're looking for.
During the summer and winter months, the Mile High City is a popular vacation destination. The Rocky Mountains form a gorgeous backdrop for some of the best food, latest technology, and scenic views in the country.

Plus, thanks to its central location you can tour the state's quirky mountain towns and ski resorts within just a couple hours' drive.
As a Colorado local (born and raised!) I'm sharing an in-depth Denver CityPASS review. I'm covering how the pass works, what top attractions are included, and whether it's worth the price.
How does the Denver CityPASS work?
The Denver CityPASS is an all-in-one bundle that provides access to 7 of Denver's top tourist attractions for one low price. 
Not only does this bundle create a custom sightseeing experience but you could save up to 46% off the regular cost of admission. 
A CityPASS ticket provides entrance to 3, 4, or 5 awesome attractions with no need to specify which sights you'll actually visit. 
The Denver CityPASS expires one year after purchase so you must activate and use your pass within 365 days. And similar to most sightseeing passes, this pass is activated simply by using it at your first attraction. 
Once it's activated, the Denver CityPASS is valid for 7 consecutive days, including that first day of use. This allows you to explore the city on your own schedule and create your own Denver experience!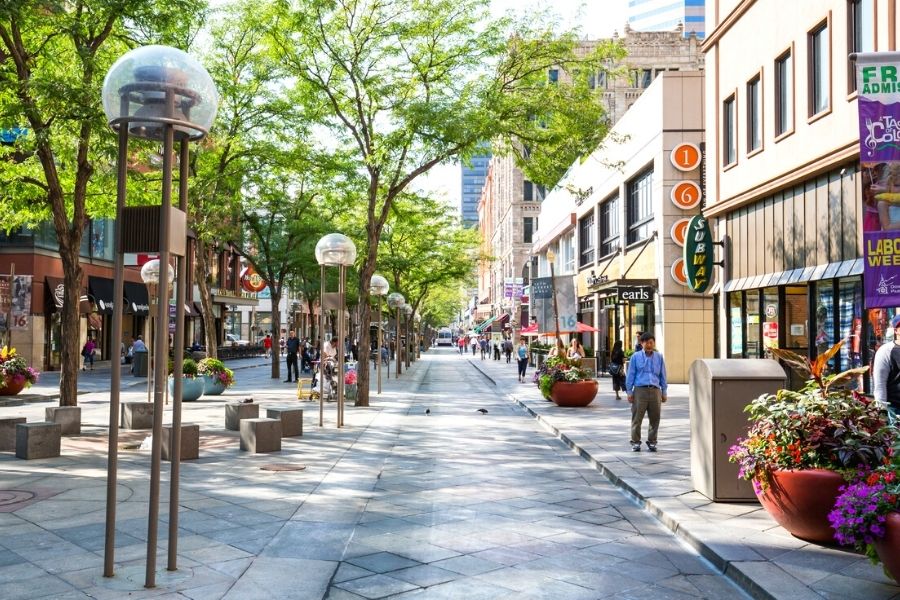 Simply choose the number of attractions you would like included in your pass and then book online instantly. 
Here are the top 7 attractions included in the Denver CityPASS for one low price.
Downtown Aquarium Denver ($26.50) 
Denver Museum of Nature & Science ($22.95)
History Colorado Center ($14)
Denver Art Museum ($19)
Denver Botanic Gardens ($10-15)
Children's Museum of Denver at Marsico Campus ($17)
Wings Over the Rockies Air & Space Museum ($18.95)
Total retail price for all attractions: $133.40
Total cost for Denver CityPASS: $39-54 depending on bundle
By purchasing the Denver CityPASS bundle you could get up to 46% savings on tickets to the most popular museums and venues.
Prices have been updated and are current as of December 2023. They list regular adult non-member admission costs in parenthesis.
What does the Denver CityPASS cost?
Now that you know what's included with the Denver CityPASS let's talk about how much each pass costs.
The CityPASS is broken up into C3, C4 and C5 tickets which correspond with the number of attractions that are included in each bundle.
C3 = 3 mix-and-match attractions, $39 per adult or $32 per child
C4 = 4 mix-and-match attractions, $49 per adult or $42 per child
C5 = 5 mix-and-match attractions, $54 per adult or $49 per child (BEST VALUE)
Adult tickets are for anyone 12 years or older while child passes are for kids ages 3-11.
As you can see, the Denver CityPASS is an excellent way to save money while visiting Denver's best attractions. 
For example, regular admission price to the Denver Downtown Aquarium, Wings Over the Rockies, and the Denver Museum of Nature & Science totals $68.40 for one adult ticket to each place.
However, if you were to buy the C3 Denver CityPASS you would only pay $39 for the same access. This is a savings of $29.40 per adult! 
What's even more is the best value comes from the C5 attraction ticket, which is up to 46% savings.
Use the Denver CityPASS and save up to 46% at the city's most popular tourist attractions. Get started online instantly!
What Denver attractions are included in the CityPASS?
As mentioned above the Denver CityPASS includes the 7 most popular museums and places to visit in the Mile High City. 
Here is a more detailed look of what each attraction is and what you can expect when visiting. 
As a Colorado local, I enjoy visiting all of these places so you really can't go wrong with anyone that you choose. Keep reading to find out my top picks!
Denver Botanic Gardens
The Denver Botanic Gardens is one of my favorite Denver attractions that you can visit any time of year. It's especially gorgeous during the spring and summer months when everything is in bloom.
But it's also an amazing destination during the winter holidays where you can enjoy some epic exhibits. 
I recommend the "Glow at the Gardens" or the annual "Blossoms of Light" , both of which are breathtaking and artistic displays of lights and sculptures.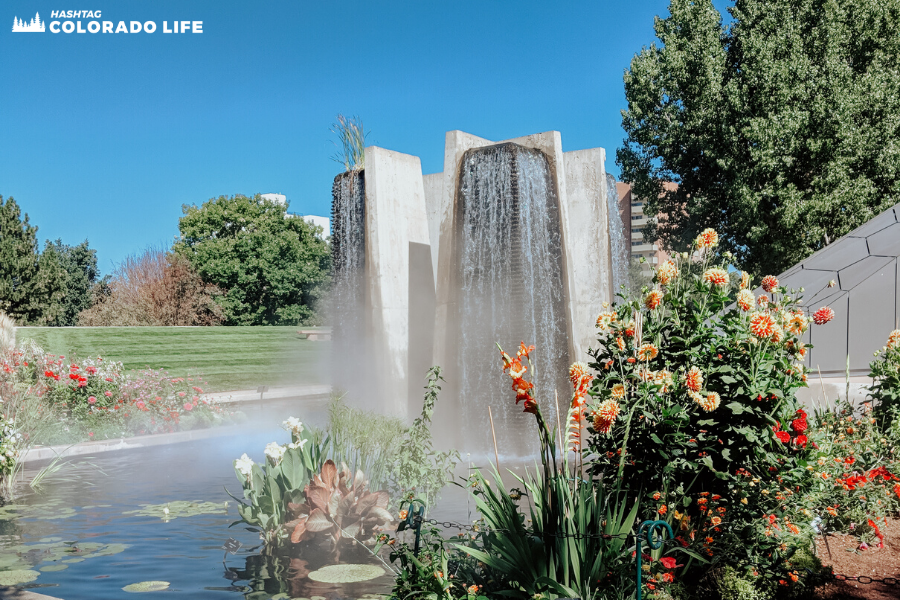 With more than 43 unique gardens including the Dryland Mesa and Japanese Garden, this has been a city landmark since 1973.
Upon arriving at the York Street location, CityPASS guests will receive the next available time and do not need advanced reservations. 
Simply scan your Denver CityPASS tickets in the Bonfils-Stanton Visitor Center. 
Regular admission price starts at $15 for adults and $10 for children ages 3-15. 
Downtown Aquarium
The Downtown Aquarium in Denver is a very family-friendly attraction that features over 500 unique aquatic species. Some underwater animals you can expect to see include seahorses, otters, and even mermaids.
Yep the Under the Sea exhibit features mermaids swimming around in sea life with choreographed music. It's a fun exhibit that kids and adults will love. 
Other family-friendly exhibits featured at the Denver Aquarium include a shipwreck, coral lagoon, and a sunken temple.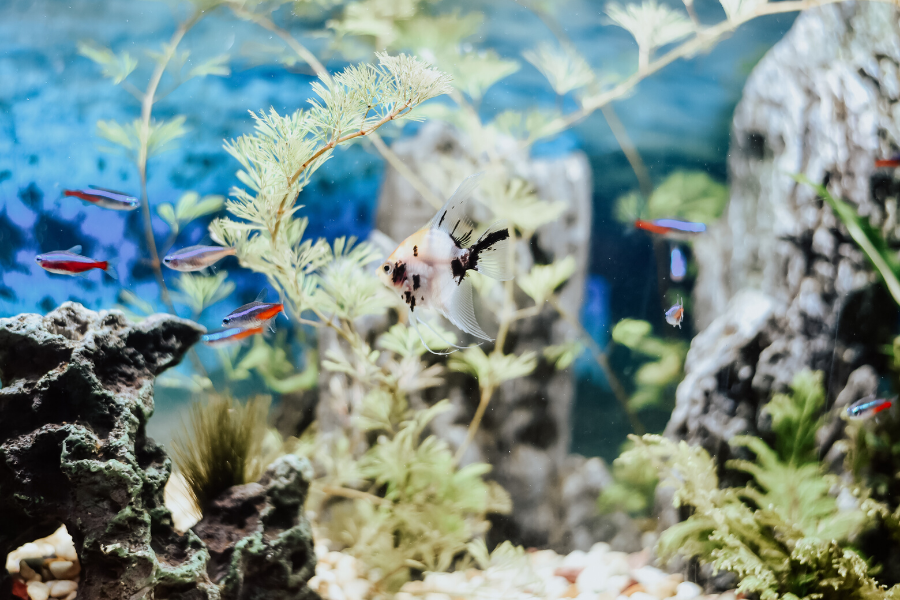 A ride on the Aquatic Carousel or the Aquarium Express is a fun adventure for kids but costs an extra fee. 
Regular admission price starts at $26.50 for adults and $19.99 for children ages 3-11.  
Denver Museum of Nature & Science
Another family friendly activity included with the Denver CityPASS is the Denver Museum of Nature & Science. 
Here, you and your family can take in some of the most engaging history and cultural exhibits. Be prepared to see dinosaur fossils, wildlife displays, a journey through space, and some of the oldest mummies on record.
If you decide to spend the whole day in this epic museum, I recommend checking out the planetarium or the IMAX theater. Although there is an additional cost for these activities.
General admission tickets starts at $22.95 for adults and $17.95 for children ages 3-18.  
History Colorado Center
A must-visit for high-tech lovers as well as history buffs, the History Colorado Center features a combo of technology and media exhibits. Not to mention some historical exhibits showcasing the state's ever evolving history.
Both kids and adults will enjoy this walk through history with exhibits like "Building Denver" and hands-on experiences from the History Colorado Marketplace.
This large museum displays 15 exhibits spanning four floors that are designed for all generations to enjoy the spirit of the Centennial State.
Regular admission price starts at $14 for adults and $8 for children ages 5-15. Children 4 years or younger get in for free.  
Denver Art Museum
Another local favorite of mine is the Denver Art Museum which is famous for its unique and limited-time traveling exhibits. 
In the past I have visited the "Star Wars Power of Costume" which featured more than 70 original costumes, including Queen Amidala's lavish gowns.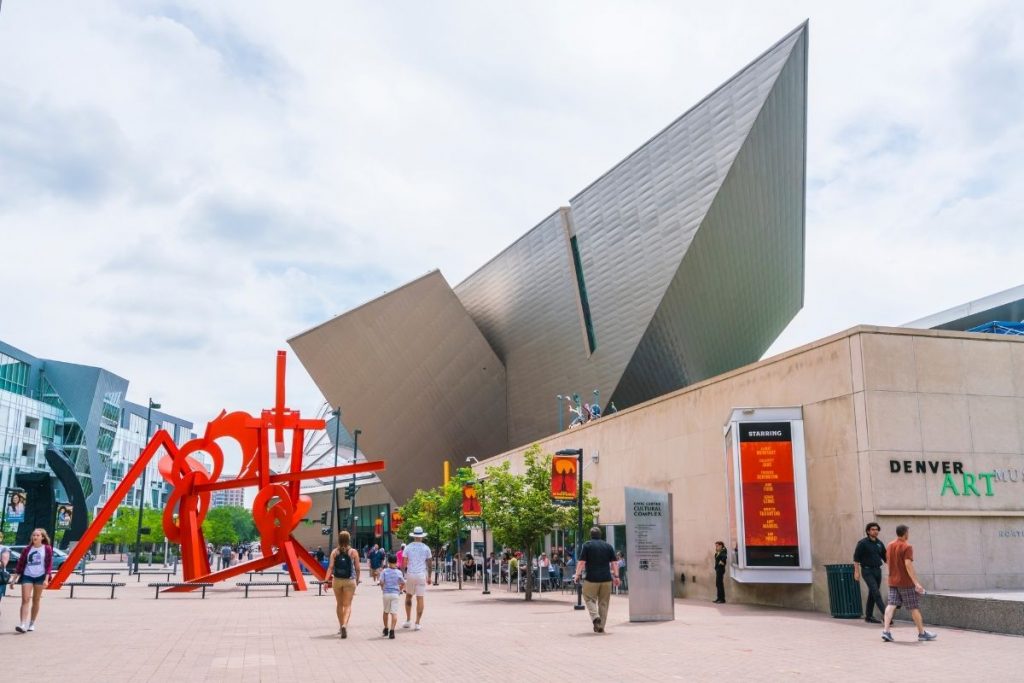 Other permanent exhibits feature everything from sculptures to photography and some of the best American Indian & Western art in the country.
The museum's massive fortress-like design is inspired by the peaks of the Rocky Mountains. And inside the museum all of the corners and rooms are created out of right angles.
Regular admission price starts at $19 for non-resident adults and free for children ages 18 or younger. 
Children's Museum of Denver
The Denver CityPASS also offers general admission to the interactive Children's Museum of Denver at Marsico Campus. 
With more than 19 kid-centric exhibits this museum is geared towards kids with 4 main themes: explore, imagine, investigate, and create. 
From zip-lining to indoor mountain climbing, painting, sculpting and role-playing there are endless opportunities for fun and growth. 
Some of the summer workshops include creating your own fossil, cooking in the Teaching Kitchen, and getting your hands dirty in the garden.
Regular museum admission starts at $17 for kids and adults ages 2-59 years old. 
Wings Over the Rockies Air & Space Museum
In addition to the museums mentioned above, the Denver CityPASS also includes the epic Wings Over the Rockies Air & Space Museum.
If you or your kids are into aviation, space, or learning about aircraft, you don't want to miss this museum. 
There are numerous exhibits that feature historic aircraft, flight simulations, astronauts, and interactive space exploration.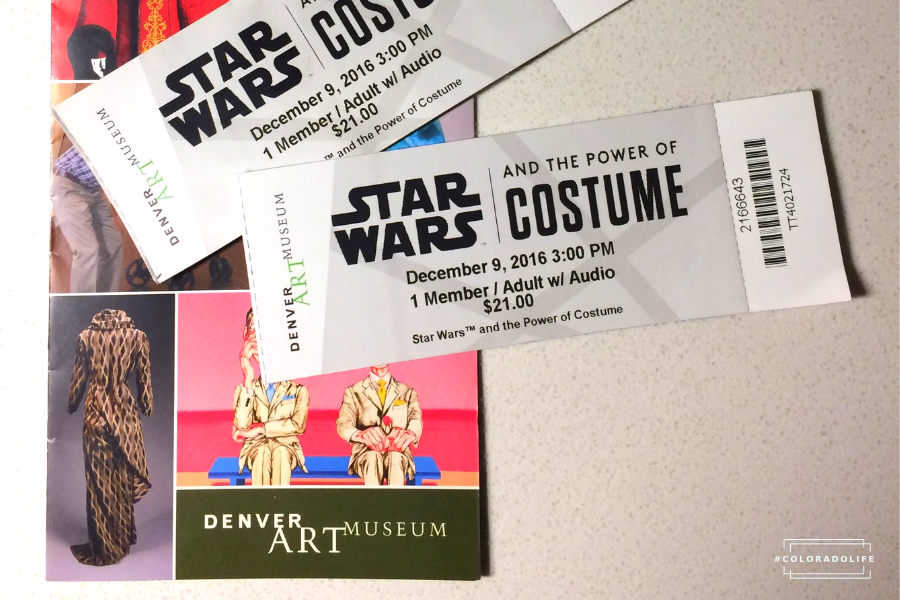 Throughout the year the museum hosts various events including space camps, a beer festival, and a Star Wars weekend.
And of course, during the summer there are a variety of summer camps available for children to attend.
Regular admission price starts at $18.95 for adults and $11.95 for youth ages 4-16 years old. 
Is the Denver Zoo included in the CityPASS? 
The Denver Zoo used to be included in the old CityPASS tickets but is no longer available in this bundle. 
If you are interested in visiting the Denver Zoo separately, it is definitely an attraction that should not be missed. 
The zoo hosts some of the most rare and unique species of animals including the Bactrian Camel and Black Rhino which are critically endangered.
Regular admission price for non-members starts at $20 for adults and $14 for youth ages 3-11 years old. 
What are the benefits of using the Denver CityPASS? 
Save money on admission fees – There are many reasons to use the Denver CityPASS but the main one is simply how much money you could save. When used strategically you could save 46% on the regular cost of admission at some of Denver's top attractions.
Flexible vacation schedule – Not sure what to do on your trip to Denver? The CityPASS is valid for seven days after activating it so you can customize your own schedule how you'd like. Spread out your sightseeing over a full week and make the most of your trip.
Less time waiting in line – Many of these top Denver attractions cater to those with a CityPASS ticket so there's no waiting in line to purchase tickets. Just show your mobile ticket or paper stub and get in on the next available time slot.
Should you buy a Denver CityPASS?
The Denver CityPASS is a great option for locals or tourists who want an affordable option when visiting the Mile High City. 
While this pass doesn't include any guided tours and is limited to these 7 museums, it does feature some of Denver's most popular attractions.
You're bound to find enjoyment on your vacation as well as learn about the history of the state and see some epic exhibits. 
The Denver CityPASS is perfect for families, first-time visitors, locals enjoying a staycation, or travelers who like to take their time.
The pass gives you a glimpse of the major sights in Denver and it's a learning experience for the whole family.
If you aren't interested in museums or exhibits while on your vacation to Denver then the CityPASS is not the best choice. 
Or if you're interested in guided tours, you'll be disappointed with the Denver CityPASS lack of selection. 
However, if you're interested in guided tours to create a fuller itinerary, check out this list of the best Denver tours. 
Or do both by customizing your trip to include both flexible and concrete things to do! 
Simply book a couple tours in addition to your Denver CityPASS bundle for an epic trip with big savings.
Tips from a Local for using the Denver CityPASS
As someone who has lived in Colorado my whole life, here are my best tips for making the most of your Denver CityPASS.
Buy your pass in advance – Before getting to any of the attractions, buy the Denver CityPASS online before your trip. You can not buy a CityPASS at any of the attraction ticket booths.
Choose the most expensive attractions – In order to maximize the value of your Denver CityPASS, choose the attractions with the highest regular admission costs. The best value is the C5 attraction pass, which allows you to mix-and-match while saving up to 46% compared to regular admission costs. 
The Denver Art Museum is free for kids – It's important to know that the Denver Art Museum always offers free admission for kids under 18. So, don't use your pass to cover this attraction admission. 
Visit during the best times – The best times to visit many of these museums is on weekdays during the morning or early afternoons when they are less crowded.
How to Buy the Denver CityPASS
To purchase a Denver CityPASS you can do so quickly and easily by purchasing it online. 
After completing your purchase you'll be instantly emailed tickets that can be printed off or scanned on your mobile device. 
I recommend using mobile tickets when possible so you don't lose the paper tickets while traveling on vacation. But if you prefer the paper option, that is available as well.
Is the Denver CityPASS worth the price?
Like any other vacation pass, the Denver CityPASS has both pros and cons. But as a local Colorado native I feel like it's worth considering for your next trip.
For a starting price of just $39 for the CityPASS bundle you have the flexibility of choosing 3 of the top 7 attractions to visit. Or pay $54 and have the choice of 5 different museums to attend.
The pass is a great option for those wanting to experience great cultural attractions and learning about the history of Colorado.
But as mentioned, this pass is geared toward sightseers that enjoy exhibits and aren't looking for a bunch of guided tours. 
If that sounds like you, then the Denver CityPASS can save you money while helping you plan a fun trip.
Just click the link below to learn more and book your Denver CityPASS today!
Use the Denver CityPASS and save up to 46% at the city's most popular tourist attractions. Get started online instantly!