by Ryan Nicholson
|
Last Updated:
June 2, 2020
The content of this website may contain affiliate links and we may be compensated (at no cost to you!). Thank you for your support!
Are you ready to pack up and go on a road trip? Whether it's a drive within Colorado or a trip across state lines, here are the road trip essentials and hacks you need!
These tips and helpful apps will help make your road trip as smooth as possible. Then, you can pack up and go anywhere, anytime of the year!
You'll also find some cold climate road trip hacks to make sure you're ready for snow.
Listen in or continue reading below for the best road trip essentials and travel hacks that we use while exploring Colorado.
iTunes | Google Play | Stitcher | Spotify
1. Plan Your Trip: Drive vs Fly
Depending on your destination, you may be debating whether you should fly or drive. If cost is a concern, you have got to try the Fly or Drive Calculator from BeFrugal.com.
This calculator will help you to assess the many different costs and the time it will take to travel from your front door to your final destination for both driving and flying.
This will allow you to see which is more cost-effective and which might save you more time.
It will even help you to see whether flying or driving will generate more carbon in the environment!
Check out the Best Apps for Your Road Trip:
2. iExit App
One of our favorite apps is the iExit app, available on Apple and Android devices. The iExit app tells you what's coming up at each exit on the interstate.
You'll never miss another bathroom break, hotel, restaurant, or gas station stop again!
3. Roadtrippers App
The Roadtrippers app will help you find interesting detours and sights along your route. You'll find unusual roadside stops, scenic bypasses, and historical markers.
Plus, keep an eye out for as some local oddities! These make every road trip a little more memorable.
4. AAA
The greatest peace of mind you can have on the road is the knowledge that, if something bad happens, help is on the way. And no list of road trip essentials would be complete without mentioning AAA.
AAA is available at every price point, from around $50-80 per year to $250 for the premium RV levels.
With membership, you're entitled to roadside and emergency assistance including towing, fuel delivery, locksmith service, and so much more.
Plus, as a AAA member, you get tons of great benefits, like discounts on local attractions, hotels, shopping, and entertainment!
If you travel often throughout the year, you're sure to break even on the cost of the membership just in discounts on hotel stays (like we do!).
5. Our Top Hotel App: IHG
If you're a frequent traveler and typically stay in hotels, we highly recommend that you download the IHG app from Holiday Inn Express.
This app is totally free to join and as a member, you'll earn points toward free stays and other perks through the rewards program.
Even if you're swinging into town late or have to change plans quickly, you can make your reservations with the app and rack up those points to get free nights for later trips.
We definitely recommend Holiday Inn Express hotels, as they are dependably clean, affordable, provides a free hot breakfast, parking, and wifi, and are in many great locations around the country.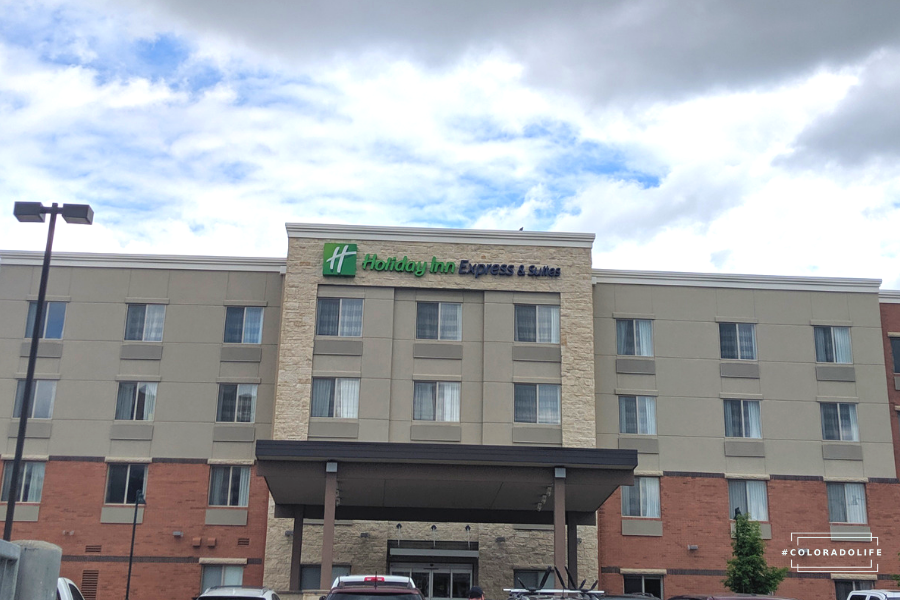 Before Leaving on a Road Trip:
Be sure to run any errands before you leave for your road trip. Ideally, do these a few days in advance of your trip so you don't suffer any surprises along the way.
6. Check the Weather
This is an important travel tip and a safety tip as well! It's important to check the weather at your destination and also along your route.
There's nothing worse than a fun vacation derailed by surprise blizzards (yep, it happened to us!) high winds, torrential rain, or even wildfires.
By checking the weather conditions along your route, you can better plan and change your route if necessary.
Travelers to Colorado will know that our weather is very temperamental and can go from lovely and sunny to hailing and even snowing in just a few hours.
Bring clothes and shoes to accommodate any kind of weather so you're not stuck out in the cold (or blistering heat!) unprepared.
7. Visit an ATM and Get Cash Out
If you're like us, you may be shocked to learn that many parts of the country are still not accepting credit cards at tolls and gas stations. And seriously, who carries a checkbook anymore?
As you're prepping for your trip, swing by the ATM and get some cash! Just in case somewhere along your route has not adopted plastic payments!
8. Get Your Fluids Checked
The best way to keep your road trip rolling is to make sure your vehicle is in good working order before you leave!
There's no bigger bummer than taking off for your trip and that check engine light comes on 100 miles from home. 🙁
Swing through Jiffy Lube or other quick mechanic shop to get your fluids topped off. Check or change the oil, top up your windshield wiper fluid and power steering fluid.
You may also want to get your brakes inspected and check the tires for excessive wear or a slow leak.
9. Fill up With Gas
Never leave home on an empty tank! Before you leave, fill up with gas so you don't have to stop shortly after taking off.
We love the Fuelcaster app by Esurance which helps you to find the best prices on gasoline in your area.
Sometimes the closest gas station is not the cheapest, so type in the names of towns along your route and make sure you're getting the best deal at every fill up.
10. Download an Offline Map
If you're a smartphone user and rely on your phone for navigation, you definitely need to download your Google Maps routes for offline use.
To download maps for offline use, click on the three lines for the menu in your Google Maps app. Scroll down to the menu item for Offline Maps, and choose a region to download.
This can be very helpful if you're out in the backwoods with no reception and get lost along your way!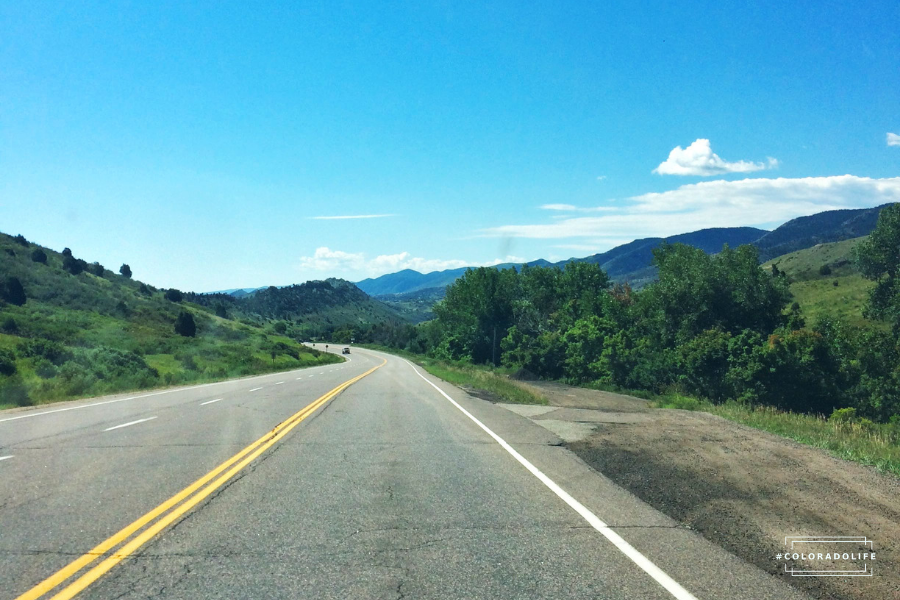 Tips While on the Road:
11. Locate Clean Public Restrooms
Everyone appreciates a clean bathroom while traveling, right? With the Sit Or Squat app by Charmin you can find the cleanest public restrooms anywhere, and share you own feedback to help other travelers as well.
For ladies and people with kids, having a clean bathroom can feel like a real luxury while on the road, so use this app to find a little luxury on your drive!
12. Find a Safe Place to Park Overnight for Free
When traveling with an RV or camper, it can sometimes be hard to find a safe, free place to park overnight or when you need a few hours of sleep before you continue on your journey.
Since getting our Teardrop trailer, we have started going to Allstays.com to find free places to park overnight without being bothered or bothering others.
Allstays will help you find a rest stop or a Walmart parking lot nearby, and can even help you find a more scenic place to park for free as well!
13. Travel with an RV or Camper with Ease
We like using Campendium to help us find campgrounds with spaces available for our Teardrop trailer!
This website will help you find available spaces and you can sort by price and amenities, and even find dump sites where you can drain your gray and black water.
Another great resource to check out is this list of free RV camping sites!
14. Look for Hotels that Start with "H"
Travel Hack: We don't know why, but we love hotels that start with "H". We love the Hilton, the Hyatt, and Holiday Inn Express.
How we got stuck on "H"s, we don't know, but we find that they are always clean, within our budget, and have great amenities. Pro-tip, stay in hotels that start with "H".
15. Eat the Best Food While on the Road
Traveling foodies will love the TVFoodMaps app! This handy app will help you to find restaurants that you've seen on your favorite TV shows along your road trip route.
Why stop at yet another McDonald's when you could dine at restaurants featured on Top Chef, Diners, Drive-Ins, and Dives, and Best Thing I Ever Ate?
Just enter your destination and the app will suggest restaurants that have been featured on television cooking shows.
16. Look for Farmer's Markets and Produce Stands
As you're driving, keep an eye peeled for farmer's markets and produce stands.
Especially if you're from out of town, this can be an amazing opportunity to grab super fresh, super delicious foods you don't often get in your own hometown!
Try the local delicacies when they are in season and get a taste of the regional flavors. (We talk about all the unique foods of Colorado in our Colorado Food episode of the podcast!)
Best Entertainment Ideas for Road Trips:
17. Listen to Audiobooks
We love to download audiobooks on Audible to listen to while we drive. Some of our personal favorites include the Harry Potter series and the Game of Thrones series (if that tells you anything about us!).
Travel Hack: As much as we love audiobooks, they can sometimes get expensive to download. Our favorite Audible hack is to sign up for a subscription (usually about $15), use your credit to download a book, then unsubscribe.
With bigger-name best-sellers going for $40 or $50 per audiobook, you can end up saving a lot, and once you download the book, it will stay in your Audible library forever (even if you cancel later).
18. Bring Dry Erase Markers
One of my favorite memories from childhood road trips was drawing dinosaurs on the windows with dry erase markers. I would pretend that my T-Rex was eating the cars going by! I was such a simple child…
Anyway, if you have got kids, this can be a super fun activity to provide hours of driving entertainment.


Must Have Road Trip Essentials:
Here are a few essentials that we always pack when we take off for a long-haul journey:
19. Wet Wipes or Hand Sanitizer
You never know when the rest stop bathroom will be out of soap or paper towels and make handwashing impossible!
20. Plastic Utensils
Don't be stranded with no way to eat the food you bought! We save plastic utensils from to-go meals and store them in our glove box just in case there are none available when you stop to grab a bite.
21. Portable Phone Charger/Battery
If you can't find an outlet or don't have time to charge up before you hit the road again, having a portable charger in the car can be indispensable!
We love this charger on Amazon, and have been able to connect phones, tablets, and even laptops to it multiple times on a single charge while traveling. It's also great for plane trips!
Pro tip: Charge your portable phone charger before you leave!
22. Earplugs or Sleepbuds
If you have trouble sleeping in the car or when staying in a new location, ear plugs or sleepbuds (like these from Bose!) can be super helpful to keep you well-rested during your journey.
These Bose sleepbuds mask the sounds of the road (or snoring husbands!) with pre-programmed soothing sounds to help you get to sleep and stay asleep.
23. Pack an Overnight Bag
For multiple day journeys, it can be a real drag to haul around your giant suitcase with all your belongings in and out of hotels every day.
Instead, pack the most important essentials (and any valuables that you don't want to leave in the car) in a smaller overnight bag so you can quickly grab and go check in when you arrive at your hotel for the night.
Road Trip Tips for Cold Weather Climates:
24. Change Your Windshield Wiper Fluid
We talked about Carrie's introduction to winters in Colorado, but it's worth repeating.
If you are traveling to states like Colorado in cold-weather months, be sure to change your windshield wiper fluid to an alcohol-based fluid.
25. Drive a 4X4 or Get Snow Tires
It's always a good idea to check your tires and have good quality tires before you take a trip. But this is especially true if you are visiting a cold state in a winter month!
In fact, depending on the time of year, you may even be required to have a 4X4 vehicle, snow tread tires, or chains to drive across certain passes legally!
Top #coloradolife Reader Tips:
27. Listen to Podcasts
Our reader @RockyMountainRoamers on Instagram said:
We love listening to podcasts! Up and Vanished is a great one to listen to while road tripping! We also love taking some solid trail mix with us to keep us snacking! Check out the energy bites from Pinole Blue.
28. Bring Water Bottles and Straws
Our reader Sierra Robertson on Facebook said:
SNACKS, PEOPLE, BRING YOUR OWN SNACKS. Who doesn't love to load up on some candy bars and chips, individually packaged snack things like those dippable cheese and crackers and some jerky before a road trip?
Also, bring your own water bottles with sippy tops or straws! Bottled water is so unnecessary and overpriced while you travel. Bonus points if you bring some flavoring packets to make your water more interesting.
Staying hydrated on the road will give you so much more energy and you'll feel much better when you arrive at your destination. That car AC can dry you out!
BONUS: Follow our travels on Instagram
Keep up with us as we travel throughout the year but especially during our summer adventures! Find us on Instagram @hashtagcoloradolife.
Ryan Nicholson is a homegrown born and raised Colorado native. Being a rare unicorn to have grown up in CO, he has a unique perspective on the changes here and knows all the hidden spots to get outside in this state. Ryan's a classically French trained chef so he LOVES to try new foods and places to eat. When he's not experimenting in the kitchen or working as a personal chef along the Front Range, he loves to get outdoors and away from it all hiking, camping and backpacking.