13 Memorable Things to Do in Colorado in Winter (not just skiing)
This website may contain affiliate links and we may be compensated (at no cost to you!).
There are so many memorable things to do in Colorado in winter, it can be hard to choose just one.
The winter season is all about the snowy weather and beautiful lights, and nowhere does it more justice than Colorado.
It's the perfect time of year to enjoy winter by skiing, snowshoeing, or tubing.
But there are a lot more things to do in winter than just these common activities.
Let's take a look at the absolute best things to do in Colorado in winter.
1. Ice Climbing
If you enjoy rock climbing in the summer, then you may enjoy ice climbing in the winter.
Join an experienced guide for a half-day of ice climbing in Telluride. Ice climbing is a very unique winter activity in Colorado but can be extremely fun.
Your tour comes with all the ice tools, instruction, gear, boots, crampons, helmet and safety harness.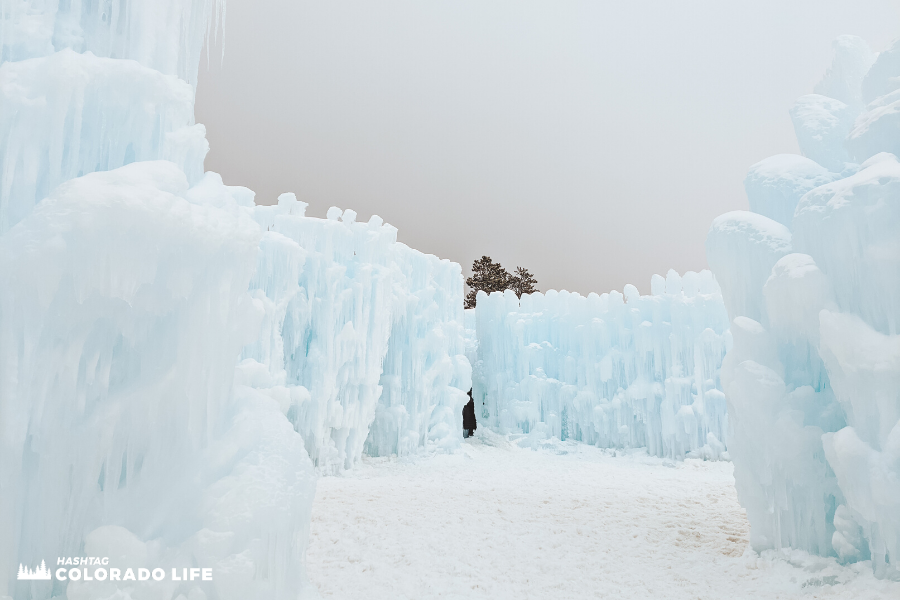 This is a great 6-hour adventure for families or first-time climbers who need instruction and quality safety equipment.
Imagine climbing up the side of a frozen waterfall while it's snowing outside! An ice climbing adventure is great for families or if you're a first-time climber.
Simply book your ice climbing session in Telluride this winter and be prepared for an awesome time.
2. Denver Driving Tour
While the Colorado weather is cold and snowy, warm up on a Winter Driving Tour of Denver.
Sit back and relax in a heated car while your tour guide takes you around Denver sharing haunted and historic tales of the city.
Bring your camera for a chance to capture some epic photos and maybe even see some paranormal activity!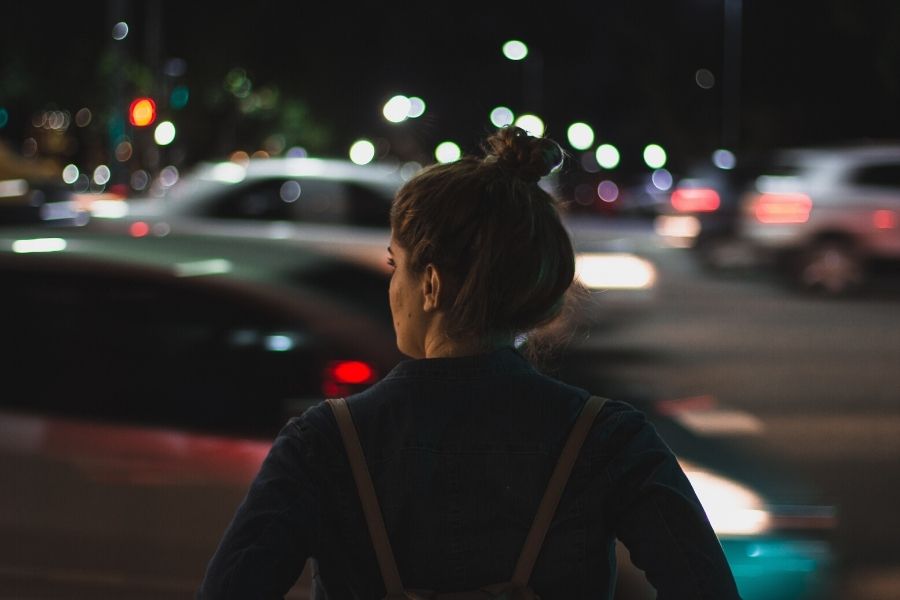 Enjoy a 2-hour ride in a comfy and private car through the historic and beautiful city of Denver.
You'll learn about the architecture, haunted history, and see gorgeous Christmas light displays.
Winter Driving Tour of Denver is a perfect thing to do in Colorado in December no matter if it's raining, snowing, or cloudy outside.
3. Dog Sledding
Start your day in Denver and get picked up for a custom dog sledding tour.
This full day excursion includes private transportation, ski or snowboard rentals, a day of dog sledding, snowmobiling or tubing.
You can sit back and relax on your winter vacation while letting a local book your tours and get the details together.
This concierge service includes tips on where to ski and how to book the best rentals.
Plus, your ride to the mountains in a private vehicle is included. Find out more details about this winter ski tour or dog sledding adventure.
4. Snowshoeing
Colorado is known for its amazing and incredible hiking trail options, from flat cross country paths to steep fourteener hikes.
However, when the ground is covered in loads of snow in the winter, it's the best time for snowshoeing.
Colorado's rugged terrain and natural environment makes for some of the best winter hiking trails.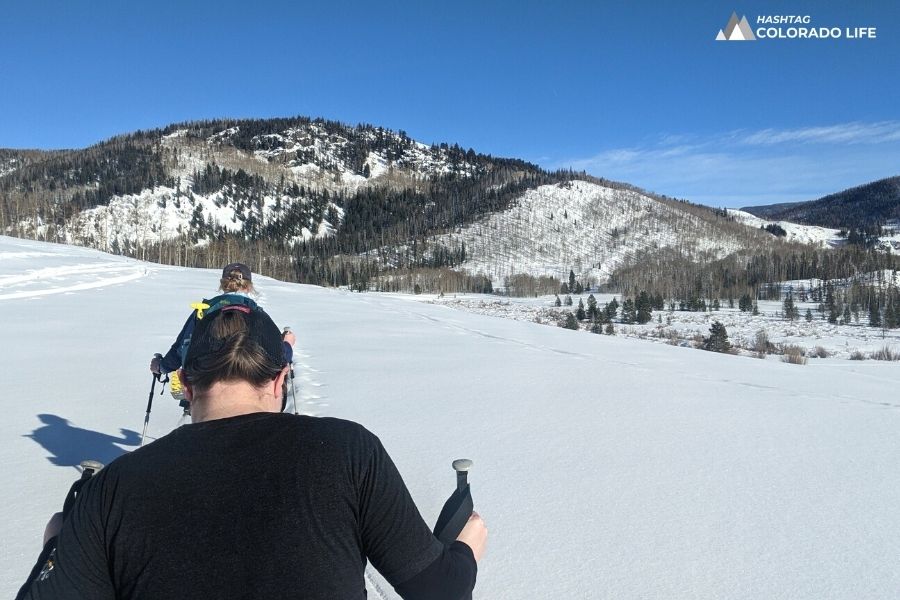 Venture out into the snow and head out into the winter landscape. Enjoy a gorgeous snowy day or a clear day with blue skies and frozen lakes.
In the past few years I have discovered snowshoeing as a winter activity and absolutely love the experience.
One of the best parts about snowshoeing is the ease of escaping to somewhere completely secluded and quiet.
When the trees and landscape surrounding you are covered in soft white powder, it seems to only heighten the feeling of solitude.
Be sure to wear comfortable shoes or hiking boots and warm clothes with lots of layers.
Snowshoeing is especially great for small groups or families who want to avoid the ski crowds during the busy seasons.
5. Natural Hot Springs
When it's cold and snowy outside, one of the best things to do in winter is soak in natural mineral hot springs.
Winter also has the added benefit the least busy season for getting in your bathing suit.
And Colorado is home to some of the best hot springs in the country — many of which are just a few hours' drive from the Front Range.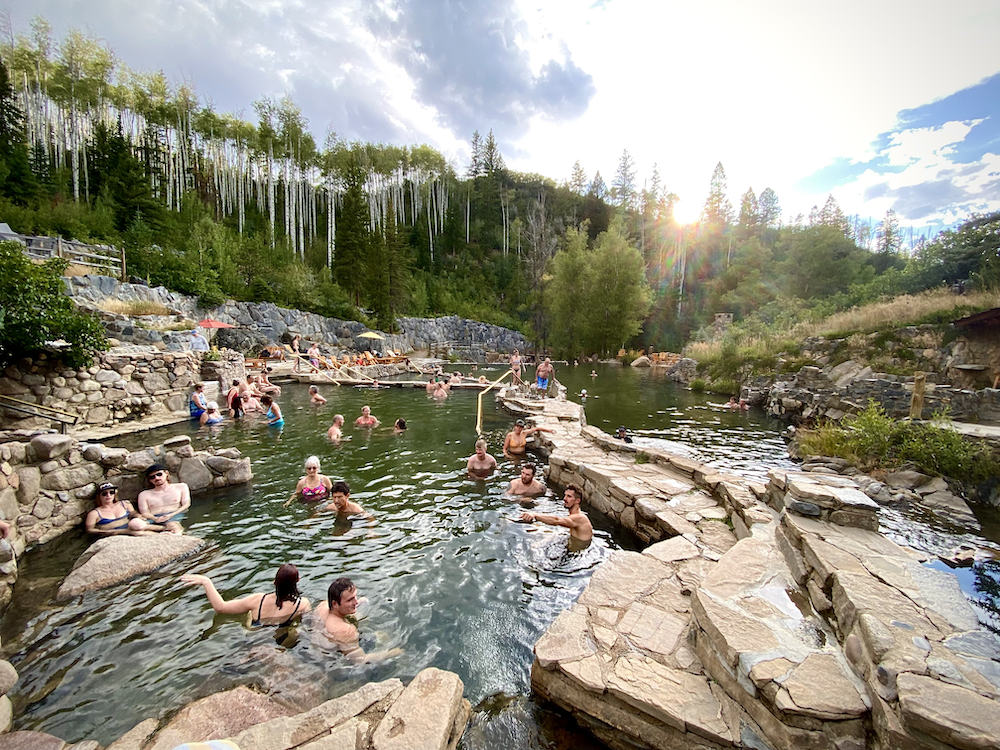 Enjoy the hot water bubbling up from the small pools at Mount Princeton Hot Springs. Move the rocks around to create the perfect pool temperature.
Or spend some time in the world's largest natural hot springs pool at Glenwood Hot Springs Resort & Spa.
In just an hour or two drive from Denver you can soak in a variety of hot natural spring waters. Spend the day or spend a weekend while your stress melts away.
During the holidays is an especially magical time for visiting any hot springs in Colorado. Take in the cool winter air and see the gorgeous twinkling light displays every evening.
6. Horse-Drawn Sleighs
One of my favorite things to do in Colorado in winter is to ride in a horse-drawn sleigh.
Most Colorado ski towns offer sleigh rides in many different settings from groomed trails to rustic outdoor terrain.
Snuggle up with your partner or family under a warm blanket with the crisp winter air in your face.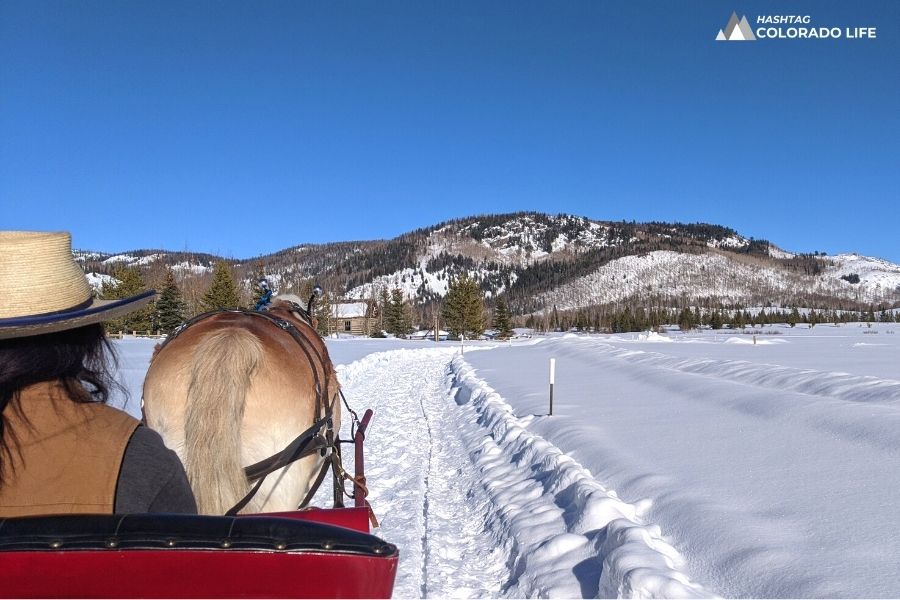 Add-on to your sleigh ride adventure with a romantic dinner for two or a chuckwagon dinner afterwards. And during the holidays you can sip on some hot chocolate.
Horse-drawn sleigh rides are great activities for couples or families with young kids.
We loved going on a daily sleigh ride at Vista Verde Ranch earlier this year!
7. Gondola Rides
Gondola rides are one of the most scenic ways to see all that Colorado has to offer, especially in winter.
Nearly every mountain town in the state has a gondola (or several!) to choose from.
Some gondolas are only available in the summer and fall time, while others are perfect for the snowy seasons.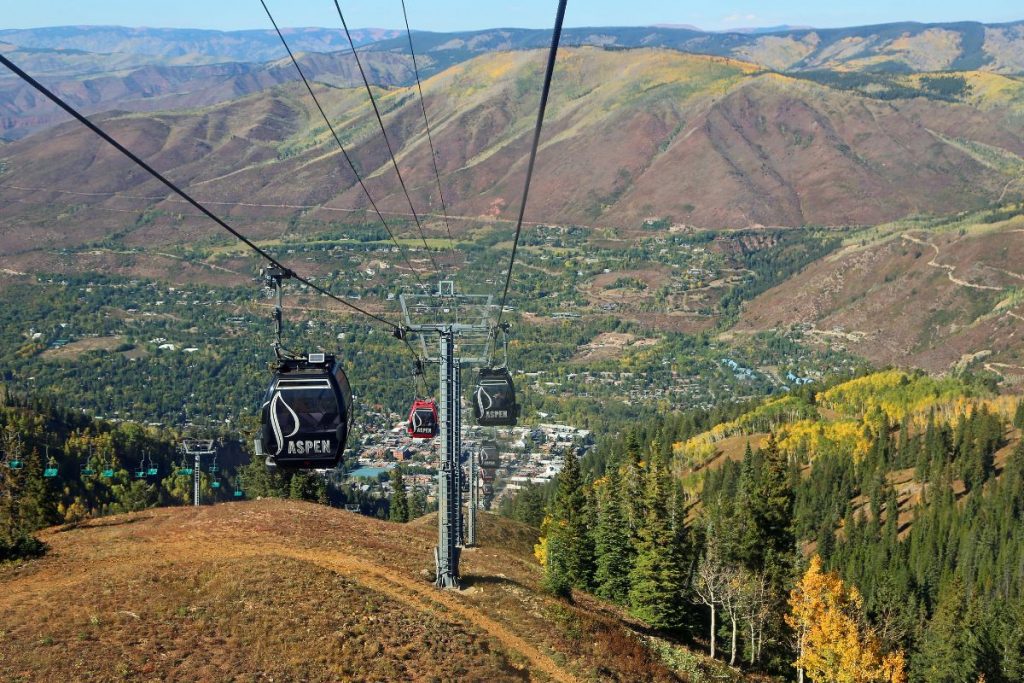 One gondola ride that is open all-year round is the Glenwood Gondola in Glenwood Springs. In about 5-6 minutes you'll travel to the top of Iron Mountain with 360 degree views of the valley below.
Or check out Snowmass Village which has the Elk Camp Gondola and takes you to the summit for epic photos or skiing.
Winter Park also has several gondola rides to choose from whether you're hoping to ski or simply enjoying it for the gorgeous views.
Gondolas are a great way to explore a mountain (year round) even if you aren't interested in skiing or snowboarding.
8. Skiing or Snowboarding
A list of the best things to do in Colorado in winter isn't complete without skiing or snowboarding.
From Winter Park to Aspen and Steamboat Springs, each ski town offers a unique vibe and stellar ski trails.
Many Colorado ski resorts have as many as 2,000-3,000 skiable acres with Vail having as much as 5,000 acres of ski and snowboard trails.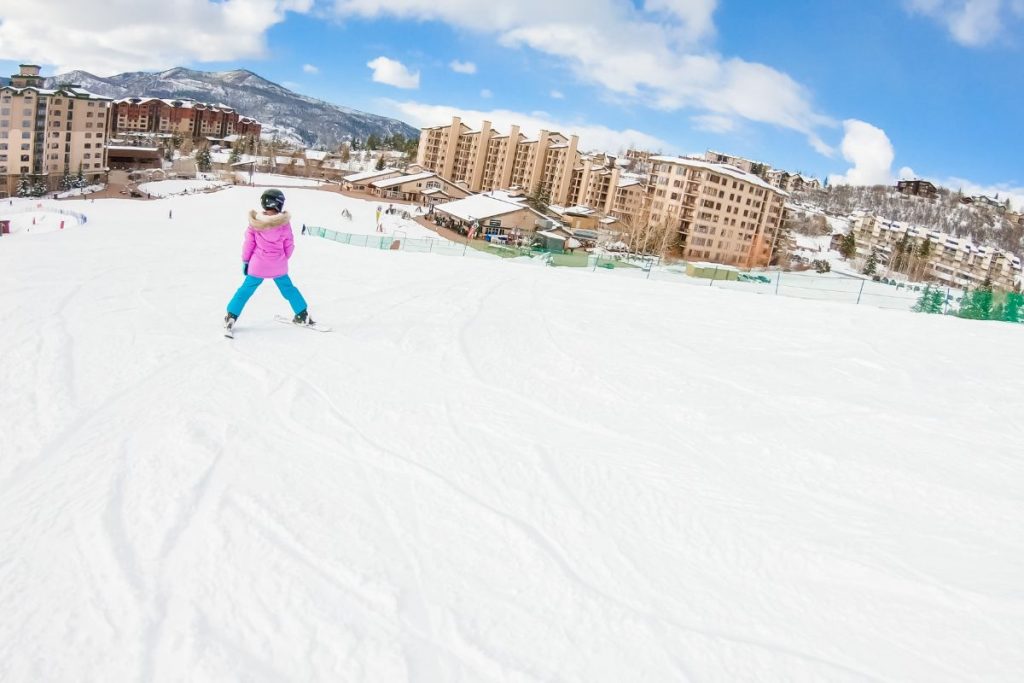 In other words, the state has no shortage of ski resorts and mountains for skiing or boarding.
At the end of the day you can enjoy a hot beverage and delicious food at the ski lodge or downtown village.
Then, let your muscles relax in one of the many natural hot springs pools peppered throughout the state.
9. Snow Tubing
If you want to hit the mountain and feel the wind in your hair but don't want to deal with the crowds at the slopes.
A popular spot in Colorado for tubing is the Tubing Hill at Frisco Adventure Park. But there are many other ski resorts and towns in Colorado that have tubing hills.
Typically a tubing hill features multiple lanes for snow tubing, each one with a different experience.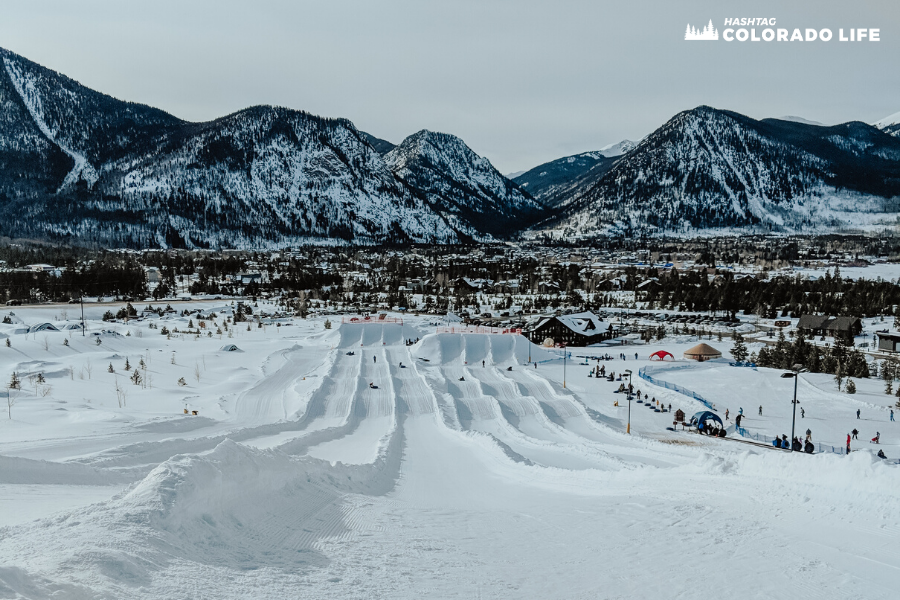 Some lanes are long and fast while others are slower with rolling terrain.
Once you're at the bottom of the hill, simply pull your tub onto the surface lift and get transported to the top of the mountain for another run.
Beginner ski & ride lessons are available for newcomers or kids who want to learn to safely tube.
If you're staying at a Colorado dude ranch you could even have the snow tubing hill all to yourself!
10. Winter Mountain Drives
Much like going on a gorgeous fall drive in Colorado, a winter drive can also be just as beautiful.
Tour the state from the comfort of your heated car, even if the Colorado weather is cold and snowy outside.
Be sure to bring your camera for a chance to capture some epic photos as there are many scenic pull offs and spots to stop.
This is a perfect thing to do in Colorado in December no matter if it's raining, snowing, or cloudy outside.
Be sure to check for road closures during especially icy or cold days as some highways or steep roads may be closed for the season.
And don't go for a drive on snowy or icy roads if you're not comfortable with cold-weather driving yet.
11. Winter Roller Coasters
Mountain roller coasters, or alpine coasters, are perfect for thrill-seekers who want to speed down the side of a mountain.
Most alpine coasters in Colorado are only open during the warm summer months. However, there are a few that are available during the winter and make for a fantastic experience!
The Glenwood Springs Adventure Alpine Coaster sits atop Iron Mountain at 7,100 feet in elevation. This is an awesome winter activity for kids and adults of all ages.
During the holiday season the coaster track is decked out in thousands of fairy lights and makes for a memorable roller coaster experience!
Aspen also features the Breathtaker Alpine Coaster which is open during both winter and summer. Soar on an elevated track at speeds up to 28 miles per hour.
A winter roller coaster ride is one you and your family will remember for a long time!
12. Ice Castles or Snow Sculptures
One of the most amazing things to do in Colorado in winter is to visit the Ice Castles or see snow sculptures.
In past years the Ice Castles have been available for touring in Dillon and are one of the most magical experiences.
Kids and adults will enjoy all of the activities available from ice slides to touring the caves or taking a photo on the giant ice throne.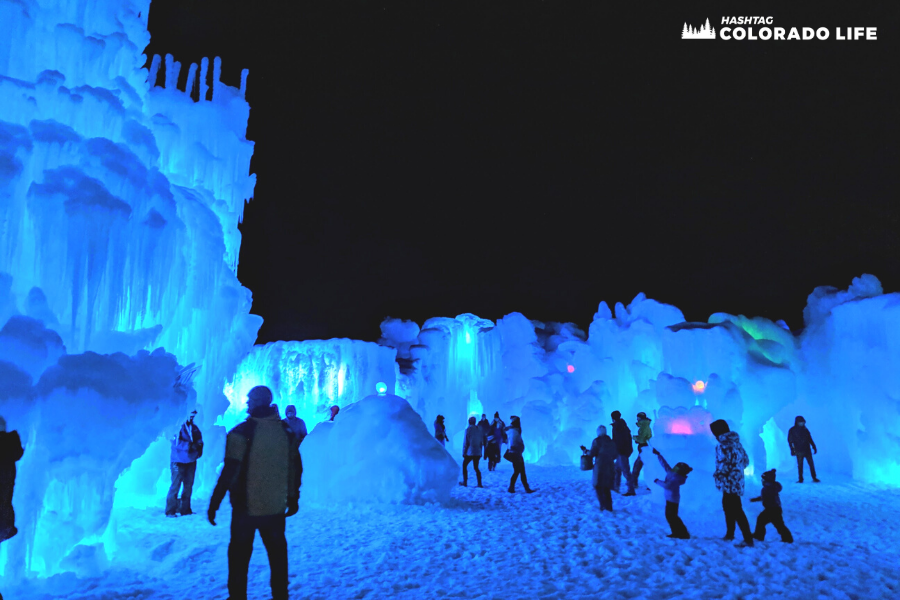 But since the Ice Castles aren't available in Colorado every year, you can also check out beautiful ice formations at the International Snow Sculpture Championships.
Every year this event is held in Breckenridge and features epic snow sculptures from local ice artists. Plus, it's a completely free event!
Walk through the sculpture garden or Ice Castles during the day or night, as each one offers a uniquely different experience.
13. Scenic Train Rides
Take in all that the wintery wonderland by enjoying a ride on one of Colorado's scenic trains.
One of the most popular train rides is the Georgetown Loop Railroad which turns into a holiday express complete with hot chocolate and Santa Clause.
Make your way through the Colorado mountains with fun-filled lights and synchronized music.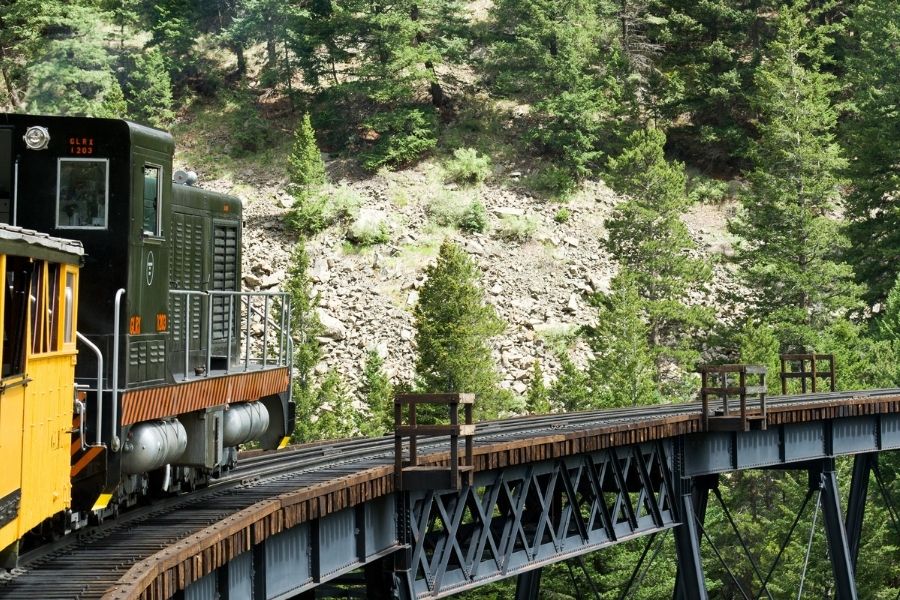 The train cars are heated and feature large windows for viewing the lights and wooded fantasyland outside.
The Royal Gorge Route Railroad in Canon City is another option that is perfect for sightseeing in the summer or winter. The beautiful clear dome cars offer awesome scenery and romantic dinner settings.
Or ride to the summit of Pikes Peak on the newly renovated Pikes Peak Cog Railway, which is one of the highest cog trains in the world.
Be sure to dress warm and bring your camera as these scenic train rides are nothing short of amazing.
A train ride is a perfect winter activity that is family-friendly and great for small groups.
When it comes to the best things to do in Colorado in winter, there is no shortage of ideas.
Some additional activities you can add to your list include snowmobiling, ice fishing, and sledding.
There are just too many awesome things to do in Colorado in the winter to add them all to this list. But I hope this guide gave you some good ideas to try this winter season.