7 Best Breckenridge Tours For a Guided Excursion [2023]
This website may contain affiliate links and we may be compensated (at no cost to you!).
Are you looking for the best Breckenridge tours? In this guide I'm sharing the top tours and things to do anytime of year.
Visit Breck, as locals call it, for a day trip from Denver or make it your final destination.
As a Colorado native, Breck is one of my favorite small mountain towns to visit all year long.
In addition to the Breckenridge tours mentioned below, I also recommend checking out the BreckConnect Gondola and the Breckenridge Troll.
Join a professional tour guide as you explore the town of Breckenridge for an epic tour you won't soon forget.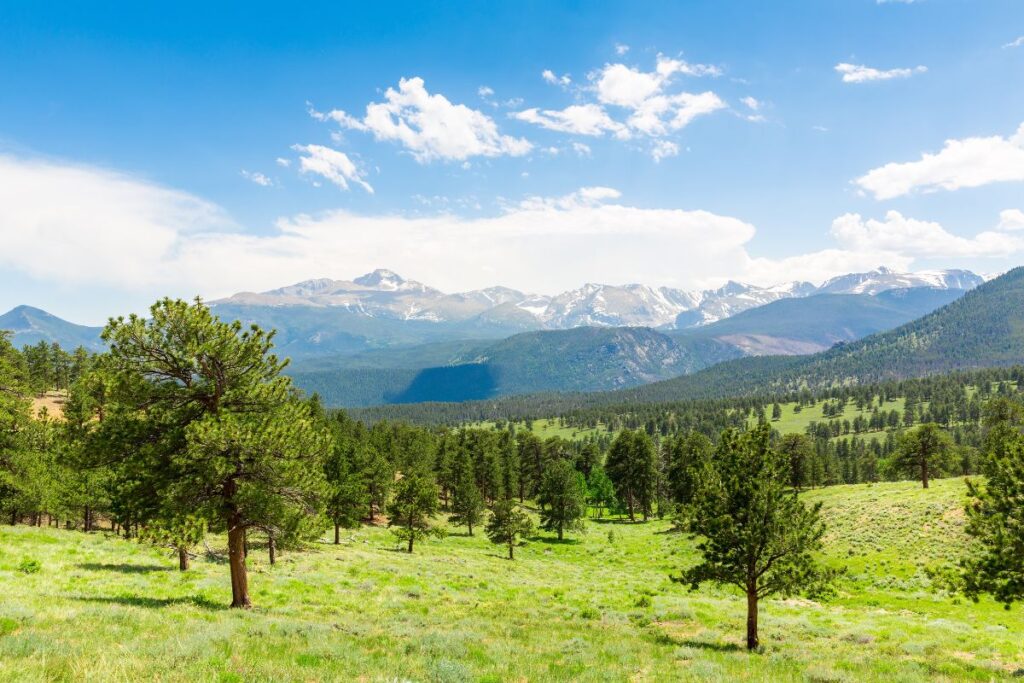 Get ready for one of the best Breckenridge tours as you book the ultimate mountain experience from Denver.
This extraordinary 8-hour tour in the Rocky Mountains is renowned for its exceptional diversity and full-day adventure.
Join your expert guide on a captivating journey through several incredible destinations.
You'll visit the historic mining town of Breckenridge, the majestic Red Rocks Park & Amphitheater, and cross the Continental Divide.
You'll traverse the rugged terrain of Clear Creek Canyon with awe-inspiring 360-degree panoramic vistas.
Conclude your expedition by venturing back to Denver via the illustrious Eisenhower Tunnel. This architectural marvel claims the title of being the world's longest and highest passenger car tunnel.
This ultimate mountain tour is perfect for immersing yourself in the rich history of Breckenridge. The small mountain town has a storied mining past that is now a renowned ski resort.
Meander along Main Street, where you can indulge in a delightful lunch and explore a variety of unique shops and boutiques.
It's a great way to experience the beauty of the Colorado mountains in just one day!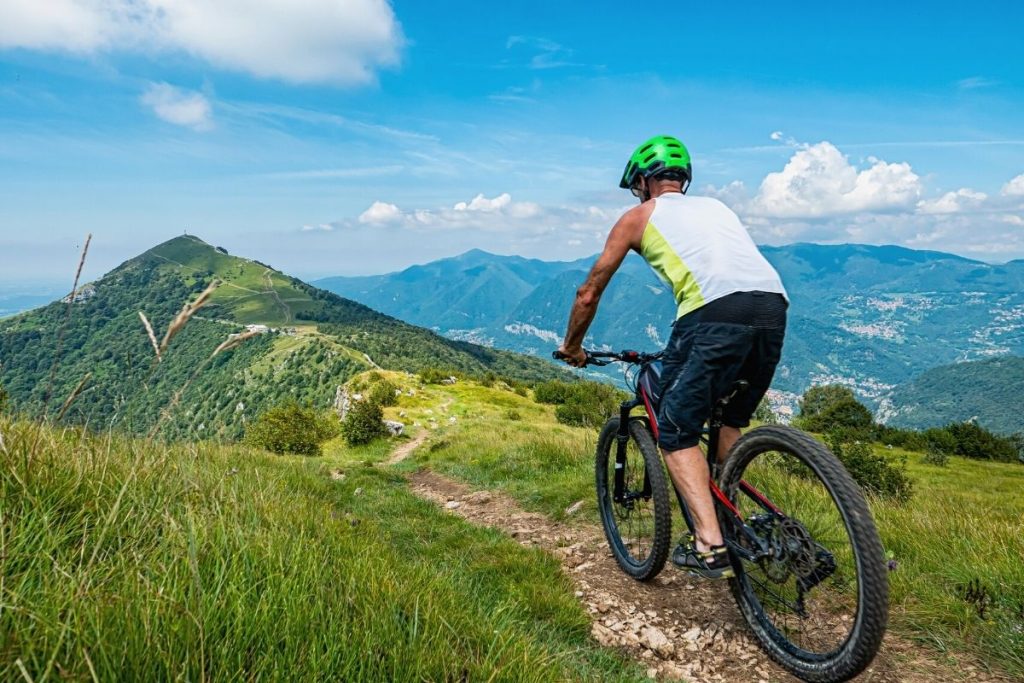 What better way to experience the Colorado landscape than on a fat bike beer and distillery tour?
This unforgettable adventure allows you to savor the flavors of Breckenridge on a captivating 2.5-hour bike and beer tour.
Hop aboard an easy-to-ride fat bike that's specially designed to conquer snowy terrain. No need to worry about a bad weather day on this tour of Breck.
Follow your knowledgeable guide on a delightful 4-mile journey through the winter wonderland. Along the way, you'll have the chance to indulge in a well-deserved break at two renowned establishments.
Check out Broken Compass Craft Brewery and Breckenridge Distillery, where you'll have the opportunity to sample their finest craft beers.
Immerse yourself in the intimate atmosphere of a small group, allowing for a personalized experience tailored to your preferences.
To top it all off you'll be able to unwind and relax during a comfortable return transfer to the La Cima Mall. Included with your tour are alcoholic drink tastings, use of fat bike and helmet, and return transportation.
Discover the Breck area with ease as you effortlessly navigate on your fat bike, reveling in the exhilaration of the snowy landscape.
A visit to the town of Breckenridge isn't complete without a tour of a real gold mine!
Journey back in time to the era of Colorado's early fortune seekers, as you partake in an immersive tour of Breckenridge's only authentic open mine.
Prepare to descend over 1,000 feet underground, delving into the historic gold mining tunnels with real gold panning.
Experience the thrill of sliding down an actual ore chute, connecting with the rich heritage of this remarkable site.
Get ready to learn about Breckenridge's gold rush legacy as you stroll through underground tunnels, marveling at the collection of historic mining tools on display.
Then venture outside and try your hand at the age-old practice of panning for gold in the river.
Kids will enjoy the opportunity to pan for gold and capture Wild West-inspired photos, creating cherished memories for the entire family.
During the summer months, be sure to greet the resident burros, adding an extra touch of charm to your visit.
Nestled amidst the awe-inspiring Rocky Mountains, the Country Boy Mine stands as a testament to Breckenridge's unique past.
All fees and taxes are included with this tour, which includes a range of activities. From gold panning to interacting with friendly burros and exhilarating descents down the 55-foot ore chute, this tour has it all.
You'll also get the chance to peruse exhibits and equipment that once shaped the mine's operations. Then, complete your visit with a stop at the general store, where you can find unique mementos and yummy snacks.
With over 20 years of providing exceptional mine tours, the Country Boy Mine promises an unforgettable adventure.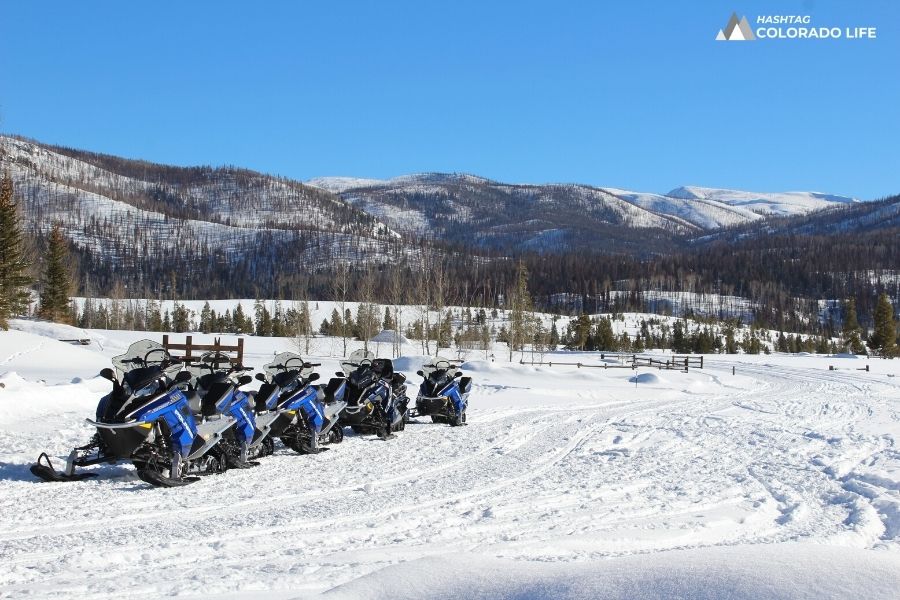 Speaking of the Country Boy Mine, in the winter you can explore the landscape via snow cat or monster truck sleigh for some extreme sledding.
Prepare to rediscover the exhilaration of sledding from your childhood and elevate it to new heights with this heart-pounding outdoor adventure.
Brace yourself for extreme sledding in Breckenridge, where you'll experience the thrill of soaring down the sledding hill three times!
Begin with a brief training session to enhance your technique, ensuring an unforgettable ride down the path in true alpine fashion.
After each descent, enjoy a convenient and comfortable ride back up the mountain, ensuring you can maximize your time on the slopes.
For younger kids, special sleds are available in the mini sled park, catering to their unique needs and ensuring a family-friendly experience for all.
Helmets are not mandatory, just in case you seek the sensation of the refreshing Colorado mountain breeze against your face.
While helmets are not required, they are available for rent for those who prefer an added layer of safety.
Prepare to unleash your inner child and create cherished memories during this extraordinary sledding expedition in Breckenridge.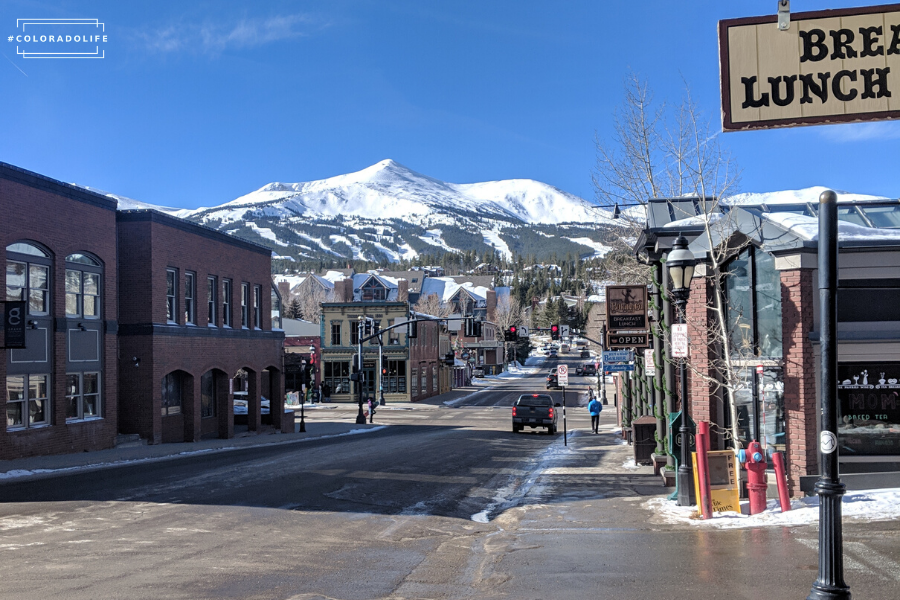 Ditch the ordinary walking tours and opt for a supernatural ghost tour that unveils Breckenridge's haunted past.
Prepare to immerse yourself in an interactive tour that takes you to overlooked haunted buildings while uncovering ghostly stories.
Equipped with specialized tools, embark on a ghost-hunting expedition, where you'll seek out spirit energies that dwell within these eerie locations.
Join your private guide as you navigate through downtown Breckenridge. Then listen in as they regale you with spine-chilling tales and narratives that are seldom heard on conventional tours.
You'll uncover the true stories of Breckenridge that promise a hauntingly memorable experience.
Prepare to be captivated by stories that will send shivers down your spine and uncover the hidden mysteries of this small mountain town.
You'll get undivided attention from your dedicated guide throughout the tour, making it a great option for small groups or family outings.
Prepare to venture into the realm of the unknown, discovering the paranormal side of Breckenridge on this offbeat walking tour.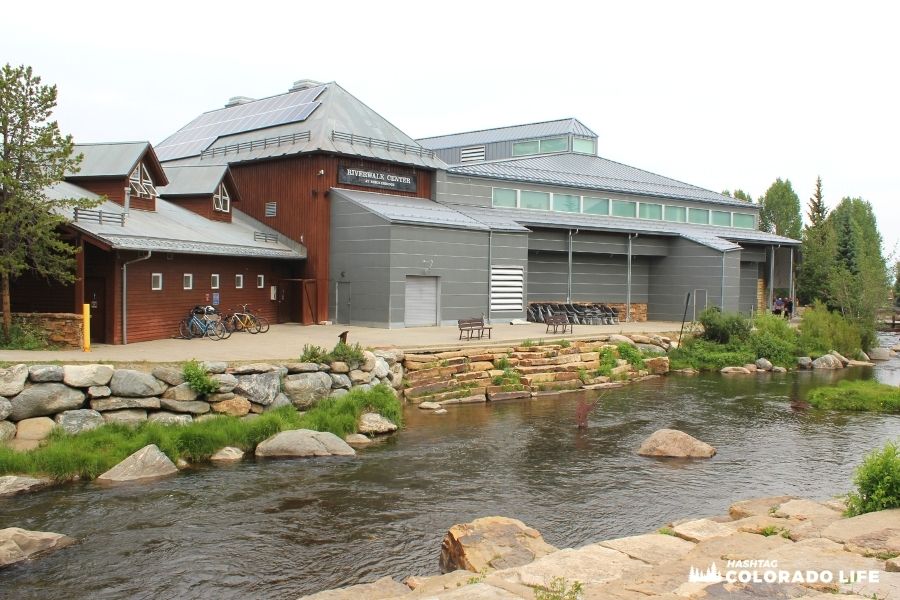 If you're not into ghost hunting or ghost tours, try this extraordinary mystery walking tour of Breckenridge.
Uncover the city's hidden past by delving into its captivating history and intriguing mysteries on a one-of-a-kind walking tour.
Led by a master storyteller, this immersive experience will take you through the heart of downtown Breck. You'll discover the actual locations that witnessed violent crimes, kidnappings, and other sordid deeds.
Brace yourself for an entertaining and spine-tingling adventure that offers a unique perspective on the town's Wild West era.
This 90-minute walking tour stands alone as the sole experience of its kind in Breckenridge, ensuring a truly exclusive and engaging journey.
Whether you're seeking a distinctive activity for a bachelor or bachelorette party or simply want to explore with a group of friends, this tour promises a fun-filled and unforgettable experience for all.
Unlock the secrets of Breckenridge's darker side on this history and mystery walking tour. Afterwards, you'll leave you with a newfound appreciation for the town's intriguing past!
Get ready to pedal along the picturesque Blue River Recreation Path in Breck and uncover the treasures of Frisco, Colorado.
This charming mining town, boasting a rich history of 148 years and is only a few minutes ride from Breckenridge.
It showcases one of the most enchanting Main Streets in the state and is conveniently located just 10 miles from downtown Breck.
Experience the ease and convenience of our user-friendly E-bikes, equipped with electric motors that activate as soon as you start pedaling.
With these electric bikes, you can effortlessly cover long distances without exerting excessive energy, ensuring a comfortable and enjoyable ride.
As you cruise along the Blue River Bike Path, take in the breathtaking vistas of the Ten Mile Range and the adjacent Blue River.
As you continue on your bike tour, you'll traverse the enchanting shores of Lake Dillon. Here you can marvel at the captivating reflections of clouds and tree colors dancing on the water's surface.
Make a stop at the Frisco Bay Marina and soak in the serene ambiance of the area.
Explore the local boutiques that line the streets, offering a delightful array of souvenirs, treasures, clothing, and jewelry for you to discover.
Indulge in a leisurely brunch or lunch along the main strip of Frisco. The scenic views and people-watching opportunities add an extra touch of charm to the tour.
Visit the Frisco Historic Park and Museum and be prepared to transport yourself back in time, immersing yourself in the town's rich heritage.
This beautiful ride serves as a wonderful way to explore the historic downtown areas of Frisco, providing a memorable and engaging adventure.
Located in Summit County, the small ski town of Breck is a great experience for those looking for action tours, historical stories, and a full day of fun.
In the winter, take a sledding or snowmobile tour or go horseback riding in the summer. There is something for everyone in Breckenridge no matter what time of year.