by Carrie Nicholson
|
Last Updated:
October 26, 2021
The content of this website may contain affiliate links and we may be compensated (at no cost to you!). Thank you for your support!
A park built on top of a cemetery. Spirits that haunt one of the most historic hotels in Colorado.
A ghostly apparition that plays slots at a casino even when it's closed. These are all unexplained reports of Colorado's most haunted places.
With a history steeped in gold rushes and ghost towns, it's no wonder that Colorado has some great paranormal activity.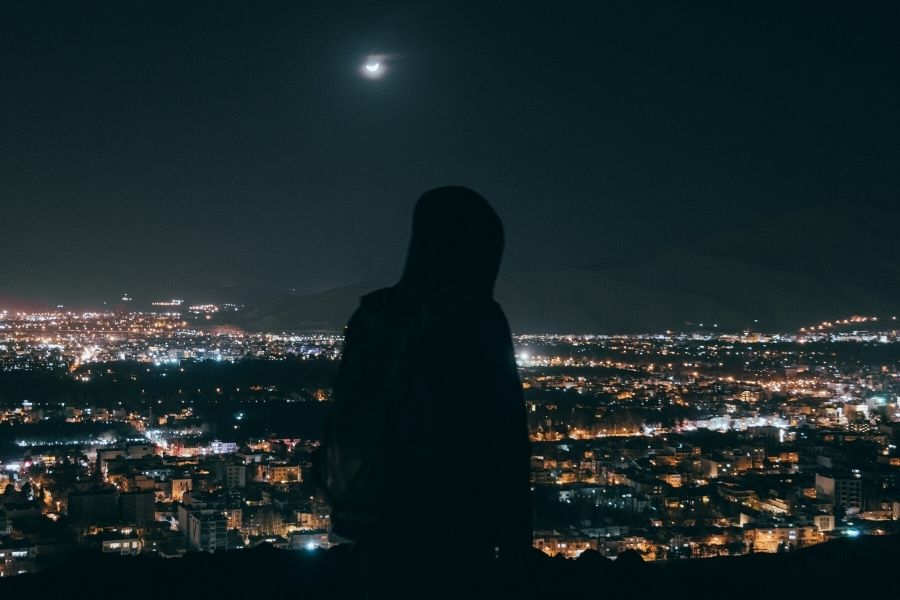 Ghostly sightings and haunted stories are reported at numerous locations across the state, both indoors and out!
Here are the 5 most haunted places in Colorado, ranging from century-old mining towns and casinos to spooky mansions.
1. Cheesman Park in Capitol Hill
In the popular Denver neighborhood of Capitol Hill you'll find a beautiful city park called Cheesman Park.
It's a great spot for walking, jogging, picnicking and enjoying the sounds of the city.
However, the park was originally built on top of a cemetery known as Mount Prospect Graveyard.
In the late 1800s, when the graveyard was turned into a park not all of the bodies were relocated.
(Like they couldn't think of anywhere else to put the park?!)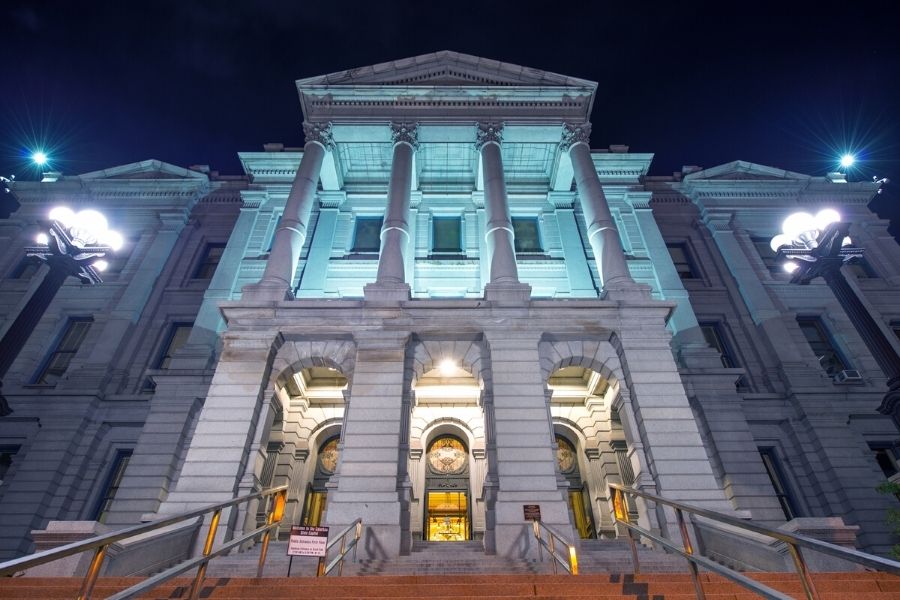 Today, many believe there are still lots of human remains buried beneath the park.
In fact, Cheesman Park was the inspiration for the movie Poltergeist.
Because of this, many of the nearby mansions and houses are said to be haunted with the spirits of people who were buried at the cemetery decades before.
And many people have reported having ghostly experiences or even seeing apparitions when walking the park at night.
This coupled with the fact that Capitol Hill is one of the most haunted places in Denver, makes Cheesman Park a very spooky place.
2. The Stanley Hotel
Located in Estes Park, the Stanley Hotel is more than 100 years old. It's full of history and strange happenings. 
The hotel is said to be haunted with a history full of ghost stories and creepy events.
In fact, four different spirits are said to occupy the hallways and roam the corridors.
Over the years, guests have said to hear the faint sounds of children's laughter or mysterious footsteps in the passageways.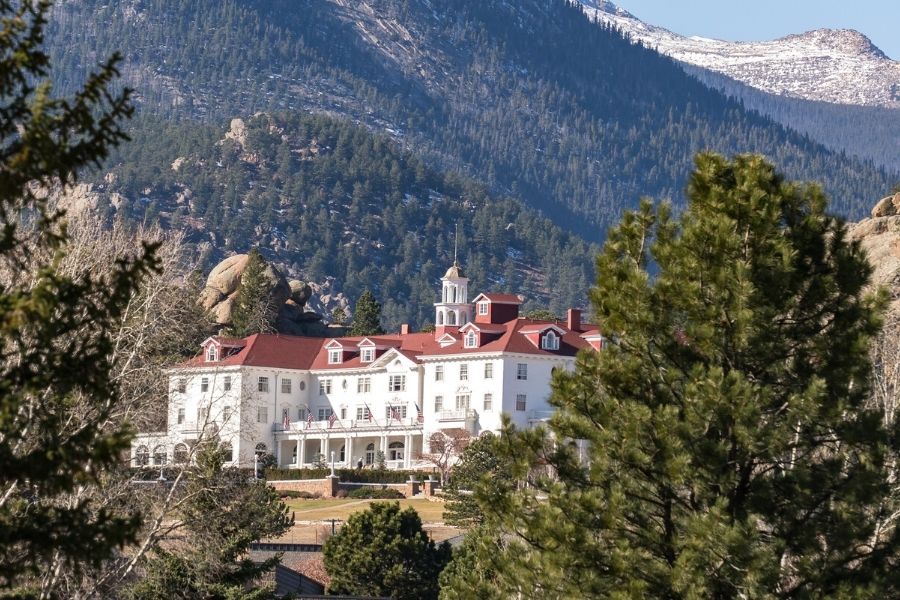 Lights flicker at all hours of the day, and sometimes piano music can be heard coming from the empty ballroom.
Because of its old and spooky feel it made the perfect place for Stephen King's novel, The Shining.
If you enjoy this sort of thing, you can immerse yourself into the dark history of the Stanley Hotel by booking one of their Spirited Night Tours.
These tours will take visitors on a walk at night through the grounds and darkest areas of the hotel, including an underground tunnel.
3. Molly Brown House Museum
The life of Margaret Tobin Brown, aka Molly Brown, is intriguing to say the least.
She was one of the few survivors of the Titanic, and became known as the Unsinkable Molly Brown.
She purchased the home, located on Pennsylvania Avenue, in 1894 and was a long-time resident of Denver.
This Victorian home, now called the Molly Brown House Museum, features architecture, furniture, letters, and books from the early 1900s.
And you can book a tour of the museum and explore all the history and stories that downtown Denver has to offer.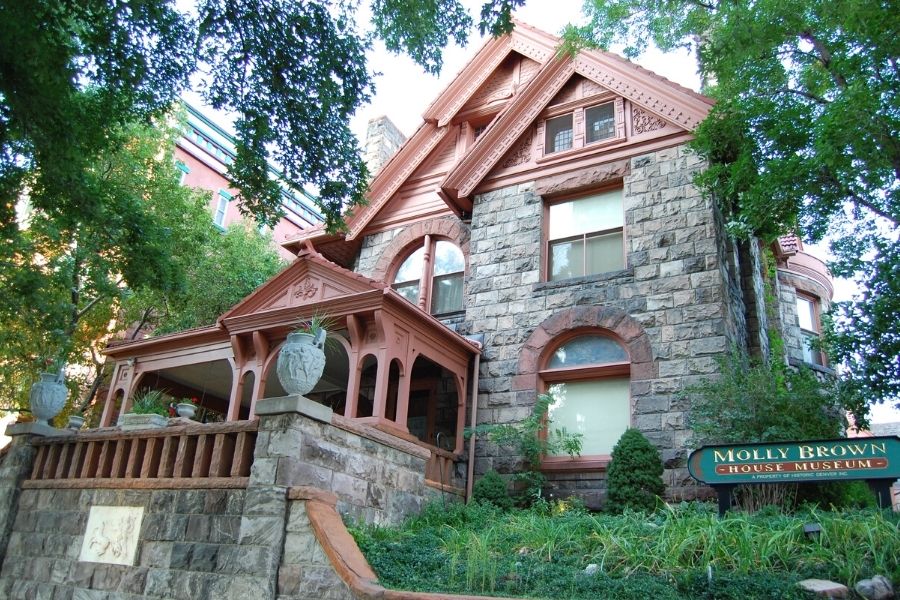 It's been said that Molly's spirit can be felt in the house and many people have reported her spirits' activity here.
Light bulbs often unscrew themselves, furniture sometimes gets rearranged on its own, and the doors to the kitchen are said to open and close at will.
The Molly Brown House is one of the most popular haunted places to visit in Colorado when looking for paranormal activity.
4. Cripple Creek Casinos & Jail
Cripple Creek has a history of being a gold mining town with a long storied past. And these days it's considered a casino haven – and ghostly one at that.
Many of the town's casinos are said to be haunted and often have reports of ghostly or strange activities.
One casino is said to be inhabited by the spirit of a young girl who draws on the walls.
Another has bar glasses that fly through the air on their own and crash to the floor.
There's even a tale of a ghost named Maggie who likes to play slots even after the casino's doors have been closed for the day.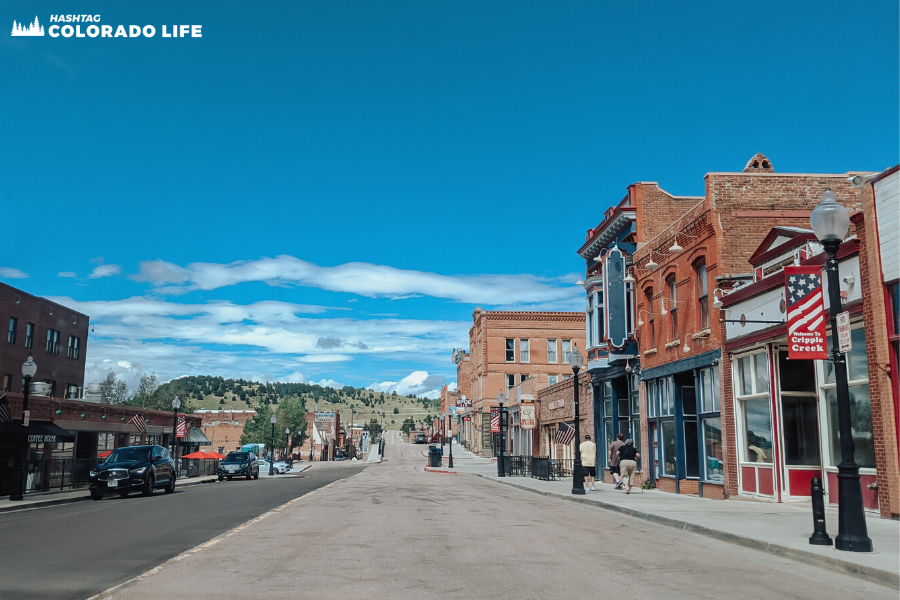 Not only that but visitors can tour the Outlaws & Lawmen Jail Museum that details the shadier life of the inhabitants of Cripple Creek.
Visitors who tour the jail can read real police reports and newspaper clippings, and check out the jail cells where prisoners were kept.
But BEWARE, you may hear the faint echoes of footsteps going up and down the stairs, or see the ghosts of past guards or prisoners.
The jail actually operated from 1901 until 1991 when it was closed because it doesn't have an exercise yard. This is a modern requirement for a fully operating jail in Colorado.
5. Hotel Colorado
In the heart of Glenwood Springs, you'll find the beautiful and spacious Hotel Colorado.
Historical figures such as Teddy Roosevelt, William Howard Taft, and the Unsinkable Molly Brown have all been guests of Hotel Colorado.
Over the decades, this haunted hotel has a reputation for ghost stories and strange happenings.
During the time of World War II, more than 500 wounded soldiers were housed here.
And giant ovens deep in the basement of the hotel were used to cremate those who didn't survive.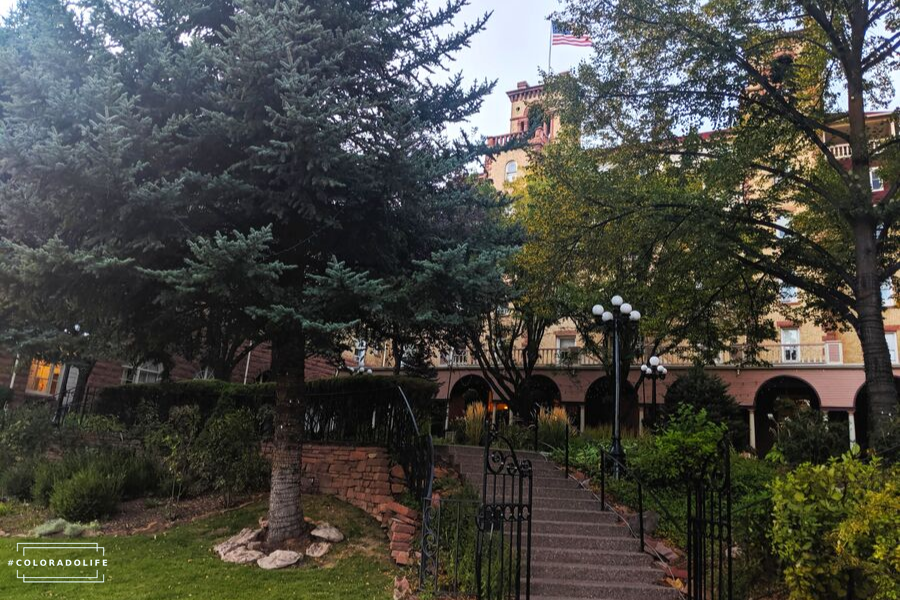 With the horrors that were seen during the war it's easy to understand how this place could be haunted.
Many people who stay at Hotel Colorado have said they heard strange noises, like a woman wailing, and even saw random objects moving on their own.
Other paranormal activity that's often reported includes apparitions and ghost sightings.
Today you can take a self-guided tour through the hotel to check out some of the rooms with the original furnishing, clothing, and books from that time period. 
These are just a few of the places in the state where you can go to see supernatural sightings.
If you're looking for the most haunted places in Colorado, we hope this list gives you some ideas.
Carrie Smith Nicholson is one of the co-founders of Hashtag Colorado Life. After living in Texas for her whole life she moved to Colorado 5 years ago. As a travel blogger and entrepreneur for the past 10 years, her writing has been featured on NBC News, HuffPost Live, Glamour Magazine, Inc Magazine and many other media outlets. When she's not writing about new travel locations, she enjoys spending time outdoors hiking, camping in her NuCamp teardrop trailer, and trying new foods. You can follow her outdoor adventures on Instagram, @hashtagcoloradolife.