16 Best Restaurants in Colorado and What to Order
This website may contain affiliate links and we may be compensated (at no cost to you!).
One of our favorite topics to explore is the food and restaurant scene that Colorado is known for.
Denver and the surrounding cities are becoming more and more popular for the local cuisine, yummy brunch options, and some of the best restaurants in the country.
As a personal chef, I enjoy trying new foods and exploring the best restaurants in Colorado and markets around the state.
In this guide you will discover the best restaurants in the state and ingredients that are especially unique to Colorado.
What food is Colorado known for?
The growing season in Colorado is pretty short, only going from mid-May to until the end of September.
With such a short growing season, the state is known less for produce or crops, and more for our meat — especially game meats!
Here are some of the top Colorado restaurants and what menu items to order.
Unique foods on Colorado menus
Colorado is well-known for its game meats! While they may be a bit unusual (to say the least!), there are lots of unique game meats you can try while dining.
Some not-so-ordinary game meats include:
Elk
Duck
Boar
Antelope
Beaver
Bear
Yak
Moose
Colorado is a state of lakes and rivers, not oceans, so you'll often find local mountain and rainbow trout on the menu for your seafood option.
Beside your wild-caught options, Colorado raises much of the nation's bison and lamb!
Fun fact: Colorado is right up there with New Zealand as one of the largest producers of lamb in the world!
Even if you've never visited Colorado, you may have heard of something called "Rocky Mountain Oysters."
What are they exactly? They go by many names, from cowboy caviar and Montana tendergroins, to dusted nuts, or swinging beef 🤣 but the fact is: they are bull testicles.
However, you may have a hard time finding any Rocky Mountain Oysters available on a menu!
If you do see one, give it a try if you dare.
When dining in Colorado, there are two popular dishes you MUST try!
1. The Denver omelette
The Denver omelette originated from Colorado is can be found on almost any menu — even outside Colorado.
It comes with peppers, onions, ham and cheese, though a true Coloradoan would have them with Pueblo green chili sauce!
They are truly delicious for breakfast, lunch, or dinner!
2. Green chili smothered burrito
We also love the southwest influence on otherwise well-known foods that's available here in the state.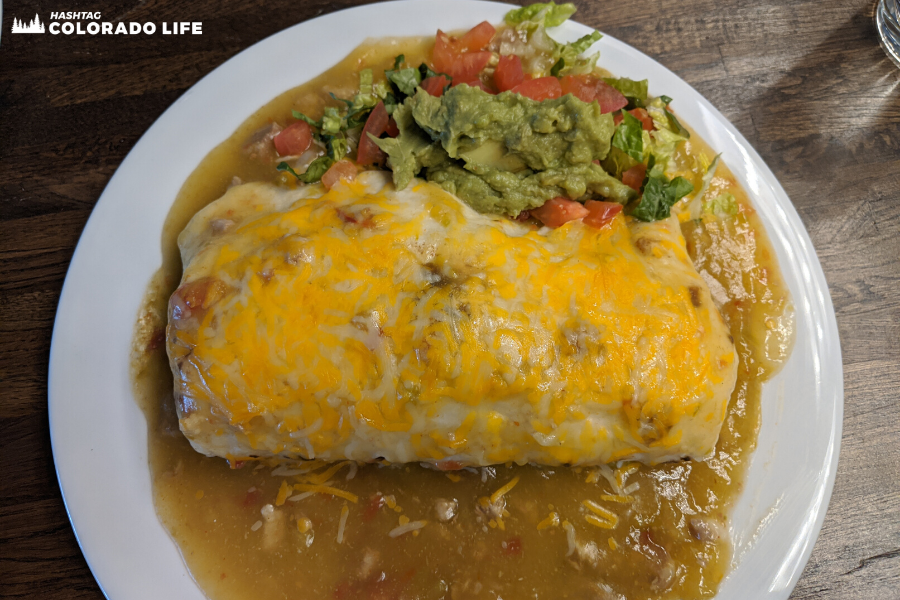 Because of this, you'll be likely to see a green chili smothered burrito on menus as well. They're one-of-a-kind and so yummy!
Now, let's move on to some other well-known restaurants and dishes.
3. Four by Brother Luck
Colorado and the Front Range cities both have a very strong food culture.
In fact, Colorado is home to several celebrity chefs, including some Top Chef contestants and winners!
Check out Four by Brother Luck in Colorado Springs (you might even see Brother who was a contestant on Top Chef Denver!)
The concept is very unique. The menu is built around the four sources of food: the huntsman, the fisherman, the farmer, and the gatherer.
It's got great atmosphere, and features lots of great seasonal selections.
4. Blackbelly and Santo
Blackbelly and Santo by Hosea Rosenberg in Boulder. Hosea won his season of Top Chef.
He is from New Mexico originally, so his restaurants feature a strong Southwest influence.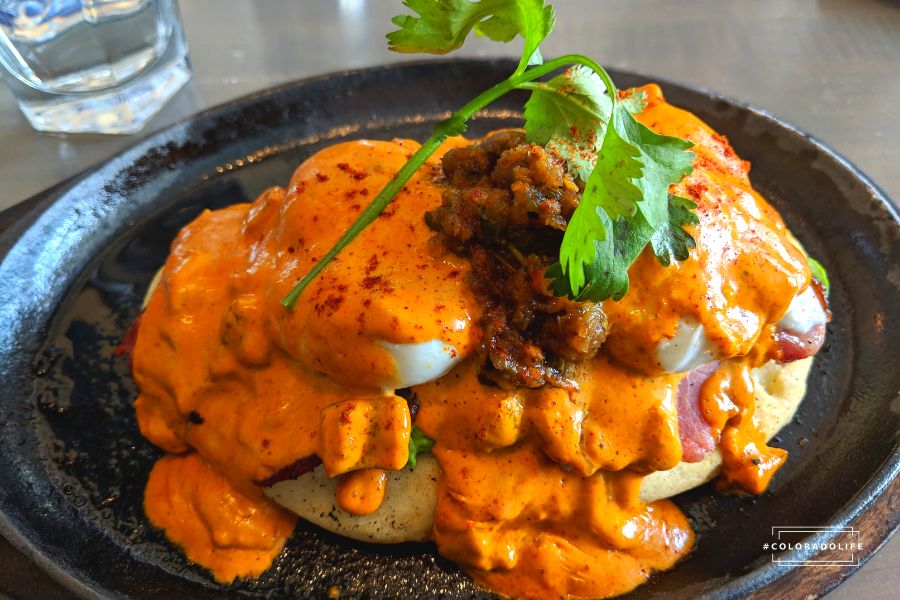 Check out this Fry Bread Benedict that I ordered from the brunch menu at Santo! It comes with poached eggs, Avocado and house-made holandaise.
5. Bar Dough
Like authentic pizza? Try Bar Dough by Carrie Baird in Denver. She was also a contestant on Top Chef Denver and made it all the way to the top four!
This Italian restaurant creates authentic Italian foods, and makes one killer slice of pizza.
6. Casa Bonita
Fans of the show South Park may have heard mention of a restaurant called Casa Bonita. It's more than just a TV reference, it's a real restaurant!
To get in on this iconic piece of Colorado "culture," grab your food and sit down among the many caves, waterfalls, and running gorillas served up at Casa Bonita.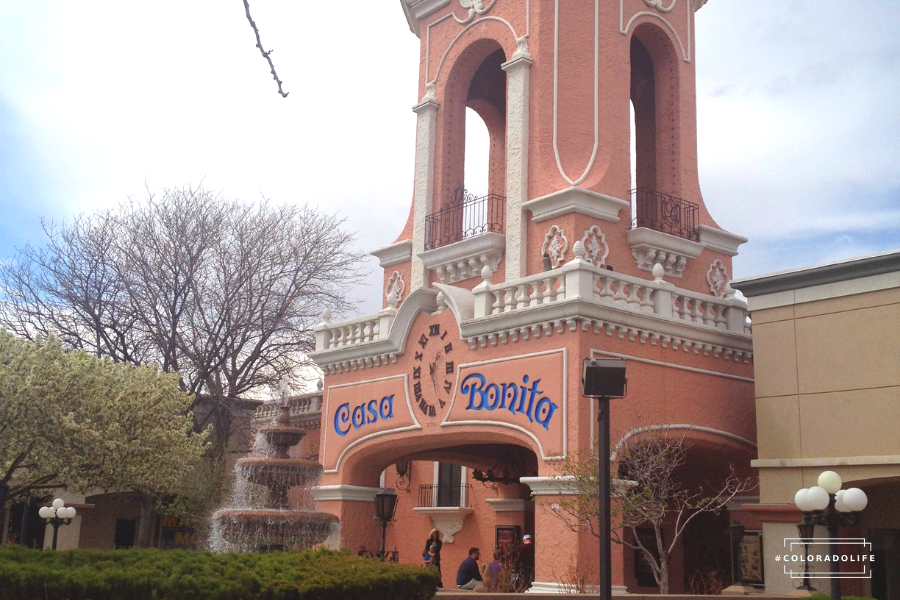 This giant pink restaurant will not offer the gourmet experience you'll find elsewhere in Colorado.
However, it's a great place to bring the kids and get in on one of Colorado's most popular cultural icons!
Update: As of 2022, thanks to the help of local donations and press coverage, Casa Bonita is in the process of re-opening!
7. Carlo's Bistro
Carlo's Bistro is an award-winning restaurant in Colorado Springs. At Carlo's, you'll find classic and very fancy cuisine.
It's a dressy place and a bit expensive, but it is an excellent choice for a special occasion!
8. The Broadmoor
You can't go wrong when you dine anywhere in The Broadmoor. The Broadmoor is a beautiful historic hotel in Colorado Springs.
No matter where you eat within the Broadmoor, you're sure to find a delicious and high-quality meal.
Fun fact: The U.S. Open was once hosted at the golf course at the Broadmoor!
9. Hearthstone in Breckenridge
The carrot cake at Hearthstone in Breckenridge is incredible! The restaurant is a beautiful Victorian home-turned-restaurant, and has an elegant vibe.
You'll definitely need a reservation.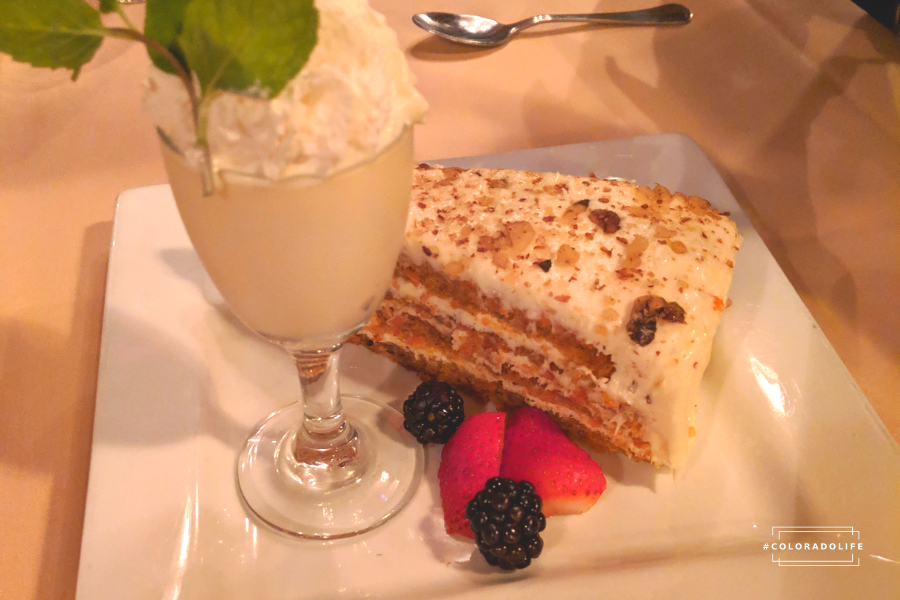 We enjoyed the best carrot cake we've ever tasted! Called the "cake and shake" on the dessert menu, this is a four layer carrot cake made from scratch.
It comes with a Breckenridge distillery bourbon-vanilla milkshake on the side. SO good!
10. Rubio's Coastal Grill
Rubio's Coastal Grill is an accessible and delicious Colorado chain has locations in Denver and Boulder.
We first found Rubio's inside the FlatIron Crossing mall! You'll find some amazing Baja cuisine at Rubio's Coastal Cuisine.
11. GB Fish and Chips
GB Fish and Chips was named best fish and chips in Denver. Our favorite location is in Denver, across from Sloan Lake.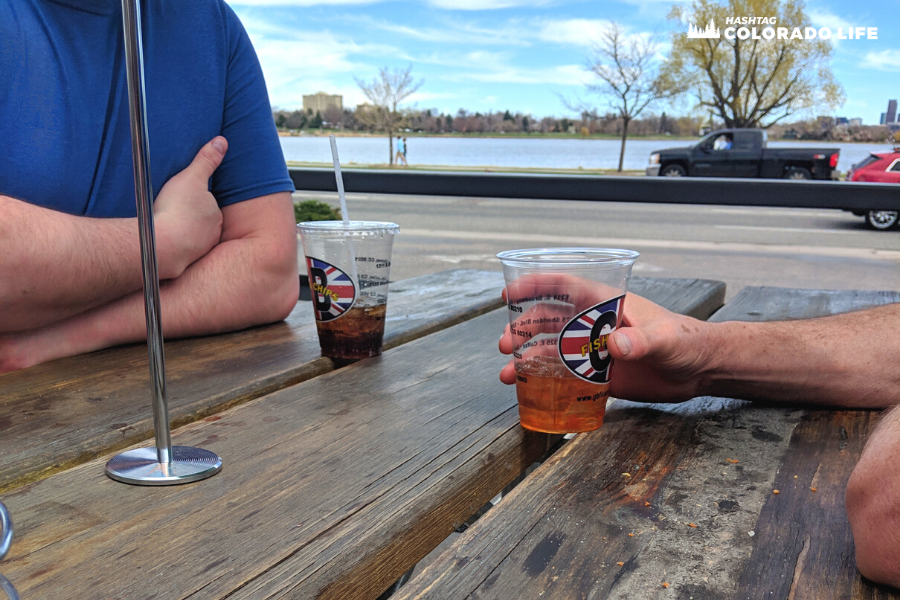 While you might guess that the GB stands for Great Britain, this authentic British chippy is actually called Get Battered Fish and Chips.
12. Bamboo Sushi
Bamboo Sushi is a Portland, Oregon transplant restaurant that brings more than just sustainable seafood.
They also bring some of the. best. sushi around (even if you've had great sushi in other states!).
If you are feeling adventurous, tell the waiter your budget, and the chef will prepare you a variety of delicious options to try. While it has a bit of a hipster vibe, you truly can't beat the quality.
This is why Bamboo Sushi is on our list of must-try restaurants!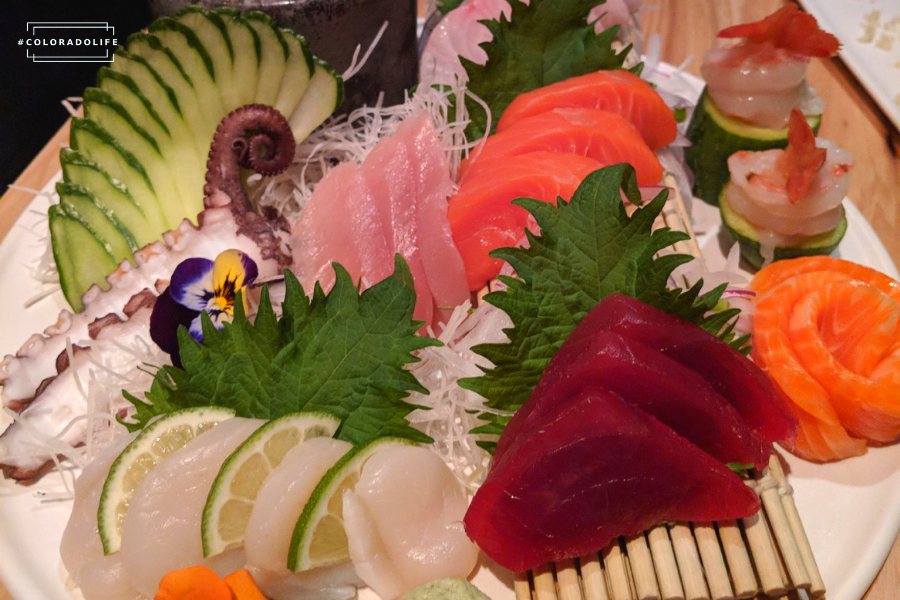 13. Denver Biscuit Co
Looking for a delicious brunch food option in Colorado? Denver Biscuit Co. offers some giant homemade biscuits to satisfy your brunch cravings!
Eat your biscuit as a sandwich, with chicken, even as French toast!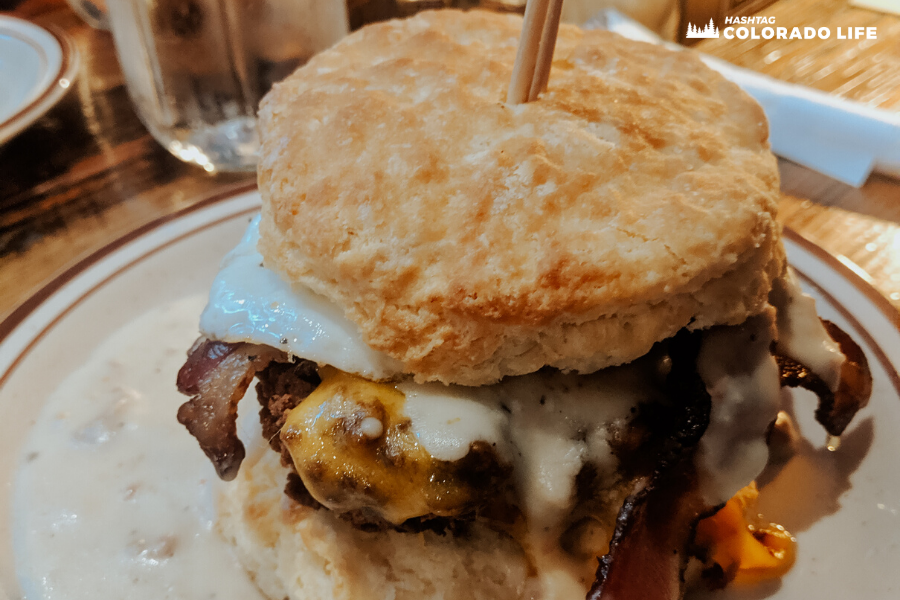 The enormous cinnamon rolls are fit to share, so bring a friend (or three!). Find them in Denver and now in Colorado Springs!
14. Snooze Eatery
Fans of brunch will enjoy Snooze Eatery.
With locations in Denver, Boulder, and Colorado Springs (as well as some locations outside of Colorado!), you'll find classic brunchy options on the menu.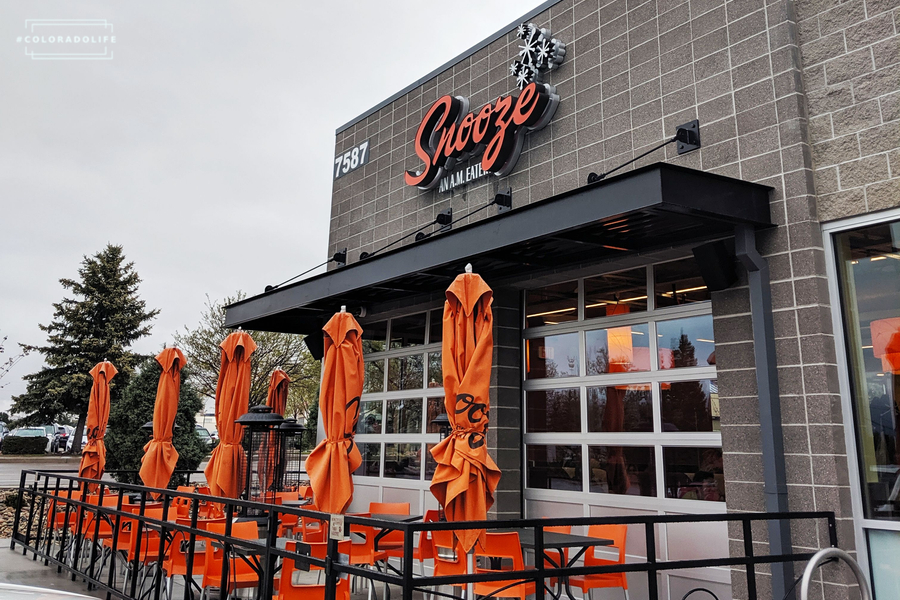 This place is very popular, especially on weekends, so make a reservation and be prepared to wait. You'll be glad you did!
15. Sweet Cow
Sweet Cow Ice Cream has some of the best ice cream in Colorado!
With a rotating menu and incredible flavor options, like Cap'n Crunch and Lucky Charms cereal, you can try a new flavor nearly every week.
Fans of Trader Joe's Butter Cookies will love the Joe's Cookies flavor (it's Carrie's favorite!). Or try the Lebowski, a white Russian flavored ice cream.
16. Larkburger
Larkburger offers fresh, juicy, never frozen burgers you just can't miss. Their menu consists of organic meat, vegetables and cheese.
Get your burger cooked to your taste, or be adventurous and try a tuna burger!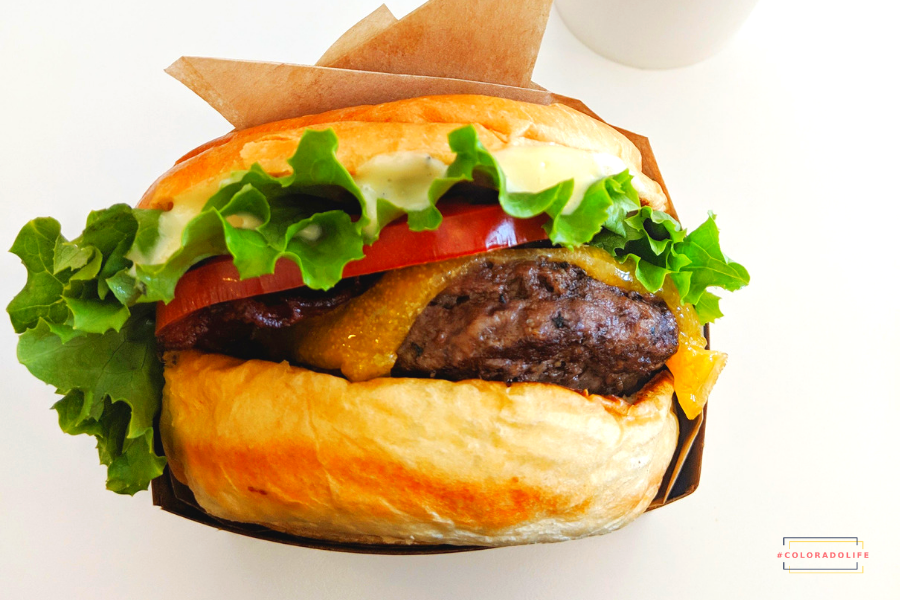 A Colorado foodie's guide
Get out there and try some of these best restaurants and menu items.
Whether you're new to Colorado or have been living here for awhile, you'll never run out of new tastes to try in Colorado.
You never know where you'll find the best food and your favorite restaurant in Colorado.
---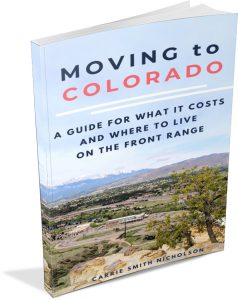 Want more ideas for the best food in Colorado? Listen to our podcast episode about the top breakfast places in Colorado.
And check out our new book, Moving to Colorado: A Guide for What it Costs and Where to Live on the Front Range, which is available on Amazon.
---