by Carrie Nicholson
|
Last Updated:
October 2, 2020
The content of this website may contain affiliate links and we may be compensated (at no cost to you!). Thank you for your support!
Looking for unique Colorado gifts and ideas for the adventurer in your life?
Coming up with gifts for family and friends can be a pain. But it doesn't have to be, especially for those who live in or visit Colorado!
In this guide we share some of our top local gifts that every Coloradoan will love! These are gifts that are perfect for the family member with Colorado envy (can you blame them?).
They make creative gift ideas for the holidays and special events all year long like, Christmas, Mother's Day, Father's Day or a birthday.
1. Colorado Scented Candle
No Colorado gifts list would be complete without this idea!
For those long-distance friends who look back wistfully on their time in Colorado, there is no better gift to bring them back to the Centennial State than this State of Colorado Scented Candle.
This candle will bring you right back to the Rockies with the scents of fresh fallen snow, Colorado spruce, and ski lodge.
It's a super cute gift for the grad who's gone out of state for school or anyone who could use some #ColoradoLife vibes in their home!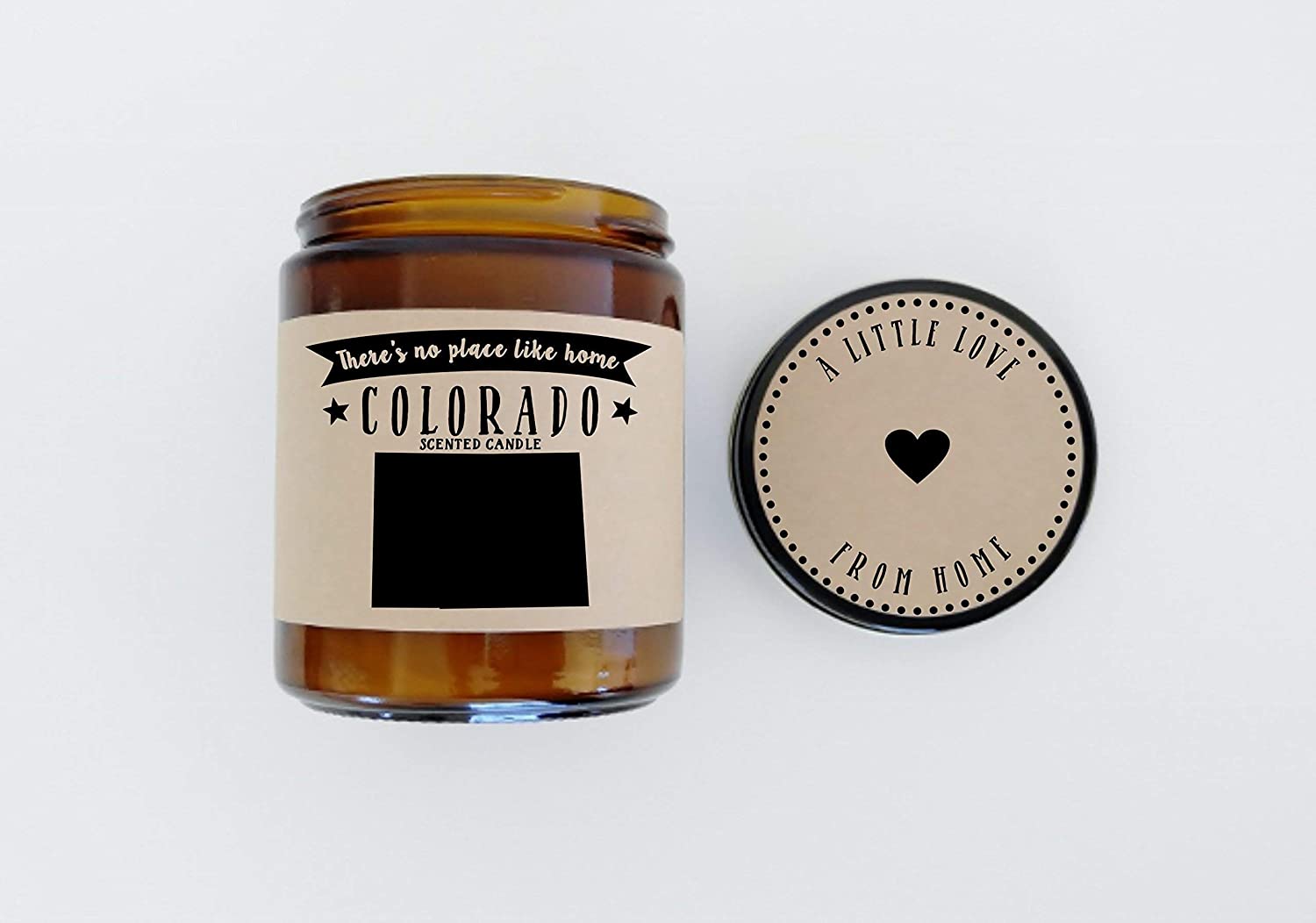 2. Denver Food Crawls book
If you're a budding food lover, then you'll love the Denver Food Crawls book from local blogger, Bre Patterson.
This comprehensive guide details an exciting culinary experience through Denver via food crawls!
The paperback book features the perfect night out to enjoy food, brews, and nightlife that Denver has to offer.
This book also makes a great gift for anyone visiting Colorado and wants a new way to experience the local food scene.
3. LuminAID Solar Lanterns
LuminAID describes themselves as the Makers of Brilliant Things — and we have to say, we agree!
As seen on Shark Tank, LuminAID created an inflatable solar light that packs flat. These compact lights are ideal for anywhere that needs a little light.
Use it in a tent at a campsite, float it in a hot springs pool, or on the lake for a late-night skinny dip!
Brighten up the holidays for someone on your list with a packable solar lantern from LuminAID.
4. Anker PowerCore Charger
Everyone has someone on your list who is hard to shop for. And one thing that everyone needs is an extra charge to power through those long days adventuring.
That's why we love the Anker PowerCore 10000. It's one of the smallest and lightest portable chargers on the market, and provides high-speed charging for iOS and Android devices.
We never leave home for a road trip without our external battery!
5. Denver Art Museum membership
If someone in your life enjoys art and culture, consider getting them an annual membership to the Denver Art Museum.
Every membership includes free general admission for an entire year, discounted prices on special tickets exhibitions, and member-only previews and events.
Plus, members get a 10% discount in The Shops and Callahan Cafe and even more savings during special sales. (And bonus for you! Every membership is tax deductible. Win-win!)
A Family membership covers two adults and up to 4 kids under age 18, making this a great gift for families as well.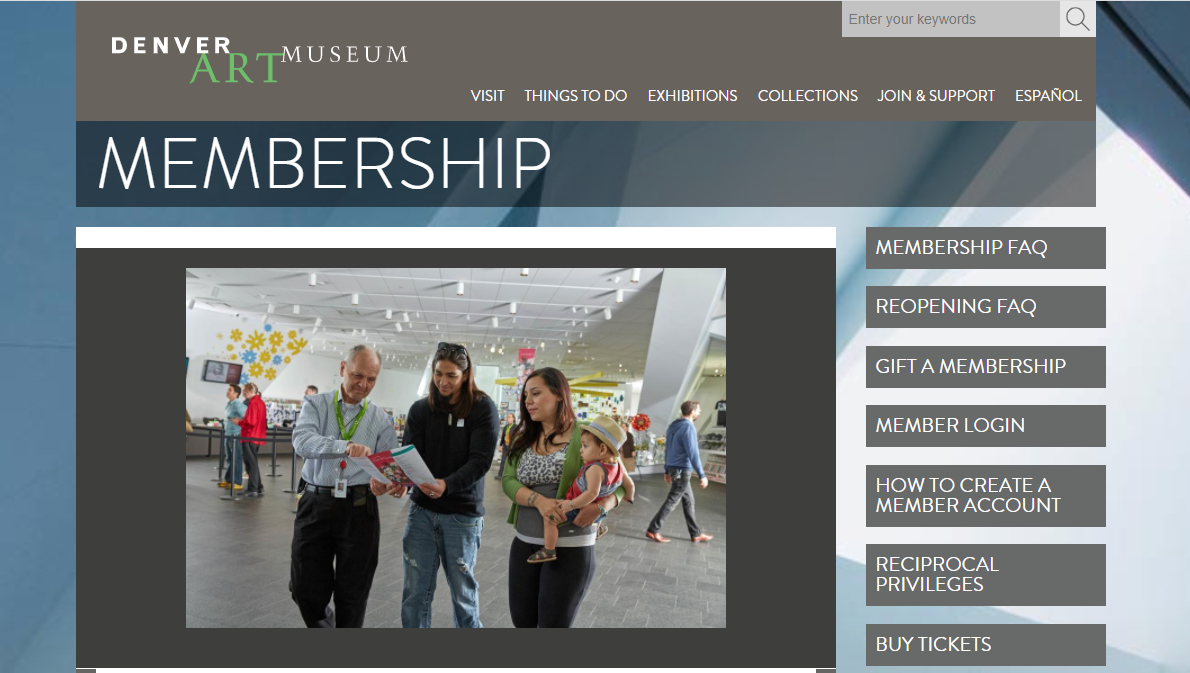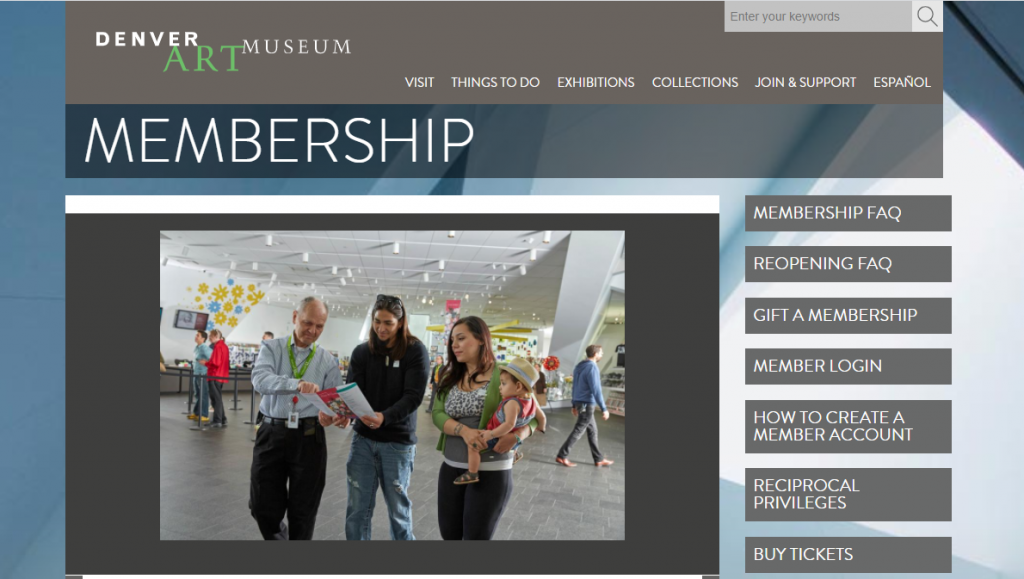 6. Denver Botanic Gardens membership
An annual membership to the Denver Botanic Gardens comes with all kinds of bonuses and makes a great gift!
Members get the following perks:
Advanced ticketing for the Summer Concert Series
2 complimentary tickets to the daytime Corn Maze at Chatfield Farms
2 complimentary tickets to the Blossoms of Light at York Street
3 one-time use guest passes and entry to the Member Mornings — when they open the Gardens to members only!
Individual and Friends & Family memberships are available, and they make a great gift to enjoy throughout the year!
7. Denver Zoo annual membership
A Denver Zoo membership is a pass to adventure all year long — and it makes a great gift for kids and adults alike!
You'll give the gift of one year of regular daytime admission, single-use guest passes, and discounts on food, gifts, and special programs.
And best of all, by giving a membership, you're helping to create a better life for animals in the zoo and all around the world!
We love the Zoo for Two pass for two adults, and parents will love that all kids under the age of 18 can enter the zoo with the Family pass.
8. Cheyenne Mountain Zoo annual membership
As a member of the Cheyenne Mountain Zoo, guests will get these awesome benefits:
Free daytime admission
Admission to the Will Rogers Shrine of the Sun and exclusive summer events
Discounted tickets to Boo at the Zoo in October
Unlimited free visits to the Electric Safari in December
Great discounts on programs, camps, birthday parties at the zoo, and purchases at the gift shop.
A Zoo membership is a gift that does more than make memories that last a lifetime.
And $100,000 of membership revenue goes directly to the Zoo's field conservation efforts to help save species locally and globally.
It's a gift you can feel great about giving!
9. UNIQLO
We found UNIQLO a few years back and fell in love with their products right away!
Because of their outstanding quality and shockingly low price, our UNIQLO gear is our go-to when the Colorado weather gets chilly.
These clothes will keep you toasty during the highs and very low lows of Colorado's temperatures.
Their HeatTech collection is no joke! If you've got an avid winter or spring adventurer in the family, UNIQLO gear should be top of your list.
10. Colorado Tough
Colorado Tough takes their name to heart. This quality, local Colorado company thinks that getting outside is more than a hobby, it's a lifestyle.
Offering a wide selection of warm hoodies, cozy shirts and comfy hats that really inspire you to get outside, be adventurous and find what's good for the body and even better for the soul.
We even had the chance to meet their CEO, Lee, at a local festival in the park this past summer.
11. YoColorado
YoColorado's visionary clothing and accessories are inspired by outdoor lifestyles, thoughtful design, and quality manufacturing.
At YoColorado, you'll find men's wear, women's clothes, onesies for the kids, and awesome accessories — like the X Vssl First Aid kit.
For anyone with Colorado envy or a deep love of the outdoors, you'll find dozens of great gifts online!
12. Berry Good Goods
Got someone your list with a love of food, quirky art, or cheesy puns (or all three)? Then Berry Good Goods is a must to check out!
The local artist behind Berry Good Goods creates cute tees, socks, and other easy gifts with unique designs and punny foodie sayings.
Oh my Gourd we love this stuff! Shop online or check them out at a local retailer near you.
13. GetOutPass
GetOutPass is a great way to save money on tons of the Colorado adventures your family will love.
Buy a pass for each member of your family and you'll get access to awesome venues and fun activities across the state!
The GetOutPass is usually $149.95, but when you use our special code coloradolife40, you'll save $40 instantly. This means the pass is only $109.95 each!
From ski slopes to the aquarium and trampoline parks to laser tag, GetOutPass will give you free admission to dozens of venues at least once and sometimes multiple times per year.
If you and your family love visiting WaterWorld, Elitch Gardens, or skiing at Monarch Mountain, you've got to grab the GetOutPass and save $40 with code: coloradolife40.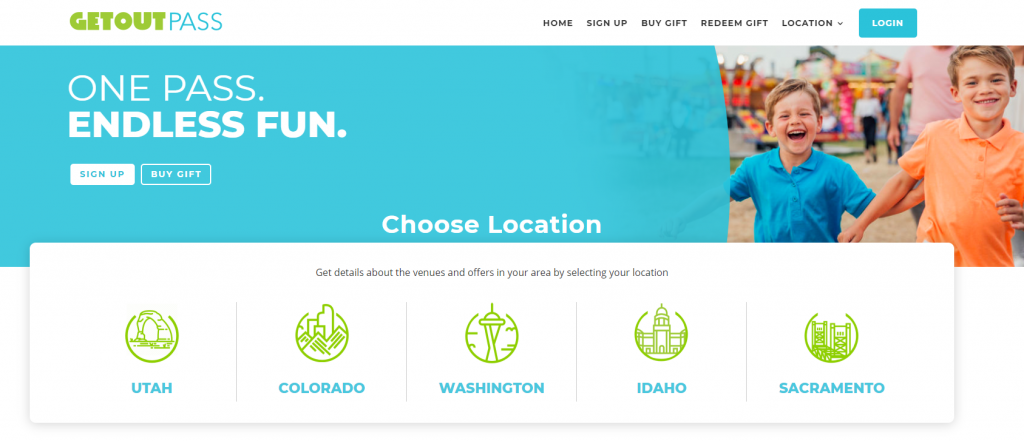 14. GetYourGuide Experience
We all know that experiences are worth more than things. For the adventurer in your life, you can share the gift of the perfect experience with GetYourGuide.
GetYourGuide takes the stress out of traveling — especially to someplace new. With GetYourGuide, you can easily book guided tours to hundreds of places here in Colorado.
A private tour of the Denver Art museum? No problem. Hiking with a group in and out of Rocky Mountain National Park? They got you. Gastronomy tour? Sign me up!
You can also give a gift card so your adventurer can choose their own destination and experience.
15. Buff City Soap
At Buff City Soap, they are all about stripping it down to the basics. They found a way to make clean soaps that are clean for you too.
With nothing but safe-for-your-skin ingredients that you can actually pronounce, we love Buff City Soap!
You can customize the soaps, shower fizzies, shave butters, or shampoo bars to make a totally unique gift — especially for the vegan in your life.
Visit their locations in Colorado (they're always hosting great sales in-store) or shop online!
16. Salus
If you know someone with plenty of adventure in their lives who could use a lovely reason to relax, look no further than Salus!
With a wide array of self care gifts from delightfully scented bath bombs and face lotions, to soaps and beard oils that will help anyone unwind after an exciting day out on the trail.
Buy online or at one of their two retail stores in Colorado!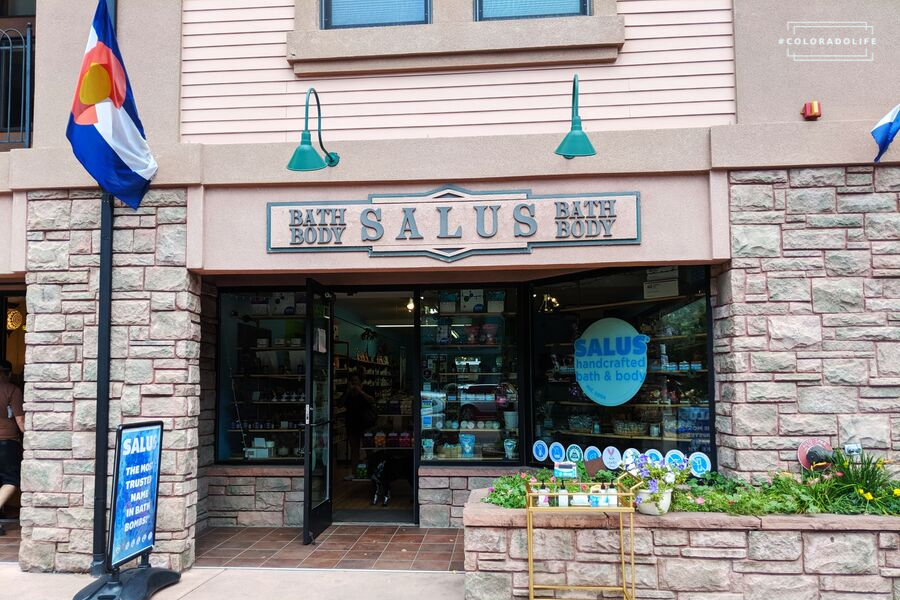 17. H.E.C Studio Hats
You'll find nothing but high elevation creations at H.E.C. Studio. Graphic design hat fanatics will love the selection of trucker hats, fullback hats, and beanies.
The designs are inspired by Colorado landscapes, plants, and themes.
All the hats are hand sewn using an applique sewing technique, so each hat is totally unique and one-of-a-kind!
18. Dutch Bros Coffee
Have a coffee lover in your life? Or maybe you know someone who thinks that nothing screams "happy holidays" quite like the perfect mug of hot cocoa (that's me).
Warm and delicious, Dutch Bros Coffee delivers the most customizable drink menu we have ever seen.
A cookie latte, jelly donut hot cocoa, or even a peach cobbler breve, are just a few of the tasty concoctions to explore on the menu.
A gift card from Dutch Bros Coffee is an easy pleaser for just about anyone.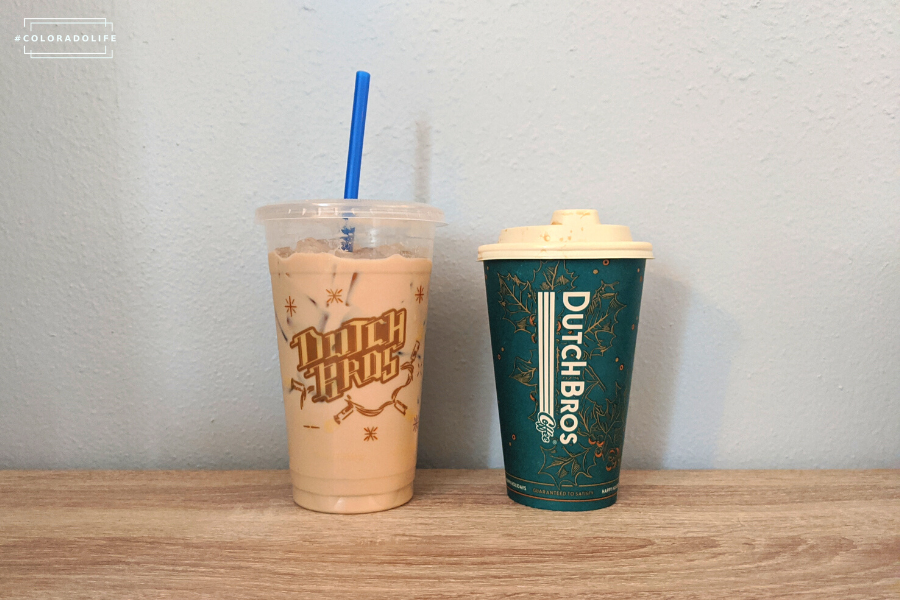 19. Bolder Beans
Bolder Beans are made right here in Boulder, Colorado. And they truly are superb!
We like to keep a jar of these crunchy, pickled green beans on hand and eat them straight out of the jar.
Bolder Beans also offers other pickled vegetables and an award winning Bloody Mary mix. As their owner says, good food always makes people smile.
If candles and a nice card won't cut it for the people on your list, then grab a jar of Bolder Beans and spice up their holiday this year!
20. Rays Beef Jerky
There are no shortage of unique Colorado gifts on this list, and we've got one more. You'll get nothing but American-made meat from Rays Good Stuff.
We love the beef, buffalo, elk, and turkey jerkies. And we know that any meat eater on your list will love them too!
Grab some meat sticks or Amish caramels to round out the perfect foodies' gift bag!
21. Sweet Almande Roasted Nuts
Colorado born and family operated, Sweet Alamande's roasted nuts are the perfect thing to satisfy your cravings — both sweet and salty!
These nuts are totally free of dairy, gluten, soy, and corn, but they are full of flavor and come in 30 flavors and counting!
Shop online to find the perfect flavor pecans, almonds, or cashews to stuff your family's stockings with delightful flavor.
Got a Colorado gift idea to add?
Head over to Instagram, @hashtagcoloradolife and share you best Colorado gifts and ideas, we might just add it to this list.
We hope this Colorado gift guide gives you some great ideas for anytime of year, from friends to every member of your family.
Carrie Smith Nicholson is one of the co-founders of Hashtag Colorado Life. After living in Texas for her whole life she moved to Colorado 5 years ago. As a travel blogger and entrepreneur for the past 10 years, her writing has been featured on NBC News, HuffPost Live, Glamour Magazine, Inc Magazine and many other media outlets. When she's not writing about new travel locations, she enjoys spending time outdoors hiking, camping in her NuCamp teardrop trailer, and trying new foods. You can follow her outdoor adventures on Instagram, @hashtagcoloradolife.