Rocky Mountain Executive Transport: Southern Colorado Tours & Luxury Travel
This website may contain affiliate links and we may be compensated (at no cost to you!).
If you are planning a Colorado road trip, a concert event to Red Rocks, or have a trip to the airport soon, then keep reading.
We recently had the chance to book a Southern Colorado road trip of Salida and Mount Princeton Hot Springs thanks to Rocky Mountain Executive Transport.
It was one of the most memorable experiences we've had in Colorado!
In this review, we're sharing what it's like to book with them and what you need to know about using their luxury transport service.
Here's what you can expect and the details about our experience with using a Colorado car service.
Disclaimer: We worked with the Rocky Mountain Executive Transport team in exchange for a free full-day tour. Everything in this guide is our honest experience and personal opinions.
Who is Rocky Mountain Executive Transport?
Throughout this guide, we're showcasing Rocky Mountain Executive Transport, or RMET for short. They are Southern Colorado's premier luxury transport service and tour company.
Started in 2019 (the same year that Hashtag Colorado Life was founded), Rocky Mountain Executive Transport is based out of Pueblo.
They service the entire Southern Colorado region from Trinidad to Denver. RMET also provides transportation to ski towns like Breckenridge, Aspen, and Vail.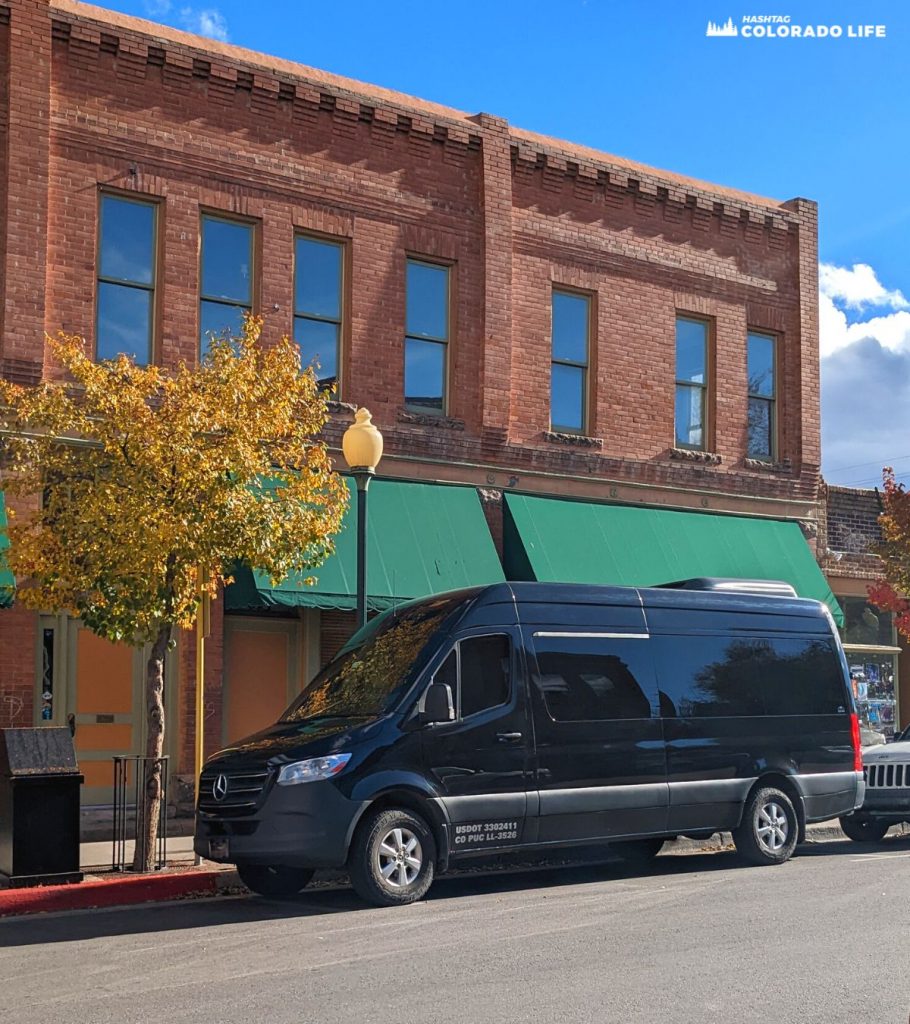 But don't let the name fool you, RMET isn't just for corporate travel or professional events.
The company has a variety of vehicles and provides many different types of tours and transportation options.
Here are just some of the amazing services they offer. Check out their website for a complete list of transportation services.
Luxury SUV Service
Airport Transportation Service
Mountain Transportation Service
Driveaway Service
Concert and Event Transportation
Wedding Transportation
All-Inclusive Southern Colorado Tours
Private Shuttle Service
The company is locally owned and operated by a Colorado family who loves to travel. The address is 601 N Albany Ave, Pueblo, CO 81003.
RMET drivers are professionals who are highly trained, licensed and bonded for a safe travel experience.
We were impressed with both the quality of the driving (we never felt unsafe even on windy and icy canyon roads) as well as the cleanliness of the vehicle.
Traveling with Rocky Mountain Executive Transport
RMET offers private shuttles to anyone looking for a Southern Colorado tour, day trip, or special event.
Grab your ski gear and head to the mountains with the RMET Mountain Transport Service. This is a great option for visitors, or non-locals, who aren't comfortable driving in cold or snowy weather.
Plus, who wants to drive on I-70 through the mountains and worry about all that traffic? Not us.
As a bonus, the RMET fleet of vehicles is equipped with THULE top boxes to easily house any ski and snowboard gear while driving.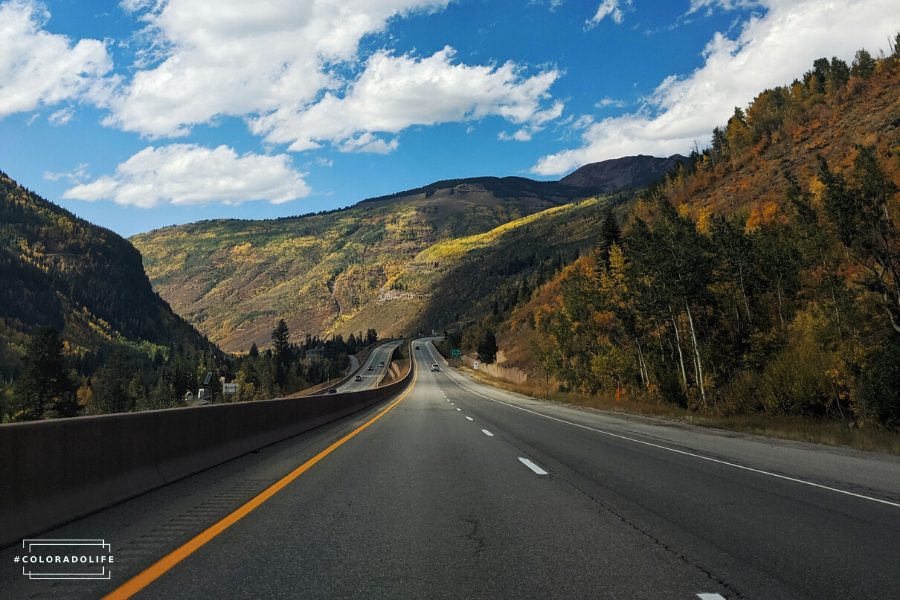 The company services nearly all of the major ski resorts in Colorado from Aspen to Winter Park.
If you have a larger group you can book the Corporate Transportation Service which holds up to 12 passengers. This is perfect for work or play as the van is equipped with free WiFi.
One of the most popular bookings is for the Airport Transportation Service from RMET. Get picked up or dropped off at DEN, COS, PUB, or FBO airports around the state.
Direct transportation to and from Pueblo to the Denver airport is available daily.
And for the Colorado Springs and Denver areas, Rocky Mountain Executive Transport also offers Private Jet Services so you can arrive and fly in style.
Rocky Mountain Executive Transport Tours Available
Our custom, all-inclusive Southern Colorado tour was a full day adventure. We started the day at 9:30am and arrived back home around 6pm that evening.
RMET picked us up at our home in Colorado Springs with a free hot breakfast and orange juice.
We headed south towards Canon City with our first stop being Salida, then onto Mount Princeton Hot Springs and Skyline Drive to end the day.
The 2-hour drive through the canyon was beautiful as we listened to many stories about the history and landscape.
1. Southern Colorado Tours
For our trip we chose the all-inclusive, all day Southern Colorado Tour which included stops in Salida, Buena Vista, Mt Princeton and Canon City.
All entrance fees to any national parks are included with your tour, as well as breakfast, lunch and dinner. Snacks and drinks are also included in the tour price. It's a great deal!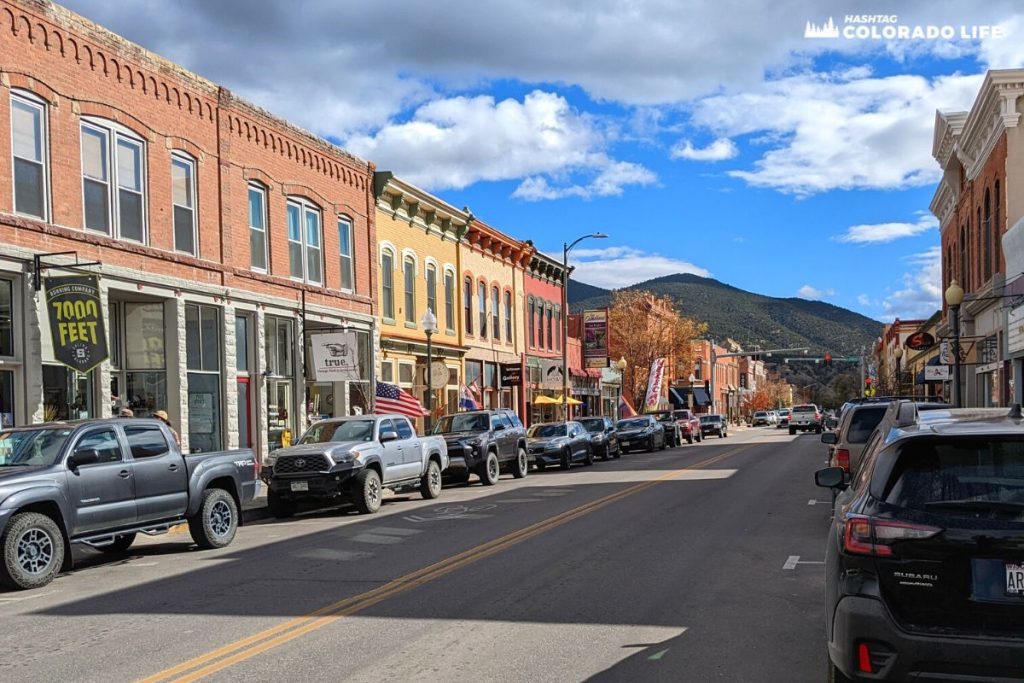 Some of the ideas for a Southern Colorado tour include:
Great Sand Dunes National Park
Mt. Princeton Hot Springs
Canon City
Skyline Drive
Buena Vista
Salida
The nice thing about an all-inclusive day trip from Rocky Mountain Executive Transport is that you make the itinerary. You can change your plans if needed or choose to change it up.
And it's easy to connect with RMET and create your custom Southern Colorado road trip beforehand.
2. Red Rocks Amphitheater Transportation
It's no secret that Red Rocks Amphitheater is a popular place for events and concerts. Some of which can get fun and crazy!
So why not enjoy getting to and from your venue with RMET? You can, thanks to the Red Rocks Amphitheater Transportation package.
They'll pick you and your group up at your desired location, then drop you off safely at Red Rocks.
RMET will be waiting for you after the show is over to return you safely back home.
So grab your colorful concert clothes or costumes and get ready for a fun night out at Red Rocks. And let RMET do the driving!
3. Golf Outings
During the warmer months Colorado is the perfect playground for golf outings.
Grab your buddies and your golf equipment and go golfing in style with RMET's Luxury Golf Outing Transportation package.
Visit one main golf course or several throughout the course of your day. Get transported to a private club or attend a golf tournament with friends.
With multiple types of vehicles available, RMET can accommodate groups of 2-14 people.
Prepare to golf to your heart's content and let RMET take you on a golf tour of Colorado.
These are just a few of the awesome tours and events you can attend with the help of Rocky Mountain Executive Transport.
In addition to the tours already mentioned, RMET offers Denver Museum & Events Shuttles and visits to Meow Wolf Denver.
RMET Hours of Operation
The great thing about Rocky Mountain Executive Transport, is that they are open all year round, in all weather conditions.
You can book online at any time via their website, using the "Book Now" link. Your trip will not be confirmed until you hear back from one of their reps.
Rocky Mountain Executive Transport is actually pretty busy so if you are planning to book a trip, it's better to do it in advance.
If you have questions or need help, contact them via their website or email customer support at [email protected].
Follow RMET on Facebook and check out the reviews left by satisfied customers.
Booking with Rocky Mountain Executive Transport
The booking process with Rocky Mountain Executive Transport is very easy to schedule online or by calling the phone number on their site.
Just fill out the RMET online form with your information to get started. Then everything will be confirmed with one of the representatives before payment is made.
Once your trip is booked, you'll receive confirmation emails and a few forms to sign.
As it gets closer to the day of your trip, you will also receive text message confirmations and updates from your driver.
Are bathroom breaks available on the drive?
Yes! Of course, if you need to stop for a bathroom break, the RMET is professional and helpful. Stops are available as requested.
However, if you are on a longer full day tour, bathrooms are not always readily available.
The Colorado mountain drives can make it difficult to stop for bathroom breaks so it's a good idea to prepare in advance.
Are pets allowed in RMET vehicles?
It depends on the size of the pet, but you can always contact Rocky Mountain Executive Tours to be sure. Their team will answer specific questions about bringing pets along during the drive.
There may be a fee to bring your dog along and a separate Dog Waiver may need to be signed in advance.
But it depends on the tour or transport package, so make sure you inquire about this before booking.
Our Rocky Mountain Executive Transport Review
After having experienced a day trip with Rocky Mountain Executive Transport for the first time, would we book again?
YES. Without a doubt our experience with RMET and their team was amazing and very seamless.
Next summer we are looking into a couple concert events and other Colorado tours with RMET as well. There are so many options available and we learned so much on this trip.
It's a wonderful experience to just enjoy the drive, take in the views, and grab photos at each stop.
Plus, you can set the pace and the schedule so everything is custom for you and your group.
We highly recommend Rocky Mountain Executive Transport if you want an all-inclusive tour experience or just need a private shuttle to your next event.
To get more information, be sure to check out their website at RockyMountainExecutiveTransport.com.
And tell them that Hashtag Colorado Life sent you! 🙂