21 Fall Festivals & Autumn Events to Visit in Colorado in October
The content of this website may contain affiliate links and we may be compensated (at no cost to you!). Thank you for your support!
Colorado in October is one of the most beautiful times of year. There are so many festivals, outdoor events, and picturesque destinations to visit.
Fall really is one of the most beautiful times of year in this state.
It's when the crazy summer heat is beginning to cool down but we haven't been dumped on with snow yet.
It's the perfect time to explore small-town festivals and enjoy outdoor fall activities. There are so many ways to get active while being outdoors.
Read on to learn more about the best fall festivals in Colorado in October available during the fall season.
Or check out our guide for the best Denver ghost tours and haunted activities available this month.
Here are some of our top recommendations for Colorado fall festivals in October.
1. Haunted Walking Ghost Tour
If you like exploring old neighborhoods and ghost stories, then you'll love this Haunted Walking Ghost Tour in Denver.
Take a guided tour of Capitol Hill, the city's oldest and most historic neighborhoods. 
Colorado is full of gold rush history and dark secrets and the Mile High City is no different! Listen to haunted ghost stories and learn about the dark history of the area.
Visit the historic Sheedy Mansion and find out where you might see Molly Brown's ghost, one of the most famous survivors of the Titanic.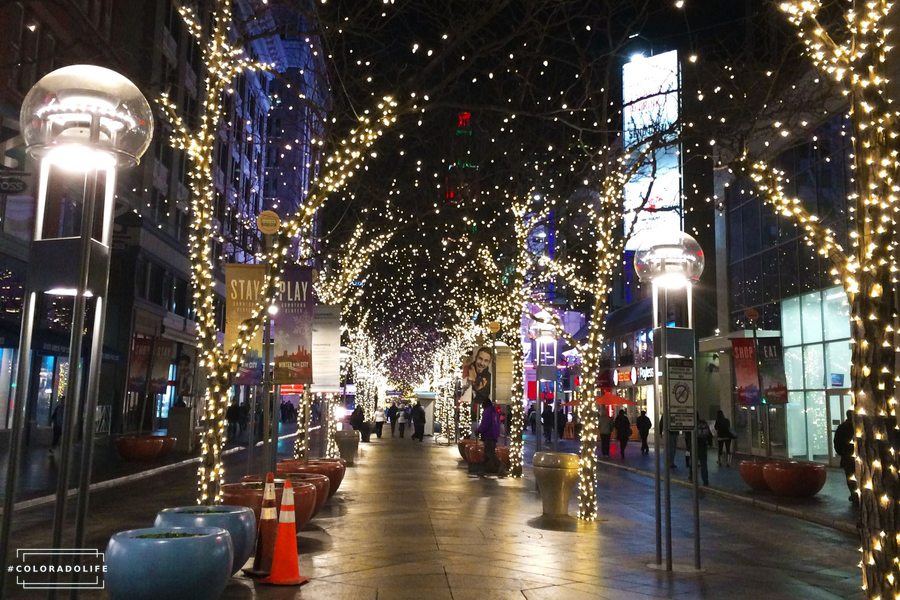 You can choose between 1-hour or 1.5 hour tours throughout September and October.
Each tour stops off at 8-13 different sites and haunted houses around the state's Capitol building.
The tour will take place at dusk and will happen no matter the weather, so bring warm clothes that you can layer.
This haunted walking tour is the perfect activity to do in October in Colorado.
2. Halloween Bar Crawl in Denver
Beer lovers will be able to enjoy this themed Halloween bar crawl featuring scary costumes, food, and drink specials at local bars in Denver.
Throughout the entire month of October you and 3 friends can enjoy access to all participating venues for free, food and drink specials, and a scavenger hunt for prizes.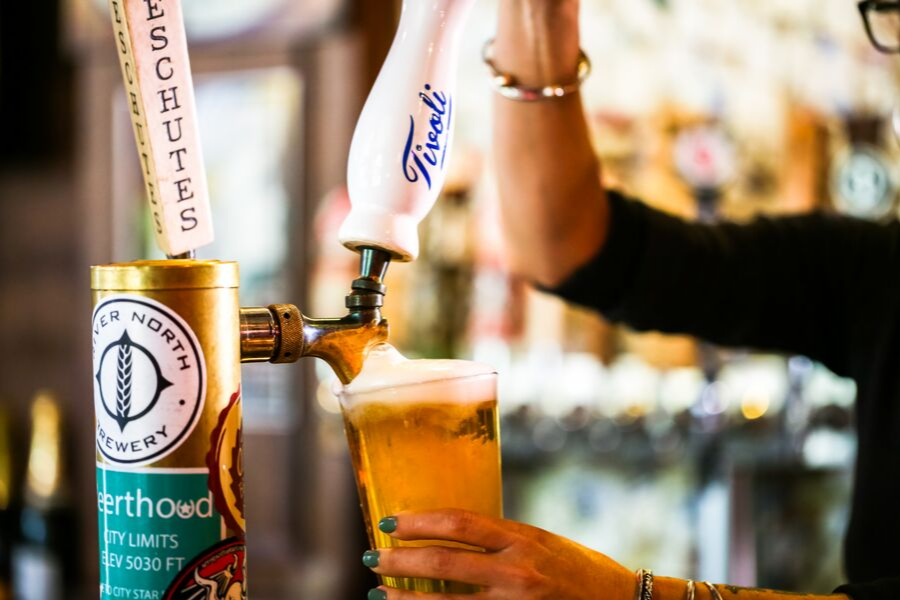 Plus, enter to win $1,000 cash prize in the best Halloween Contest.
Participants must be 21 years or older and must bring along their ID in order to receive any alcoholic beverages.
This deal expires on October 29th so check out this Groupon deal to get your tickets now.
3. Gold Belt Fall Foliage Drive
Every autumn activity list isn't complete without an amazing fall drive to see the gorgeous colors.
This is the time of year when the Colorado Jeep company opens up their Gold Belt Jeep Tour.
And it's one of their most popular excursions for good reason. This fall foliage jeep tour is one of the most scenic tours in the state.
During this full-day tour, you will climb more than 5,000 in elevation while seeing spectacular fall views.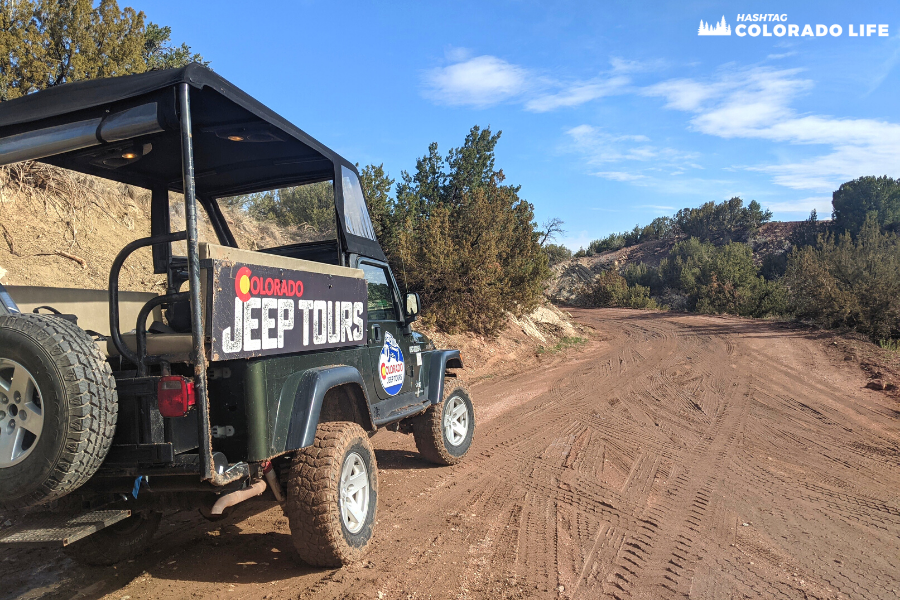 Go off the beaten track with an expert local guide, who is very knowledgeable and entertaining. 
A yummy lunch is included with your booking and this is a great excursion for the whole family.
Find out more about this epic fall foliage jeep and start touring the famous Gold Belt today.
4. Explore Estes Park and Elk Season
Every fall, the elk near Estes Park come down into the valley, and even the city, for rutting season. 
The town actually celebrates this with their annual Elk Fest which is held at the beginning of October.
But this year you can get more up-close-and-personal thanks to a private Elk Rut tour inside Rocky Mountain National Park. 
Drive through the Park with an expert guide on this 4-5 hour private tour during elk rutting season.
Stop off at the famous Old Fall River Road to take in the gorgeous mountain views, waterfalls, and landscape. 
Then it's off to Moraine Park to witness the elk rut mating season, and maybe even see a fight or two.
This private Elk Rut tour is prime in the middle of rutting season during one of the most beautiful seasons in Colorado. You can't miss it!
Check out the complete itinerary and book your private fall tour today.
5. Pumpkin Nights in Denver
This year Pumpkin Nights Denver is back and coming to Colorado October 17 to November 3, 2022. Discounted tickets go on sale soon, so stay tuned.
Journey through over 3,000 hand-carved artificial pumpkins and various fantasy lands made from pumpkins.
Kids and adults alike will love the colorful light displays, an enchanted forest, pumpkin reef, pirate's cove, and live artist demonstrations.
Since this event is held in late fall, dress warm. Wear lots of layers and comfortable shoes for walking around.
Warm up with refreshments from local food trucks and seasonal drinks like hot apple cider.
The event is held in Denver at the Adams County Fairgrounds and is open from 5:30pm – 10:30pm nightly.
6. Denver Botanic Gardens Pumpkin Festival
When visiting Denver, we highly recommend attending the Denver Botanic Gardens Pumpkin Festival on October 7-9, 2022.
Tickets to the Chatfield Farms include access to the 10-acre pumpkin patch and lots of activities for the whole family, including:
Local craft and artisan booths
Live music daily
Pony rides and horse-drawn hayrides
And a mini-maze for kids!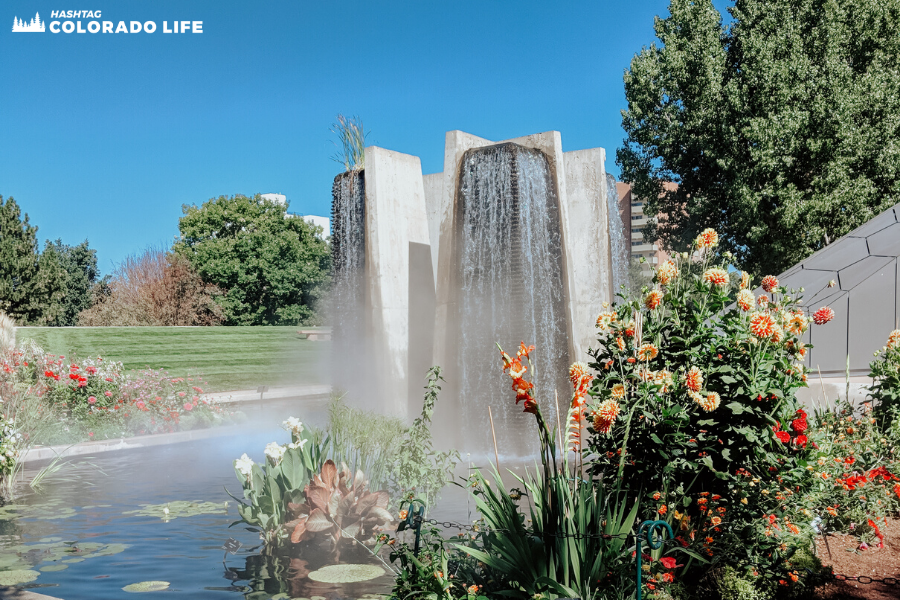 Bring your own wagon to haul away your pumpkins!
If you've picked your perfect pumpkin but aren't ready to head home just yet, free pumpkin day care is available while you enjoy the rest of the farm.
7. Colorado Pumpkin Patch
Colorado in October isn't complete without visiting a pumpkin patch and one of the best in the state for kids is he Colorado Kids Ranch.
Opening September 17th this local farm is located just 35 minutes south of Denver and 20 minutes north of Colorado Springs. It's perfect for families and adults of all ages.
In addition to the pumpkin patch it features a corn maze, hay bale mountain, hay bale castle and of course, adorable farm animals.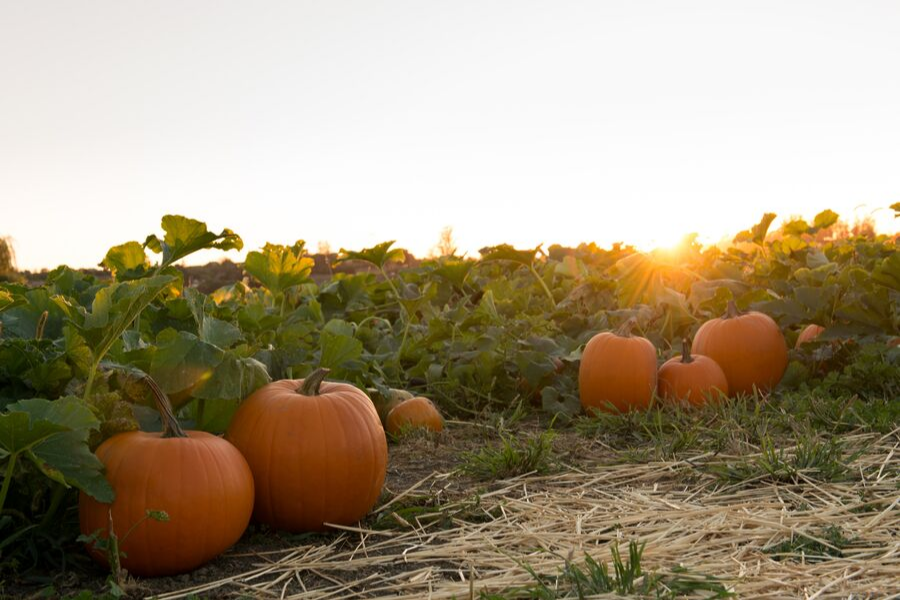 They also sell seasonal decorations that are grown right on the farm, like corn stalk bundles, small gourds, large and mini pumpkins, and even jumbo white pumpkins.
Learn more about the Colorado Kids Ranch Pumpkin Patch and plan your next trip on their website.
8. Boo at the Zoo
Wanting a family night of fun instead of a daytime activity?
Visit the original creatures of the night when you attend Boo at the Zoo at the Cheyenne Mountain Zoo in October.
This is a great evening activity for kids and adults alike. The whole family will enjoy dressing up in costume to visit the animals at the zoo.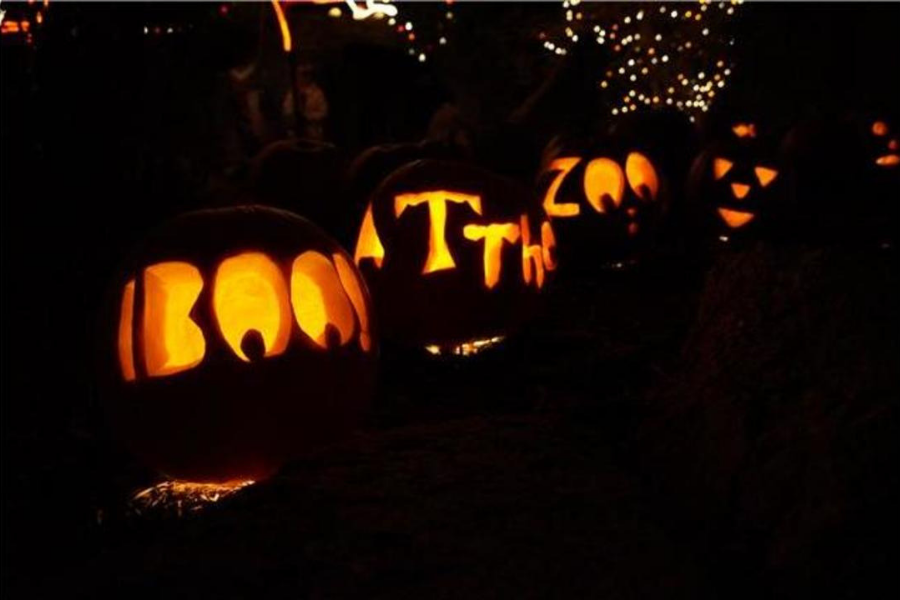 It's all treats and no tricks at the zoo this Halloween!
The Denver Zoo also offers its own spooky twist on Halloween at the zoo when you attend Enchanted Hollows in October.
Or enjoy a family-friendly scavenger hunt inside the Denver Zoo during the fall.
Travel along an eerie trail at twilight as the forest comes alive with nocturnal noises. But don't be scared, this is family fun for all ages.
9. Glow at the Gardens in Denver
Return to the Denver Botanic Gardens for their incredible Glow at the Gardens featured in the evenings, October 18-23, 2022.
This is a luminous nighttime celebration of America's favorite fall-time gourd.
Tour the gardens at night to see spooky lighting displays and hundreds of carved, lighted pumpkins.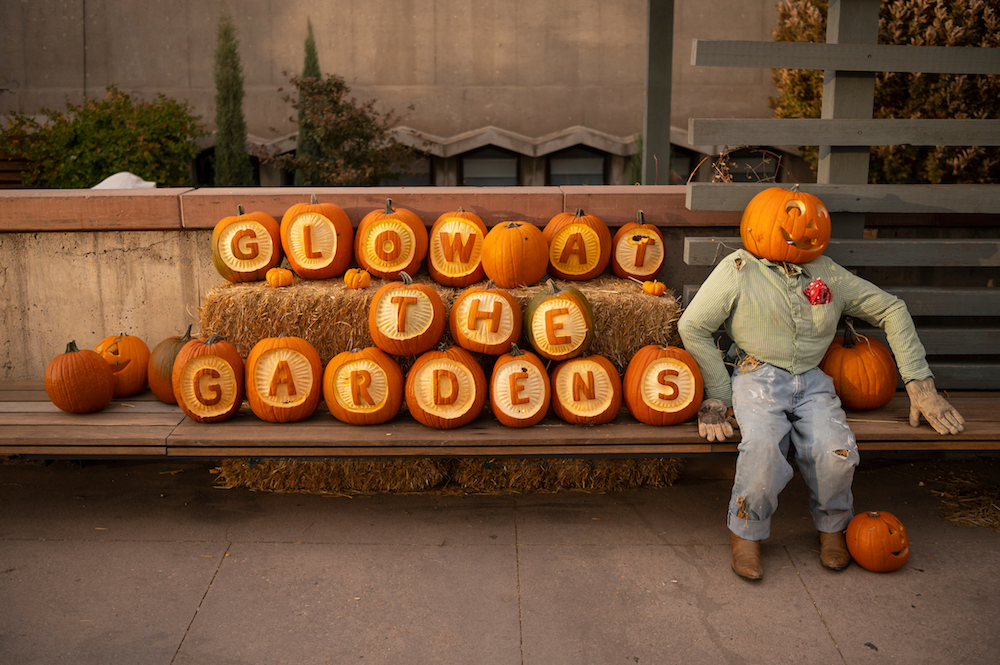 All of the pumpkins are real and harvested from local farms to create incredible sculptures and unbelievably detailed jack-o-lanterns.
Bring a bag for trick-or-treating and stay for the glow-in-the-dark games and other fun activities!
Check out our in-depth guide for more information about the events happening at the Denver Botanic Gardens this year.
10. Great American Beer Festival
Grown ups will enjoy the Great American Beer Festival which is thankfully hosted again in October in Denver, Colorado this year.
The in-person festival has returned in 2022 so get your beer koozies and coolers ready.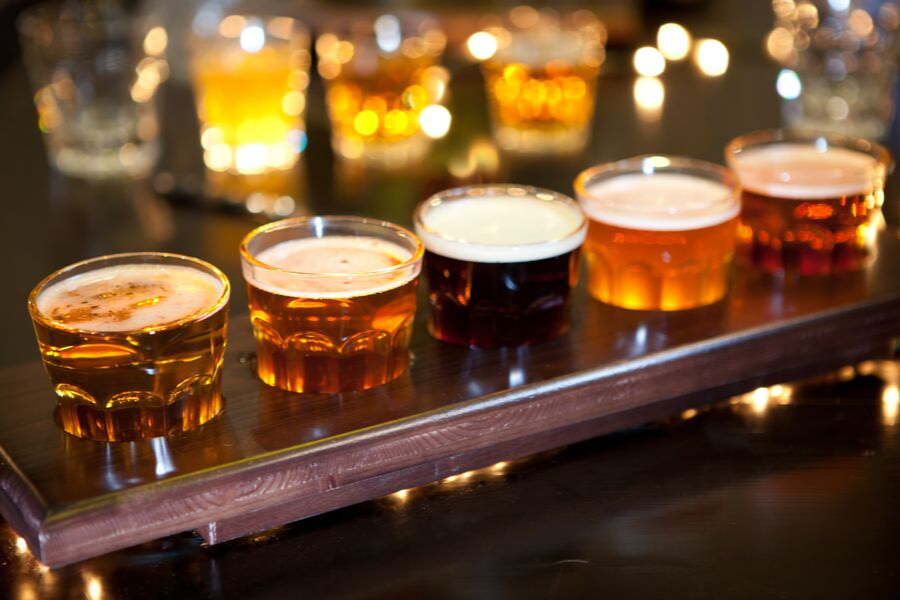 The GABF Passport is open for registration though and goes on sale with deals from October 6-8, 2022.
This two-day festival showcases nearly 700 different Colorado breweries and thousands of beers available to taste and enjoy.
If you use the Untappd app, you will love checking bottles off the 2022 menu!
11. Drive through Glenwood Canyon
If you're looking for that fabulous fall foliage, head to the mountains in late September or early October.
We highly recommend a fall visit to Glenwood Canyon, which we have featured in our guide to Glenwood Springs.
Turn off I-70 into the mountains, through Glenwood Canyon (like you're headed to Aspen) to see all the trees changing near Frisco.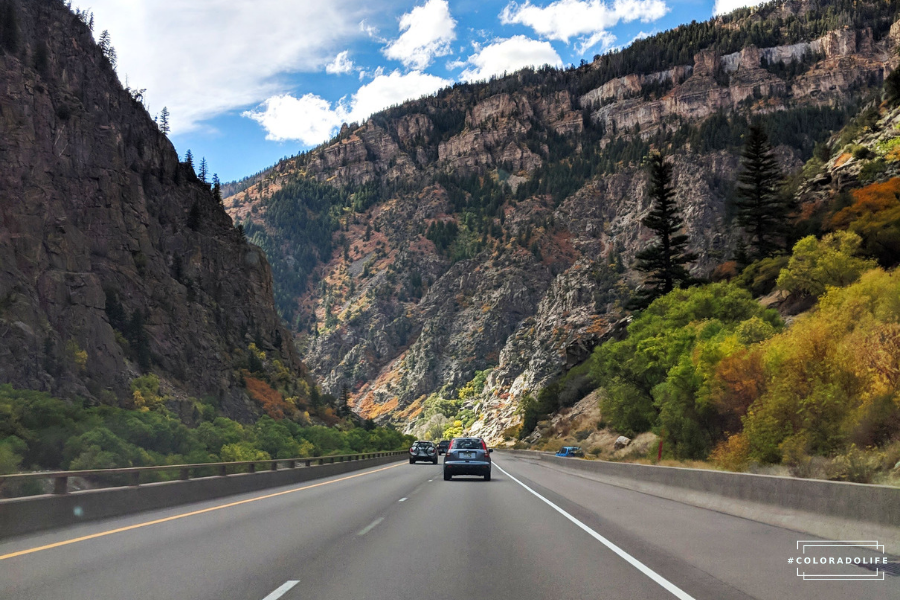 We make the trek every year in October to soak up the colors and really feel those fall vibes along the Colorado river!
You can't go wrong with a drive through a canyon!
Not only will you be surrounded by beautiful fall foliage, there's always somewhere to pull off and go for a hike.
Hikes can vary from easy to moderate to rock-climbing-level of difficulty. So, pick a pace that works for you and enjoy yourself.
12. Autumn and Art Show in Cripple Creek
Another great place to visit in the fall is Cripple Creek, Colorado thanks to awesome events like the Autumn and Art Show.
This historic gambling and mining town is on the southwest slopes of Pikes Peak.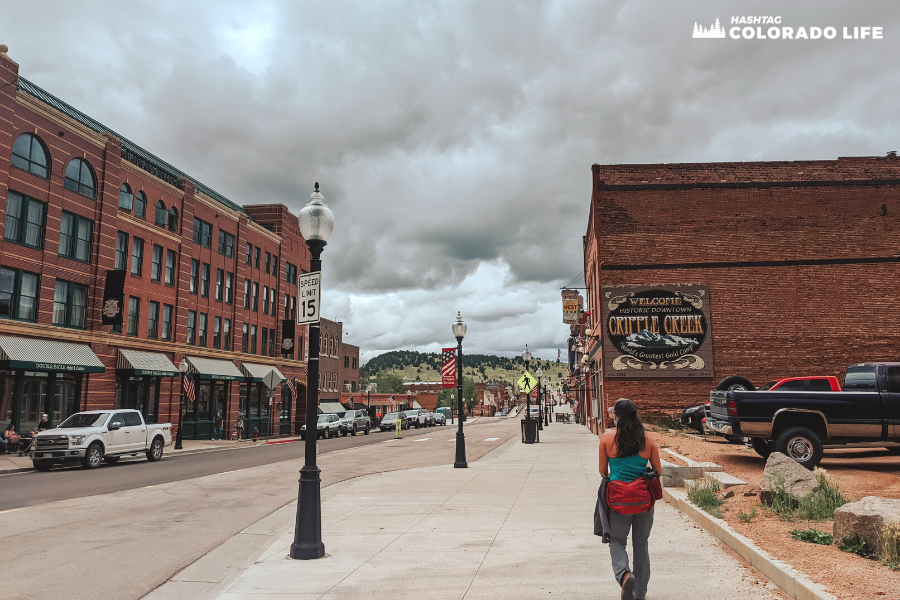 And it was once the hub for thousands of gold-seeking miners, so there is loads of history here.
The Autumn and Art Show will be hosted from September to October 2022 at the Cripple Creek Heritage Center.
13. Palisade Peach Festival
There are some fall foods that every native Coloradoan just can't resist. And newcomers will quickly be hooked too!
There is nothing like a Palisade peach in the fall and the best way to celebrate this is at the Palisade Peach Festival from August 11-13, 2022.  
Load up on these local peaches for some ah-may-zing peach cobbler, peach chutney on pork chops, or just eat them fresh.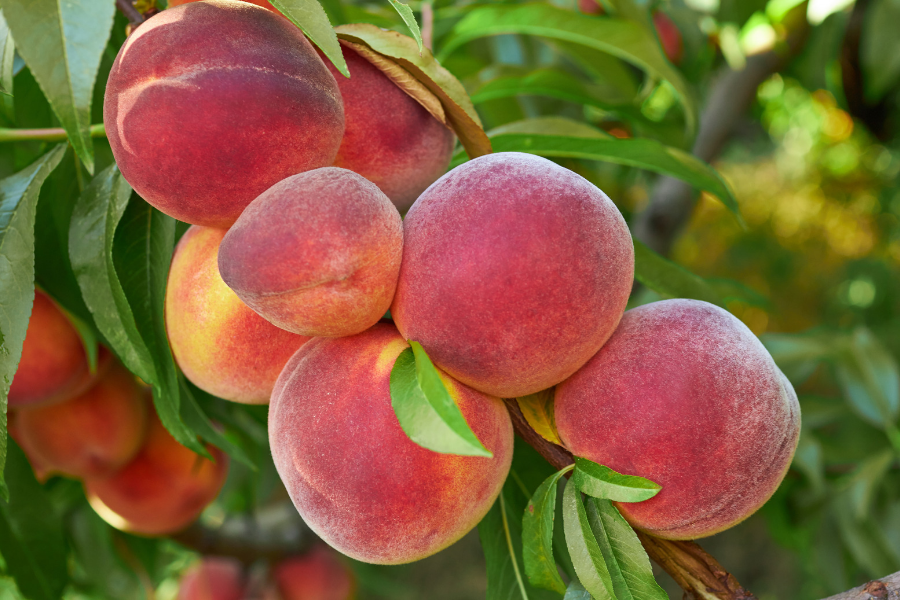 In the harvest season, you'll find plenty of squashes, like pumpkin and butternut squash.
Our favorite flavor of fall is sage, which gives an earthy, homey flavor to those warm and filling dishes we all love this time of year.
Fun fact: There are lots of kinds of sage that grow natively in Colorado and can be eaten straight off the bush.
14. Happy Apple Farm in Penrose
Growing up, a childhood favorite of mine was an annual visit to Happy Apple Farm in Penrose, Colorado (near Pueblo).
At this pick-your-own fruit farm, you can bring home fresh fruit as well as jams, jellies, donuts, and cider from the country store.
For 2022 most of the apple harvest suffered from a late freeze in April. However, you can still enjoy the great pumpkin patch opening on August 27-28, 2022 this year.
15. Morrison Cider Festival
Every September you can head to Morrison, Colorado (southeast of Denver) for the Morrison Cider Festival.
This year's fest is open from 10am to dark Saturday, September 24, 2022.
Enjoy free admission for hot mugs of apple cider and activities like horseshoe tournaments, pony rides, and live music.
Kids and adults will love watching the cider press demonstration and learn how cider is made from apples.
Hard ciders are also available to sample for a fee for adults.
16. Chile & Frijoles Festival in Pueblo
Celebrate Pueblo, Colorado's famous green chile at the Chile & Frijoles Festival in historic downtown Pueblo, September 23-25, 2022.
Throughout late September, you'll often see chefs charring green chiles in barrel drums outdoors.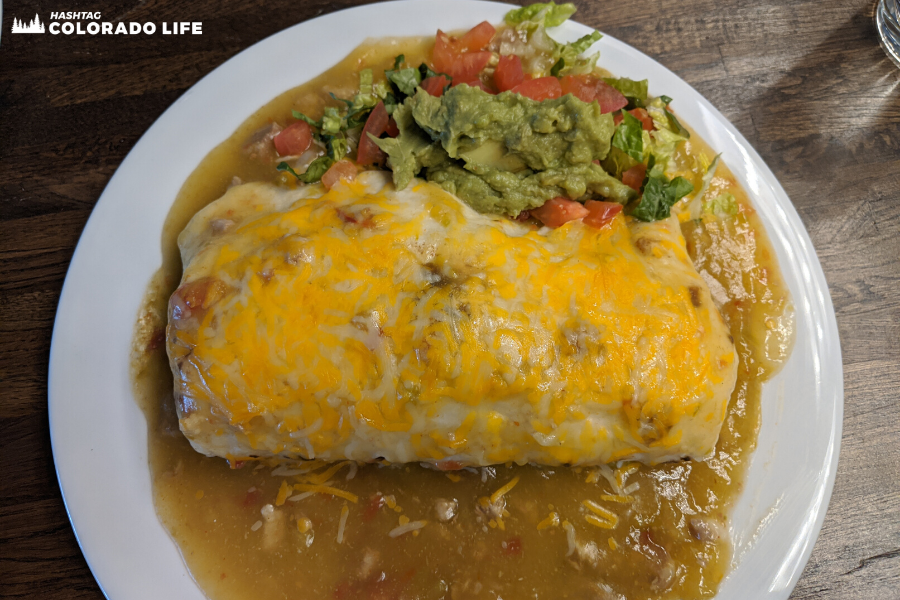 But come fall time, there's no better place to partake of Pueblo's favorite food than this festival.
Taste the delicious Colorado green chile smothered over a burrito or as a salsa. Stay for the cooking competitions, live music, dancing, arts and crafts, and the farmer's market.
17. Applefest in Cedaredge
Typically, on the first full weekend of October you can enjoy the Cederedge Applefest from October 7-9, 2022.
The event is on your way toward Grand Junction and Palisade. And it's home to row after row of apple trees.
Applefest has more than 150 vendors, and features a classic car and antique tractor show, and live music.
There is even a beer stein holding competition for those over 21.
It's a five-hour drive from Denver, but so worth the journey for a real small-town fall feel.
18. Rock Creek Farm Pumpkin Patch and Corn Maze
Kids and adults will love the Rock Creek Farm Pumpkin Patch and Corn Maze in Broomfield, Colorado.
This is one of the largest pumpkin patches in the state and boasts over 100 acres of pumpkins to pick!
There are three corn mazes to choose from, including one that traces 5 miles of maze across 30 acres of field.
Rock Creek Farm opens Saturday, September 2022 and will remain open through Halloween.
Or check out the Corn Maze at Chatfield Farms, which is open from September 16th – October 30th, 2022 from 9am-5pm, Friday-Sunday.
19. Punkin Chunkin
You don't want to miss the Punkin Chunkin festival in Aurora, Colorado.
Sadly for 2021 the event has been cancelled, but is expected to be back in September 2022, where you'll get a front row seat to all the punkin chunkin competition.
Competitors will shoot pumpkins with cannons, fling them with catapults, and generally throw some gourds around.
Come for the chunkin, stay for the chainsaw-carving, the you-pick pumpkins, live music, crafts, and food and beverage vendors.
20. Oktoberfest Denver
Beer lovers can rejoice thanks to the Oktoberfest Denver festival. The next event will be held on two weekends in September this year.
Mark your calendars for the weekends of September 16-18 & 23-25, 2022.
Get free admission and more than just beer (although the beer selection is incredible!).
All ages will enjoy the dachshund derby, costume contests, food booths, polka dancing, and live music.
21. Parade of Homes
As the summer winds down, we personally look forward to checking out the Springs Parade of Homes.
Hosted September 9-25, 2022 in both Colorado Springs and Denver. Tickets will go on sale August 29, 2022.
This event is a fun way to see some of the amazing homes that have been built in Colorado.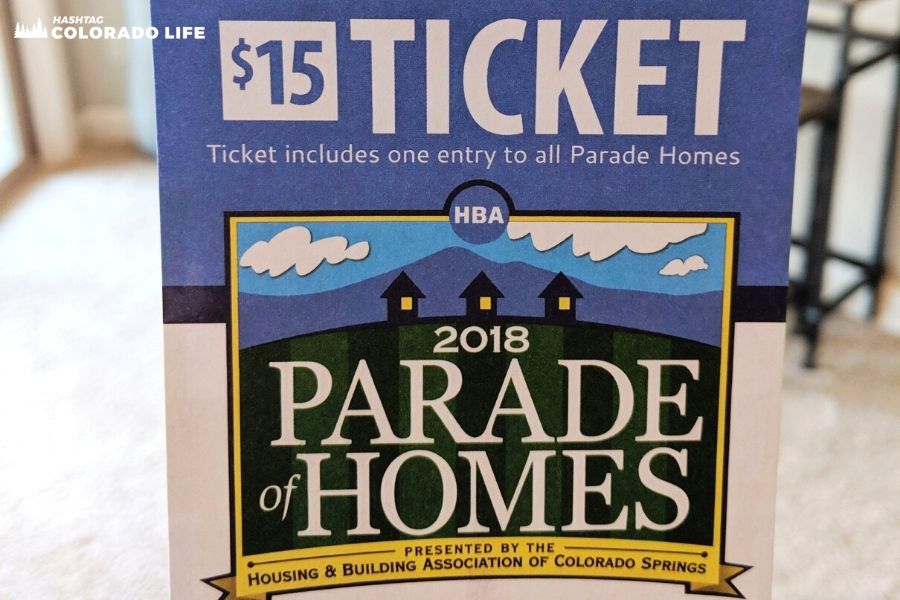 You'll see unique features that most traditional homes don't have, like secret doorways behind bookcases and trapdoors to movie theaters.
When it comes to fall activities in Colorado in October, it's a blast no matter what you do.
Head for the mountains, eat your fill, or explore spooky new places.