9 Best Places to Live in Colorado for Singles in 2023
This website may contain affiliate links and we may be compensated (at no cost to you!).
If you're a young adult who's free and single, you'll feel right at home in Colorado.
In a new study by WalletHub, Denver was ranked the fourth best city in the United States for singles, with an additional two other Colorado cities listed: Colorado Springs and Aurora.
The state offers a plethora of education opportunities for young professionals, as well as a variety of ways to meet that special someone.
That is to say that if you're looking for the best places to live for singles, Colorado has lots of great options.
1. Colorado Springs
Out of the 150 most populated metro areas in the country, Colorado Springs ranks #1 as the most desirable place for young professionals.
With a population of nearly 500,000 residents, the city offers newcomers and natives a wide array of things to do. Colorado Springs is actually the second largest city in the state, behind Denver, and continues to grow at a rapid rate.
The town is a hot spot for outdoor activities, delicious restaurants, and has an overall lower cost of living.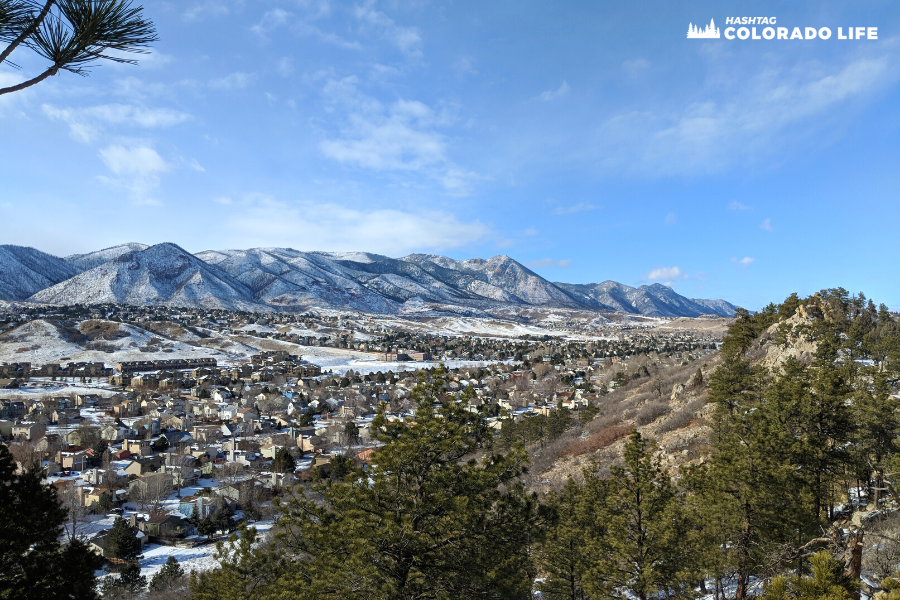 All of these factors make it the perfect place for singles who are looking to make it big in their careers, or simply settle down to start a family.
Not to mention, the increase in economic growth in the past few years has resulted in a booming job market and a healthy median income.
If you're looking for the number one spot for best places to live for young professionals, then check out Colorado Springs.
2. Boulder
A college town at its core, Boulder is known for the University of Colorado and its iconic Pearl Street Mall.
Plus, it's within a short 30-minute drive of Denver, making it a great choice for singles or college students who want to jumpstart their careers.
Boulder is home to 104,668 residents with a median age of 28 years old, giving the city a young, vibrant culture.
There are so many yummy places to eat, things to do, and outdoor activities that are simply a part of the entire work-life balance.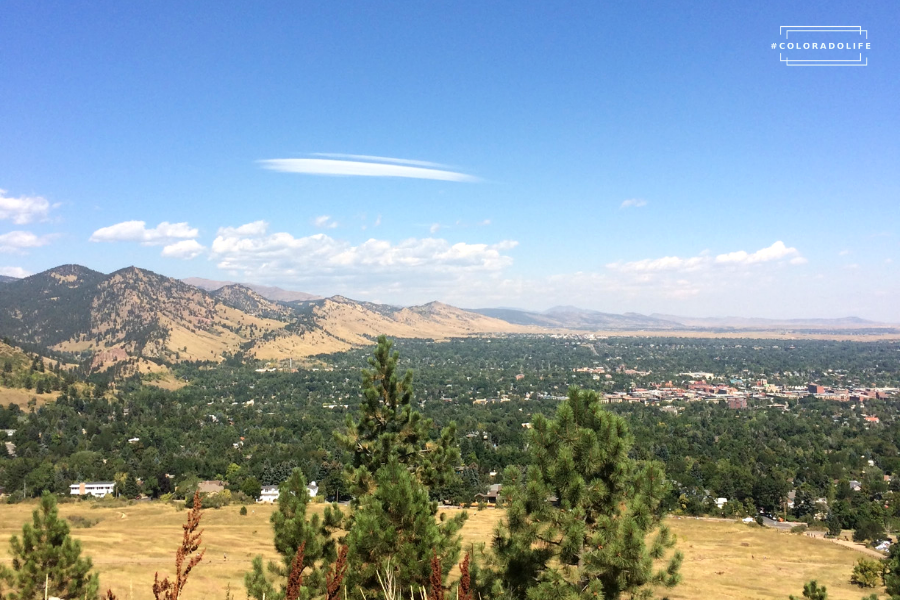 Everyone will agree that Boulder's cost of living can be absolutely ridiculous. However, the city's vibe, amenities, and educational opportunities are unparalleled.
Boulder has a lively art scene and monthly festivals, epic hiking trails thanks to Chautauqua, plenty of public parks, and a coffee shop on every corner.
In addition, you can usually see breathtaking views of the iconic Flatirons from anywhere in the city.
3. Denver
Denver is one of the best places to live in Colorado for singles for several reasons.
It has an average salary of $61,540 and a minimum wage of nearly $16 per hour. And in 2017 Denver was the 5th fastest growing city in the United States.
It has an active art community, historical society, multiple museums, and some of the best food in the country.
And since the city is located in between the mountains and the plains, the weather in Denver is warmer throughout the year.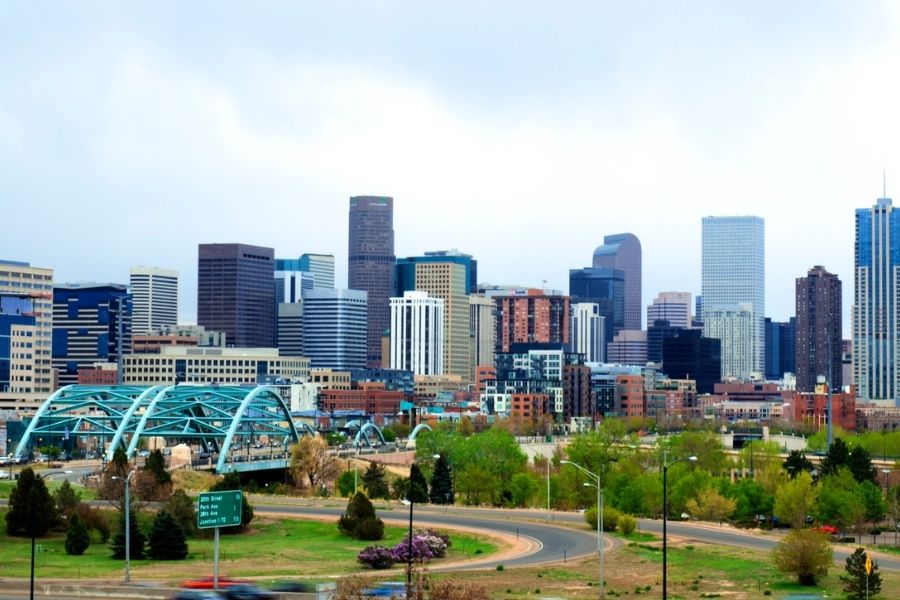 There's less snow and more sunny days for enjoying activities outdoors. But that doesn't make the views of the Rocky Mountains any less majestic.
With an ever growing population, a strong job market, and sunny weather all year long, Denver is a great choice for singles moving to Colorado.
4. Fort Collins
Over the past decade, Fort Collins has become a uniquely attractive city in Colorado for young adults.
It's home to Colorado State University and is Colorado's craft beer capital, producing more than 70% of the state's craft brews.
Due to the increase in growth and expansion many of the buildings are new in Fort Collins, giving the city a clean and updated feel.
It's a college town at heart and caters to a younger crowd, thanks to the more relaxed and laid back lifestyle it offers.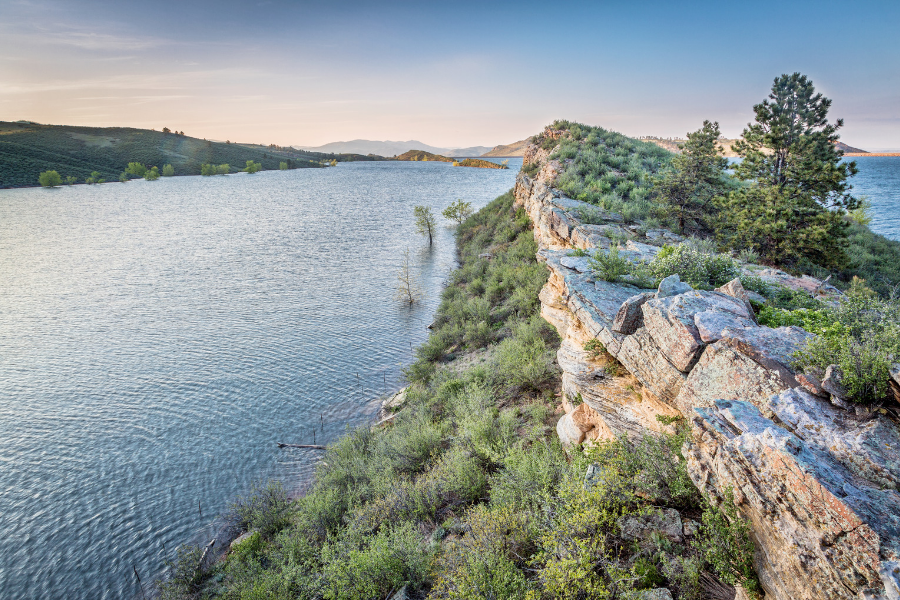 Still, there are plenty of outdoor clubs and parks to explore including Lory State Park, Horsetooth Reservoir, and the Fort Collins Museum of Discovery.
And all of this is within about an hours' drive of both Denver and Boulder, so it's very centrally located.
In other words, Fort Collins is a single person's dream city with lots of historical sites, restaurants, breweries, and career opportunities.
5. Castle Rock
Originally settled as a suburb of Denver, Castle Rock now holds its own as an ever-growing city in Colorado.
It's packed with parks, delicious dining, and outstanding shopping thanks to the Outlets at Castle Rock. The town has something for everyone and nearly every age!
The city of Castle Rock is very new and has a fresh and fun feel. It offers views of the Rocky Mountains as well as the plains, with great transportation and a diverse community.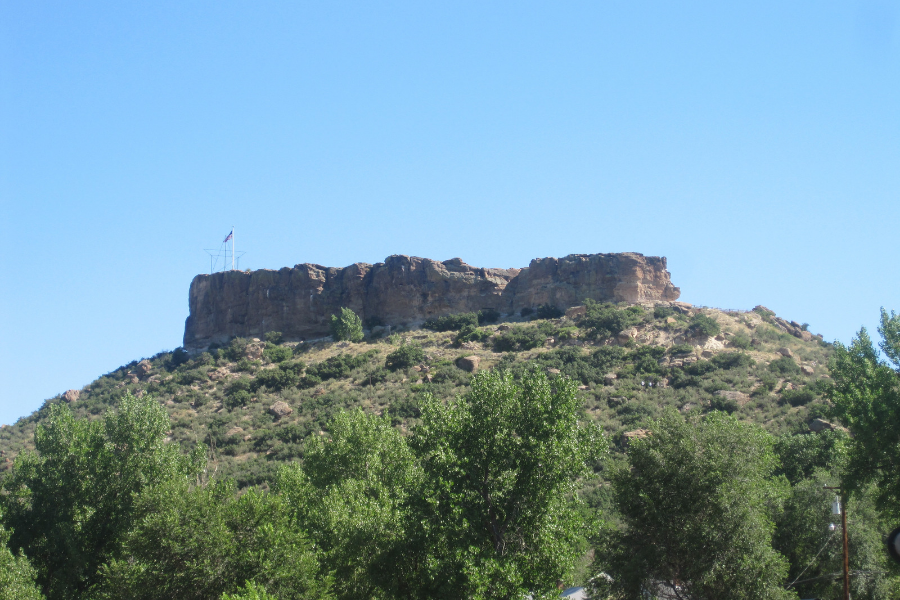 But the most appealing thing for single adults is that Castle Rock is within 20 minutes of Denver's city limits. So you can get access to big city living without big city price tags.
The cost of living in Castle Rock is slightly above the country's average, but still less than some of Colorado's most populous cities.
6. Aurora
Even though Aurora is considered a suburb of Denver, it remains a great alternative if you're looking for a lower cost of living in the area.
Aurora has a diverse, friendly community with a lot of professionals. There's an abundance of safe neighborhoods each with a unique vibe and attractive amenities.
In fact, when we were scoping out where to live in Colorado we moved to Aurora for 6 months and loved the vibe.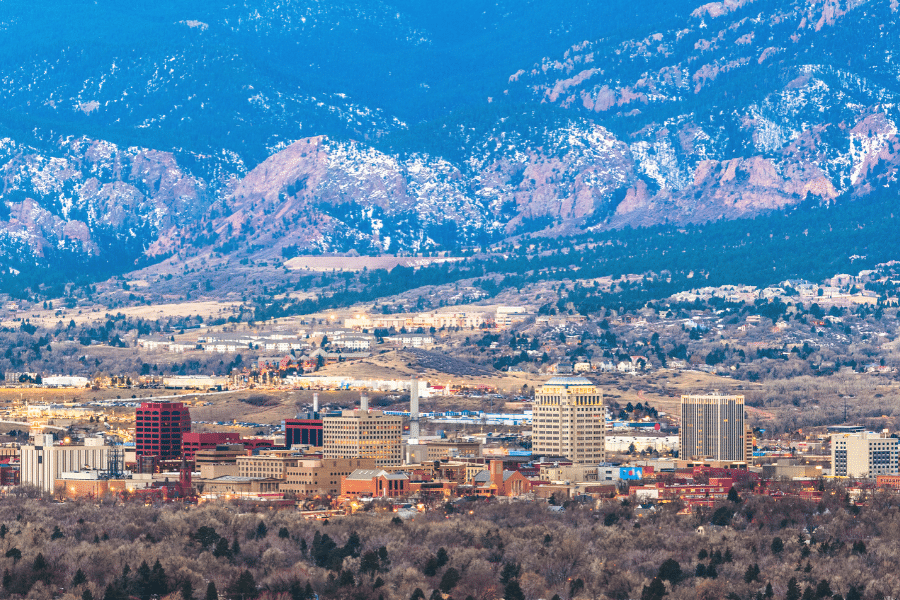 The streets and neighborhoods are very walkable so your morning commute might end up being just a couple minutes walk.
Plus, Aurora has a variety of parks and outdoor spaces available for hiking, biking, and other activities.
It's like an affordable oasis inside the bustling city of Denver, making it one of the best places to live in Colorado for singles.
7. Pueblo
If you're living on a single income, you'll be happy to know that one of the cheapest places to live in Colorado is Pueblo.
But that's not the only reason it makes this list of best places to live in Colorado for young adults.
The city is a very welcoming and family-friendly place with lots of public parks, and outdoor events and activities happening all year long.
It's home to the annual Colorado State Fair and the Lake Pueblo State Park and Reservoir. Both of which are popular activities in the summer months.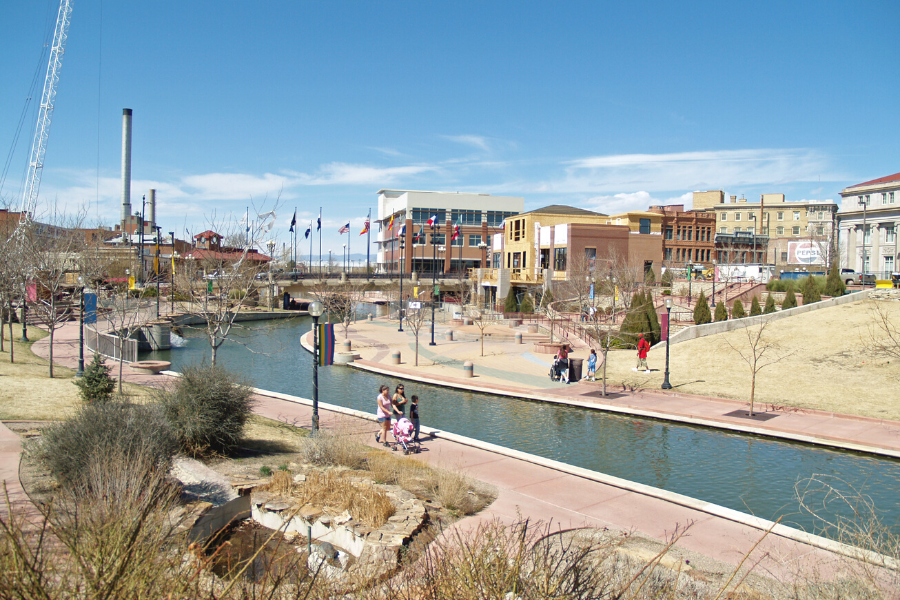 As a warmer city in Colorado, Pueblo doesn't get a ton of snow which is great news for tourists or newcomers to the state.
Learning to drive in the snow can be quite an experience if you weren't born and raised here.
If you're single and looking for a city in Colorado that has charm, affordability, and fabulous recreational activities, you're going to love Pueblo.
8. Longmont
If you're in the market for a job in tech or have a STEM major in particular, then you need to check out Longmont.
Often considered a sister city to Boulder, due to the fact it's just 25 miles north, Longmont is a dream city.
The town has an up-and-coming startup scene, thanks to many of the startups in Boulder relocating to Longmont.
It's also home to some of the fastest internet speeds in the country. The city actually has its own fiber optic internet service called NextLight, that is viable for city residents.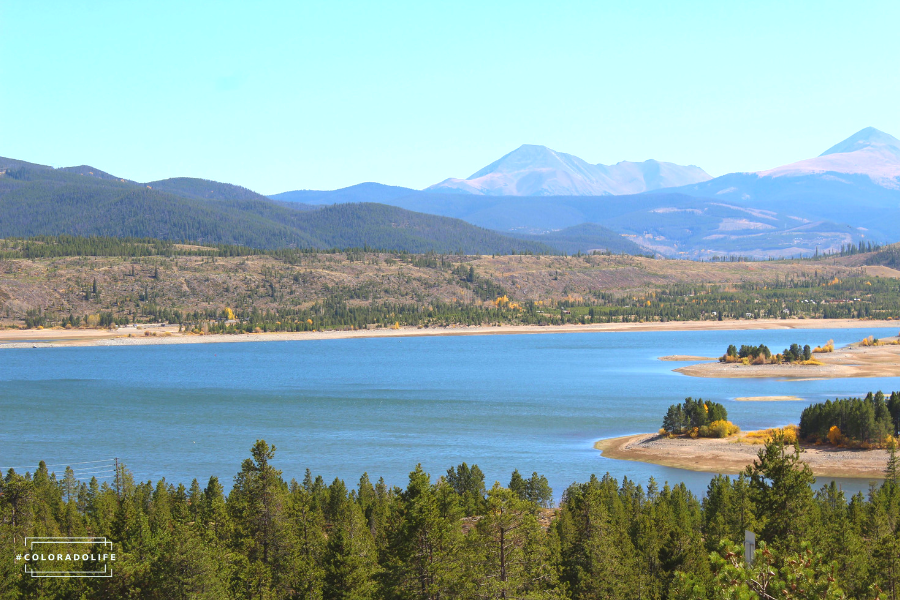 Robert Mountain is a popular hiking destination for locals. There are even several small lakes and rivers that run throughout the city that are open for public use.
Or enjoy a day trip adventure to Estes Park and Rocky Mountain National Park, which are right around the corner.
9. Golden
Golden started out as a small Gold Rush town and has lots of stories and historical significance to the state.
The city's history is steeped in industries directly related to mining and is known for the Colorado School of the Mines.
These days it's a small but booming population that's located just 30 minutes south of Boulder.
Over the past year, Golden has seen a job market increase of 2.8% with very promising future job growth expected over the next 10 years.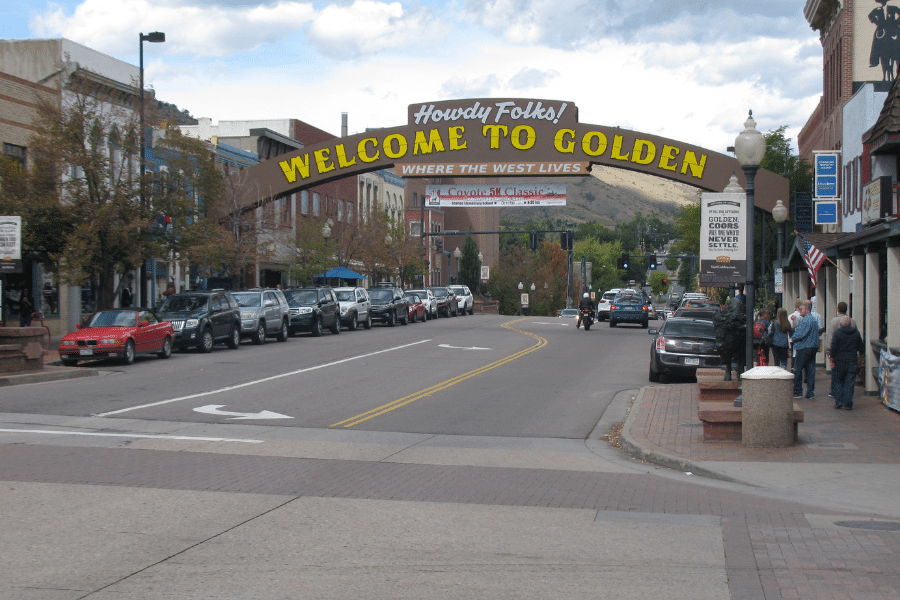 The unemployment rate is 6.3% with jobs available in construction, manufacturing, agriculture, mining, retail, scientific, and professional fields.
Plus, when compared to other cities on this list like Denver or Boulder, Golden has a much lower cost of living.
It's also a quieter place to live if you want to avoid the hustle-and-bustle of city living.
Now that you know the best places to live in Colorado for singles, it's time to start making your move.