by Carrie Nicholson
|
Last Updated:
August 27, 2019
The content of this website may contain affiliate links and we may be compensated (at no cost to you!). Thank you for your support!
Thinking of moving to Colorado? You're not alone! According to the Colorado Department of Local Affairs, between 2011 and 2016 around 240,000 people moved to Colorado.
It's a popular state, and with good reason! Some of the best places to live in the country are located in Colorado (or at least, we think so!).
Why?
For one, the Rocky Mountains are an iconic mountain range in the United States. Did you know that in Colorado they're also called the Front Range?
Each city in Colorado is beautiful and offers many things to do and places to explore. The most popular ones for people relocating to the square state are nestled at the foot of the Rocky Mountains.
What is the Front Range in Colorado?
The "Front Range" refers to part of the Rocky Mountains that stretches from New Mexico to Wyoming, and cuts through the heart of Colorado. The location makes it a perfect place for cities to be established at the foot of the mountain range base.
In fact, each Front Range Colorado city allows for beautiful western views of the Rocky Mountains from many vantage points.
If you're thinking of moving to Colorado, here's what you need to know about Colorado's Front Range cities from Fort Collins to Pueblo.
The best places to live in Colorado in 2020
Choosing the best city to live in Colorado is no easy task. Each city along the Front Range offers a wide variety of pros and cons.
But the good news is that you can't go wrong with whichever one you choose!
When arriving to Colorado for the first time, you'll likely hear locals give directions that are "going towards the mountains or away from them." This means you're either traveling east (away from the mountains) or west (going towards them).
Here are the best 6 of the best cities to live in Colorado with mountain views of the Front Range.
1. Denver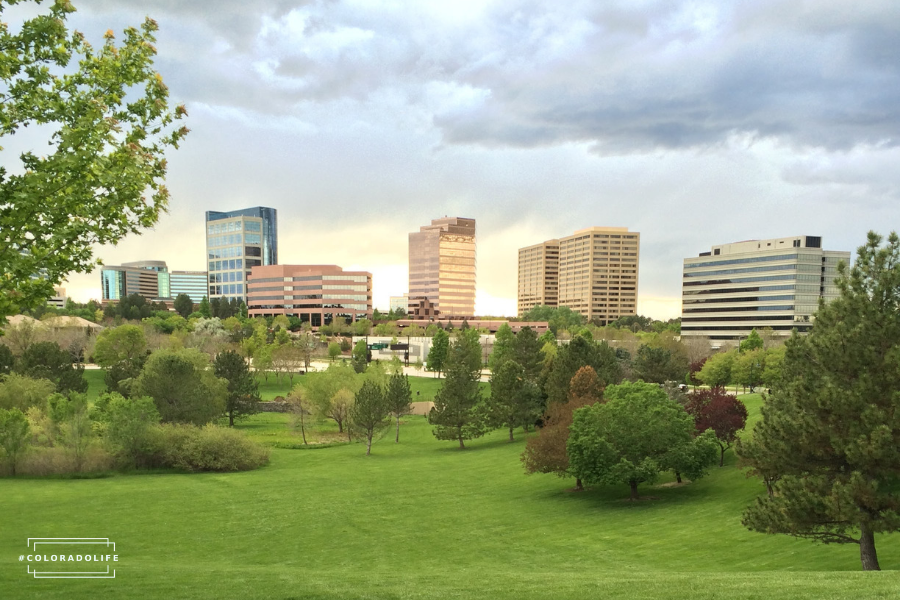 Nicknamed "The Mile High City" Denver is the capital of the state. It is at the top of our list of best places to live in Colorado for a reason!
It is also the largest city along the Front Range, with a population of over 2.8 million people living in the metropolitan area.
Fun fact: In 2018, Denver was the 19th most populated city in the United States.
It's centrally located in the middle of the state and the middle of the country. The location makes it very easy to jump on a plane and travel anywhere thanks to the Denver International Airport.
What makes Denver great?
Denver is one of the best cities for beer drinkers and has one of the highest bars per capita. Young professionals are moving to Denver's neighborhoods in troves due to the somewhat affordable housing, and adventurous outdoor lifestyle.
The city is also home to many professional sports teams, like the Denver Broncos, the Rockies, the Avalanche, and the Nuggets.
Best places to live in Denver neighborhoods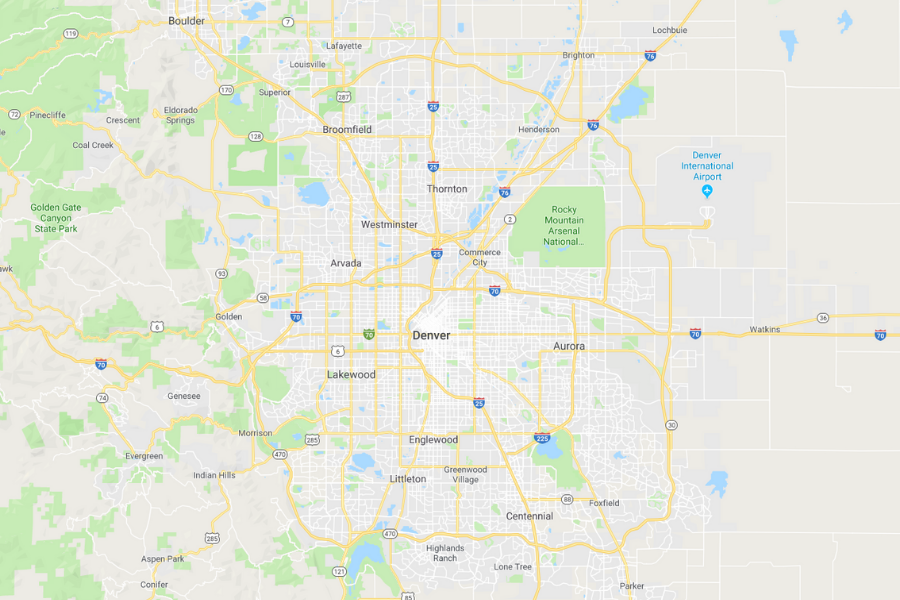 If you're looking to move to Denver, Colorado here are some of the best neighborhoods in the area.
Lakewood
Littleton
Aurora
Centennial
Golden
Arvada
Westminster
Cherry Creek
2. Colorado Springs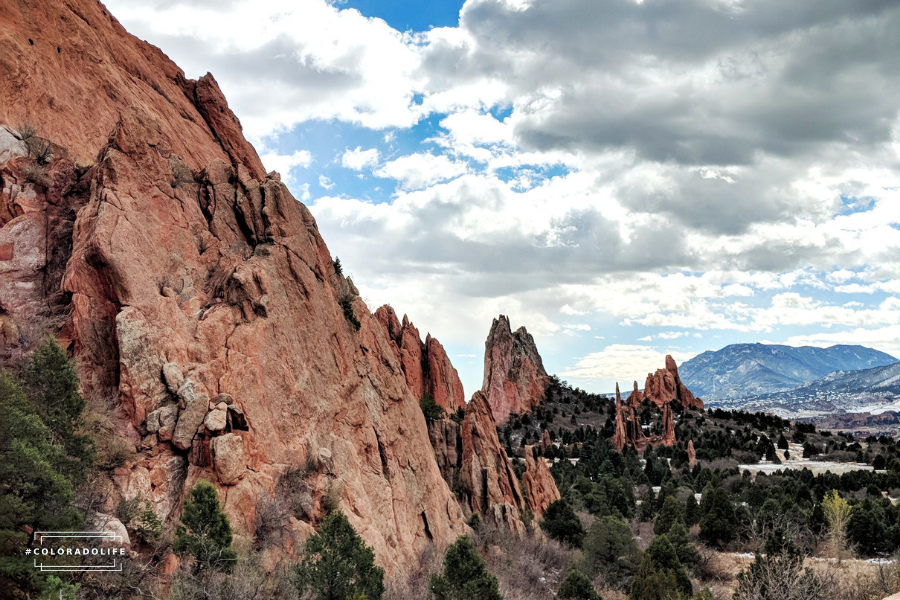 Colorado Springs is a favorite place for nature-lovers of all ages. Popular with young families and retirees alike, "The Springs" as locals call it, offers a small town feel with big city amenities.
In fact, this is where we live and Hashtag Colorado Life is based out of. Many of the city's residents are employed by the U.S. Air Force Academy, which is also based here.
Denver and Colorado Springs have both been consistently ranked as two of the top 25 cities to live in the country, by U.S. News & Report.
Why do we love Colorado Springs?
Colorado Springs is actually much closer to the mountains than Denver, and it is where the famous Pikes Peak, or "America's Mountain" is located. It's also home to a beautiful tourist destination called, Garden of the Gods.
The main appeal to moving to Colorado Springs is that the housing market and cost of living is still pretty affordable compared to Denver or most other cities along the Front Range.
This is the main reason why it's number two on our list of best places to live in Colorado. It offers the best of both worlds; being close to the mountains but not being too expensive (yet!).
Best places to live in Colorado Springs neighborhoods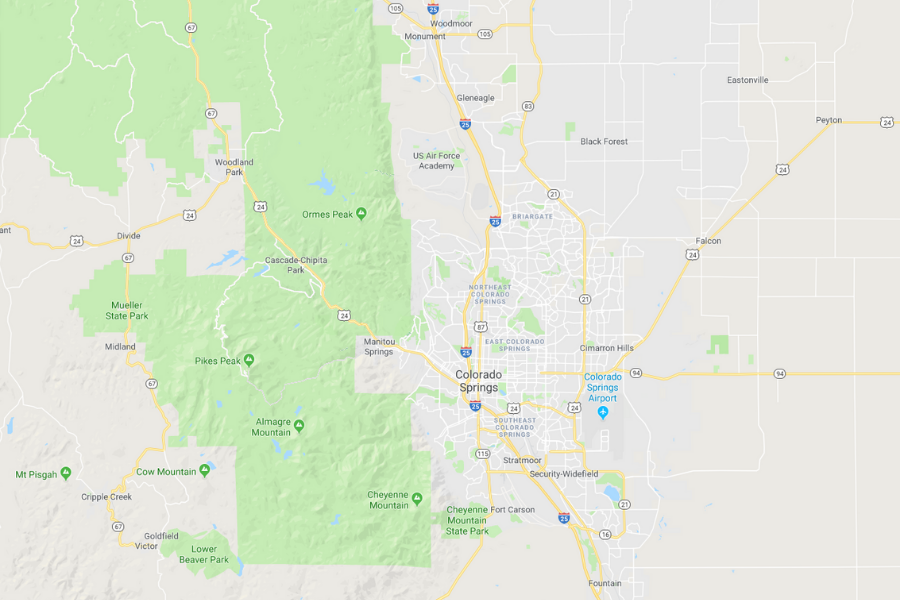 Thinking that Colorado Springs, Colorado is the city for you? Here is a list of the best neighborhoods in the area.
Briargate
Manitou Springs
The Broadmoor
Rockrimmon
Old North End
West Colorado Springs
Cimarron Hills
3. Boulder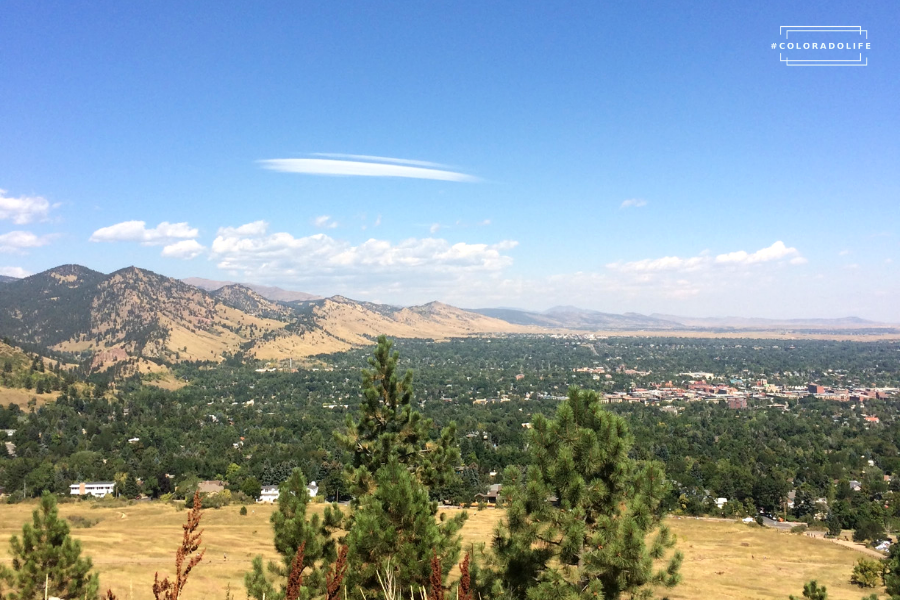 This city is likely most well-known for being home to the University of Colorado at Boulder. This makes it a college town at its core, with a large population of young professionals and families.
The famous "Pearl Street Mall" is full of outdoor shops, restaurants, bars, and co-working spaces. Boulder is also an excellent destination for beer brewing, coffee roasters, and food trucks.
Believe it or not, the city is the most expensive one to live in of all the cities listed here. Boulder is a small town nestled right into the Rocky Mountains and because of this, the size of the town is limited which causes prices of real estate to skyrocket as popularity has grown over the years.
Why should you live in Boulder?
Boulder is a great place to live because of many things, the main reasons being: the proximity to the mountains and miles of trails and bikeways.
Due to the city's smaller size, it is very easy to walk or ride a bike to just about anywhere you need to go. It also gets over 300 days of sunshine and has a very active fitness culture.
Boulder offers a bit of a different lifestyle than many other cities in the state. It has its own hippy vibe with a hipster culture.
Best places to live in Boulder neighborhoods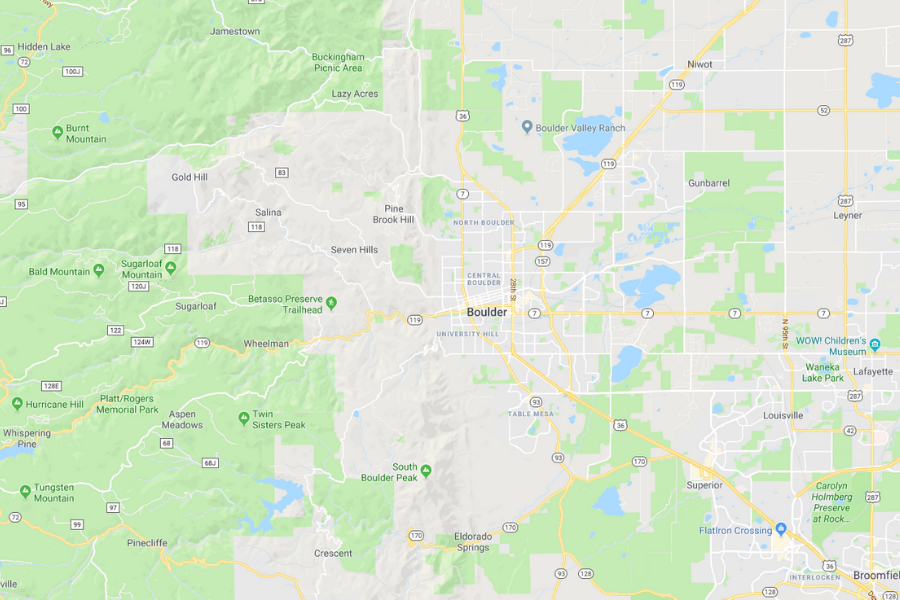 Interested in moving to Boulder, Colorado? Check out this list of the best neighborhoods the area has to offer.
North Boulder
Flatirons
University Hill
Table Mesa
Central Boulder
Foothills
Chautauqua
Gunbarrel
4. Fort Collins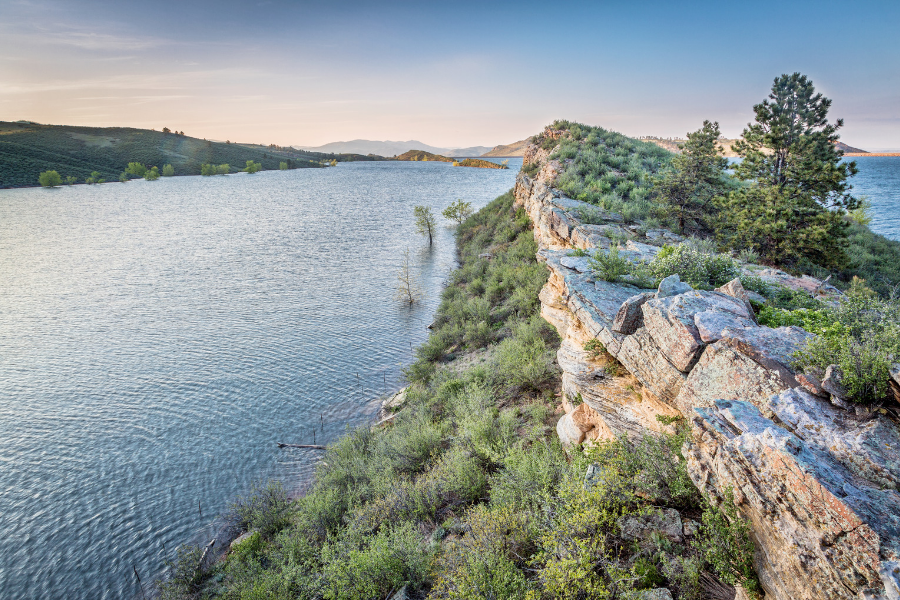 The northernmost city along the Front Range mountains in Colorado, Fort Collins is also a college town by nature. It is home to Colorado State University and because of this, it is a great place for active families to flourish and travelers seeking adventure.
The city is full of history and has a historic feel while still remaining charming and quaint. Ever been to Disneyland? Then you'll love downtown Fort Collins since Disneyland's Main Street USA was modeled after the town!
What can you do in Fort Collins?
Much like other cities in Colorado, Fort Collins is well known for its hiking and biking trails, camping, fishing, and kayaking on the Cache la Poudre River.
The most popular water destination in the area is the Horsetooth Reservoir, which allows for boating, swimming and other summer activities. It also has two public golf courses and loads of breweries for beer lovers.
Fun fact: Fort Collins is said to produce so much beer that it amounts for about 70% of Colorado's craft beer.
Best places to live in Fort Collins neighborhoods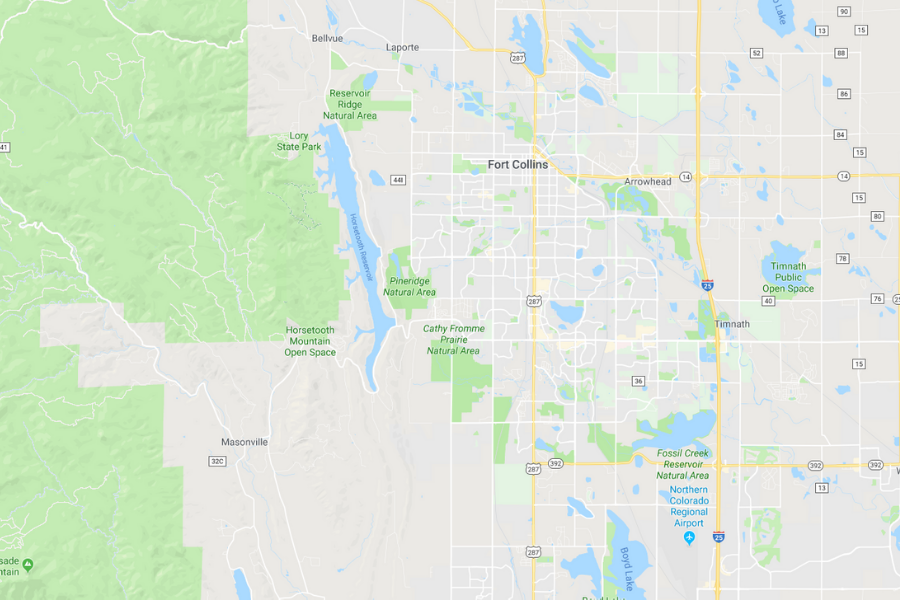 Considering that Fort Collins, Colorado might be the best place to live for your family? Review this list of the best neighborhoods.
Old Town / Downtown
University Park
North Fort Collins
Fossil Creek
Old Prospect
Huntington Hills
5. Castle Rock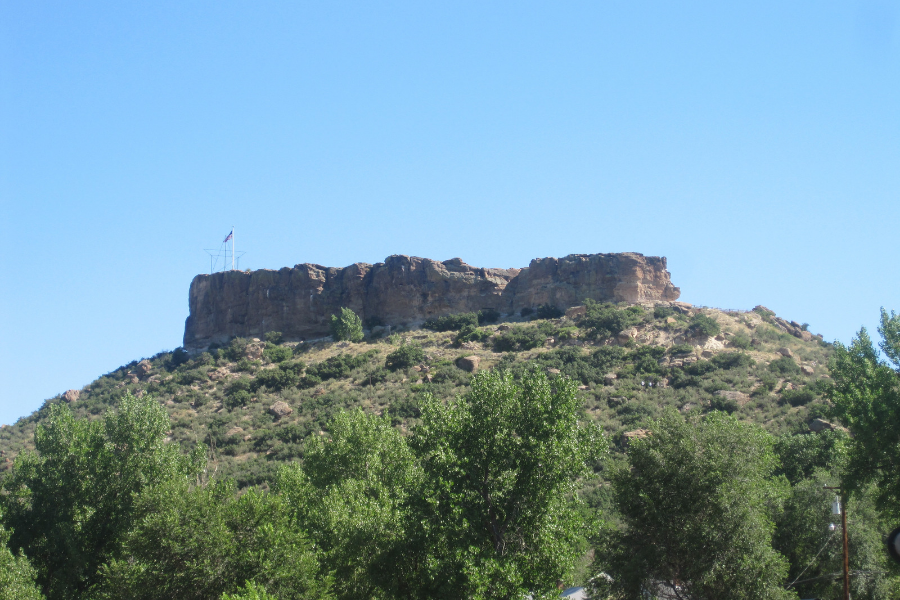 There are lots of cities that could be considered a suburb of Denver, and Castle Rock is one of them. However, it deserves a mention on this list because of the incredible growth it has experienced recently, the proximity to two major cities, and ease of access to the mountains just to the west.
The city received its name after the prominent "castle shaped butte" at the top of a hill near the center of town. Through the early 2000's Castle Rock has earned a reputation for being a family-friendly, affordable community, with growth only expected to continue.
Why is Castle Rock getting popular?
In the past decades, Castle Rock growth and population has sky-rocketed from a small town to a small city. It still gives people a buffer from the hustle and bustle and prices of Denver, but easy access to many of the same amenities in the Capital.
Some notable things we enjoy about Castle Rock are:
The huge outdoor outlet mall
Easy access to Interstate 25
Proximity to the Chatfield Farms open space
Best places to live in Castle Rock neighborhoods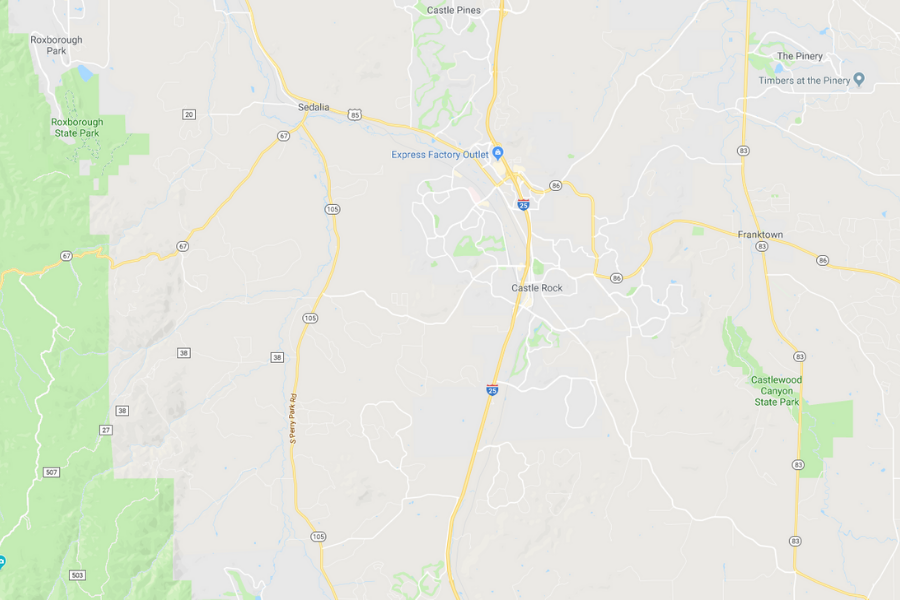 Hoping to be close to Denver? Consider moving to Castle Rock, Colorado. Here are some of the best areas.
The Meadows
Castlewood Ranch
Northeast Castle Rock
Castle Pines
Keene Ranch
6. Pueblo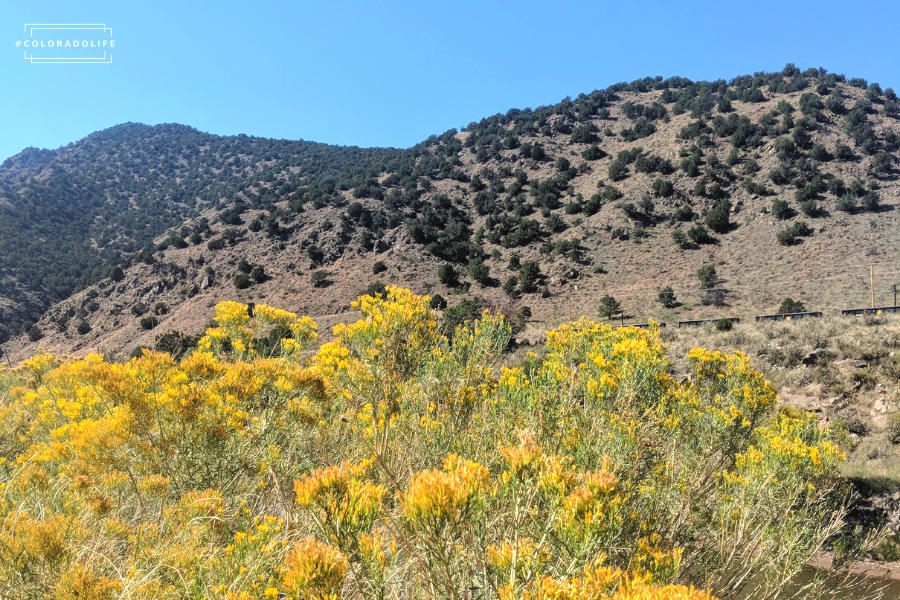 The most southern city on our list, Pueblo offers quite a different feel from the others along the Front Range. It is located in what is called the "High Desert" part of Colorado.
The weather here is very dry and hot compared to the other cities along the Front Range. But with beautiful mountain views and access to a large state park, Pueblo is a good choice for affordable housing with lower cost of living.
What are some fun things to do in Pueblo?
Pueblo Reservoir is a much-appreciated getaway from the summer heat and allows for kayaking, boating, swimming and wildlife viewing. This body of water is often referred to as a fishing "hot spot" by locals.
It is also the main destination for festivals and popular outdoor events. Pueblo is home to the Colorado State Fair and the Chile & Frijoles Festival every year.
Best places to live in Pueblo neighborhoods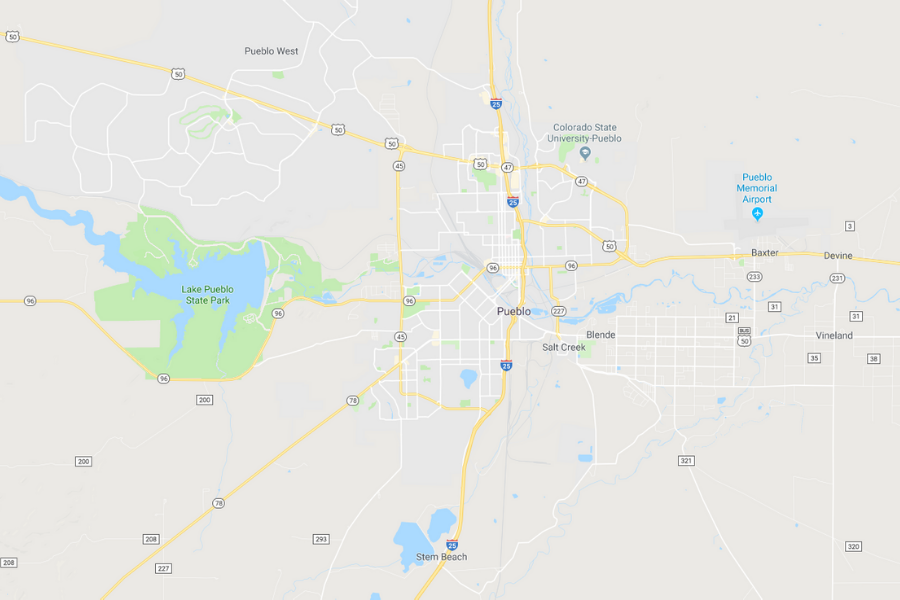 If you're considering Pueblo, Colorado as the place to live, see this list of the best neighborhoods.
Eagleridge Estates
Regency Park
South Pointe
Colorado State University
Pueblo West
Lake Pueblo State Park
Things to do in the Front Range (by category)
There are literally endless things to do and places to explore in Colorado. So, we've narrowed down this list to some of our favorite things to experience along the Front Range.
Outdoor experiences
Red Rocks Amphitheater
Garden of the Gods
Chautauqua Park
Lake Dillon
Denver Botanic Gardens
Boulder Reservoir
Manitou Incline
The Continental Divide
The Royal Gorge
Tours and museums
Denver Art Museum
Local beer and brewery tours
Union Station
Concerts at 1STBANK Center
Denver Museum of Nature & Science
Food and restaurants
Larkburger
Mountain Sun
Hapa Sushi
Oak at Fourteenth
Rubio's Coastal Grill
Snooze Eatery
Sprig Eats
Alpine Modern Cafe
Sweet Cow
Denver Biscuit Co.
Bamboo Sushi
Local gems
Boulder Book Store
Pearl Street Mall
Coors Brewing Company
Mile High Stadium
Boulder Dushanbe Teahouse
16th Street Mall
Casa Bonita
Colorado Front Range map
When looking at a map of the Front Range, you can see how close each city is to the mountains. They're located north and south along the Rocky Mountain range!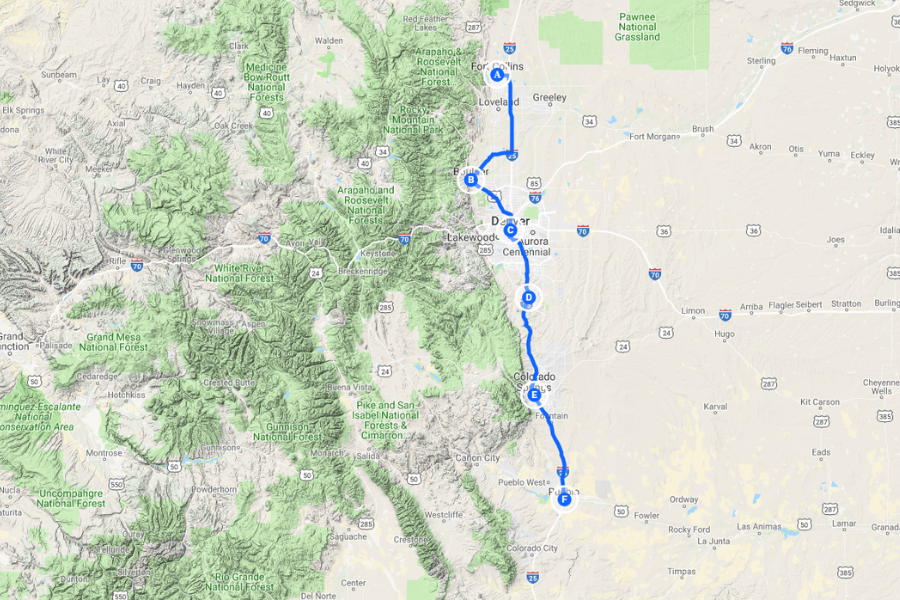 A = Fort Collins, B = Boulder, C = Denver, D = Castle Rock, E = Colorado Springs, F = Pueblo.
---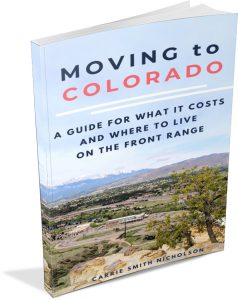 Need more ideas for the best places to live in Colorado? Be sure to listen to our podcast episode about Moving to Colorado and subscribe to future episodes for free in iTunes or Spotify.
And check out our new book, Moving to Colorado: A Guide for What it Costs and Where to Live on the Front Range, which is available on Amazon.
---