A Beginner's Guide to Colorado Theater Culture
This website may contain affiliate links and we may be compensated (at no cost to you!).
Colorado theater has a special place in the land of entertainment. And to help us tackle this topic, I'm joined by special guest, Alex Miller of OnStageColorado.
We discuss what makes the theater scene here so vibrant and unique!
Plus, you'll find out where to find both popular and tucked-away theaters in Colorado, and how to start attending shows if you're a beginner theater-goer.
About Alex Miller from OnStageColorado
Alex is a resident of Highlands Ranch and his day job is running a blog for a high-tech company in the Denver area.
He typically sees one to three plays per week here in Colorado. In September 2018, he founded OnStageColorado.com as a resource to help other theater fans find the perfect performance for them.
OnStage Colorado is organized around a calendar, which brings together the schedules of the more than 100 theaters around the state.
You can sort by date, location, or type of performance (drama, musical, etc.), and is the only resource online that shows you every performance happening around the state in one place.
You can also subscribe to his podcast the OnStage Colorado Podcast.
You'll hear interviews with actors, directors, and playwrights to learn more about the artistry that goes into every performance.
What is the theater scene like in Colorado?
Since Alex began covering theater as a journalist in the 90s, a lot has changed. But the most exciting thing about theater in Colorado is how strong the presence actually is.
There are more professional theaters in Colorado now than there were when he started reviewing plays.
With more than 130 active theaters and 13 professional theater companies, there is a strong theater culture in Colorado.
And that's not even counting the youth theaters, college theater companies, and community theaters!
Even though we live in Colorado, and Ryan is a Colorado native, we were actually pretty unaware that there is such an active theater community in Colorado.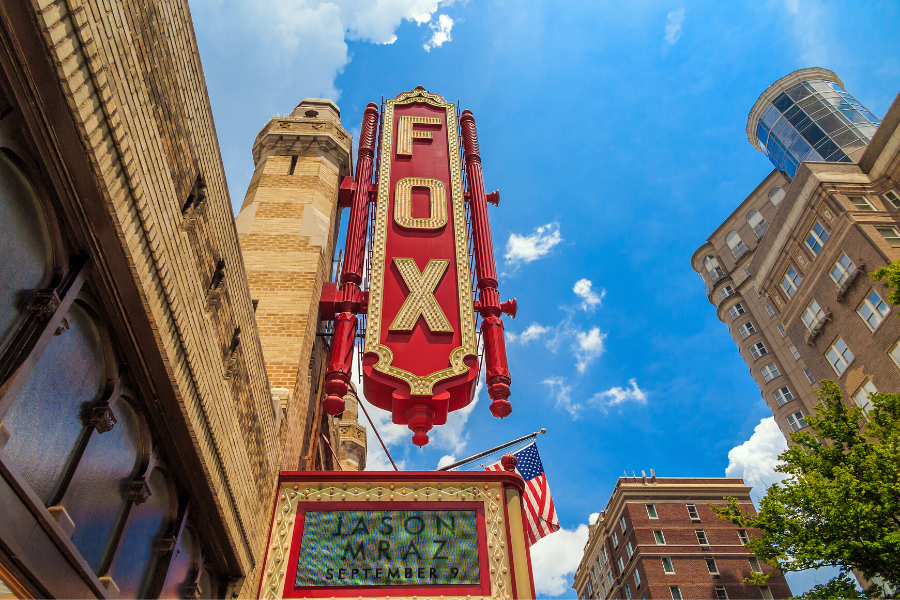 What are the best theater companies in Colorado?
If you're looking to attend the theater in Colorado, there are many options to choose from to suit your interests and budget.
Here are the best theater companies starting in Denver and moving to the surrounding areas.
1. Denver Center for the Performing Arts
The largest professional theater company in Colorado is the Denver Center for the Performing Arts.
With half a dozen theaters in the company, Denver Center is by far the largest company in the state.
When touring Broadway performances visit Colorado, the Denver Center will host them. In addition to the touring performances, Denver Center has their own theatre company that puts on great performances.
At the time of this writing, Shakespeare's Twelfth Night has recently opened.
Located on 14th St. and Curtis St. in downtown Denver, you'll find a wide variety of plays at every price point.
Touring Broadway productions will be much more expensive than some other shows, but you will be floored by the stellar quality of every performance at the Denver Center!
2. Aurora Fox Arts Center and Vintage Theatre
Two great theaters east of Denver are the Aurora Fox Arts Center and the Vintage Theatre. Both theaters are smaller but very active in Aurora.
Aurora Fox is in their 35th season, and has a deep list of performances throughout the year.
For those who love the theater, or if you're not sure which plays will appeal to you, Aurora Fox offers Flex Passes.
These passes work like a subscription pass to attend multiple shows throughout the year at just $15 per show!
This is a great option to save money or to give as a gift to a theater lover in your life.
The Vintage Theatre has recently released their 2020 season schedule. And with early bird subscription pricing, you can get tickets to half or all 12 of the scheduled productions for less than $20 per ticket.
3. Curious Theatre Company
The slogan of Curious Theatre Company is "no guts, no story."
Located in Denver, Curious Theatre Company engages the community in important contemporary issues through provocative modern theatre.
Their work can be more challenging, intellectual, and is sure to leave an impression on the audience.
4. Equinox Theater
Located in the heart of Denver's Northside neighborhood at the historic Bug Theatre is the Equinox Theatre.
It offers a modern selection of productions that will entertain a younger audience than you usually expect at the theater and has entertained audiences for more than 10 seasons.
5. Thunder River Theatre Company
Since 2010, Thunder River Theatre Company in Denver has provided audiences with a selection of performances ranging from the classical canon to contemporary American playwrights.
Every year more than 3,000 theater-goers attend Thunder River Theatre for an exciting and award-winning performances from late September through early July.
6. Cherry Creek Theatre
In the heart of Denver, Cherry Creek Theatre debuted in 2011 as the creative vision of a group of Cherry Creek North residents.
Since then, Cherry Creek has found a permanent home at the Mizel Arts and Culture Center's Pluss Theatre, and has entertained audiences with stellar performances for 10 seasons.
While they only offer a few shows a year, Cherry Creek Theatre is proud to bring quality, thought-provoking professional theater to Denver.
7. Benchmark Theatre
Just southwest of Denver in Lakewood, Colorado is the Benchmark Theatre. It is proudly located in the 40 West Arts Creative District.
Relatively new on the scene, Benchmark opened in 2016 with a mission to stimulate conversations about the universal human experience. As they say on their website, they "do theater with intention."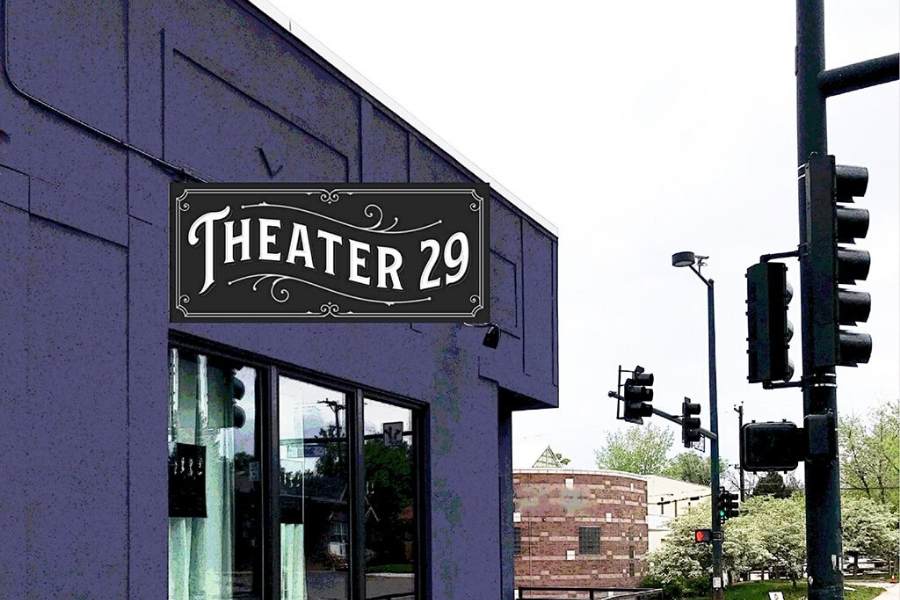 Benchmark offers multiple productions throughout the year with relatable and challenging themes in a casual setting.
8. Phamaly Theatre Company
For the last 31 seasons, Phamaly Theatre Company has made the performing arts accessible to people of all abilities.
Phamaly produces professional plays and musicals that exclusively feature actors with all nature of disabilities.
They are also known for reinventing established works as well as creating some of the most entertaining and moving experiences you'll find in Denver.
9. Arvada Center for the Arts and Humanities
The other large company in Colorado is the Arvada Center for the Arts and Humanities.
With two stages, you'll find incredible performances hosted in Arvada, Colorado, northwest of Denver.
Whether you're looking for a musical, play, children's theater, or a student performance, there is always something exciting happening at the Arvada Center.
10. Boulder Ensemble Theater Company
The national award-winning Boulder Ensemble Theatre Company produces entertaining, vibrant, thought-provoking, powerful plays at the Dairy Arts Center in Boulder.
The Dairy Arts Center, by the way, is Boulder's center for creativity since 1992, and is full of opportunities for you to explore more arts and culture in Boulder.
The Boulder Ensemble Theater performs an excellent selection of performances from fall through spring.
11. Miners Alley Playhouse
In Golden, Colorado, you'll find more than just another theater.
The Miners Alley Playhouse offers a great selection of adult and children's performances throughout the year.
And you can grab a drink at the saloon at the theater and bring it with you to the performance!
12. Colorado Springs Fine Arts Center at Colorado College
The Fine Arts Center at Colorado College in Colorado Springs began in 1919 as the Broadmoor Art Academy.
In addition to a museum and art school, the award-winning and critically acclaimed theater at FAC offers an annual season of musicals, comedies and dramas.
13. Springs Ensemble Theatre
At the Springs Ensemble Theatre, also in Colorado Springs, performs nothing but intimate live productions in collaboration with artists throughout the CO Springs area.
Springs Ensemble Theatre tells diverse stories on their stage to explore the human condition. Their performances engage the audience and the community while inspiring imagination.
This is the place to go if you're looking to push the envelope of what theater can do.
14. Bas Bleu Theatre Company
In Fort Collins, Colorado, the Bas Bleu Theatre Company has provided the community with exhilarating theatre in an intimate venue for 28 years.
Bas Bleu offers five mainstage shows five Readers' Theatre plays, and many special performances throughout the year.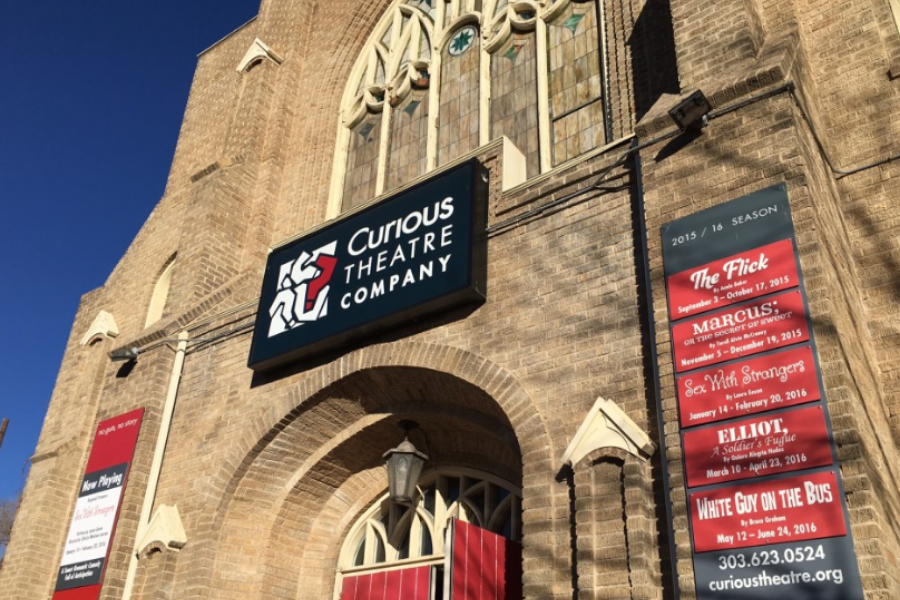 View original artwork in the Gallery Bleu and experience some of the best dramatic performance, improv comedy, concerts, readings and more at the Tom Sutherland Stage!
What are the best kept secrets in Colorado theater?
If you're looking for the best-kept secrets in the Colorado theater scene, check out these top picks.
15. The Lake Dillon Theatre Company
In the mountain town of Silverthorne, The Lake Dillon Theatre Company performs in an $8 million theater.
The town built this theater for the community and it has grown from a seasonal community theatre to a year-round professional theatre.
The Lake Dillon Theatre produces multiple plays throughout the year, with more performances during the summer months, as well as family-friendly plays and musicals.
16. Breckenridge Backstage Theatre
In Breckenridge, the Backstage Theatre offers a variety of performances throughout the year, as they have done for 45 seasons.
Backstage is proud to hold the title of the oldest year-round theater company on Colorado's western slope.
You'll find a selection of professional performances and a few community plays, including kids from the Student Theatre Enrichment program in at least one production per year.
They also offer seasonal performances you can't miss!
17. Creede Repertory Theater
Creede, Colorado is a small town in southern Colorado, and is the only incorporated municipality in Mineral County.
As of the 2010 census, there were only 290 residents in Creede.
Despite its remote location, Creede is host to the Creede Repertory Theatre. Actors from Chicago and New York come to perform during the summer season from May through September.
Founded in 1966, the Creede Repertory Theatre provides performs 7 to 10 productions each season, and is wildly popular for destination theater tourism.
Visitors can hike or fish during the day in the San Juan Mountains and see an award-winning performance at night.
18. Theater Aspen
Aspen, Colorado is not just a skiing destination! Throughout the summer, Theater Aspen hosts multiple outdoor performances in the heart of Rio Grande Park, just next to the river.
With daytime views of Aspen Mountain and nights filled with stars, theatre-goers are in for a treat with the added excitement of being outdoors.
2020 summer season passes are now on sale, and locals with a Roaring Fork Valley zip code can save even more!
19. Colorado Shakespeare Festival
For over 60 seasons, the Colorado Shakespeare Festival has delighted audiences with classic theatre under the stars.
The Colorado Shakespeare Festival is a professional theatre company in association with the University of Colorado Boulder.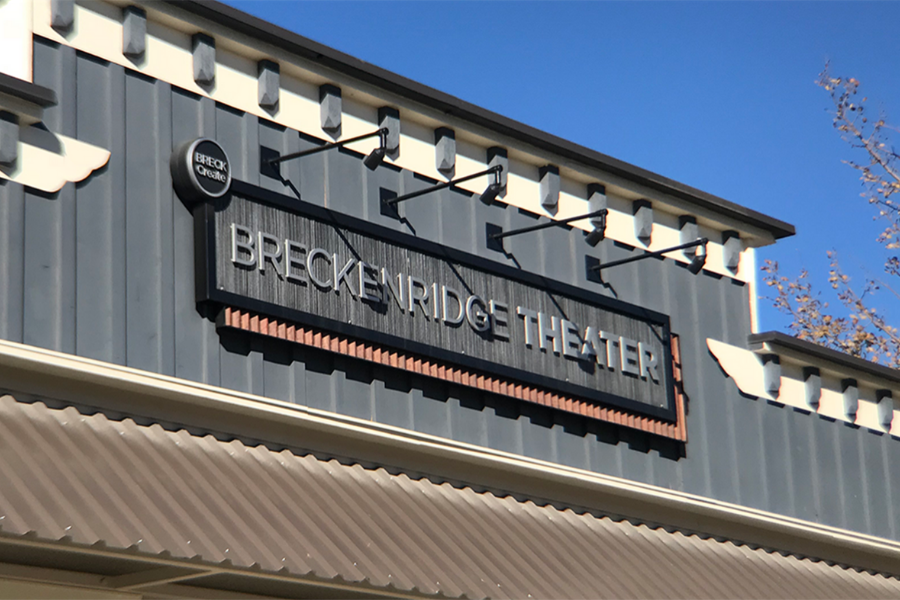 This company celebrates and explores the continued influence and vitality of Shakespeare with high-quality outdoor performances of his classic plays.
When is the best time of year to see theater in Colorado?
The most popular times of year for theater are in the summer, when many companies are performing outdoors and at festivals. But fall through early winter are great times for theater too.
Many theaters joke that November through December is their "Black Friday" season! Nearly every company will have some kind of holiday production, like A Christmas Carol or The Nutcracker.
During the summer through winter seasons, you'll find as many as 40 or 50 performances scheduled around the state.
Many companies will take a small break in the spring or early summer, but you'll still find plenty of performances to choose from somewhere in Colorado at every time of year.
How can beginners get started in the Colorado theater scene?
Alex says that one of the best ways to get started attending the theater is to go to something you might already be familiar with.
Start with what you know and love
For instance, right now Mamma Mia! is on stage at the Boulder Dinner Theatre, and The Spongebob Musical is coming soon to the Denver Center.
Look for local shows
As someone who lives in Colorado, you probably have a professional or community theater near you.
Not only can you explore theater close to home, smaller theaters are typically more affordable than performances in major cities.
Become a volunteer at a theater
For a full immersion experience in the world of theater, you can learn more about the world of theater by becoming a volunteer.
Most theaters are non-profits and could always use the support. You'll meet great people, and it's a wonderful way to unplug from TV and the internet while entering into something of a real-life fantasy world.
Attend a show that's more casual
Alex also stresses that theater is a lot more casual than it used to be. If you're worried that going to a play will be stuffy, choose a more relaxed performance.
Just silence your phone and enjoy yourself!
Many theaters are pretty laid back, and some even have a bar where you can buy drinks and bring them with you into the performance.
Bring the next generation
While it's true that you'll still see a lot of gray hair at the theater, many companies are engaging younger audiences.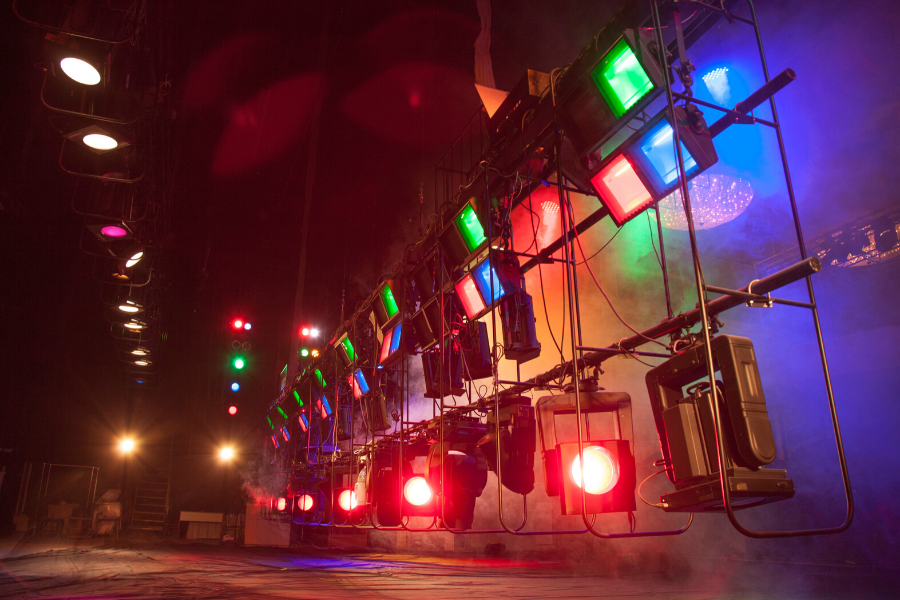 By moving toward more contemporary content, younger adults are reengaging with the theater, and many companies are reaching out to the next generation with great performances for kids and opportunities to act as well.
Bring the family to the theater, or make it a special date night (and leave the kiddos at home!).
Tickets to a play or musical will be more expensive than your average movie ticket, but the experience you'll have at a live performance will be so much greater than any movie!
How can you make the most of the theater culture in Colorado?
Learn what kind of theater makes you happy. Do some research about the theater and performance, to make sure it's a perfect fit for you.
It can be fun to be surprised by a play, but knowing your taste will help you really get the most out of your experience.
There's something for everyone here in Colorado! So go see something that will make you happy.
How do you find upcoming show recommendations?
Facebook can be a great resource to see what people are saying about a particular show or about a theater.
Head to the company's Facebook business page to read recent reviews and conversations that other theater-goers are sharing about their experiences.
Other great theater critics include:
These are great resources for reviews of productions around Denver and the surrounding areas.
The Colorado Theatre Guild is the state's theater organization and most theaters in Colorado are members of the guild.
Online, the guild provides a calendar and lots of resources to help you find the right performance for you.
And of course, you can always visit OnStage Colorado to find the perfect theater and performance for you.
OnStage Colorado is the only place where you can find every theater performance happening around the state in an easily searchable platform.
In addition to an extensive calendar of performances, OnStage Colorado hosts a podcast with interviews of the directors, actors, and playwrights.
Plus, they send out a weekly email newsletter that lists every show that is starting and reviews of what is out right now.