A Book Lover's Guide to Visiting the Boulder Bookstore
This website may contain affiliate links and we may be compensated (at no cost to you!).
The Boulder Bookstore has been a staple on Pearl Street in Boulder, Colorado since 1973 and it continues to be a local treasure.
The store is owned and operated by David Bolduc and embodies what you'd expect from a traditional bookstore.
As Boulder's largest independent bookstore, the Boulder Book Store covers over 20,000 square feet and three floors.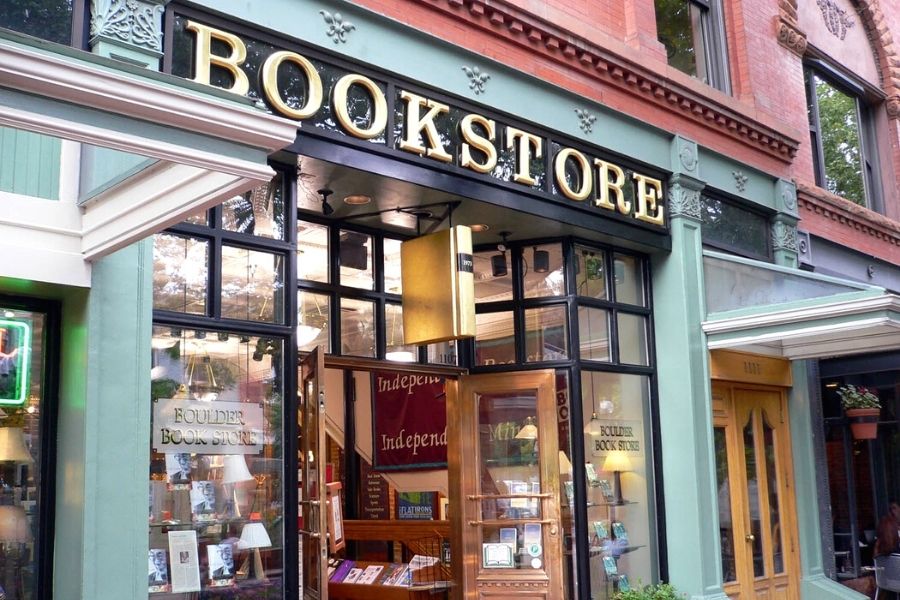 And with more than 100,000 titles, the bookstore boasts an extensive collection of books that can compete with any big box book retailer.
You can spend hours perusing the shelves, reading book summaries, and exploring new titles.
Not to mention that the Boulder Bookstore is located on Pearl Street, next to many other cool shops and delicious restaurants.
As a book lover, a visit to the Boulder Book Store is a must.
In this guide, you'll learn exactly what to expect and how to make the most out of your trip.
The history of the Boulder Book Store
The Boulder Book Store has been a full-service general bookstore since it opened in 1973.
It began with only 10 bookcases and 5 employees. Since then, it has been named the Best of Boulder by local papers every year since 1987.
These days the Boulder Bookstore employs about 50 people and has more than 100,000 book titles on three different floors.
In 1991, the owner, David Bolduc, remodeled the store to have a more feng shui design and user-friendly experience.
The remodeling included energy-efficient lighting, heating, new windows and a historic tin ceiling replica.
The Upper North Room was purchased in 1194 and annexed into the building. Because of this it received the nickname of "the Annex".
The main Ballroom hosts more than 200 events every year and over 150 authors are welcomed for book signings and readings.
Visiting the Boulder Bookstore
The Boulder Book Store is located at 1107 Pearl Street in Boulder, Colorado.
Operating hours are Monday-Saturday from 10:30am to 8:30pm and Sunday from 11am-7pm.
The building is centrally located and surrounded by yummy local eateries like Pasta Jay's, The Kitchen, and SALT.
In-store shopping & special orders
Truly the best way to experience the Boulder Book Store is to shop in-store.
Book lovers can take time to look through the wooden bookshelves, or walk up-and-down the three floors.
Each section and floor of the bookstore is divided into specific categories and areas, so you can easily find a book on any subject.
And if you're looking for a book that isn't available in store, you can work with an employee to make a special order.
As you make your special order, have it delivered to the store within 3-5 days or have it shipped directly to your home.
If you don't have time for in-store shopping, check out the curbside pickup service.
Local author features
One of the best things about the Boulder Book Store is that they are truly a local gem.
They are very invested in local authors and do their part to feature events, book signings, and book launches to support the community.
If you're looking for a local author to support, or books of local interest, we highly recommend checking out the Local Author showcase.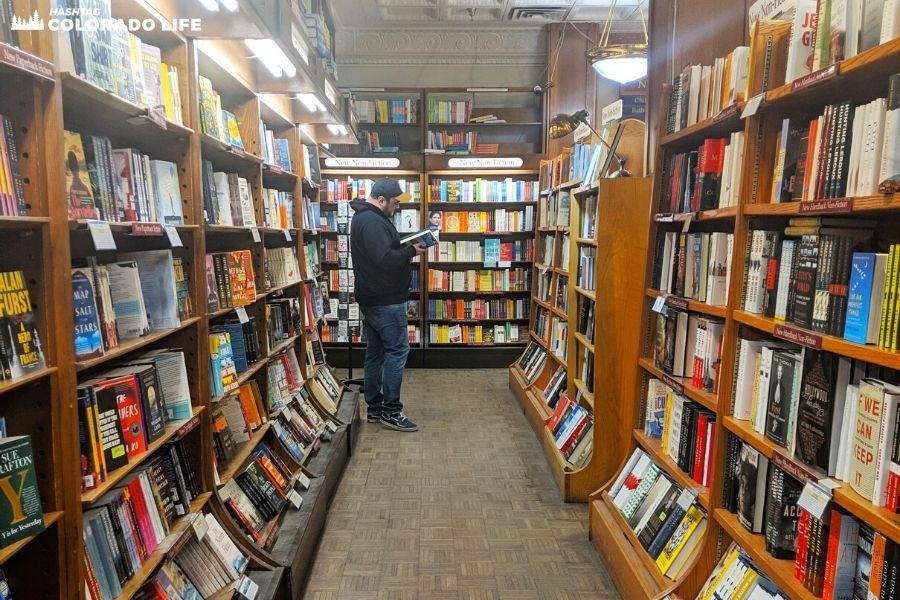 Staff recommendations
The local staff are highly knowledgeable and passionate about books, so you'll be sure to find information on nearly every subject area.
The Staff Picks, or staff recommendations, area of the store is near the front entrance.
It often includes bestsellers or monthly reads that are popular based on seasons or holidays.
There is something for everyone, at every reading level!
Check out the current Staff Picks from each employee, or browse the store's YouTube channel.
Buy, sell or trade used books
Another way to support the Boulder Book Store is by trading or selling used books.
On the main floor of the store is the Recently Acquired Used Books case.
Bring your used books to the Curbside Pickup area or call the store to let them know you are dropping them off.
A bookseller will meet up with you to take your info and review the books.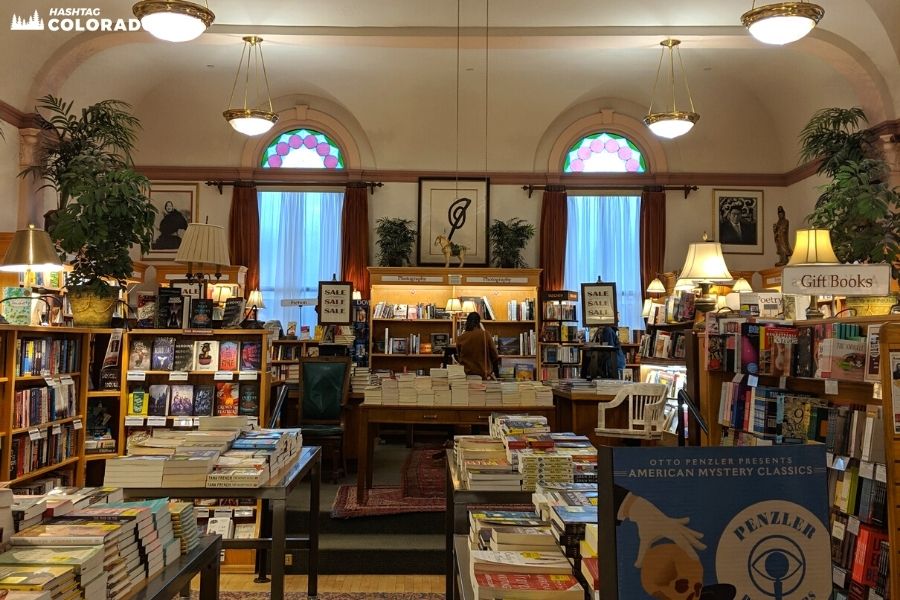 If you're looking to sell used books, payment will be received in the form of a check or store credit.
There are some guidelines for books that the store will take and will not accept. Be sure to read the most recent updates before contacting the store.
Buying times are Monday-Sunday from 11am-7pm.
Upcoming events
As a book enthusiast you will always find something fun happening at the Boulder Book Store.
Not only do they host up to 200 events per year but smaller events are happening each week.
Some events are held in-person with author signings and meet-and-greets, while others are hosted virtually on Zoom.
Check out the store's upcoming Events Calendar to find an event, signing, or reading to participate in.
Just click the event to learn more about it. Most events are completely free and open to the public.
These are just a few of the awesome reasons to visit the Boulder Book Store in Boulder, Colorado.
You won't soon forget your experience!
Plus, you will feel good knowing that you are supporting the local community.