5 Best Things to Do at Ameristar Black Hawk in Colorado
This website may contain affiliate links and we may be compensated (at no cost to you!).
As Colorado residents are well aware (and visitors discover quickly), there's never any shortage of things to do in Denver.
There are excellent bars, restaurants, and breweries at every turn. There are pro sports franchises and concert and theater venues.
And there are all kinds of different neighborhoods and public spaces to explore.
With all of that said though, another thing that makes the city so special is that it's easy to plan a day trip from Denver.
There are a lot of destinations and attractions in its surroundings. Among those destinations and attractions is the Ameristar Casino Hotel in Black Hawk, Colorado.
Like the majority of states, Colorado does not yet allow in-person casinos on ordinary state land.
The city of Black Hawk is what is known as a "home rule municipality", which essentially means that it is a self-governing town.
As such, it is allowed to have fully operational casinos, and the result is that Denver has closer access to a legitimate gaming resort than most major cities across the U.S.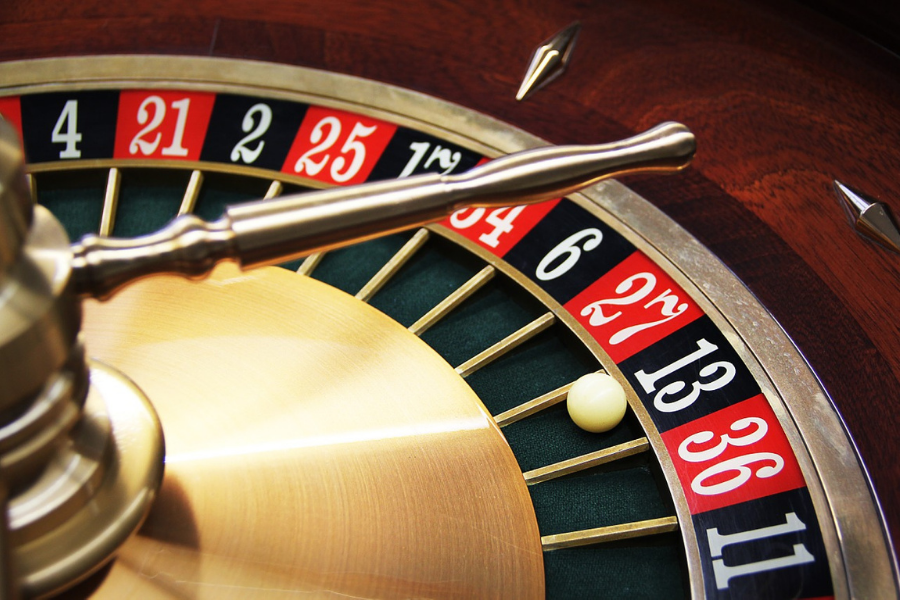 For those interested in this particular type of entertainment then, the Ameristar Black Hawk can become a favorite attraction in the Denver area.
In this guide, we're looking at five of the best things to do in Black Hawk at the Ameristar Casino Hotel.
1. Try the table games
Slots are the main attraction at most every casino, and we'll get to them below.
But for a mid-size casino, Ameristar Black Hawk actually has a pretty satisfying selection of table games as well.
Specifically, the casino offers live poker, blackjack, Pac Gow, roulette, and craps — all of which can make for exciting chances to try your luck (with just a little bit of skill factored in!).
Just make sure you refresh yourself on all of the rules and etiquette before you start playing.
If you're not used to casino gaming, Blackjack, and Roulette are inarguably the simplest games, with the most shallow learning curves.
Then again, many people most enjoy the intricacies of games like Poker or Craps (the latter being simple but a little tricky to get the hang of).
The bottom line is, there's a lot of fun to be had at the tables!
2. Seek out the trendy slots
Most any casino, including this one, will overwhelm you a bit with the selection of slots. There are flashing lights everywhere and all the games look about the same at a glance.
But thanks largely to the influence of online casinos, slot gaming is actually constantly evolving and improving these days.
And the result is that there are usually some options that are newer and more enjoyable than others.
One handy trick is to seek out news or reviews in the online gaming realm, which can help lead you to some of the newer machines featured inside casinos as well.
The slot review section on Gala Spins does a nice job of highlighting what people are liking in trendy games without going overboard.
You can also simply take to Google and research what brand new slots have emerged.
These little bits of research will help you get the most out of the slots at Ameristar Black Hawk.
3. Place a few sports bets
As with regular casino activity, sports betting is not legalized throughout Colorado.
However, a recent report at CBS Denver indicated that it's become a fast-growing element of the state's casinos.
And if, like so many Colorado residents, you have a passion for sports (college or professional), this makes for a fun opportunity!
The Ameristar Black Hawk does in fact have an in-house sportsbook, where you can place bets on virtually any major sport of your choice.
Some enjoy betting on individual games and hanging around the casino and hotel to watch for outcomes.
Others like to place more long-term wagers while visiting the facility.
4. Get outside
Casino getaways can be a ton of fun, and if you're staying in Denver and just heading to the Ameristar for a few hours, you'll want to stay at the facility.
However, if you're staying overnight at the hotel and you have more time, you might find you enjoy the casino experience all the more if you break it up a bit with some outdoor excursions.
The area around Black Hawk offers rock climbing, cycling, and — when the weather allows — skiing.
Additionally, USA Today details some excellent hiking options in the area, including some through Golden Gate Canyon State Park and the Arapahoe National Forest.
Find a way to get outside and enjoy some of this sort of activity and you'll be able to make more of a vacation out of your time at Ameristar Black Hawk.
Plus, those hours at the slots and gaming tables with a cocktail in hand are all the more satisfying if you've worn yourself out with some physical activity!
5. Visit Spa Monarch
Colorado residents are spoiled enough to hear "spa" and think of natural hot springs. It's one of the state's better luxuries, really.
But in Black Hawk, at the casino facility, Spa Monarch offers a more traditional experience.
Consisting of a spa lounge, various therapy and treatment options, a fitness center, and a rooftop pool with wonderful views.
It's an incredibly relaxing and rejuvenating place to spend some time.
If you're heading to Black Hawk for more than a single day, Spa Monarch is a must.
Hopefully this gives you a sense of what to expect visiting this wonderful casino resort so close to Denver. Have a great time!