18 Things to Know Before Making the Move to Colorful Colorado
This website may contain affiliate links and we may be compensated (at no cost to you!).
Colorado's population has reached an all-time high with about 5.8 million residents.
This means that more than 1.5 million people have been added to the state in the last 20 years. And Colorado continues to attract many new residents each year!
So, whether you're making the move from popular states like California and Texas, there are some important things to consider.
One crucial aspect is reviewing companies that offer long distance moving services. It's essential to find a reputable and reliable moving company that specializes in long-distance moves.
By researching and comparing different companies, you can ensure that you choose a service provider that meets your specific needs and requirements.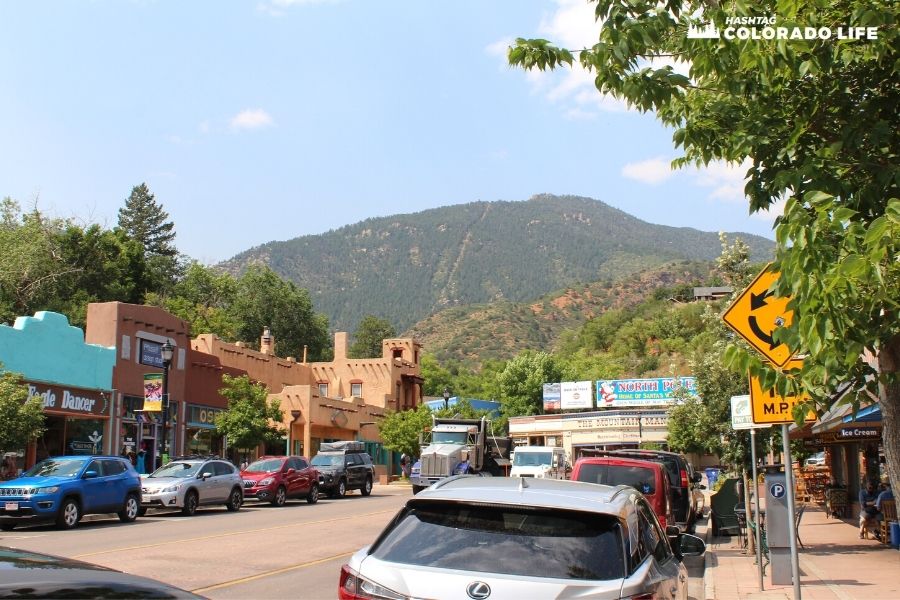 You may also need the help of state to state moving companies professionals, such as California Movers USA.
When we officially made the move to Colorado in 2015, we moved to Boulder.
Even though Ryan was born and raised in Colorado Springs, we wanted to live in a new city together.
Since then, we decided to purchase a home in Colorado Springs to be closer to family. And we continue to enjoy every minute of living here!
But with such rapid population growth here, a lot can change in just a few months.
As someone who didn't grow up in Colorado, there were a few lessons I learned quickly after living here.
These are different from anything I have experienced elsewhere, so I think they're worth a mention. And I share my best tips for successfully dealing with them!
Why move to Colorado?
We got our first taste of living in Colorado when we temporarily moved to Denver for 6 months.
We had been thinking of moving to Colorado from Texas for a couple years, but now we were really sold on the idea.
With all the cool cities, outdoor activities, and thriving food scene, Colorado has a lot to offer.
Maybe you feel this way too! And that's why you're thinking of making the move?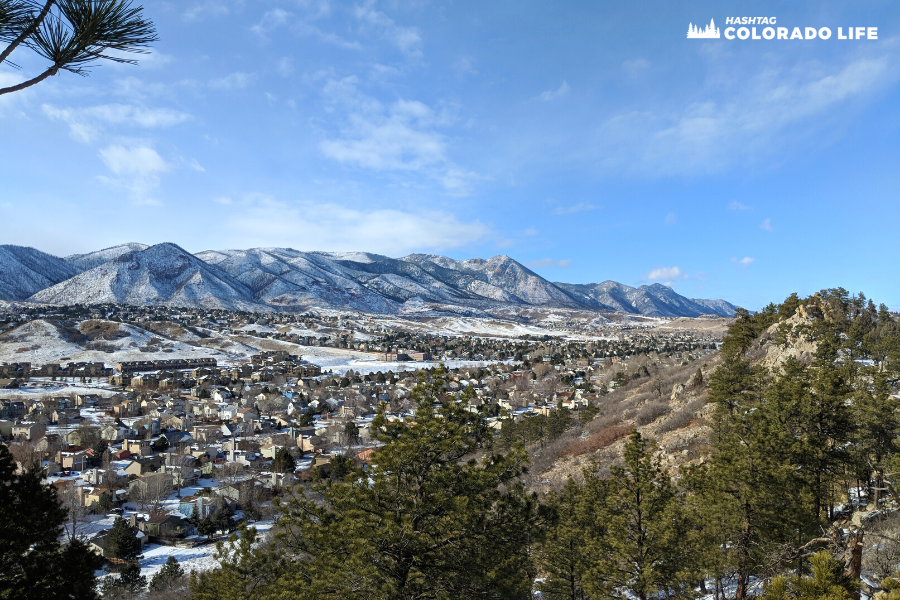 Narrow down your options
Do you want to live in downtown Denver? This thriving capital city has an enormous amount of culture, arts, food, and lifestyle available.
Due to the high demand, the cost of living is more expensive and there's a lot more traffic.
Do you want a slower, more budget-friendly lifestyle living in Colorado Springs?
One of the cheaper cities along the Front Range, "The Springs" as locals call it is home to the Olympic Training Center and a great family culture.
It allows you to live close to the mountains without breaking the bank.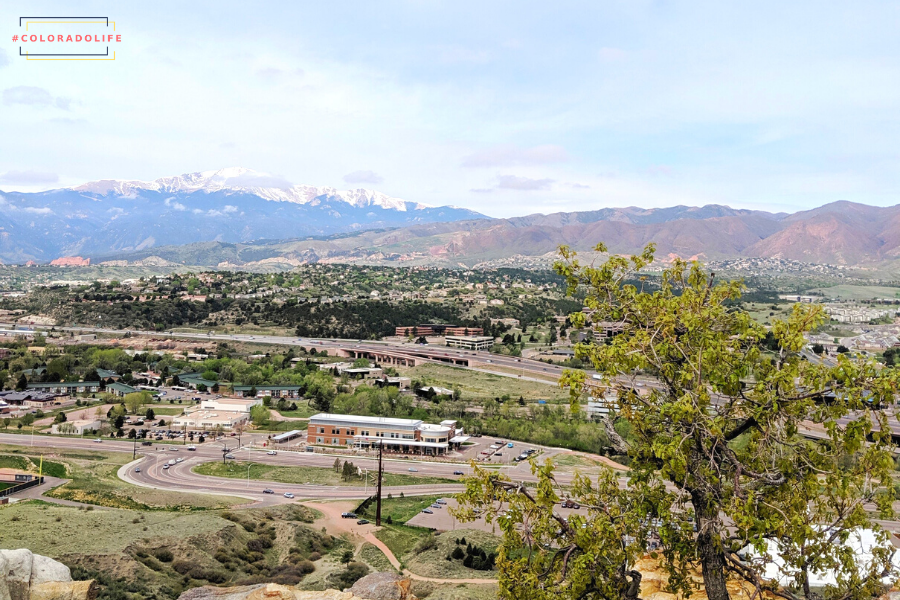 Or maybe you want to be closer to nature in a city like Ft. Collins or have a more balanced lifestyle of Boulder?
Cities like these make you feel like a real local and offer the perks of living in a smaller town but with close proximity to a big city like Denver.
There are definitely no shortage of options!
Related: The Cheapest Cities to Live in with Mountain Views
Start with your reasons for moving
Why are so many people making the move to Colorado? Everyone else's reasons are different.
Maybe you're looking for a better job, or are excited to live a healthier outdoors lifestyle.
To answer your question, we suggest starting with a simple checklist. Some of the things on our own list, were:
To be close to mountains
To have access to a healthier lifestyle
An environment that promoted more adventure and less work (and less stress!)
Closer proximity to family and friends
And to get outside and explore easily
Ultimately though, you want to find a place that fulfills the lifestyle you're wanting to create. That's what we did and we've never regretted our decision.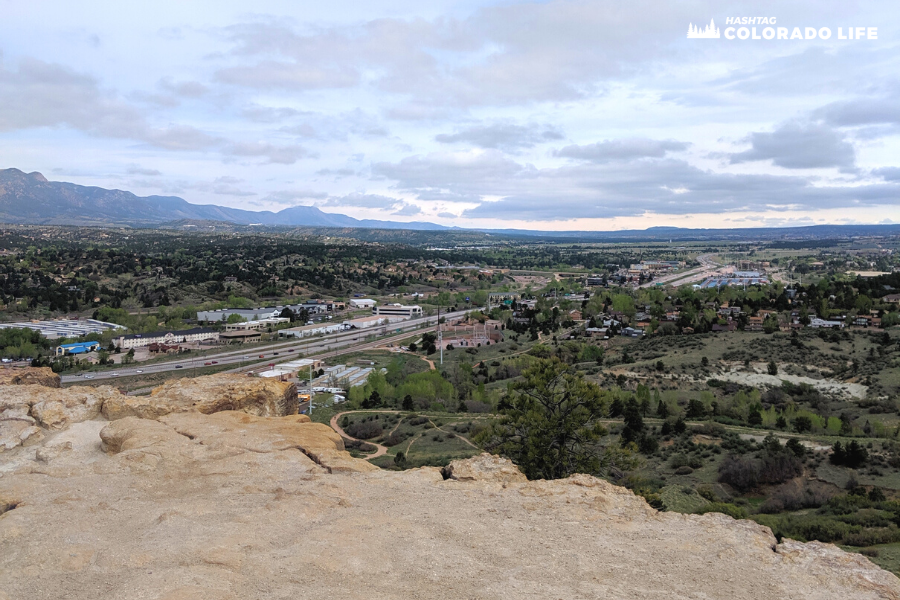 18 things you may not know about Colorado (until you move here!)
If you haven't lived in Colorado before, there are many unknowns — even if you've visited the state many times.
With growth being so fast here, a lot can change in just a few months.
Here are 18 things to expect when moving to Colorado.
1. The atmosphere is very dry
The air in Colorado is really, really dry. You will likely have to moisturize your skin more often, and watch out for nose bleeds and sore throats.
Also, be sure to drink more water than you think you need. It's extremely easy to get dehydrated in the Rocky Mountains, but drinking lots of water can help you avoid altitude sickness.
Consider investing in a humidifier to avoid having dry skin all the time.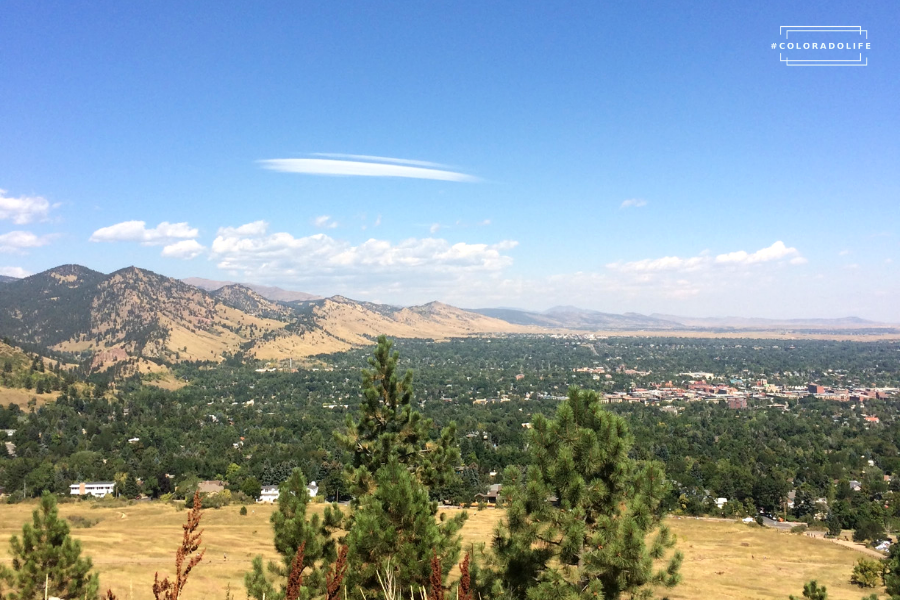 2. It takes time to adjust to altitude
Anywhere you visit in Colorado will have a change in elevation. Sometimes this means gaining elevation while other times it means descending.
.If you're not used to changes in elevation, you may have a bout with altitude sickness.
The symptoms of altitude sickness are very similar to the flu; headaches, nausea, dizziness, and fatigue.
Even after living in Colorado for the past 7 years, I still get hit with altitude sickness from time to time.
The best way to avoid this, is to adjust to the altitude slowly! Don't overexert yourself too quickly, and take time to rest when you're feeling any of the symptoms.
It's also important to drink lots of water and stay hydrated. Eat healthy food that gives your body energy so it can stay strong while acclimating.
3. Marijuana culture is the norm
Depending on which city you choose to live in Colorado, buying and selling marijuana is a normal thing.
Since it has been legalized, the weed culture is alive and well.
It's likely that some of your friends, neighbors, and even family members will purchase marijuana occasionally (and offer it to you as well).
Unlike other states in America, this topic is not taboo at all.
When we lived in Boulder we would smell weed being smoked on a daily basis. It's something you never get used to but it becomes the norm.
Fortunately though, many cities in Colorado (such as Colorado Springs) do not allow retail sale of marijuana within the city limits.
You may want to consider this when choosing the best place to live in Colorado.
4. The weather can change quickly
Much like when we lived in Texas, the weather in Colorado can change in an instant.
One day it can be hot and you'll be wearing shorts, while the next day's forecast will have hints of snow and you'll need multiple layers of clothing.
The seasons between fall and winter in Colorado can change quickly so always watch the weather closely.
And keep an extra jacket or pair of boots in your car at all times.
It's also smart to keep a bottle of travel sunscreen in your first aid kit to put on your face and arms when needed.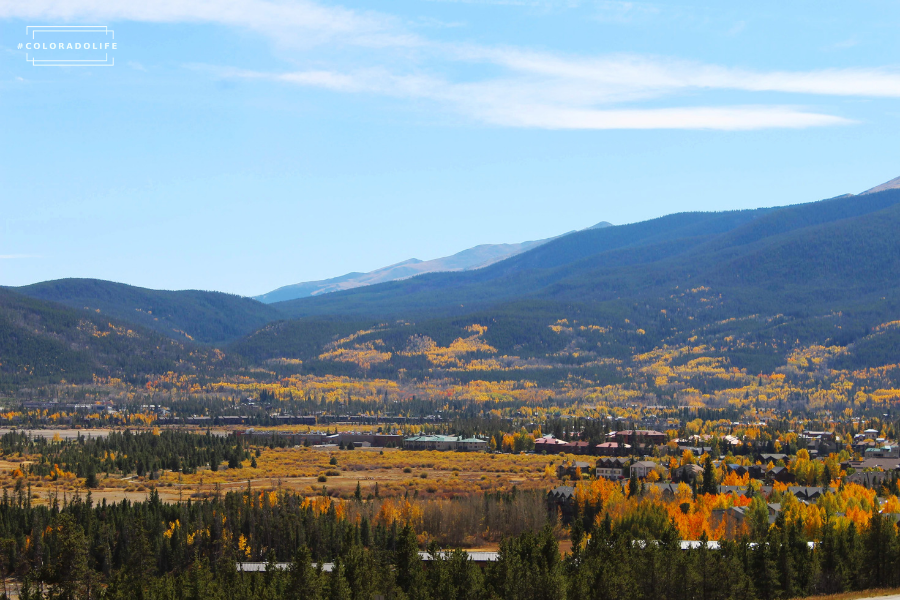 5. Going green is encouraged
Colorado makes it easy to live off the grid and go green. Each city has their own recycling program. With many restaurants and local businesses participating in as well.
The lifestyle here is much more health-centric and offers easy access to recycling and solar power.
Everyone who lives here enjoys being active and it's easy to get outside daily!
6. The housing market is expensive
Saying that the Colorado housing market is crazy is a bit of an understatement.
With about a quarter of a million people moving to Colorado every year, there's high demand and low supply.
Good apartments for rent are hard to find, and if you see a home you want to purchase, don't wait to put in an offer.
Otherwise you could lose out to another couple or family. Seriously!
When we secured our apartment in Boulder, we put down a deposit site-unseen.
Same thing happened when we bought our first home in Colorado, we put in an offer without even seeing it in person yet.
We based our decision on our real estate agent's feedback on the house!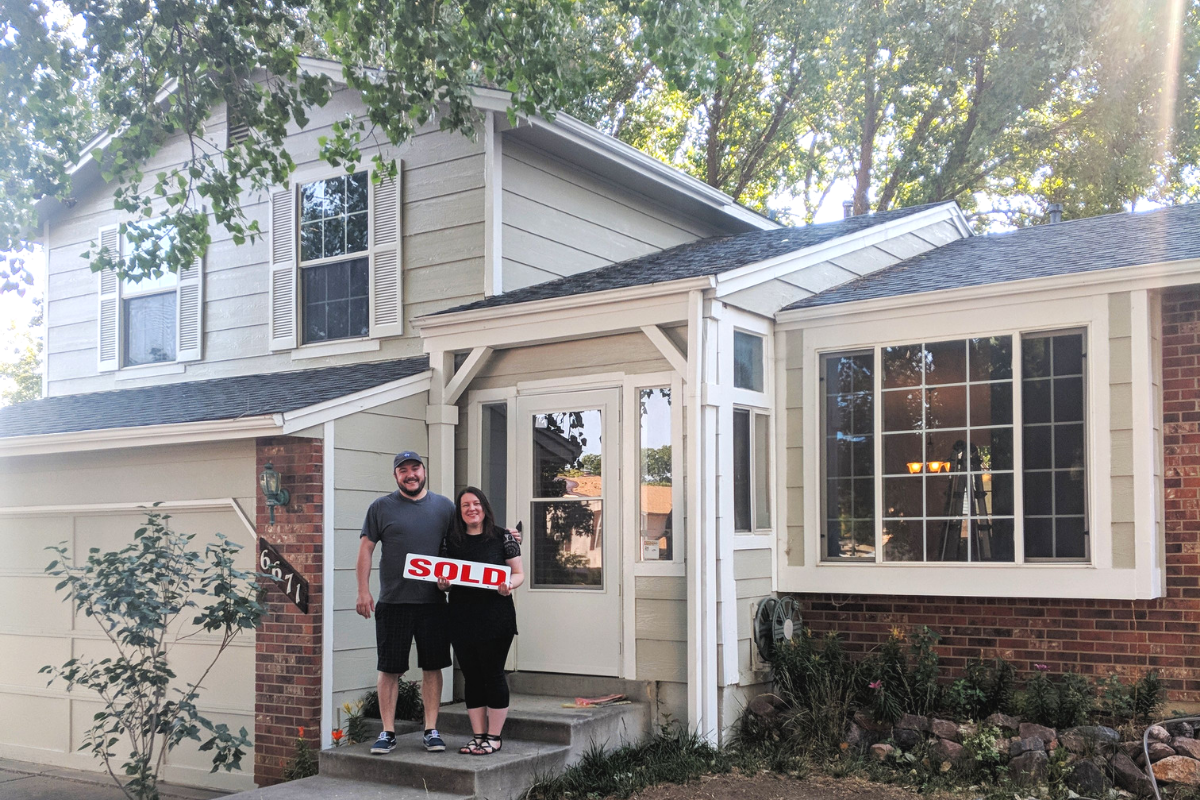 7. Job growth and services are expanding
Colorado cities have grown and expanded more than ever in the past few years. Because of this, there are a lot more jobs and services available for residents of the state.
According to The Denver Post, Colorado's job market is one of the strongest and most consistent in the nation, and has been since the mid-90's.
USAwage.com states that the most popular jobs are in retail, food prep and food service workers, and admin or medical careers.
The top paying jobs in Colorado in 2022 include obstetricians, surgeons, general practitioners, chief executives, and airline pilots or flight engineers.
The average salary in Denver, according to Payscale.com, is $76,000 per year. It lists occupations in the tech and software industries as the most popular for the city.
8. Traffic and crowds are on the rise
With any population growth comes "the sprawl". The towns are getting bigger and bigger with more infrastructure and less nature.
As the growth of Colorado continues to rise quickly, the roads and cities have not been able to keep up with the demand of vehicles and people.
With more people comes more crowds and traffic to contend with, as well as an increase of trash, pollution, and longer commutes.
The towns are getting bigger and bigger with less infrastructure and less nature.
In Colorado specifically, there are only one or two main roads to drive to get to many places because mountains restrict access and future road development.
Where I am from in Texas, there are many different roads and highways to take that help take the pressure off the traffic patterns. But not so in Colorado.
Sometimes, there will be an alternate route to your destination, but these are usually very convoluted or take more time despite lack of traffic. We do live near the mountains afterall!
Otherwise, there is usually only one main road available and everyone has to take it.
This can cause a lot of backup in traffic and extra time needed when traveling into the mountains.
For that reason, Ryan and I often ski on weekdays or see a show in the middle of the week to avoid rush hour and other traffic issues.
9. It's easy to feel like a local
Colorado's outdoor activities and general adventure attitude means you can quickly make new friends and become part of the community.
In each city that we have lived in along the Front Range, we were able to slip right in and feel welcomed.
One thing to note though is that as the state continues to grow, locals are not always kind to transplants.
Speaking from experience sometimes they can seem frustrated or upset that you moved here.
The main reason though is that they simply want you to help take care of their beloved state. And do not want to see it destroyed by troves of misuse.
This is why we encourage everyone to adhere to the rules of "Leave No Trace" when visiting or living in Colorado.
10. Most desirable state to live in
A recent survey showed that Colorado was named the most desirable state to live in, and with good reason.
Denver has been named as one of the best travel destinations in the world by Lonely Planet.
And according to a new ranking from U.S. News and World Report, Colorado Springs has been nominated as the most desirable city in the US.
11. The food scene is popular
The Colorado food scene, particularly in Denver, is growing and really developing into its own unique style and cuisine.
The state is establishing itself as being just as dignified and any other young city in the country.
Many of the state's restaurants are from James Beard award winners and nominees, as well as Top Chef contestants.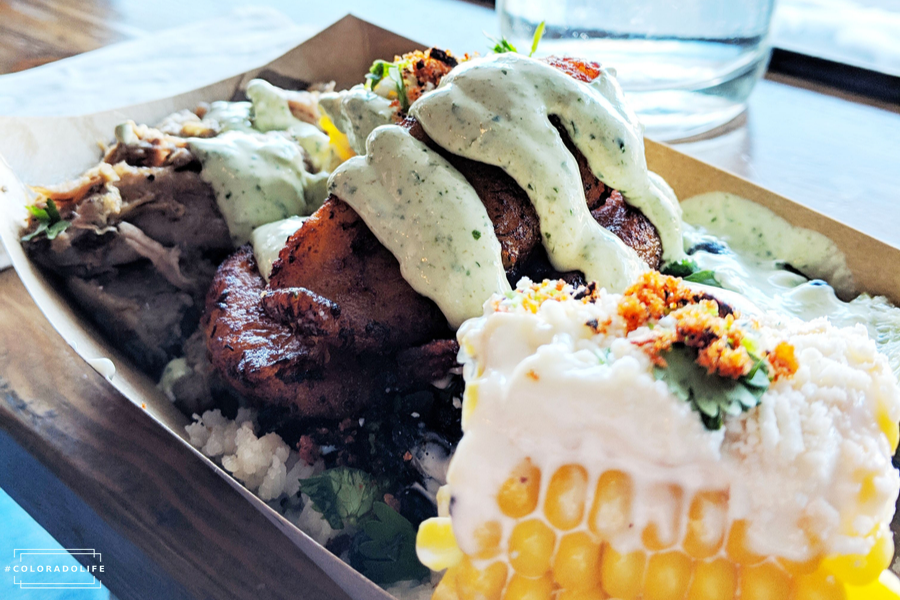 12. Everyone enjoys an active, outdoor lifestyle
The adventurous and outdoor lifestyle is a big draw to the state of Colorado.
Everyone has a healthy, outdoor-centered way of living that takes paramount above all else.
And to me this is the number one reason there is such a draw for others to move to this great square state.
There are endless hiking trails to explore and mountains to climb.
You'll never get bored with nature!
13. Colorado breweries are everywhere
When you talk about Colorado, the first thing that usually comes to mind is the craft beer brew scene.
In fact, Fort Collins is known as Colorado's beer capital.
There are so many different options, from local breweries to the Coors Brewery in Golden.
You'll find flavors and options for any beer connoisseur in your family.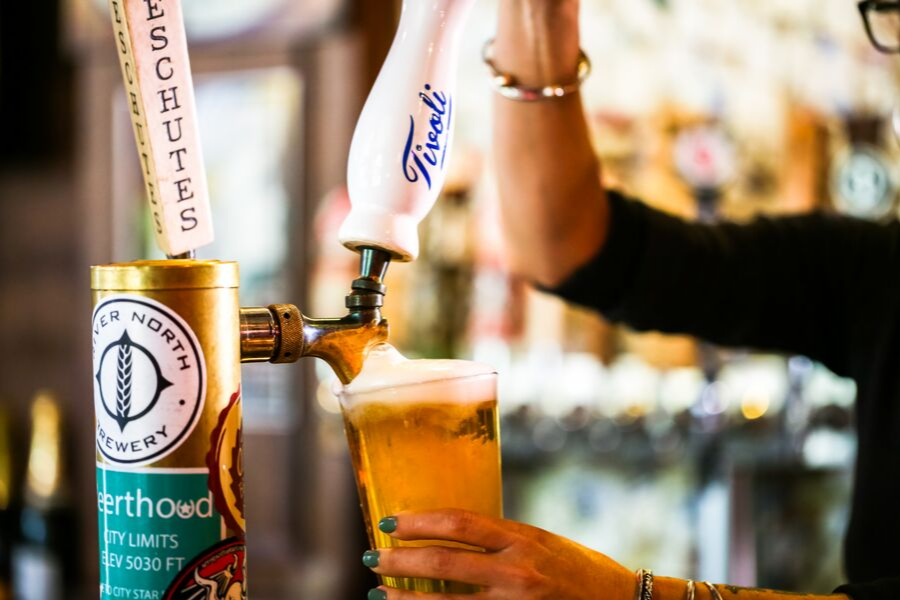 14. Pet owners will fit in seamlessly
Dog owners will especially feel at home in Colorado as there's really no better place to have a dog.
Many restaurants, hotels and even apartment buildings cater to and welcome dogs.
More specifically, Colorado Springs is very dog-friendly and welcoming to those with pets.
In addition, there are literally endless outdoor adventures for dogs to explore.
15. It's centrally located for easy travel
Colorado is centrally located next to many other popular states for traveling including, Utah and Wyoming.
There are many national and state parks to explore and numerous campgrounds for camping, hiking, and fishing.
If you're traveling internationally, Denver makes it very easy thanks to the Denver International Airport (DIA).
Jump on the train and get to Aspen, Vail, or Beaver Creek within just a few hours.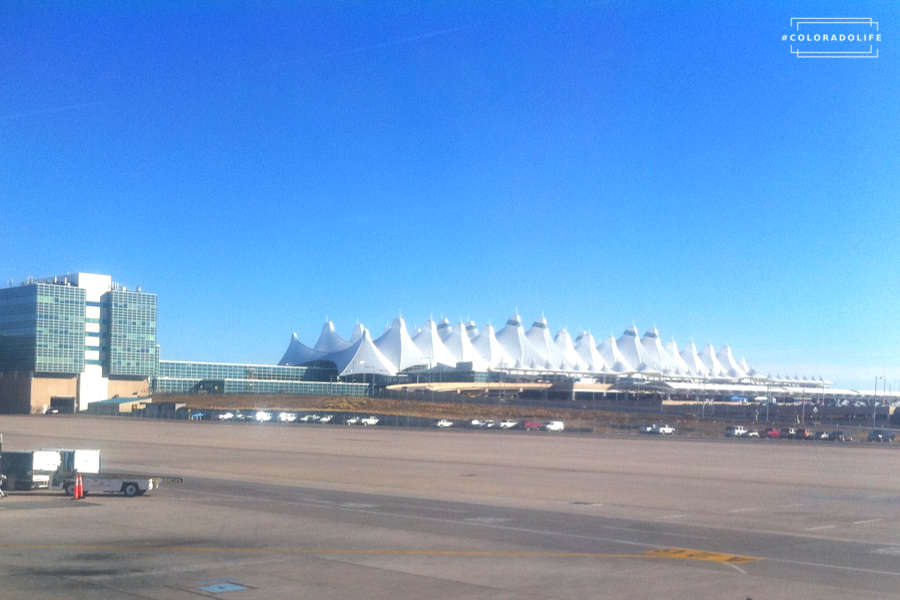 16. Finding a healthy work-life balance is easy
One of the main beliefs that Coloradans hold onto is that your life and career should both be fun and rewarding.
Time outside of the office is encouraged and meant to refresh and rejuvenate you.
With "Bike to Work" days and "Tube to Work" days in different cities within the state, finding a healthy work-life balance is all part of the daily routine.
17. The art culture is booming
With unique cuisine comes a unique art and theatre culture as well.
In Colorado you'll be able to experience a variety of museums, plays, and exciting activities daily.
The Denver Art Museum has hosted many educational and thrilling exhibits in the past, including a Star Wars exhibit, works from Leonardo Da Vinci, and limited displays from Claude Monet.
If you're into outdoor art in the form of gardens and nature, we highly recommend spending a day exploring the Denver Botanic Gardens.
No matter what time of year, the Botanic Gardens are gorgeous and offer a peaceful oasis in the middle of downtown Denver.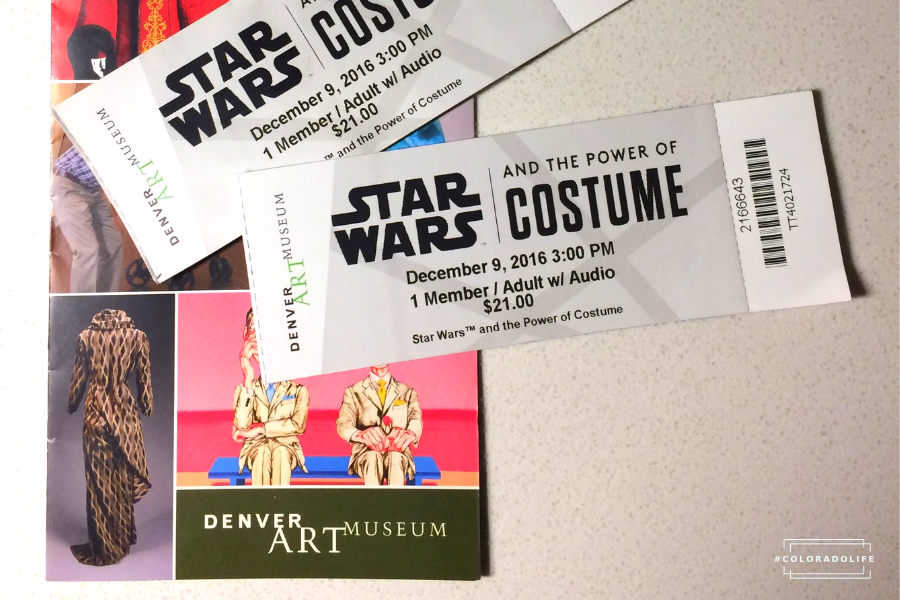 18. Sports fans will never get bored
Among other accolades, the Mile High City is well-known for the Mile High Stadium which is home to The Denver Broncos football team.
You'll also find games for Major League Baseball team thanks to the Colorado Rockies, and the National Hockey League ice hockey team, The Colorado Avalanche.
With more festivals and activities than ever, Colorado is without a doubt a great choice for yourself and your family!