How to Move to Colorado Without a Job and No Money
This website may contain affiliate links and we may be compensated (at no cost to you!).
When I moved to Colorado from Texas several years ago, I had just quit my accounting job.
I basically had no money saved up and no job prospects, but I knew that living in Colorado would be worth it.
Location is everything, right?!
I wanted to live close to the Rocky Mountains, national parks, and experience the beautiful scenery that the state has to offer.
Plus, there are endless days of sunshine, state parks, hiking trails, and outdoor activities for every season.
If I just took my time and was flexible, I knew I could make a good living in Colorado. And that's just what I did.
Here are useful tips that I used for how to move to Colorado without a job and no money in the bank.
1. Estimate the cost of moving
Moving across the country isn't easy and can be a pretty expensive endeavor.
With both of these factors working in tandem it can make moving incredibly stressful.
In 2016 we moved from Texas to Colorado to be closer to Ryan's family (he was born and raised here). It was nothing short of exhausting.
We calculated our moving costs in a spreadsheet and kept track of everything we spent and planned to spend.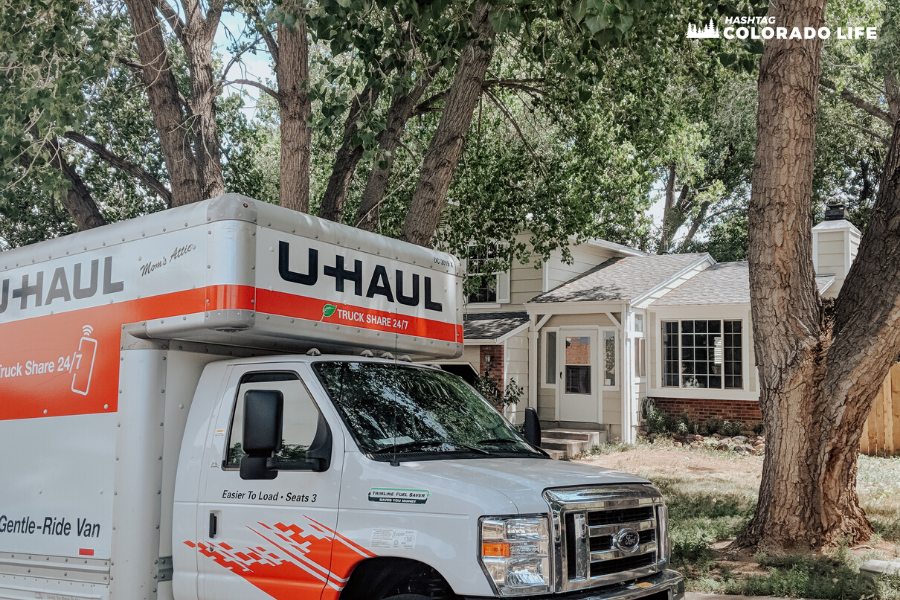 In total it cost us about $2,800 to move ourselves across the country. We didn't hire a moving company and DIY'd the entire thing.
This was the right move for us at the time and it may be the best route for you too. Or it might be a better idea for you to pay a moving company to help.
Either way, spend some time estimating the cost to move from your state to Colorado. This will give you an idea of what to expect so you can stay on budget.
2. Know your city's minimum wage
In January 2022, the state of Colorado increased the minimum wage to $12.56 per hour, an increase of 2.7% from the previous year.
This is much more than the national average. But not all cities within the state adhere to this number.
In fact, the city of Denver decided to raise their minimum wage even further, to $15.87 this year.
This means that Denver's minimum wage is more than double the Federal minimum wage rate.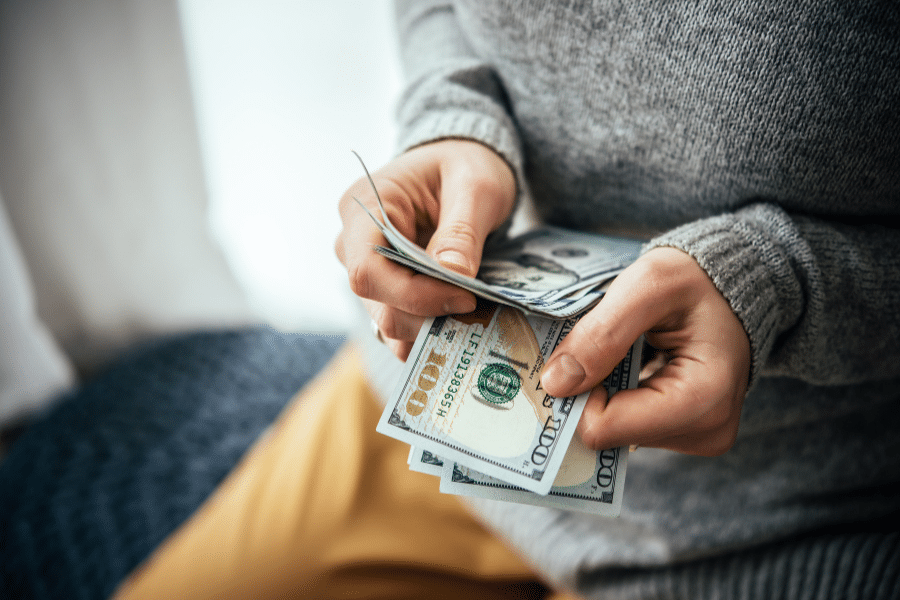 Depending on which city you choose to move to in Colorado, you may be able to get paid more than the state minimum wage.
But beware that the cost of living in the Mile High City, and other mountain towns, is usually a lot higher.
So, it may balance out to be the same in the end.
3. Apply for jobs in high demand
With the rapid economic growth of the Centennial state, it's no wonder that the housing market and the job market are rapidly growing as well.
New jobs are becoming available with an ever-increasing demand, which means there's lots of opportunity for you to find work.
Check out career resources and job posting sites like to find jobs in Colorado that are in-demand within your field of expertise.
Seek out sites like LinkedIn, Glassdoor, SimplyHired, or ZipRecruiter. Or check out the post masters DNP program that's available online in Colorado with classes starting soon.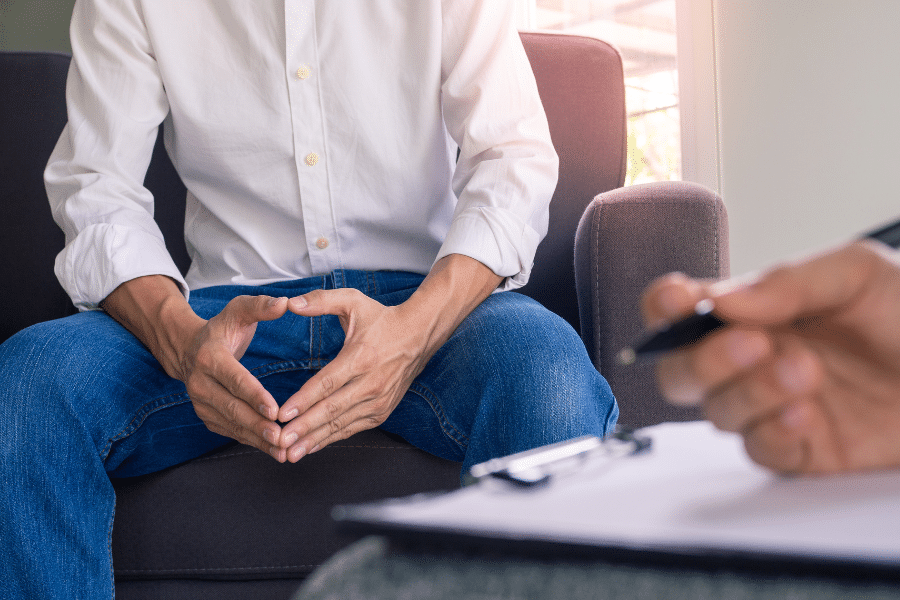 If you're looking for a job in Denver specifically, I recommend using the Job Center resource on the Denver Gov website.
Some of the top jobs in Colorado that are in high demand this year include:
Chief executives
Computer software engineers
Obstetricians and Gynecologists
Dentists and Oral Surgeons
Database administrators
Physical therapists
Psychiatrists
Environmental engineers
If you have experience in any of these fields, you should have no problem finding an open position to apply for.
If you're a student, or have graduated recently, talk to a school or university (even if you never attended) where you currently live.
Then check to see if they have any affiliations or sister schools in the area you are hoping to live in Colorado.
Sometimes those schools can put you in contact with a student resource, or you can make connections from a sorority, who can help point you in the right direction.
4. Work seasonally in a mountain town
The entire state of Colorado is dictated by the seasons, and local mountain towns are no different.
The job markets in these summer and winter towns can be competitive, but there is definitely no shortage of help needed.
You will likely find job openings in marketing, hospitality, customer service, food & beverage, and retail.
During the winter you can look for resort jobs on sites like MountainJobs.com. Companies will literally pay you to live in a ski town for the winter season.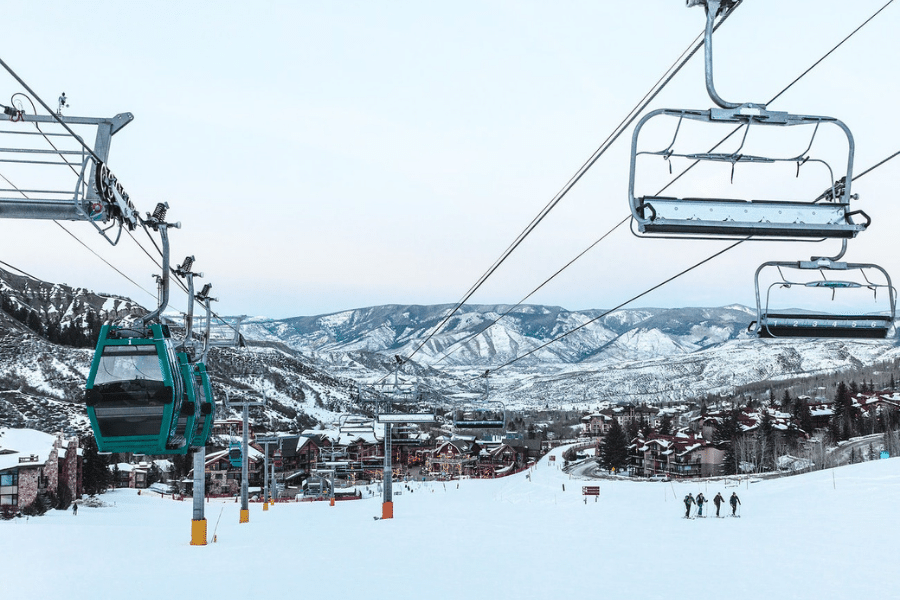 Or during the summer you can work a seasonal job managing outdoor activities offered in warmer months.
If you enjoy getting paid to ski or being compensated to spend time outdoors, then a seasonal Colorado job might be for you.
Some jobs in these mountain towns offer benefits like health insurance and lift passes, or maybe even employee housing.
But beware that many Colorado ski towns have a high cost of living and can even be some of the most expensive places to live in the state.
5. Know the cost of living in Colorado
Like most cities across the United States, Colorado is all about location, location, location. But that can often come with a high price tag.
The cost of living in a city like Denver could set you back $1,500 to $3,000 per month just to rent a 1-bedroom apartment.
But if you were to live in a suburb of Colorado Springs, your rent could be as low as $800 per month.
When we first moved to Colorado we wanted to live in Boulder, which is close to Denver and all the action.
But after a couple years we realized it would be impossible to afford to buy a home in Boulder, so we started looking at more affordable cities.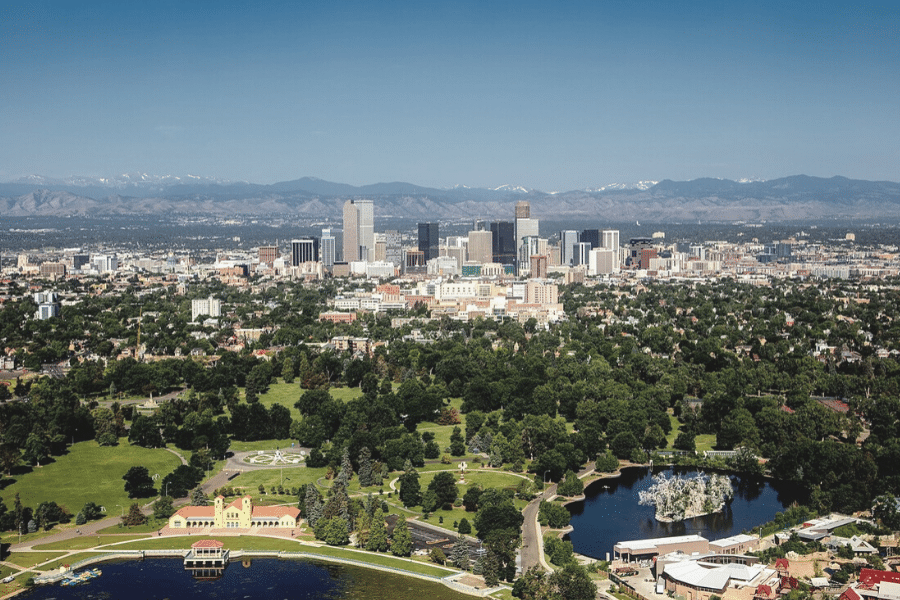 And Colorado Springs is one of them! I've compiled a list of the cheapest places to live in Colorado to save you money.
You just have to be flexible on where you want to live in Colorado.
And after having lived in all 3 main cities along the Front Range (Denver, Boulder, and Colorado Springs) you can't go wrong with choosing the best city to live in.
No matter where you choose to live, you will still have access to the great outdoors and unique destinations within the state.
6. Get paid to move to Colorado
Most people who move to Colorado may not realize that the state actually offers several programs to help finance your first home.
Permanent disability program
If you have a permanent disability, Colorado has a program that will help finance first-time homebuyers.
There are also other housing voucher programs for Veterans and homeless youth.
Check out the Colorado.gov website for more details of each program.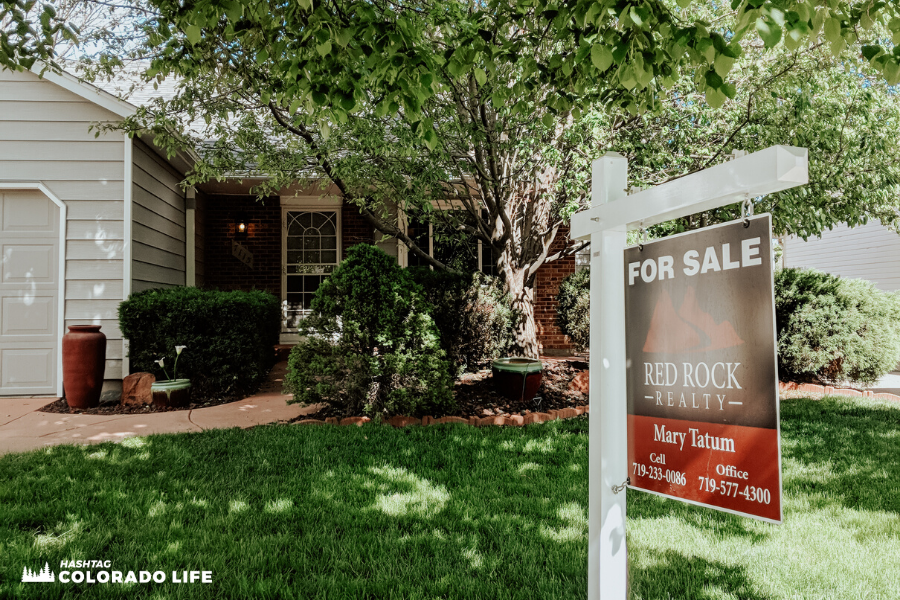 Payment assistance grant
If you're not disabled but looking to buy your first home in Colorado, the state has a payment assistance grant available.
For any homebuyer who can put up to 4% down payment on their first mortgage, they could qualify for payment assistance with no repayment necessary.
The state also offers closing cost assistance that can be repaid back once the home is sold or paid off in the future.
You can learn more about both of these programs via the CHFA Homeownership website.
7. Set a goal & don't give up
If you're struggling to find a way to live in Colorado on a limited budget, don't give up. Keep trying to make it work for you!
In the end, it was worth it for me to have a healthy outdoor lifestyle, and enjoy the clean, cool Colorado.
I really wanted to live closer to Ryan's family, go on hikes with my friends every week, and get out in nature on a regular basis.
Money isn't an issue when you set a goal for yourself and stick to it. You will find a way to make it happen!
If you're in a similar position, this is how I recommend moving to Colorado without a job and with no money.