10 BEST Wine Festivals in Colorado for 2023 [local picks]
This website may contain affiliate links and we may be compensated (at no cost to you!).
Looking for the best Colorado wine events this year? The state offers a wide array of wine festivals, and unique food events throughout the year.
In fact, Colorado is home to more than 150 licensed wineries, with unique high-elevation production and tastings.
Here are the best Colorado wine festivals in the state, with details of the events and locations. The dates mentioned below are for 2023 and into early 2024.
Whether you're looking for a wine festival in Denver, or simply want a weekend wine getaway in the mountains, each location offers a different experience.
And be sure to check out our resource of the best winery tours in Colorado for an even more unforgettable experience.
1. Aspen FOOD & WINE Classic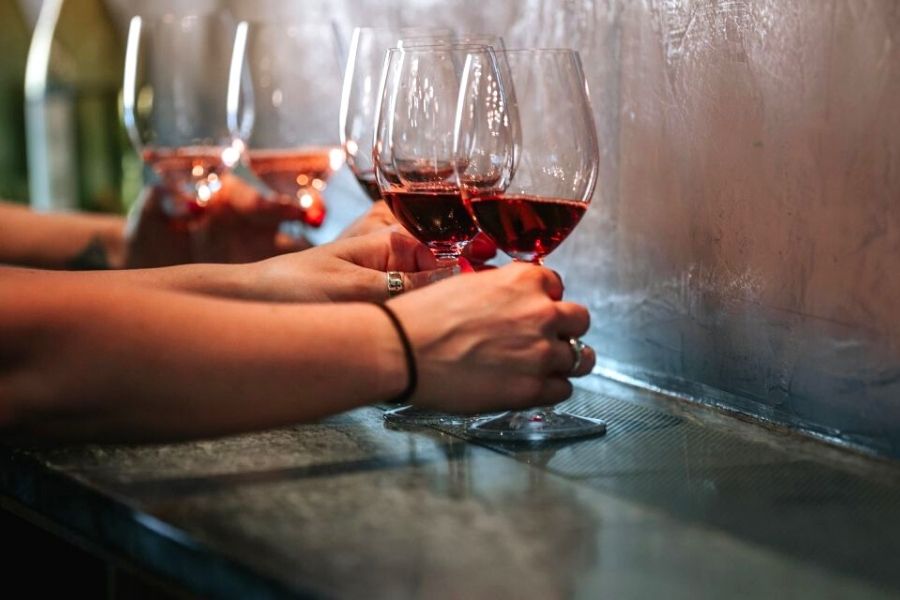 Recognized as one of the nation's foremost culinary events, the FOOD & WINE Classic in Aspen offers an extraordinary food and wine festival.
This annual gathering is an absolute must for food aficionados and wine enthusiasts alike.
Indulge in a captivating array of tasting experiences within the grand pavilion, and seize the opportunity to hone your culinary skills alongside seasoned professionals.
You'll even have the chance to mingle with esteemed celebrity chefs and wine experts at exclusive book signings.
While tickets for the event can be pretty pricey, the investment is well worth the invaluable access to an extensive selection of over 40 wine and cooking seminars.
Plus, this Colorado wine festival proudly collaborates with charitable organizations such as No Kid Hungry and the Southern Smoke Foundation.
So by attending, you can take pride in knowing that your contribution directly supports and benefits the local community.
Location: Aspen, CO
Dates: June 16-18, 2023
2. Telluride Wine Festival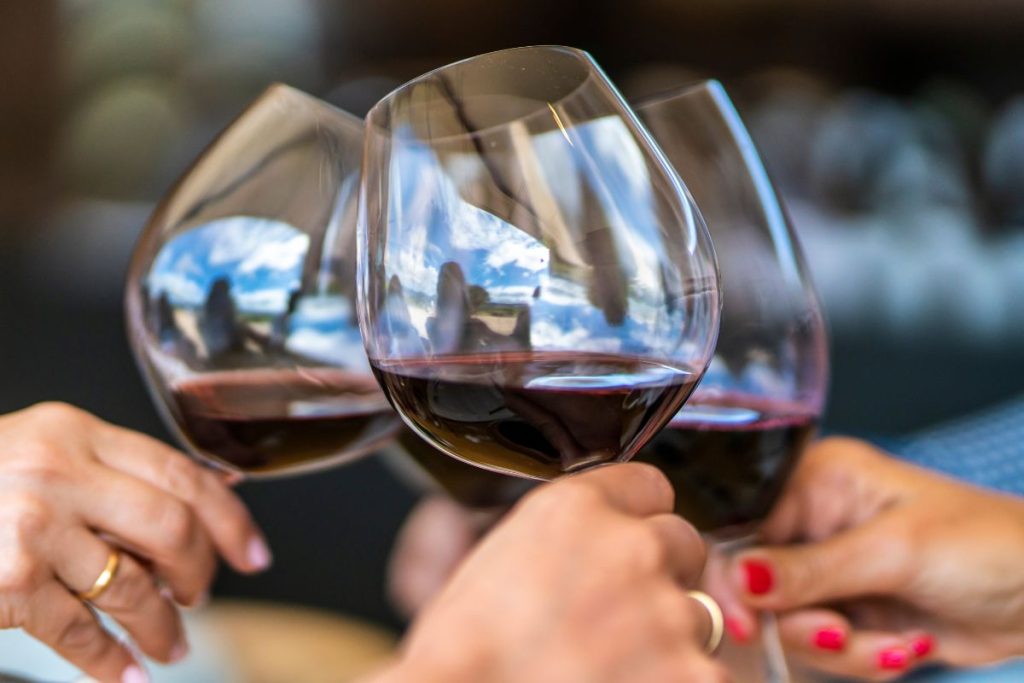 The Telluride Wine Festival, operated as a nonprofit, is dedicated to a noble cause. It aims to provide grants to support local entrepreneurs and children's education in the culinary arts.
In addition to the primary focus of this festival lies, the event serves other purposes. The organizers of the Telluride Wine Festival have thoughtfully curated a schedule that caters to both wine and culinary enthusiasts as well.
Amidst the delightful sipping and swirling, guests are treated to a range of enriching experiences. At the Telluride Wine Festival you can indulge in cooking demonstrations, captivating concerts, and decadent meals.
Not to mention there are plenty of seminars led by esteemed sommeliers and renowned celebrity chefs. It's truly a wine festival with a heartwarming backstory.
This multi-day extravaganza boasts an impressive lineup of diverse wineries, tantalizing food pairings, and enlightening seminars. All of which are led by the world's foremost food and wine experts.
Embrace the opportunity to immerse yourself in this extraordinary event while making a meaningful contribution towards a worthy cause.
Location: Telluride, CO
Dates: June 22-25, 2023
3. Snowmass Wine Festival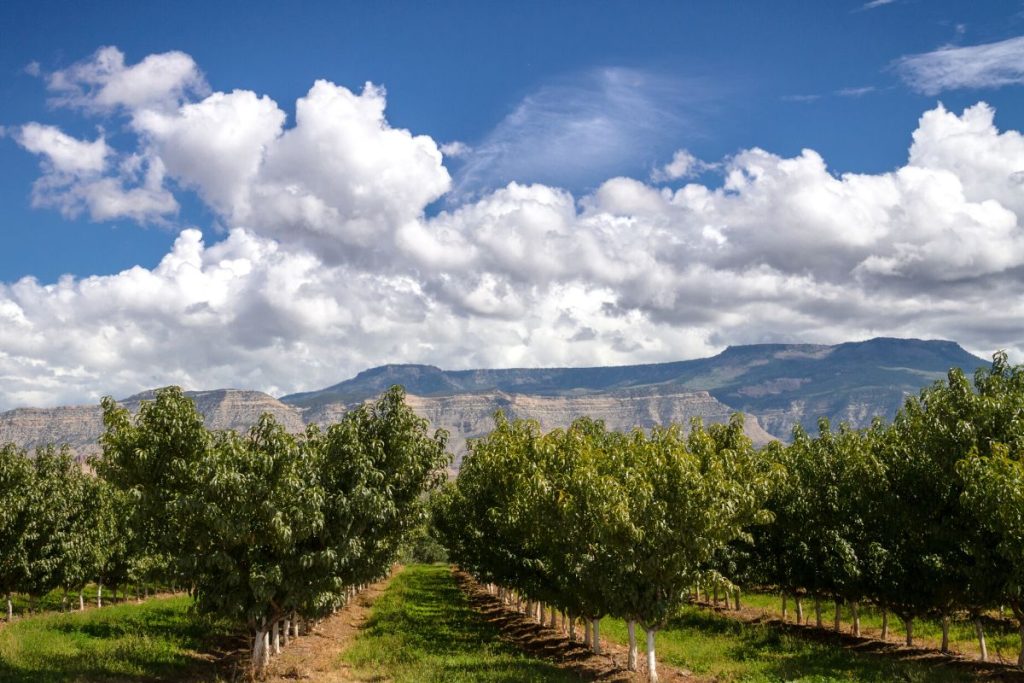 Set against the majestic backdrop of Snowmass Mountain, wine enthusiasts are in for a treat at the Snowmass Wine Festival.
Prepare to have your taste buds singing thanks to a diverse selection of wines from around the globe, perfectly complemented by delectable cuisine prepared by local chefs.
The experience is further enhanced by captivating music performances, an exhilarating live auction, and the thrilling vintage car race that coincides with the festivities.
This two-day extravaganza, nestled in the charming Snowmass Village, offers a delightful blend of wine tastings, culinary delights, and live entertainment.
Past Snowmass Wine Festivals have provided invaluable opportunities to meet and learn from esteemed winemakers. Then, the grand tasting event is enhanced by the presence of a talented DJ.
Plus, this annual festival has played a significant role in supporting various charitable causes through its silent auction.
Get ready for a fascinating combination of fine wines, sumptuous cuisine, lively entertainment, and a picturesque setting that is sure to transport you to another world.
Location: Snowmass, CO
Dates: September 15-16, 2023
4. Boulder Burgundy Wine Festival
No list of the top Colorado wine festivals is complete without mentioning the Boulder Burgundy Festival.
This wine-filled weekend in Boulder is a highly anticipated event that showcases the wines of Burgundy through an array of captivating experiences.
Immerse yourself in a world of wine all while indulging in exquisite dinners and delightful lunches. Plus, guests can attend enlightening educational seminars that ends with a grand tasting featuring over 200 exceptional wines.
Previous editions of the festival have welcomed esteemed guests, including Sommeliers, renowned wine journalists, and top Burgundy producers.
Every aspect of this extraordinary event is meticulously organized by Boulder Wine Merchant and helmed by a Master Sommelier.
Get ready to savor expert wine tastings all while enriching your knowledge with educational seminars led by Master Sommeliers.
The Boulder Burgundy Festival takes pride in organizing this remarkable Colorado wine festival as a not-for-profit endeavor, driven by our desire to contribute to our community.
The festival actively participates in, Wine for a Cause which empowers aspiring wine professionals and champions inspiring causes. Because wine truly tastes better when it gives back!
Location: Boulder, CO
Dates: October 20-22, 2023
5. Manitou Springs Wine Festival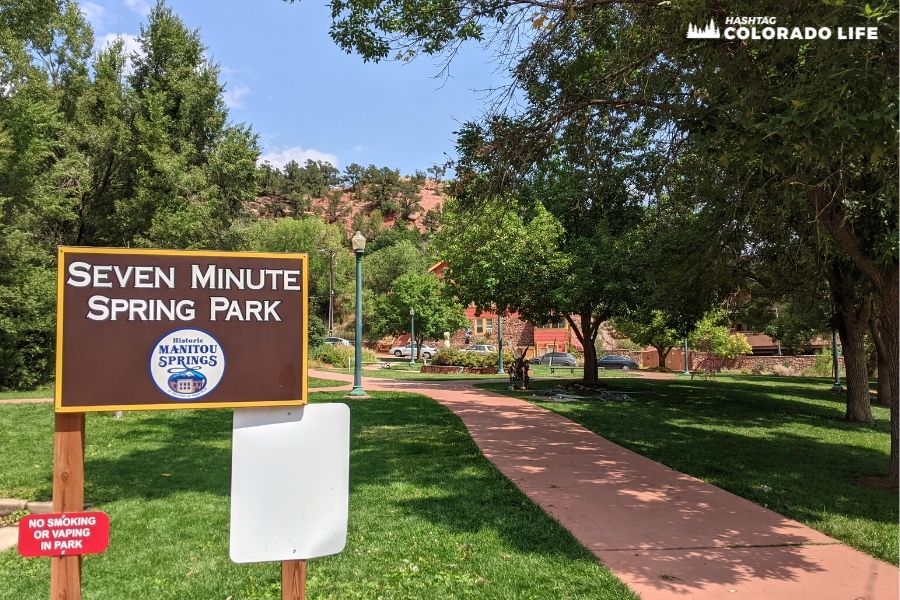 It's no secret that Manitou Springs is one of our favorite cities in Colorado. So, the Manitou Springs Wine Festival is high on our list of the best Colorado wine festivals.
In true celebration of Colorado's finest wines at this wine festival is hosted at the picturesque Memorial Park, across from the Seven Minute Spring.
This exclusive event features an exceptional selection of wines crafted solely within the state of Colorado.
Immerse yourself in the flavors and craftsmanship of the local wineries as you savor every sip. But that's not all the event features.
In addition to the exquisite wines, patrons can also sample local Colorado-made meads and glogg. Plus, you'll have the chance to include in a wide array of food trucks and tasty treats, all while listening to live music.
Previous editions of the festival have seen the participation of esteemed wineries such as Cottonwood Cellars, Mountain View Winery, and Talon Wines, just to name a few.
Prepare to embark on a delightful journey of flavors and discover the rich offerings of Colorado's wine scene at the Manitou Springs Colorado Wine Festival.
Tickets will go on sale in early 2024 and are expected to sell out quickly.
Location: Manitou Springs, CO
Dates: 2024 dates TBD
6. Breckenridge Wine Classic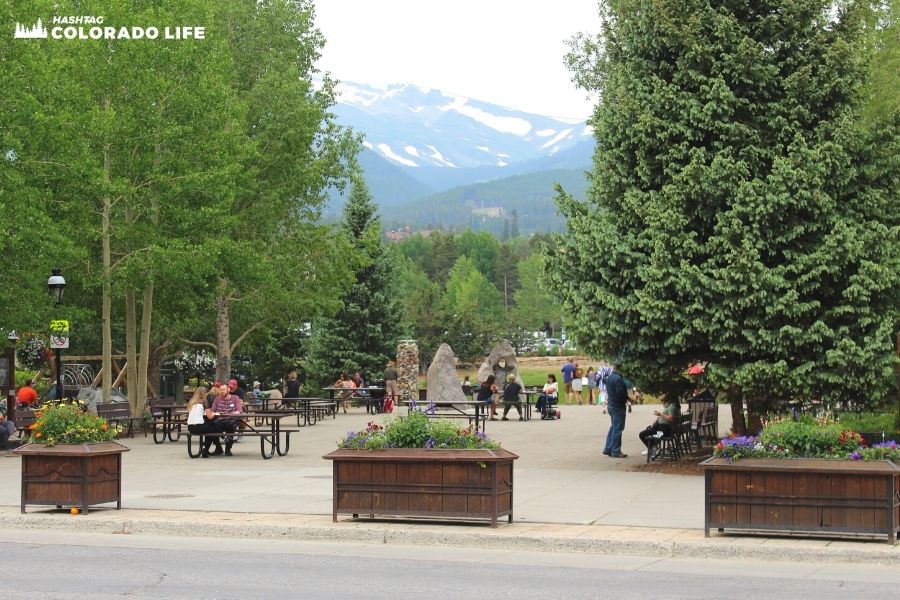 Another amazing Colorado wine festival to attend in the summer, has to be the Breckenridge Wine Classic.
Guests will have the chance to experience a delightful fusion of live music, enticing food demonstrations, and an exquisite around-the-world wine festival.
And what makes it even better is that it's all set against the backdrop of the town's breathtaking riverside locale.
Prepare to experience the vibrant atmosphere of Breckenridge's iconic Main Street as it comes alive during this extraordinary event.
The Breckenridge Wine Classic caters to wine enthusiasts with an extensive array of captivating activities.
The event's offerings vary from year to year, ensuring a fresh and exciting experience for attendees.
Past highlights have included a wide variety of perks including, delectable dinner pairings, al fresco tastings, and engaging educational seminars dedicated to the art of selecting the perfect glass of wine.
This year's event will include a Tuscan-themed wine dinner, a master Sommelier guided lunch pairing, and more.
In addition, you'll be able to enjoy an invigorating hike alongside esteemed winemakers followed by a delectably prepared lunch.
Location: Breckenridge, CO
Dates: August 24-26, 2023
7. Front Range Wine Festival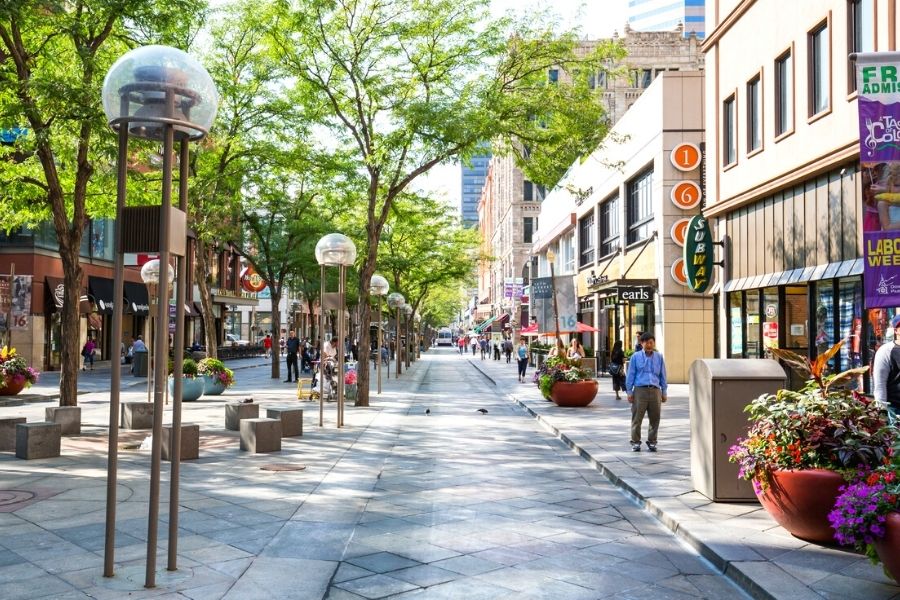 Get ready to raise a glass and celebrate the 11th anniversary of the Front Range Wine Festival.
This highly anticipated event proudly showcases an impressive selection of exclusively Colorado-made wines. And it's one of the more affordable Colorado wine festivals to attend in the state.
This one-day event features a stunning array of 300 wine varieties, carefully crafted by over 35 exceptional local wineries.
Previous editions of the festival have featured renowned Colorado wineries such as Water to Wine, Sweetheart Winery, and Spero Winery, among others.
Tickets for the 2023 event are on sale now, and can be purchased online via their website.
Location: Windsor, CO
August 19, 2023
8. Castle Rock WineFest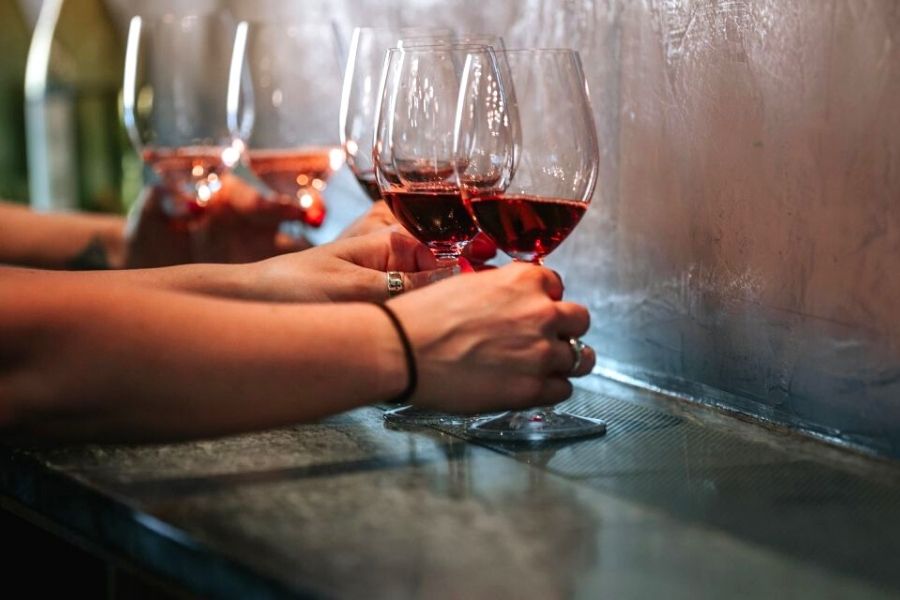 If you're looking for a Colorado wine festival that's also budget-friendly but still extraordinary, check out the Castle Rock Winefest.
This al fresco celebration of wine and food is the perfect way to embark on your summer festivities.
Since 2004, Castle Rock WineFest has been proudly presented by the Castle Rock Chamber of Commerce.
This open-air extravaganza offers unlimited tastings from over 20 esteemed Colorado wineries, showcasing more than 180 wine varieties.
In addition to the exceptional wines, you can delight rows of artisan vendor tents, live music, and delectable offerings from Colorado's finest wine vendors. Not to mention there are plenty of tempting food trucks for food lovers as well.
This one-day event is open from 2-7pm at Bison Park, and is held annually on the third weekend in July.
Don't miss out on this incredible wine festival experience, conveniently located near Denver every summer.
Location: Castle Rock, CO
Dates: Annually, third weekend in July
9. Wine Festival of Colorado Springs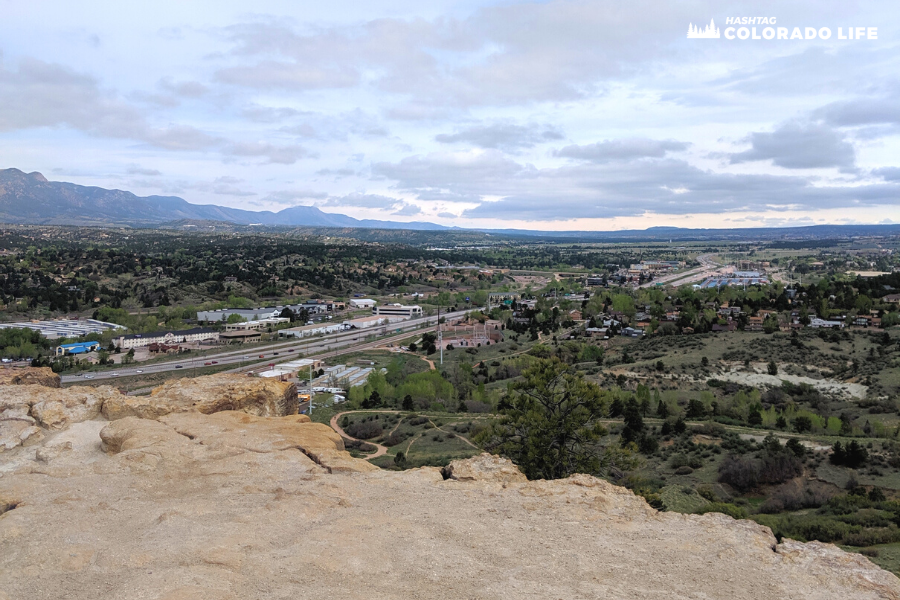 Featuring some of the best wines of Northern Italy, the Wine Festival of Colorado Springs is a truly unique event for wine lovers.
This festival holds the distinction of being the most enduring festival in Southern Colorado, originating in 1992.
Over the years, it has welcomed esteemed wineries and visitors from diverse corners of the globe, including Southern France, New Zealand, Portugal, and Italy.
The event has consistently offered interactive experiences, encompassing delectable wine and food pairings and enlightening seminars.
Plus, guests always have the delightful opportunity to savor a variety of tastings, classes, and dinners over a 3-day period.
Location: Colorado Springs, CO
Dates: 2024 dates TBD
10. Estes Park Wine Festival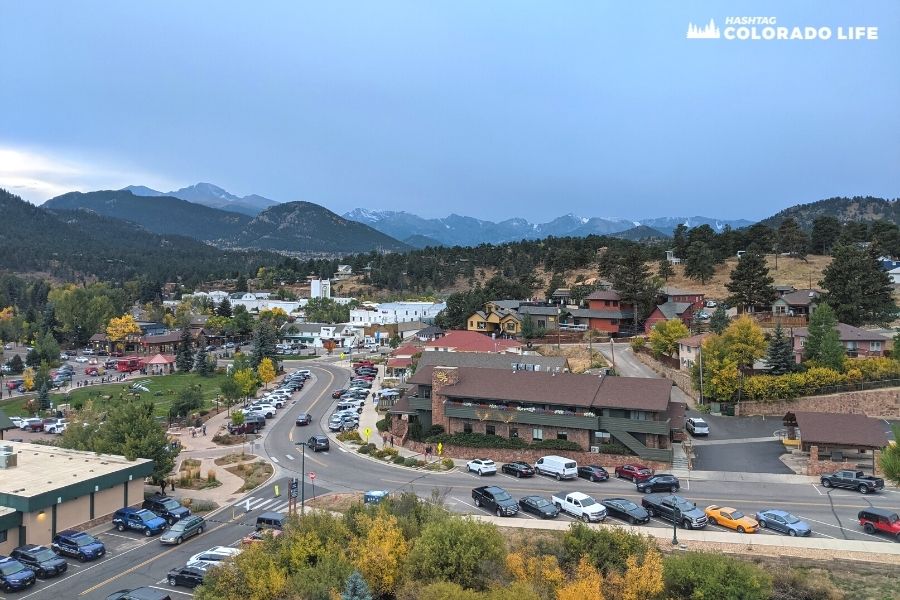 Another one of the best Colorado wine festivals is the ever-popular Estes Park Wine Festival. This 8th annual event is hosted on August 12-13, 2023 in the beautiful Bond Park area.
From captivating live bands to tantalizing food vendors and an array of wine tastings, this event offers a remarkable journey for your senses.
Ticket holders are treated to a wine glass, a convenient wine tote, and unlimited tastings throughout the entire weekend.
No need to worry about lugging around your purchased bottles all day either. The festival provides a convenient wine check service to ensure the safety of your treasured wines while you continue to revel in the festivities.
For those seeking a touch of luxury, VIP tickets offer exclusive access to the VIP tent, Wine Bar, and delectable catered food from a local restaurant.
Immerse yourself in the festive ambiance as you explore the offerings of over a dozen Colorado wineries, presenting a staggering selection of more than 100 wine varieties available for unlimited sampling.
Don't miss out on this enchanting wine festival experience that combines indulgence, entertainment, and shopping all in one incredible event.
Prepare for an exceptional Colorado wine festival that promises an unforgettable experience.
Location: Estes Park, CO
Dates: August 12-13, 2023
From award-winning chefs and cooking demos, to fine wine tastings and educational seminars, there's no better way to experience a taste of what Colorado is really like.
We hope this amazing list of Colorado wine festivals will keep you busy throughout the summer and beyond.