Going on a Vacation: How to Score Cheap Flights in 2022
This website may contain affiliate links and we may be compensated (at no cost to you!).
When going on a vacation, flights don't have to be the most expensive part. Travelers can reduce the expenses of their scheduled flights in half, or even more!
How? By using the proper tools, adopting the correct mindset, and implementing specific cost-cutting methods.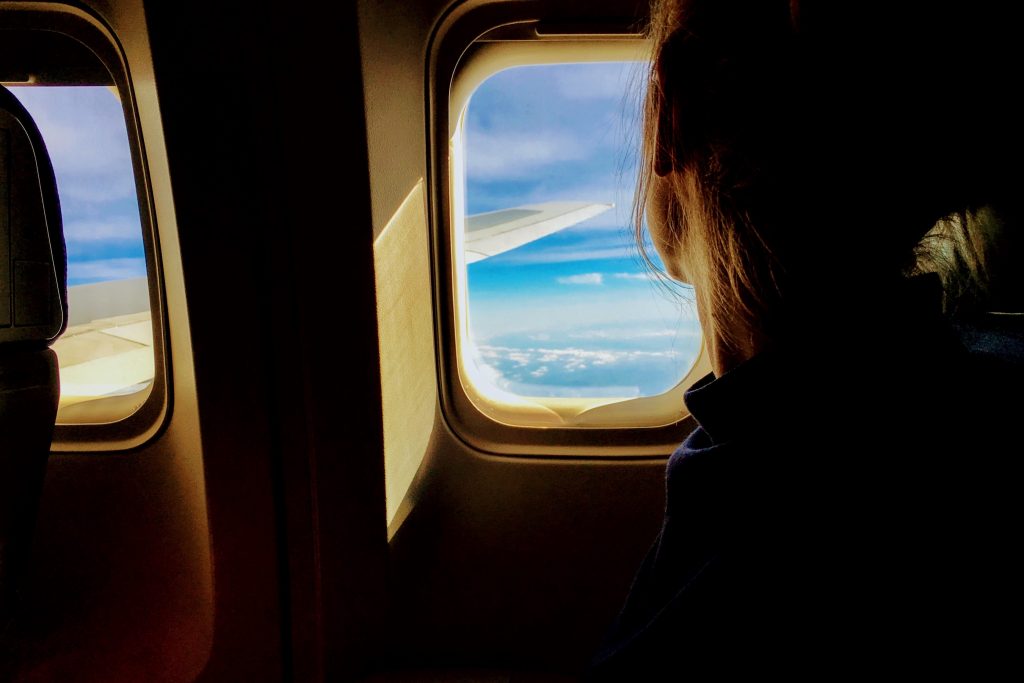 There's a lot of incorrect advice out there about the top suggestions and methods for finding a good airline offer.
Whenever you're looking for cheap airfare, it isn't always easy to know what to do.
We get it, so we've summarized several of the most valuable tips for finding low-cost flights. Here's how to score a cheap flight for your next travels or vacation trip.
Choose Travel Dates & Destination by Price
Most individuals approach booking flights by choosing where they want to go, picking their dates, and checking out the available prices.
But in most cases, this leads to some of the highest costs.
However, if saving money on an airline ticket is the most important, choose the other strategy.
Start by checking out Google Flights, Momondo, and other sites to see what fares are offered to different locations throughout the world.
Then choose one of the inexpensive vacation spots that appeals to you and choose dates that are convenient for you but still offer low fares.
Be open and flexible with where you want to travel and when you want to. If you've decided on the best destination and dates but don't have any flexibility, you've ruled out 95% of the options for lower airline costs.
Flexibility with your travel dates and destination will usually win every time!
And if you're in Europe, Asia, or anywhere, finding a cheap airfare towards your ultimate destination is simple.
As an additional tip, be sure to look up more than one available travel date. You may be surprised to find an even better deal, just a few days later.
Use the Best Flight Search Engines
Many search engines raise flight prices in order to take a portion of sales from the airlines. Several search engines have a reputation for constantly raising rates far higher than others.
There are many choices for flight engines that guarantee low costs and a simple booking process.
Sites that are one-stop shops for booking flights to places all around the globe. The ones that guarantee impeccable service to its consumers, from the best hotel deals to dependable travel arrangements.
You can find whatever you're looking for on several websites on the internet that offer excellent services, whether it's a hotel, a whole resort, a romantic B&B, or an affordable motel.
You can rest assured that you'll get the best hotel prices for your vacation. Booking sites could also help you find the best deals in cheap international destinations and accommodations.
Make sure you try combinations of search engines, like Google Flights, and these sites to guarantee that you will not overlook any top results.
Ignore These Myths for Getting Cheap Flights
"Will airline ticket prices rise as I search more?"
"Are airline companies keeping track of my online searches?"
"Flights are significantly cheaper on Tuesdays!" All three of these statements are just myths when searching for cheap flights.
And this is just the tip of the iceberg when it comes to misconceptions for how to get inexpensive flights that you should forget.
Specifically, one of the most popular myths about cheap flights that are entirely false
is buying plane tickets on Tuesday, or any other day for that matter. Buying airline tickets on a particular day is not always less expensive.
There's no proof that searching anonymously gets you more significant discounts.
Do cookies affect the cost of a flight? Not, so don't delete your cookies! Airline sites do not monitor your inquiries and raise your prices as a result.
Users and inquiries are entirely safe as you browse using Google Flights and any sites or simply with the airline.
For the very same grounds, as shown above, you don't need to utilize an incognito search engine. And because of that, there's no need to reserve your flight at a particular time or day.
Book Your Flights Ahead of Time
When organizing a vacation, the normal formula is simple: choose a destination, choose the dates, schedule your flights, and then go.
But there'll be one problem: this strategy will end up costing more money.
Fixing your vacation dates before purchasing tickets is the single most expensive travel planning misstep you can make, costing you big bucks. It's very important to switch this up and do it the opposite way.
One way to accomplish this is by sticking to what we refer to as "The Flight First Rule."
Start by looking for flights and allowing the prices to direct you to the cheapest periods available.
If you're willing to be flexible with your travel arrangements, you can typically save a lot of money on flights by shifting your tentative trip dates by a few days.
Sign up for alerts from different airline booking sites so you will get notified when you change your departure date by a day or two. Doing this will probably save you a lot of money.
And we suggest only making your hotel arrangements after you have purchased your airline tickets.
Otherwise, you may not be able to keep the hotel reservations that have already been made.
Score Cheap Flights in 2022
Scoring cheap flights in 2022 is pretty simple. And there's no such thing as a "magic day" nor "magic hour" for flight bookings.
Everything boils down to using the best resources and, more crucially, having the flexibility of travel dates if you're set on getting inexpensive tickets.
Reconsider how you book flights with these tips and methods, and you'll end up saving hundreds with your next vacation!