How to Plan an Amazing Colorado Ski Trip You Won't Forget
This website may contain affiliate links and we may be compensated (at no cost to you!).
Colorado is known for some of the best skiing in North America. With famous ski resorts like Vail Village, Aspen Mountain, and Beaver Creek, there are no shortage of amazing options to choose from.
Whether you're planning a family ski trip to Colorado or a large group vacation, this guide is for you.
Spend your days on the ski area with groomed trails and apres ski afternoons. Or relax your stresses in a hot tub or with some retail shopping.
Colorado ski resorts have a plethora of options for all ages and skill levels.
Since the stunning Rocky Mountains are right on my doorstep, I've learned a lot of expert tips for planning the best ski vacation.
Related: The Best Spring Break Ski Deals in Colorado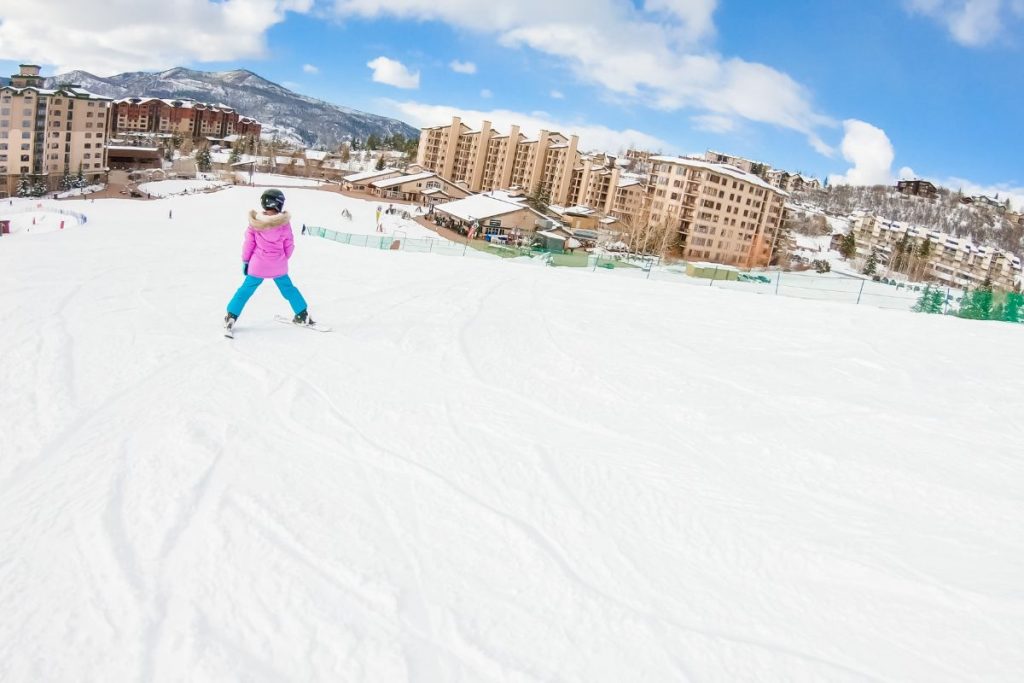 Choose the Best Colorado Ski Resort
Colorado has some of the most beautiful ski towns which makes for amazing ski trips you won't forget.
But the real secret to an epic ski trip vacation is to find the right one based on your and your family's skill level.
Colorado ski resorts are categorized using different colors to indicate certain skill levels.
Green
Green is the color that is used on Colorado ski slopes to indicate trails and resorts that are perfect for novice or beginner skiers.
Steamboat Ski Resort, for example, is a great place for small children and novice skiers. It is one of the largest ski resorts in the country and offers lots of different trails for beginners.
Their bunny slope, or a gentle ski slope perfect for learning how to ski or snowboard, is very popular for young kids and adults.
Keystone Resort is another family favorite thanks to a massive snow fort and fun night-time activities for kids.
Blue
A blue ski resort caters to a more intermediate skier and offers a mix of beginner and challenging trails.
This type of ski resort is perfect for older families, groups of friends, college-age kids, or anyone seeking a more laid-back experience.
Requiring a mid-level of skill, some popular ski towns in Colorado that are perfect for intermediate levels include Copper Mountain, Crested Butte, and Winter Park.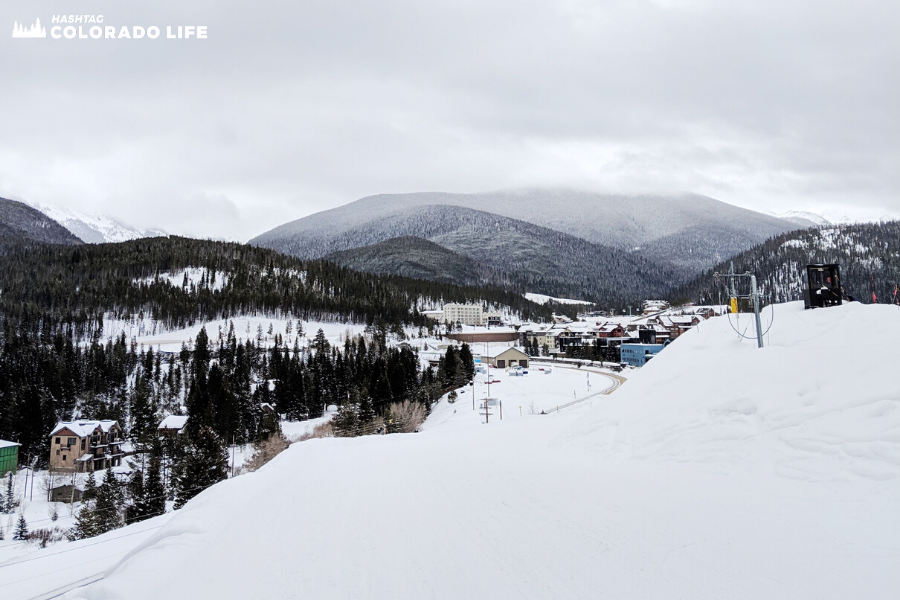 At these resorts, there are lots of options for kids, teens, and adults who want to enjoy a day out on the slopes. And there are plenty of trails for all types of skill levels.
Beaver Creek Resort is another popular choice thanks to groomed trails, carved mogul runs, and heated walkways throughout the city.
However, the prices at Beaver Creek are a bit higher than some other ski resorts in Colorado.
Black
If you're an experienced or advanced skier, you'll want to seek out a ski resort with black runs.
Ski towns in Colorado that are perfect for advanced skiers or adrenaline junkies include Vail Ski Resort and Telluride Ski Resort.
Telluride is one of the most beautiful towns in Colorado, and offers an incredible gondola ride up the side of the mountain.
Vail Mountain offers lots of black-diamond variety trails as well as famous back bowls and steep runs.
In addition to well-maintained trails, many black-diamond ski resorts in Colorado offer waist-deep backcountry terrain.
This allows advanced skiers to enjoy a custom cross-country skiing or snowshoeing experience.
Choose the Perfect Travel Dates
Once you have decided on the perfect Colorado ski resort, it's time to choose the perfect travel dates.
Colorado ski resorts operate under two different seasons: peak season and off season.
Ski season for many resorts in Colorado starts as early as October, with nearly all the ski towns opening by mid-November.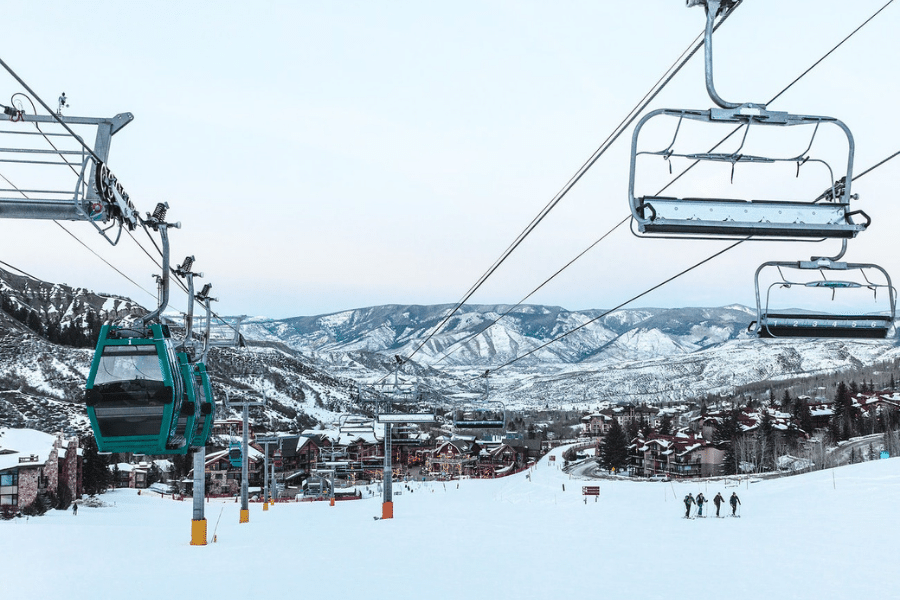 The off season typically begins towards late February into early March until the season is closed for the year.
If you want to avoid the crowds and the high tourist prices, the best time to go skiing in Colorado is during shoulder seasons.
This is either very early in the season, like November or December, or very late in the season, March or April.
Staying on a weekday can also save you money versus higher weekend rates, but you may have to take time off work for the trip.
Consider your family's preferences and schedule to find the perfect travel dates for your Colorado ski trip.
If you're looking to save money on your next vacation, check out our Colorado Trip Planner in-depth guide.
Pack the Top Ski Essentials
You can't plan your next Colorado ski trip without packing the top ski essentials.
The clothing that you wear on the mountain needs to be both functional and fashionable. And you likely want to do it without spending a lot of money.
The basic ski essentials that everyone needs when going on a ski trip includes thermal base layers, a waterproof ski jacket, and protective eyewear or helmet.
A quality ski backpack is also extremely useful for long days on the slopes, as well waterproof gloves and warm socks.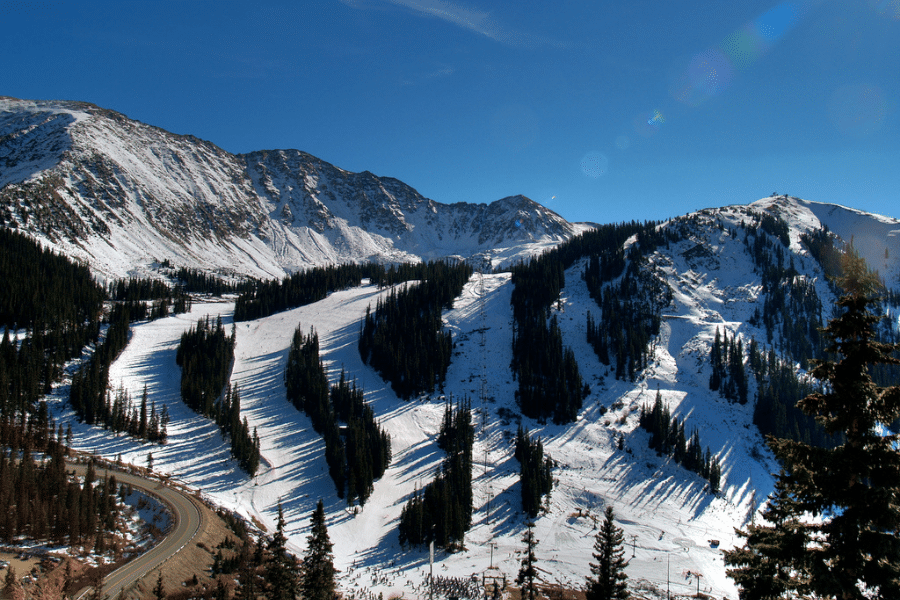 And don't forget to pack your swimsuit so you can soak in one of Colorado's natural hot springs pools or enjoy a few hours in a sauna.
For an in-depth list, check out our must-have ski essentials for beginners that are easy to forget to pack.
Compare Colorado Ski Passes
There's no denying that lift tickets in Colorado aren't cheap. But you can save a good amount of money by purchasing a local ski pass.
Your savings will depend on a few factors: how often you go skiing every year and the location of your trip.
IKON Pass
The IKON Pass offers unlimited access at 13 different destinations or up to 5 days at 34 locations within the United States.
The IKON Pass includes five main ski resorts in Colorado! If you plan to ski often, then this pass can really help you save big.
You'll get more flexibility on dates and travel times which can help reduce the trip's overall cost.
Epic Local Pass
If you're planning to ski mostly in Colorado, the Epic Local Pass is a great deal.
Get unlimited ski access every day in Breckenridge, Crested Butte, or Keystone. Or ski a total of 10 combined days at Vail Mountain and Beaver Creek Resort.
The Epic Pass also comes with 20% off food, beverages, loding, equipment rentals, group ski lessons, and many other snowy activities.
But don't wait if you want to secure the best prices for lift tickets as prices go up mid-to-late November.
Mountain Collective Pass
For a more budget-friendly option for ski passes in Colorado, check out Mountain Collective.
Enjoy two days at any ski destination and get up to 50% off the regular rate. Right now the passes are limited to two ski towns in Colorado:
Arapahoe Basin
Aspen Snowmass
This pass is a great alternative if you want to ski in Colorado as well as close states like Utah or New Mexico.
Rent the Right Kind of Car
If you're used to driving in the snow and winter conditions, then you probably don't need this tip.
However, if you're someone who was raised in low altitude or flat driving conditions, keep reading.
The Colorado mountains can be treacherous anytime of year, but even more so when they are covered in snow and ice.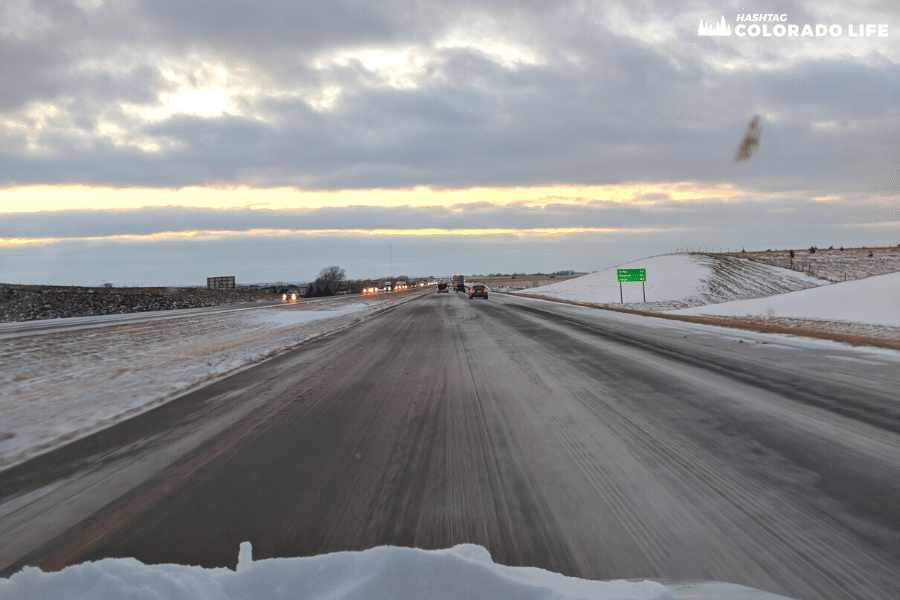 When researching the right kind of rental car, look for a vehicle with all-wheel drive (AWD) or 4-wheel drive (4WD). These will be the safest for driving in unpredictable winter conditions and give you the most control.
Before hitting the road, make sure the tires are properly inflated and have plenty of tread left.
Snow tires are also highly recommended when driving in cold weather versus all-season tires.
Expert tip: Aim to reserve your rental car well in advance as all-wheel drive and 4-wheel drive vehicles get reserved quickly in winter.
Prep to Avoid Altitude Sickness
Another expert tip is to give yourself an extra day to acclimate to the altitude before heading to the slopes.
This will help you avoid altitude sickness and ensure that your Colorado ski trip is a fun one.
There's nothing worse than booking money on a vacation and then spending all of your time sick in the hotel.
Take one extra day at the beginning of your tip and stay in Denver to help your body acclimate to the higher elevation.
If you're looking for things to do, check out the Denver CityPASS for ideas on activities for exploring the city.
Before and during your trip be sure to drink lots of water to stay hydrated and fuel your body with healthy snacks.
Get plenty of rest so you'll be set for the fun ski trip ahead. You don't want to be dehydrated, gasping for breath on the mountain.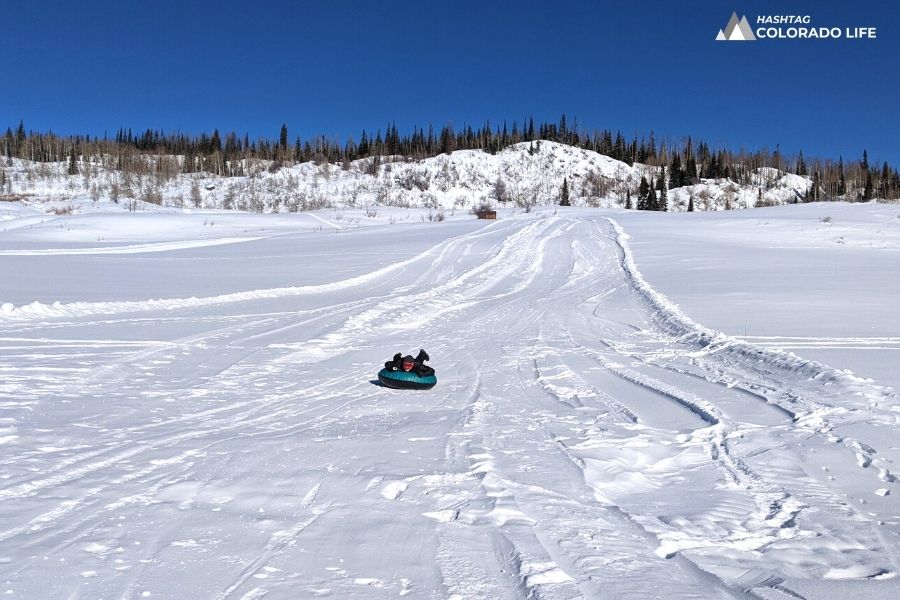 Other Colorado Ski Trip Attractions
Yes, of course your Colorado ski trip has to include days for skiing and snowboarding on the slopes. But what about your off days?
For every two days of skiing, we like to build in an off-day for relaxing and resting. This is the perfect time to book other winter activities like snow tubing, snowshoeing, or cross-country skiing.
Spend a day soaking in one of the hidden hot springs or enjoy a spa day at the club. In the evenings, enjoy a delicious meal or relaxing night at the pub with friends.
Colorado has a lot to offer outside of the ski resorts, so take a day or two to explore them while you're visiting.
I hope these expert tips from a local will help you when planning your next Colorado ski trip.