11 Most Expensive Cities in Colorado to Live in 2023
This website may contain affiliate links and we may be compensated (at no cost to you!).
It's no secret that some of the most expensive cities in Colorado are also the most beautiful.
Colorado is one of the most picturesque states in the country thanks to the stunning Rocky Mountains.
But these rugged peaks are also responsible for making it hard to access these cities during inclement weather.
If you are thinking of calling one of these notably beautiful Colorado cities home, keep reading.
In this guide, you'll find out just how much money you need to earn in order to afford to live here. If you'd like to find cheap vacation rentals in these cities with cozycozy.
The most expensive cities in Colorado detailed here are listed by the average cost of owning a home, from the most expensive to the least.
Related: The Cheapest Cities to Live in Colorado
1. Aspen
Aspen is by far the most expensive place to live in Colorado. According to data from Zillow, the median home price in Aspen is $3.03 million.
Which just seems insanely-high priced when compared to the median home price in the entire state which is $560,000.
We live in Colorado Springs where home prices are still around $440,000 (at least for now).
Because housing prices are so high in Aspen, the cost of living is also higher. Items like groceries and utilities cost much more than the national average.
Why is Aspen so expensive? The main reason that Aspen, Colorado is so expensive is the location.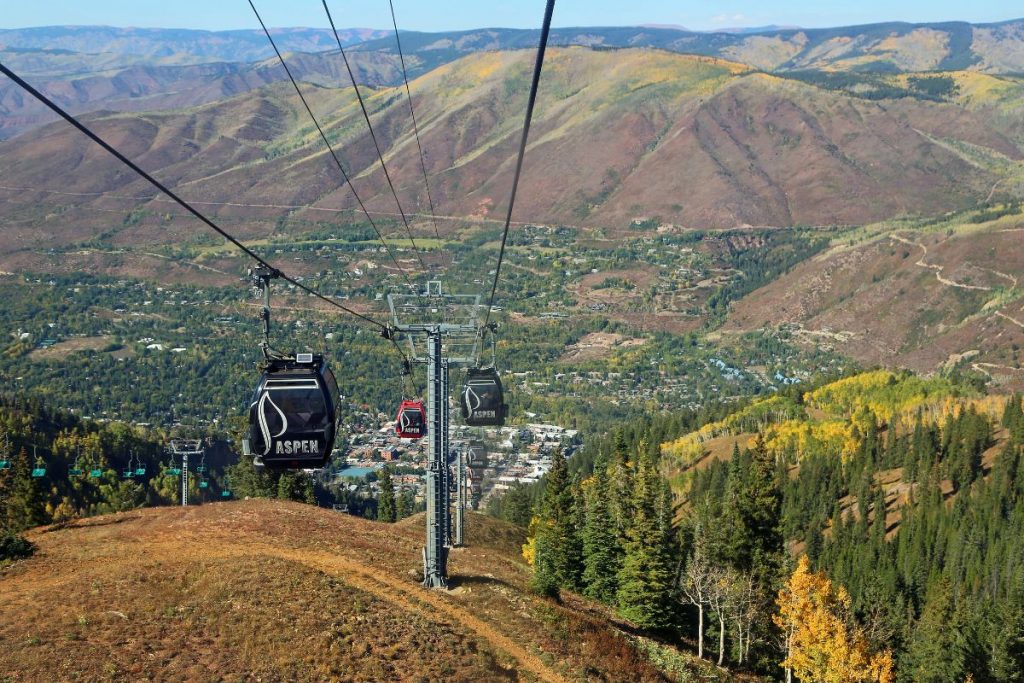 The city is nestled deep into the Rocky Mountains, which makes for gorgeous views and offers an abundance of outdoor activities.
However, the location also makes it difficult to access via car during the cold and snowy winter months.
The only way to reach this mountain town during these seasons is via plane or train. This makes costs for transportation, groceries and utilities much higher.
There are also very few places for lodging in Aspen, and the ones that are available can get pretty pricey.
Despite being the most expensive city in Colorado, Aspen is still a popular destination for tourists and celebrities looking to indulge in the natural beauty of mountain living.
Median home price: $3,032,931
Median rent price: $8,250
2. Vail
The second most expensive place to live in Colorado is Vail, which also has pricey homes and a very high cost of living.
The average home price in Vail, Colorado in 2023 is over $1.6 million with an overall cost of living that is nearly twice the national average.
Why is Vail so expensive? Much like Aspen, part of what makes Vail an expensive city to live in Colorado is where it's located combined with high demand.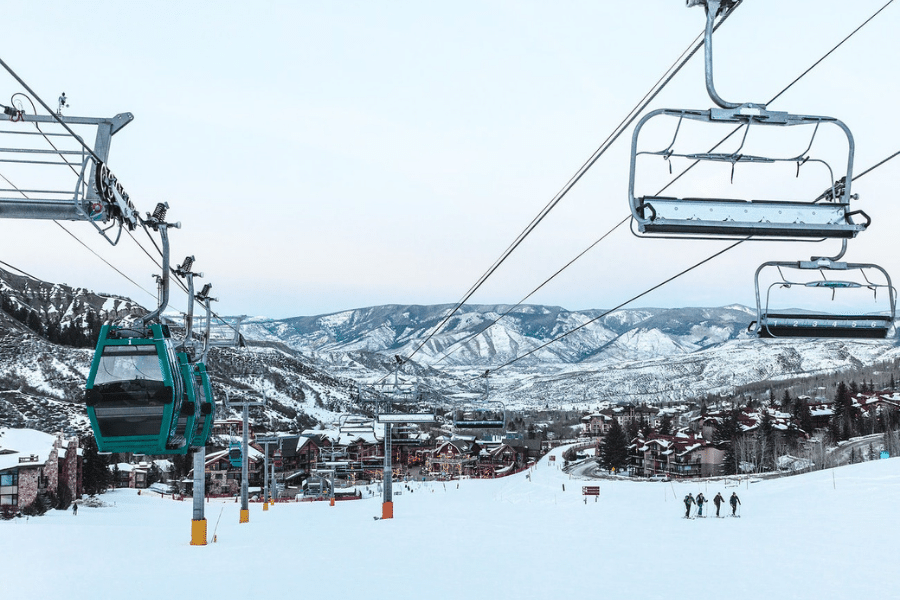 Situated in the Rocky Mountains, the resort is surprisingly large and offers a vast array of activities all year long.
Vail Ski Resort spans an impressive 5,317 acres and is considered one of the largest ski resorts in North America.
The location and size of the city of Vail makes it a very popular destination for upscale skiing and luxurious vacations.
There is a high demand for amenities and activities, which increases the cost of transporting food and goods to this mountain town.
Residents and tourists alike are willing to pay a premium to visit or live in Vail.
Median home price: $1,632,423
Median rent price: $4,500
Related: The Most Beautiful Towns in Colorado
3. Telluride
With a population of only 2,059 the town of Telluride might be small but that doesn't make it any less expensive.
The average cost of a home in Telluride is over $1.8 million due to the city's small size and increased demand for housing.
Telluride offers a wide variety of things to do from epic rock climbing and hiking, to a free gondola ride and annual concerts.
Why is Telluride so expensive? As with other mountain towns in Colorado, what drives up the cost of Telluride is simply supply and demand.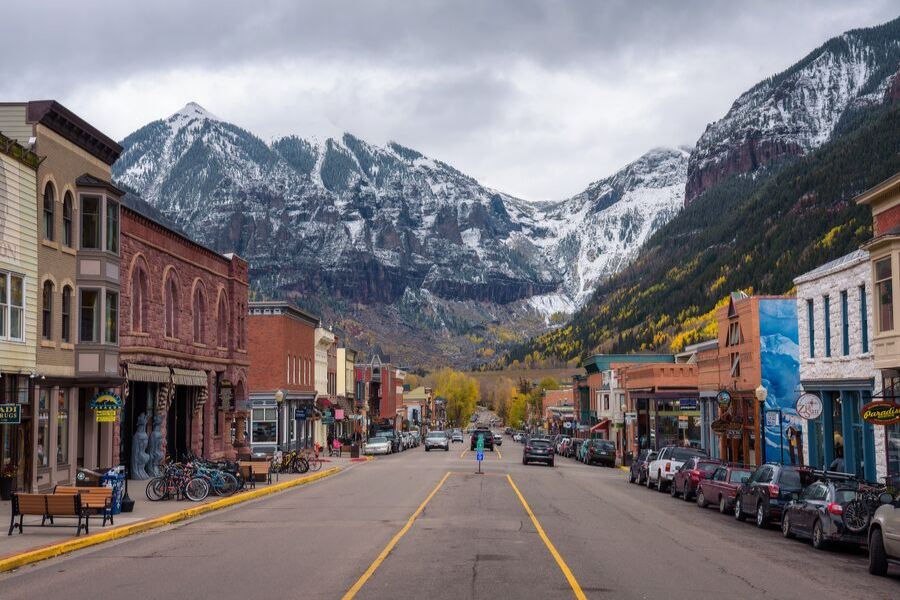 The city resides in a secluded location about 2.5 hours south of Interstate 70. This means Telluride not easily accessible during icy or snowy conditions.
One of the main perks of Telluride is the natural beauty. It resides inside a box canyon, which consists of a narrow canyon with a flat bottom and very high square walls.
To say that Telluride looks like a postcard that comes to life is an understatement.
The picturesque scenery is one of the reasons the city is so poupar, and therefore high on the list of places to visit in Colorado.
If you're wondering what's more expensive, Aspen or Telluride? The answer is definitely Aspen, but Telluride is still quite expensive when compared to the rest of the state.
Median home price: $1,874,013
Median rent price: $13,510
4. Crested Butte
Located in Gunnison County, Crested Butte is situated in one of the most stunning parts of Colorado.
The area is home to natural wonders like the Blue Mesa Reservoir and Black Canyon of the Gunnison National Park.
The median home price in Crested Butte for 2023 is over $1.3 million with costs continuing to rise.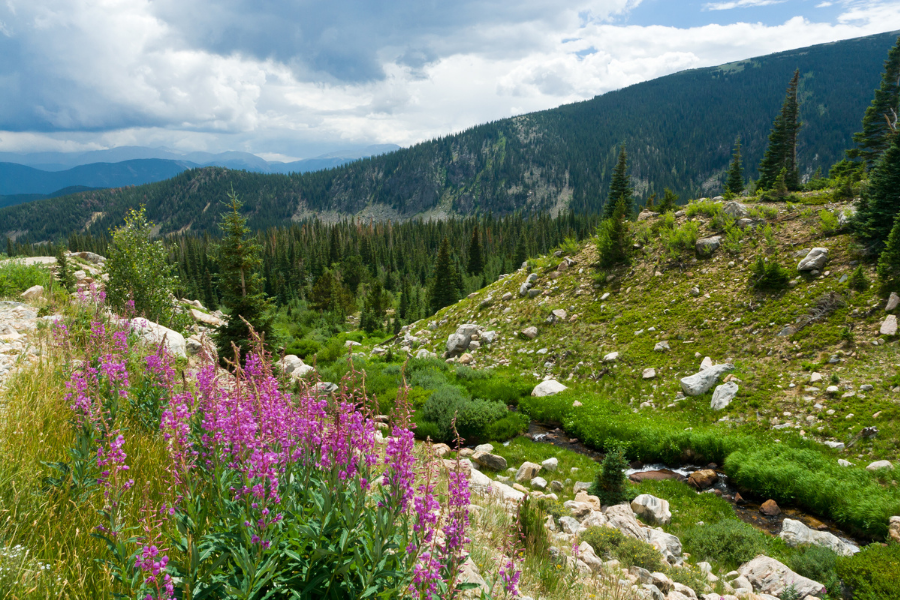 Why is Crested Butte so expensive? The economy of this mountain town is strong, despite having no franchises or popular chains.
And with a population of only 1,335 residents, the city is able to provide a job to everyone! Crested Butte offers a small town vibe with big-city appeal.
In the spring and summer, the town becomes a haven for the Wildflower Festival which showcases the gorgeous rolling hills full of wildflowers.
And with so many things to do in the area, it's no wonder this small town is a favorite.
Locals and visitors come to Crested Butte to experience the local culture and stunning Colorado scenery.
Median home price: $1,312,020
Median rent price: $4,100
5. Breckenridge
Of all the most expensive cities on this list, Breckenridge is one of our favorite mountain towns. But it's also a very costly place to visit in Colorado.
With an average home price of over $1.1 million, the city is known for its beautiful scenery and plethora of recreation opportunities.
Why is Breckenridge so expensive? Unlike Aspen or Vail, Breckenridge is less touristy and more of a local hangout.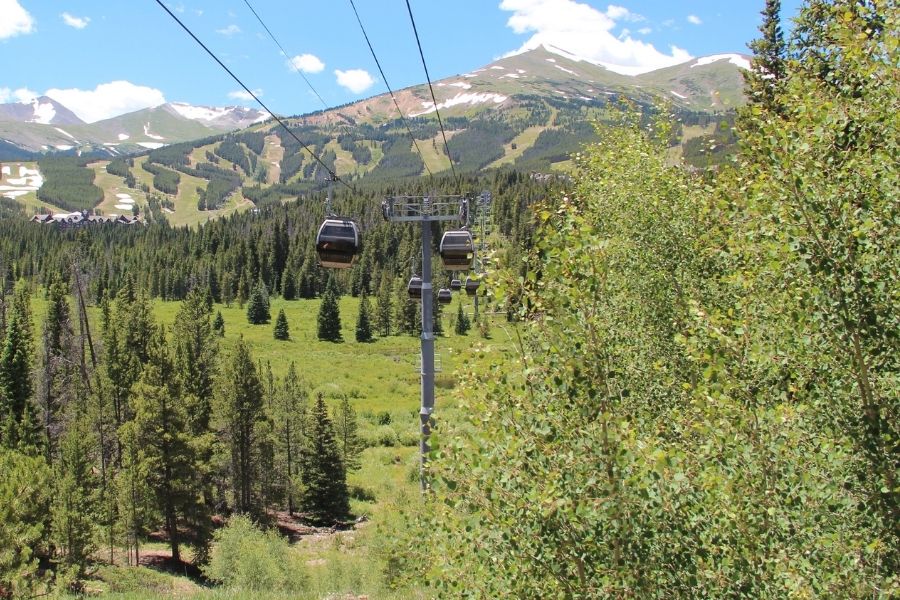 There are fewer corporations and more small businesses located here. There's an abundance of local shops, small boutiques, and indy restaurants in Breck.
The city prefers to promote a culture of local businesses and entrepreneurship. This means you're less likely to find huge money-saving deals like you would with larger corporations.
In a study done by LendingTree, Breckenridge was even ranked as the number 2 spot for one of the most expensive towns in America.
The information showed that Breck is comparable to the home value in San Diego, which is really saying something.
Breckenridge is located close to Denver and offers world-class skiing, snowboarding, and other mountain activities in the winter.
During the summer, Breckenridge has plenty of hiking, biking, rafting and free gondola rides.
To say there are a lot of things to do in Breck is an understatement. And you'll understand what we mean when you visit for the first time.
Median home price: $1,160,775
Median rent price: $5,200
Related: The Total Cost of Living in Colorado This Year
6. Carbondale
Carbondale is a lesser-known city in Colorado but none-the-less an expensive place to live.
Located in Garfield County, Carbondale has a median home value of $1.1 million and is located south of Glenwood Springs.
Why is Carbondale so expensive? The town of Carbondale is a short drive to other popular ski resorts like Aspen and Vail.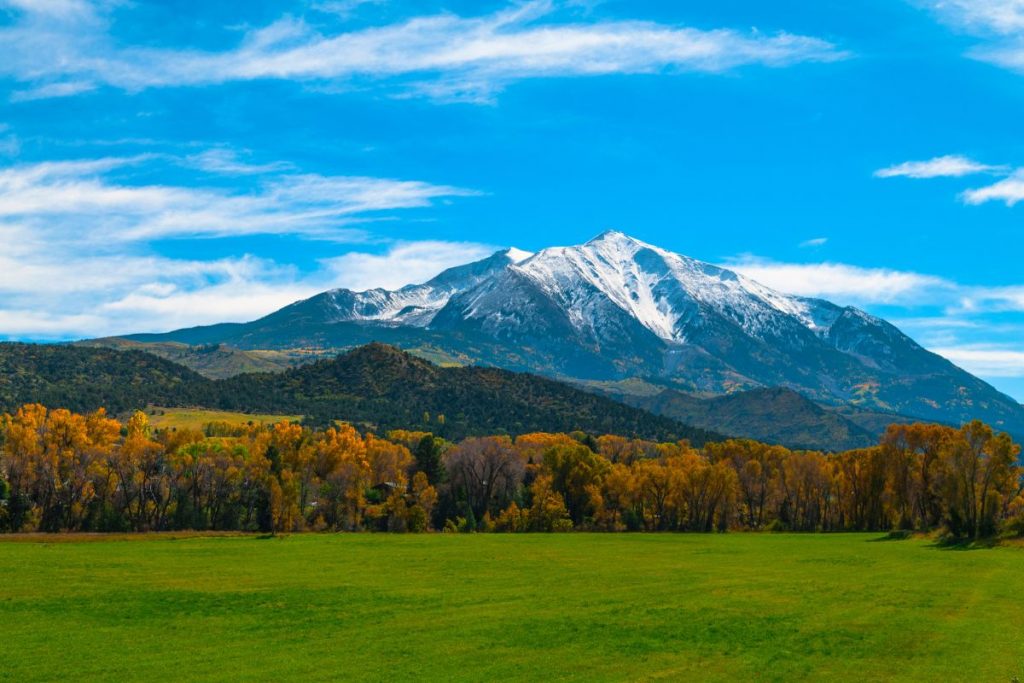 The convenient location and area's gorgeous scenery attracts locals and tourists looking to purchase a second home.
The schools in Carbondale have excellent ratings, including a high school where 90% of students graduate and pursue college degrees.
Another reason Carbondale has a high cost of living is due to the limited housing supply. With a population of nearly 7,000 residents, the city only has 1,200 housing units available.
Carbondale has a strict Community Housing Program that restricts new builds in order to properly maintain available land that is suitable for housing structures.
Median home price: $1,186,697
Median rent price: $5,900
7. Steamboat Springs
Located in Routt County, Steamboat Springs is named after the famous natural hot springs that reside near the city.
The average cost of a home in Steamboat Springs is $1.1 million, with prices having increased more than 35% in the past year alone.
Why is Steamboat Springs so expensive? Part of the reason this town is so expensive is that it's located in a fairly remote part of Colorado.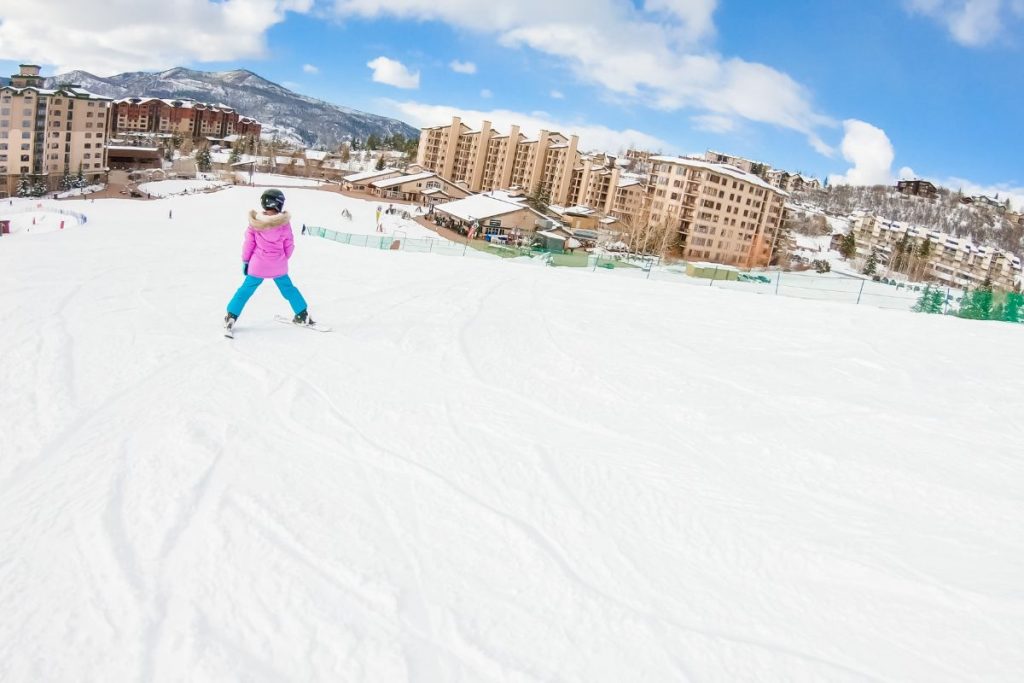 This makes it difficult to access while still being a popular destination for tourists and visitors.
With hidden hot springs nearby and some of the best nationally acclaimed skiing terrain in the state, Steamboat Springs is a desirable place to visit.
In fact, one of our favorite all-inclusive vacations is the Vista Verde Ranch in Steamboat Springs.
The natural beauty that surrounds the city is also part of the appeal and brings in more than 500,000 visitors each year.
However, the high demand for tourism and lower supply that's readily available means that Steamboat Springs has inflated prices for goods and services.
The town also has a limited workforce and high cost of living overall, which drives up wages.
Still, this beautiful mountain town is known for having many incredible things to do, as well as an abundance of opportunities for outdoor recreation.
Median home price: $1,138,145
Median rent price: $4,600
Related: Is Buying a Home in Colorado a Good Investment?
8. Boulder
Unlike the other cities on our list so far, Boulder is not located west towards the Rocky Mountains. Instead, it is situated along the Front Range.
Boulder is the only city on this that is located along Colorado's Front Range and is the most expensive city in this corridor.
This town is an easy commute to Denver, and is a great place to raise a family.
However with an average home price of nearly $1 million, Boulder is not a cheap place to build a family.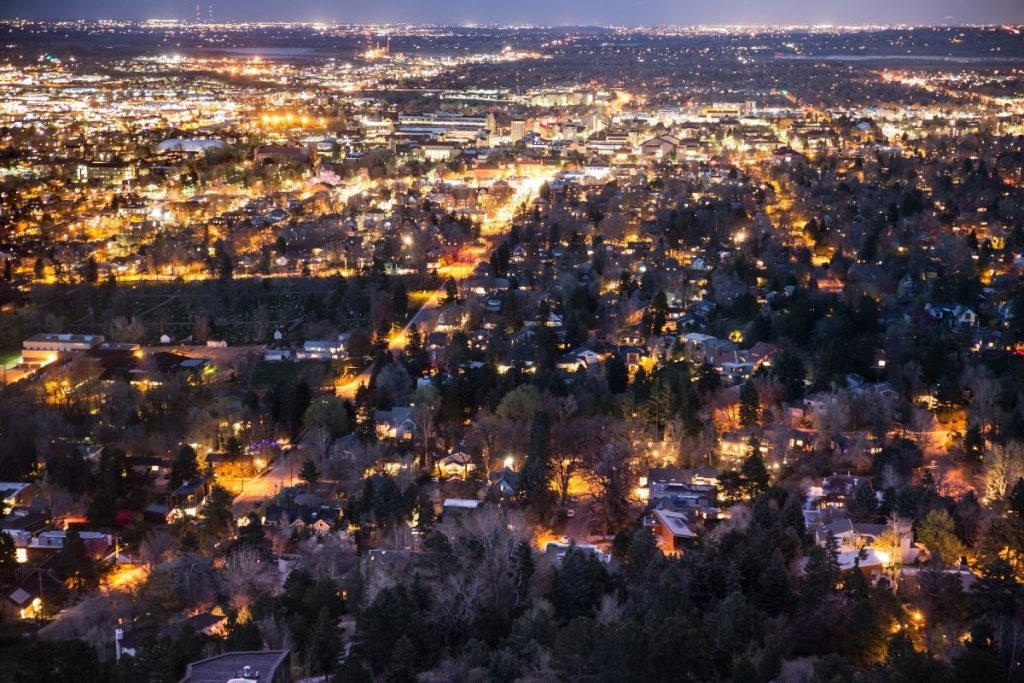 Why is Boulder so expensive? Offering an excellent quality of life and amazing views, Boulder is a college town at heart.
It's home to the University at Colorado: Boulder and caters to a number of tech startups and major corporations, including Google.
The town offers a very healthy lifestyle thanks to plenty of hiking and biking trails, plus an active nightlife scene with lots of bars and restaurants.
This town is populated with more full-time residents and college students versus part-time tourists.
When Ryan and I lived in Boulder our first 3 years of being in Colorado together, we started looking to purchase a home in the city.
We soon found out that even with a decent budget of $300,000 it was not nearly enough.
Boulder is just too expensive of a place to purchase a starter home because of the high cost of living.
However, Boulderites can experience the joys of mountain living with all of the big city amenities.
Residents get access to great schools, an abundance of jobs, and overall high quality of life.
Median home price: $991,193
Median rent price: $2,900
9. Golden
Originally named the "Golden City", the town of Golden is located conveniently between Boulder and Denver.
However, the cost of living here is akin to Boulder as the average home price in Golden is $842,000 or about twice that of Denver.
Why is Golden, Colorado so expensive? The city of Golden is an excellent place to live as it offers many amenities, good jobs, and great schools.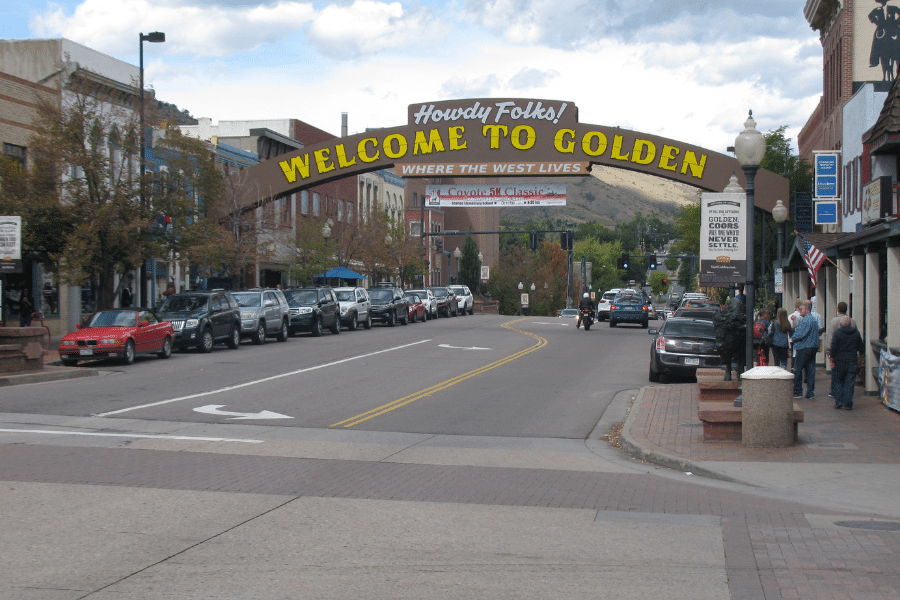 It's home to the Colorado School of Mines and the National Renewable Energy Laboratory, not to mention several historic museums.
Historic downtown Golden dates back to the early 1850s when the town was originally established during the Pikes Peak Gold Rush.
The location of Golden being so near a large city like Denver makes it a desirable place to live and have an easy commute.
However, the increase in demand for this kind of mountain living has caused the cost of living to skyrocket.
Median home price: $842,641
Median rent price: $2,750
10. Estes Park
As the main gateway to Rocky Mountain National Park, it's no wonder that Estes Park makes our list of the most expensive cities in Colorado.
In 2019, RMNP received 4.6 million visitors, with many of them staying in or traveling through Estes Park.
The city is also a hallmark for the Stanley Hotel, which has its own fan base thanks to being the location of Stephen King's "The Shining".
Why is Estes Park so expensive? The typical cost of buying a home in Estes Park is $695,000 which has increased 7.5% in the past year.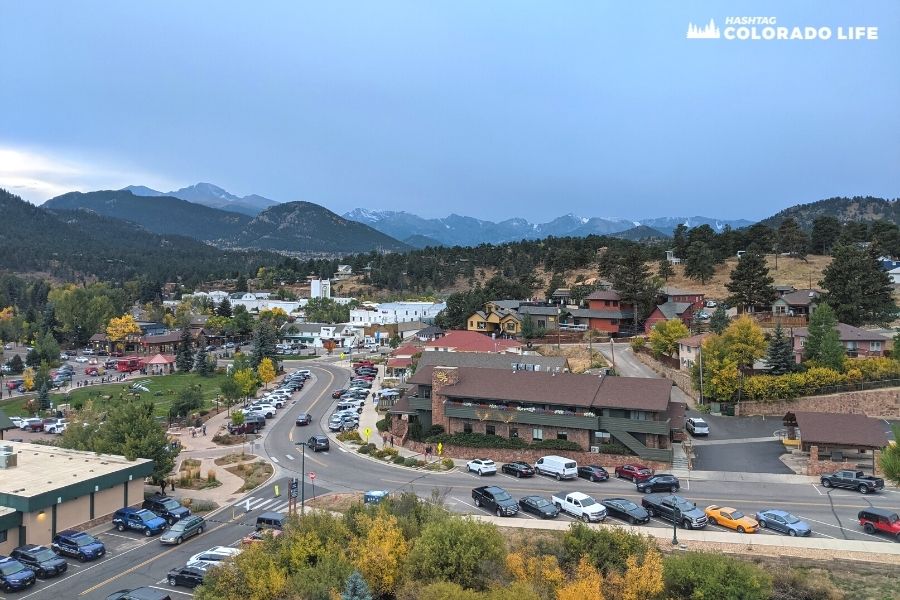 Much like Boulder, Estes Park is a small town surrounded by the Rocky Mountains which forces a lot of people into a small amount of land.
The rugged beauty that the Rocky Mountains provide, coupled with the gorgeous scenery gives Estes Park a unique feel.
There is a lot of demand for housing in Estes Park but not a lot of space to continue building, which drives up housing costs.
This paired with a booming tourist scene means that Estes Park continues to be a popular place to visit.
Median home price: $695,619
Median rent price: $3,700
11. Durango
Located in the southwest corner of the state, just south of Telluride is Durango, Colorado.
And while this town is literally half the cost of living compared to other Colorado towns on this list, it's still pretty expensive for the area.
For example, Cortez, Colorado is only an hour west of Durango and has an average home cost of $291,000.
Compare this $695,000 which is the average cost of owning a home in Durango in 2023.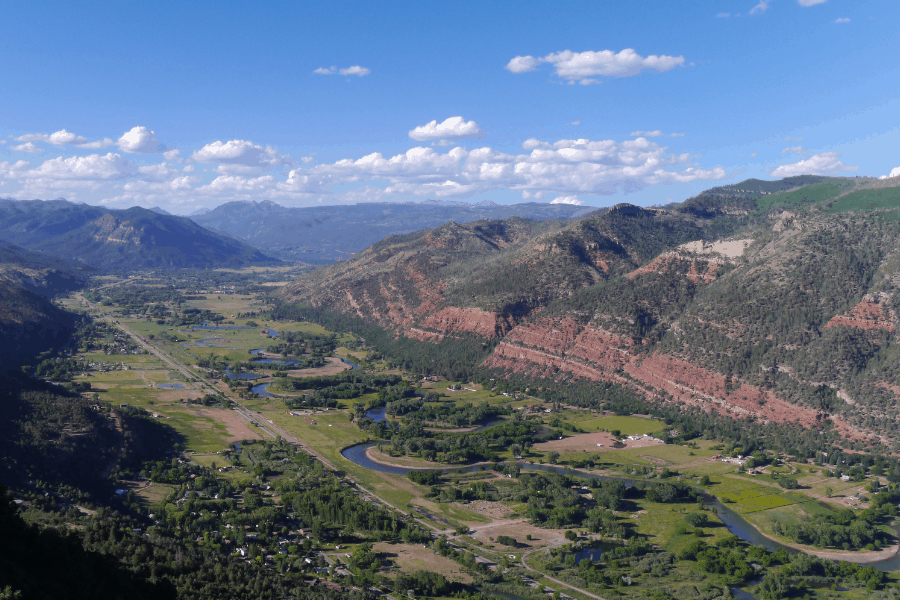 Why is Durango so expensive? In recent years, the historic city of Durango has experienced a boom in growth and popularity.
This has caused an increase in housing demand but not enough supply to fill it. If you're looking to stay in Durango, this could affect your budget so it's important to know.
Workers in this city are often paid higher earnings with an increased rate of $2,000 per year from 2015 to 2019.
Durango is a beautiful Colorado city all its own. But it is also located very near the iconic Mesa Verde National Park which sees half a million visitors a year.
This brings in more visitors and tourists looking to stay in Durango for getaways and vacations.
Median home price: $695,304
Median rent price: $2,200
While these are considered the most expensive cities in Colorado to live in, they're still worth checking out.
There are so many awesome things happening in each of these towns all year long that are great reasons for considering these cities.
If you're willing to put in a bit of work and research, then you can find the perfect city to live in Colorado, even if it costs more.