7 Best Places to Live in Colorado for Families in 2023
This website may contain affiliate links and we may be compensated (at no cost to you!).
Are you and your loved ones looking for the best places to live in Colorado for families?
With an abundance of mountain towns, outdoor activities, ski resorts, thriving food scene, and excellent school districts, Colorado has a lot to offer.
Due to high demand, the median home value in Colorado is about $577,500 for mid-tier priced homes. The Colorado real estate market, much like the rest of the country, shows few signs of slowing down.
However, the Centennial State is still a good place to enjoy the outdoors with affordable housing to raise your family.
From a low crime rate to some of the best high schools, there are so many great choices for young families looking to settle down.
Here are the best cities and best neighborhoods in Colorado to raise a family.
1. Colorado Springs
Located on the doorstep of Pikes Peak, one of the best-known mountains in America, is the town of Colorado Springs.
It's the second-most populated city in the state with more than 465,000 residents, right behind Denver.
If you're looking for the best education options for your kids, the Cheyenne Mountain School District has been recognized as the #1 best school district in Colorado.
And some of the top private schools in the entire state are located in Colorado Springs. That is to say that Colorado Springs has lots of options when it comes to education for your family.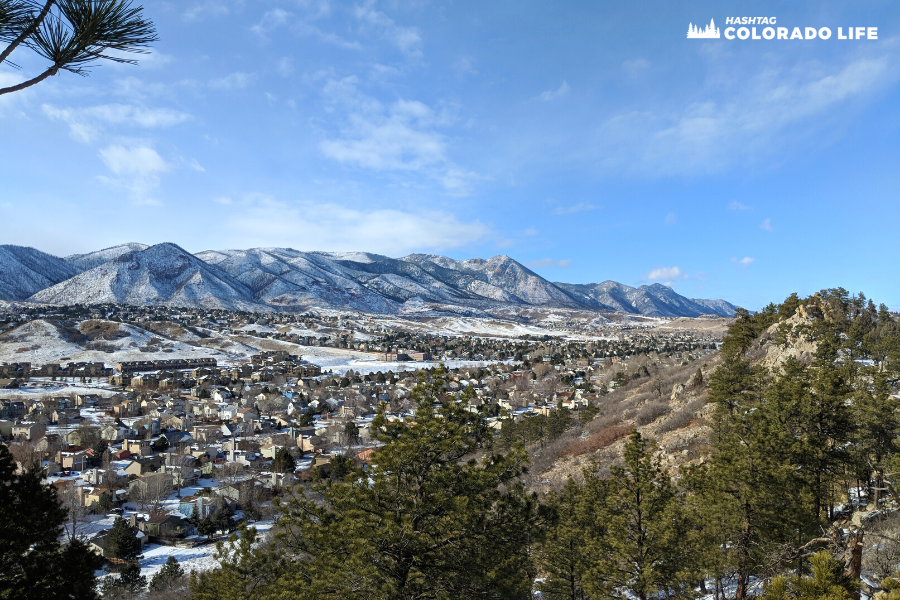 Plus, there are so many activities that kids will love in Colorado Springs it's hard to narrow them down. Here are just a few:
Ghost Town Museum
May Natural History Museum
What's more is that Colorado Springs is centrally located in close proximity to other family favorites. These include the Penny Arcade in Manitou Springs or the Dinosaur Resource Center in Woodland Park.
And if your kids enjoy endless days of sunshine outdoors, there are more than 130 community and regional parks in Colorado Springs, totally nearly 1,000 acres.
2. Fort Collins
Thanks to Colorado State University, Fort Collins is a college town with a young vibe that is perfect for growing families.
The city is the seat of Larimer County and is home to more than 165,000 residents. Fort Collins is listed as the 9th healthiest city in the country thanks to highly active residents and low health-care costs.
With more than 50 parks, playgrounds, ball fields and open spaces, Fort Collins is a dream for walking, hiking, biking, and exploring the outdoors.
The city makes it easy to access healthy fruits and vegetables thanks to five local farmers markets.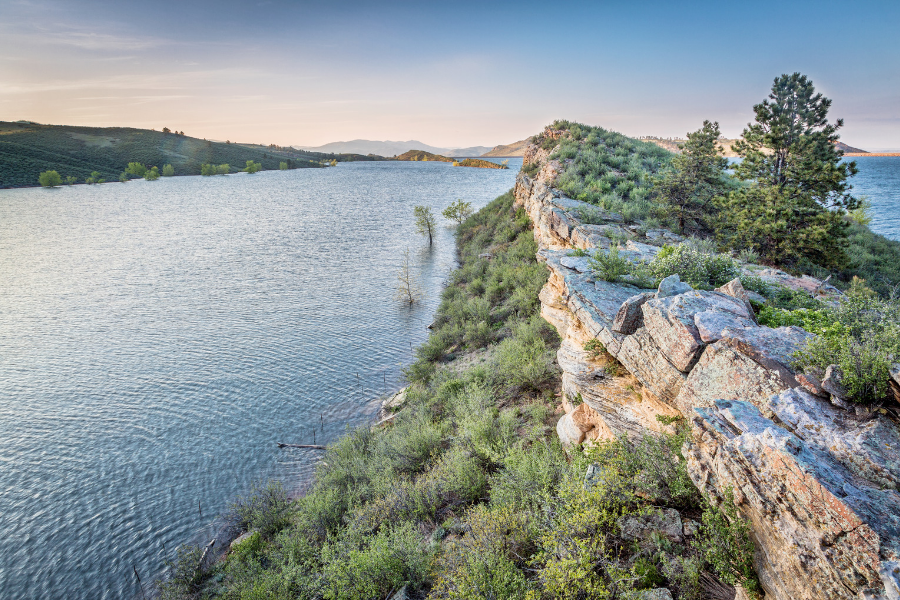 Fort Collins also has an impressive library system for both young professionals and kids with about 140,000 educational books available.
The Fort Collins Museum of Discovery is a great place for kids to learn about the local history as well as enjoy some hands-on exhibits.
In the summer there are numerous children's programs, like musical theater camp and after-school youth sports camps.
Fort Collins has award-winning schools, hundreds of restaurants and shops, a thriving arts scene, and an abundance of recreational activities for the whole family.
3. Castle Rock
A few decades ago, Castle Rock was simply a Denver suburb. It marked the nearly half-way point between Colorado Springs and Denver.
But these days Castle Rock is a growing city in its own right, and one of the best places to raise a family in Colorado.
Large portions of the city are golf courses as well as open spaces that offer a multitude of outdoor activities and breathtaking mountain views.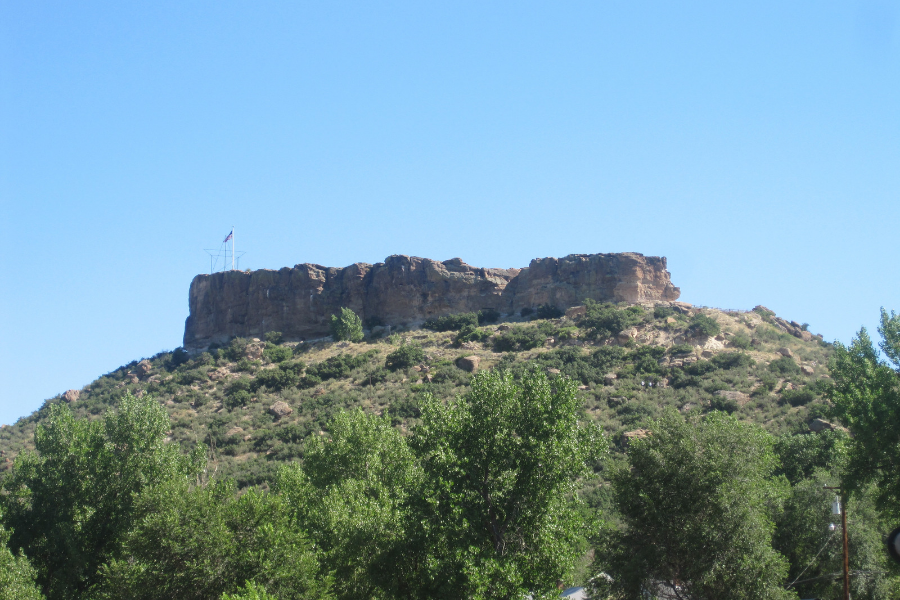 The great schools in Castle Rock are located in the Douglas County School District, which is one of the highest performing schools in Colorado.
Castle Rock boasts 54 developed parks including 24 that are managed by the city's parks department.
And the city keeps growing at a rapid rate. In fact, Castle Rock's population has increased by 63.66% in the last 10 years.
In 2010 the city had a population of 48,000 but in 2019 it counted more than 62,000 people.
4. Broomfield
A low unemployment rate and budget-friendly housing costs are just a couple reasons why Broomfield is a great place to raise a family.
Compared to residents who live in Boulder, Broomfield has higher paying jobs and lower than average housing costs. In fact, the poverty rate in Broomfield is 4.2%, well below the average rate of the United States.
As part of the Boulder Valley School District, Broomfield offers some of the highest-performing schools in the state.
The Little Medical School in Broomfield has a STEM based curriculum for young children ages 4-14 to be introduced to careers in medicine and science.
Plus, the city is centrally located between Boulder and Denver allowing for easy access to most any activity, no matter what season.
The area is also home to the Boulder Philharmonic Orchestra, the Boulder County Farmers Markets, as well as the University of Colorado.
Plus, check out the nearby Butterfly Pavilion which is an interactive zoo with thousands of invertebrates.
5. Littleton
Although considered a suburb of Denver, Littleton offers families an active lifestyle even within the city limits.
The city straddles the line between Arapahoe County and Douglas and Jefferson counties. This opens up a multitude of activities and things for families to do all year long.
Littleton features over 1,400 parks and open spaces with more than 200 miles of trails for hiking and biking. And thanks to the South Platte River families can enjoy kayaking and fly fishing in the summer.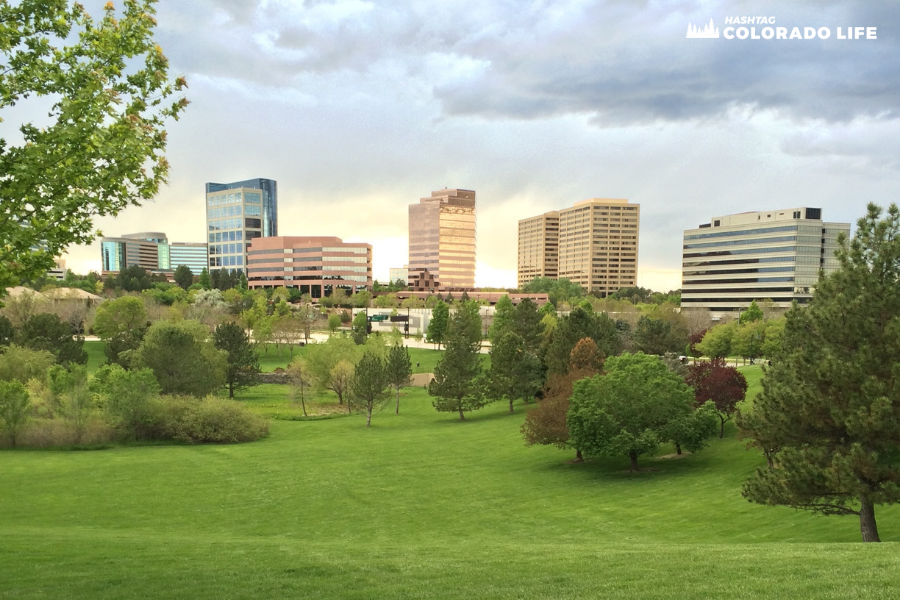 Robert Clement Park is a kid's outdoor playground thanks to a skate park, splash pads, volleyball courts, and a nice picnic area.
The Littleton Museum offers families interactive exhibits and galleries for kids to learn. There are even two 19th century living history farm sites and homesteads.
Since Littleton is located less than 20 miles south of downtown Denver, the commute times are very low. In fact, many residents often bike to work and school everyday!
In 2016, the Colorado Department of Education awarded the Littleton Public Schools the Accredited with Distinction designation. This is Colorado's highest academic accreditation award for having top ratings seven years in a row.
6. Greeley
The small town of Greeley is a Colorado Certified Creative District. As such it's one of the main communities that contributes to the state's economy through entertainment, arts, and culture.
This initiative helps increase the jobs, the median household income, and investments within Colorado, making it an ideal place to raise a family.
Not only that, but Greeley came in #5 on Livability's list of the most affordable places to live in Colorado. This is mainly due to the reduced cost of living in nearly every category.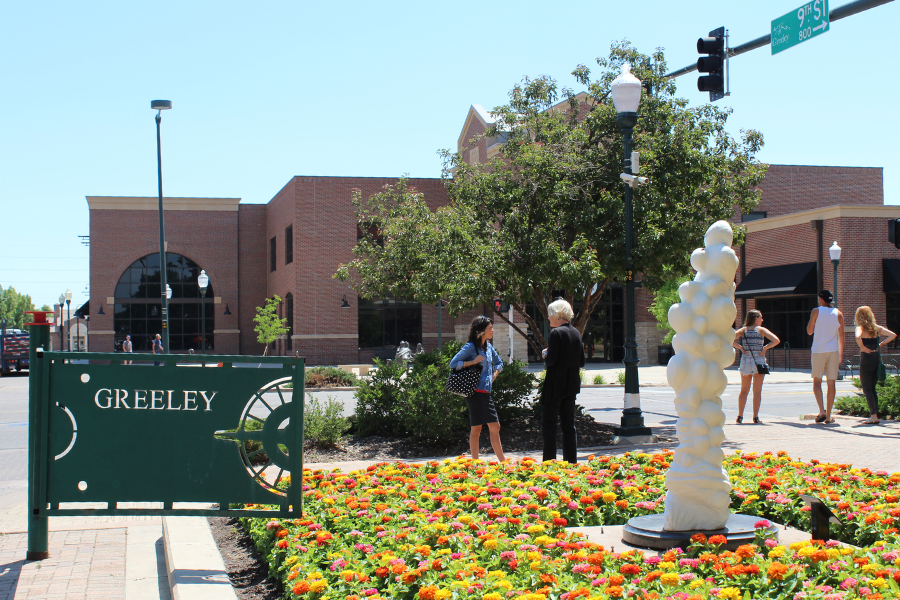 Greeley is home to 40+ city parks and 8 open spaces that are available to the public. Whether it's hiking, biking, or playing sports, these parks have an abundance of outdoor recreation for kids and adults.
Just 25 miles northeast of Greely sits the Pawnee National Grassland which hosts a wide variety of wildlife and fauna on more than 193,000 acres.
This protected land is perfect for horseback riding, snowshoeing, camping, hiking, biking, or stargazing.
Greeley is located about an hour north of Denver and less than an hour from Fort Collins, so it's very centrally located.
7. Aspen
The town of Aspen, Colorado is usually associated with high-end skiing and luxury real estate. But it's also a great place for families to live!
It is sometimes called the "city of everlasting spring" because the temperature rarely gets below 32 degrees, even in the cold winter months.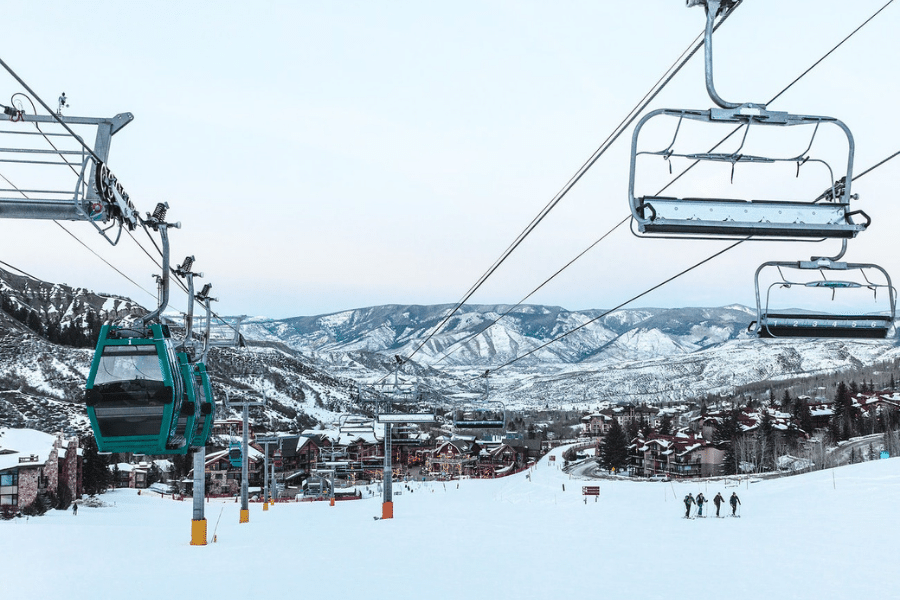 Aspen offers a very attractive lifestyle with world-class ski resorts, fine dining, and abundant natural beauty. And yet you and your family can enjoy plenty of privacy thanks to a population of only about 7,500 residents.
Thanks to year-round tourism, the most popular workforce employment is in the hospitality industry.
Children in Aspen who attend public or private school have an average 12:1 student-teacher ratio. This allows for smaller classes and students to receive more individualized attention in their studies.
If you're looking for the best places to live in Colorado to raise a family in 2023, we hope this list gives you some good ideas.